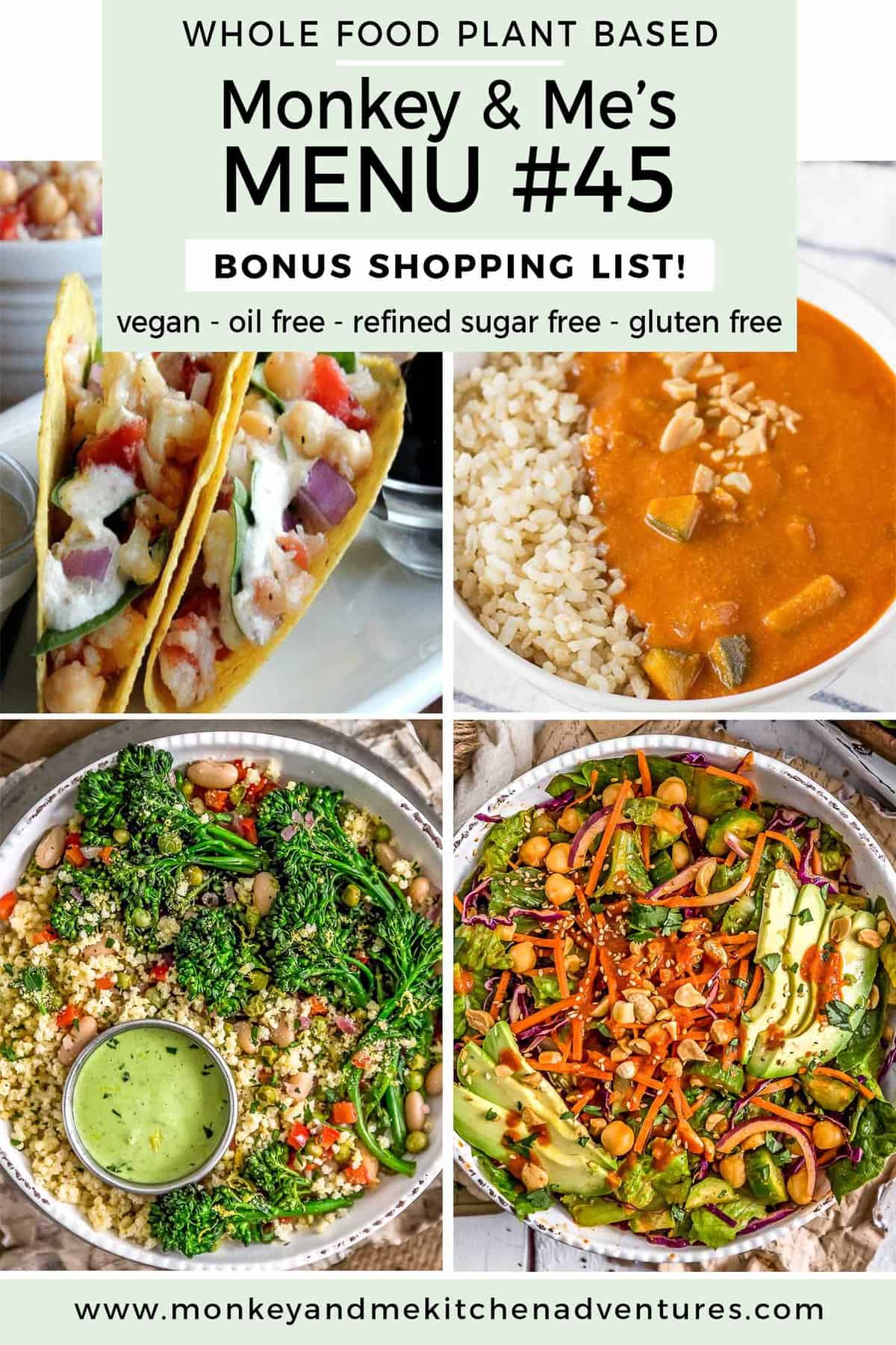 This week's Monkey and Me's Menu features some of our favorite foodie bloggers in menu #45 as well as a FREE bonus shopping list.  All recipes are Whole Food Plant Based, vegan, plant based, oil free, refined sugar free, no highly processed ingredients, and gluten free.
This super tasty menu features delicious dishes from Ginny at Vegan in the Freezer; Aurora and Rick at Not That Kind of Vegan; Hauke, Dave, and Kat at Hurry The Food Up; and Cathryn at Cathryn's Kitchen; as well as featuring a few of our own dishes. 😉

Downloadable Menu which offers the following:

2 Breakfast ideas
2 Lunch ideas
2 Snack Ideas
5 Dinner Ideas, including a FREE downloaded shopping list (PDF – Below)

A comprehensive (downloadable) shopping list for the 5 Dinners

The shopping list is segmented into the common grocery store sections like "produce, spices, etc." making it easy to pick up these items from your local grocery store.
It also includes product suggestions that are Whole Food Plant Based compliant* for easy reference.  Note: These products are suggestions, please feel free to select your own favorite products.
Includes helpful codes so you can easily subtract items that you choose not to make.

Downloadable Instructions on how the meal plan work.
Note:  The term "Whole Food Plant Based compliant" is from a general standpoint.  There are Whole Food Plant Based diet branches that restrict certain food items.  Our recipes are all Whole Food Plant Based compliant based upon a high-level compliance standpoint. i.e. vegan, plant based, oil free, refined sugar free, minimally processed foods.
Some breakfast, lunch, and snack ideas are simple concepts that require no recipe.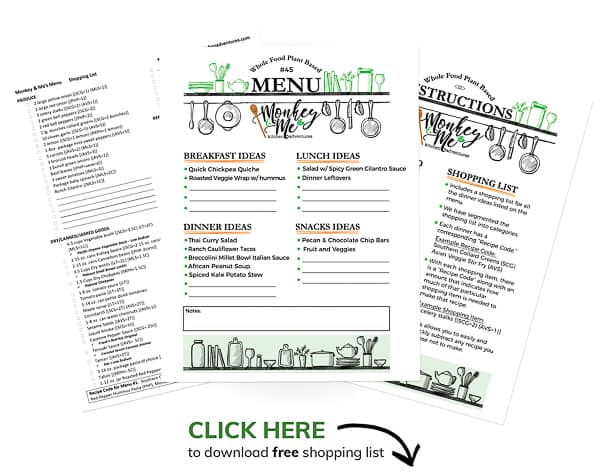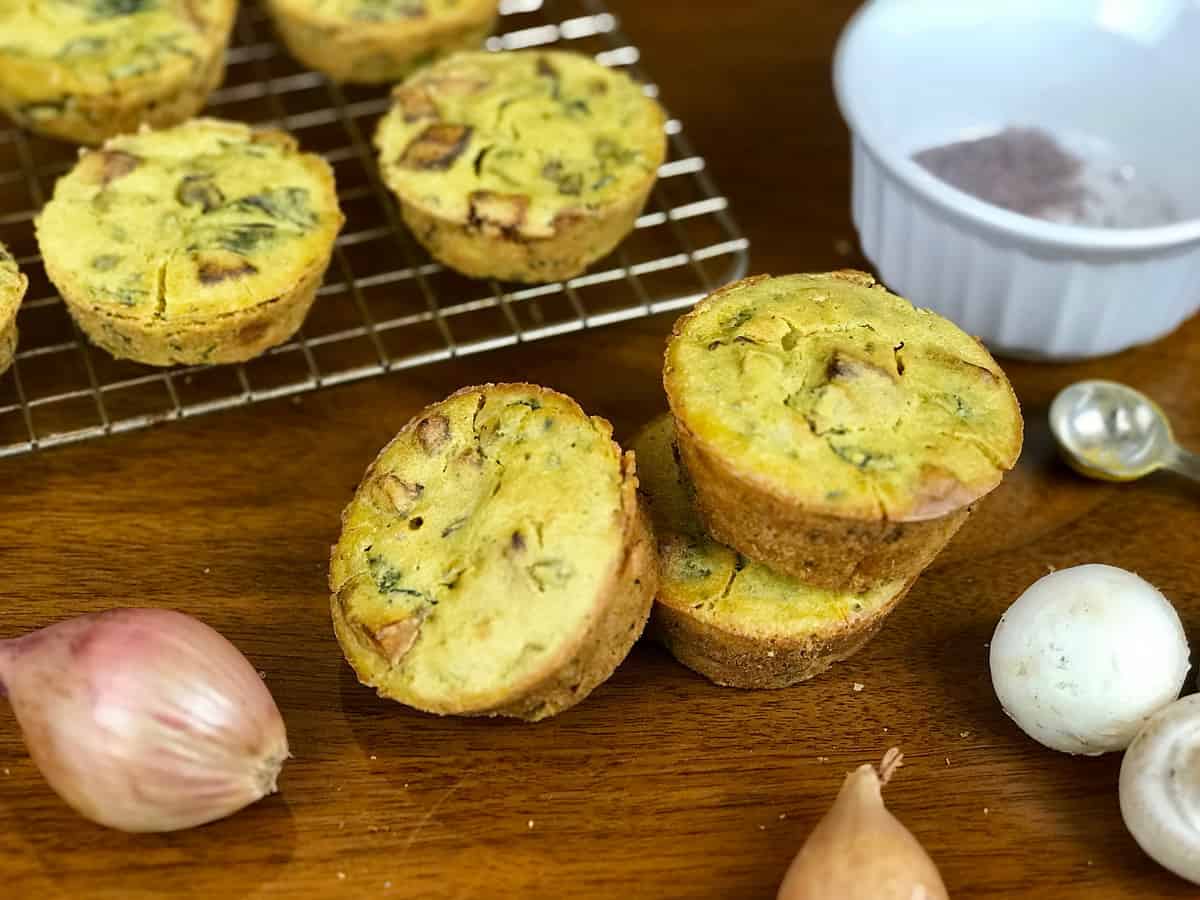 Tender and fluffy, these mini Quick Chickpea Quiches make breakfast fun and perfect for on the go. Whip up these tasty, high protein quiches filled with wholesome ingredients like: hearty chickpea flour, cheesy nutritional yeast, bold garlic, nourishing greens, earthy mushrooms, and aromatic spices. Head on over and check it out on Not That Kind of Vegan!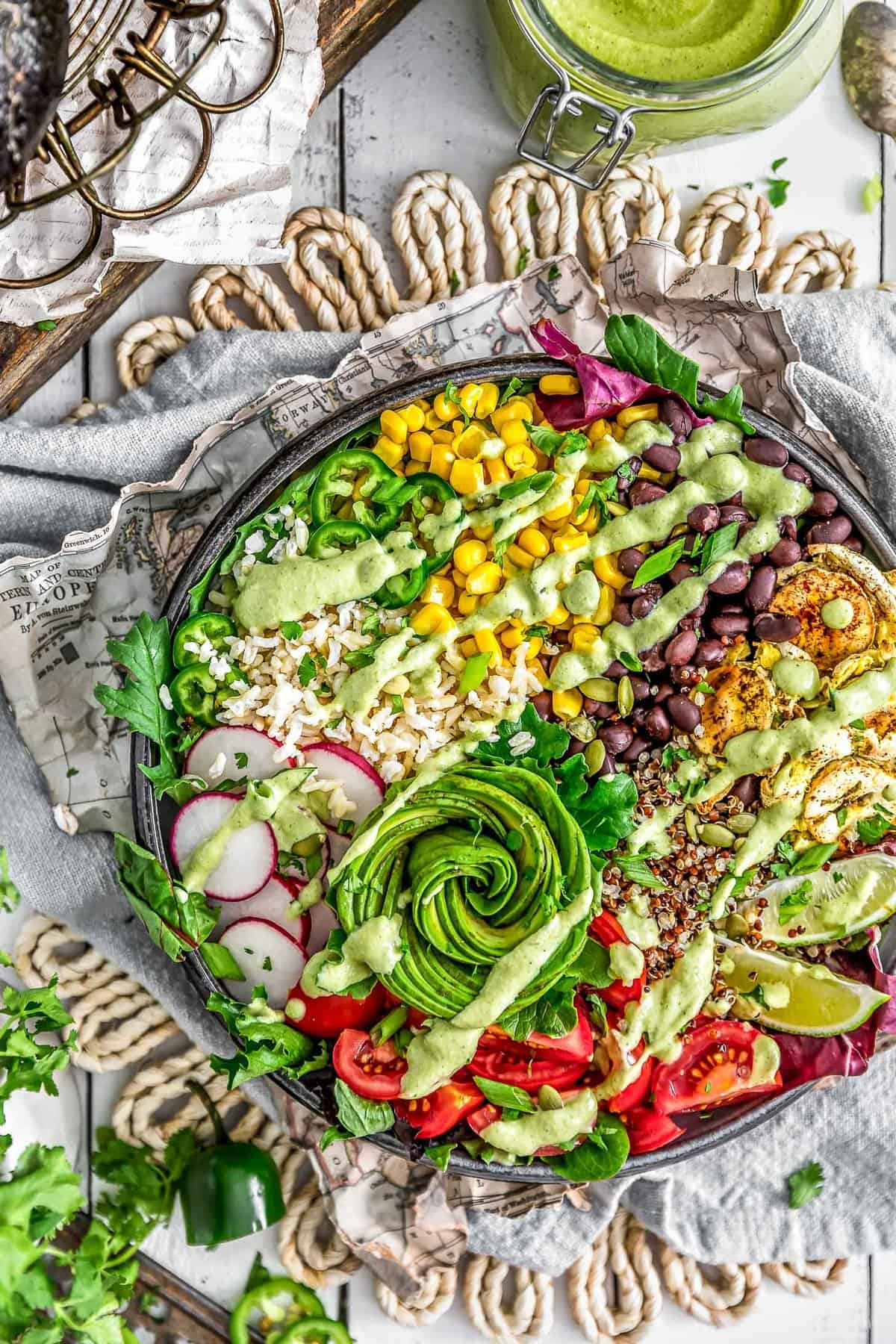 There's something extra special about wholesome and nutritious veggies piled high over a bed of greens and nestled in a bowl, and those sauces that are drizzled on top are eve-ry-thing! This vibrant sauce fits the bill! Creamy, flavorful with a little *POW* of heat this Spicy Green Chile Cilantro Sauce is packed full of deliciousness that is sure to please.  Fresh cilantro and zesty lime pairs perfectly with the spicy green chilies, adding a light cooling freshness and making it a fantastic oil free sauce. Head on over and check it out on Monkey and Me Kitchen Adventures!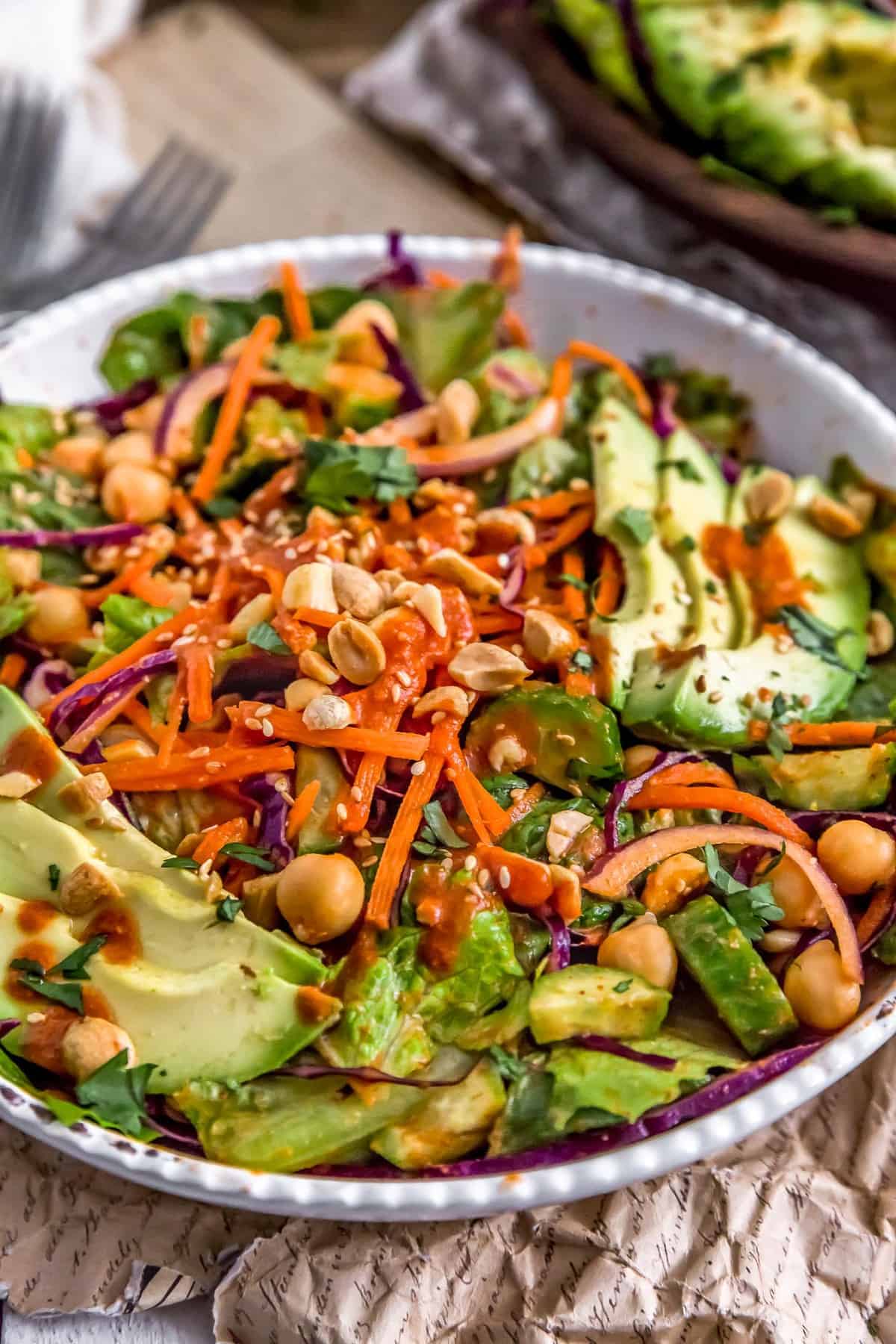 Calling all Thai curry lovers! When those Thai flavor cravings call (let's be honest, which is often) we've got the perfect dish to make your belly happy. This healthy, oh-so-delicious oil free Thai Curry Salad is fast, easy, and one of the quickest way to Thai curry heaven.  Sweet, tangy Thai curry-packed dressing delightfully covers crisp Romaine lettuce, vibrant purple cabbage, sweet carrots, refreshing cucumbers, crunchy peanuts, hearty chickpeas, and creamy avocados makes for a fantastic meal. It is sure to absolutely delight your taste buds. Head on over and check it out on Monkey and Me Kitchen Adventures!
We can never get enough tacos, and these look irresistible! Delicious twist on taco flavors with these Ranch Cauliflower Tacos. Spicy cauliflower and chickpeas smothered in a rich, creamy ranch dressing creates a hearty and satisfying meal the whole family will love. Head on over and check it out on Vegan in the Freezer!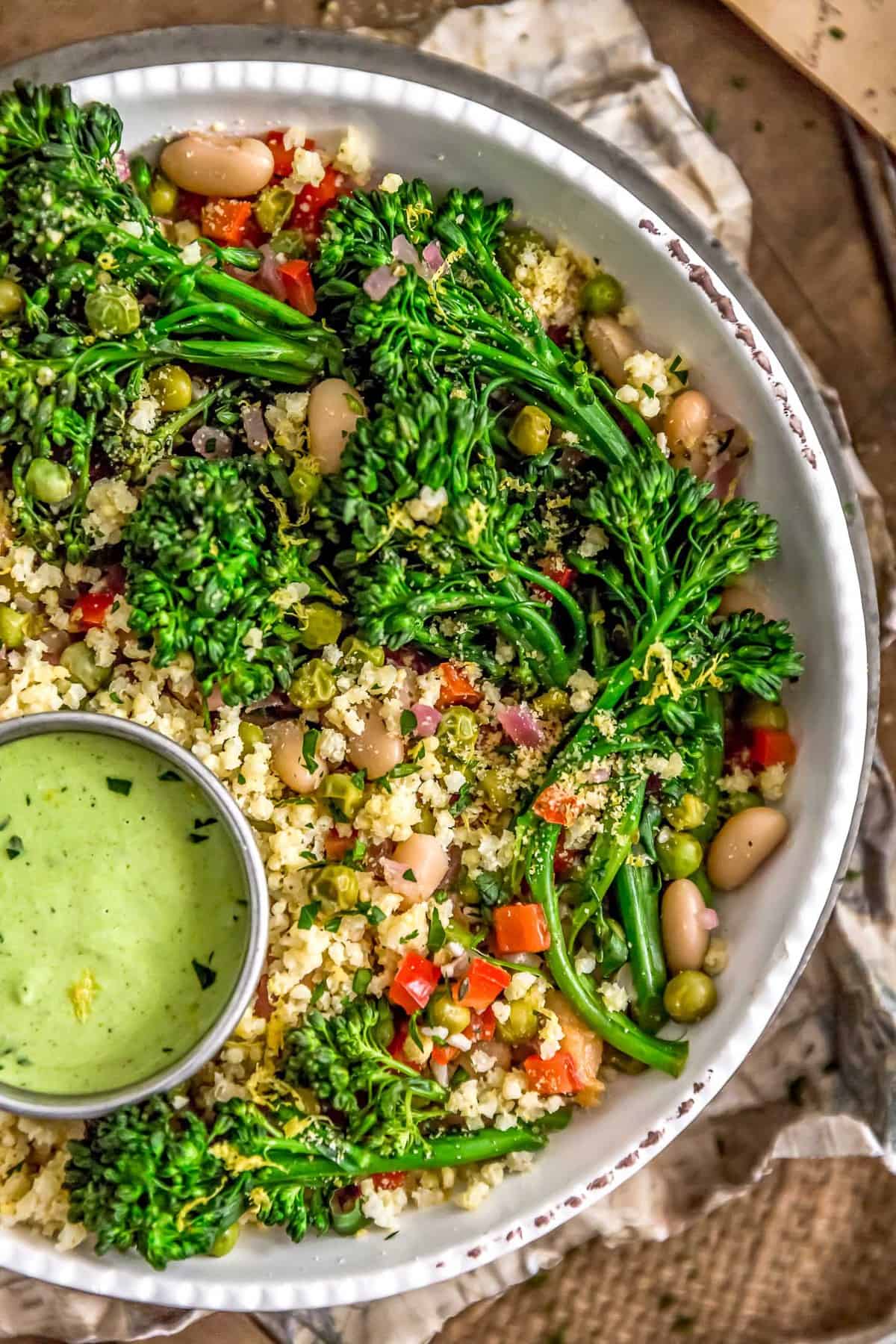 Bursting with spring, sunshiney flavors and feels, this easy and nutrient-packed Italian Broccolini Millet Bowl with Lemony Parsley Sauce is full of beautiful flavor, satisfying goodness, and superfood nourishment.  Perfectly seasoned broccolini, peas, and cannelloni beans with chewy, nutty millet; drizzled with a Lemony Parsley Sauce (aka dream sauce); and sprinkled with vegan parm and lemon zest takes this bountiful bowl to the next level of fresh, wholesome goodness – total veggie paradise! Head on over and check it out on Monkey and Me Kitchen Adventures!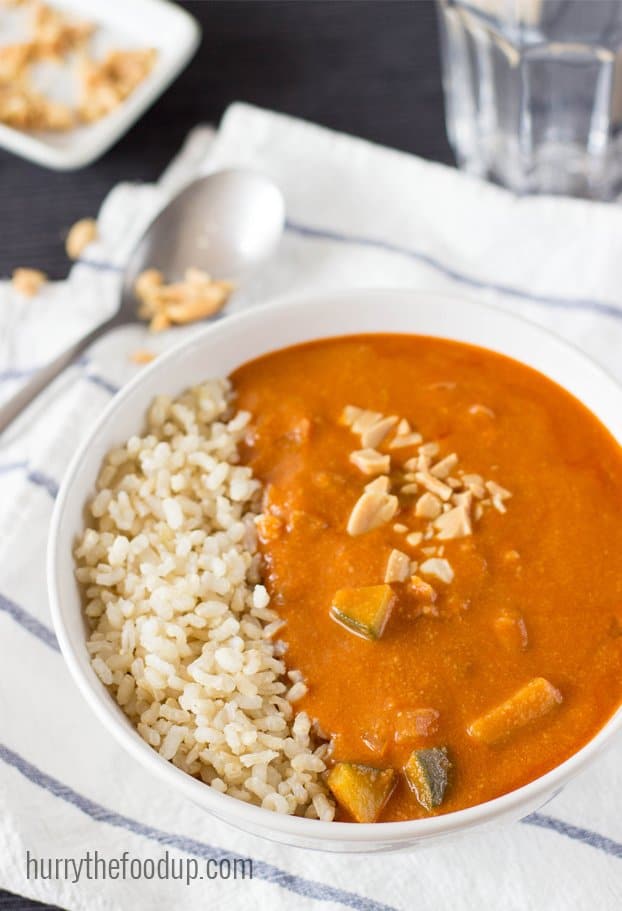 Vibrant, creamy, and absolutely brimming with warming flavors, this African Peanut Soup is packed with feel-good ingredients and nourishing goodness. Serve this comforting soup over fluffy brown rice for a satisfying meal that will have the whole family running to the table. Head on over and check it out on Hurry the Food Up!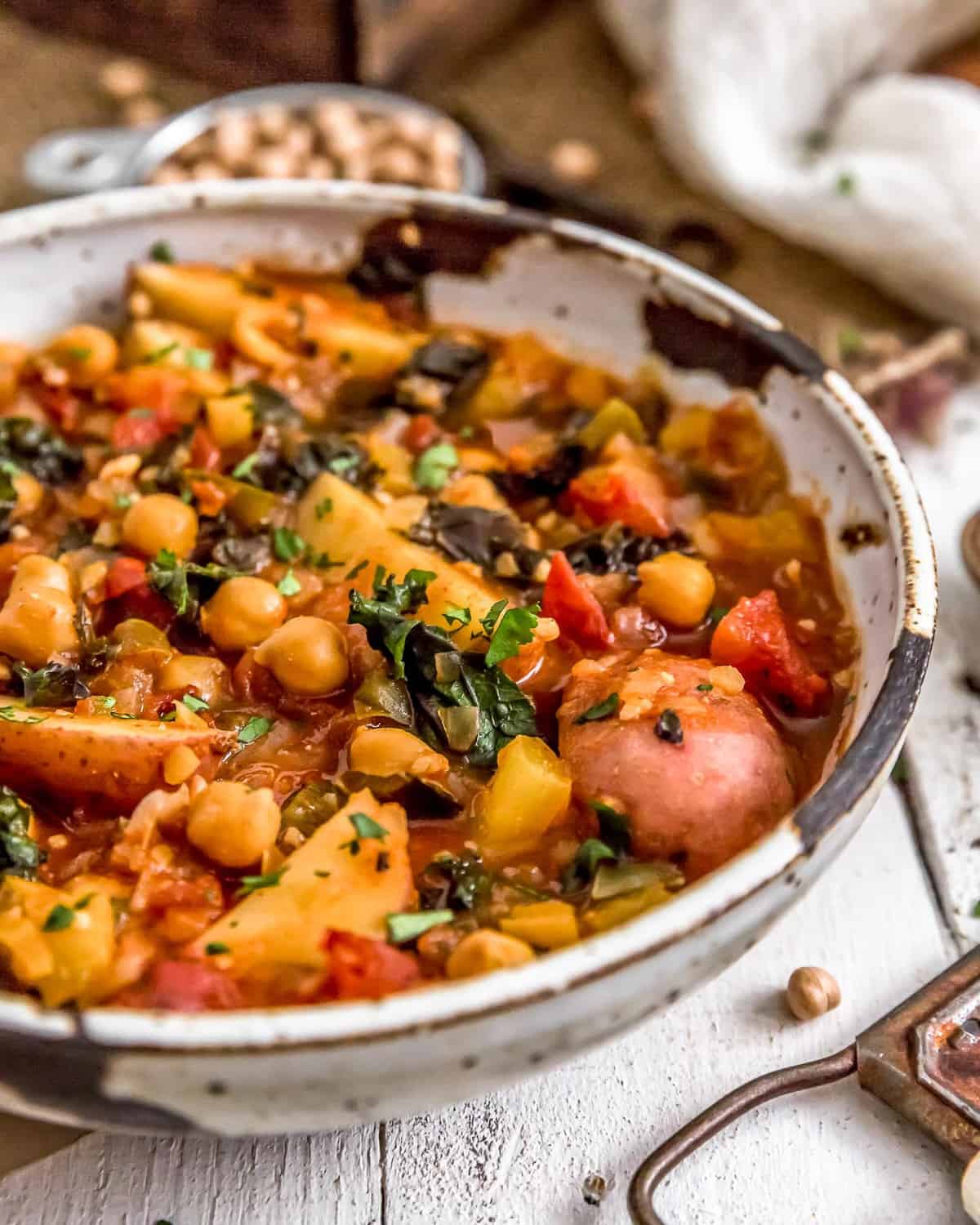 When you are trying to get in those wholesome greens, this addictively flavorful stew comes to the rescue! Fragrant and full feel-good ingredients, this comforting Spiced Kale Potato Stew is easy, delicious, and oh-so-satisfying.  Hearty chickpeas and potatoes, powerhouse veggies, and aromatic spices come together to create this warming, dreamy stew that is sure to have everyone in the family running to the table. Get those bowls and bellies ready for some YUM! Head on over and check it out on Monkey and Me Kitchen Adventures!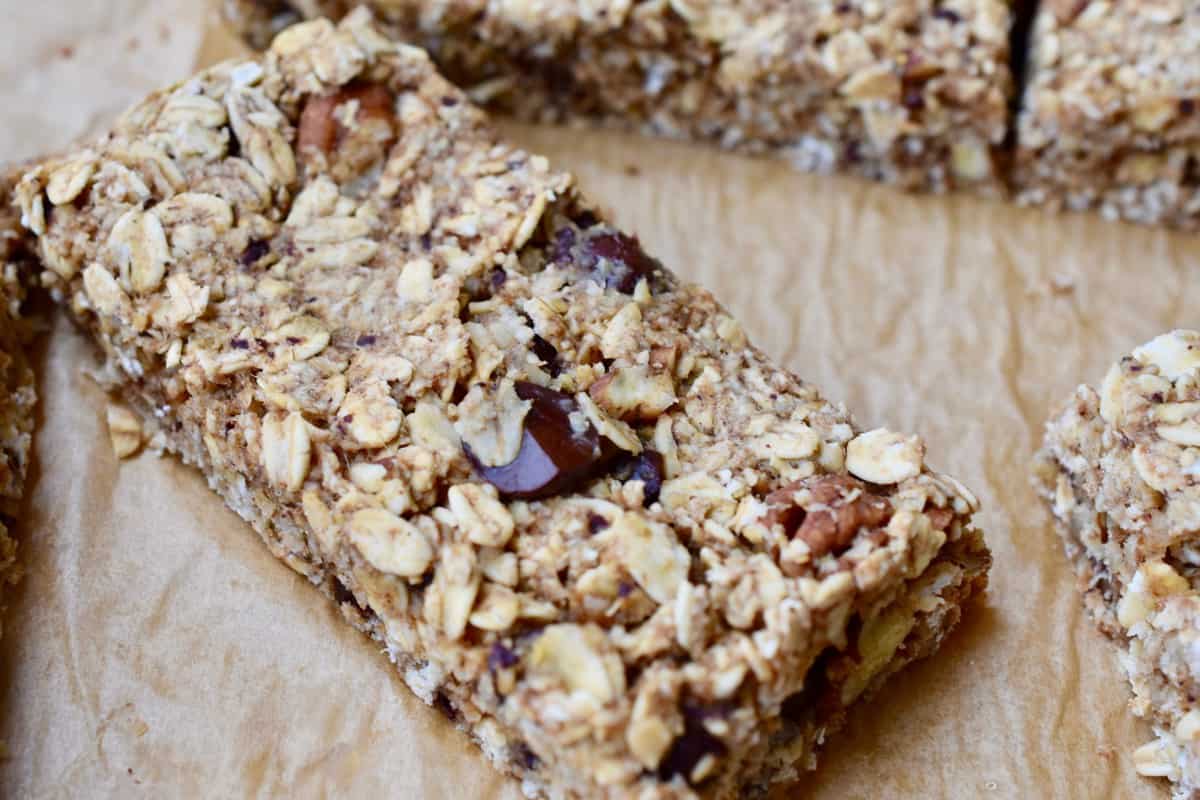 8 simple ingredients come together in the most delicious way with these decadent Pecan & Chocolate Chip Bars. Naturally sweetened with dates, these mouthwatering bars are a fantastic pick-me-up that is sure to put a smile on your face. Head on over and check it out on Cathryn's Kitchen!