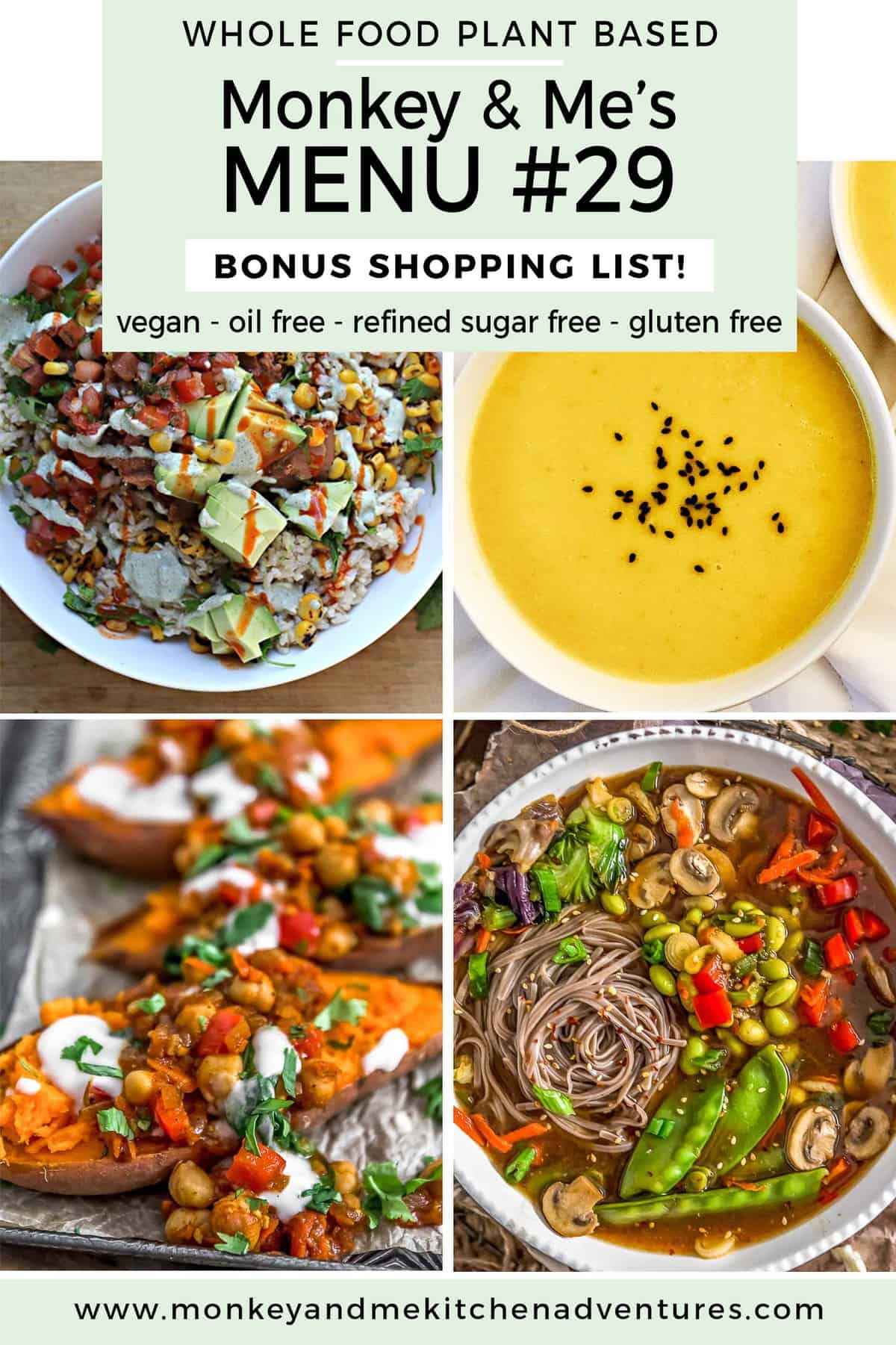 This week's Monkey and Me's Menu features some of our favorite foodie bloggers in menu #29 as well as a FREE bonus shopping list.  All recipes are Whole Food Plant Based, vegan, plant based, oil free, refined sugar free, no highly processed ingredients, and gluten free.
This super tasty menu features delicious dishes from Hannah at High Carb Hannah, Katie at Chocolate Covered Katie, and Kayla at Fruitful Soul, as well as featuring a few of our own dishes. 😉
Monkey and Me's Menu #29 meal plan features the following:
Downloadable Menu which offers the following:

2 Breakfast ideas
2 Lunch ideas
2 Snack Ideas
5 Dinner Ideas, including a FREE downloaded shopping list (PDF – Below)

A comprehensive (downloadable) shopping list for the 5 Dinners

The shopping list is segmented into the common grocery store sections like "produce, spices, etc." making it easy to pick up these items from your local grocery store.
It also includes product suggestions that are Whole Food Plant Based compliant* for easy reference.  Note: These products are suggestions, please feel free to select your own favorite products.
Includes helpful codes so you can easily subtract items that you choose not to make.

Downloadable Instructions on how the meal plan work.
Note:  The term "Whole Food Plant Based compliant" is from a general standpoint.  There are Whole Food Plant Based diet branches that restrict certain food items.  Our recipes are all Whole Food Plant Based compliant based upon a high-level compliance standpoint. i.e. vegan, plant based, oil free, refined sugar free, minimally processed foods.
Some breakfast, lunch, and snack ideas are simple concepts that require no recipe.
Meal Plan #29 includes the following recipes: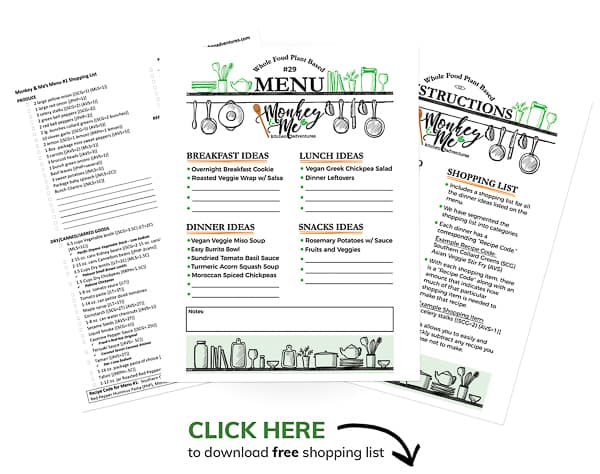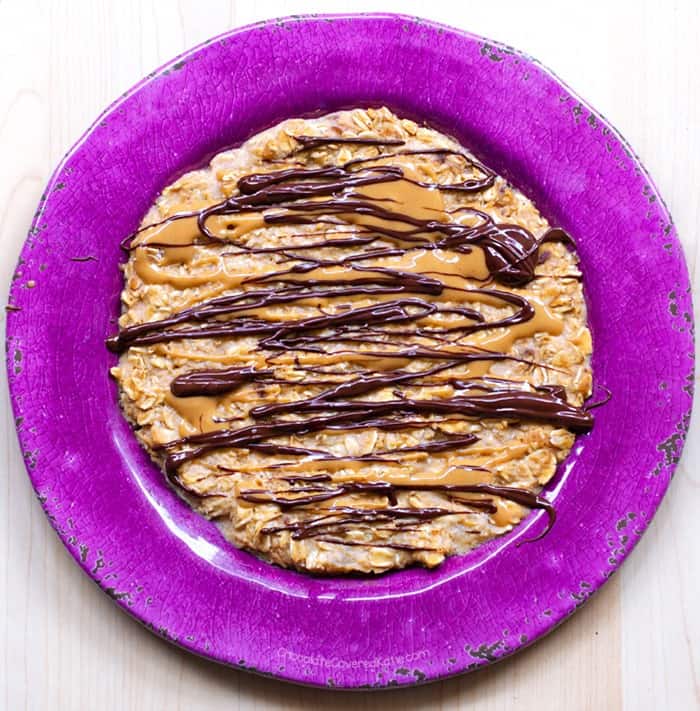 Make breakfast a breeze with this fast, easy, and delicious Overnight Breakfast Cookie. Prepare the night before and dig in the next morning for a wholesome and filling breakfast. Made with simple ingredients like hearty oats, sweet bananas, creamy nut butter, and topped with your favorites. Head on over and check it out on Chocolate Covered Katie!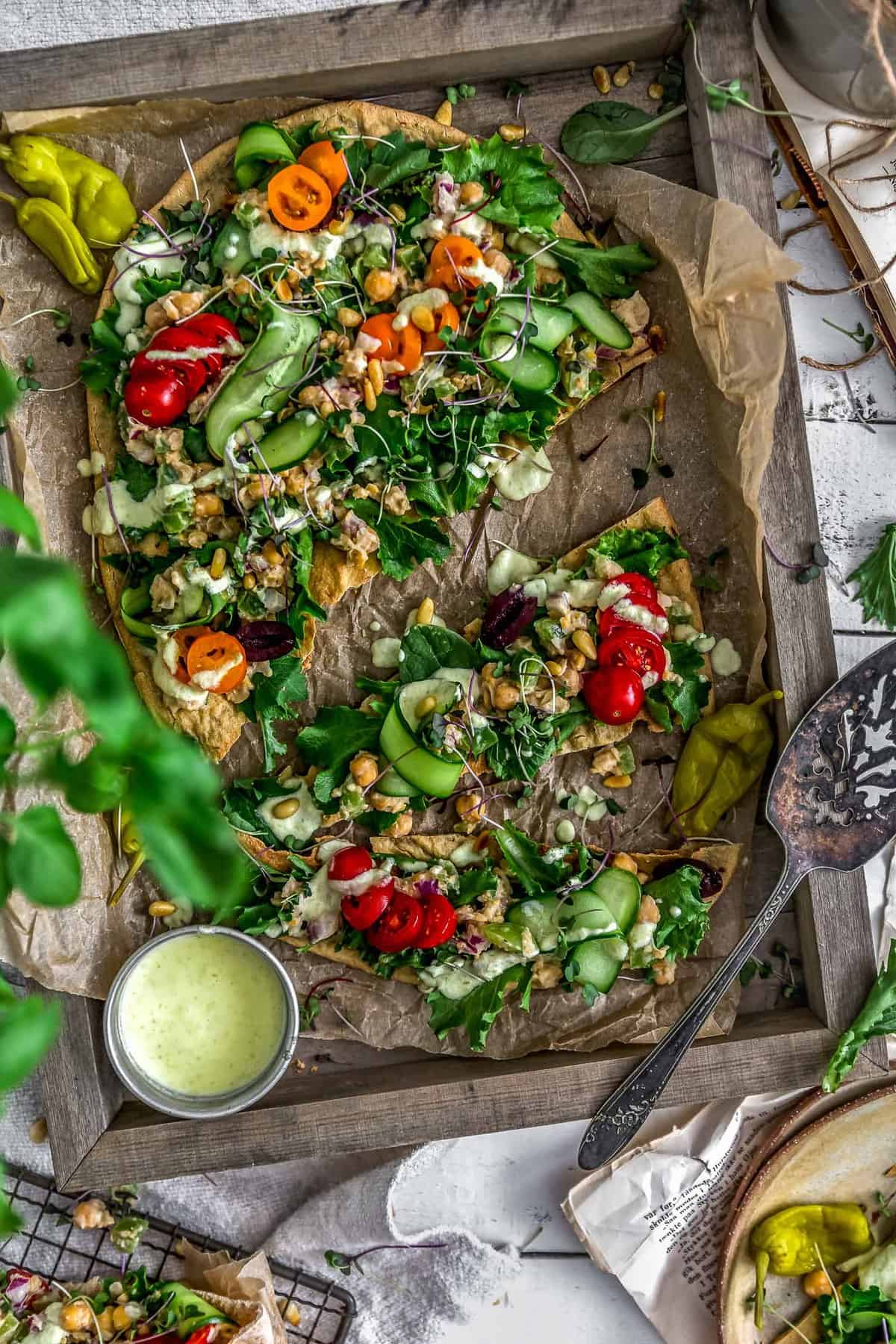 For those hangry days when you NEED something fast, but want it to taste ah-mazing like you worked super hard in the kitchen for hours putting together a flavor profile that is going knocking your socks off… This delicious Vegan Greek Chickpea Salad is that dish! Not only is it fast, easy, and bursting with flavor, but it's oh-so-healthy! Protein-Packed chickpeas, coupled with crisp green bell peppers, and diced red onions mixed with a tasty tahini-yogurt dressing is your ticket to flavor-town with the first bite. Add this hearty Vegan Greek Chickpea salads to a bed of nutritious greens, a quinoa flatbread, lettuce cups, pita pocket, and so much more!  Head on over and check it out on Monkey and Me Kitchen Adventures!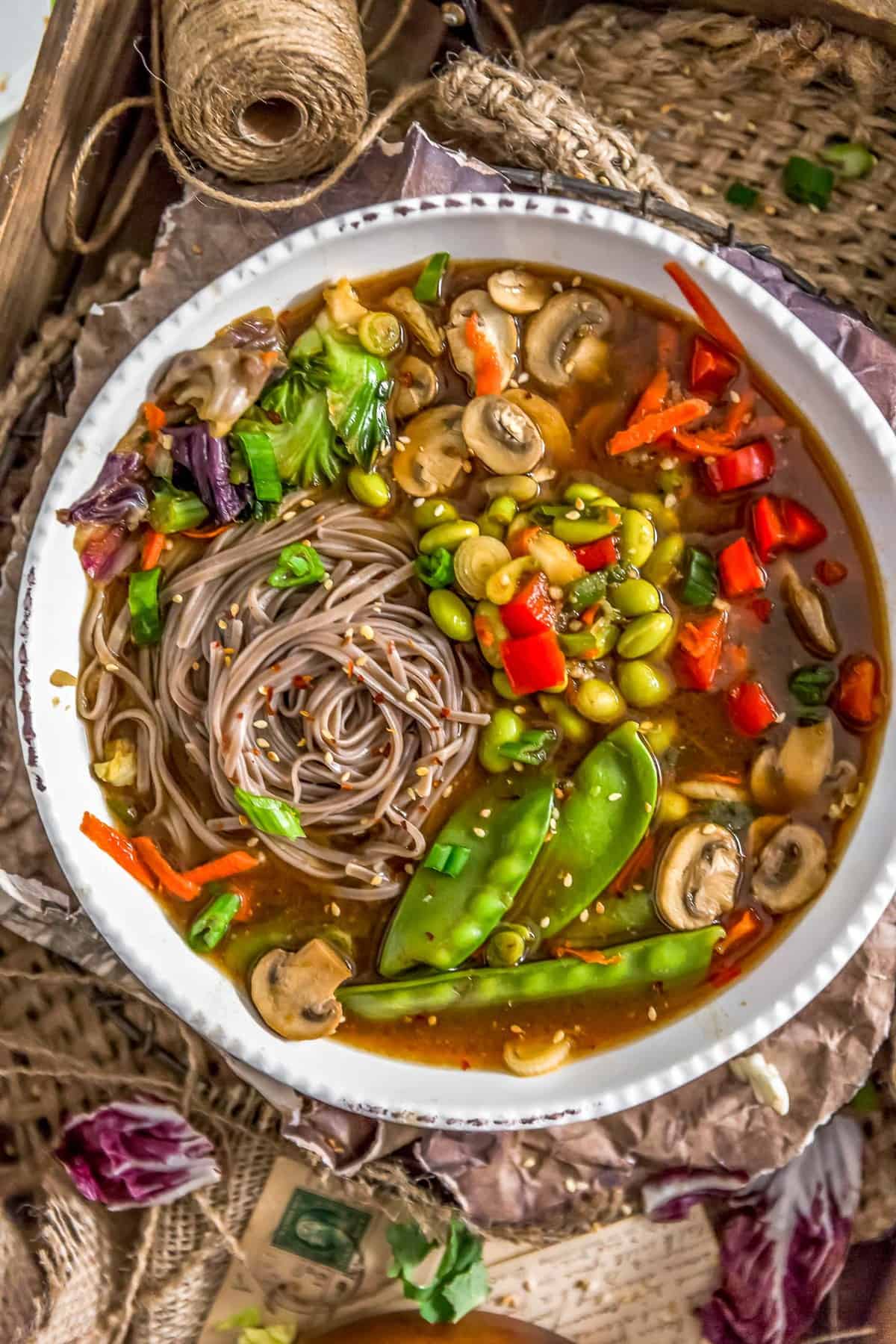 Hands up for warm, nourishing, feel-good soup that puts a huge smile on your face! We've got just the soup for you! Packed with tons of wholesome veggies, this delicious and healing Vegan Veggie Miso Soup is a perfect one pot meal to boost your immune system and soothe your soul. Add in chewy soba noodles, spicy garlic chili paste, and your favorite toppings, and get ready to snuggle up with this fantastic flavorful soup. Head on over and check it out on Monkey and Me Kitchen Adventures!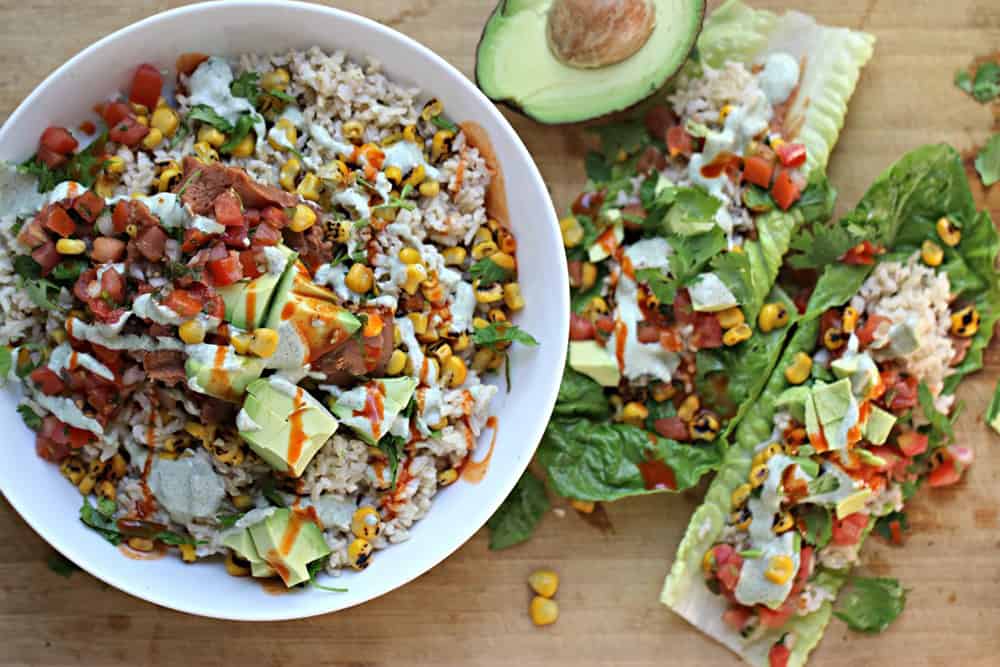 Healthy, wholesome, and bursting with feel-good ingredients this Easy Burrito Bowl is a prefect dish for busy weeknight meals. Add in your favorite burrito ingredients like brown rice, corn, beans, tomatoes, peppers, cilantro, avocado and drizzle with an irresistible Hemp Ranch Dressing that is sure to delight your tastebuds. Head on over and check it out on High Carb Hannah!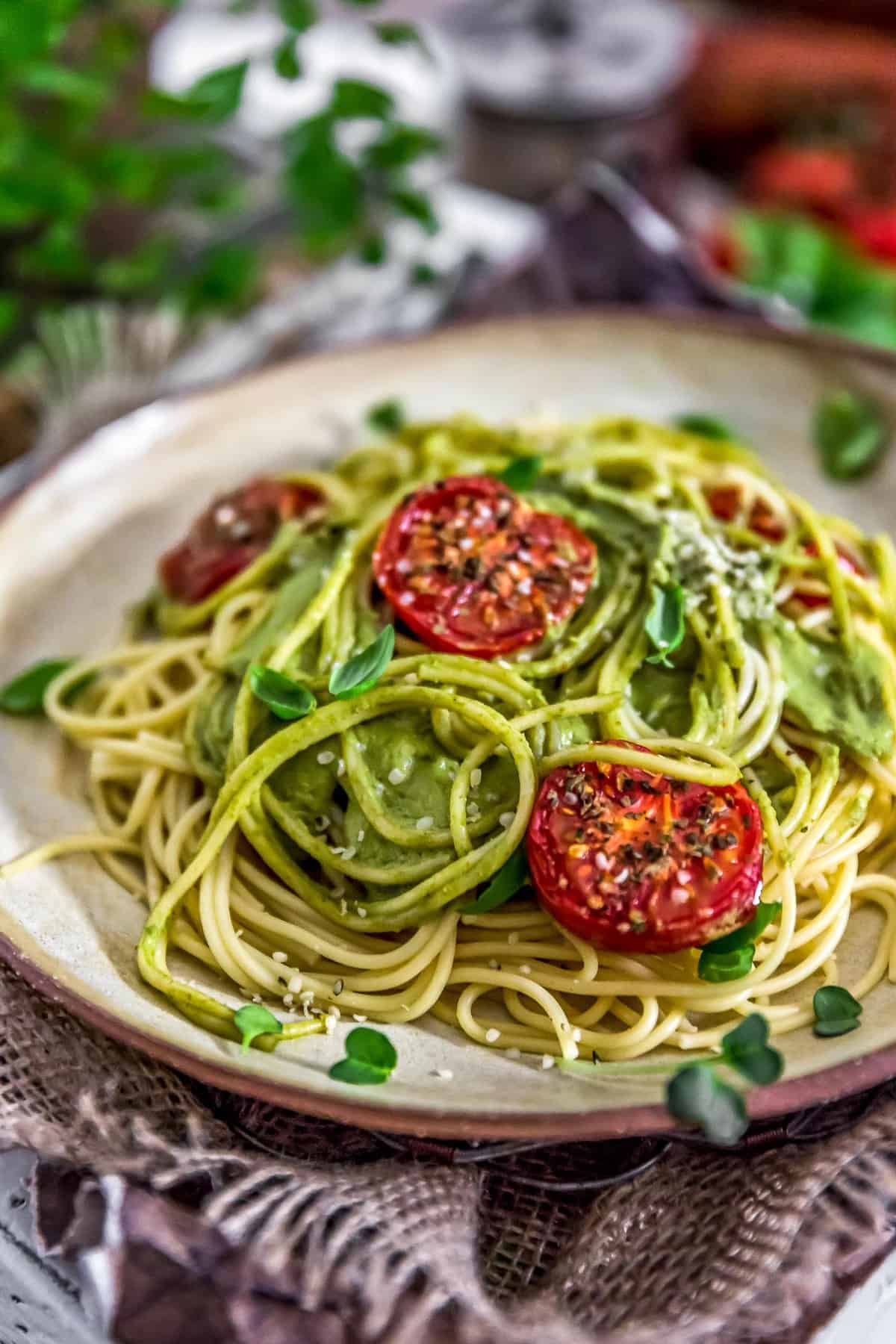 Brimming with healthy deliciousness, this Fast and Easy Sundried Tomato Basil Sauce can be made in a flash, coming together in less than 20 minutes, and the best part is that no cooking of the sauce is required. It's a total game changer! Simple ingredients blended together for an amazing sauce that is sure to be a winning dinner (or lunch)! It's perfect for weeknights when you need something fast and tasty to feed a hungry family. Head on over and check it out on Monkey and Me Kitchen Adventures!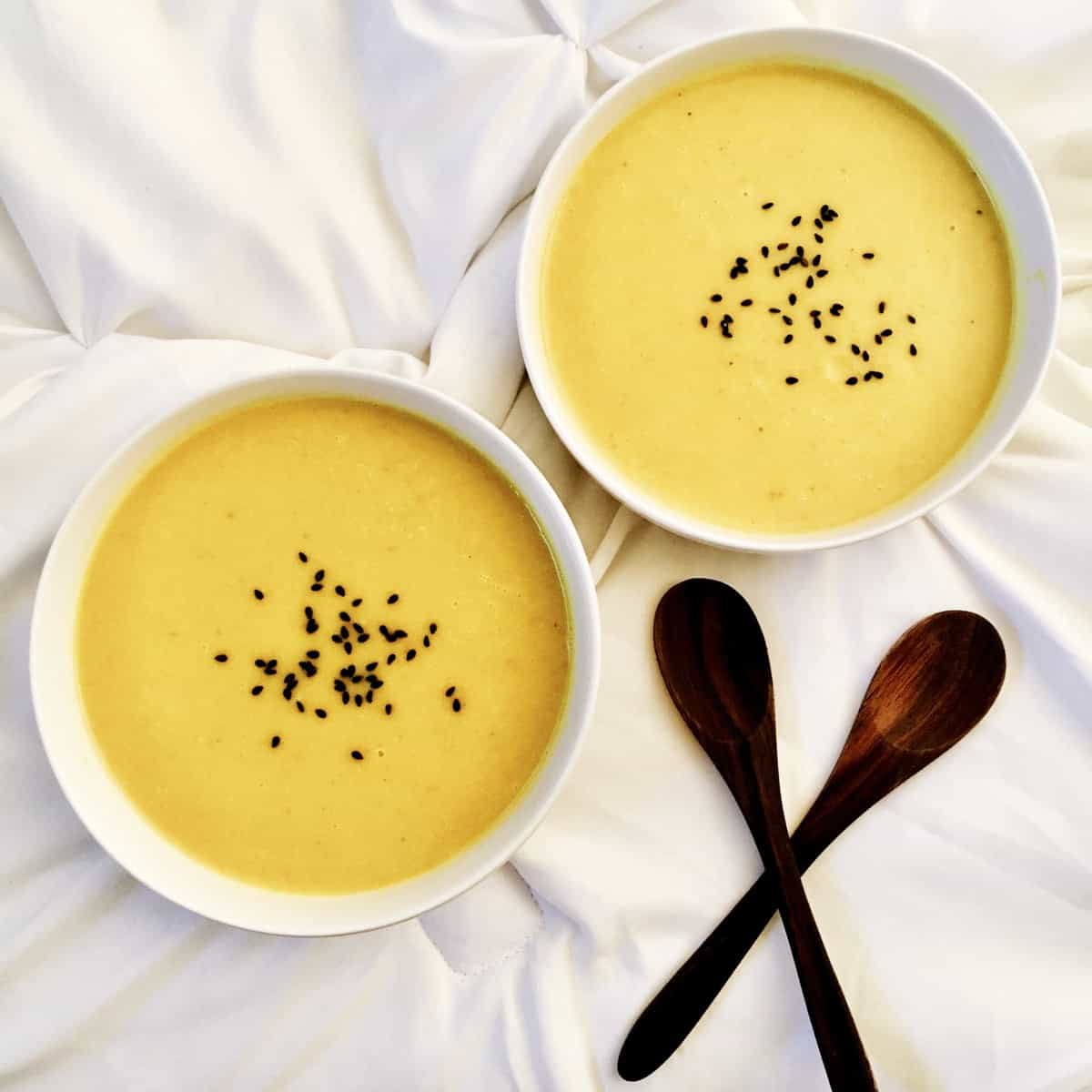 Grab your spoon and get ready to dive into this vibrant, creamy, and flavorful Cleansing Turmeric Acorn Squash Soup. Brimming with nourishing ingredients like acorn squash, carrots, apple, and aromatic spices like ginger and turmeric this incredibly healthy soup is sure to put a smile on your face. Head on over and check it out on Fruitful Soul!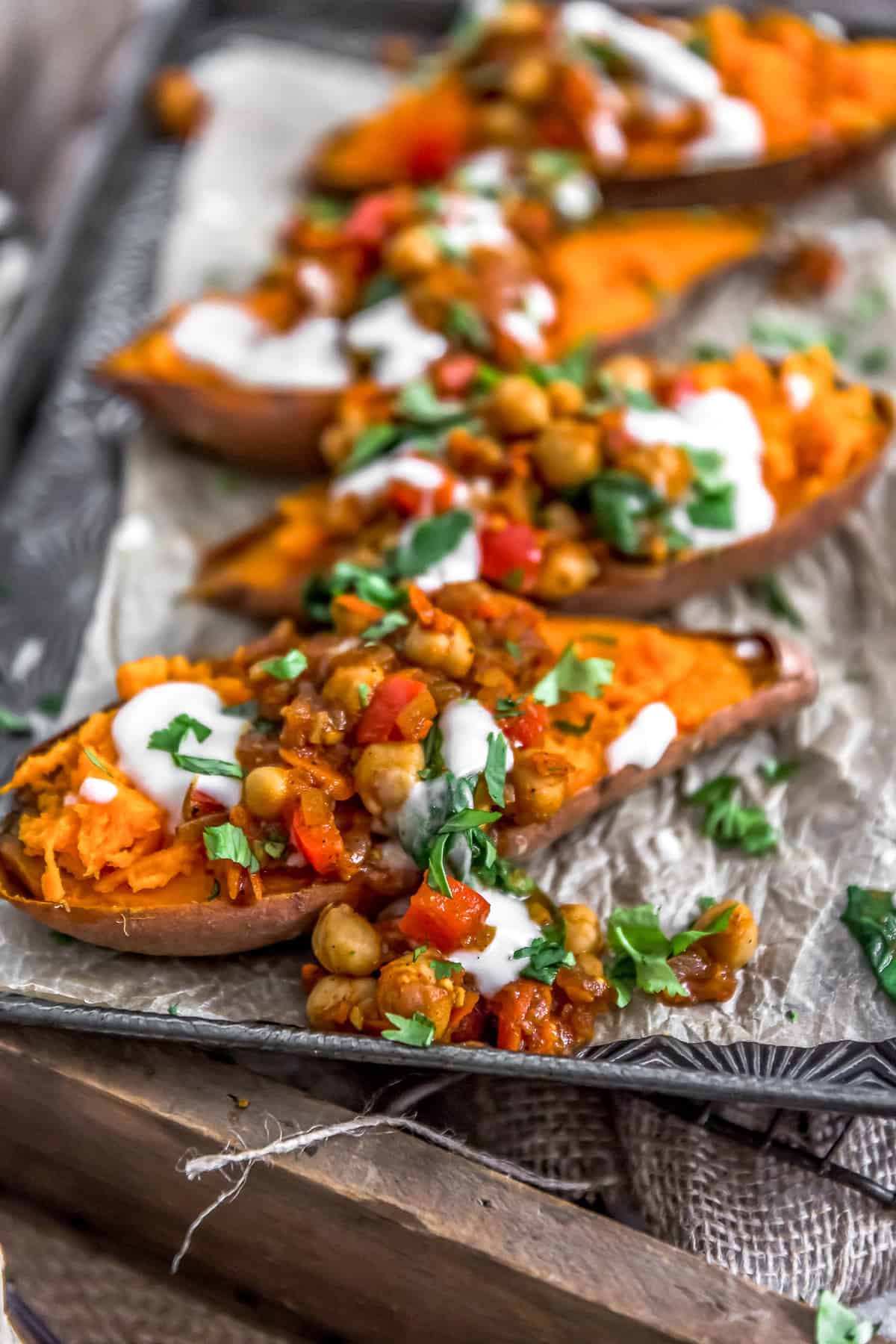 Thirty minutes is all that stands between you and this yummy Moroccan Spiced Chickpeas and Garlic Sauce! We just can't get enough of this one-pot, fast, and easy dish that is packed with feel-good ingredients. Hearty chickpeas coated in spicy Moroccan flavors ladled over nutritious baked sweet potatoes, and covered in a creamy garlic sauce is a delicious comfort food the whole family will love. A perfect dish for using up leftovers too; switch up baked sweet potatoes for roasted veggies, rice, or boiled potatoes for a scrumptious way to use up leftovers. Head on over and check it out on Monkey and Me Kitchen Adventures!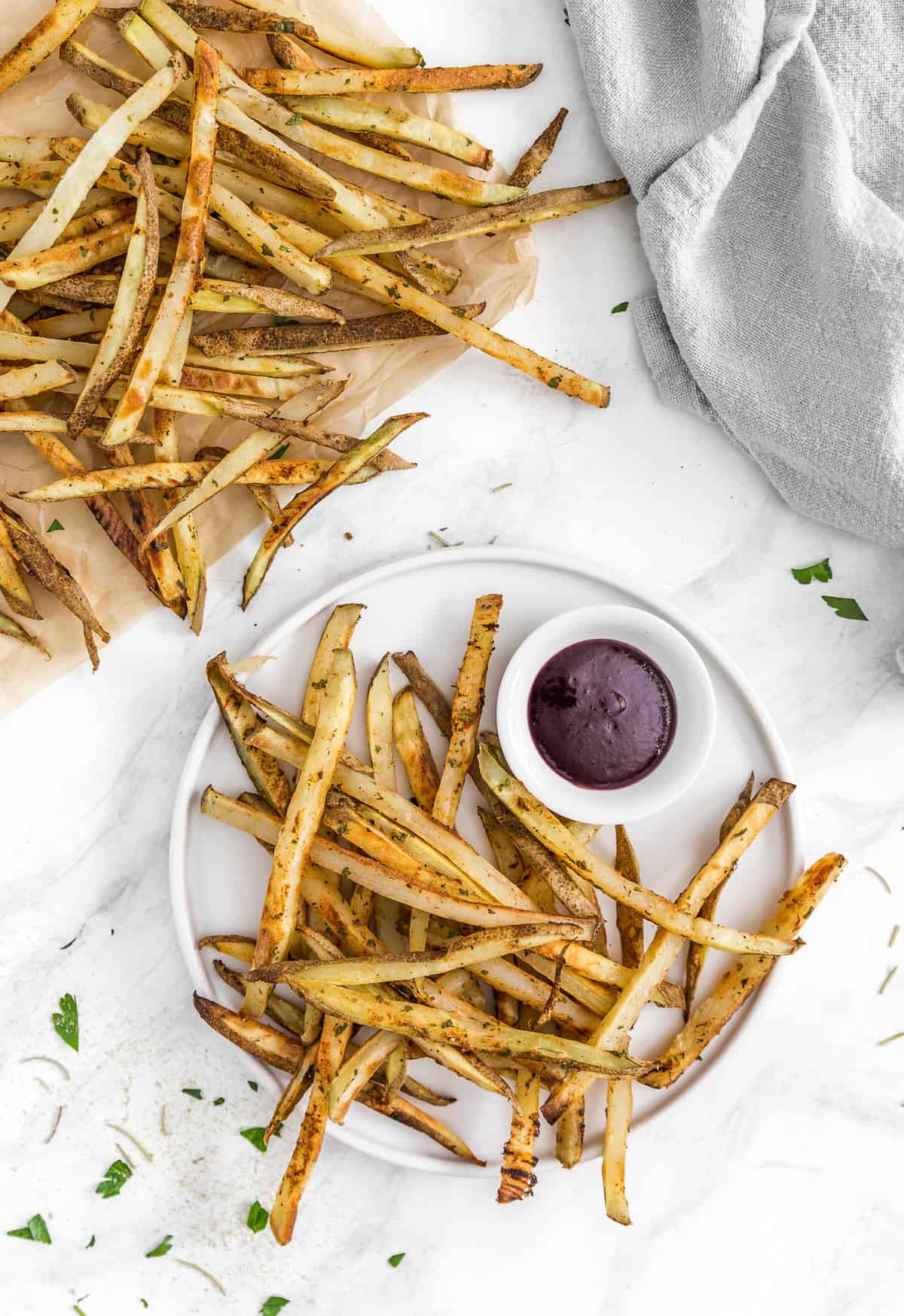 Step up your game with something different and delicious! These tasty Oven Roasted Rosemary Potatoes and yummy Blueberry Balsamic Dipping Sauce are just the ticket.  Perfectly crispy oven roasted potatoes with just the right amount of rosemary are paired with a gorgeous blueberry balsamic dipping sauce that is out of this world flavorful; a fabulous Whole Food Plant Based recipe. Head on over and check it out on Monkey and Me Kitchen Adventures!