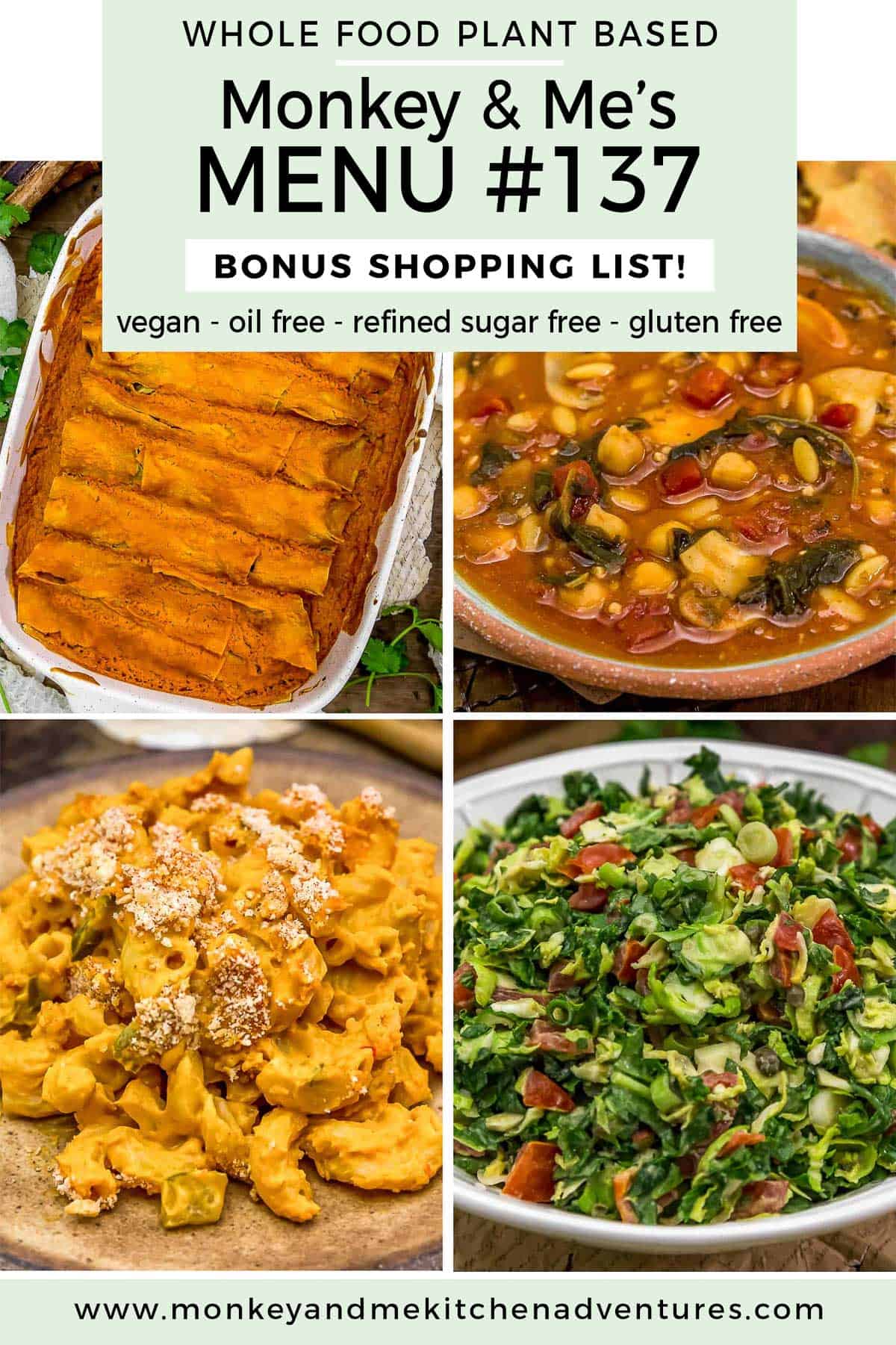 This week's Monkey and Me's Menu features some tasty recipes.  Menu #137 includes a FREE bonus shopping list.  All recipes are Whole Food Plant Based, vegan, plant based, oil free, refined sugar free, no highly processed ingredients, and gluten free.

Downloadable Menu which offers the following:

2 Breakfast ideas
2 Lunch ideas
2 Snack Ideas
5 Dinner Ideas, including a FREE downloaded shopping list (PDF – Below)

A comprehensive (downloadable) shopping list for the 5 Dinners

The shopping list is segmented into the common grocery store sections like "produce, spices, etc." making it easy to pick up these items from your local grocery store.
It also includes product suggestions that are Whole Food Plant Based compliant* for easy reference.  Note: These products are suggestions, please feel free to select your own favorite products.
Includes helpful codes so you can easily subtract items that you choose not to make.

Downloadable Instructions on how the meal plan work.
Note:  The term "Whole Food Plant Based compliant" is from a general standpoint.  There are Whole Food Plant Based diet branches that restrict certain food items.  Our recipes are all Whole Food Plant Based compliant based upon a high-level compliance standpoint. i.e. vegan, plant based, oil free, refined sugar free, minimally processed foods.
Some breakfast, lunch, and snack ideas are simple concepts that require no recipe.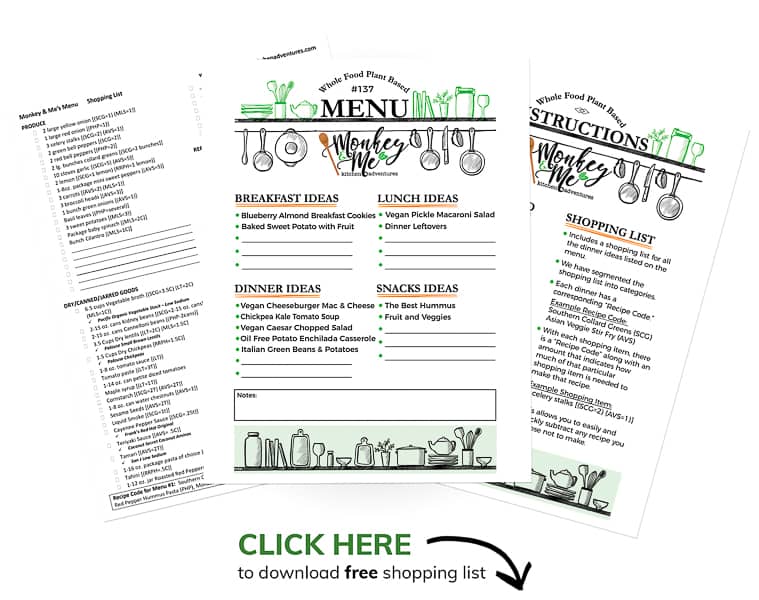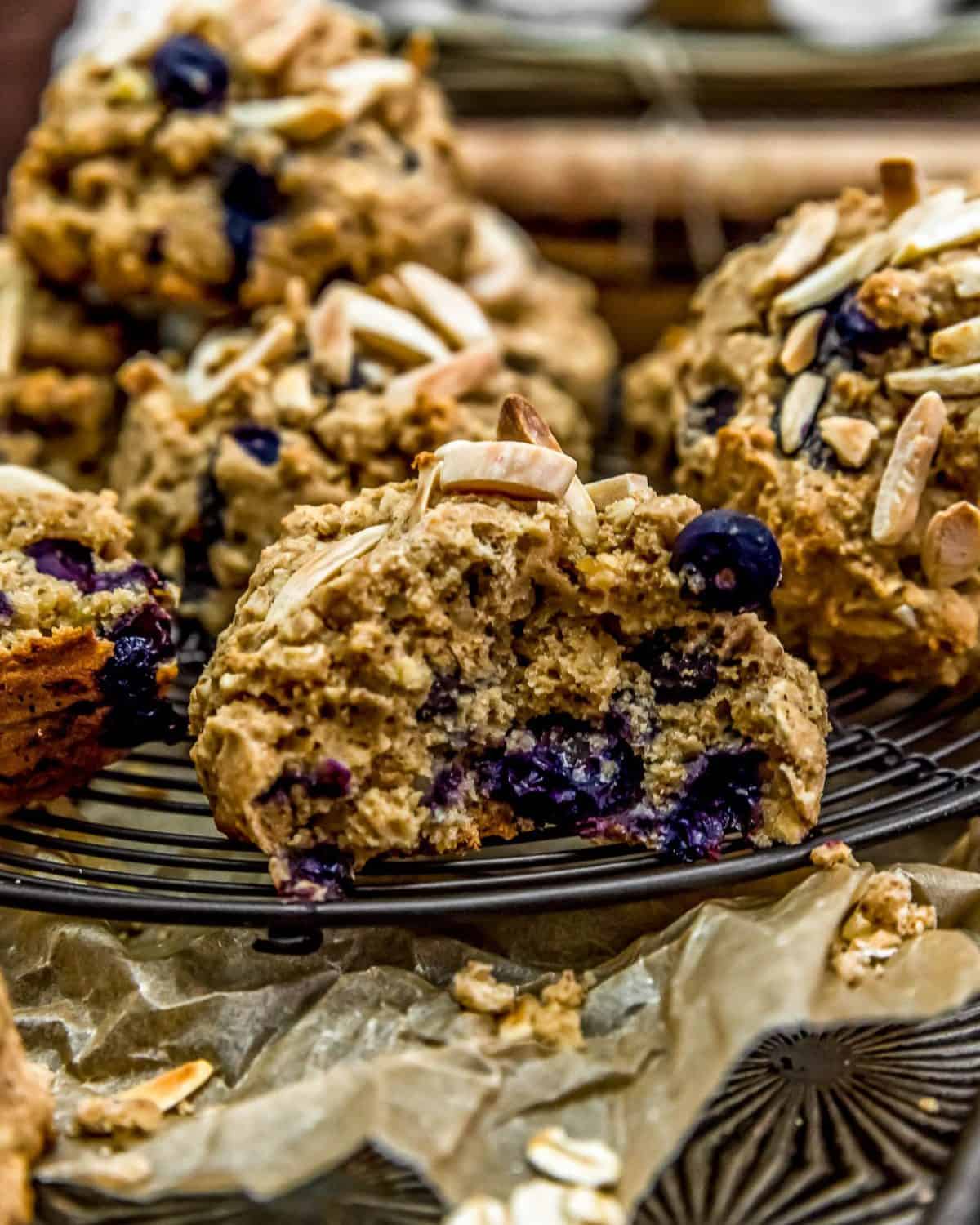 These wholesome Blueberry Almond Breakfast Cookies are full of healthy deliciousness and a perfect sweet treat for breakfast or dessert! Hearty oats, toasty almonds, sweet cinnamon, and antioxidant-rich blueberries are the star ingredients and make for an ultimate breakfast cookie that is sure to make your mornings brighter. Lightly sweet, moist, and flavorful, these tasty cookies will delight kids and adults alike.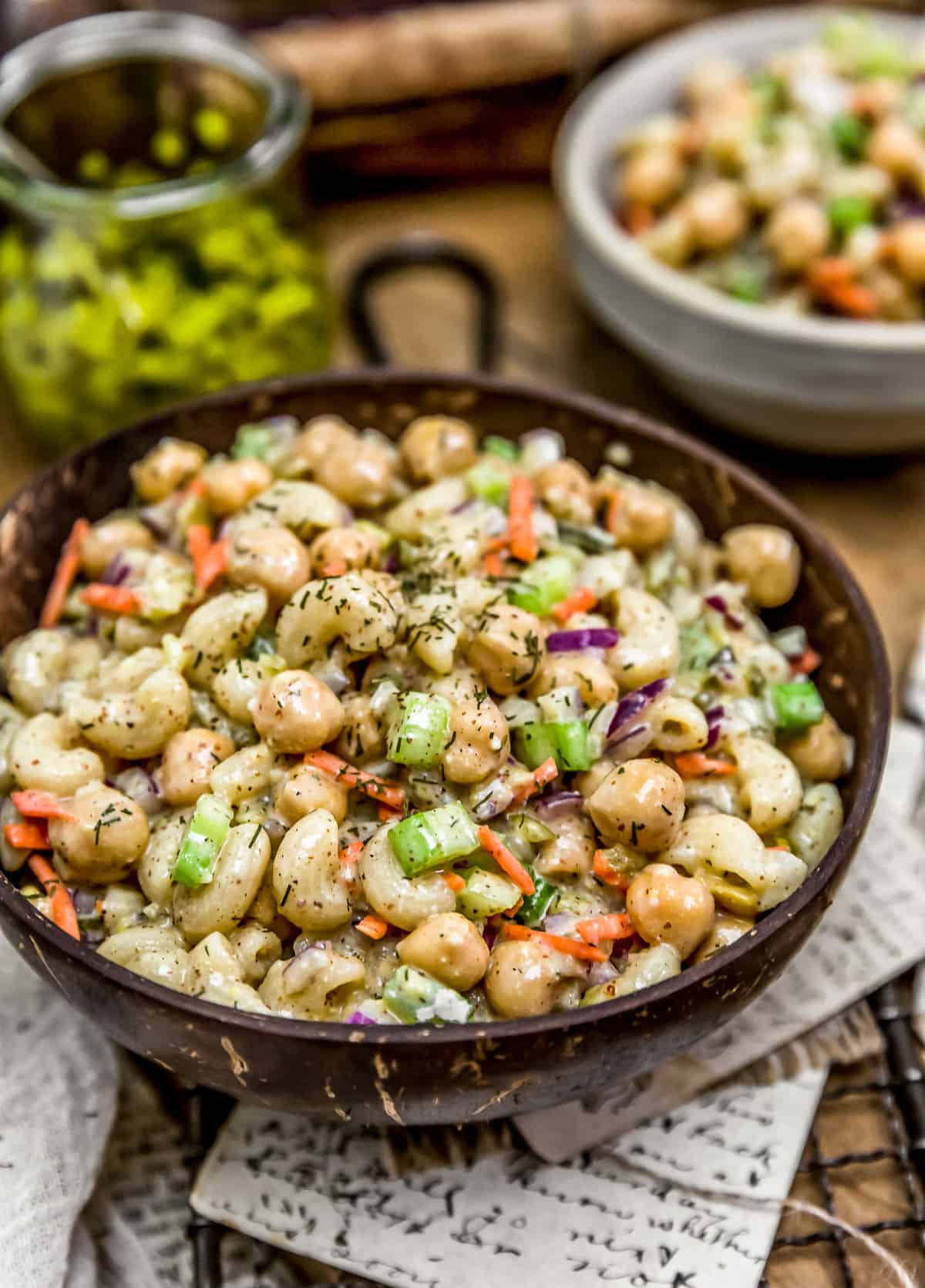 Raise your hand if you love pickles! This flavorful, healthy, and delicious Vegan Pickle Macaroni Salad is bursting with pickle goodness. Zesty red onions, sweet carrots, crisp celery, hearty chickpeas, chewy macaroni, and briny dill pickles coated in flavor-packed dressing that is out of this world delicious. It is absolutely perfect for picnics, work lunches, or potlucks. This easy to make, tasty macaroni salad is loaded with wholesome deliciousness.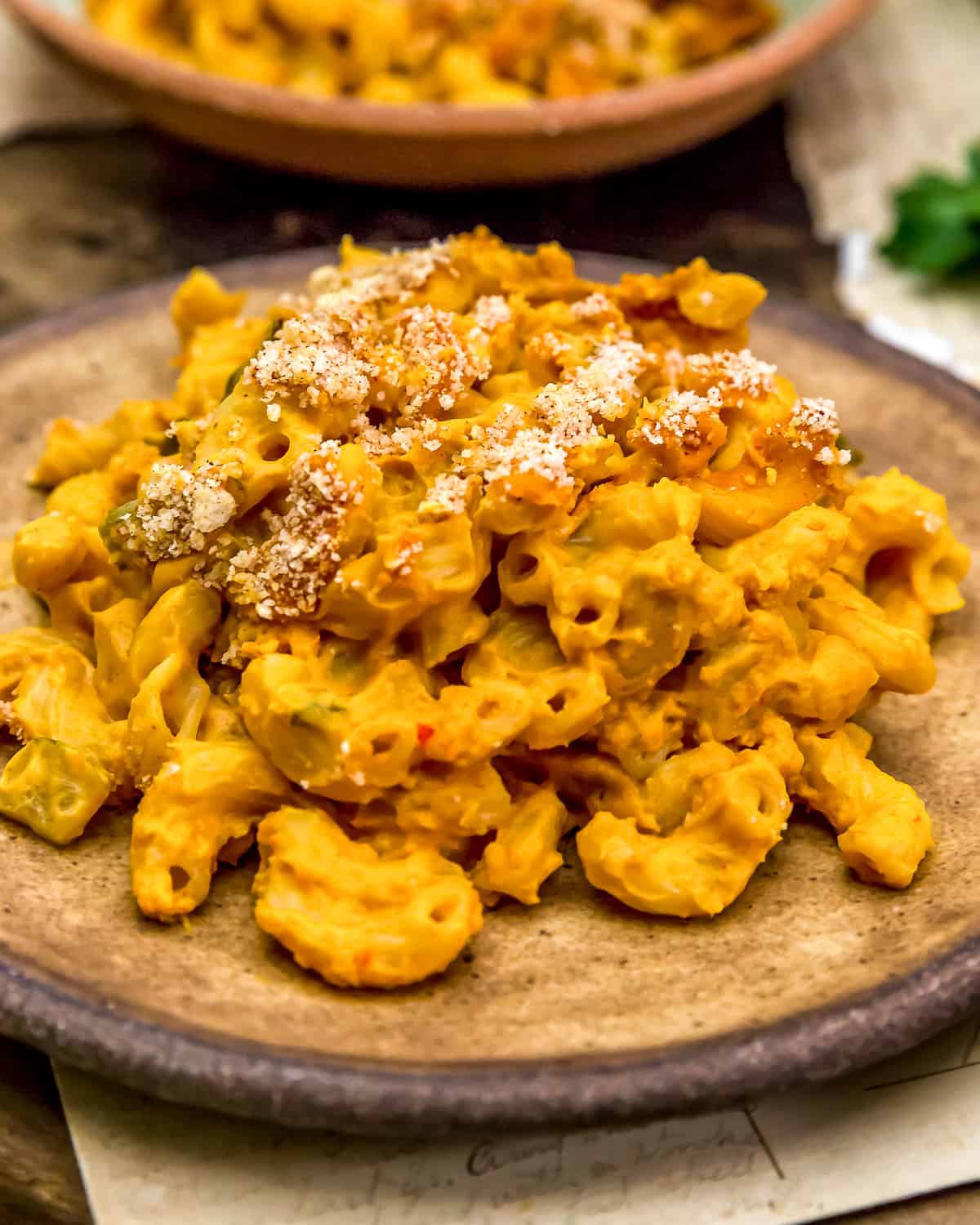 This healthy, oil-free Vegan Cheeseburger Mac and Cheese recipe is perfect for little kids and big kids alike featuring the perfect blend of ketchup, mustard, and pickles for a POW of cheeseburger flavor!  You won't believe how tasty it is. It's hard to beat warm comfort food that only a great macaroni and cheese dish brings.  The whole family is sure to love it too!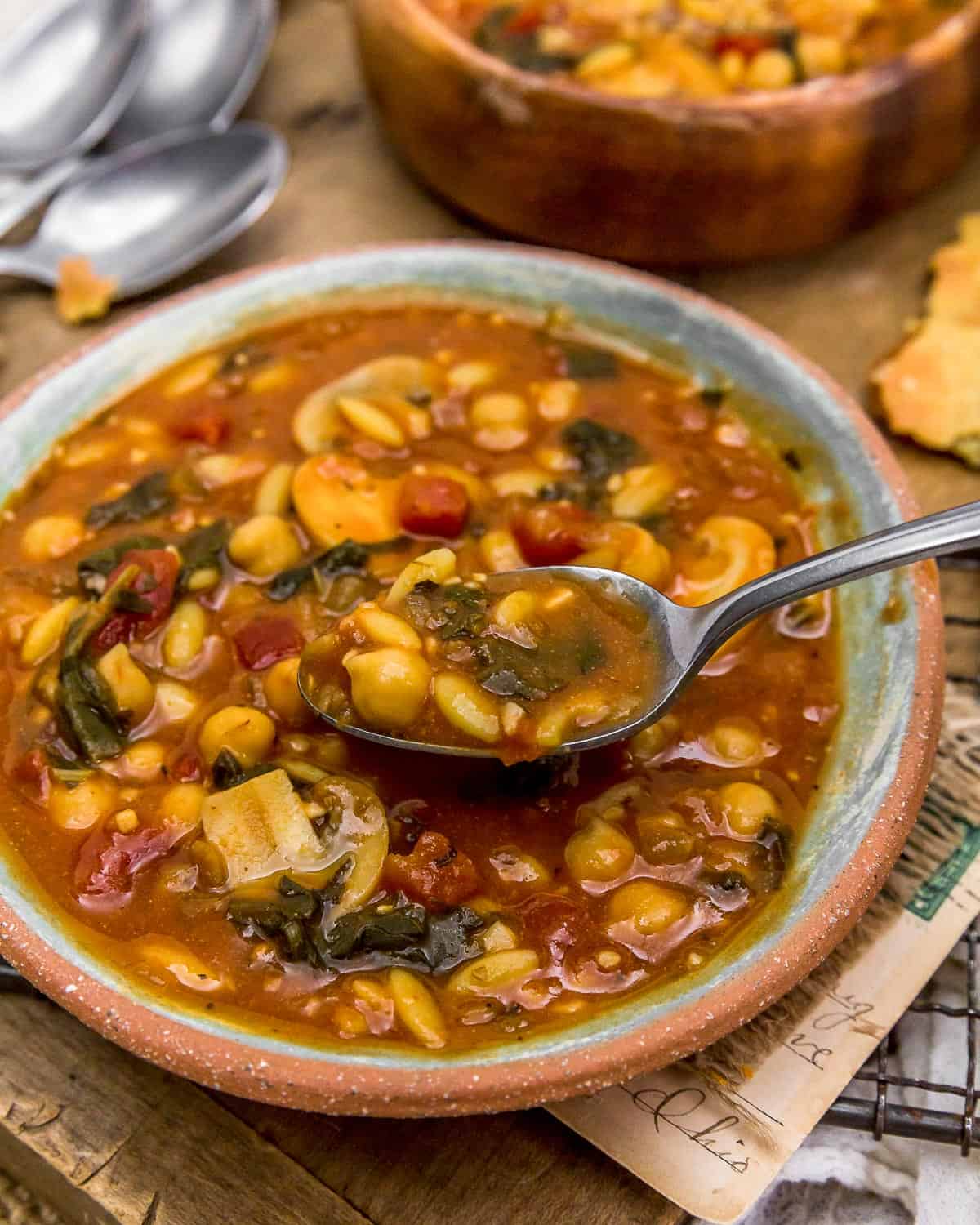 Healthy, nourishing, and ultra-soothing, this Chickpea Kale Tomato Soup is a delightful dish that feels like a big hug of goodness.  You won't feel guilty going back for seconds or thirds with this wholesome soup!  Hearty chickpeas, kale, mushrooms, and orzo bath in a delicious tomatoey broth that showcases both the Italian and Southwestern cuisines. It's unusual, but it totally works! The flavors perfectly complement each other, and they will have your tastebuds tingling.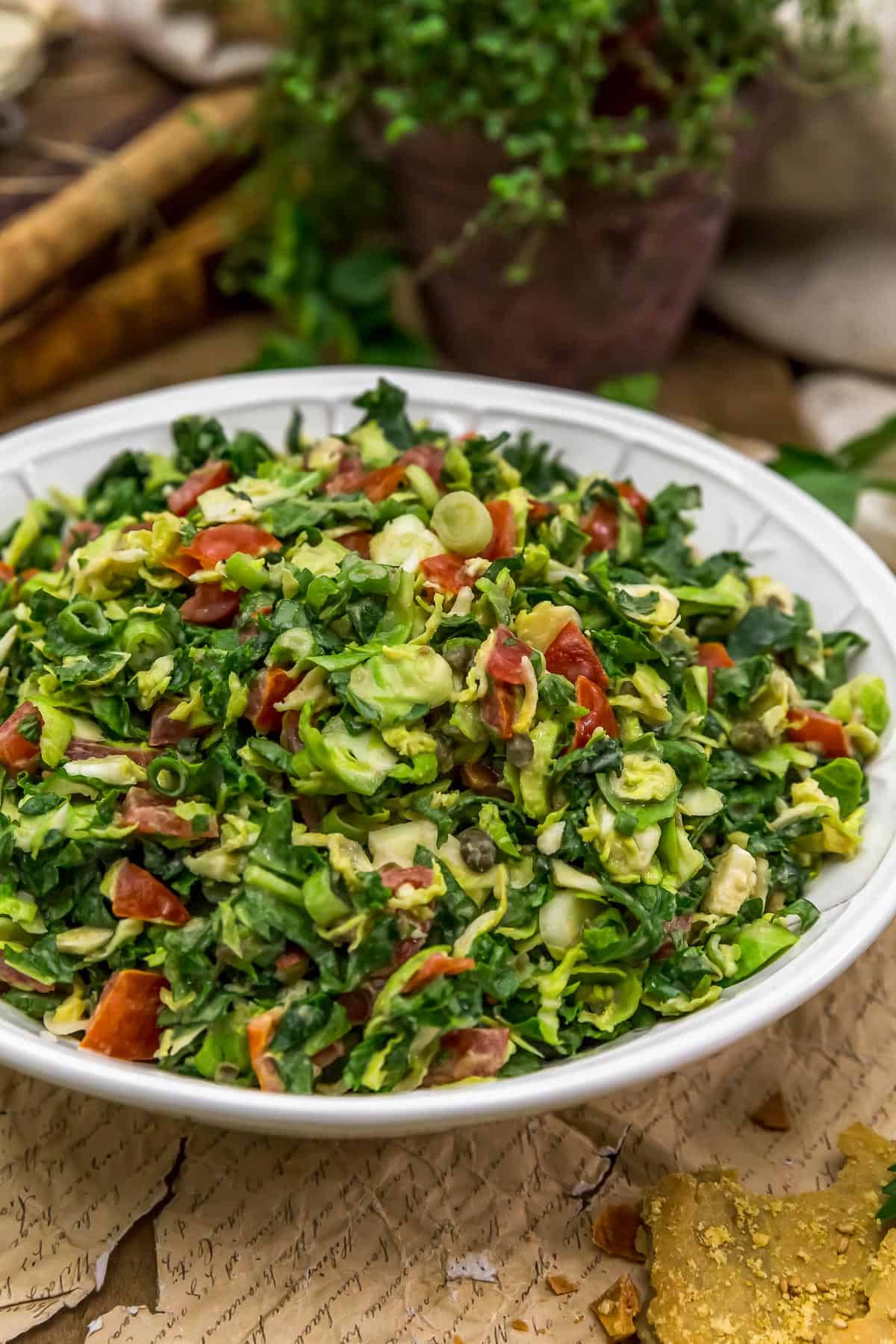 Rich, briny, and nutrient-packed, this oil-free Vegan Caesar Chopped Salad is a healthy bowl of tastiness coated in a flavorful dressing that is sure to please even the toughest critic. Finely chopped kale, shaved Brussel sprouts, thinly sliced green onions, and chopped tomatoes are coated in a delicious hummus-based Caesar dressing that tastes like veggie goodness with every bite.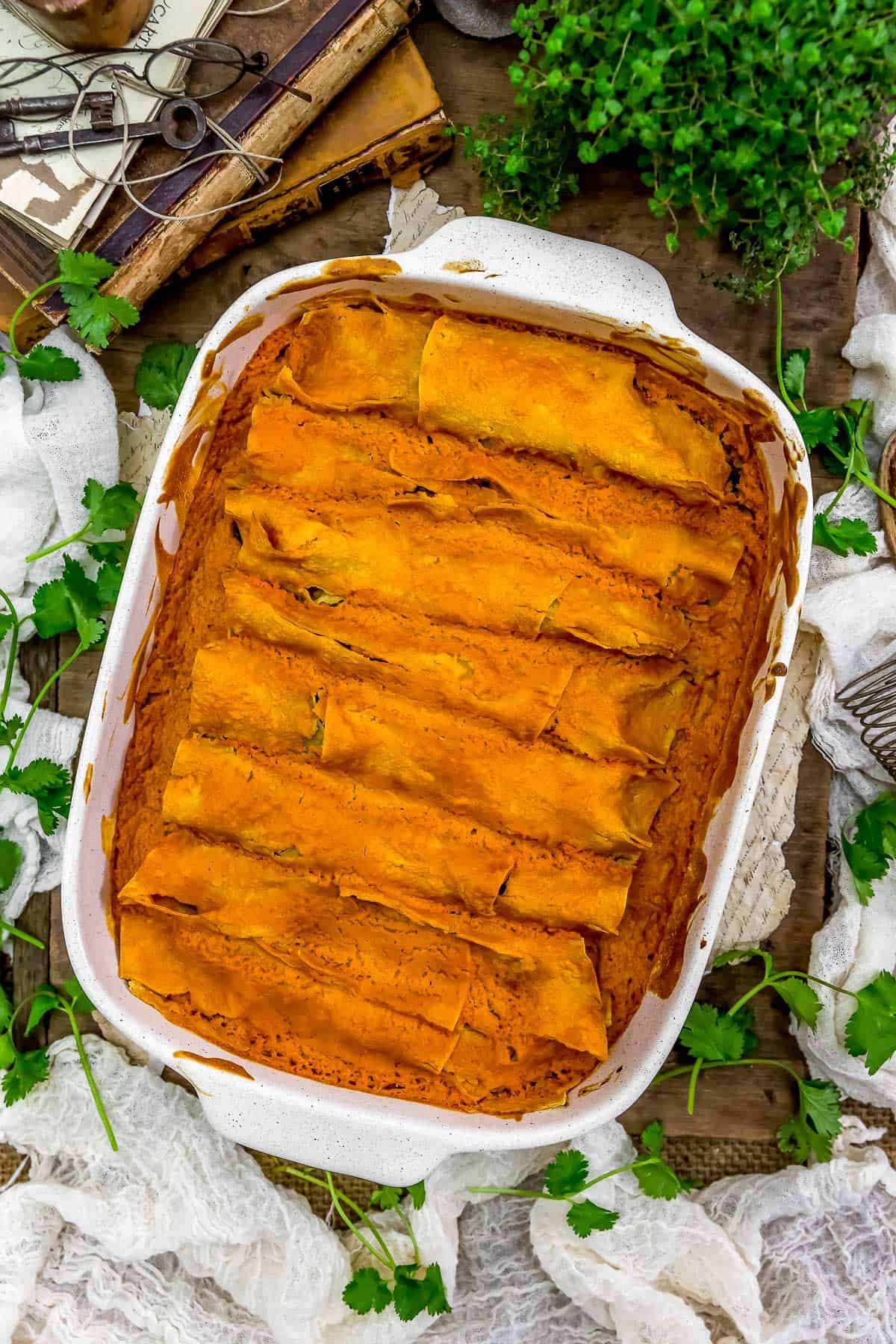 This delicious and comforting Oil Free Potato Enchilada Casserole is an amazing vegan alternative to traditional enchiladas. This get-in-my-belly casserole is a big ole pan of potatoes and black beans smothered in a dreamy, creamy enchilada sauce that is sure to please even the pickiest of eaters.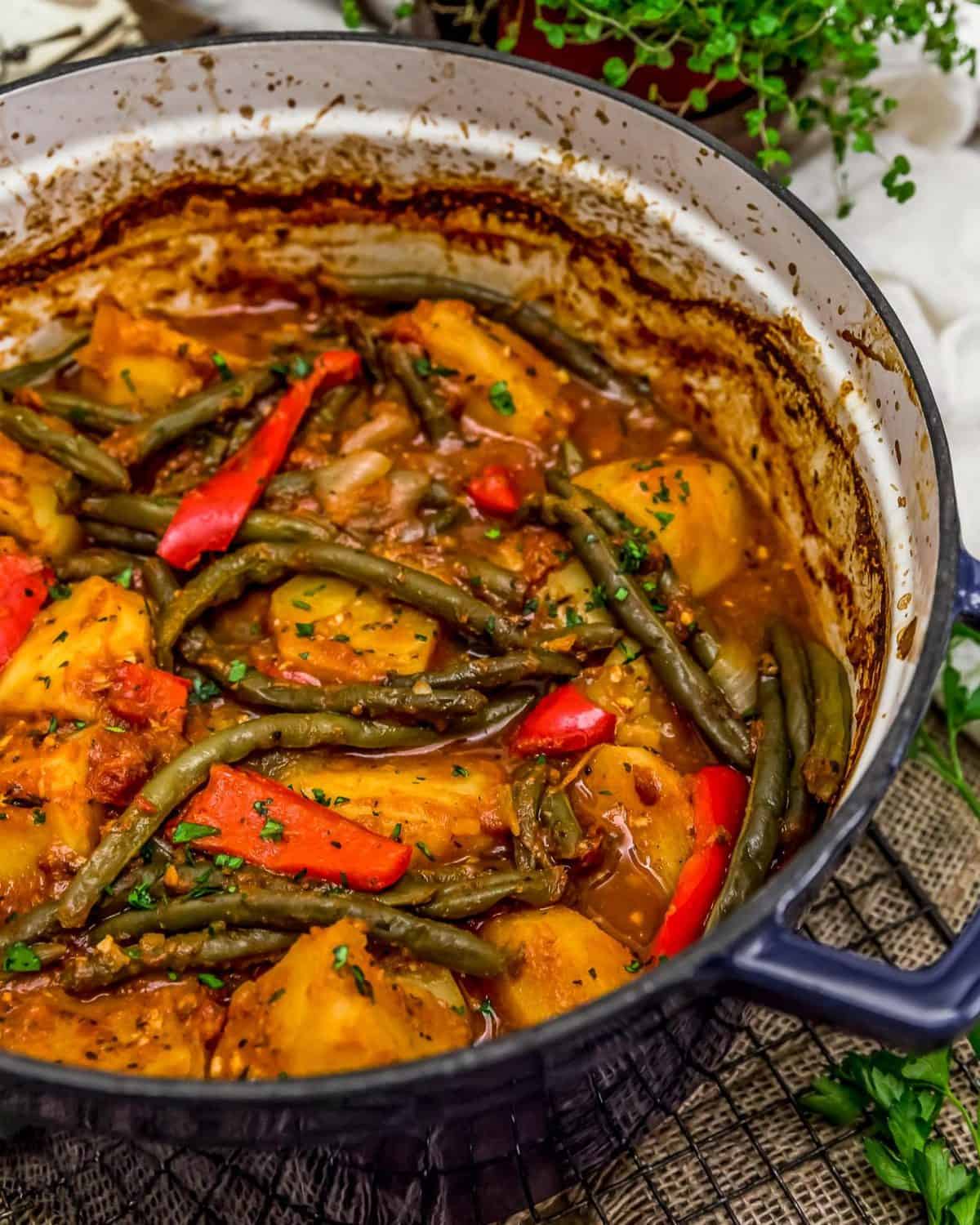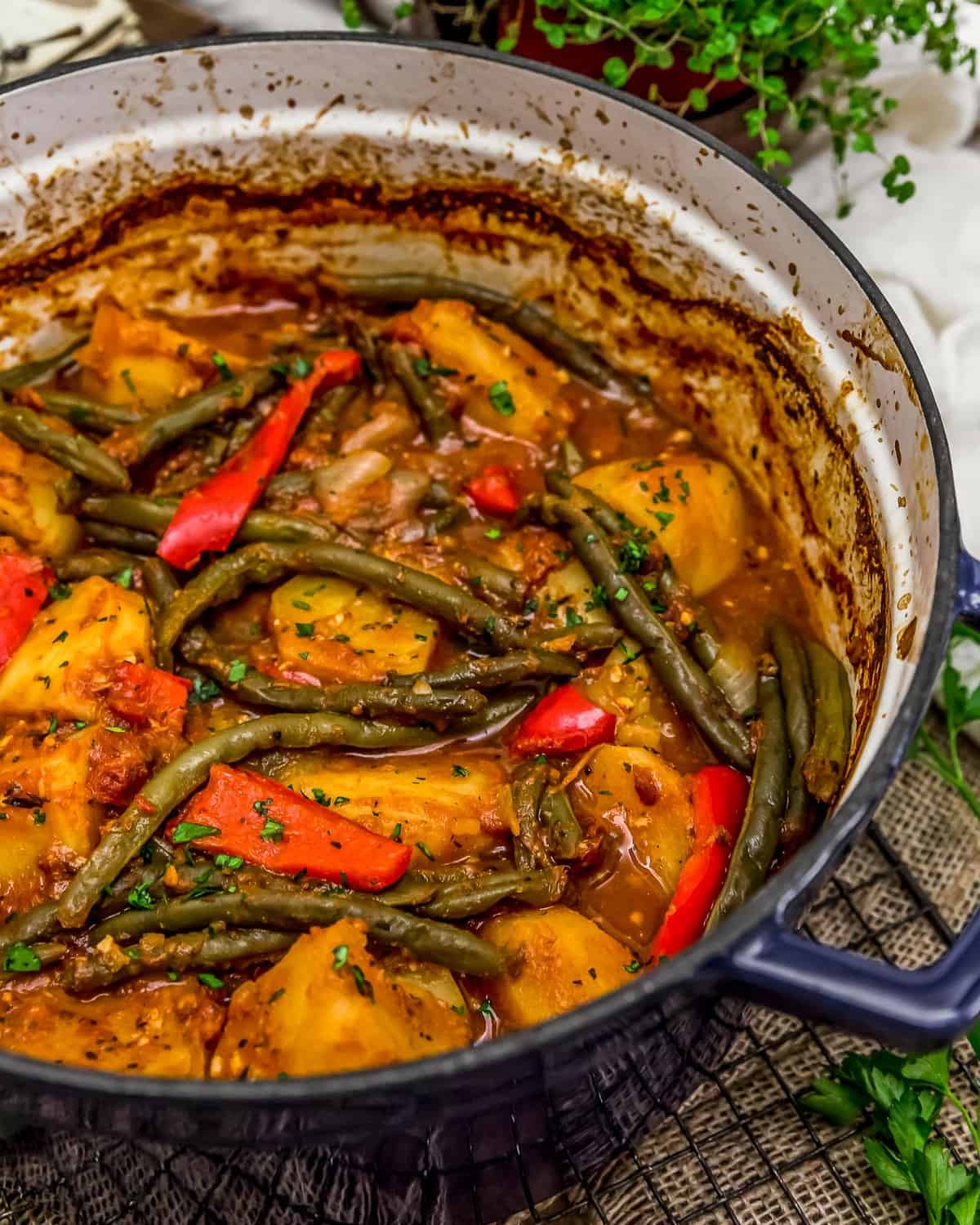 Rustic, vibrant, and brimming with deliciousness, this Italian Braised Green Beans and Potatoes is packed full of feel-good, healthy ingredients. Boasting a savory combination of braised onions, garlic, red bell peppers, potatoes, and green beans, all coated in a delicious Italian seasoned tomatoey broth makes for soul-warming deliciousness that is easy to make, hearty, and satisfying. This dish is perfectly seasoned and bakes to perfection.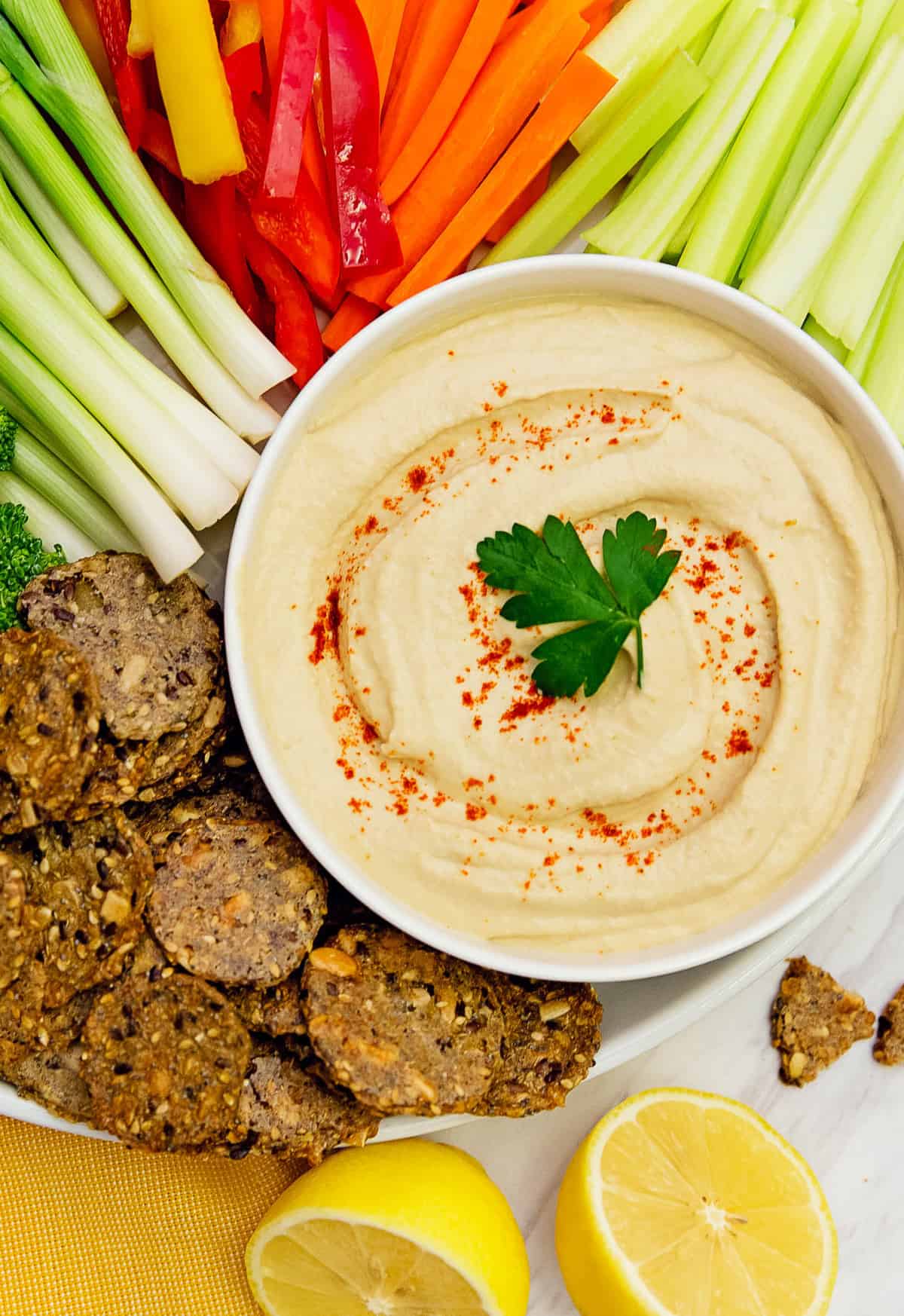 Ultra-creamy, satisfying, and full of flavor, this irresistible authentic Middle Eastern classic and naturally Whole Food Plant Based hummus is sure to be a new favorite! The Best Hummus is perfect for veggie dipping, sandwich spreading, or adding that special something, something to dishes for a velvety, rich texture. A delicious dip the whole family will love.