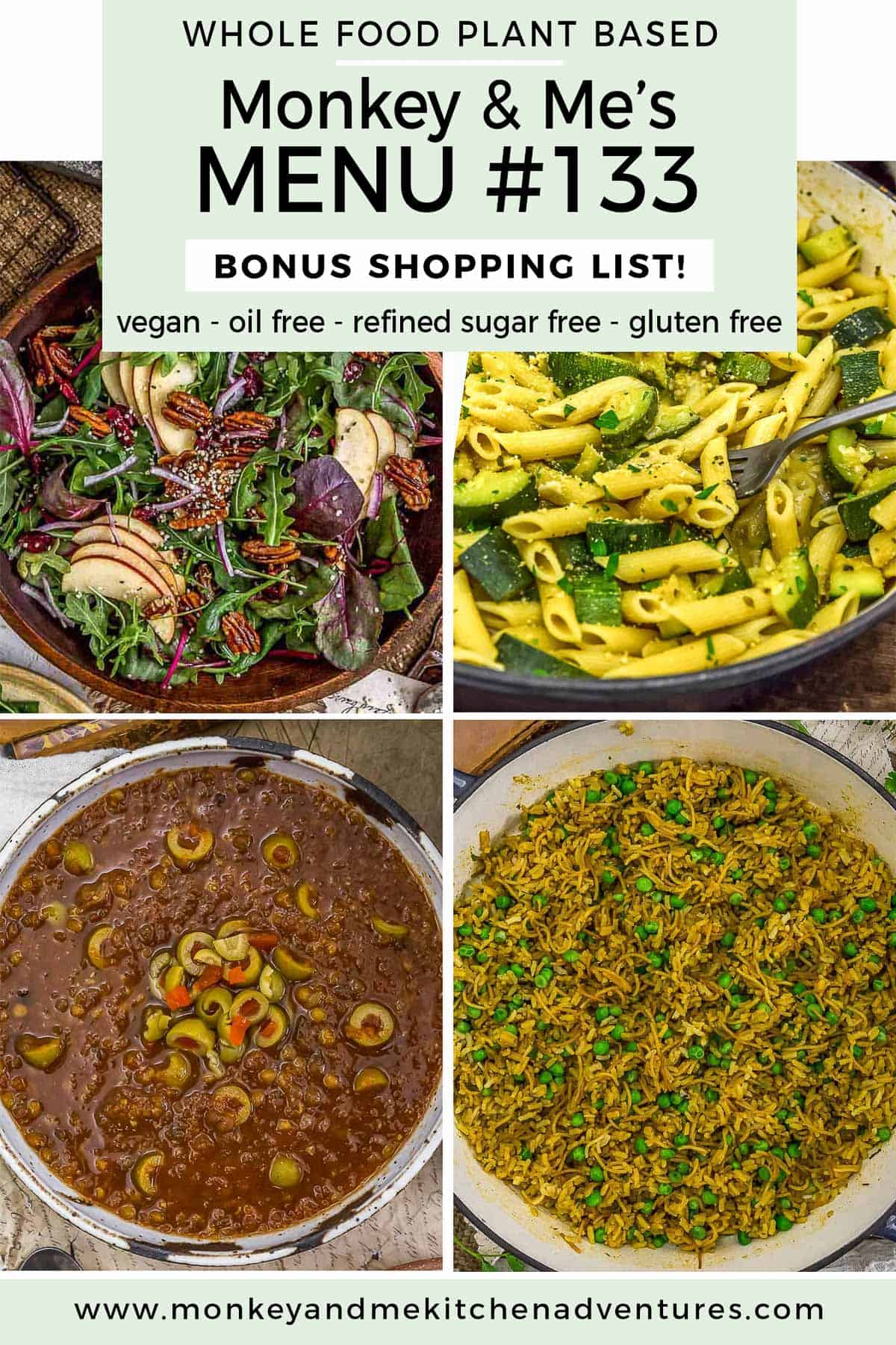 This week's Monkey and Me's Menu features some tasty recipes.  Menu #133 includes a FREE bonus shopping list.  All recipes are Whole Food Plant Based, vegan, plant based, oil free, refined sugar free, no highly processed ingredients, and gluten free.

Downloadable Menu which offers the following:

2 Breakfast ideas
2 Lunch ideas
2 Snack Ideas
5 Dinner Ideas, including a FREE downloaded shopping list (PDF – Below)

A comprehensive (downloadable) shopping list for the 5 Dinners

The shopping list is segmented into the common grocery store sections like "produce, spices, etc." making it easy to pick up these items from your local grocery store.
It also includes product suggestions that are Whole Food Plant Based compliant* for easy reference.  Note: These products are suggestions, please feel free to select your own favorite products.
Includes helpful codes so you can easily subtract items that you choose not to make.

Downloadable Instructions on how the meal plan work.
Note:  The term "Whole Food Plant Based compliant" is from a general standpoint.  There are Whole Food Plant Based diet branches that restrict certain food items.  Our recipes are all Whole Food Plant Based compliant based upon a high-level compliance standpoint. i.e. vegan, plant based, oil free, refined sugar free, minimally processed foods.
Some breakfast, lunch, and snack ideas are simple concepts that require no recipe.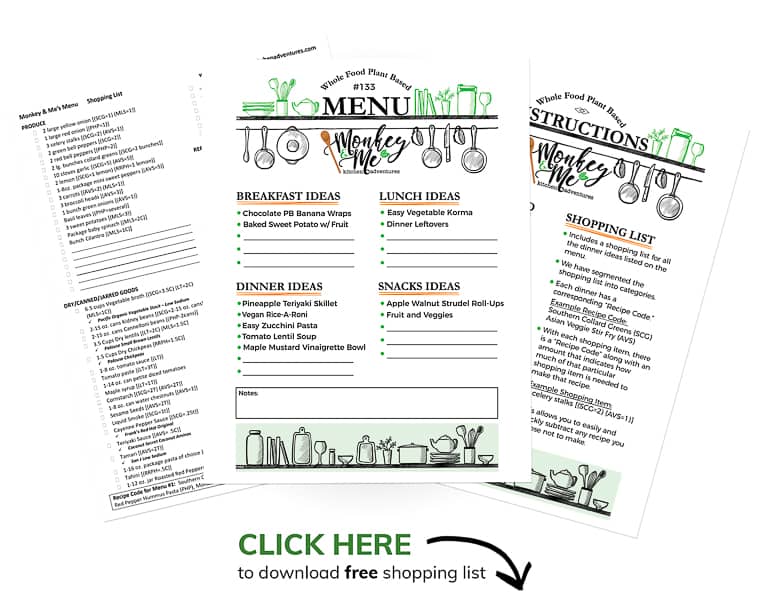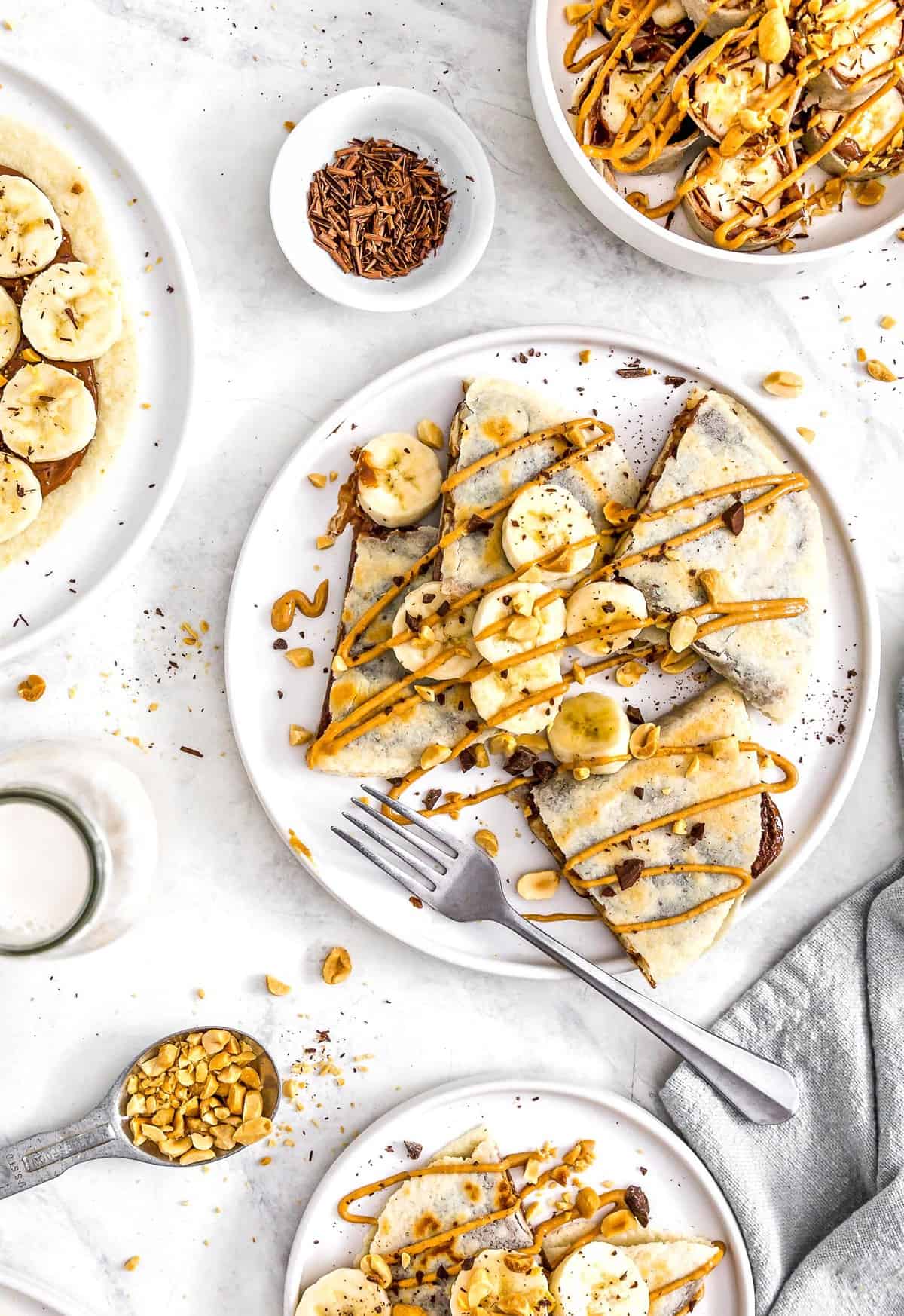 Melty chocolate and creamy peanut is a match made in heaven, truly a delicious combination! These simple, fast, and most importantly tasty Chocolate Peanut Butter Banana wraps are a fabulous treat for when those cravings hit. Melty chocolate, creamy peanut butter, and sliced bananas on a toasted wrap makes for a great breakfast treat or dessert in a breeze.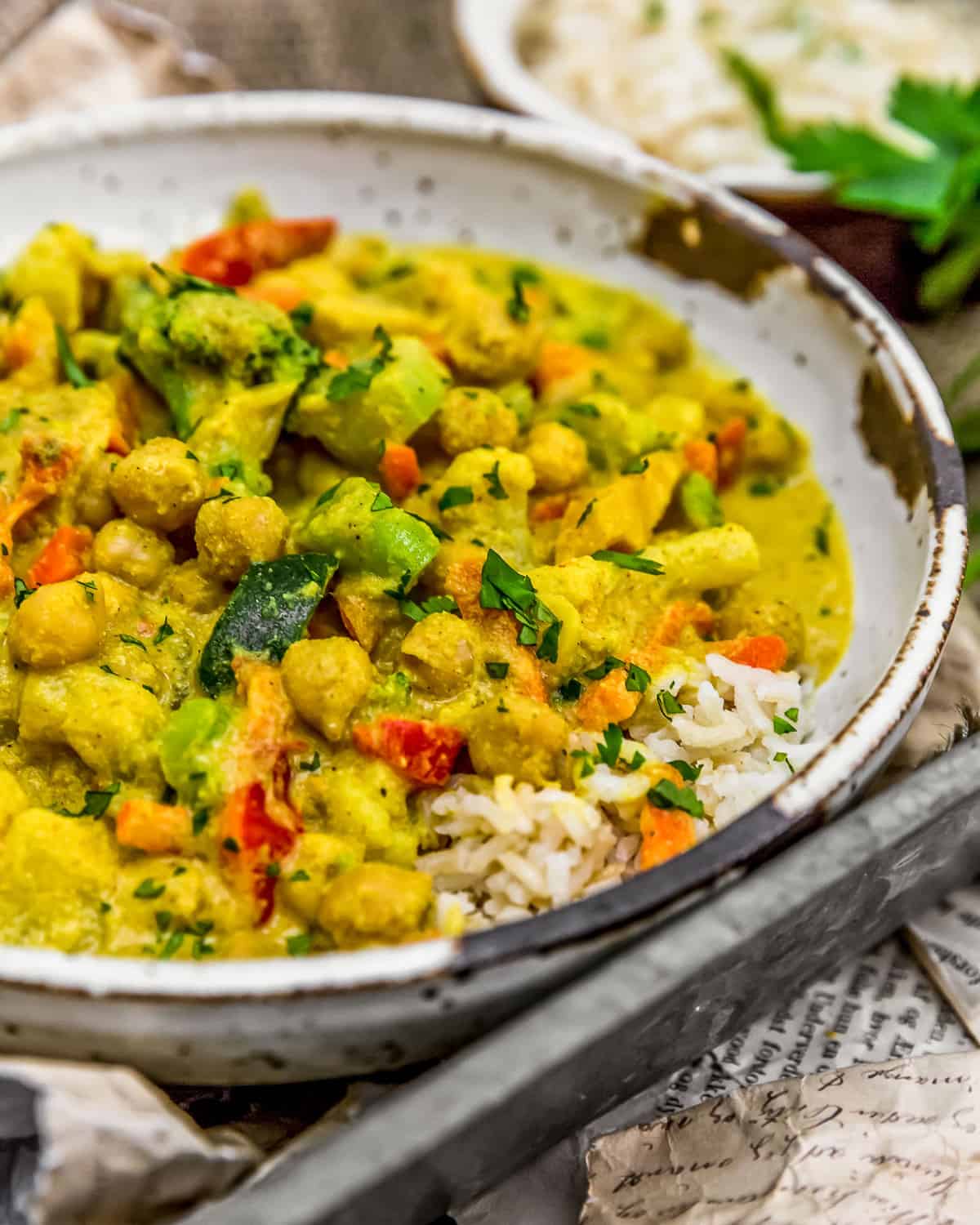 When happiness is a velvety, fragrant, and comforting bowl of goodness, we've got you covered with our Easy Vegetable Korma that is packed with wholesome vegetables bathed in rich deliciousness.  This vegan nod to the classic Indian dish is satisfying and bursting with aromatic spices, hearty chickpeas and nourishing veggies making all your Korma dreams come true.  So utterly mind blowing delicious, you'll want to text Mom all about it.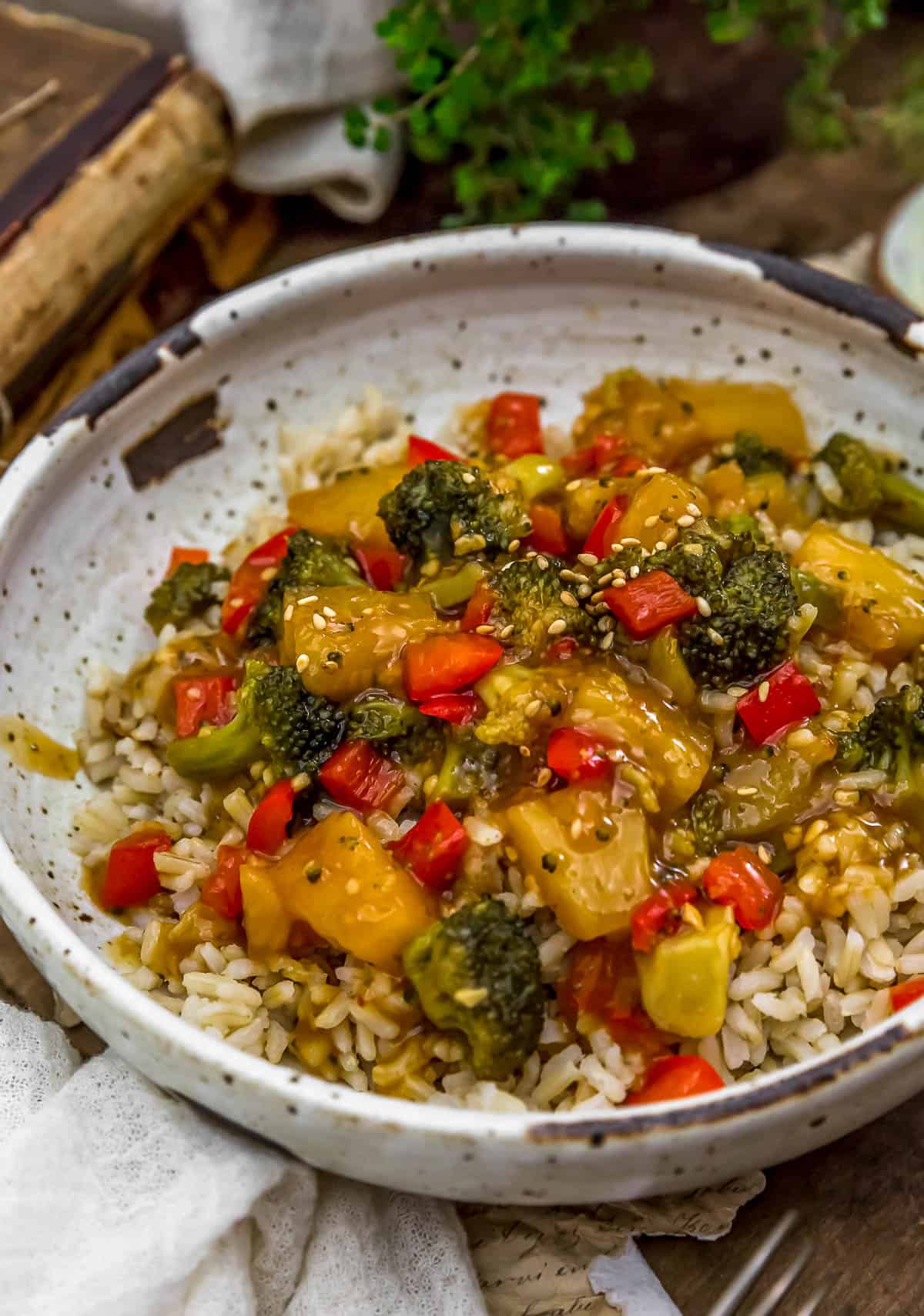 This easy, sweet and savory, oil-free Pineapple Teriyaki Skillet is a simple and quick meal when you need to get something on the table fast.  The pineapple teriyaki glaze is the perfect combination of flavors that pairs nicely with your favorite veggies. This healthy dinner is so comforting and wonderful served over noodles or rice; the whole family is sure to love it.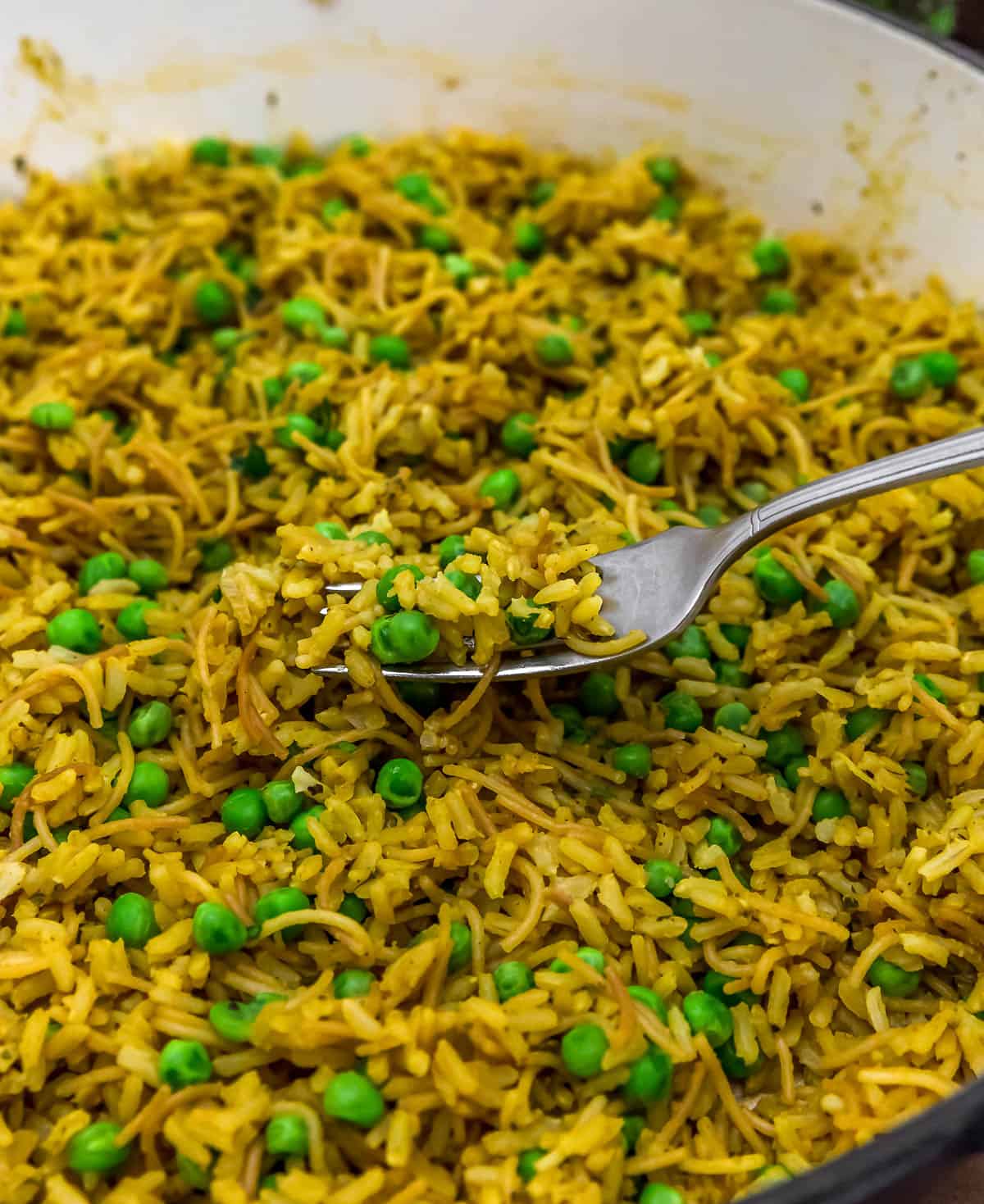 This homemade, oil-free Vegan Rice-A-Roni recipe is brimming with flavor and made with simple, wholesome ingredients.  No artificial ingredients or flavors here; this classic dish is made with a healthy twist, and it's super easy to make. Hearty rice and pasta come together to create an amazingly savory side dish or pile high for a delicious main dish.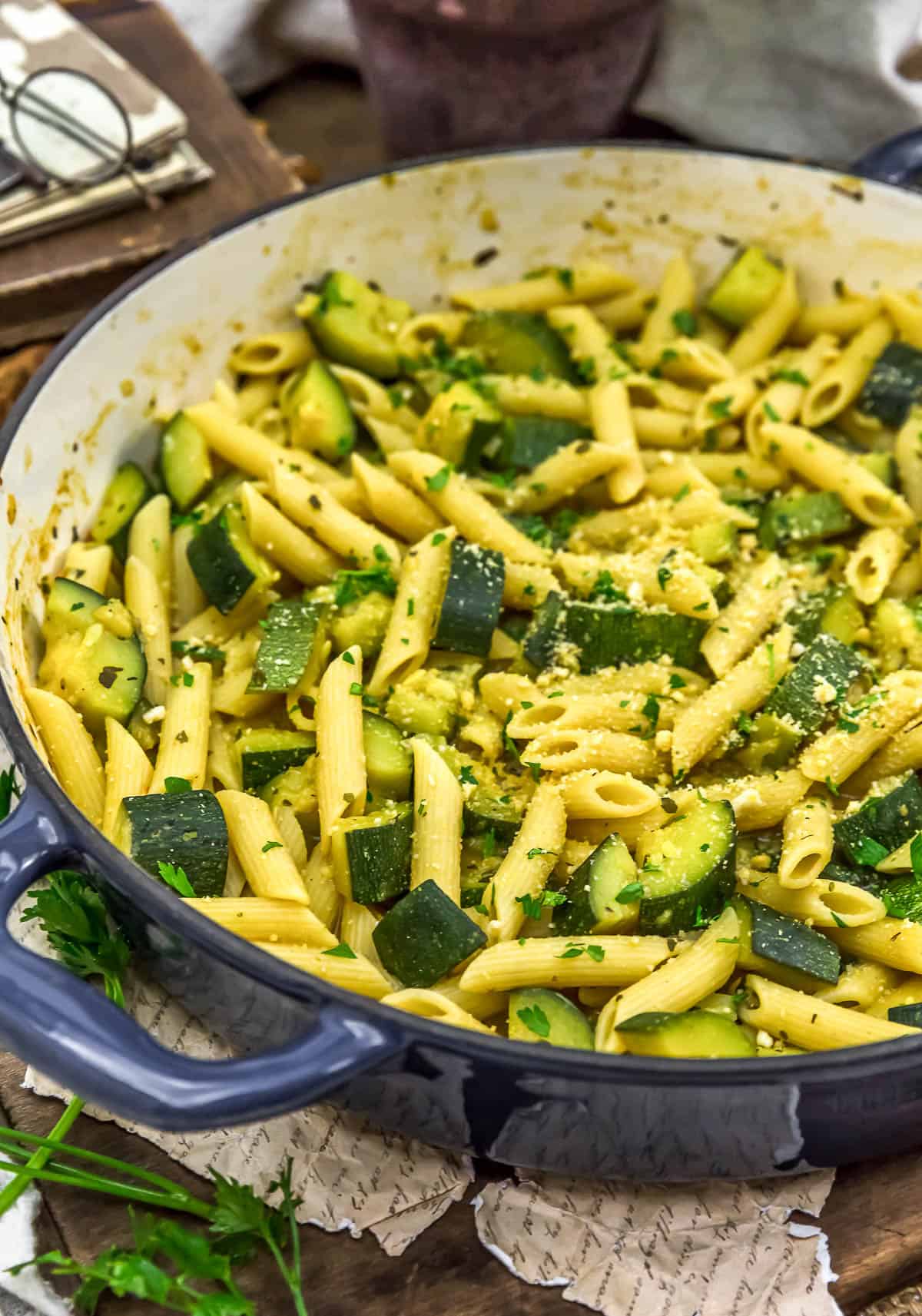 Simplicity at its best, this Easy Zucchini Pasta is oil-free, healthy, wholesome, and oh-so-delicious making weeknight meals a breeze. Summer's favorite produce, zucchini, shines in this ultra-easy recipe.  Economical and tasty, this pasta dish is a great way to turn garden fresh zucchini into pasta awesomeness the whole family will love!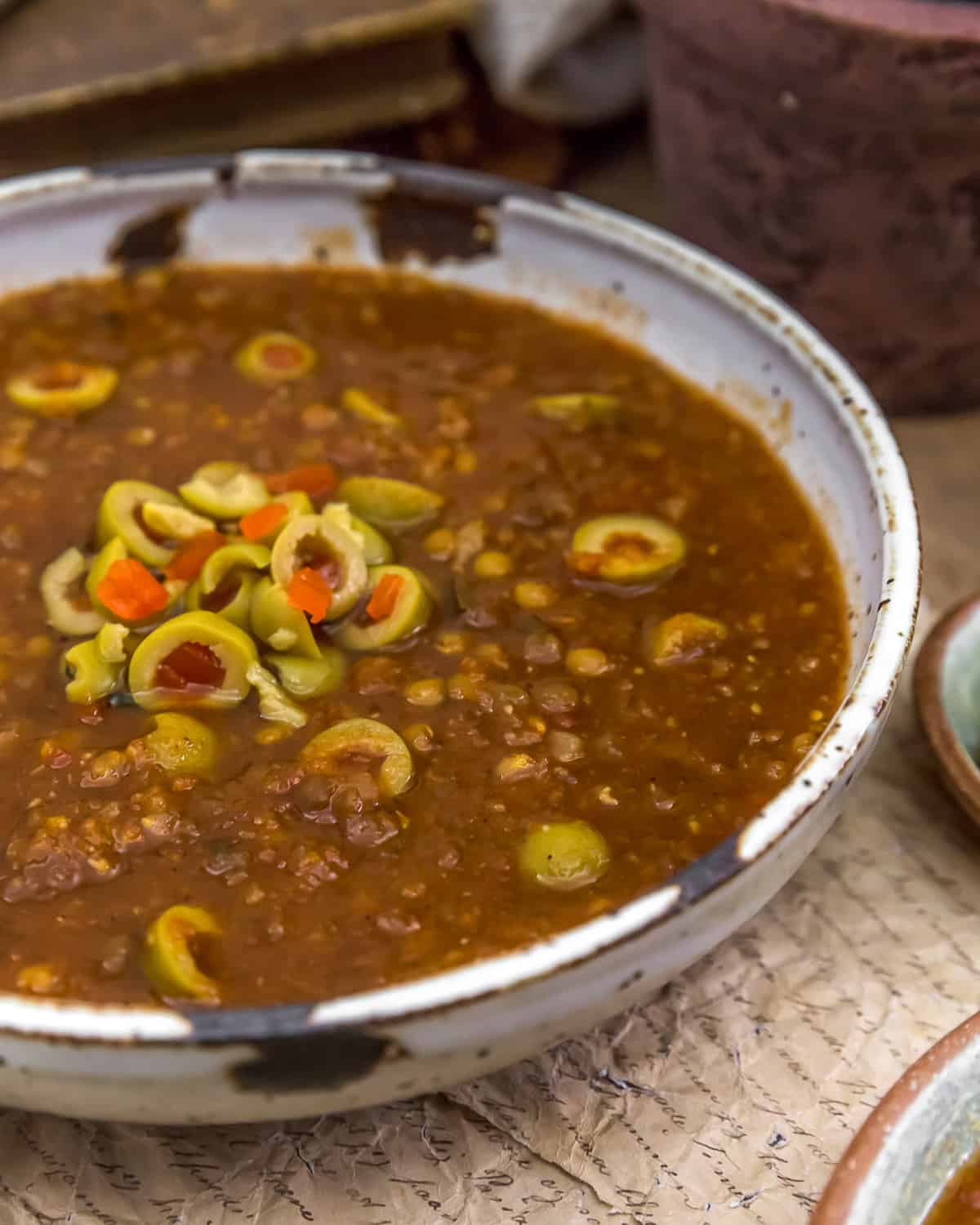 Easy, wholesome, and delicious, this Instant Pot recipe for Tomato Lentil Soup with Pimento Olives is brimming with savory, aromatic flavors.  Briny pimento stuffed green olives shine in this rich tomatoey soup with healthy and hearty, protein-packed lentils. Hits of Southwestern spices provide a tasty punch of flavor that really delivers.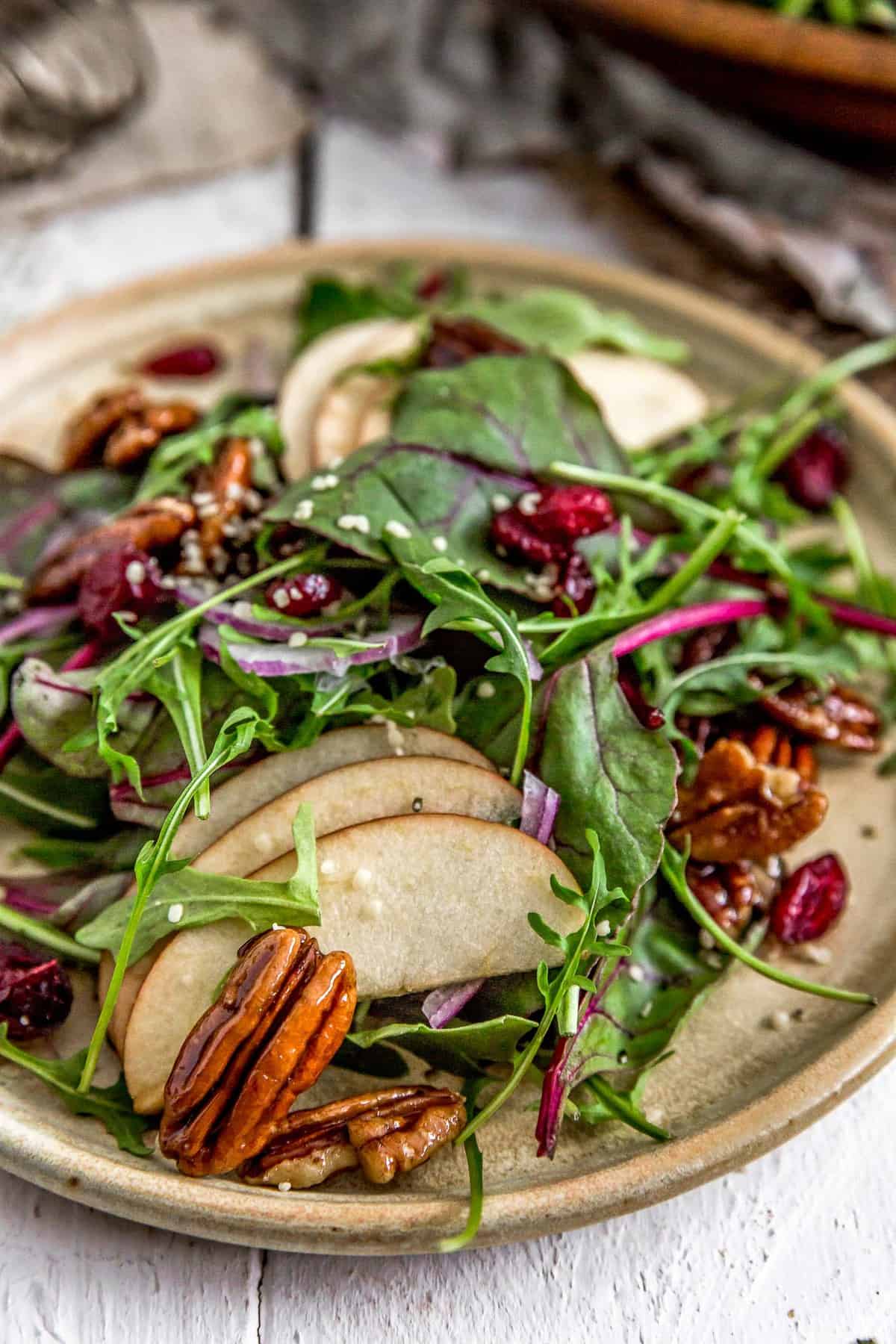 Eat your greens! Aaaand we've got a mouthwatering salad that will have you craving delicious leafy greens! Healthy and nourishing this Beet Greens and Apple Salad with Maple Mustard Vinaigrette is a powerhouse for vitamins, nutrients, and antioxidants with baby beet greens, spinach, and arugula, topped with crisp apples, zesty red onions, rich pecans and tart cranberries, and tossed with a deliciously tangy and sweet dressing that completes this wholesome salad. Get ready to up your greens with this fantastic salad.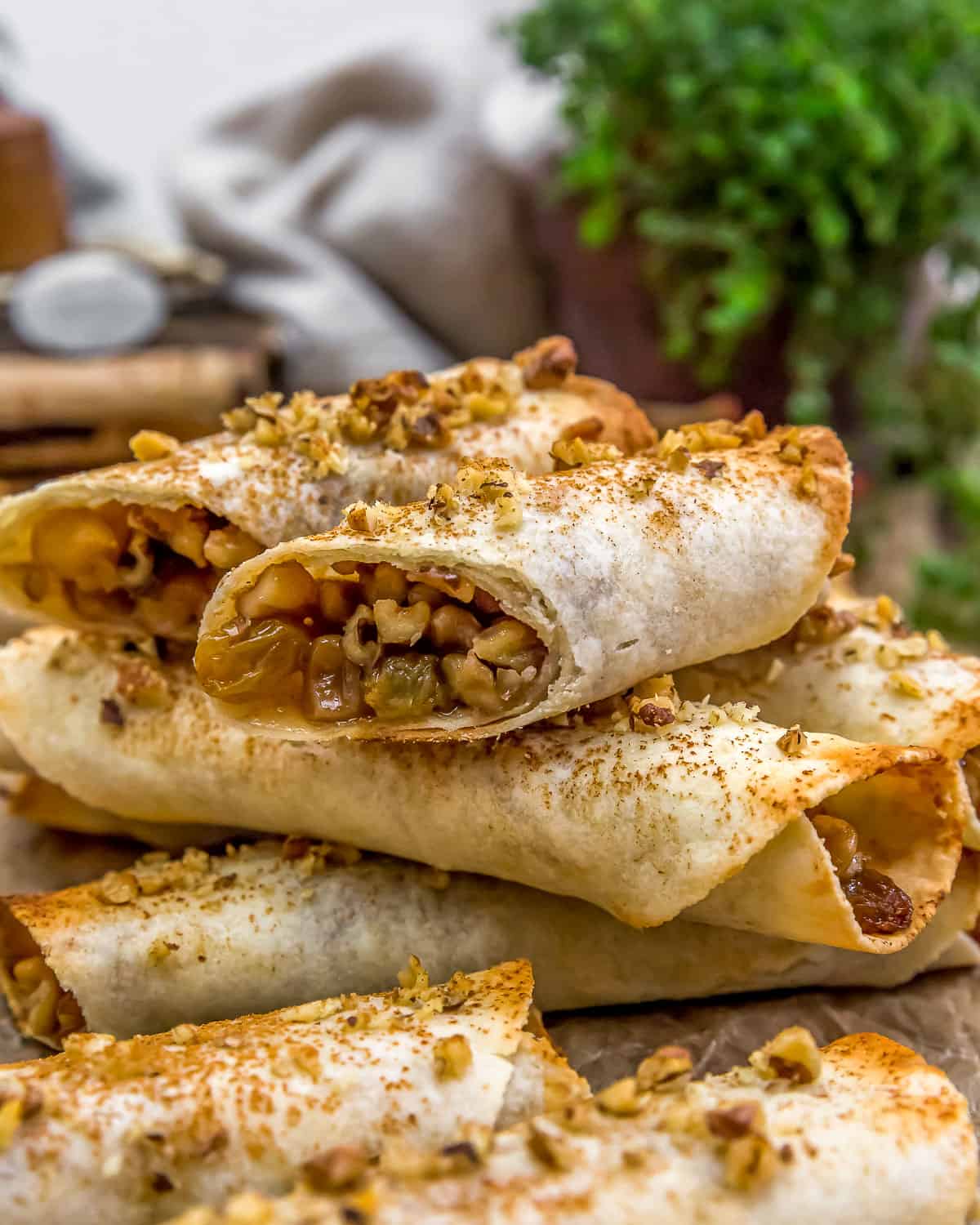 This easy, wholesome, and oil-free Apple Walnut Strudel Roll-Ups recipe is packed with tender apples, crunchy walnuts, sweet cinnamon spices, and chewy raisins all baked in flaky almond flour tortilla. This healthy spin on an apple treat is hard to beat when it comes to warm comfort desserts. The whole family will fall in love with them. And if you're not feeling the roll-up part, skip it; pile that delicious filling on pancakes, nice cream, or oatmeal for an amazing fall twist.