This week's Monkey and Me's Menu features some tasty recipes.  Menu #131 includes a FREE bonus shopping list.  All recipes are Whole Food Plant Based, vegan, plant based, oil free, refined sugar free, no highly processed ingredients, and gluten free.

Downloadable Menu which offers the following:

2 Breakfast ideas
2 Lunch ideas
2 Snack Ideas
5 Dinner Ideas, including a FREE downloaded shopping list (PDF – Below)

A comprehensive (downloadable) shopping list for the 5 Dinners

The shopping list is segmented into the common grocery store sections like "produce, spices, etc." making it easy to pick up these items from your local grocery store.
It also includes product suggestions that are Whole Food Plant Based compliant* for easy reference.  Note: These products are suggestions, please feel free to select your own favorite products.
Includes helpful codes so you can easily subtract items that you choose not to make.

Downloadable Instructions on how the meal plan work.
Note:  The term "Whole Food Plant Based compliant" is from a general standpoint.  There are Whole Food Plant Based diet branches that restrict certain food items.  Our recipes are all Whole Food Plant Based compliant based upon a high-level compliance standpoint. i.e. vegan, plant based, oil free, refined sugar free, minimally processed foods.
Some breakfast, lunch, and snack ideas are simple concepts that require no recipe.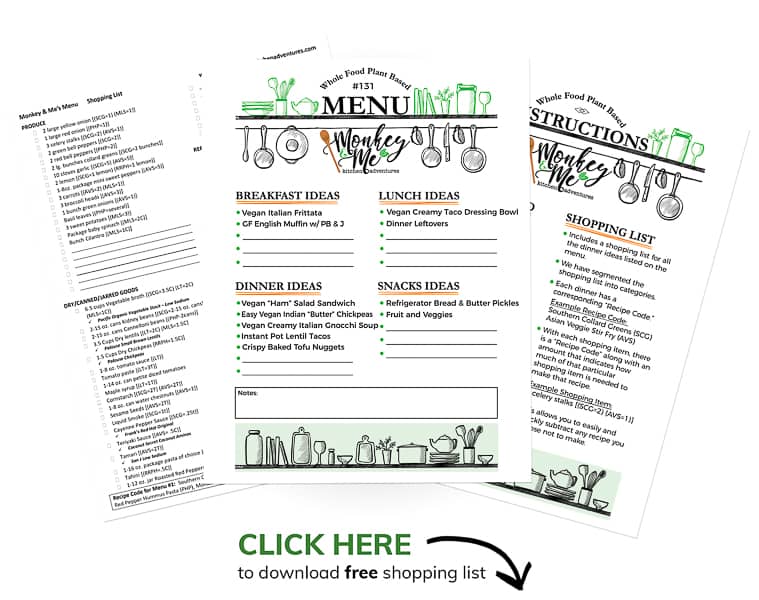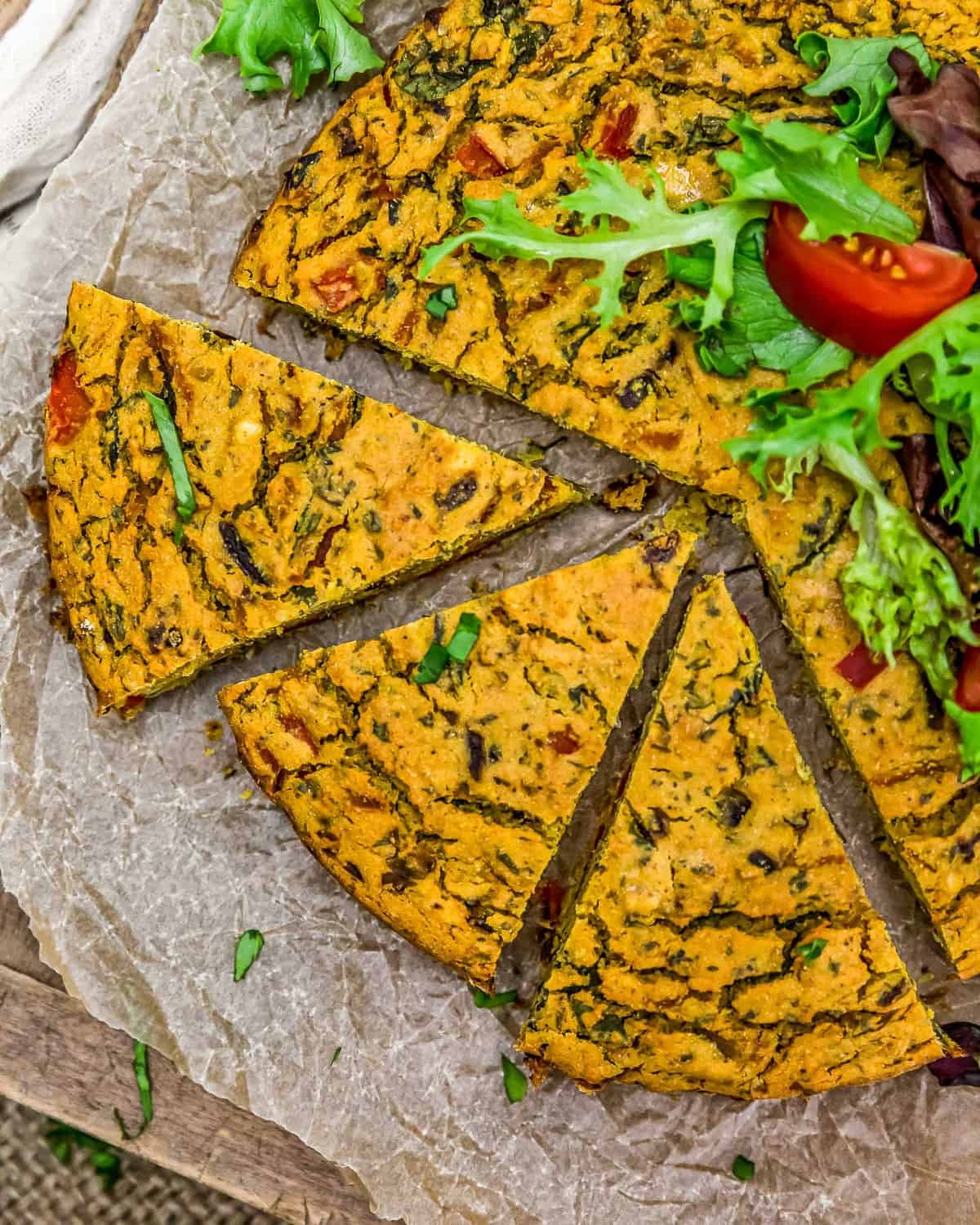 Shining like a star on the breakfast or brunch table, this incredibly flavorful Vegan Italian Frittata is bursting with healthy ingredients and brings a smile with each bite. A hearty chickpea flour base with zesty red onions, sweet red bell peppers and carrots, earthy garlic and baby spinach with fragrant Italian herbs and spices makes for a savory and tasty frittata that will have you craving vegan frittata everyday.  Perfect for breakfast or dinner, you can't go wrong with this delicious and wholesome dish!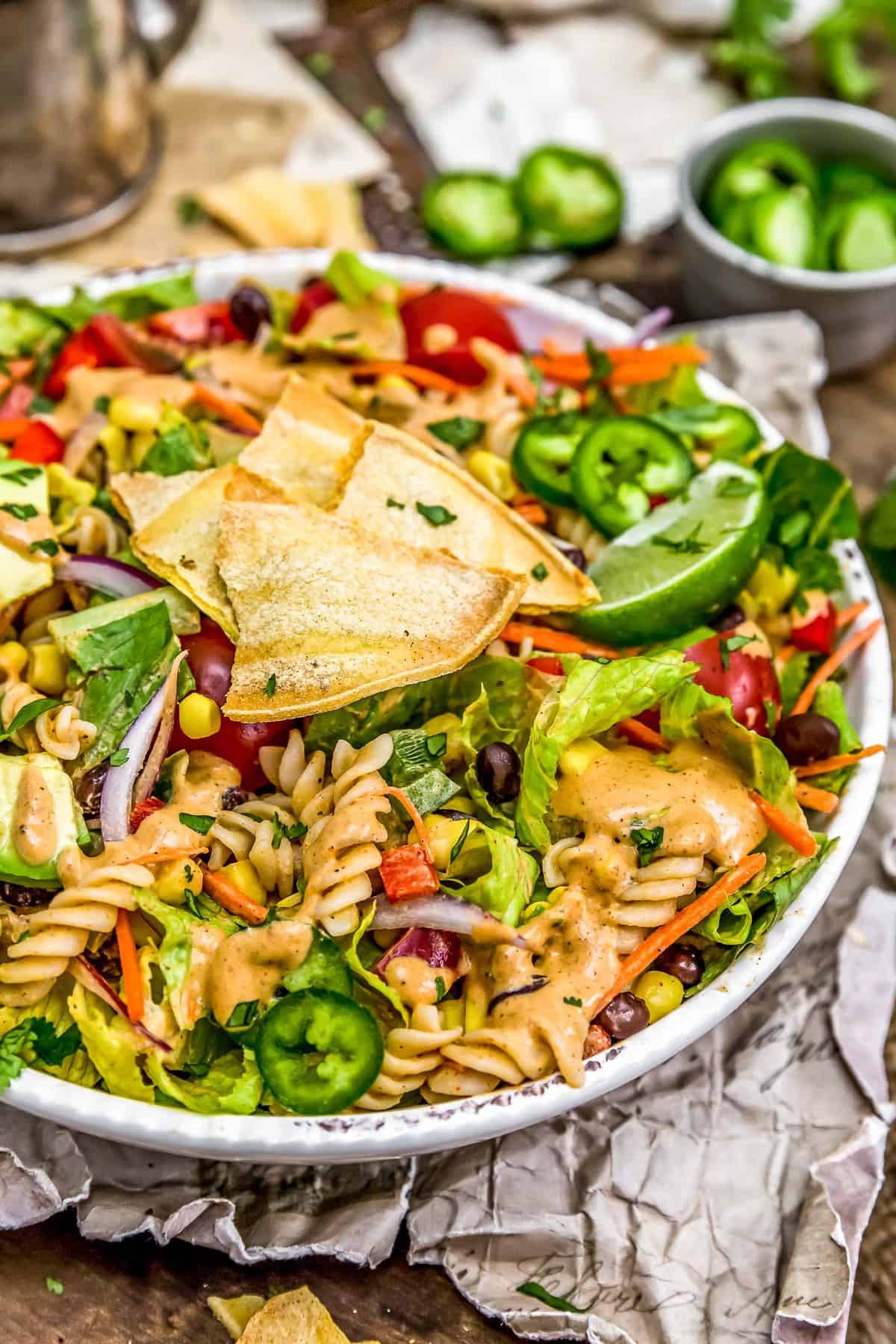 Another day, another salad and we aren't topping rainbow goodness with just any dressing. No way, we are taking taste buds to flavor town with this NEW Vegan Creamy Taco Dressing. This bold saucy deliciousness is all about rich aromatic spices, velvety cashew cream, and tangy vinegar. This taco lover's dressing is healthy, flavorful, and perfect for drizzling, dunking, dolloping fun.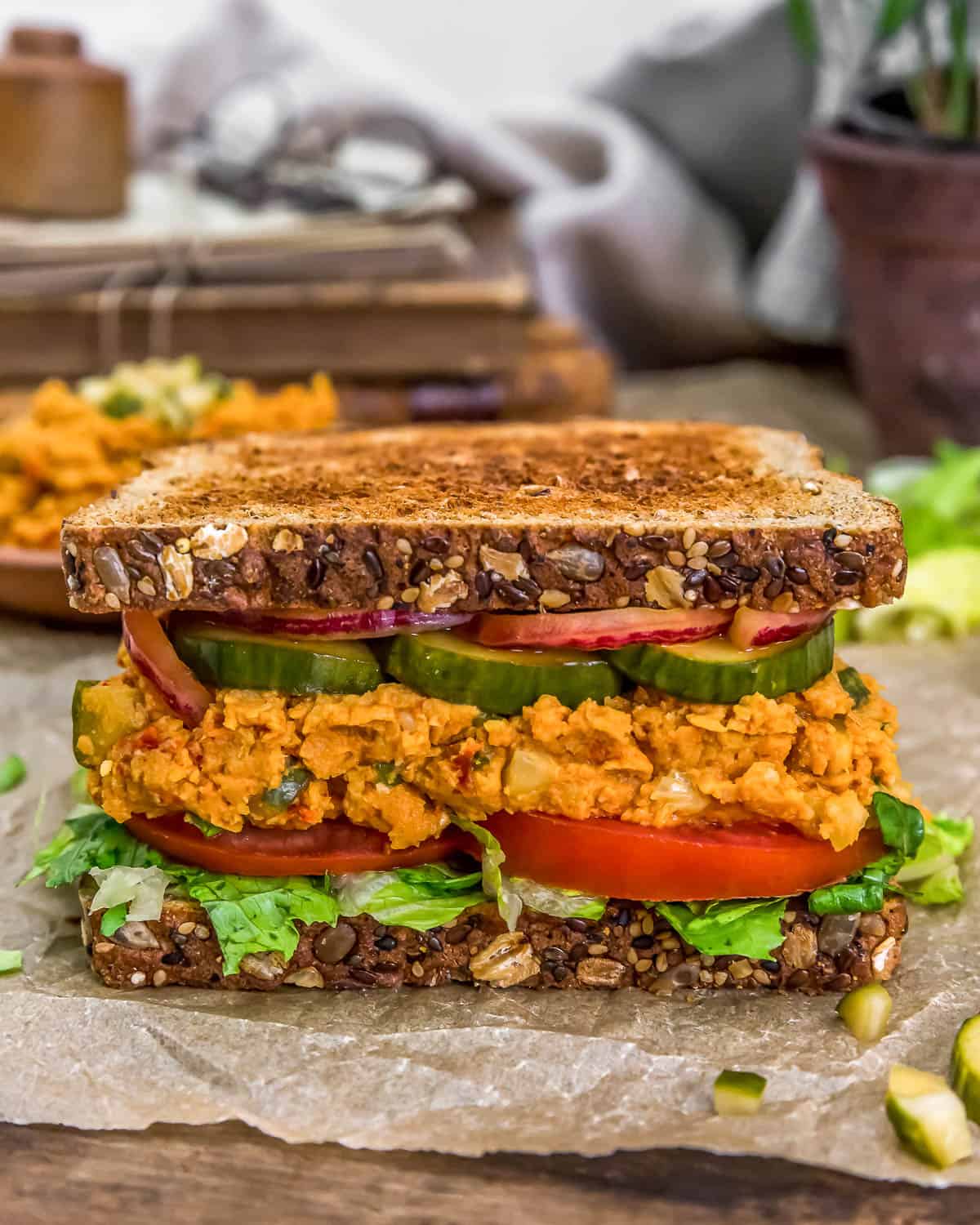 Smoky, salty, and savory, this low-fat, nut-free Vegan "Ham" Salad Sandwich Spread recipe is a fun way to switch up your sandwich game that both tasty and nutritious.  Hearty chickpeas, sundried tomatoes and spices coupled with pickle relish is full of knock your socks off goodness.  This vegan spin on the Mid-West classic ham salad will surely be your new family favorite.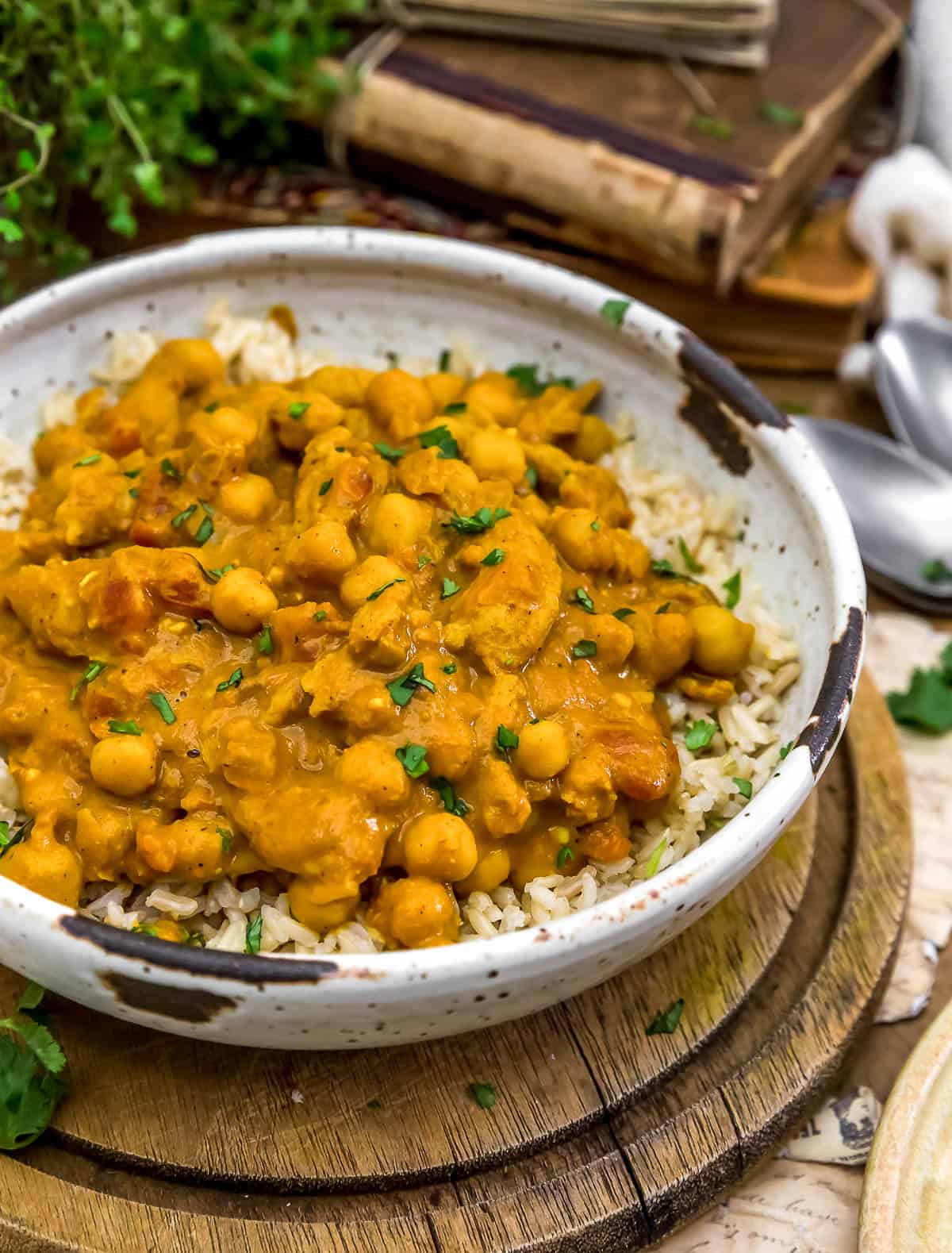 Wholesome, flavorful, and oh-so-satisfying, this weeknight-friendly Easy Vegan Indian "Butter" Chickpeas is a fun vegan nod to the traditional Indian Butter Chicken.  Aromatic spices star in an incredibly rich and creamy sauce that ladles perfectly over your favorite rice.  You won't believe how simple and delicious it is to make.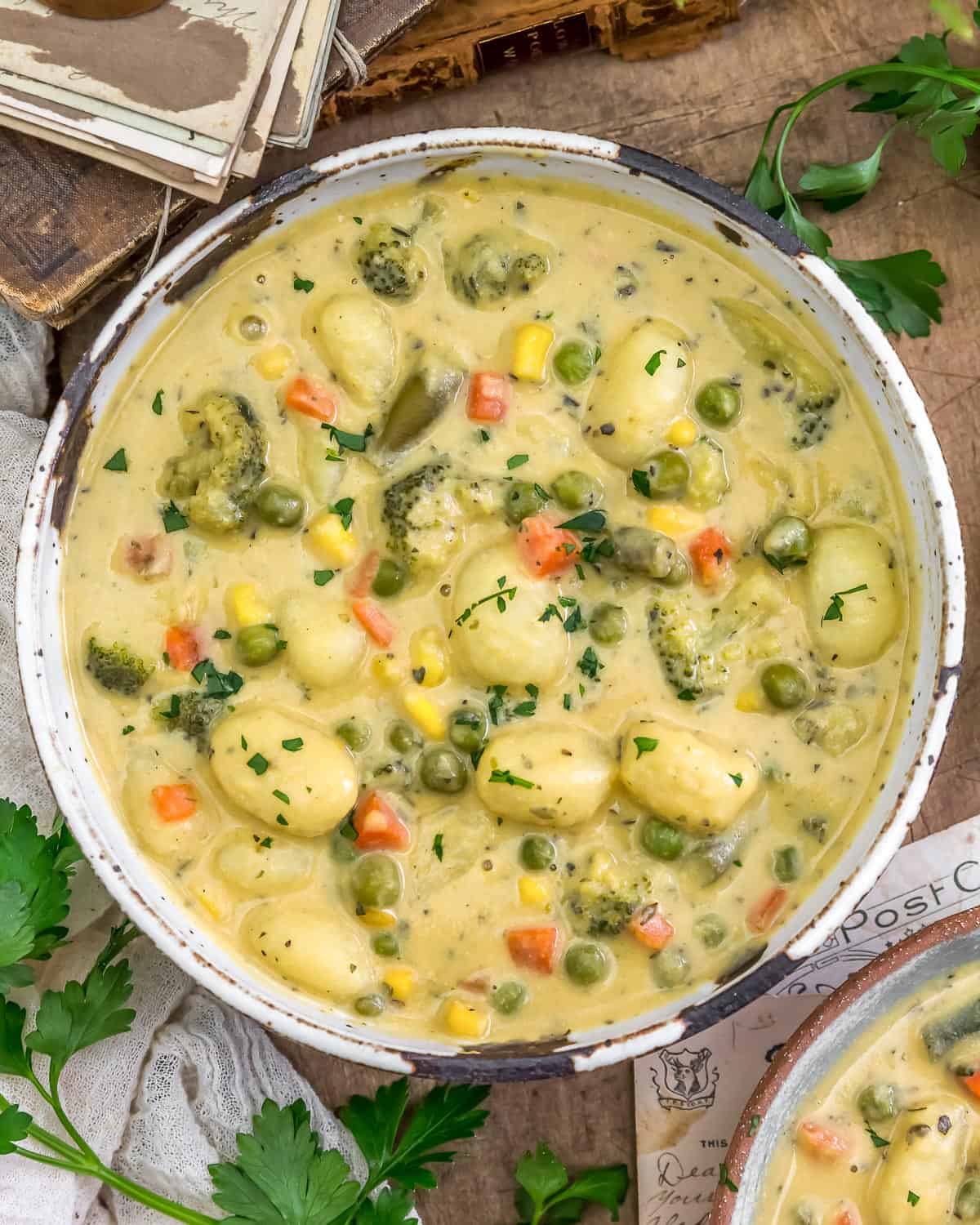 Rich, velvety, and irresistible, this oil-free Vegan Creamy Italian Gnocchi Soup recipe is brimming with healthy veggies, tender gnocchi, and luxurious broth! Blended cashews and nutritional yeast create the perfect decadent cheese base that is sure to please. Put this deliciousness on your must-try list of recipes, the whole family will thank you for it!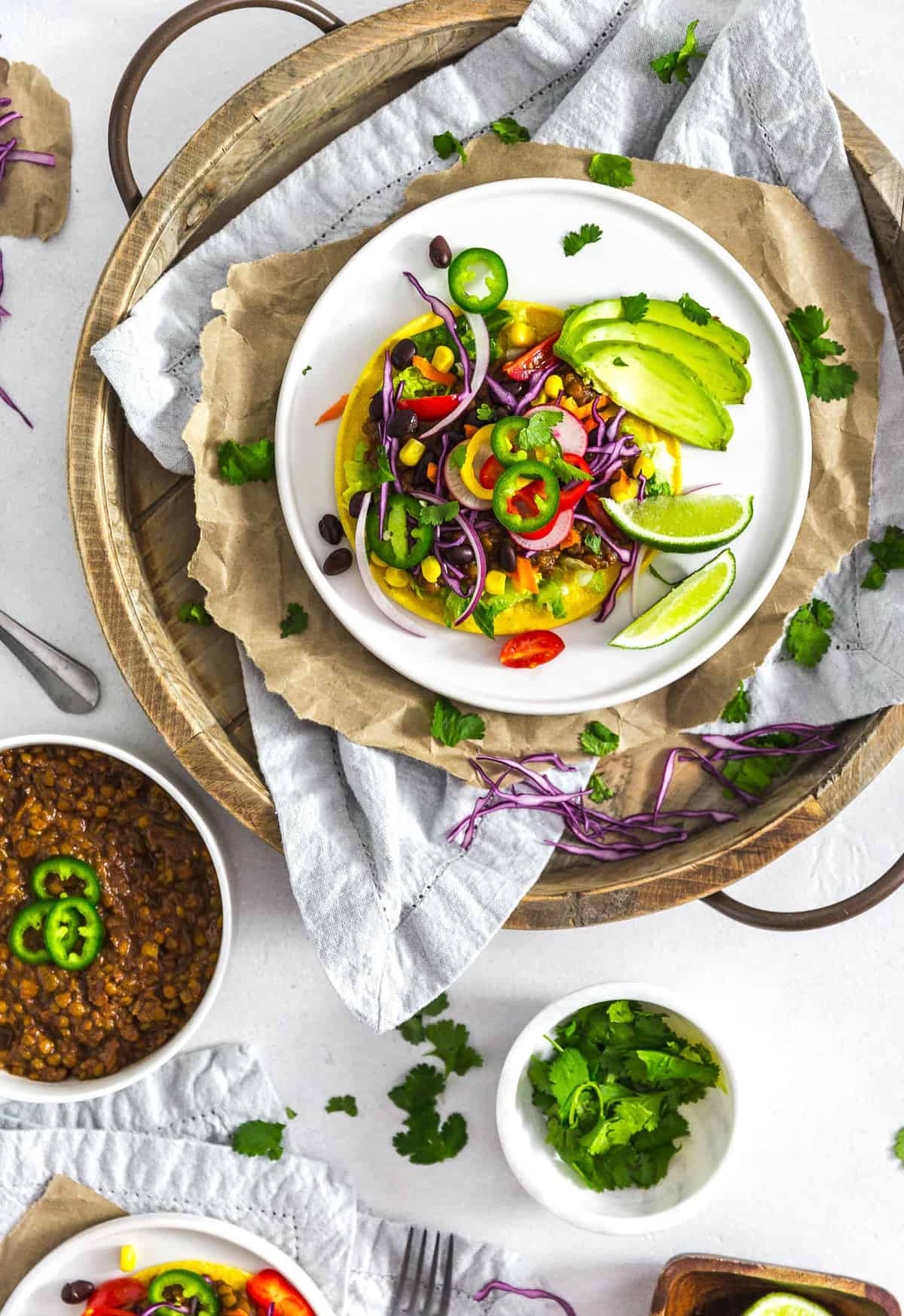 Incredibly flavorful and delicious, these lentil tacos couldn't be any easier.  Put all the ingredients into an Instant Pot set for 14 minutes, and you are ready for perfectly yummy taco-seasoned lentils that can be served in a variety of different dishes, keeping dinner preparation to under 20 minutes.  Perfectly seasoned just right, these taco lentils are great for Taco Tuesdays, taco salads, nachos, burritos, enchiladas, quesadillas, baked potato toppers, and Taco Joes.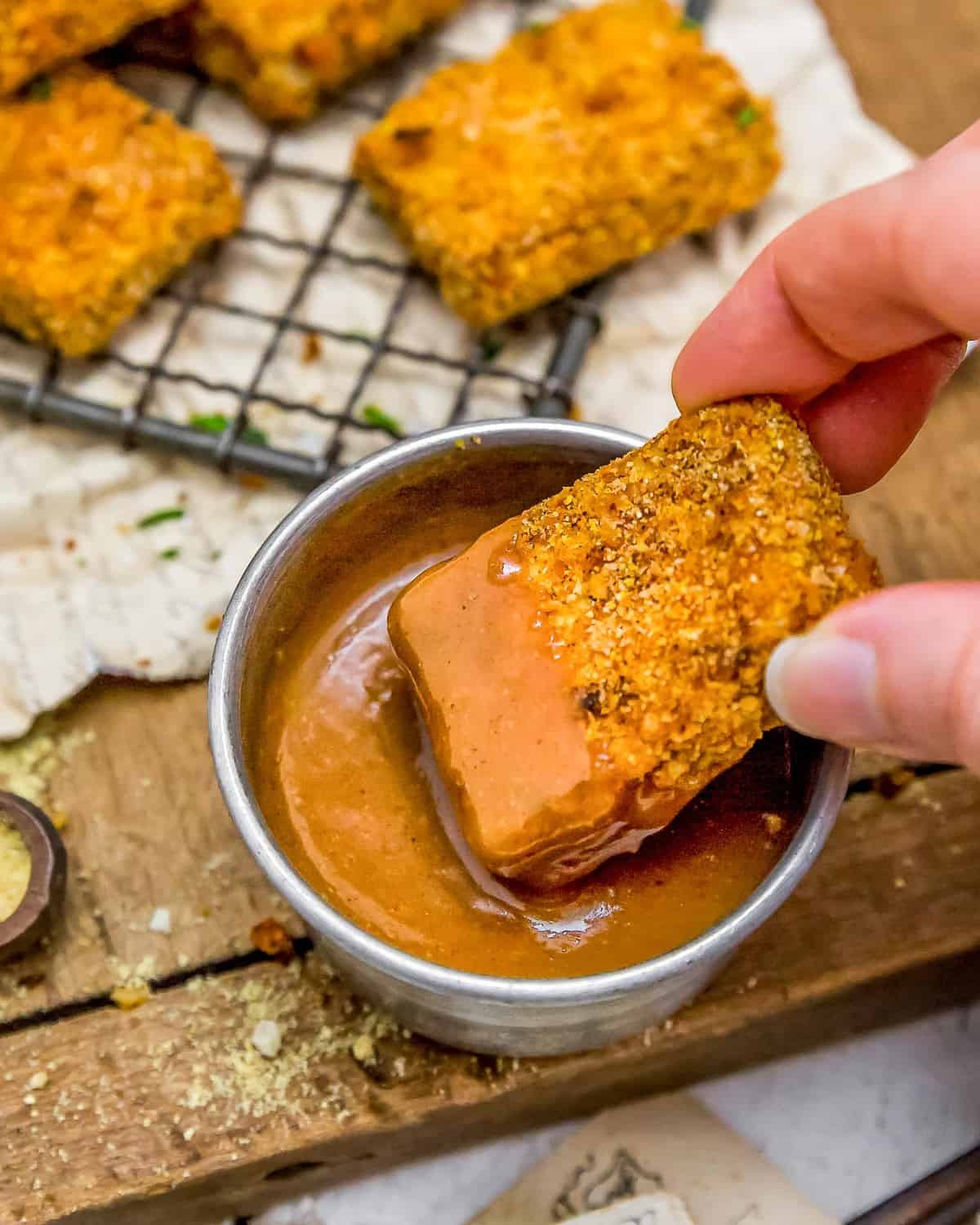 When Crispy Baked Tofu Nuggets are life!  Seriously, these tasty little nuggets of joy will totally put a huge smile on your face with the first bite! Pair this deliciousness with our Mustard Maple Dipping Sauce or your favorite barbecue sauce and you have a match made in heaven! There's a new nugget in town and these tasty lil golden nuggets are oil free, healthier, and better than any drive through meal in a box. Grab a plate and let's dig in – YUM!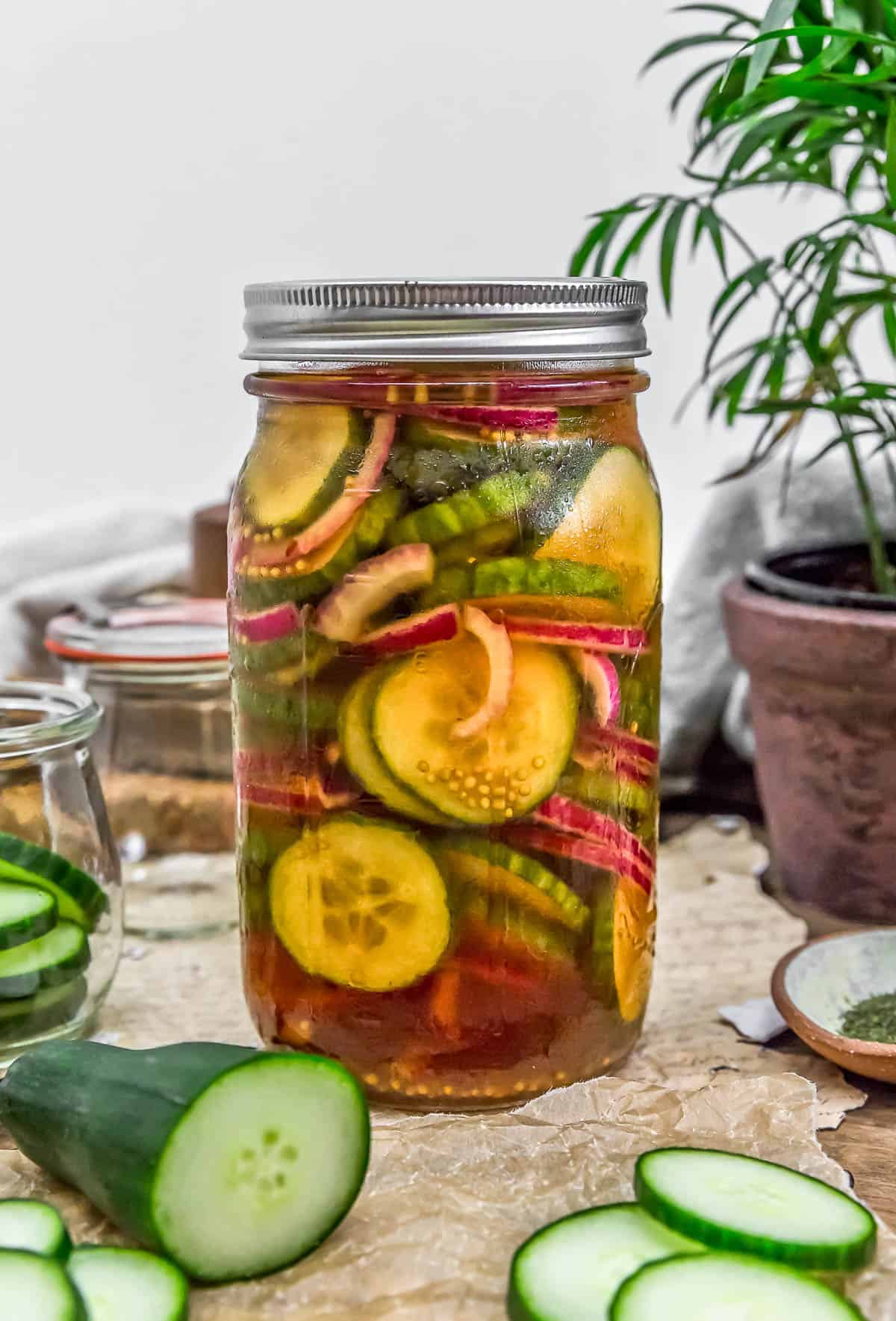 No canning skills needed, no special equipment required, no canning jars – no problem; this recipe is made SUPER simple and with all the flavor.  Sweet, tangy, and bold; this recipe for Healthy Refrigerator Bread and Butter Pickles is so easy that you will find yourself making them all the time!  Just prepare, pop in the fridge, and you are on your way to bread and butter pickle heaven!