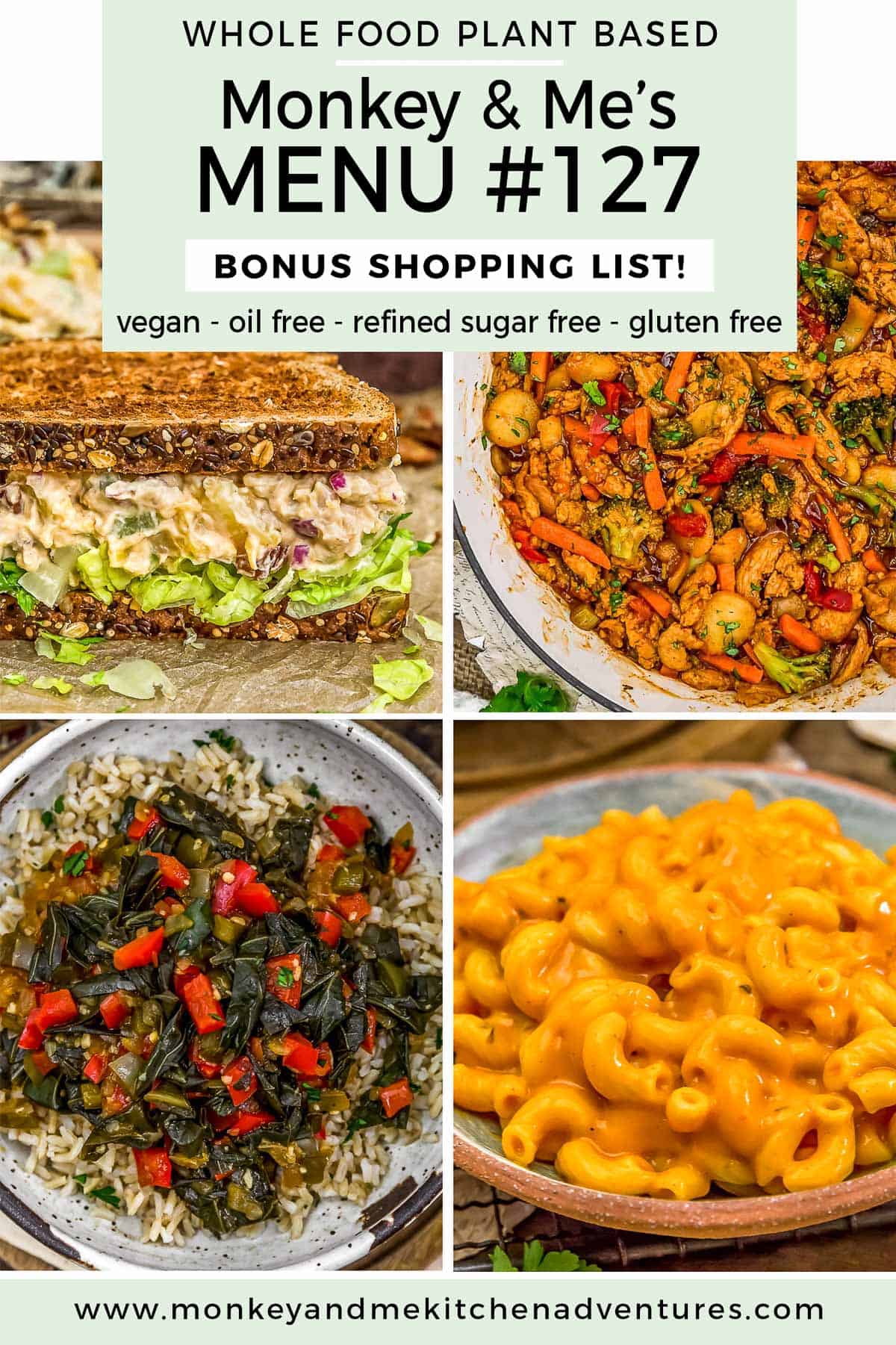 This week's Monkey and Me's Menu features some tasty recipes.  Menu #127 includes a FREE bonus shopping list.  All recipes are Whole Food Plant Based, vegan, plant based, oil free, refined sugar free, no highly processed ingredients, and gluten free.

Downloadable Menu which offers the following:

2 Breakfast ideas
2 Lunch ideas
2 Snack Ideas
5 Dinner Ideas, including a FREE downloaded shopping list (PDF – Below)

A comprehensive (downloadable) shopping list for the 5 Dinners

The shopping list is segmented into the common grocery store sections like "produce, spices, etc." making it easy to pick up these items from your local grocery store.
It also includes product suggestions that are Whole Food Plant Based compliant* for easy reference.  Note: These products are suggestions, please feel free to select your own favorite products.
Includes helpful codes so you can easily subtract items that you choose not to make.

Downloadable Instructions on how the meal plan work.
Note:  The term "Whole Food Plant Based compliant" is from a general standpoint.  There are Whole Food Plant Based diet branches that restrict certain food items.  Our recipes are all Whole Food Plant Based compliant based upon a high-level compliance standpoint. i.e. vegan, plant based, oil free, refined sugar free, minimally processed foods.
Some breakfast, lunch, and snack ideas are simple concepts that require no recipe.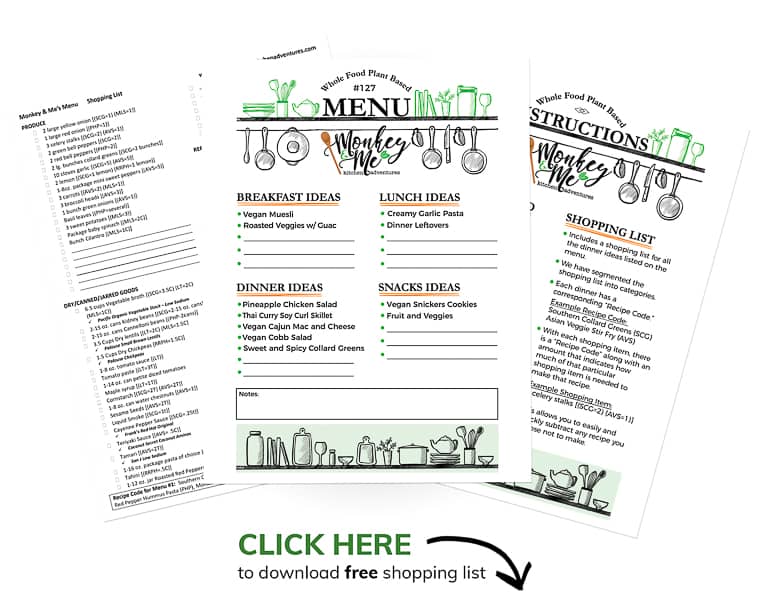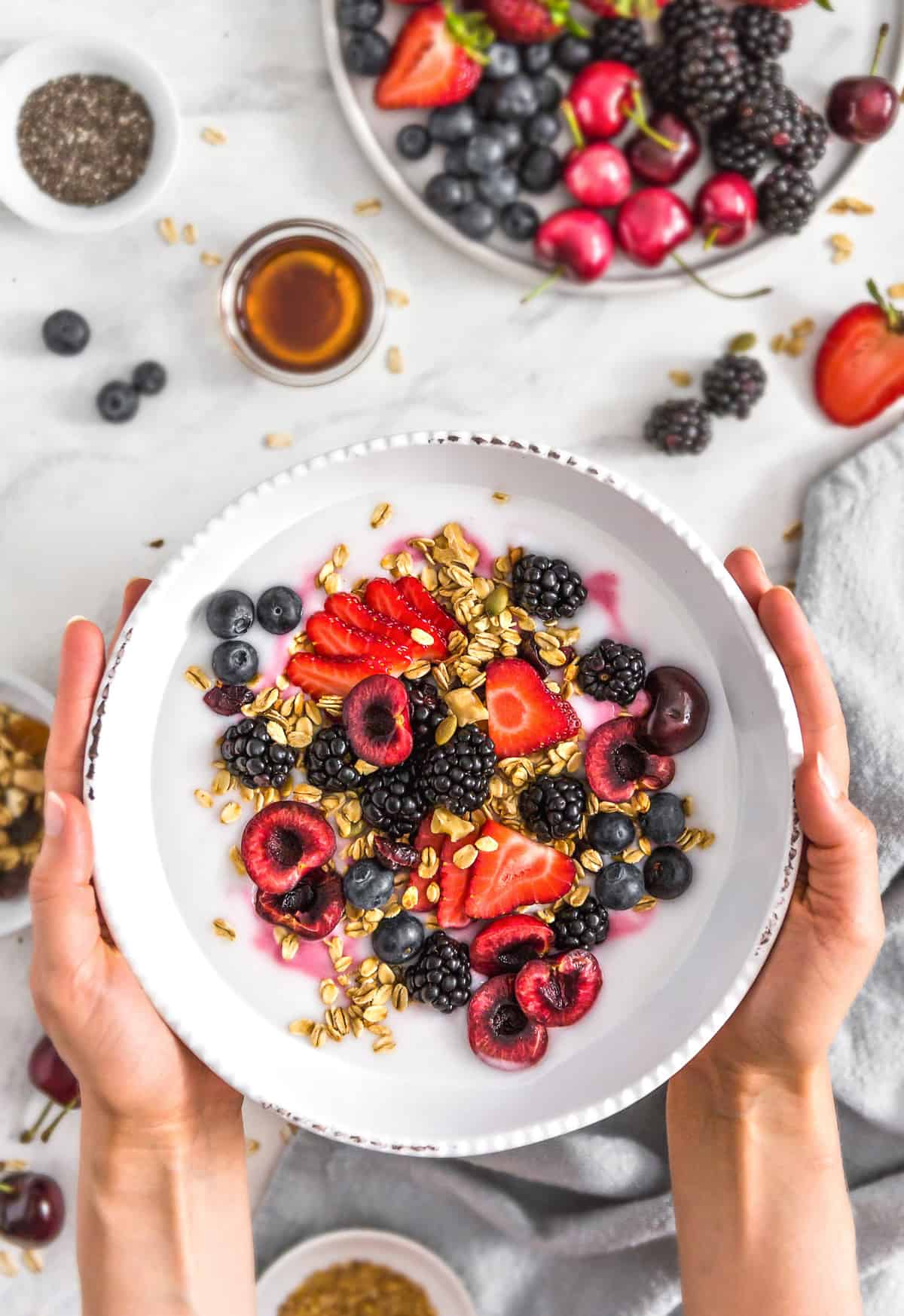 Easy, fast, and most importantly delicious, this vegan muesli will be changing your morning routine for the better! Wholesome, lightly sweetened rolled oats combined with nuts and seeds makes for a tasty healthy breakfast option. The crunchy and chewy oat texture works beautifully as a cereal with plant milk or mixed with your favorite plant yogurt. Add some of your favorite fruits, and you have a delicious dish that will keep you full and satisfied!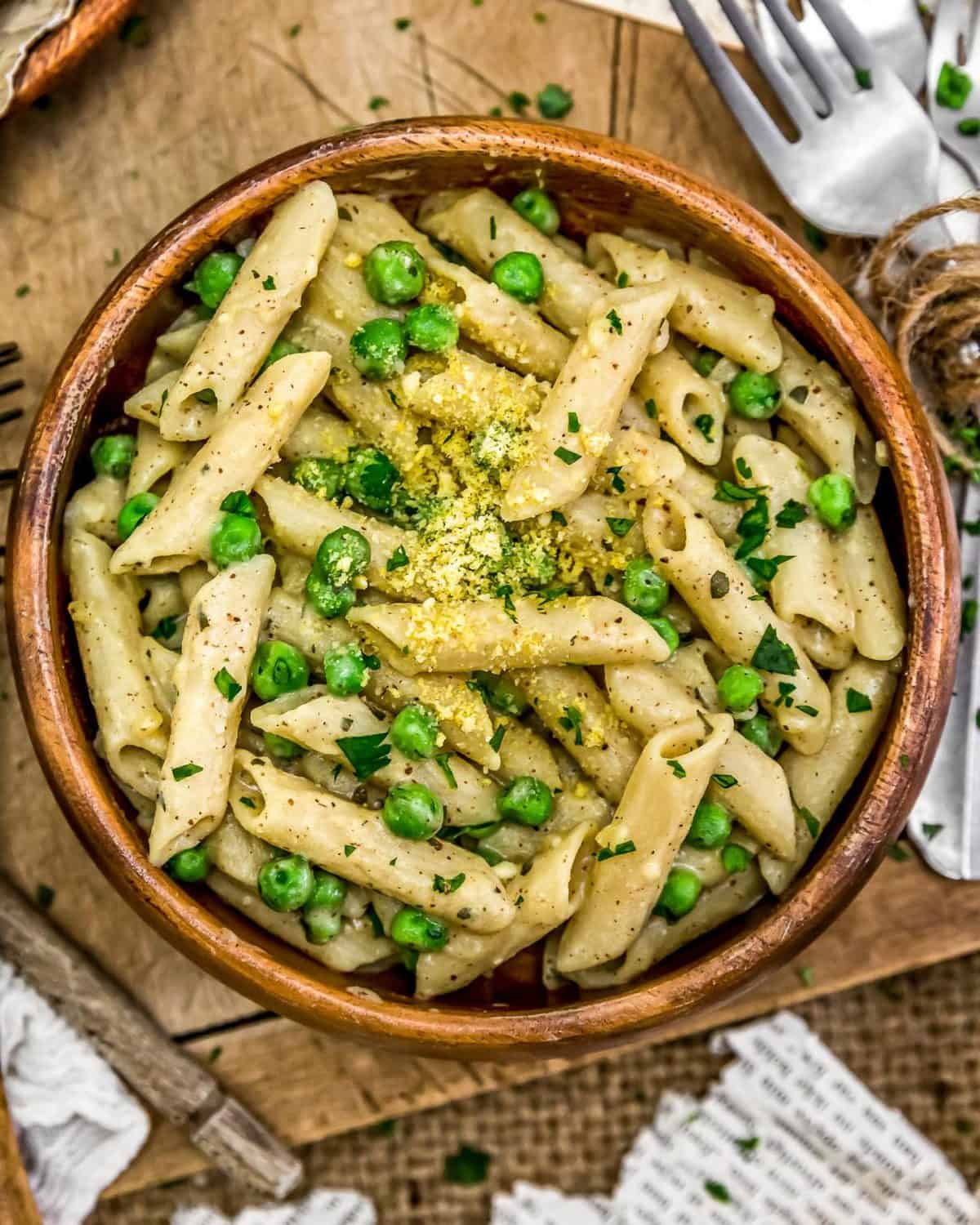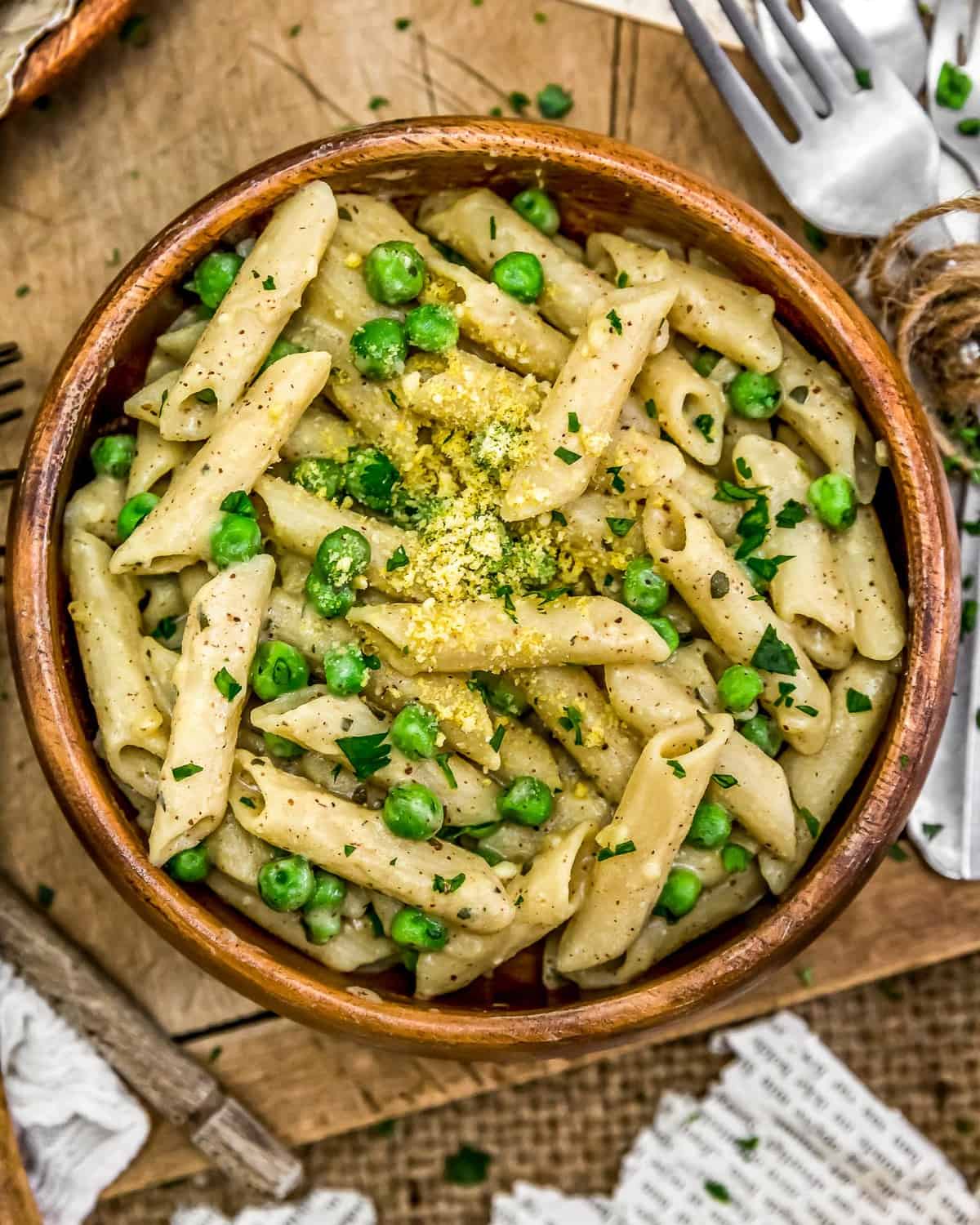 There's just something magical about creamy comforting pasta, and we got the perfect dish to curb those cravings. Our wholesome, flavorful, and super easy Creamy Garlic Pasta is brimming with bold garlic flavor and velvety, saucey goodness.  This vegan Italian classic is healthy and can be whipped up in just about 20 minutes. A perfect dish for busy days when you need dinner on the table fast.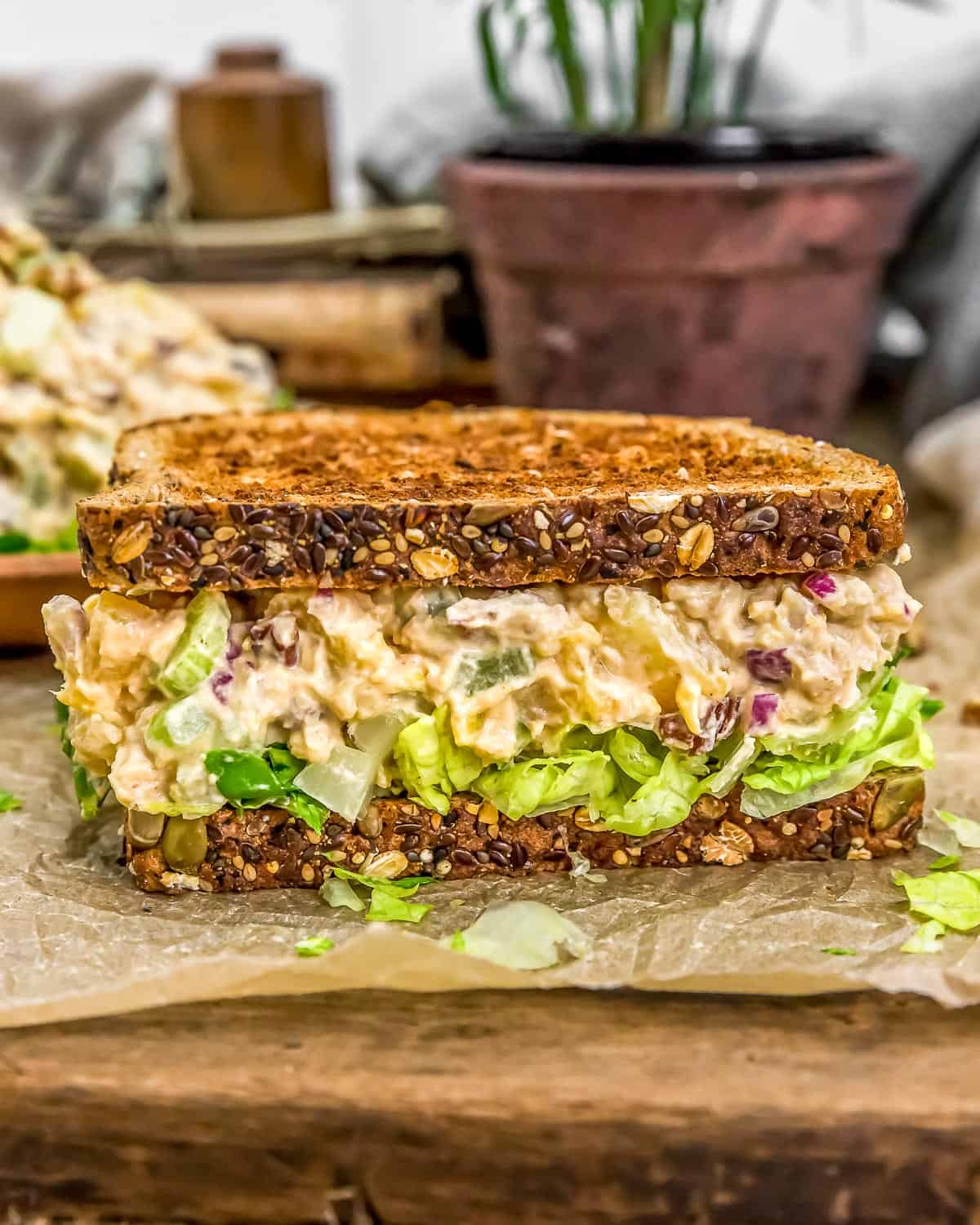 Creamy, flavorful, and hearty, this wholesome, oil-free Vegan Pineapple Chickpea Salad recipe is a vegan spin on the popular Pineapple Chicken Salad. Sweet pineapple, smashed chickpeas, crunchy veggies, and toasty pecans all coated in an irresistible sweet and tangy sauce for the perfect cold salad on a hot summer day. Great for lunches, picnics, and potlucks too!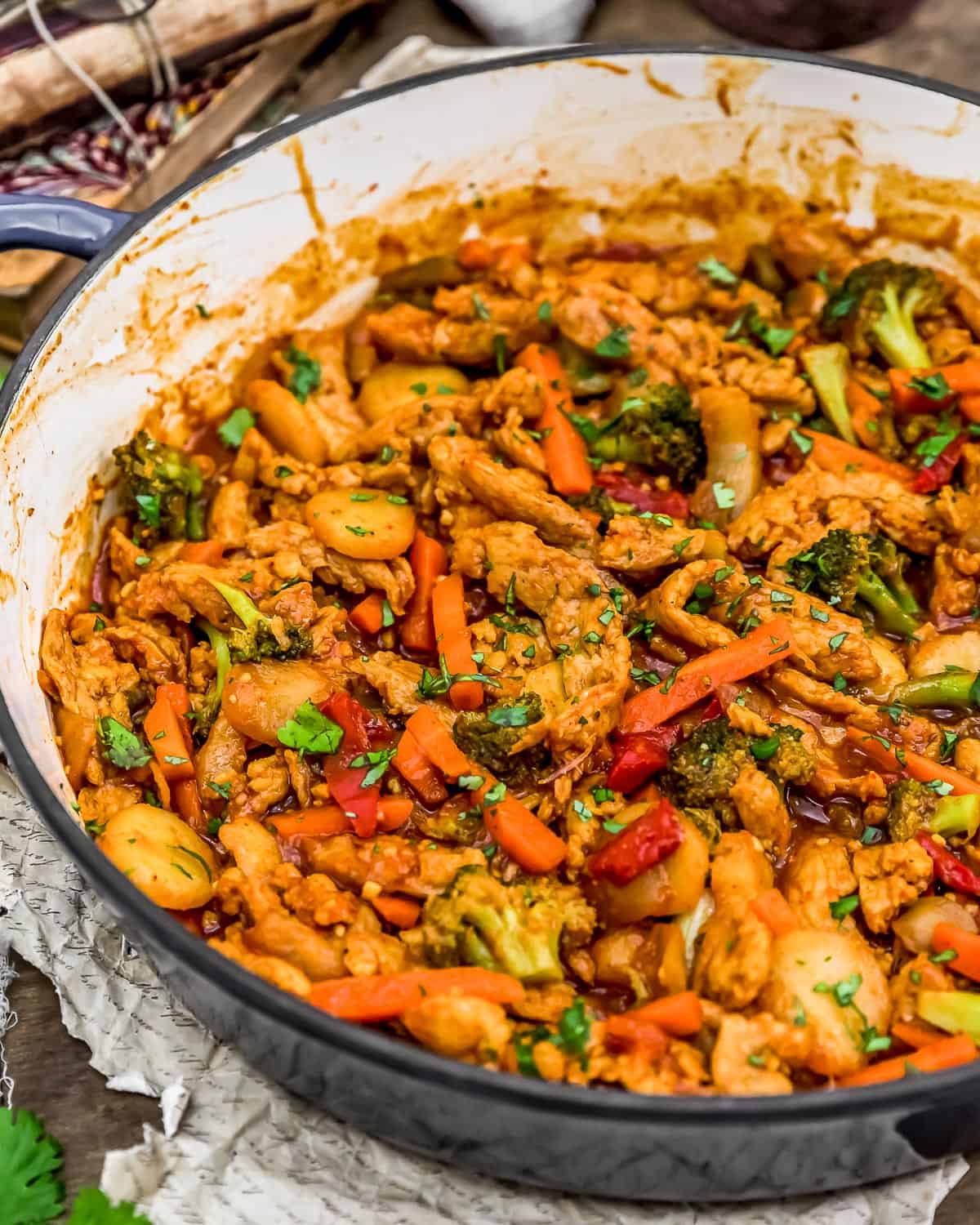 Bold, savory, and vibrant, this healthy, oil-free Thai Curry Soy Curl Skillet recipe is so easy to make and brimming with delicious flavor!  It's perfect for switching up your favorite or must use vegetables and the soy curls makes it hearty and filling. Thai Curry fanatics rejoice, this dish is just for you.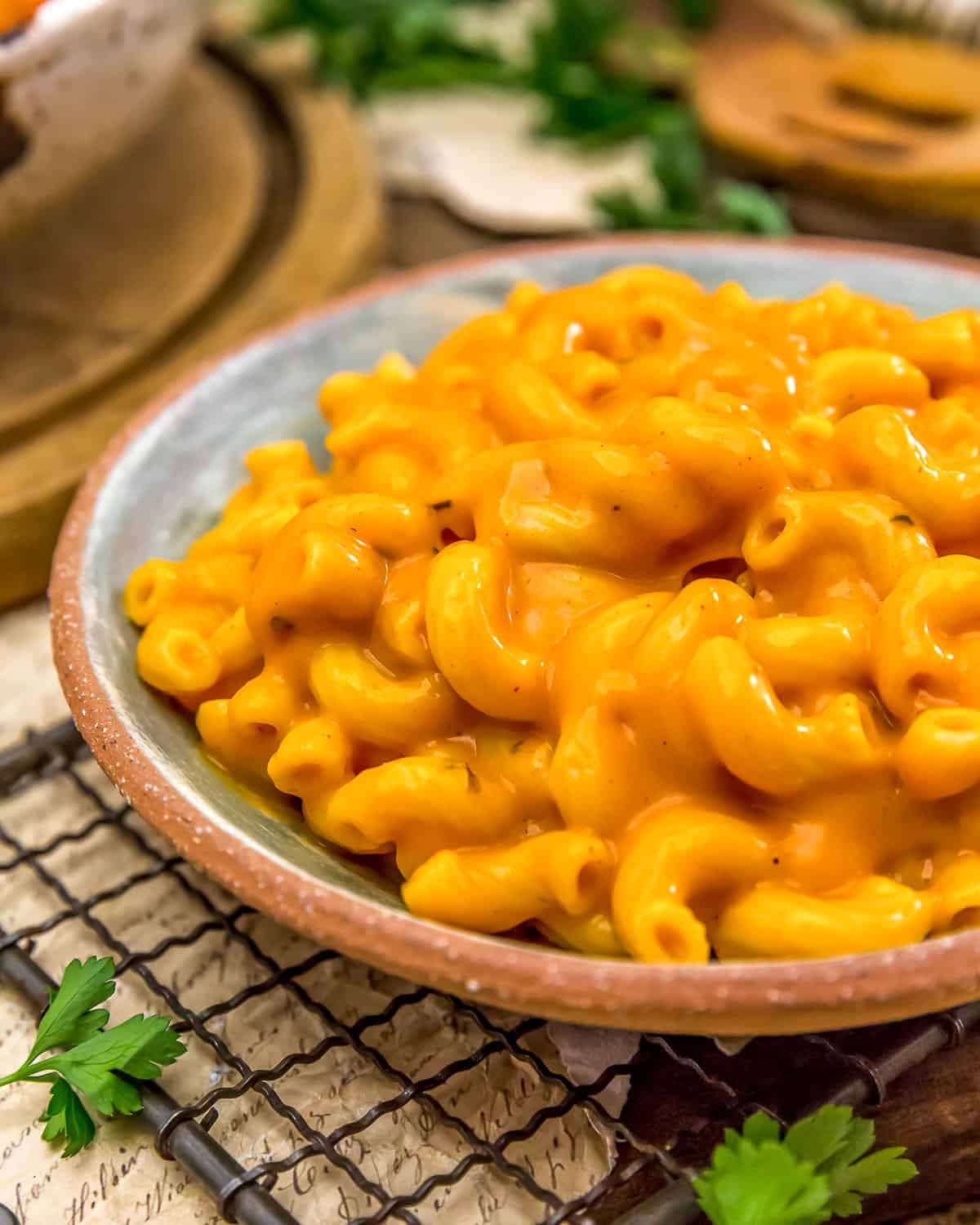 Creamy, saucy, and incredibly delicious, this oil-free Vegan Cajun Mac and Cheese is packed with wholesome veggies, aromatic spices, and an optional kick of heat. This vegan spin on the classic dish will surely be your new favorite mac and cheese.  It's hard to beat the warm comfort food that macaroni and cheese brings.  The whole family will be coming back for seconds!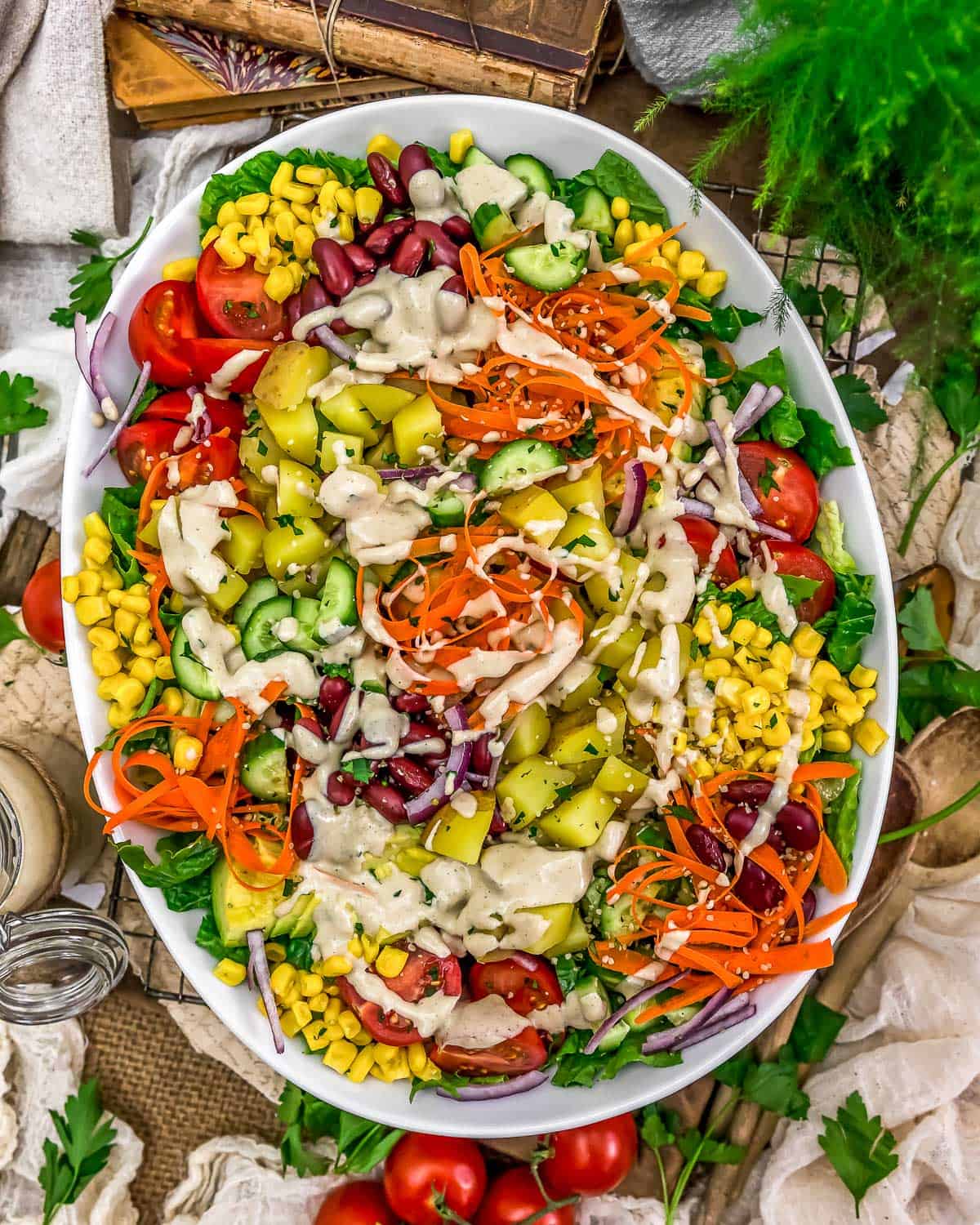 This healthy, oil-free Vegan Cobb Salad is a bursting with vibrant veggie rainbow goodness and drizzled with a irresistible creamy dressing. Tender boiled potatoes with a sprinkle of black salt makes for a delicious egg substitute. This big salad makes for a fresh and wholesome meal for lunch or dinner. The dressing alone will make your taste buds come alive with the first bite. You'll be wondering where the salad has been all your life!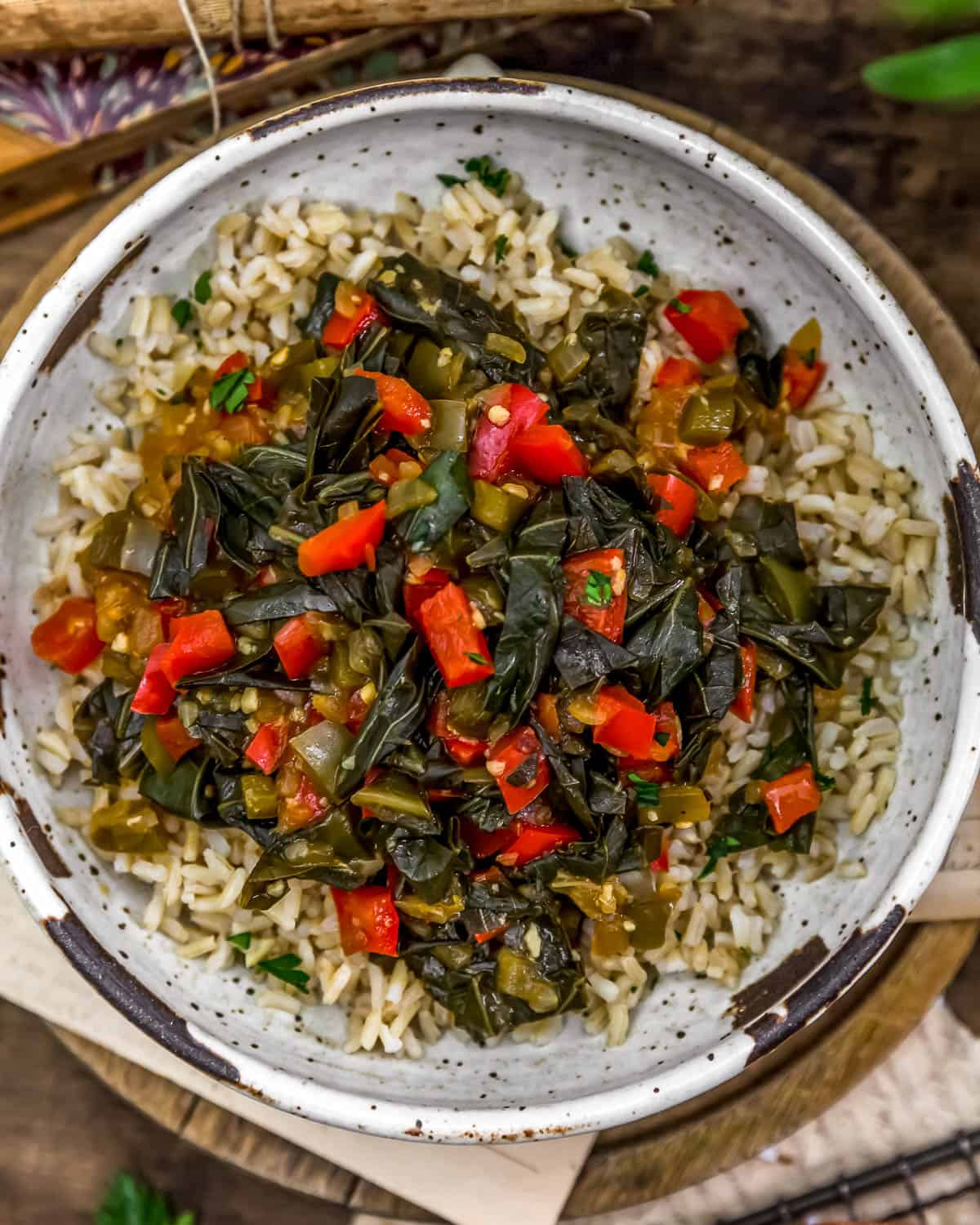 Bold, healthy, and oh-so-satisfying, this Sweet and Spicy Collard Greens recipe is loaded with flavor and perfect for dinner with hearty brown rice or filling potatoes.  These collards have a hint sweetness with a tiny bit of spiciness and are 100% totally irresistible.  Savory collard greens with jalapeno, red and green bell peppers, garlic, and onions makes for a perfectly tasty summer dish.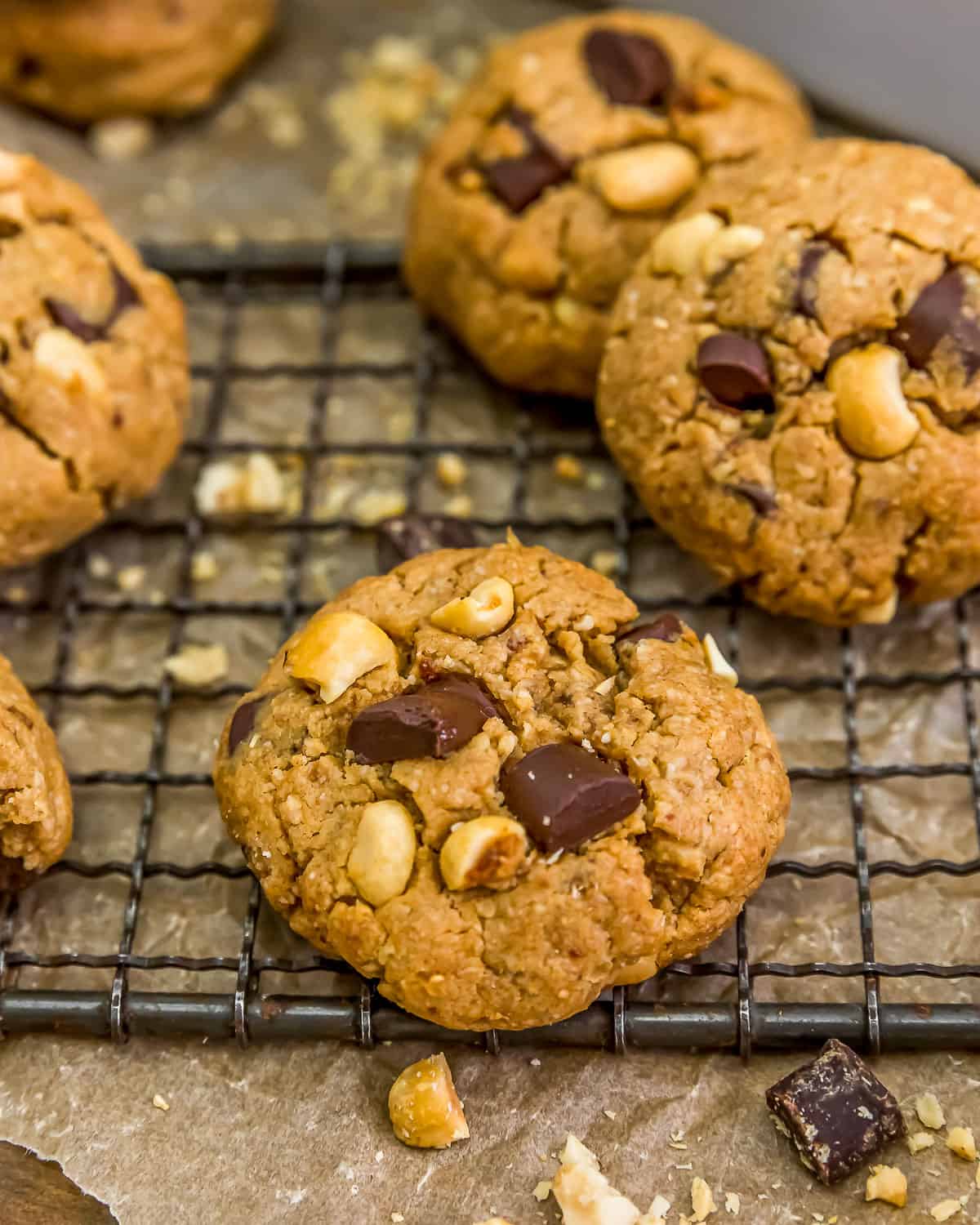 Tender, crunchy, and studded with chocolatey goodness, these wholesome, oil-free Vegan Snickers Cookies are a healthy treat that the entire family will enjoy.  Made with oats, almond flour, peanut butter, dates, chocolate chips, and peanuts, these simple and easy cookies are crazy delicious.