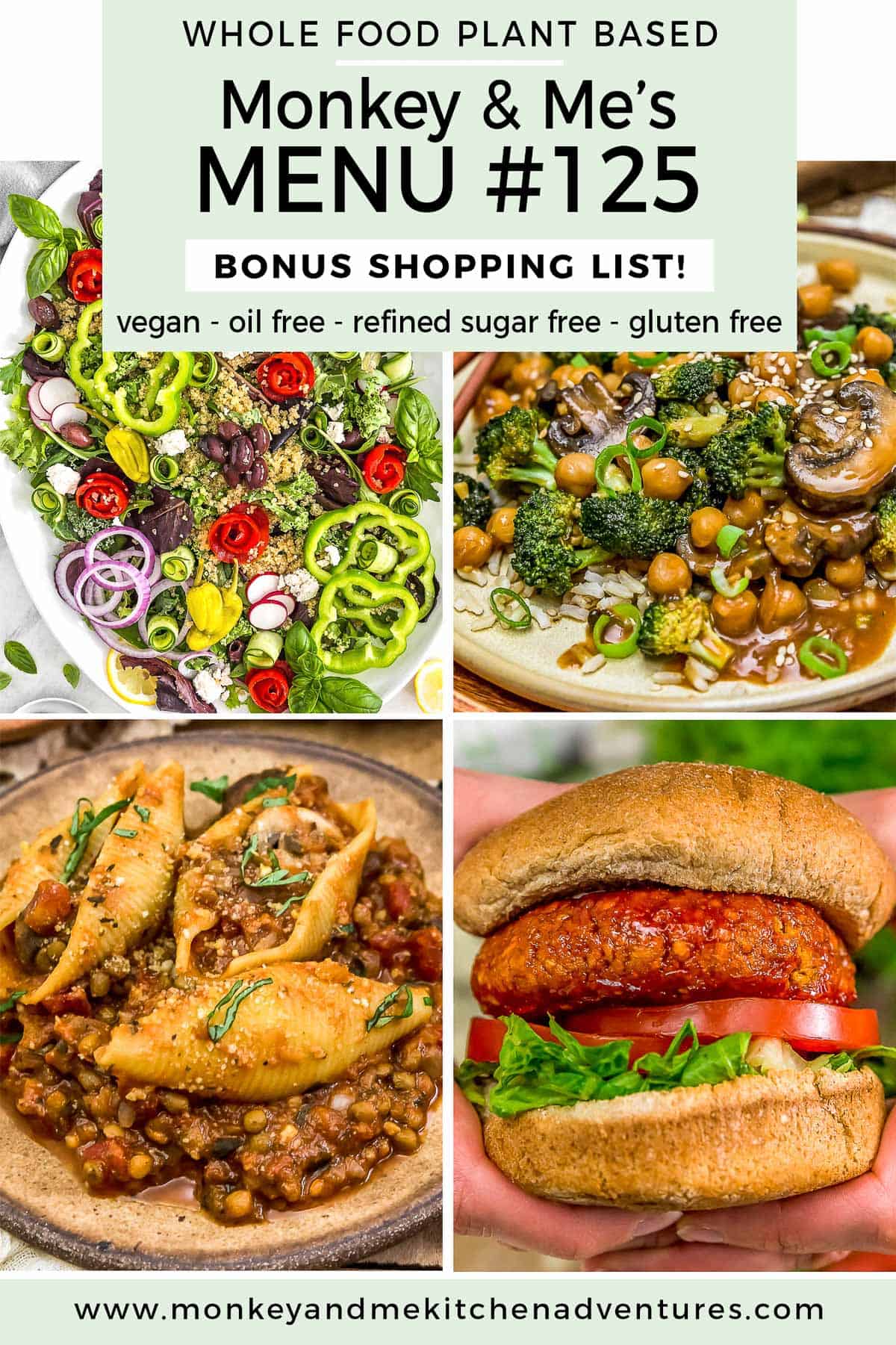 This week's Monkey and Me's Menu features some tasty recipes.  Menu #125 includes a FREE bonus shopping list.  All recipes are Whole Food Plant Based, vegan, plant based, oil free, refined sugar free, no highly processed ingredients, and gluten free.

Downloadable Menu which offers the following:

2 Breakfast ideas
2 Lunch ideas
2 Snack Ideas
5 Dinner Ideas, including a FREE downloaded shopping list (PDF – Below)

A comprehensive (downloadable) shopping list for the 5 Dinners

The shopping list is segmented into the common grocery store sections like "produce, spices, etc." making it easy to pick up these items from your local grocery store.
It also includes product suggestions that are Whole Food Plant Based compliant* for easy reference.  Note: These products are suggestions, please feel free to select your own favorite products.
Includes helpful codes so you can easily subtract items that you choose not to make.

Downloadable Instructions on how the meal plan work.
Note:  The term "Whole Food Plant Based compliant" is from a general standpoint.  There are Whole Food Plant Based diet branches that restrict certain food items.  Our recipes are all Whole Food Plant Based compliant based upon a high-level compliance standpoint. i.e. vegan, plant based, oil free, refined sugar free, minimally processed foods.
Some breakfast, lunch, and snack ideas are simple concepts that require no recipe.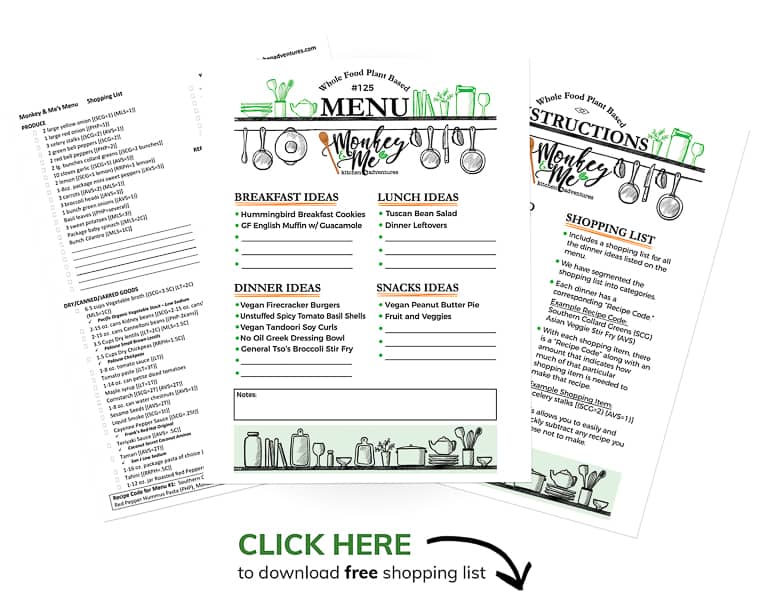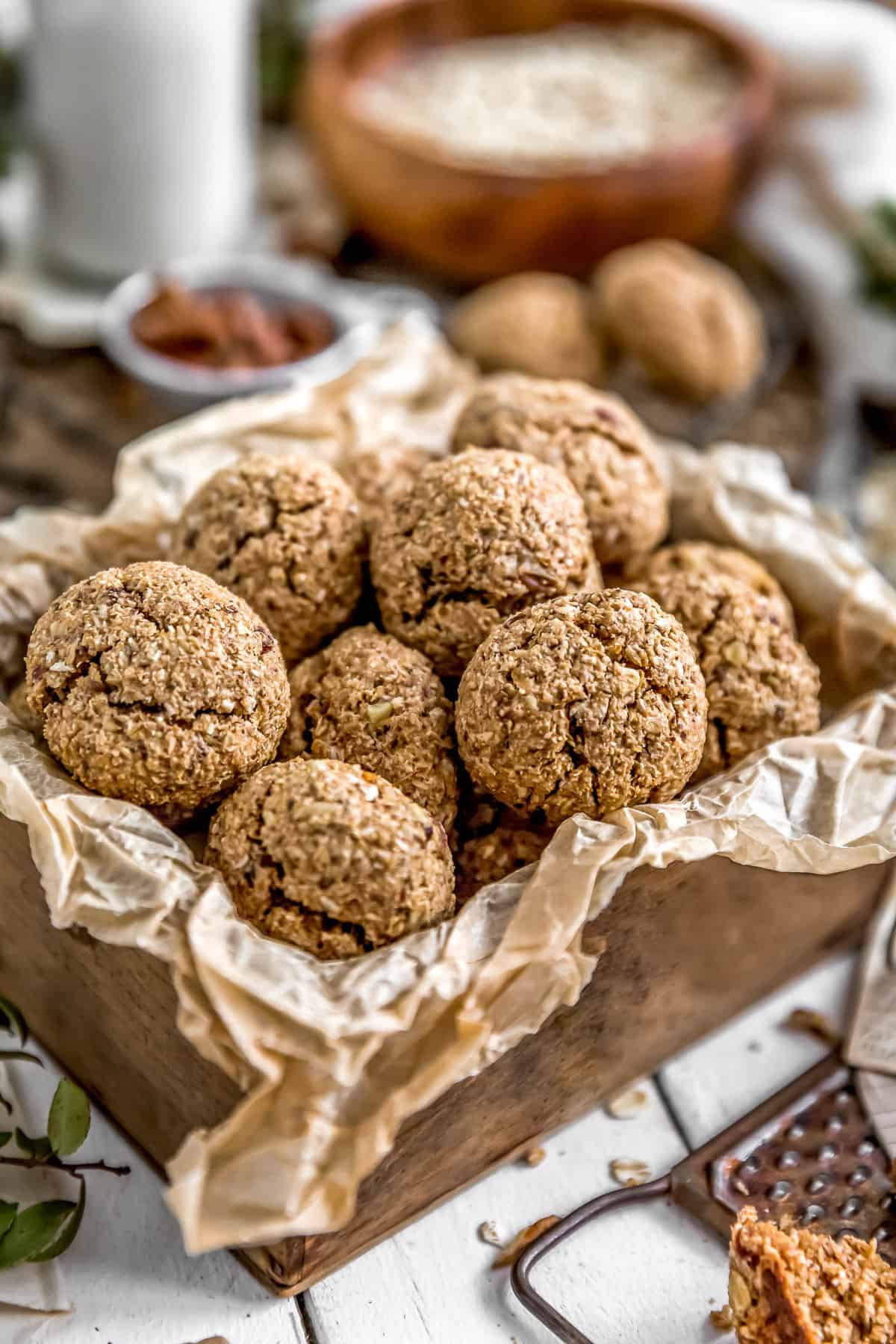 When cookies are for breakfast, you just know it's going to be a good day! We are coming in hot with these wholesome and delicious Vegan Hummingbird Breakfast Cookies that are a healthy twist on the southern classic hummingbird cake.  Sweet dates, juicy pineapple, rich coconut, hearty oats, and tasty pecans make for an amazing breakfast cookie that will delight kids and adults alike. These comforting cookies are not only for breakfast, they make fantastic snacks and treats for dessert – YUM!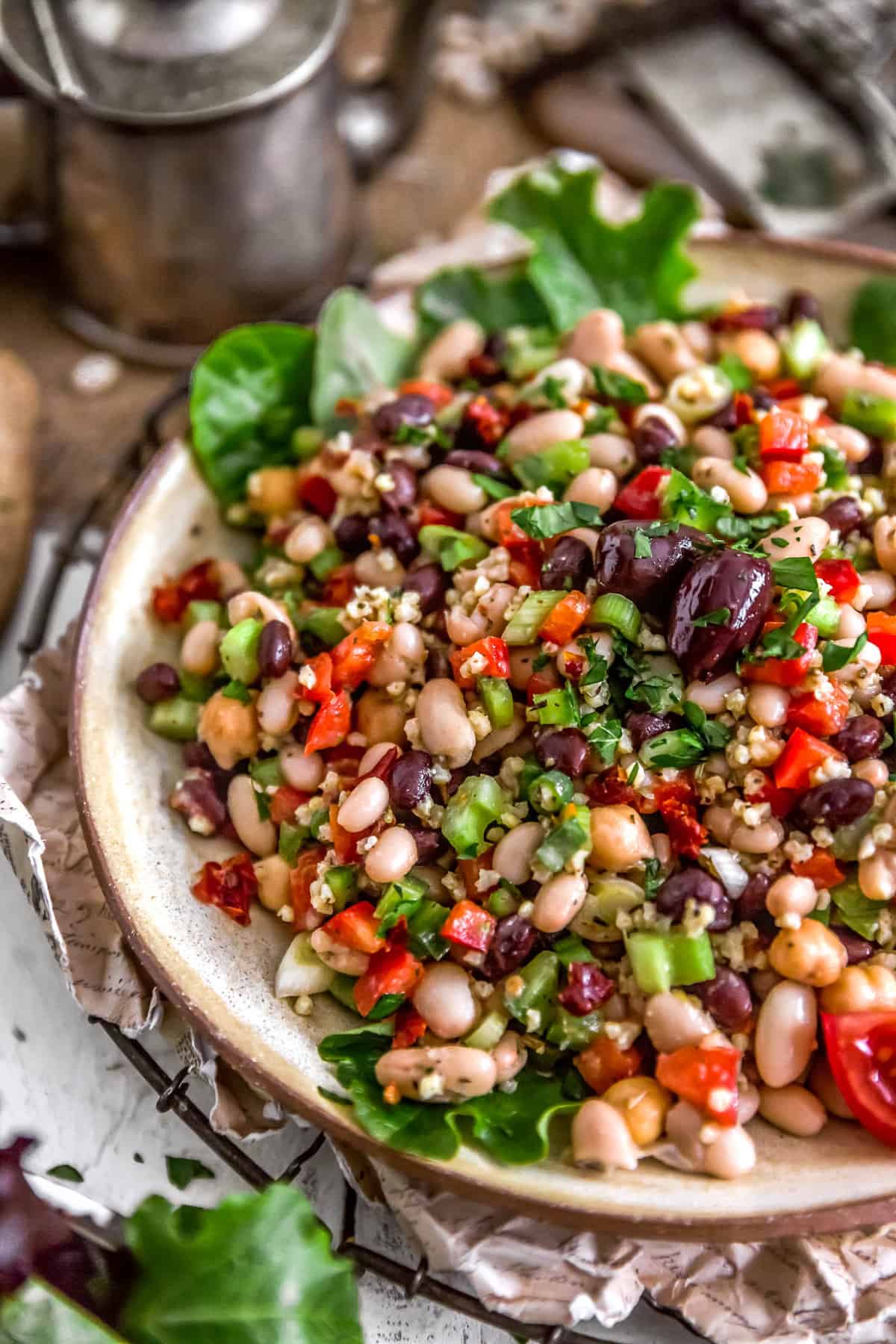 We're taking lunches and salads to the next level with this tasty dish! Healthy and utterly delicious, this easy to make Tuscan Bean Salad is filled with delicious ingredients, aromatic spices and herbs, and sure to make your belly happy.  Perfectly fluffy millet, hearty chickpeas, navy beans, black beans, cannellini beans, zesty scallions, flavorful sundried tomatoes, sweet red and green bell peppers covered with a rich and delicious Tuscan dressing makes for a fantastic, filling salad. An excellent lunch dish, add some tasty taters or roasty veggies for a lip-smacking dinner!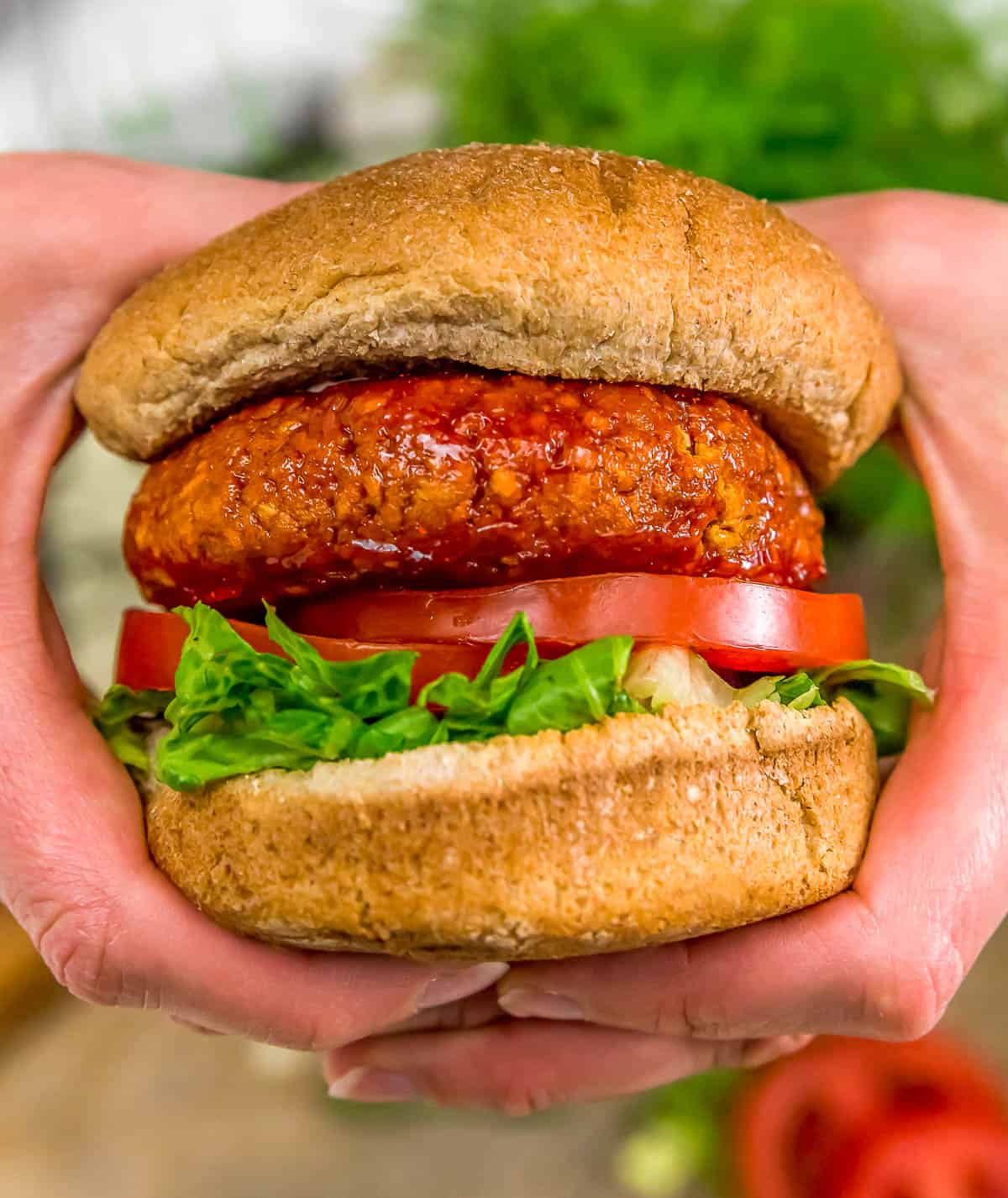 Ignite a burst of flavor with this deliciously spicy and easy Vegan Firecracker Burgers recipe!  These tasty veggie burgers are sure to delight with the first bite!  A bold hot sauce glaze gives this burger its signature name.  A tender, but not mushy interior with a caramelized exterior makes this burger special.  Top it with some vegan mayo (or vegan blue cheese/ranch dressing), lettuce, and tomato and you are sure to get rave reviews.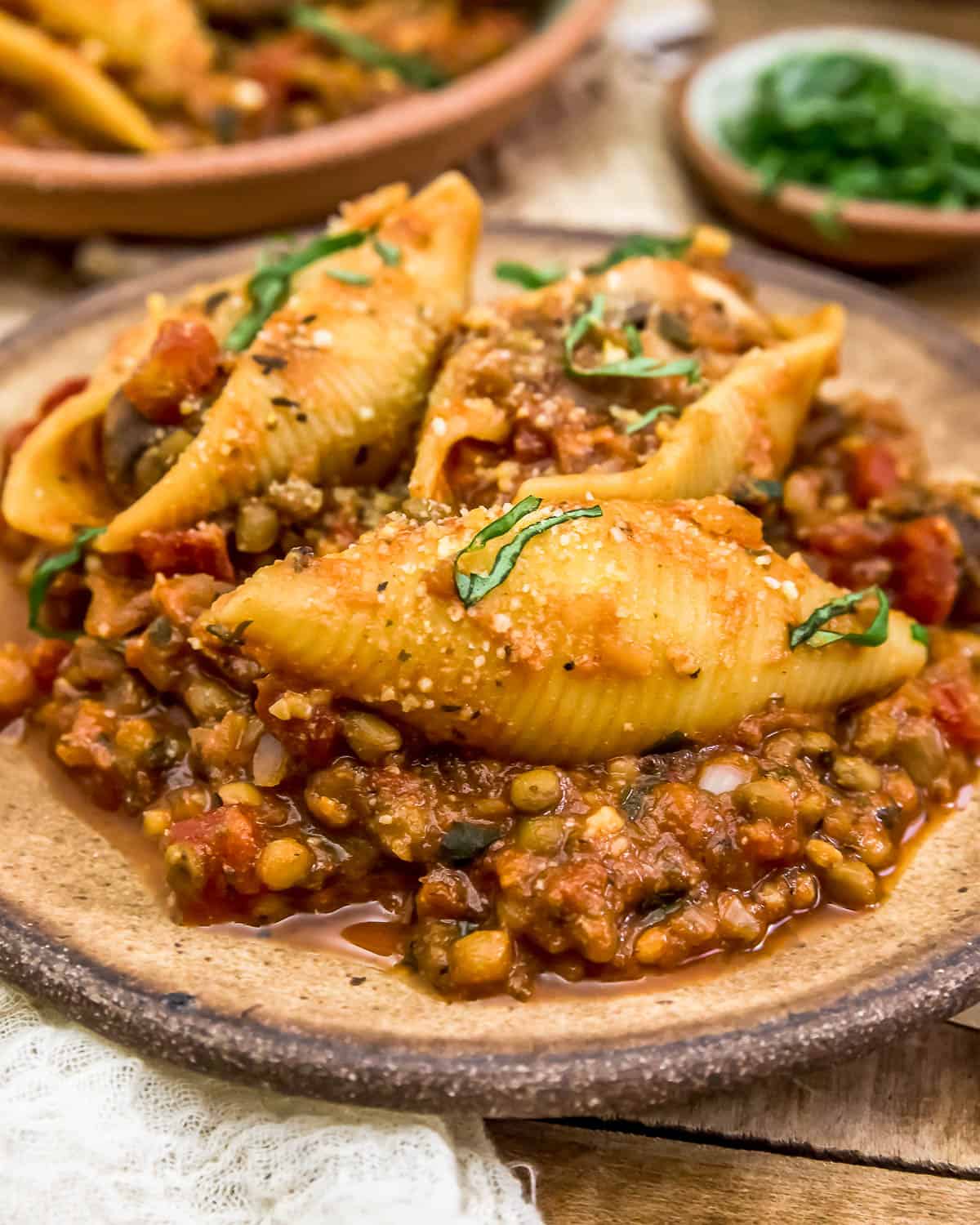 Summery, comforting basil pasta fun is all we can think about right now. You won't want to miss this delicious dish! Healthy, rich, and herbaceous, this oil-free Unstuffed Spicy Tomato Basil Shells dish is total pasta heaven.  Unstuffed jumbo pasta shells, spicy tomatoey goodness, meaty mushrooms, nutty lentils, and fresh basil shine in this wholesome dish. Little kids and big kids alike love scooping up those jumbo shells in each delectable bite!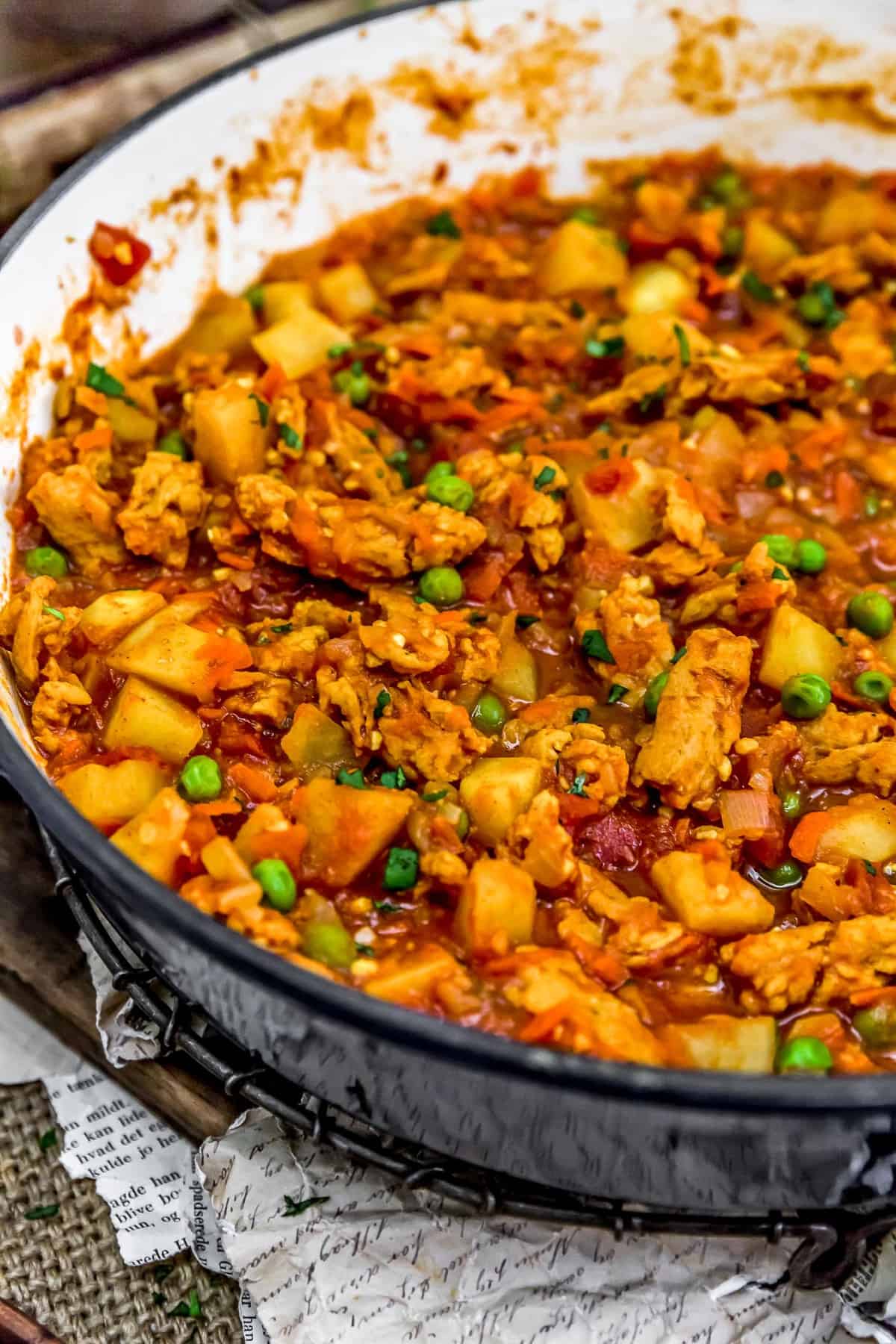 We don't want to remember a time before soy curls existed in our lives; they make everything better. And soy curls are shining bright in this comforting dish. Wholesome, vibrant, and bursting with flavor, this Vegan Tandoori Soy Curls dish is bold and ultra-satisfying. Aromatic spices, garlic, ginger, onions, carrots, potatoes, soy curls, peas, and tomatoes are stewed to perfection in this fun vegan twist on Tandoori goodness, making a tasty get-in-my-belly dinner that the whole family is sure to love.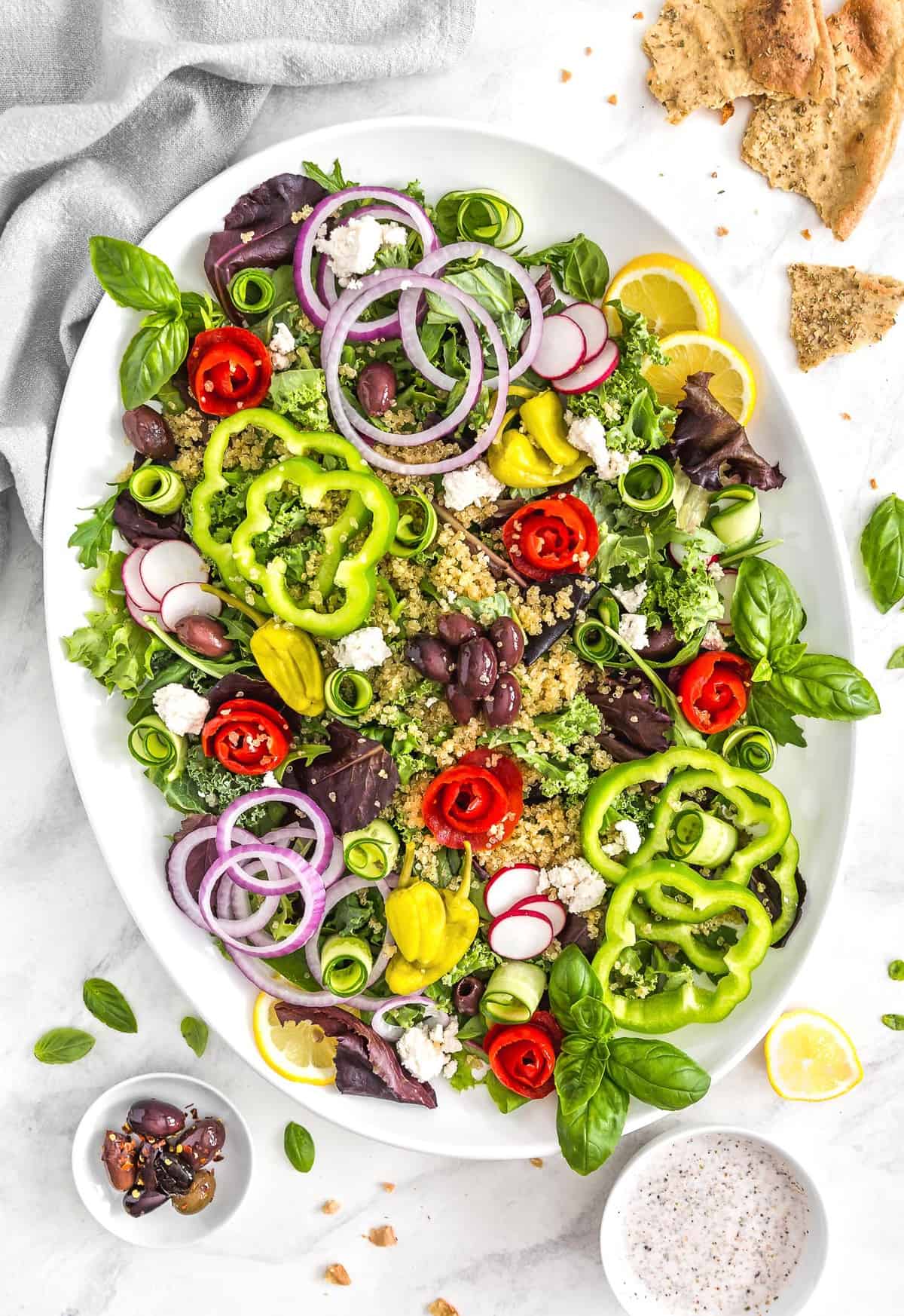 Tangy, herby No Oil Greek Dressing shines like the beautiful beacon of flavor-town! Full of vibrant, crisp veggies, this refreshing No Oil Greek Salad is sure to be a new family favorite!  Authentic and delicious, this salad features all your Greek veggie favorites, plus some yummy wholesome extras! Perfect for dinner or a great side salad for an outta this world nutritious meal.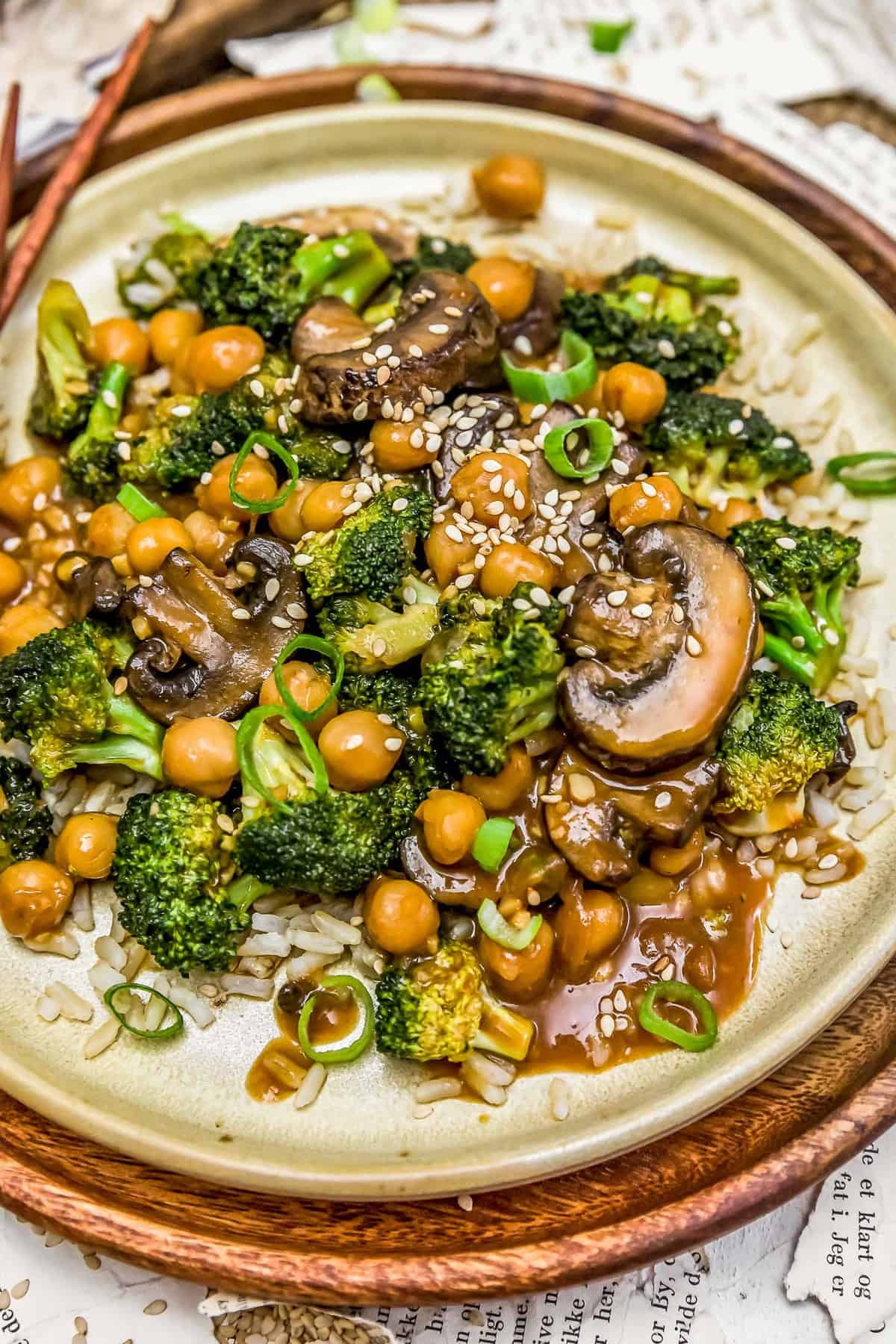 When those takeout cravings call, we've got an amazingly delicious stir fry that is sure to satisfy with a wholesome, flavorful twist.  This saucy and delicious General Tso's Broccoli Mushroom Stir Fry is so easy to prepare and makes for a perfectly healthy, quick weeknight dinner; the whole family will be singing your praises. Earthy mushrooms, crisp broccoli and hearty chickpeas combined with an amazing umami sauce that is super tasty and hits all those takeout needs.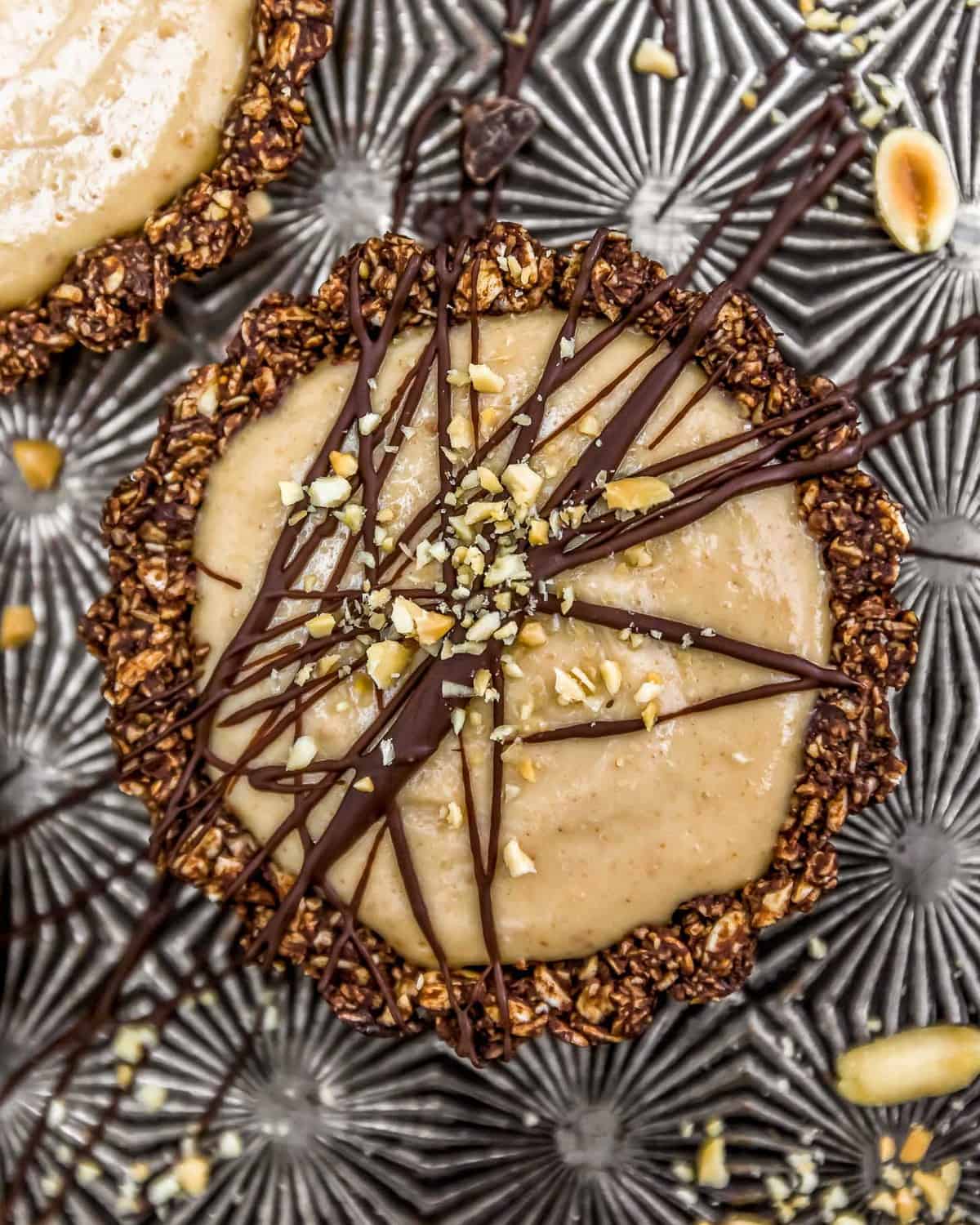 Outrageously delicious, completely decadent, our easy to make Vegan Peanut Butter Pie is perfect for holidays, special occasions, or simply any time!  This old-fashioned peanut butter pie is seriously dream worthy.  The chocolate oat crust is simple, yet perfectly complements the smooth and creamy peanut butter filling. Topped with a drizzle of melted chocolate and chopped peanuts makes for the perfect pièce de résistance. Your whole family will be singing your praises while enjoying this delightful, wholesome sweet treat.