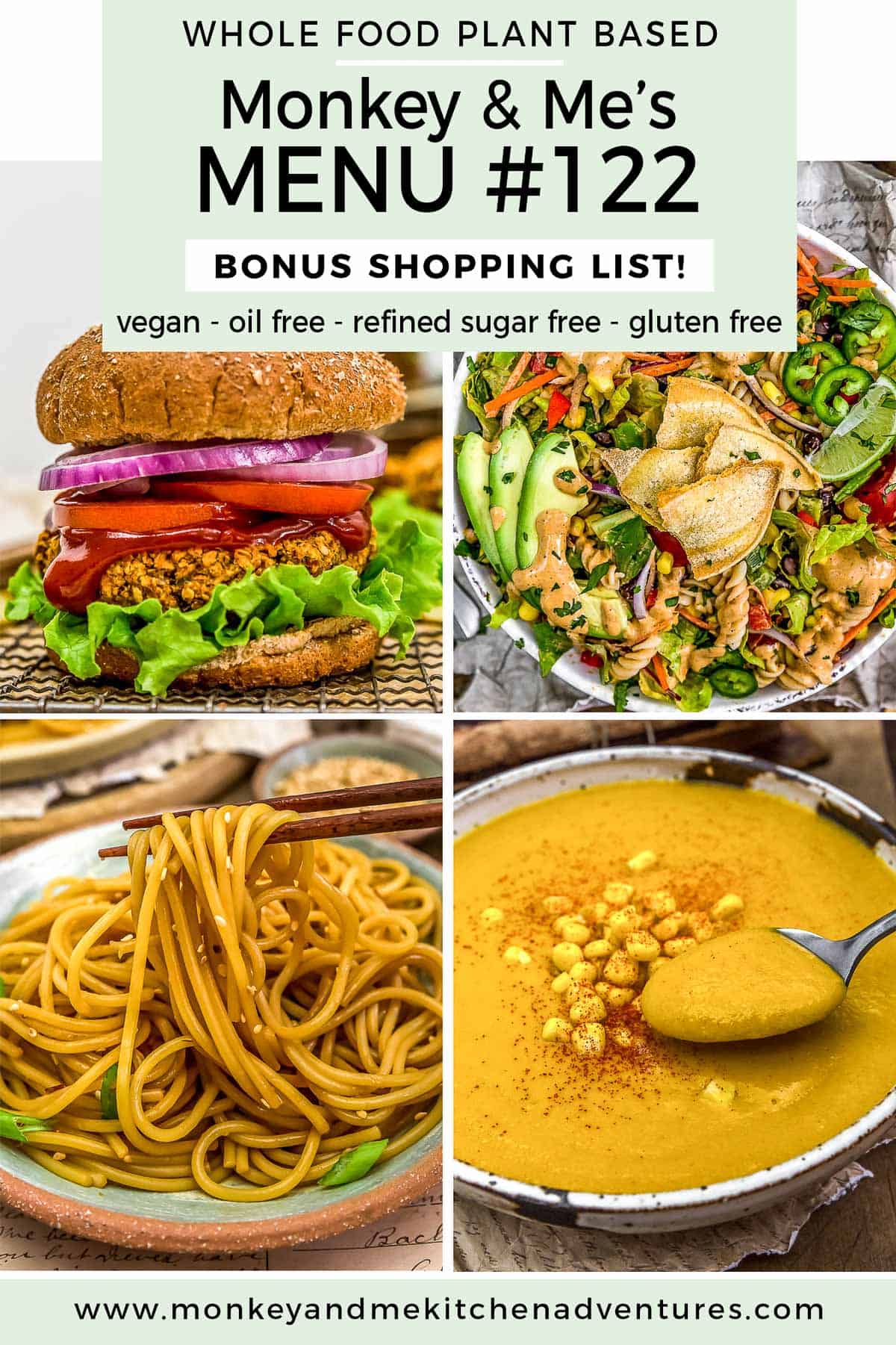 This week's Monkey and Me's Menu features some tasty recipes.  Menu #122 includes a FREE bonus shopping list.  All recipes are Whole Food Plant Based, vegan, plant based, oil free, refined sugar free, no highly processed ingredients, and gluten free.

Downloadable Menu which offers the following:

2 Breakfast ideas
2 Lunch ideas
2 Snack Ideas
5 Dinner Ideas, including a FREE downloaded shopping list (PDF – Below)

A comprehensive (downloadable) shopping list for the 5 Dinners

The shopping list is segmented into the common grocery store sections like "produce, spices, etc." making it easy to pick up these items from your local grocery store.
It also includes product suggestions that are Whole Food Plant Based compliant* for easy reference.  Note: These products are suggestions, please feel free to select your own favorite products.
Includes helpful codes so you can easily subtract items that you choose not to make.

Downloadable Instructions on how the meal plan work.
Note:  The term "Whole Food Plant Based compliant" is from a general standpoint.  There are Whole Food Plant Based diet branches that restrict certain food items.  Our recipes are all Whole Food Plant Based compliant based upon a high-level compliance standpoint. i.e. vegan, plant based, oil free, refined sugar free, minimally processed foods.
Some breakfast, lunch, and snack ideas are simple concepts that require no recipe.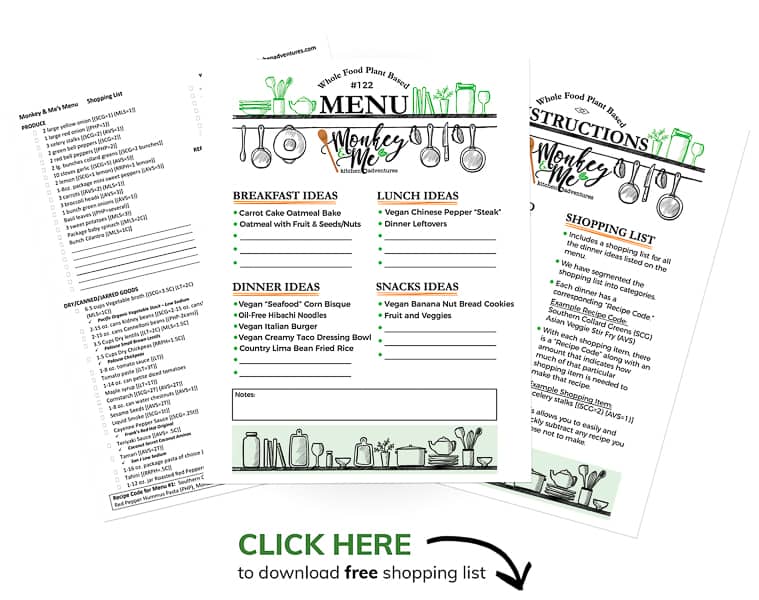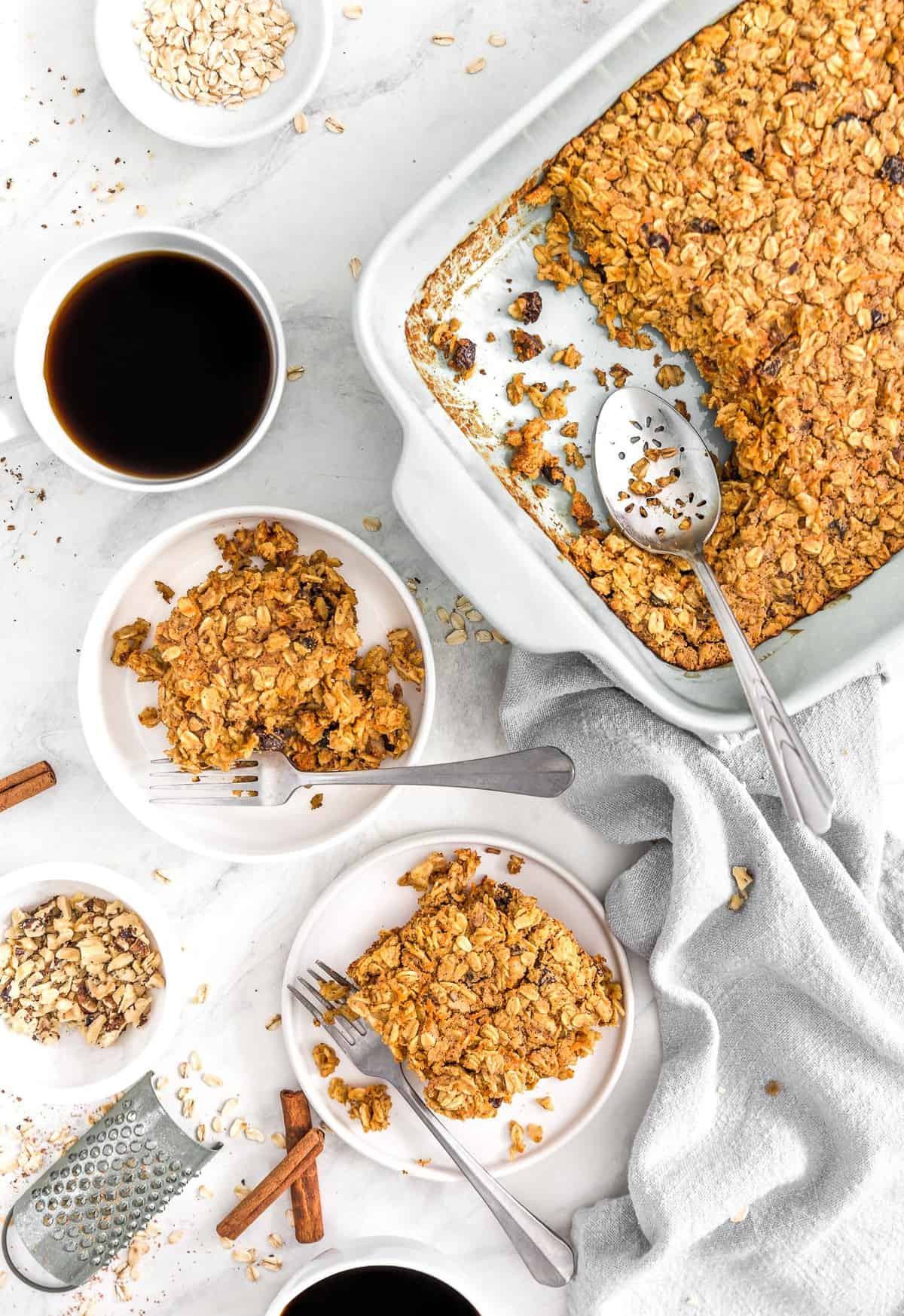 Take your brunch to the next level with this super delicious Carrot Cake Oatmeal Breakfast Bake. Sweet, moist, and packed with oats, walnuts, carrots, and raisins, this breakfast bake is seriously out of this world YUM; a fabulous Whole Food Plant Based recipe.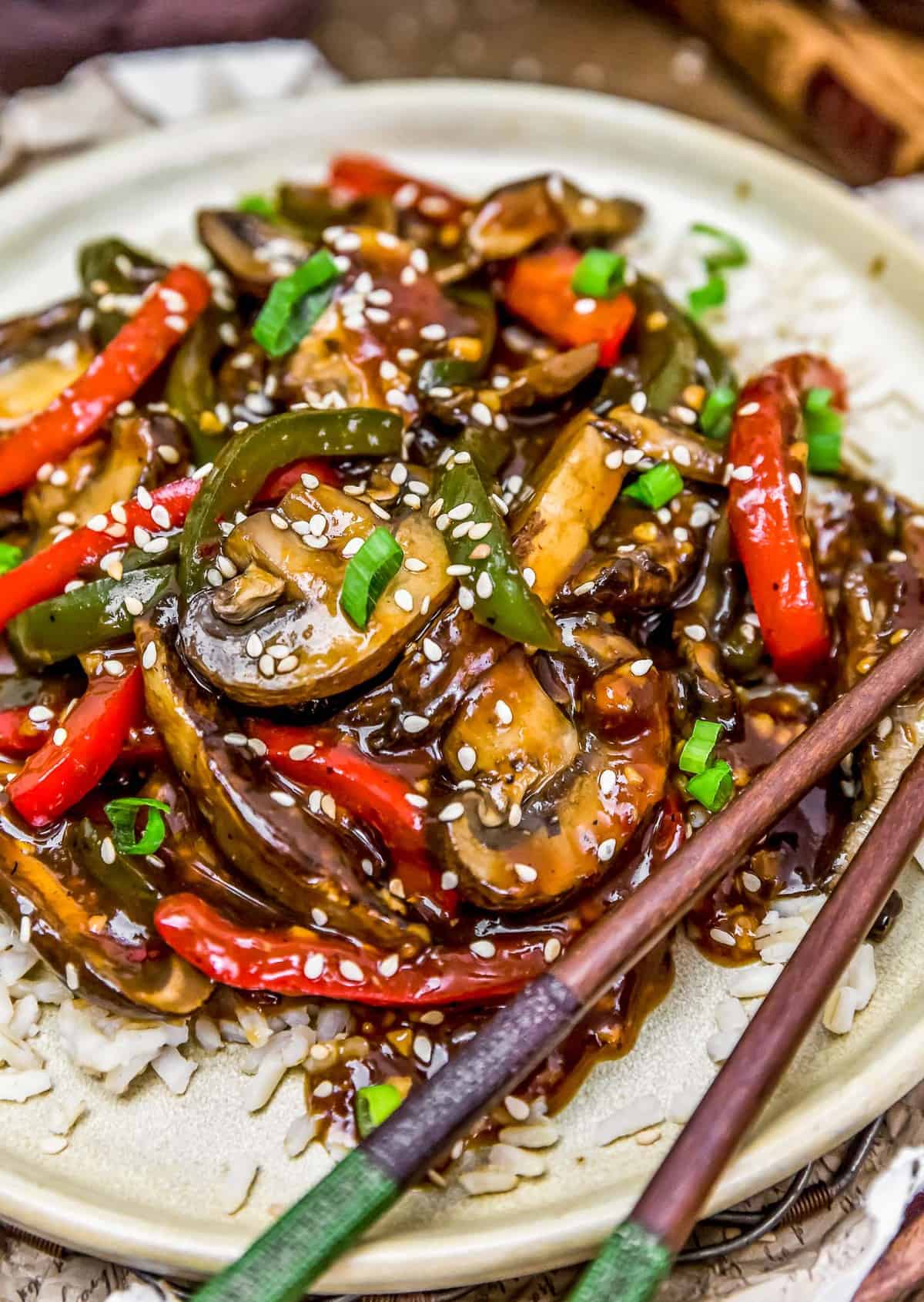 This bold and comforting dish is a delicious twist on a classic takeout featuring all the must haves: fast, easy, flavorful, and belly pleasing. Our rich Vegan Chinese Pepper "Steak" is bursting with umami flavor and wholesome ingredients; you won't believe how easy it is to make. Mixed hearty mushrooms play a starring role in this delicious vegan nod to Chinese Pepper Steak. This simple Asian dish is a quick way to spice up your weeknight dinner table.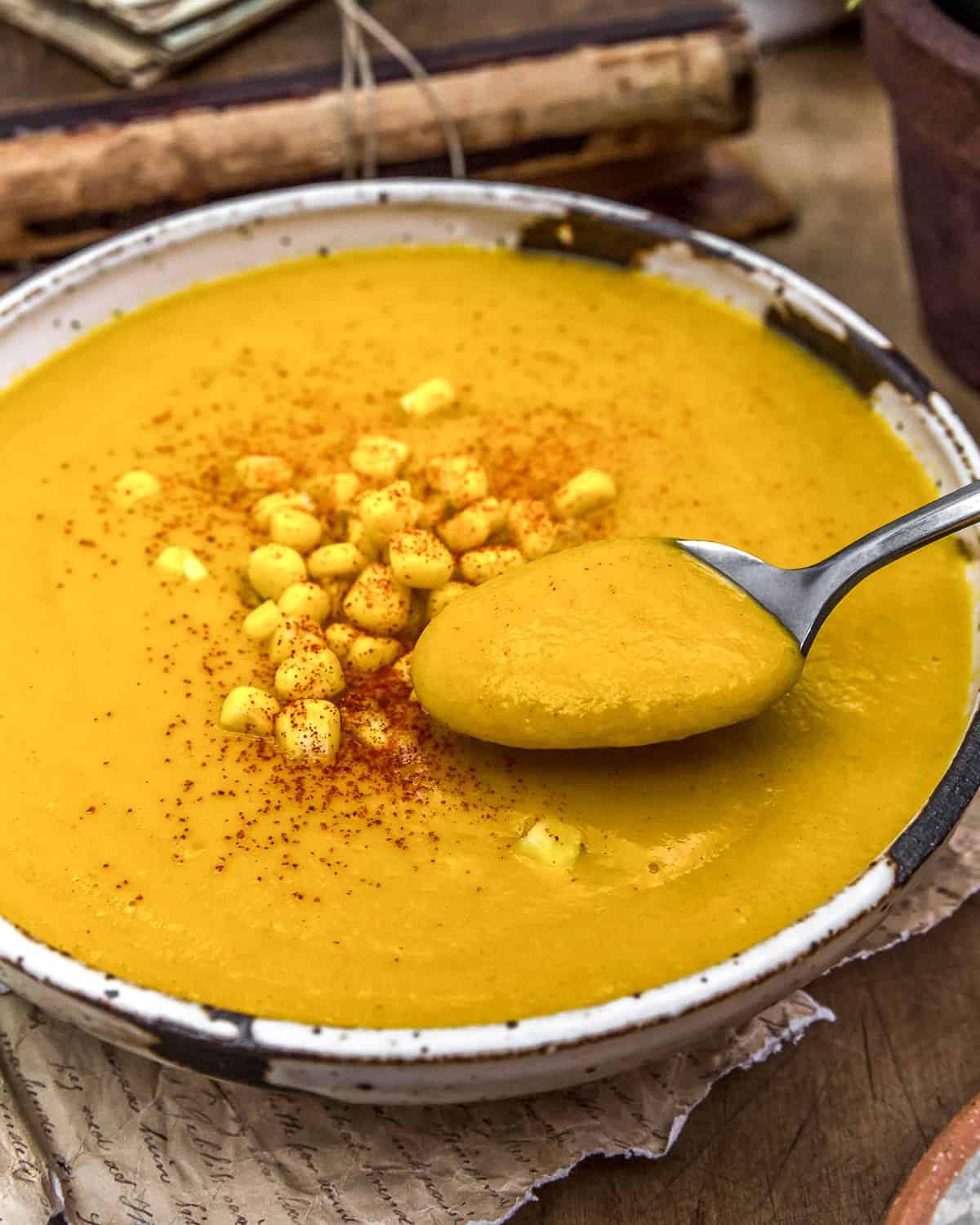 Luscious, buttery, and savory, this healthy, oil-free Vegan "Seafood" Sweet Potato Corn Bisque is a delicious, creamy vegan nod to a seafood bisque.  It's incredibly simple to make and feels like a luxurious, indulgent soup. This dreamy, flavorful bisque comes together with nourishing plant-based ingredients including onions, garlic, sweet potatoes, and corn, along with seafood style seasonings that is sure to offer a seafood experience without the seafood.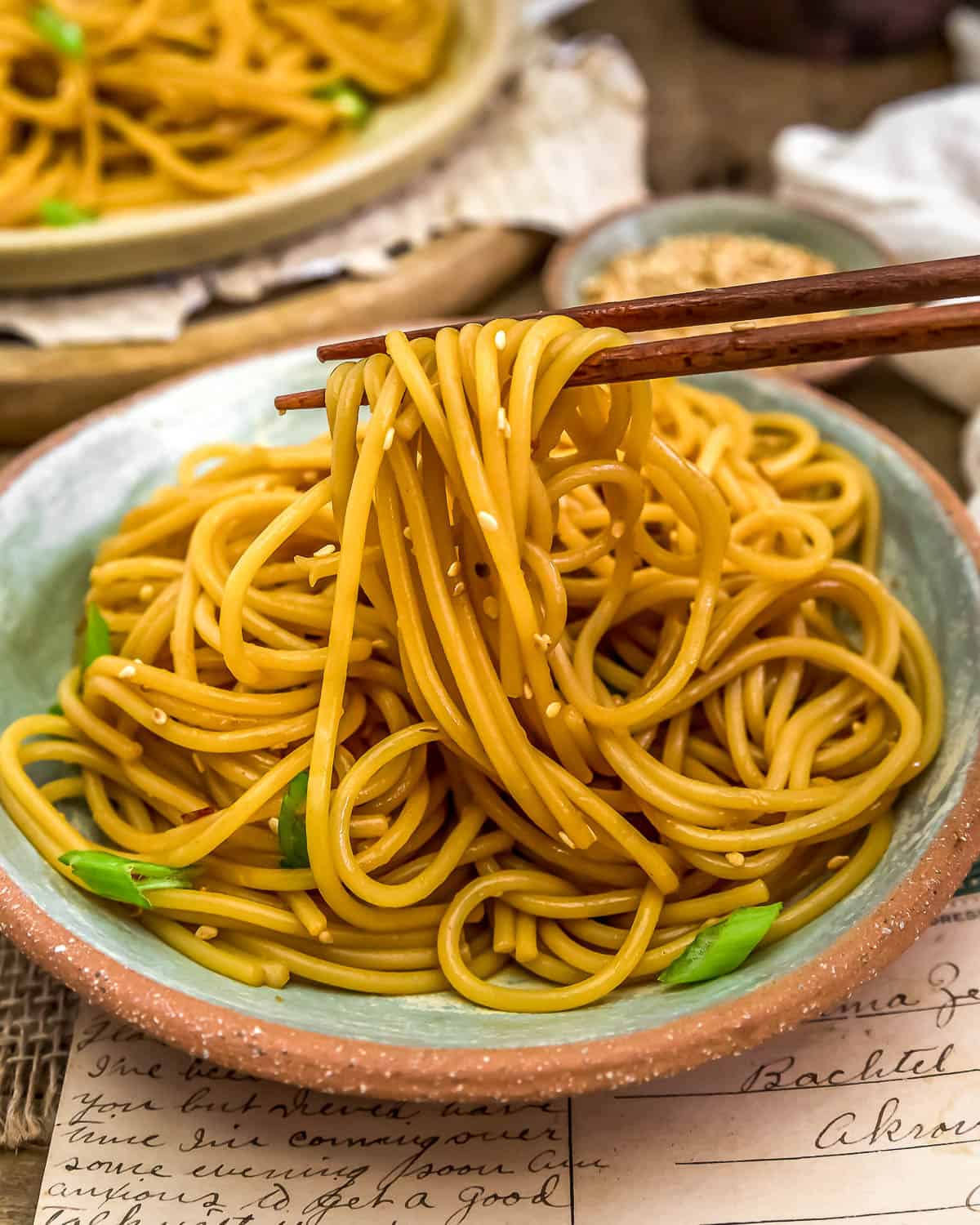 Love those tasty restaurant hibachi noodles?  Here's an easy Oil-Free Hibachi Noodles recipe that tastes amazing with healthy, wholesome plant-based ingredients!  Bonus, you won't believe how easy they are to make using spaghetti and simple ingredients. These delicious hibachi noodles hit all the flavor highlights of umami goodness with earthy garlic, zesty ginger, pops of savory goodness, and a hint of sweetness!  It's sure to be a hit with the family.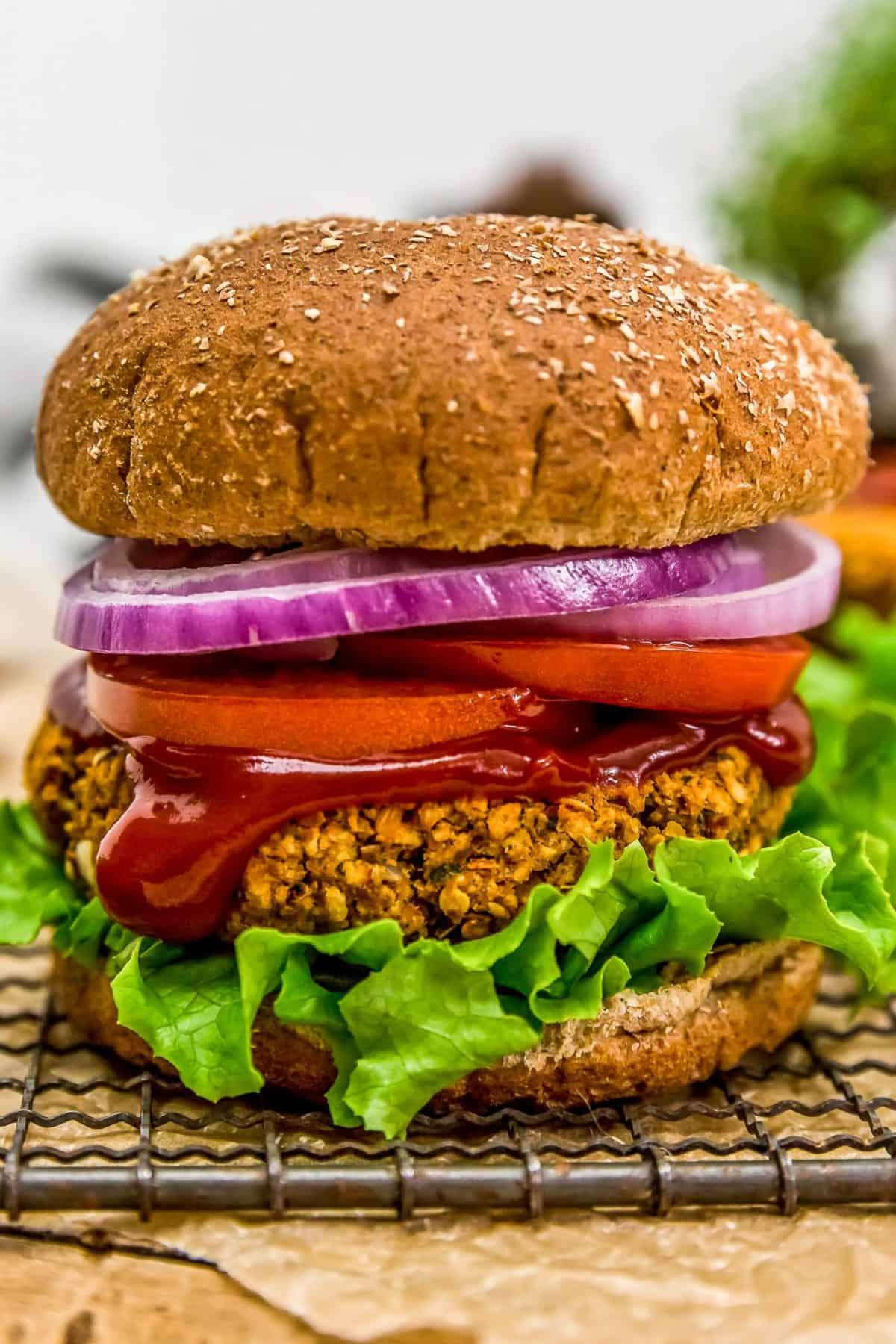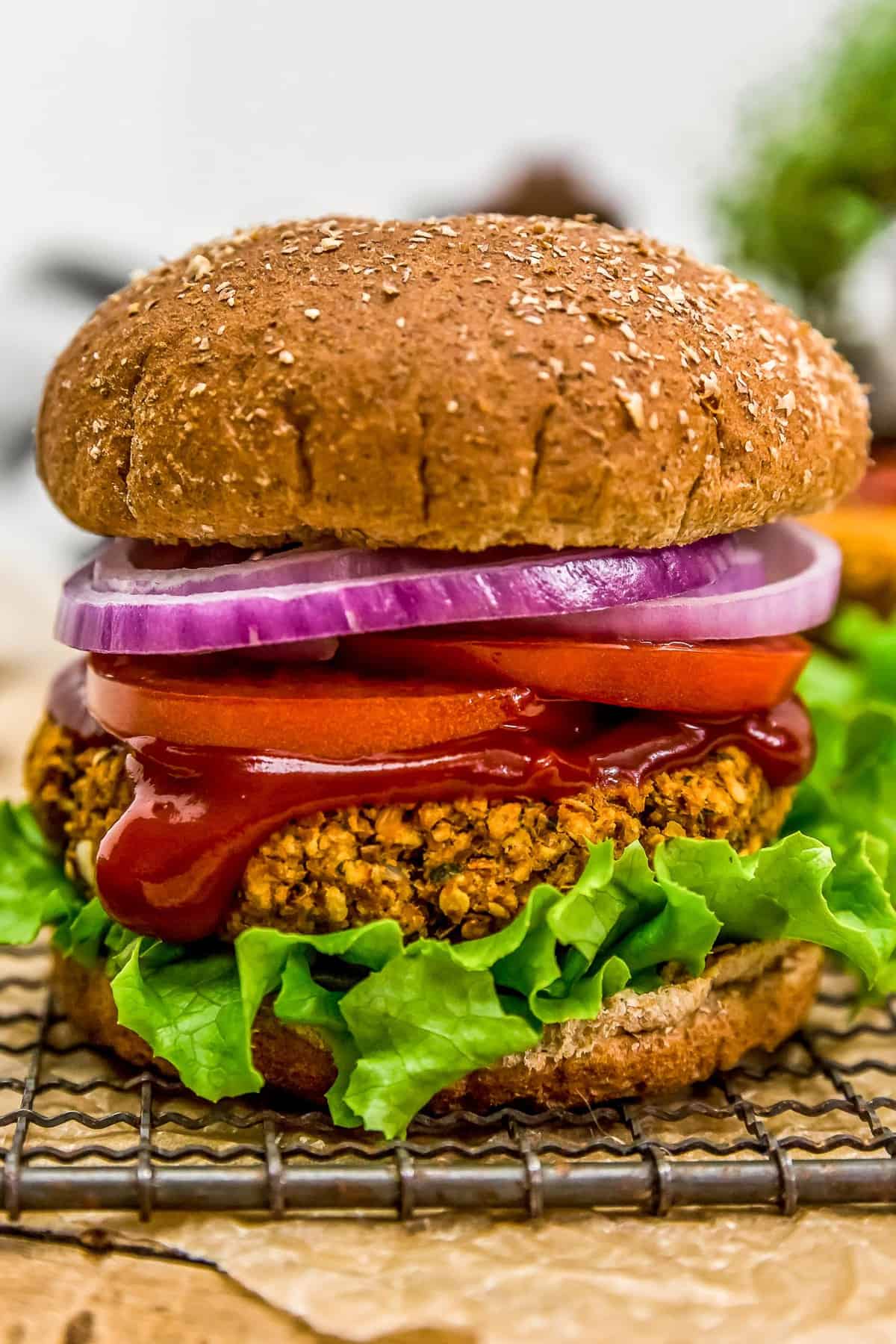 Packed with delicious Italian herbs and spices, this hearty Vegan Italian Burger is healthy, flavorful, and packed with a satisfying texture that has a perfectly crunchy exterior and a tender, but not mushy interior. It is everything a great veggie burger should be and so much more. The whole family will be raving about this yummy burger.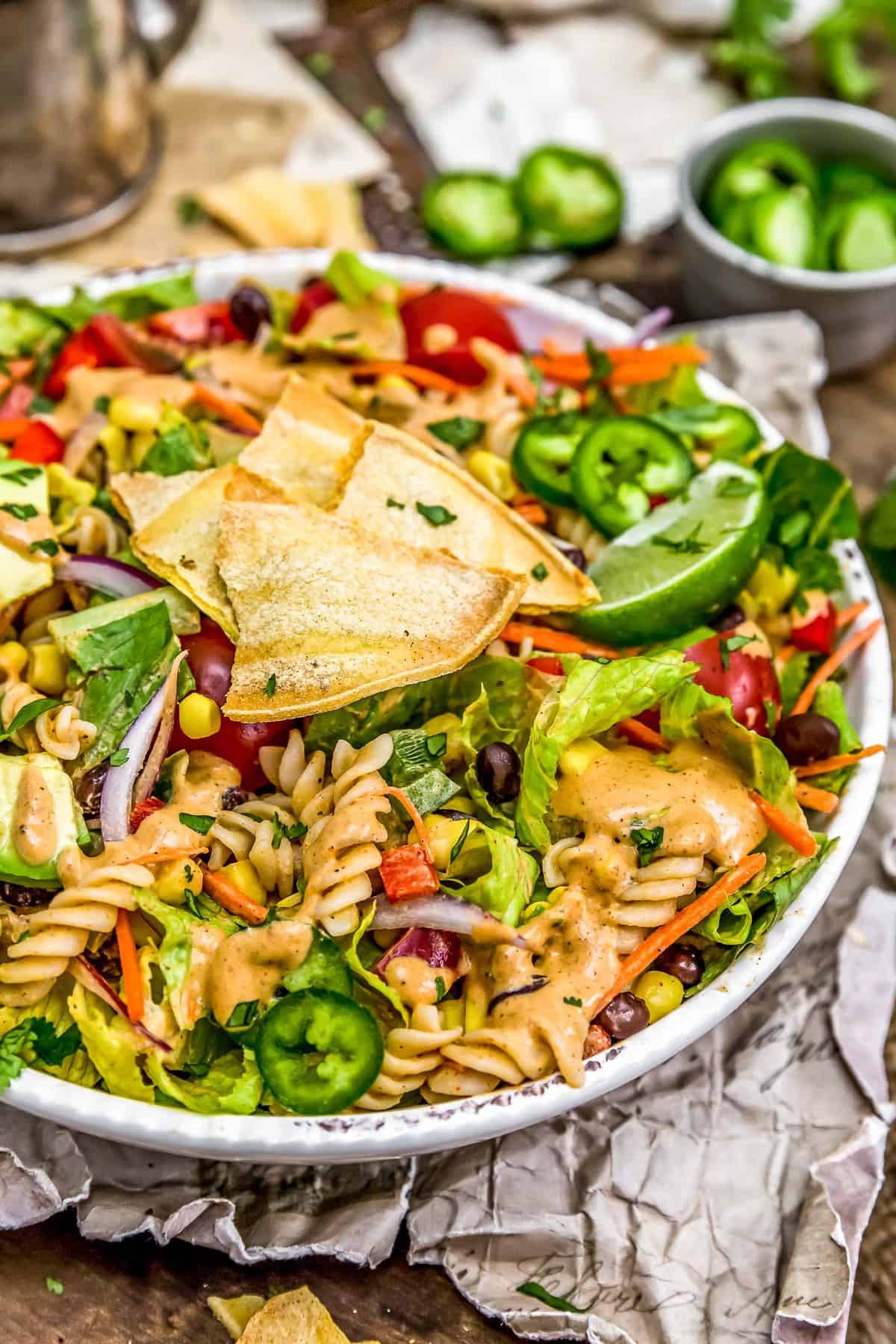 Another day, another salad and we aren't topping rainbow goodness with just any dressing. No way, we are taking taste buds to flavor town with this NEW Vegan Creamy Taco Dressing. This bold saucy deliciousness is all about rich aromatic spices, velvety cashew cream, and tangy vinegar. This taco lover's dressing is healthy, flavorful, and perfect for drizzling, dunking, dolloping fun.
This nod to the Southern Ham and Lima Bean Fried Rice is a healthy, delicious, vegan twist that is an easy one-skillet wonder and packed with comfort food goodness.  Zesty Onions, sweet carrots, nourishing zucchini and yellow squash, earthy garlic, hearty lima beans and chewy rice come together to create an amazingly tasty Country Lima Bean Fried Rice dish that is savory and delicious.
Simple, sweet, and comforting, these soft, oil-free Vegan Banana Nut Bread Cookies are the best way to transform overripe bananas into irresistible cookies. Toasty walnuts (or pecans) shine like little gems of rich, buttery goodness.  These flavorful and tender cookies are both healthy and delicious!