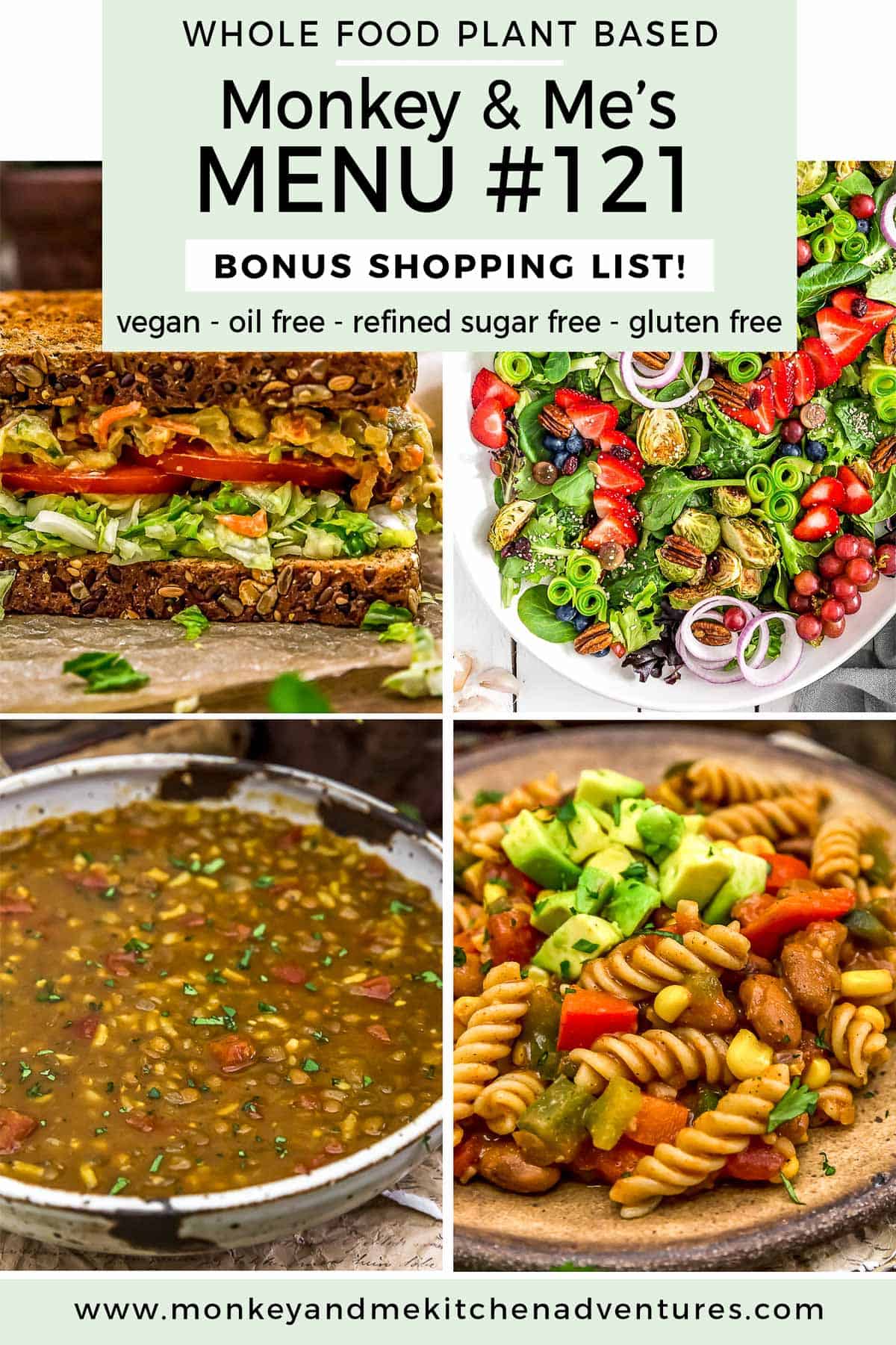 This week's Monkey and Me's Menu features some tasty recipes.  Menu #121 includes a FREE bonus shopping list.  All recipes are Whole Food Plant Based, vegan, plant based, oil free, refined sugar free, no highly processed ingredients, and gluten free.

Downloadable Menu which offers the following:

2 Breakfast ideas
2 Lunch ideas
2 Snack Ideas
5 Dinner Ideas, including a FREE downloaded shopping list (PDF – Below)

A comprehensive (downloadable) shopping list for the 5 Dinners

The shopping list is segmented into the common grocery store sections like "produce, spices, etc." making it easy to pick up these items from your local grocery store.
It also includes product suggestions that are Whole Food Plant Based compliant* for easy reference.  Note: These products are suggestions, please feel free to select your own favorite products.
Includes helpful codes so you can easily subtract items that you choose not to make.

Downloadable Instructions on how the meal plan work.
Note:  The term "Whole Food Plant Based compliant" is from a general standpoint.  There are Whole Food Plant Based diet branches that restrict certain food items.  Our recipes are all Whole Food Plant Based compliant based upon a high-level compliance standpoint. i.e. vegan, plant based, oil free, refined sugar free, minimally processed foods.
Some breakfast, lunch, and snack ideas are simple concepts that require no recipe.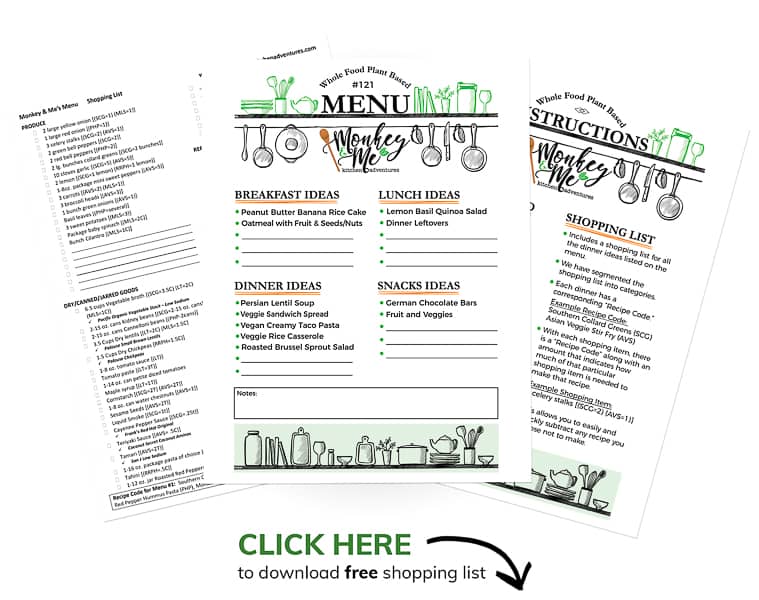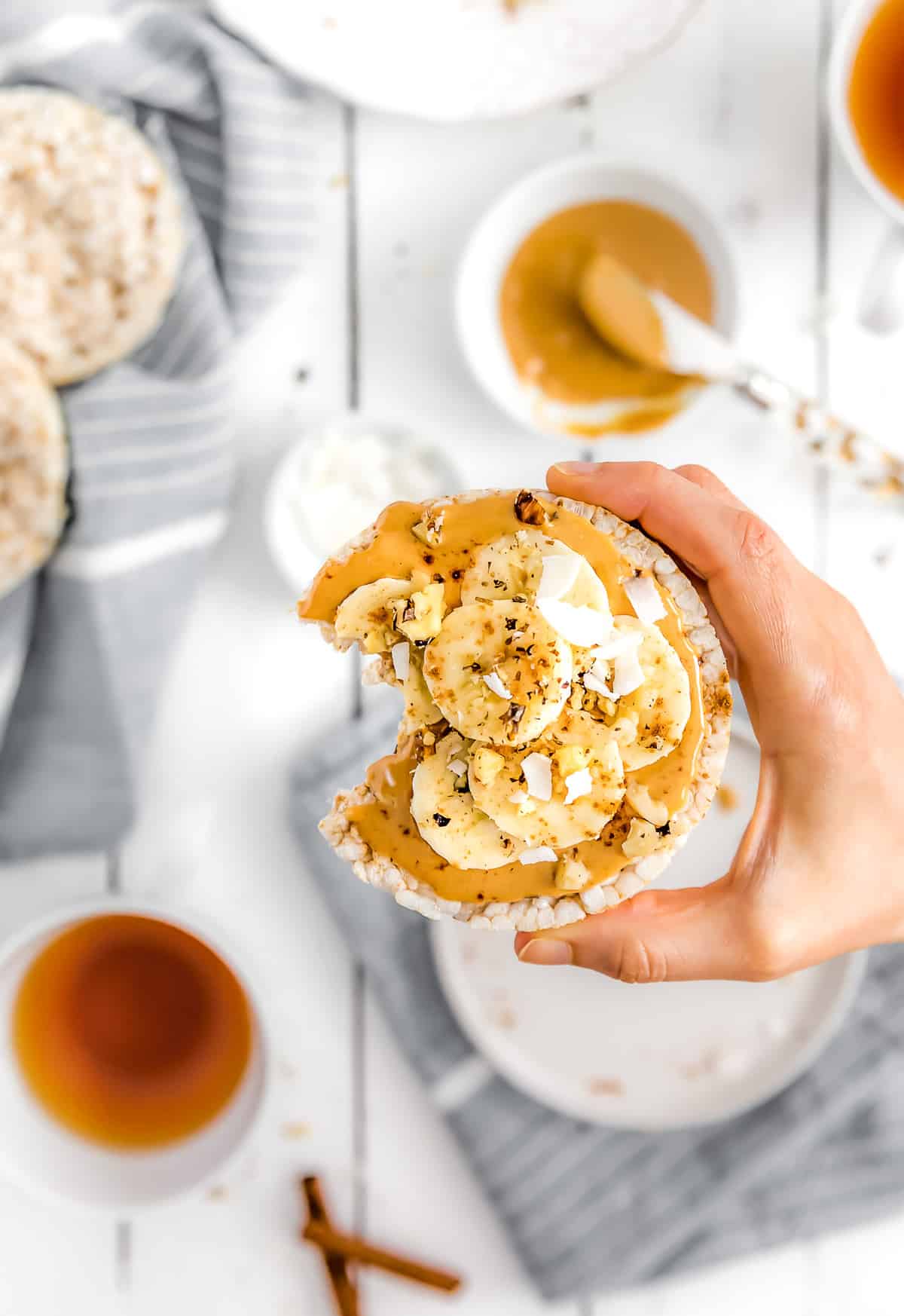 Creamy peanut butter, sliced bananas, chopped walnuts, and coconut flakes with a dash of cinnamon on a crunchy brown rice cake or wrap makes breakfast a breeze.  This recipe is ideal for those crazy mornings, not to mention that this tasty treat can be made in less than 3 minutes.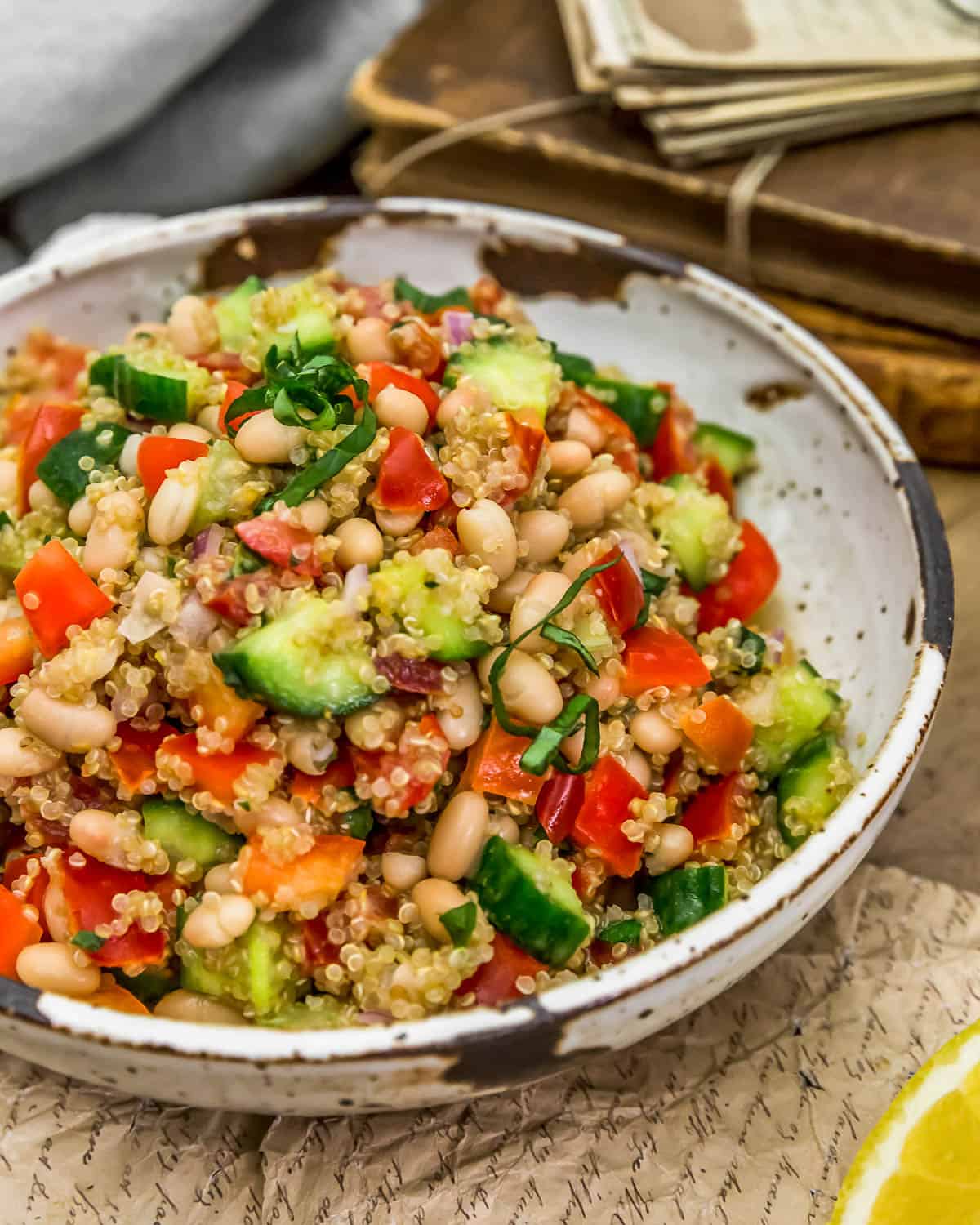 Bright, refreshing, zesty, this easy, oil-free Lemon Basil Quinoa Salad is all sunshine and a POW of flavor.  It's light, fresh and loaded with plant goodness.  Garden veggies and nutty quinoa all tossed in a bold basil and lemon dressing creating this tasty and wholesome salad that is perfect for lunch, dinner, or picnics.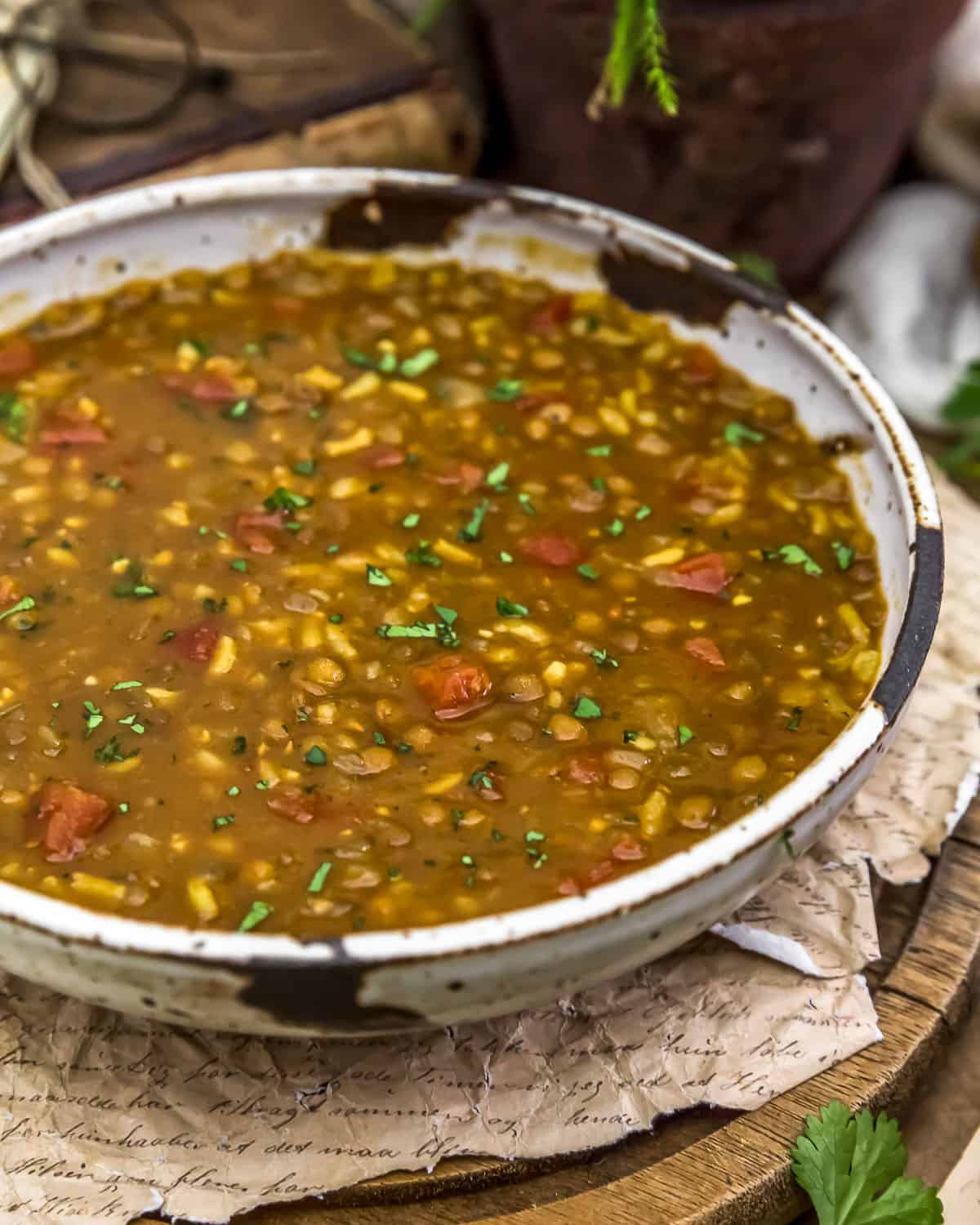 Loaded with bold flavors and wholesome ingredients, this comforting soup is sure to hit the spot. Easy, cozy, and delicious, this oil-free Persian Lentil Soup is brimming with feel-good veggies and aromatic spices.  Zesty onions, earthy garlic, rich tomatoes, hearty lentils and carbolicious brown rice come together in this savory and satisfying broth that the whole family will enjoy.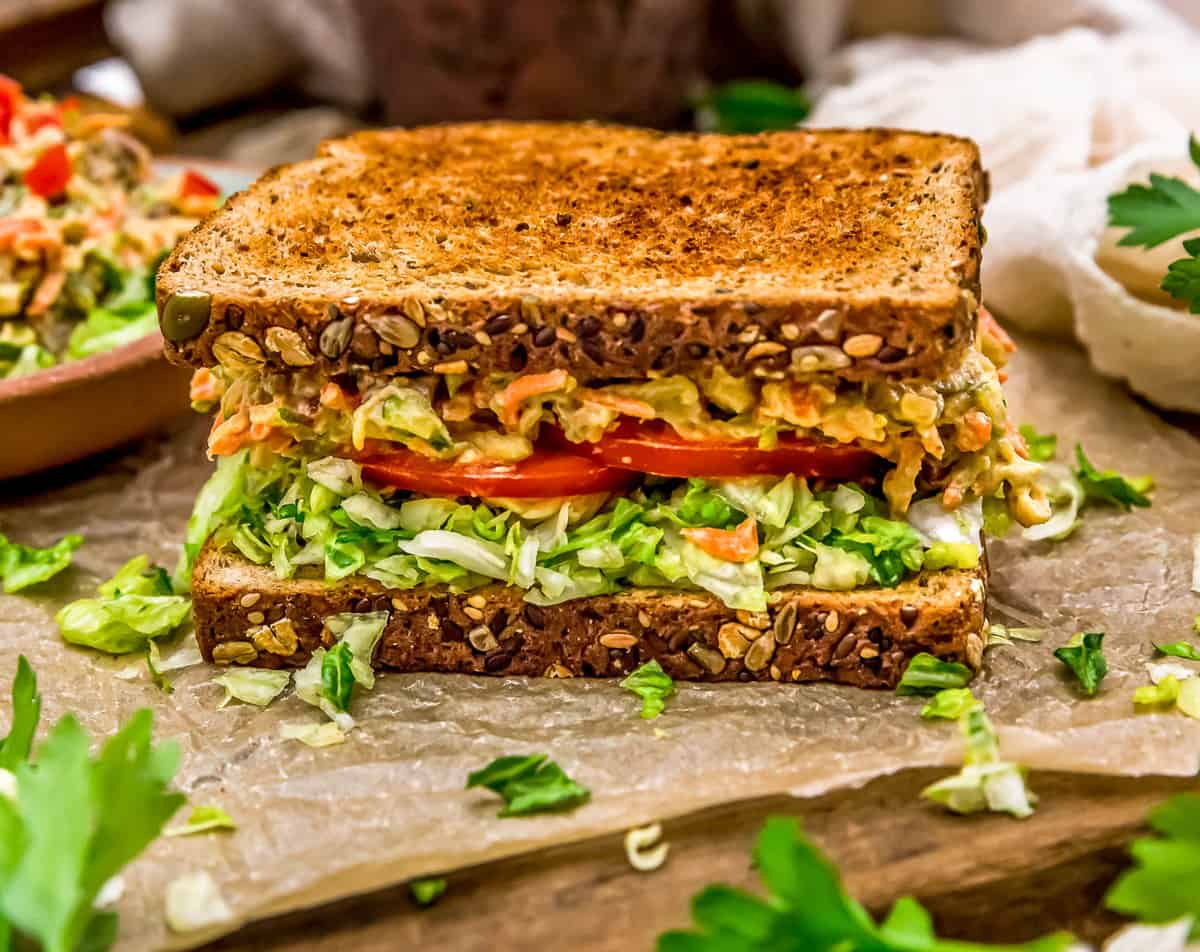 Rich, creamy, and flavorful, this fun, oil-free Veggie Sandwich Spread will instantly up your lunchtime sandwich game!  Easy to make, perfect meal prep, and simple plant goodness, this sandwich spread is sure to put a smile on your face.  Tender grated zucchini and carrots all coated in a delightfully zippy sauce with chopped pecans for added crunch is all the awesome ways this sandwich shows off.  We just know you are going to love it.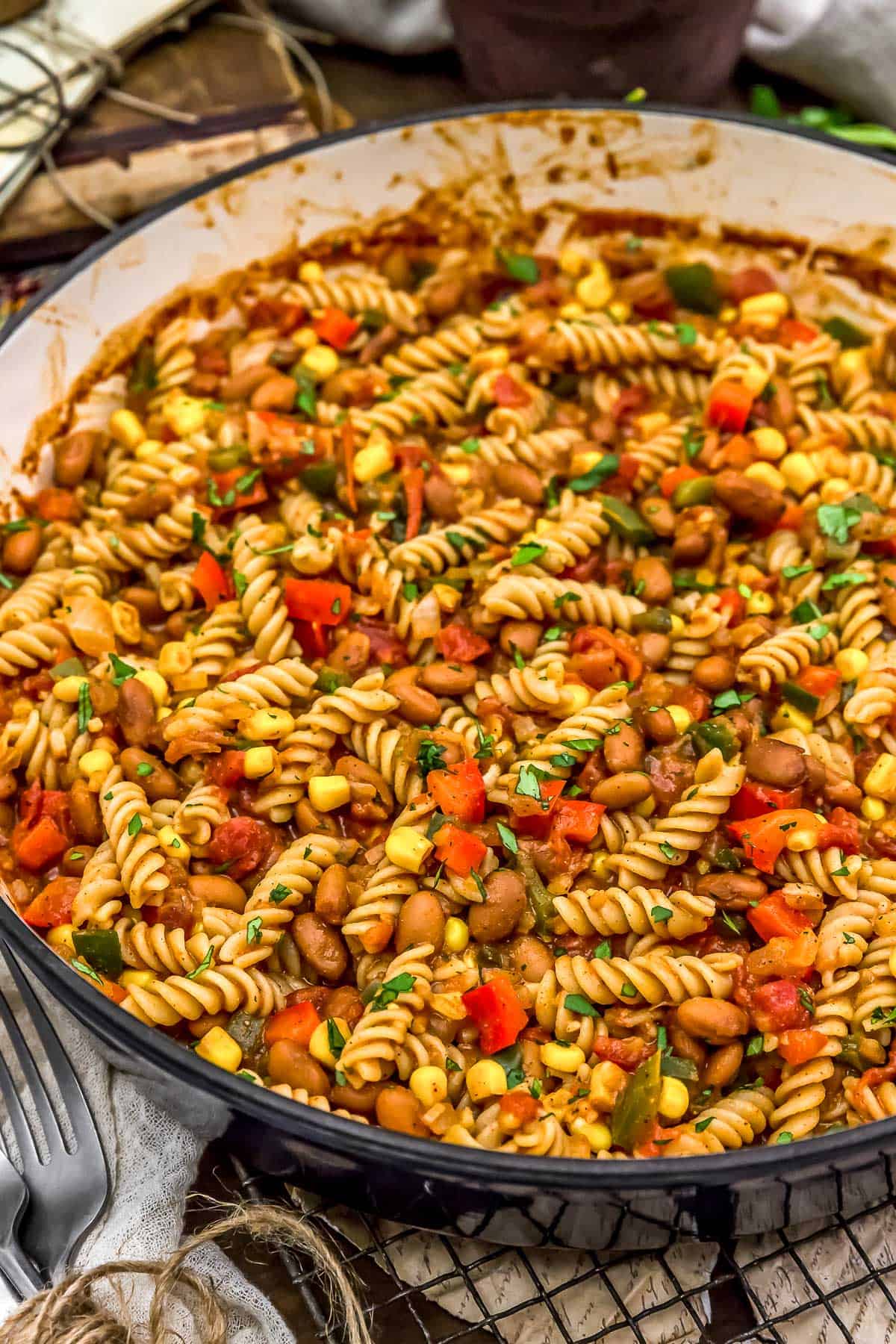 Nourishing ingredients, easy to make, and comes together fast, this oil-free Vegan Creamy Taco Pasta is full of taco goodness that will have you lining up for a second helping. Incredible versatile with all your plant based taco favorites and coated in a creamy, low-fat southwestern sauce.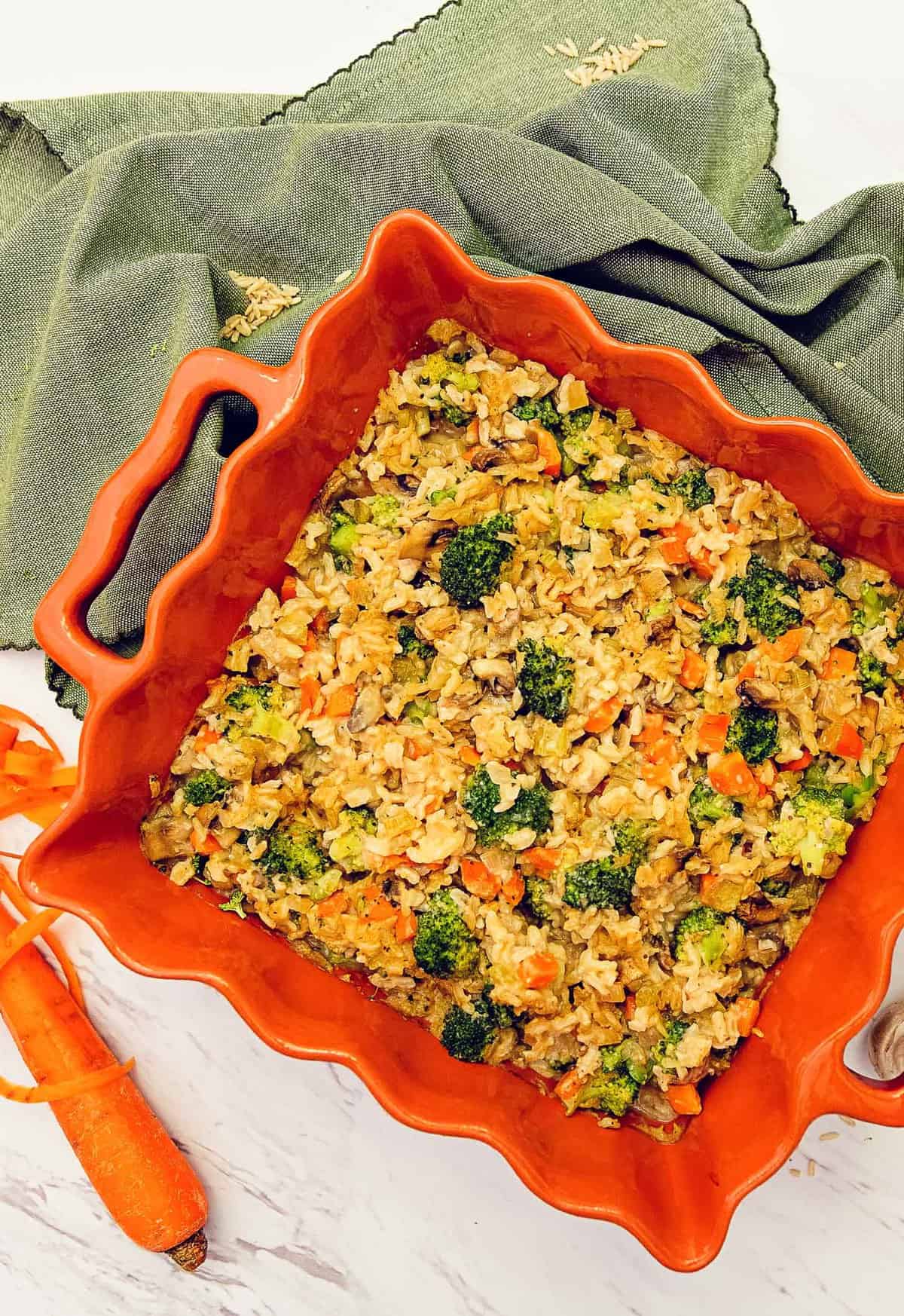 Comforting, satisfying, and delicious, this Veggie Rice Casserole is brimming with feel-good ingredients and savory flavors. Nutrient packed veggies like broccoli, mushrooms, onions, garlic, carrots, and celery are tossed with hearty wild rice and coated in an aromatic cashew cream sauce for a fantastic dinner the family will love!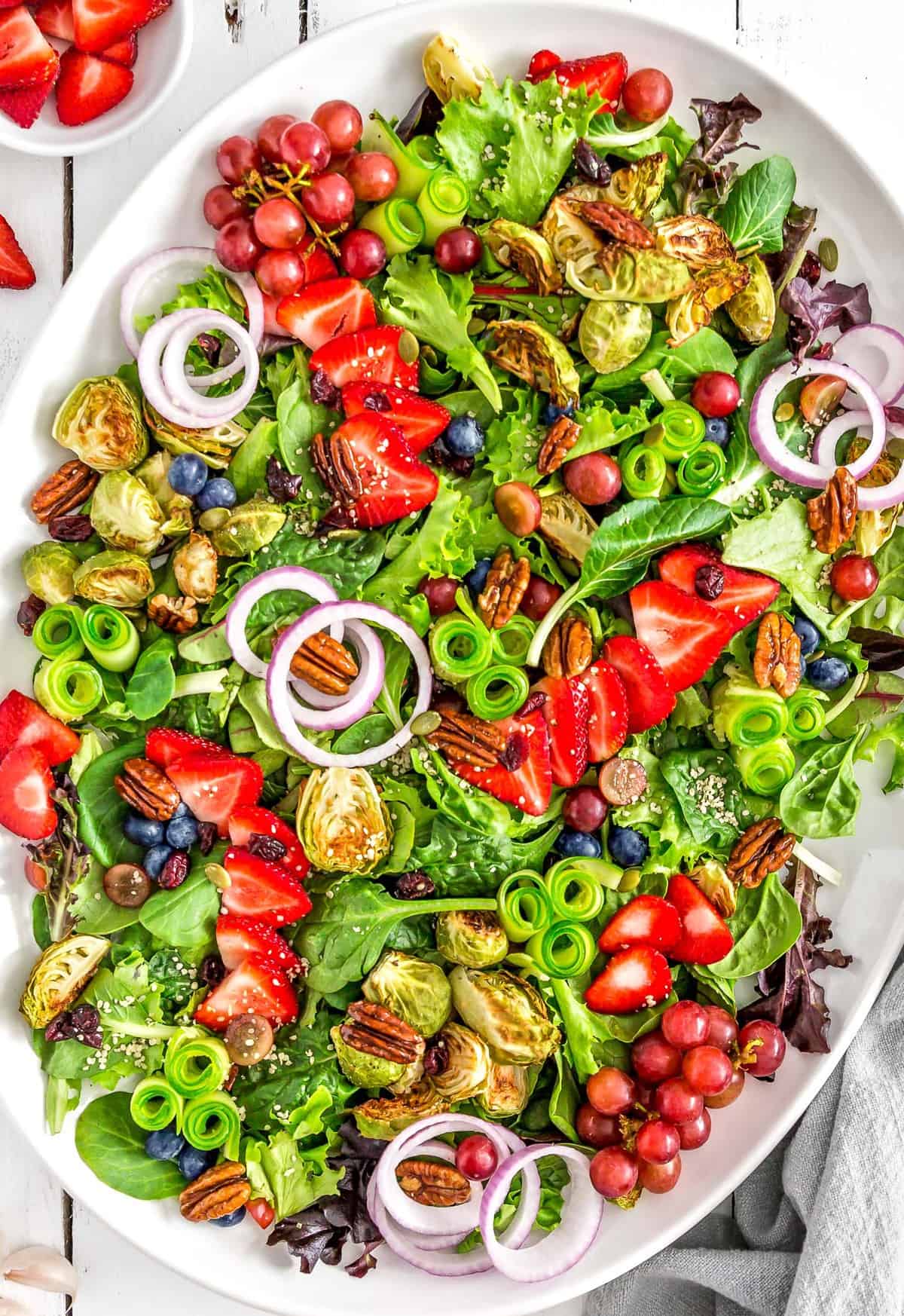 This epic Roasted Brussel Sprout Salad is summertime in a bowl! Fruits and veggies team up together to create this enchantingly delicious salad of sweet and savory flavors! Beautifully roasted Brussel sprouts, fresh veggies, and a tasty scattering of delectable fruit, seeds, and nuts, all combined together with a creamy and flavorful Strawberry Vinaigrette create delicious summer vibes in every bite.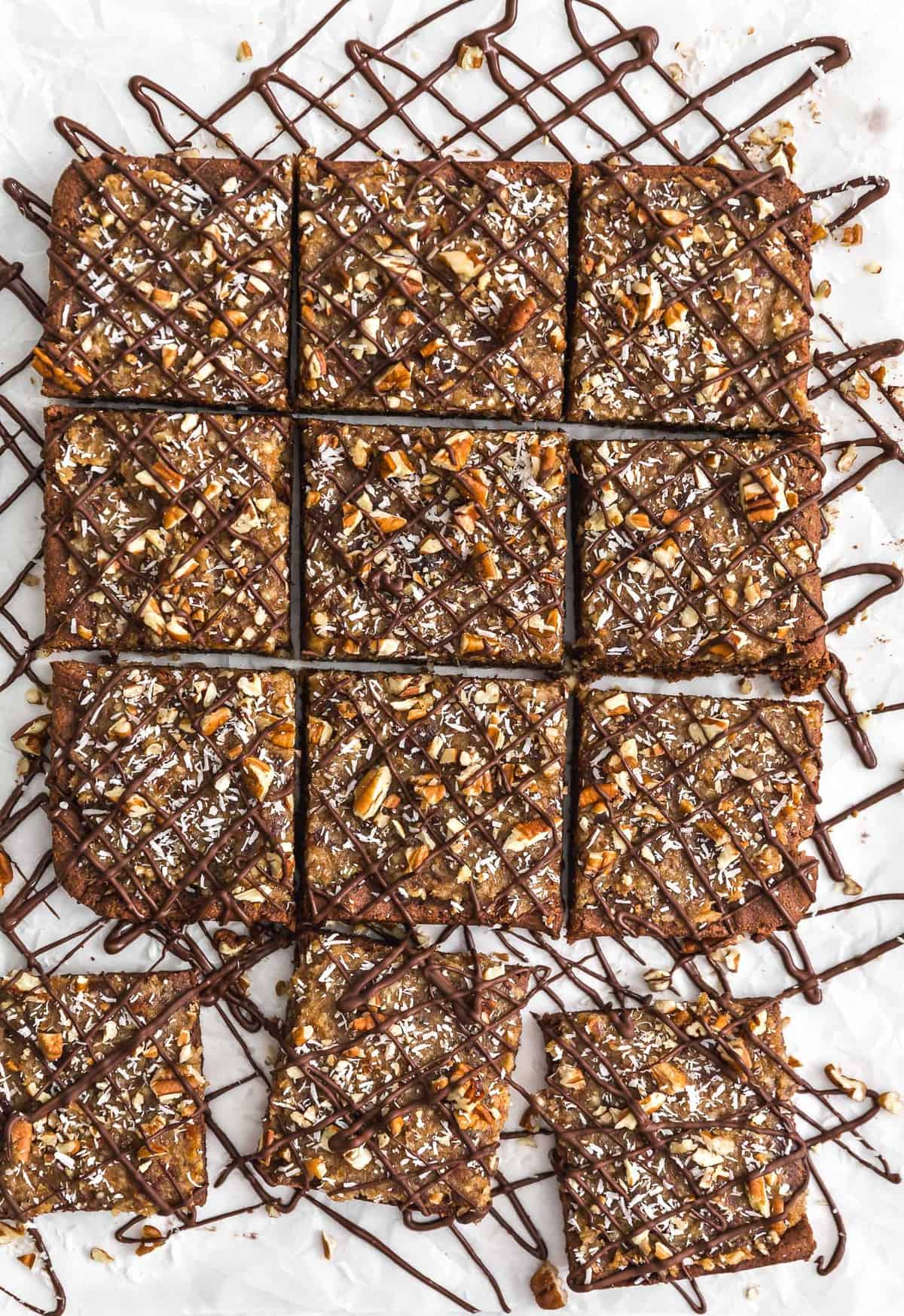 Rich, dense, ultra fudgy German Chocolate Bars topped with a lightly sweetened coconut and pecan spread and drizzled with chocolate and a sprinkle of pecan bits and coconut flakes. This delicious dessert is so decadent, but still uses complaint ingredients. A great treat for special events!