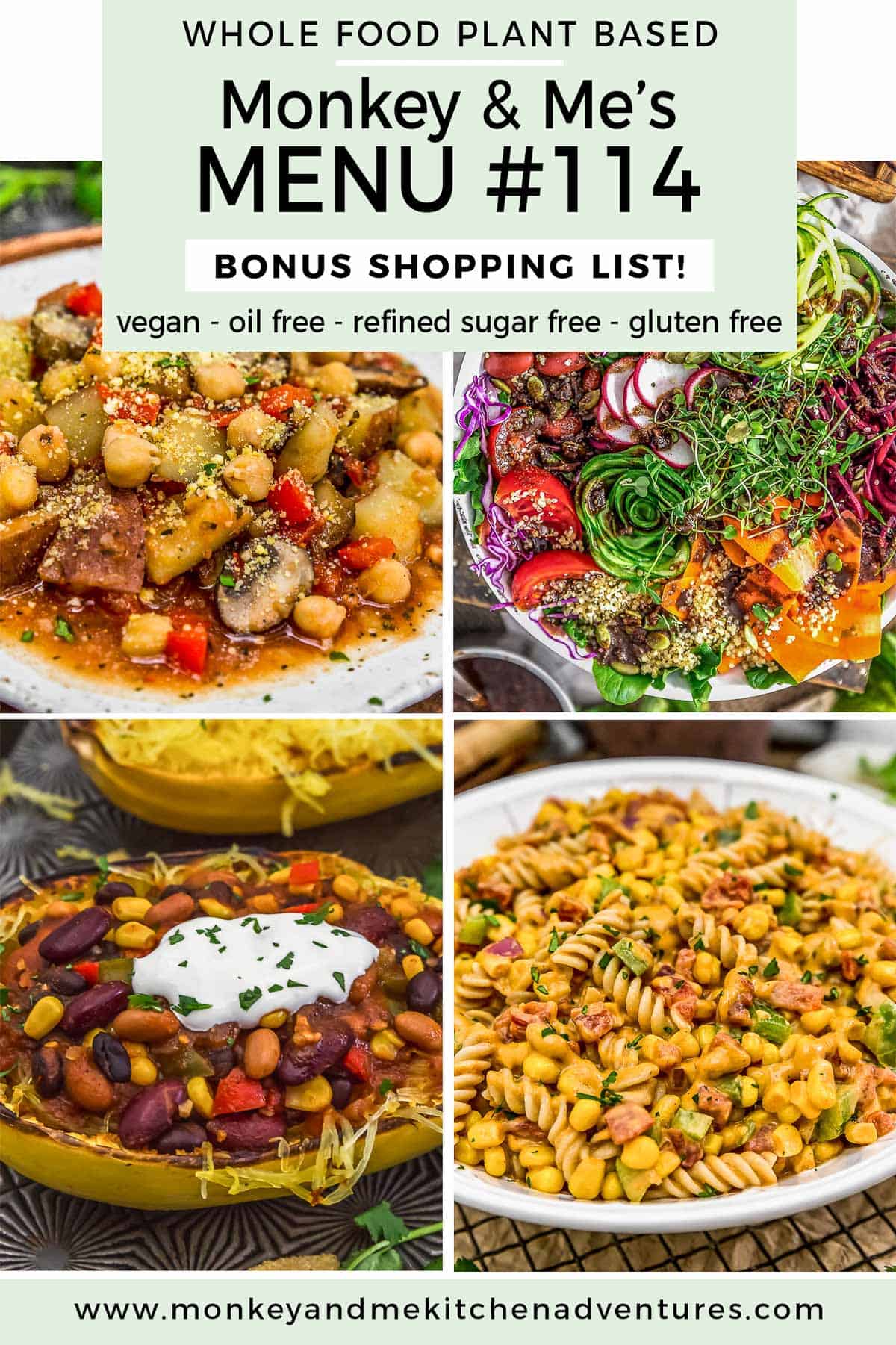 This week's Monkey and Me's Menu features some tasty recipes.  Menu #114 includes a FREE bonus shopping list.  All recipes are Whole Food Plant Based, vegan, plant based, oil free, refined sugar free, no highly processed ingredients, and gluten free.

Downloadable Menu which offers the following:

2 Breakfast ideas
2 Lunch ideas
2 Snack Ideas
5 Dinner Ideas, including a FREE downloaded shopping list (PDF – Below)

A comprehensive (downloadable) shopping list for the 5 Dinners

The shopping list is segmented into the common grocery store sections like "produce, spices, etc." making it easy to pick up these items from your local grocery store.
It also includes product suggestions that are Whole Food Plant Based compliant* for easy reference.  Note: These products are suggestions, please feel free to select your own favorite products.
Includes helpful codes so you can easily subtract items that you choose not to make.

Downloadable Instructions on how the meal plan work.
Note:  The term "Whole Food Plant Based compliant" is from a general standpoint.  There are Whole Food Plant Based diet branches that restrict certain food items.  Our recipes are all Whole Food Plant Based compliant based upon a high-level compliance standpoint. i.e. vegan, plant based, oil free, refined sugar free, minimally processed foods.
Some breakfast, lunch, and snack ideas are simple concepts that require no recipe.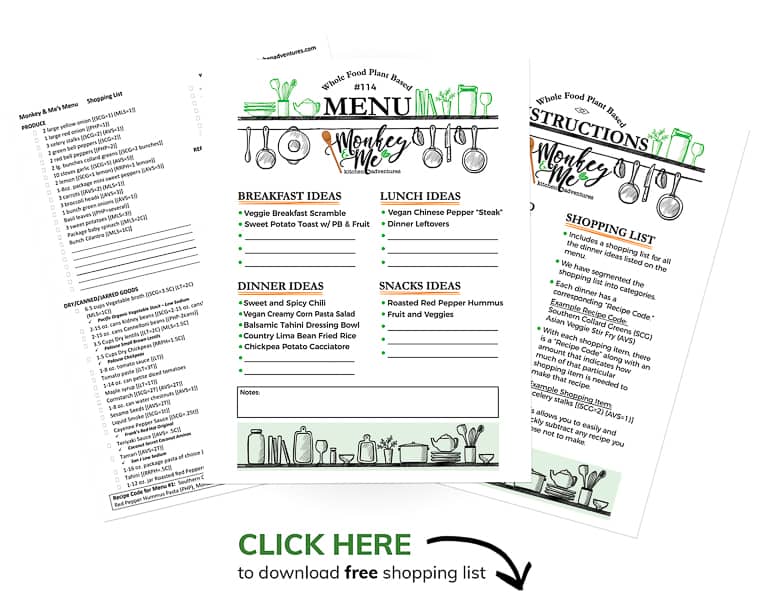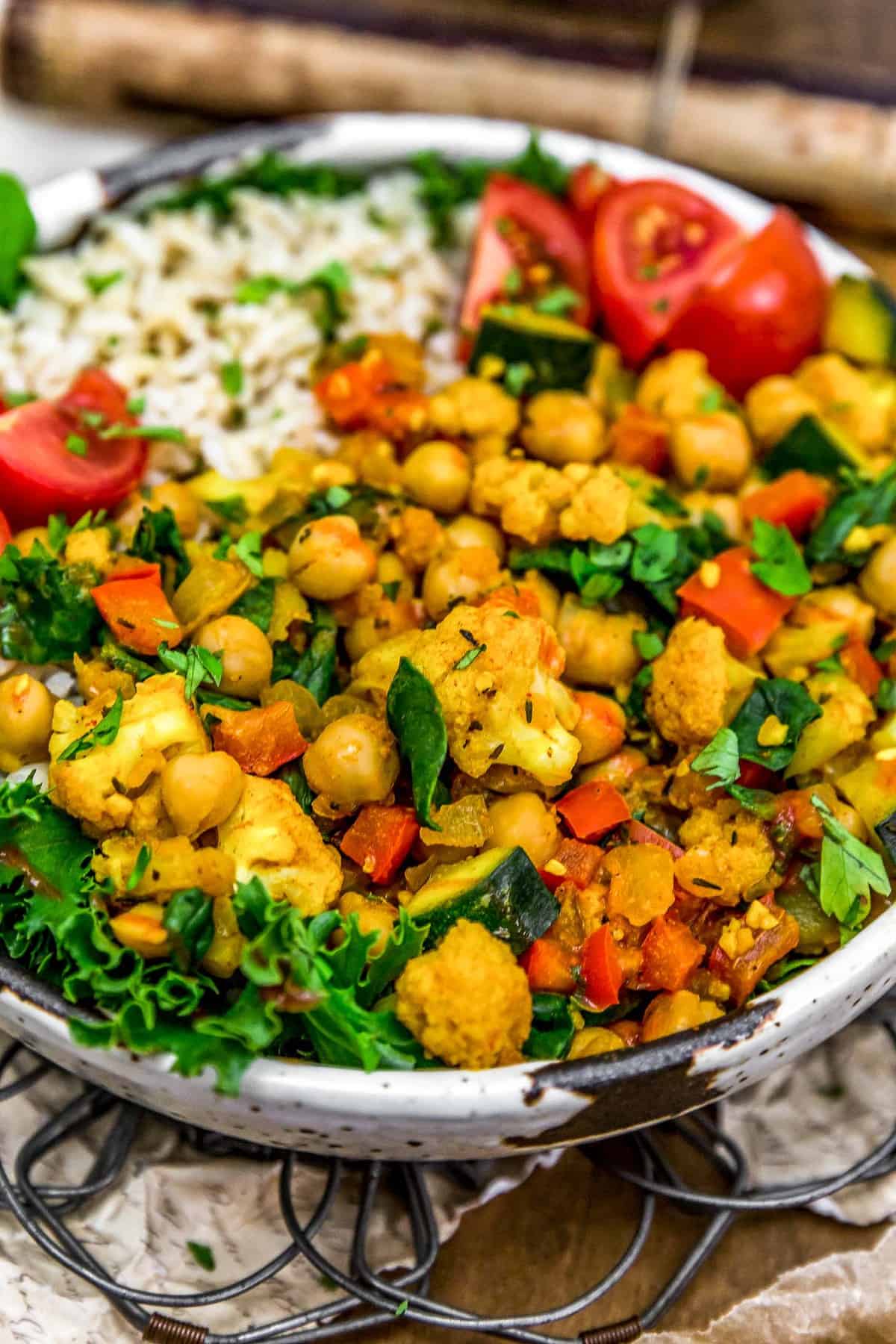 Start your day/afternoon/evening off right with this ultra-satisfying veggie packed sunshine in a bowl. Brimming with rainbow veggies, this savory Veggie Breakfast Scramble is flavorful, nourishing, and sure to put a smile on your face. Wholesome ingredients like sweet bell peppers, tasty zucchini, hearty cauliflower, zesty onions, aromatic garlic, protein-packed chickpeas, and earthy spinach come together in the most delightful way. Serve this healthy vegan scramble over toast, rice, potatoes or in a wrap for an amazing meal.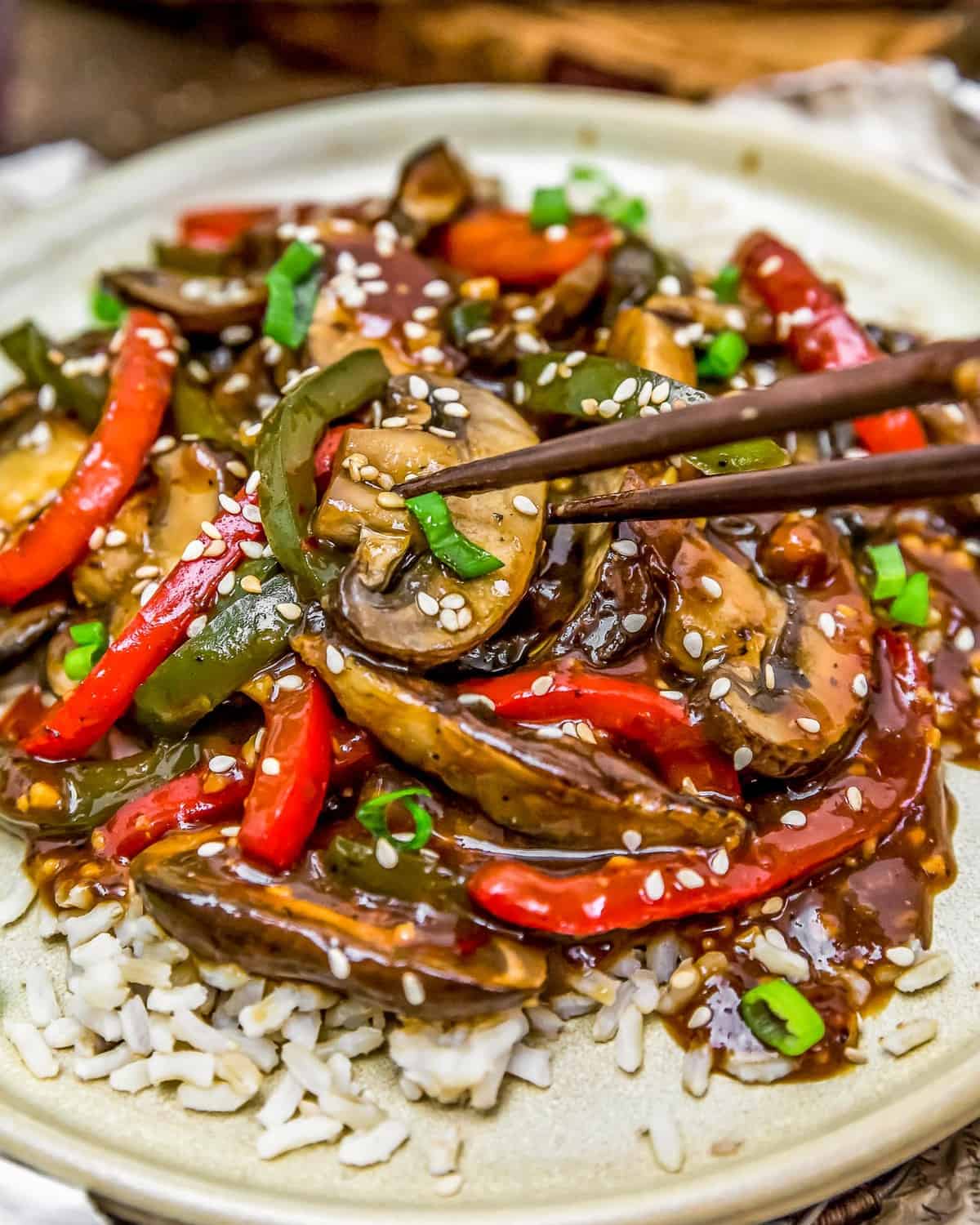 This bold and comforting dish is a delicious twist on a classic takeout featuring all the must haves: fast, easy, flavorful, and belly pleasing. Our rich Vegan Chinese Pepper "Steak" is bursting with umami flavor and wholesome ingredients; you won't believe how easy it is to make. Mixed hearty mushrooms play a starring role in this delicious vegan nod to Chinese Pepper Steak. This simple Asian dish is a quick way to spice up your weeknight dinner table.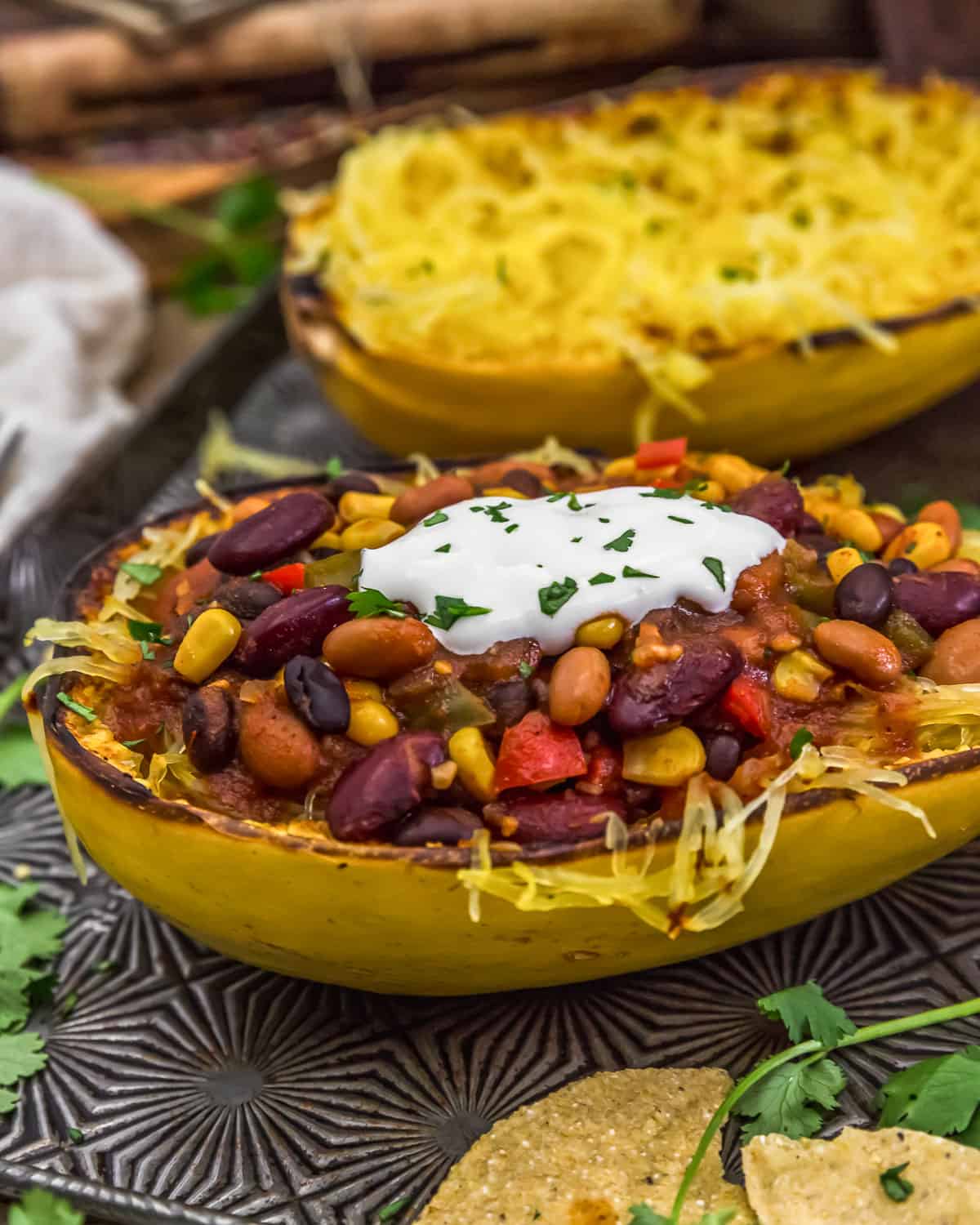 Healthy, aromatic, and comforting, this oil-free Sweet and Spicy Chili is loaded with bean and veggie goodness.  Full of flavor and easy to make on the stove top or Instant Pot, this low-fat chili is a meal all by itself, perfect served alone or with your favorite toppings.  This hearty chili will win over even the toughest of chili critics. Grab your bowl and get ready to dive in!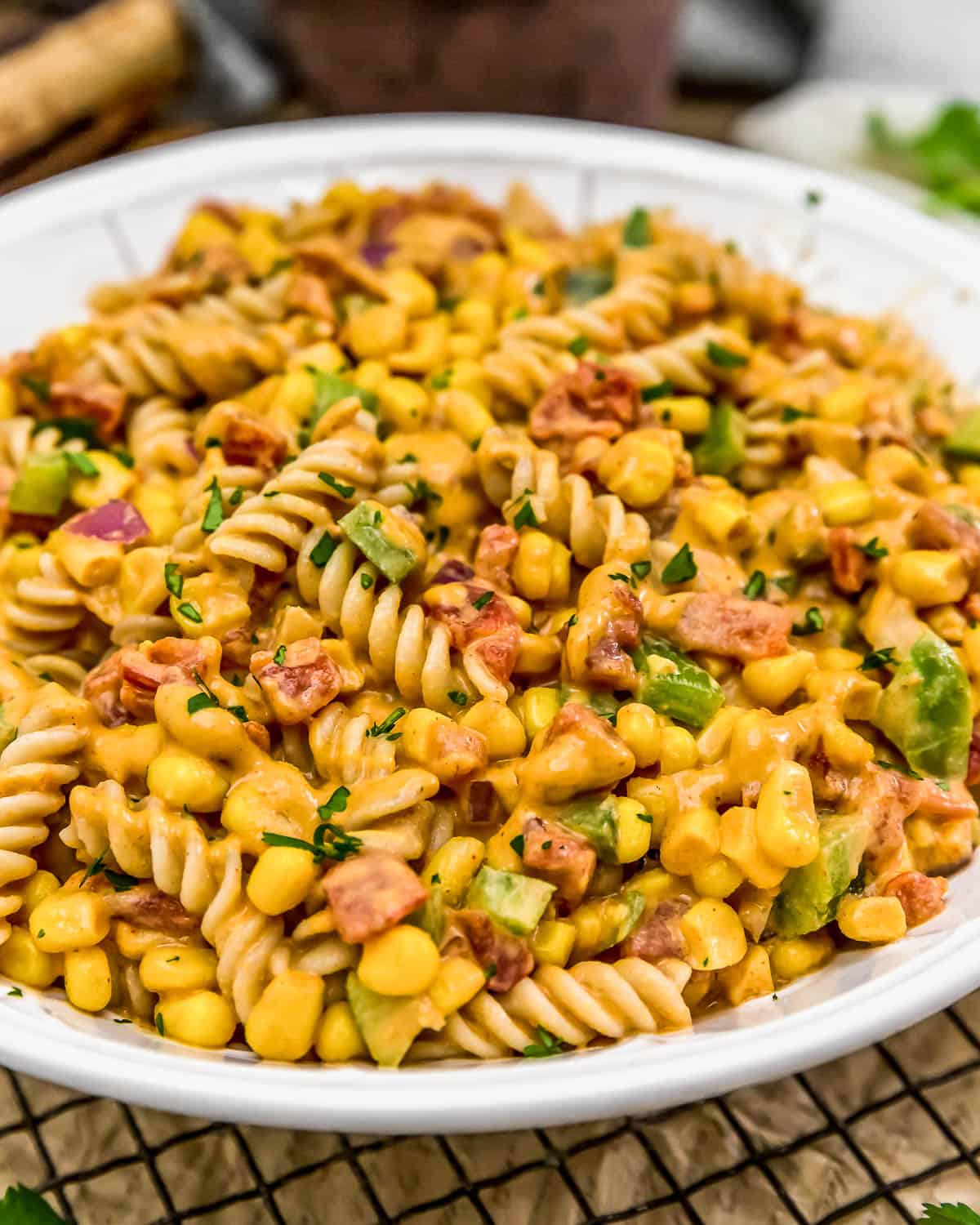 Incredibly vibrant and full of nutritious goodness, this oil-free Vegan Creamy Corn Pasta Salad brings all those amazing southwestern flavors together in a delicious pasta salad. Wholesome plant powerhouse ingredients like: bell peppers, red onions, corn, tomatoes and fusilli pasta perfectly coated in a velvety cashew sauce is sure to have the whole family begging for more.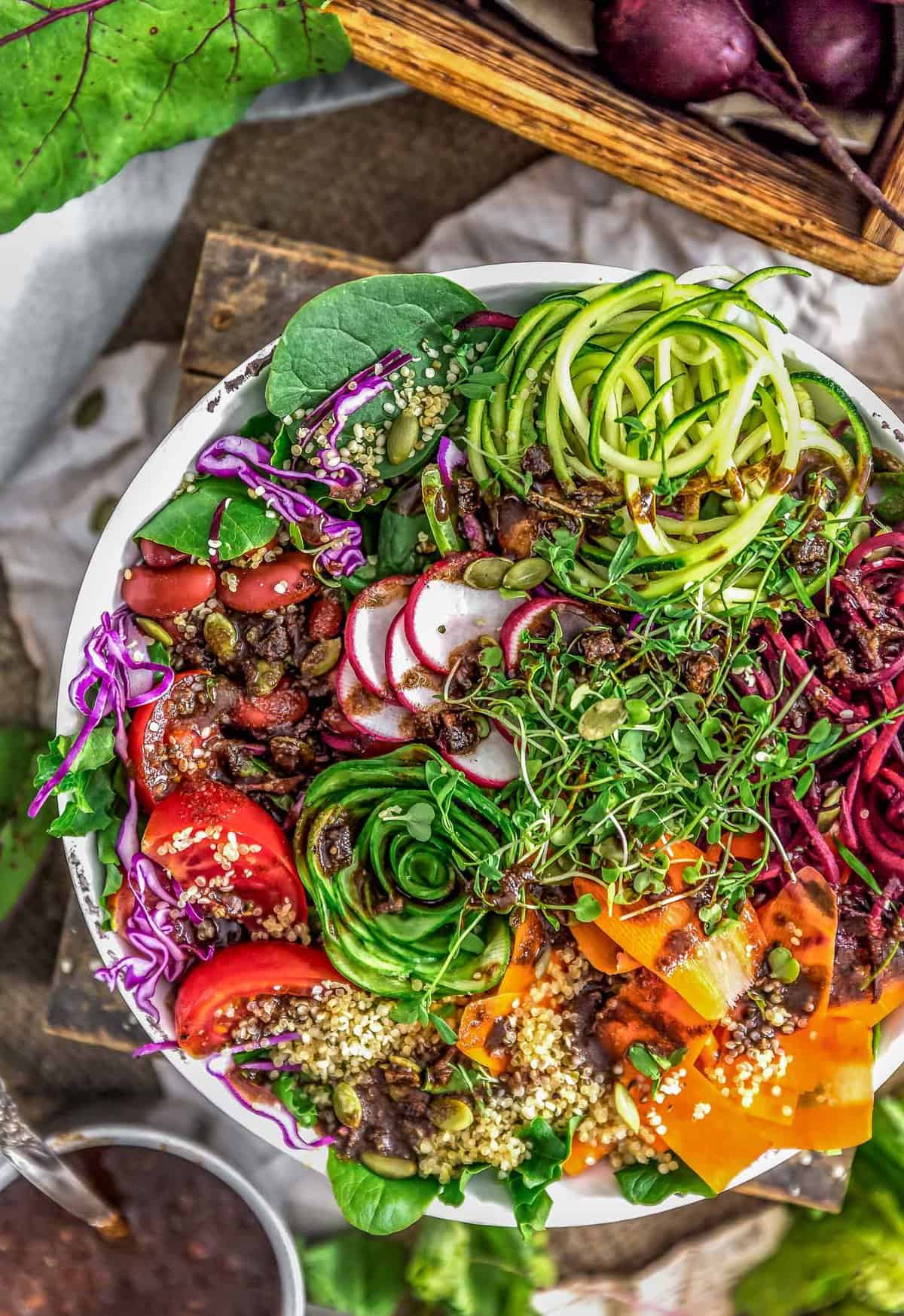 Variety is the spice of life, and it's so true when it comes to our dressings. Switching them up, and trying new flavors and combinations is pure happiness. But there is one dressing that we HAVE to share with you, and we use it all. the. time. It's our No Oil Balsamic Tahini Dressing. This delicious dressing is so fast, super easy, and packs a burst of flavor. The flavor combination works perfectly with a huge array of veggies, making it one of our favorites. Always switching up the veggies, beans, and carbs makes for a fabulous ever-changing veggie bowl. It's both healthy and lip smacking good.
This nod to the Southern Ham and Lima Bean Fried Rice is a healthy, delicious, vegan twist that is an easy one-skillet wonder and packed with comfort food goodness.  Zesty Onions, sweet carrots, nourishing zucchini and yellow squash, earthy garlic, hearty lima beans and chewy rice come together to create an amazingly tasty Country Lima Bean Fried Rice dish that is savory and delicious.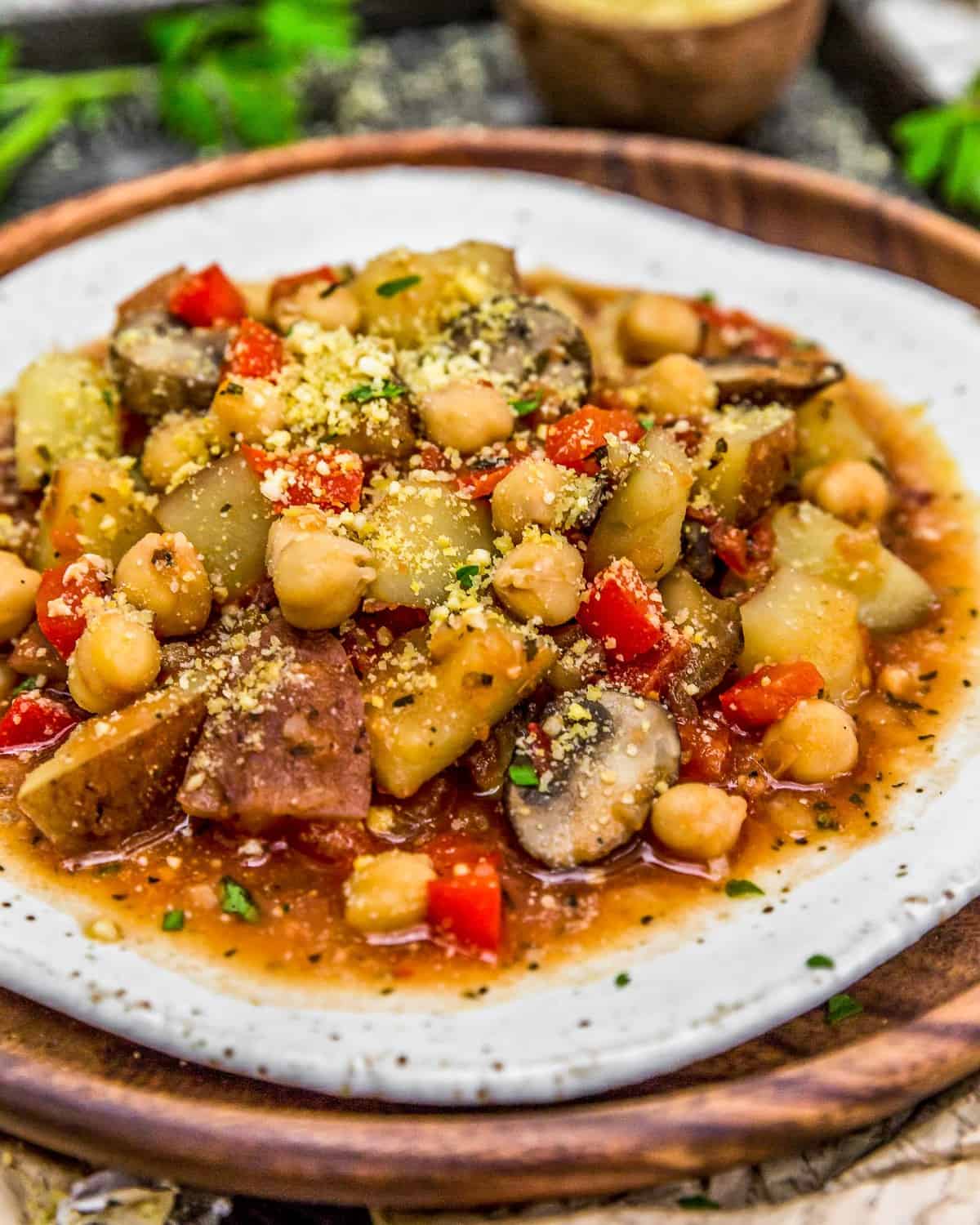 Grab a bowl and get ready to dive into this delicious vegan twist on Italian Chicken Cacciatore. We are switching it up and packin' it full of healthy feel-good ingredients, but don't worry, we're keeping that soul-soothing flavor in our comforting Chickpea Potato Cacciatore. Hearty potatoes, earthy mushrooms, and meaty chickpeas are all bathed in spiced tomatoey broth filled with delicious Italian herbs and spices. It's rich, it's bursting with flavor, and it's completely satisfying, the whole family will enjoy this delicious and nutritious twist on a classic Italian dish.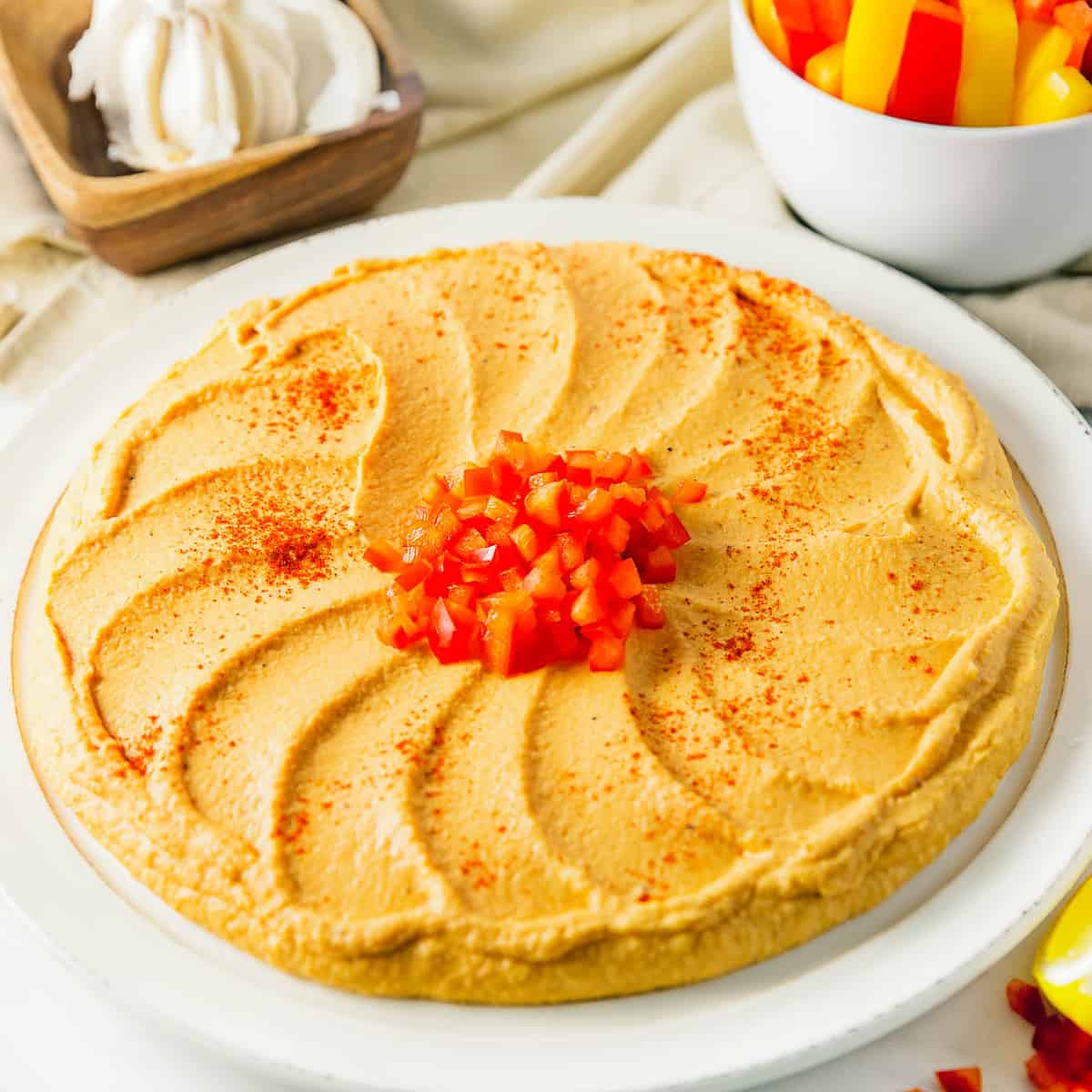 This creamy and velvety Roasted Red Pepper Hummus is perfectly accented with the rich flavor of roasted red peppers. The silky texture is superb, making it a delicious Whole Food Plant Based dip.