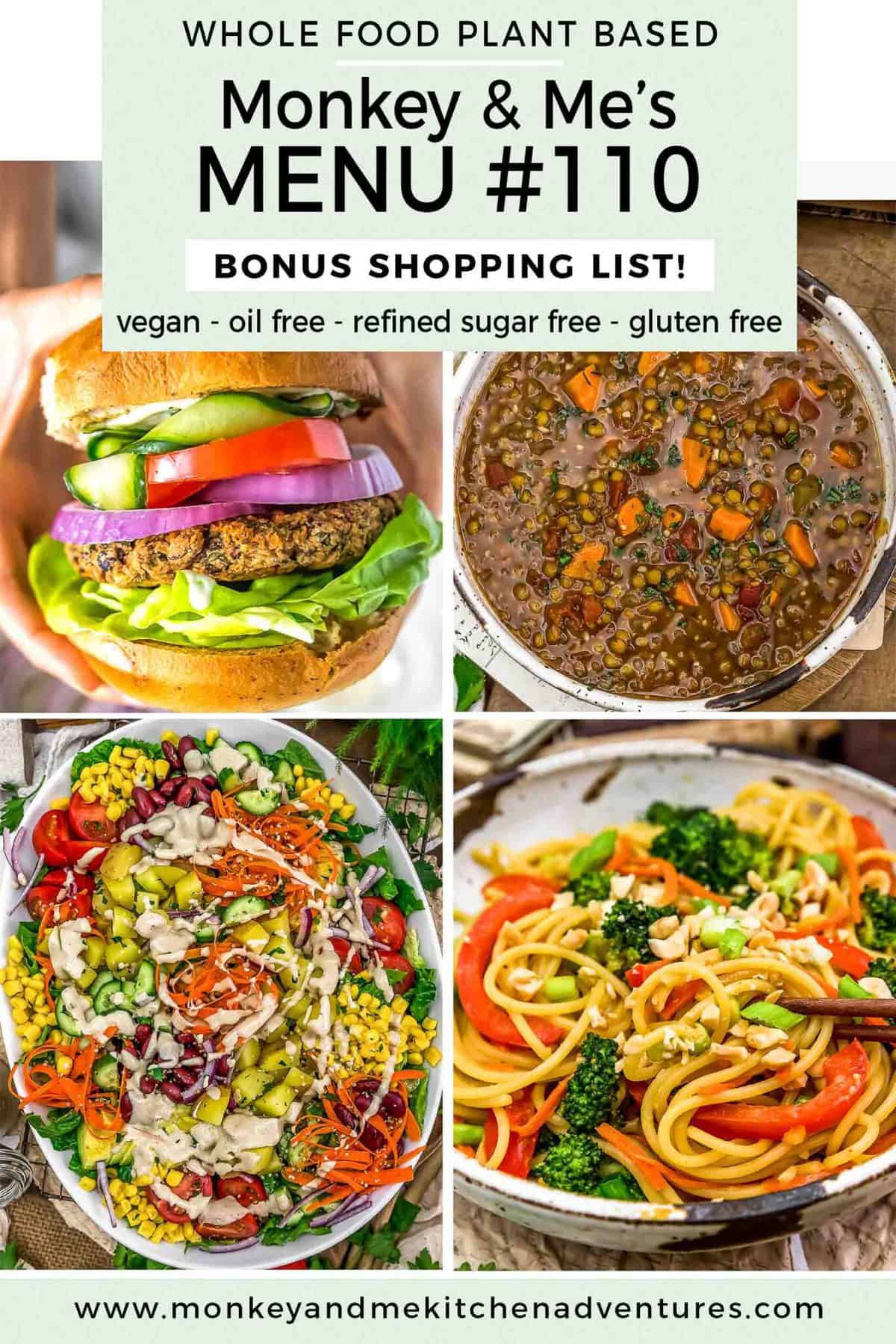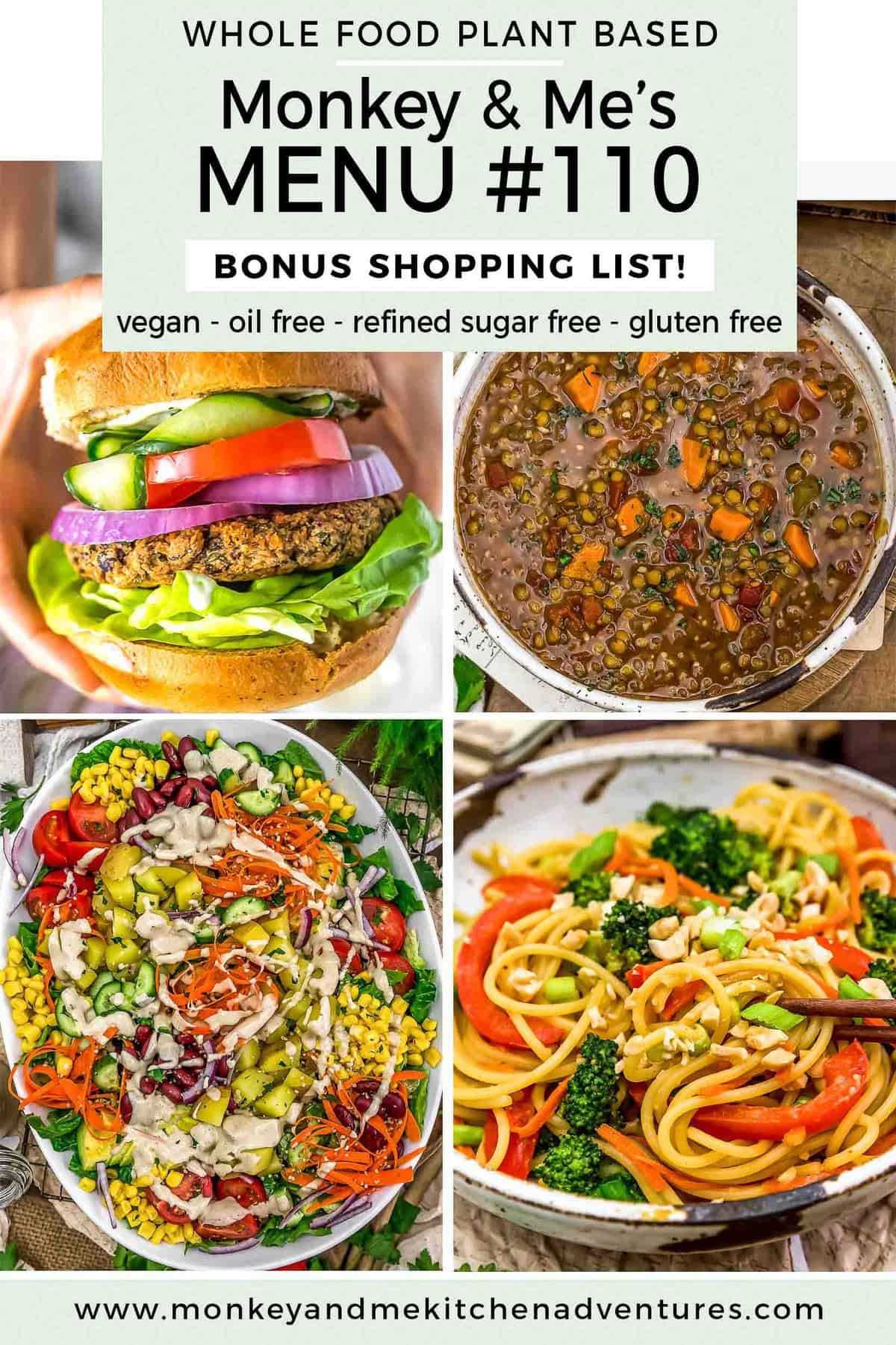 This week's Monkey and Me's Menu features some tasty recipes.  Menu #110 includes a FREE bonus shopping list.  All recipes are Whole Food Plant Based, vegan, plant based, oil free, refined sugar free, no highly processed ingredients, and gluten free.

Downloadable Menu which offers the following:

2 Breakfast ideas
2 Lunch ideas
2 Snack Ideas
5 Dinner Ideas, including a FREE downloaded shopping list (PDF – Below)

A comprehensive (downloadable) shopping list for the 5 Dinners

The shopping list is segmented into the common grocery store sections like "produce, spices, etc." making it easy to pick up these items from your local grocery store.
It also includes product suggestions that are Whole Food Plant Based compliant* for easy reference.  Note: These products are suggestions, please feel free to select your own favorite products.
Includes helpful codes so you can easily subtract items that you choose not to make.

Downloadable Instructions on how the meal plan work.
Note:  The term "Whole Food Plant Based compliant" is from a general standpoint.  There are Whole Food Plant Based diet branches that restrict certain food items.  Our recipes are all Whole Food Plant Based compliant based upon a high-level compliance standpoint. i.e. vegan, plant based, oil free, refined sugar free, minimally processed foods.
Some breakfast, lunch, and snack ideas are simple concepts that require no recipe.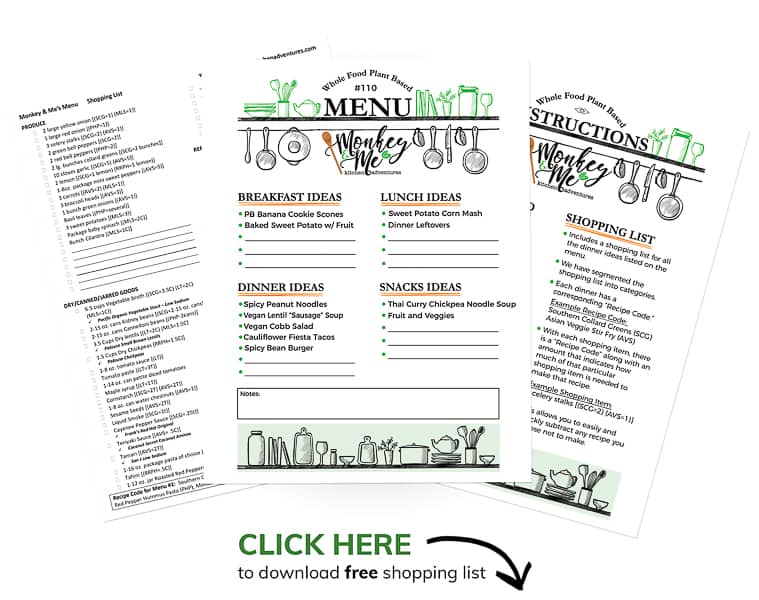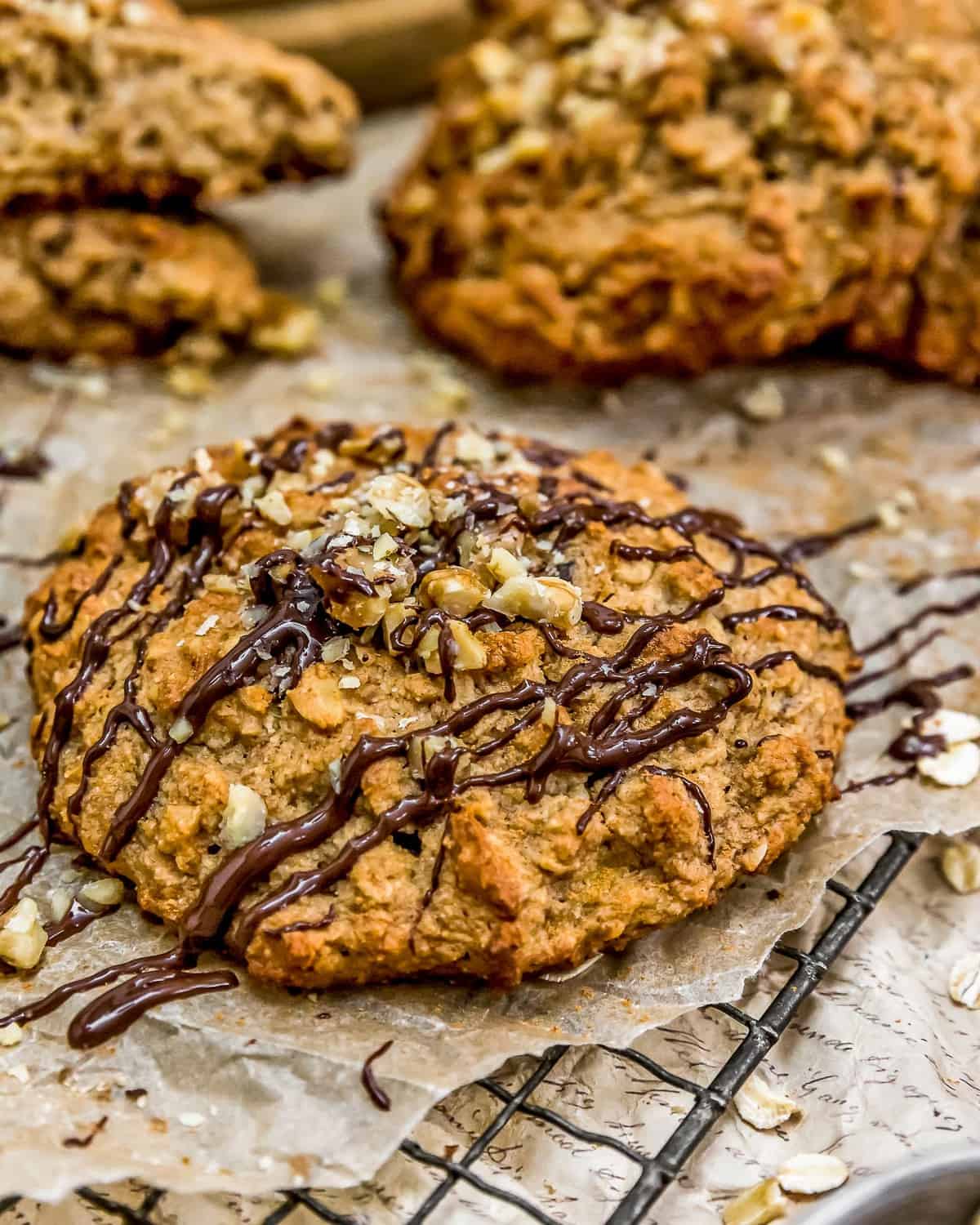 These soft and crumbly Peanut Butter Banana Cookie Scones are truly dream worthy. Sweet bananas, creamy peanut butter, and tasty walnuts are baked into delicious cookie-scones that are sure to have the whole family staring at the oven door waiting for these tender, soft, crumbly goodness to be done baking. They are the perfectly wholesome sweet breakfast treat or comforting dessert. Anytime you can have dessert for breakfast, count us in!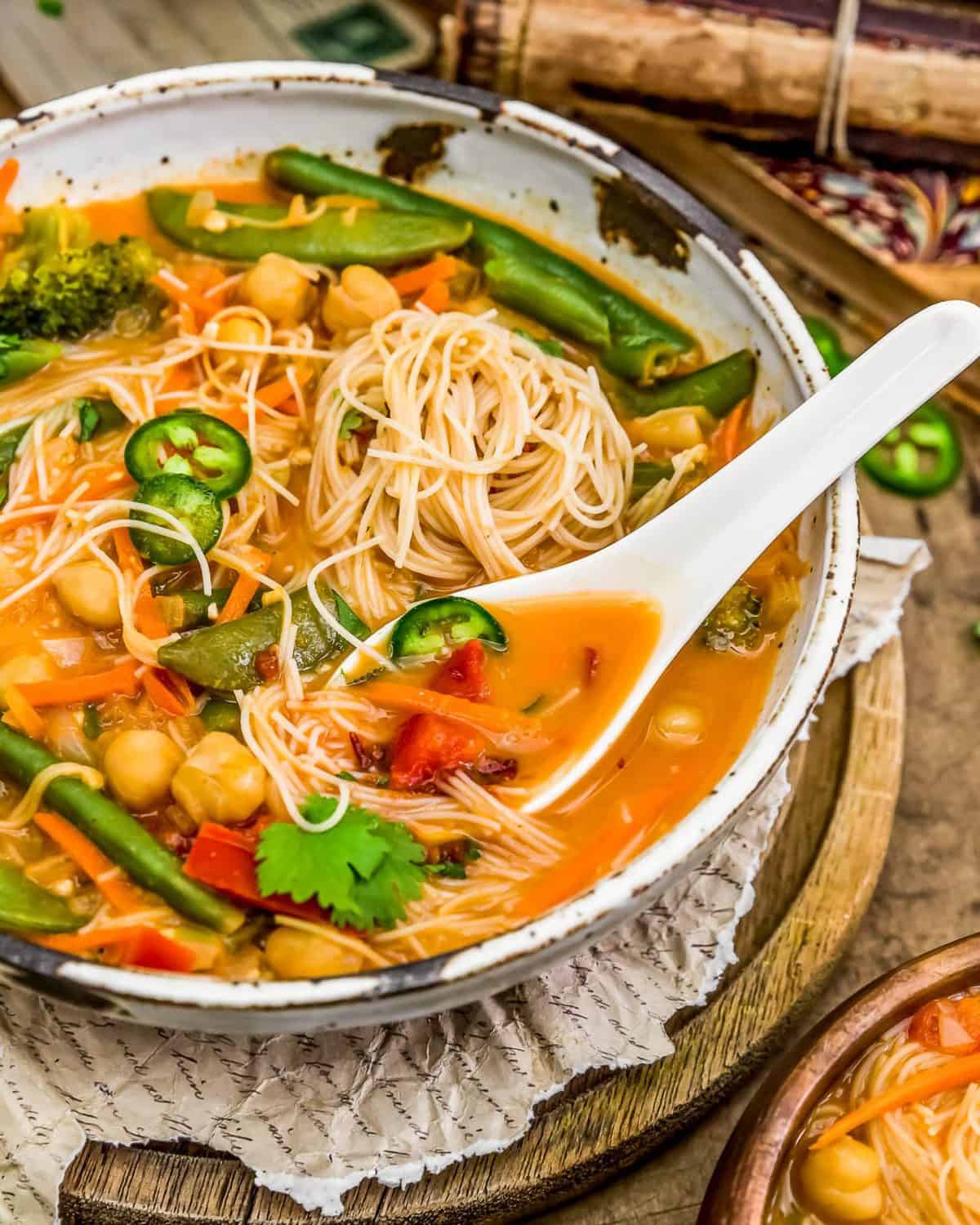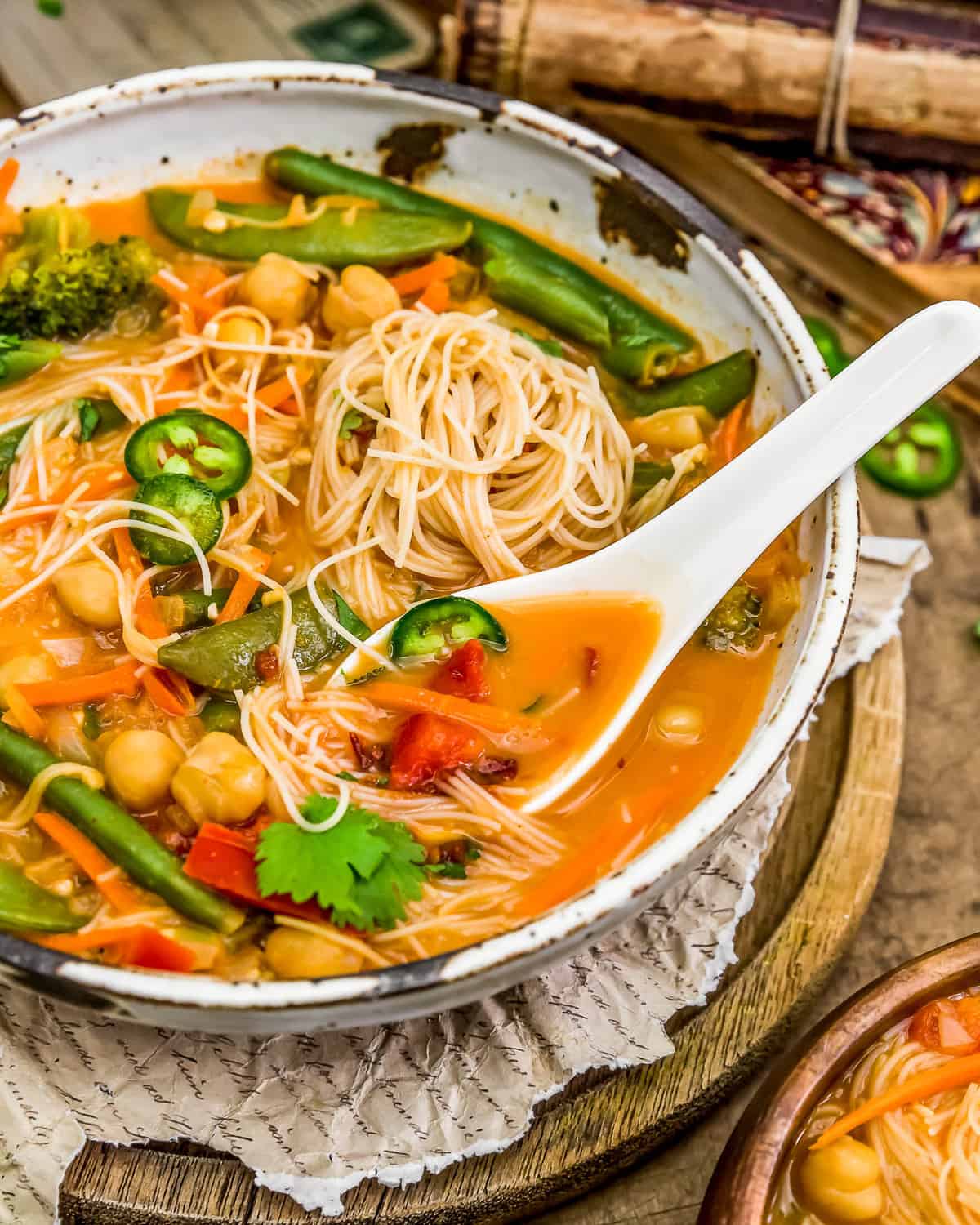 Calling all Thai curry fans, this healthy, wholesome, and utterly delicious Thai Curry Chickpea Noodle Soup is super easy to make and comes together in 20 minutes. It's pure Thai curry heaven. Zesty onions, earthy garlic, zingy ginger, nourishing veggies, hearty chickpeas, and chewy noodles are bathed in a bold Thai Curry flavored-rich soup. It will absolutely delight your taste buds.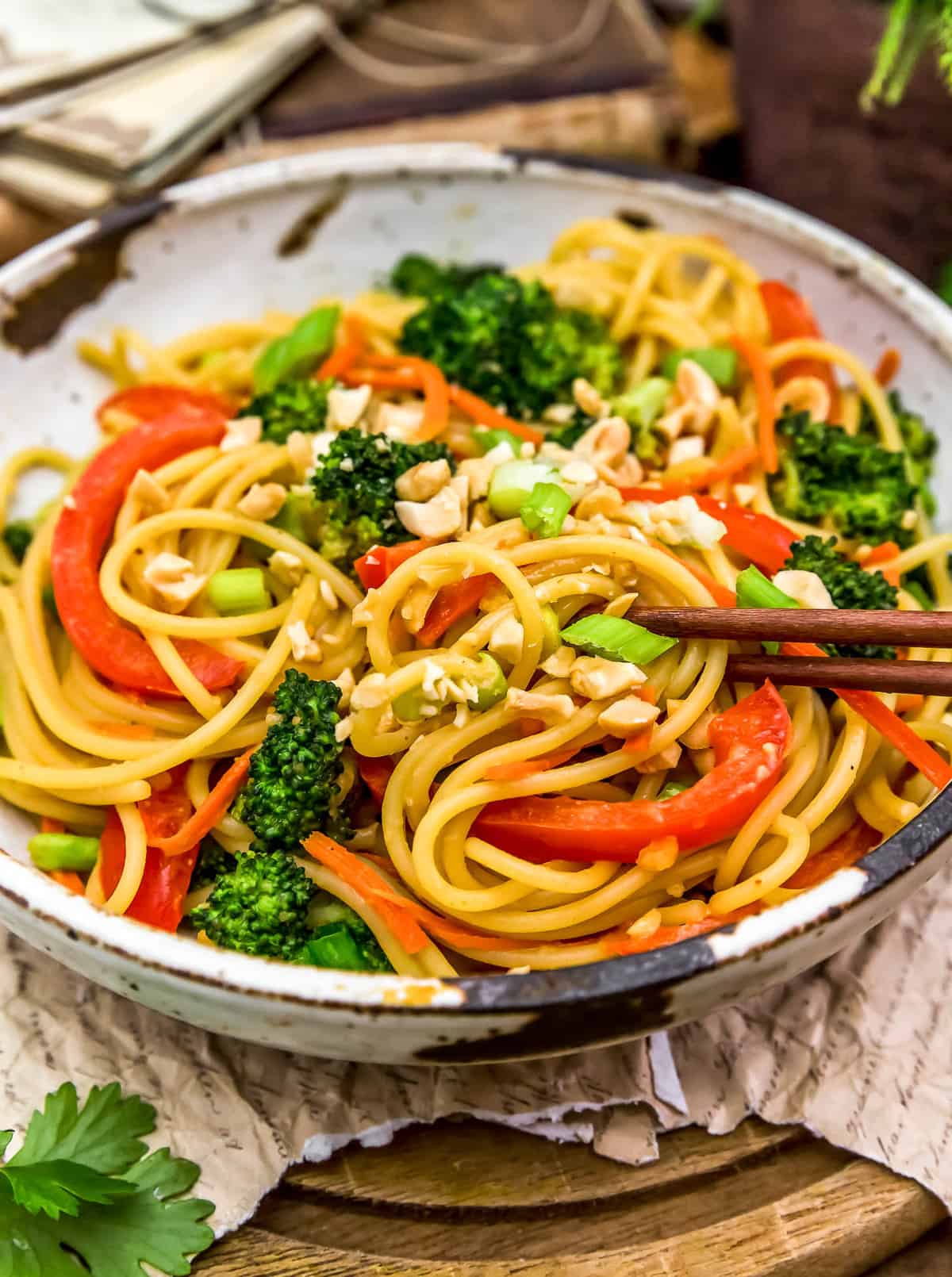 Spicy Peanut Noodles! Noodles, noodles, and more noodles! Busy weeknight meal plan is ready to go with this flavorful, fun, and fast noodle dish. Simple, creamy, and oh-so-delicious, this oil-free Spicy Peanut Noodles boosts nourishing veggies and tender noodles in a delectable spicy peanut sauce! Ready in 30 minutes, this tasty dish is guaranteed to get rave reviews.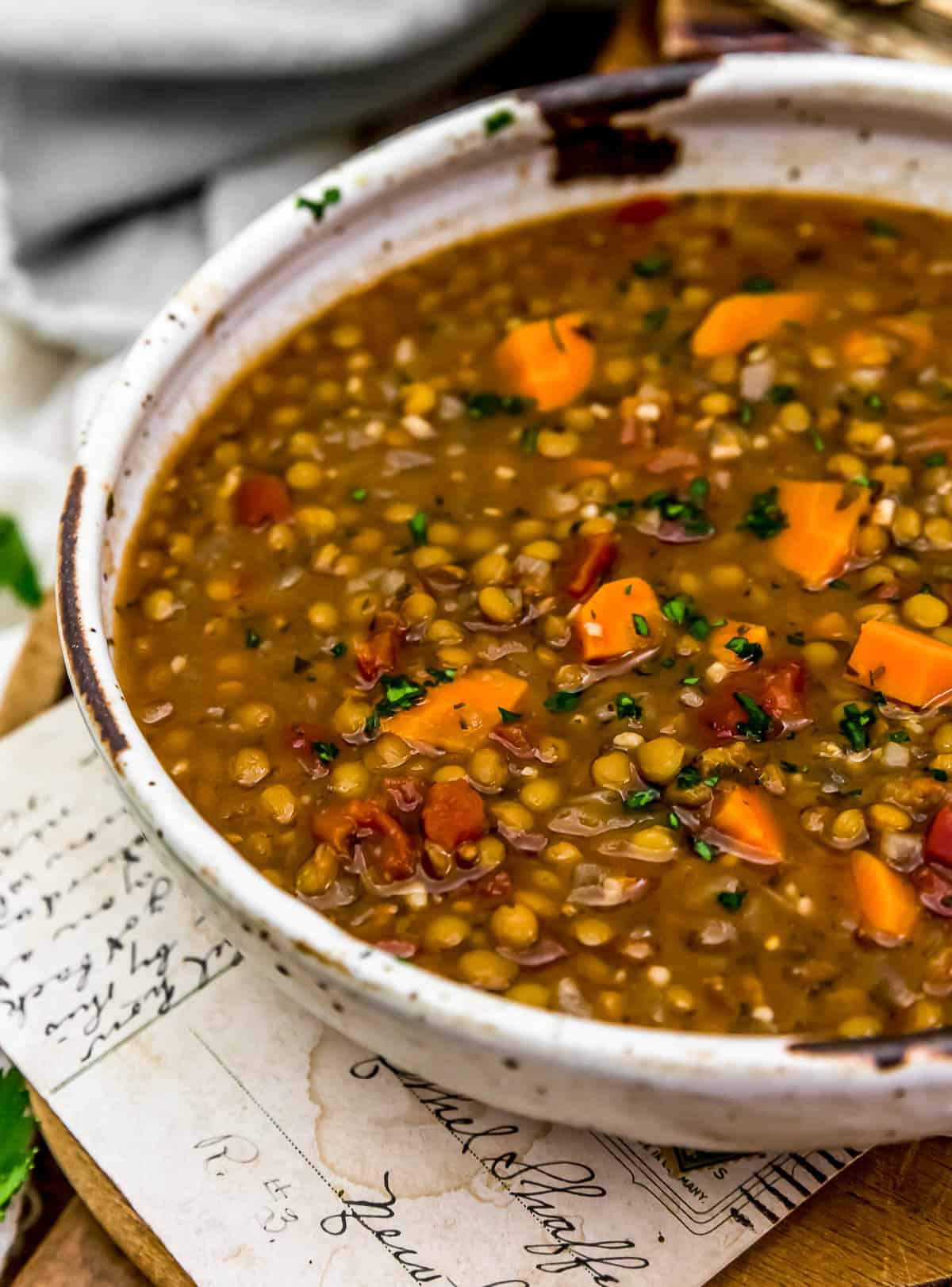 This healthy vegan nod to Carrabba's Sausage Lentil Soup is all that and more!  Protein packed lentils, zesty onions, sweet carrots, earthy celery, tasty garlic, and rich tomatoes simmer in a warm-spiced broth and perfect for chilly days. This oil-free, low-fat Vegan Lentil "Sausage" Soup is sure to make all your soup dreams come true!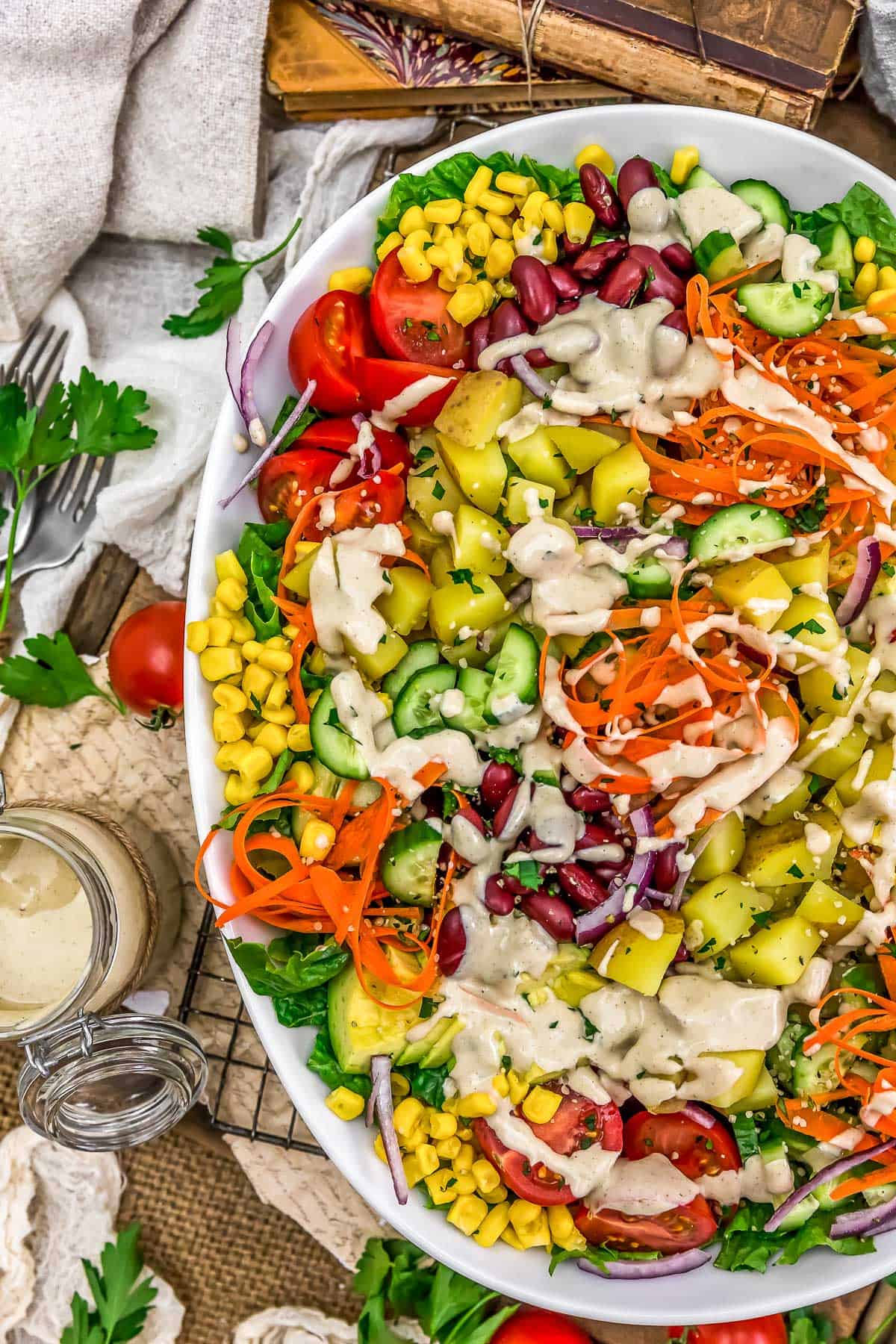 This healthy, oil-free Vegan Cobb Salad is a bursting with vibrant veggie rainbow goodness and drizzled with a irresistible creamy dressing. Tender boiled potatoes with a sprinkle of black salt makes for a delicious egg substitute. This big salad makes for a fresh and wholesome meal for lunch or dinner. The dressing alone will make your taste buds come alive with the first bite. You'll be wondering where the salad has been all your life!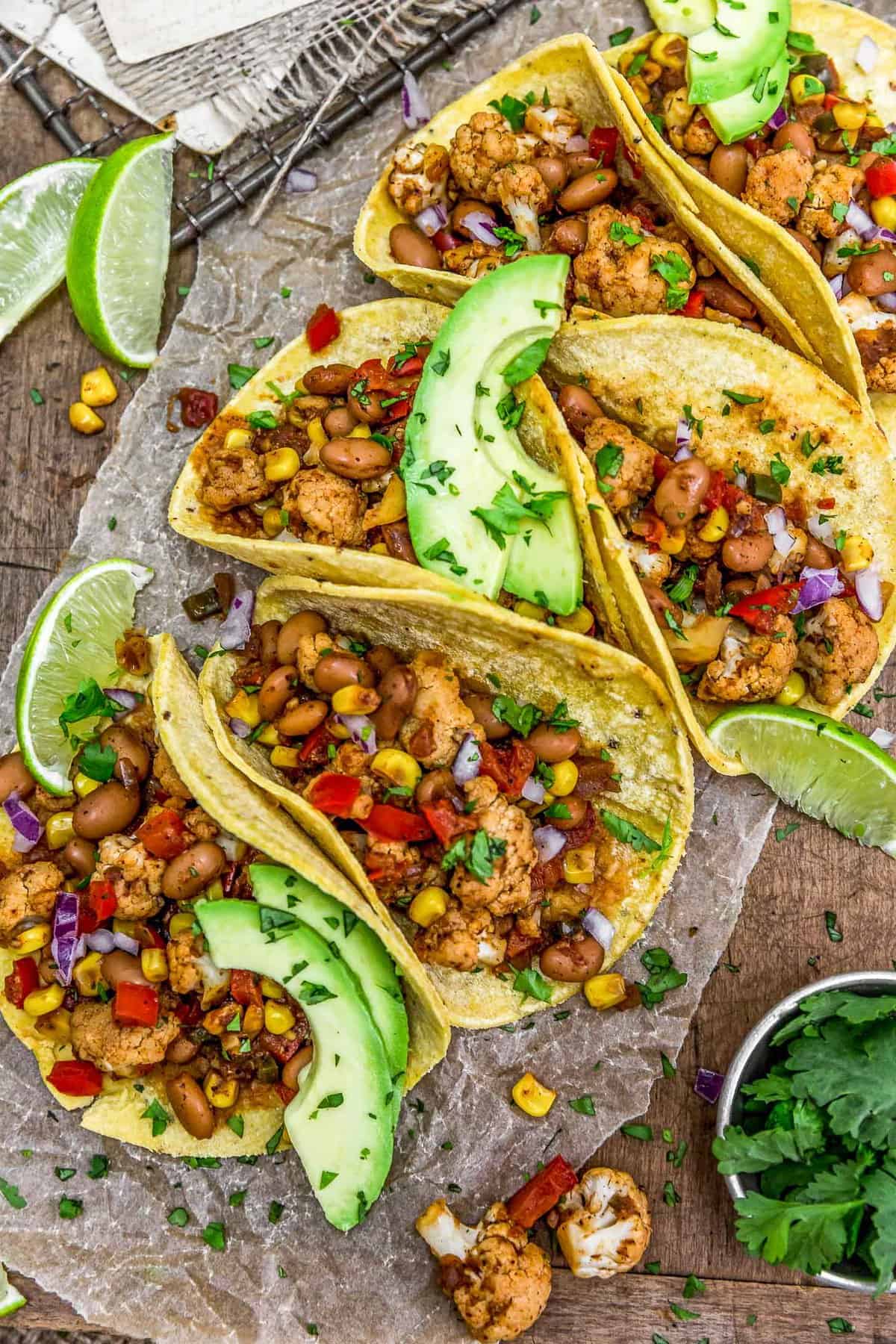 Fun, flavorful, and festive, these veggie lovers Cauliflower Fiesta Tacos are packed with bold deliciousness and nourishing ingredients.  These tasty tacos are filled with zesty red onions, spicy jalapenos, sweet red bell peppers, hearty cauliflower, earthy garlic, refreshing salsa, crisp corn, and protein-backed pinto beans, all seasoned with aromatic Southwestern spices! They will have the whole family seated at the table in a flash ready for taco goodness.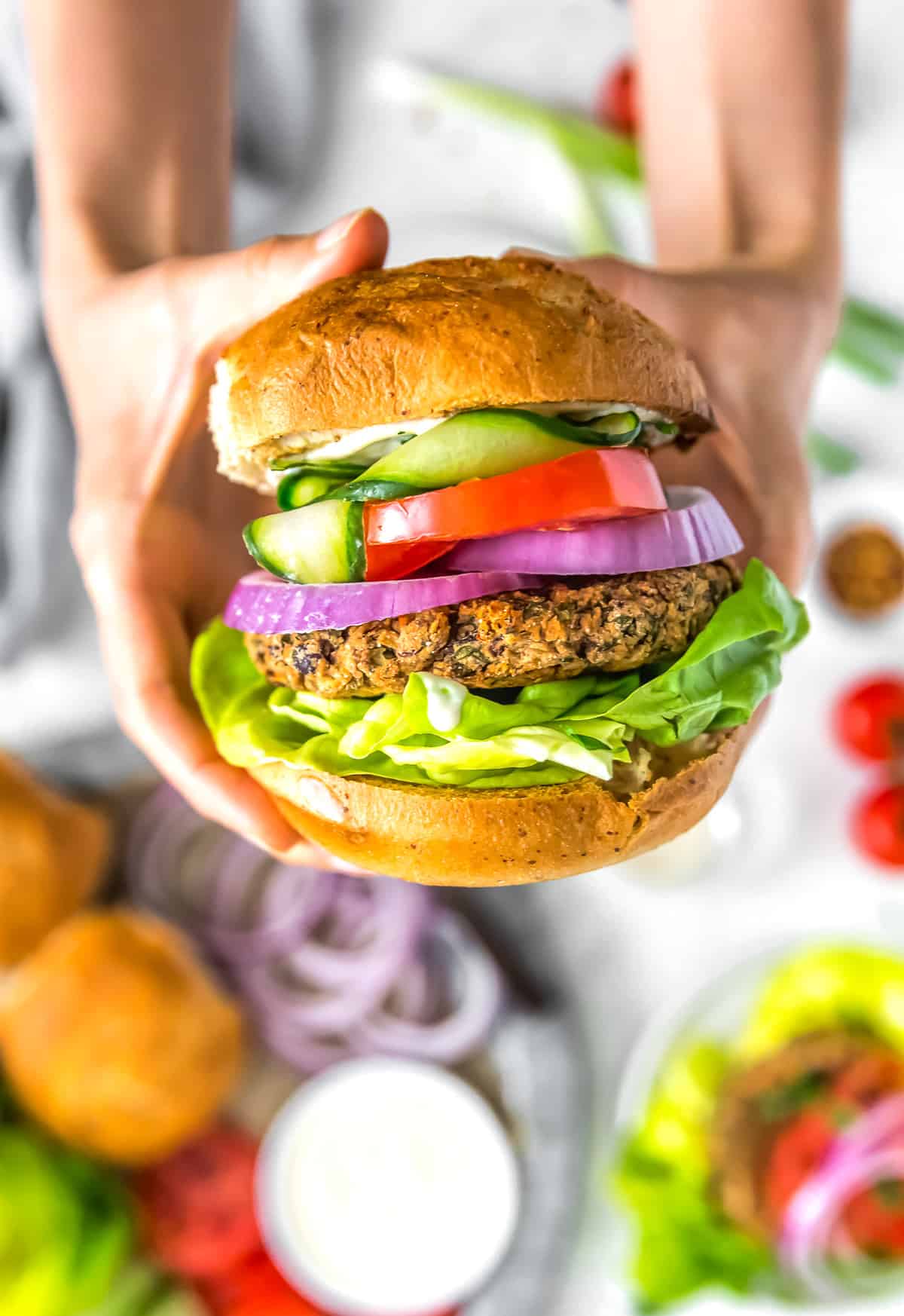 This aromatic and delicious Spicy Bean Burger paired with a tasty Garlic Sauce takes burger enjoyment to a whole new level! This beauty was inspired by the Middle Eastern kafta burger. Our vegan version is packed with onions, parsley, garlic, cumin, red pepper flakes as well as other tasty spices and ingredients. The creamy garlic sauce is get-in-my-belly goodness, making this duo the perfect veggie bean burger.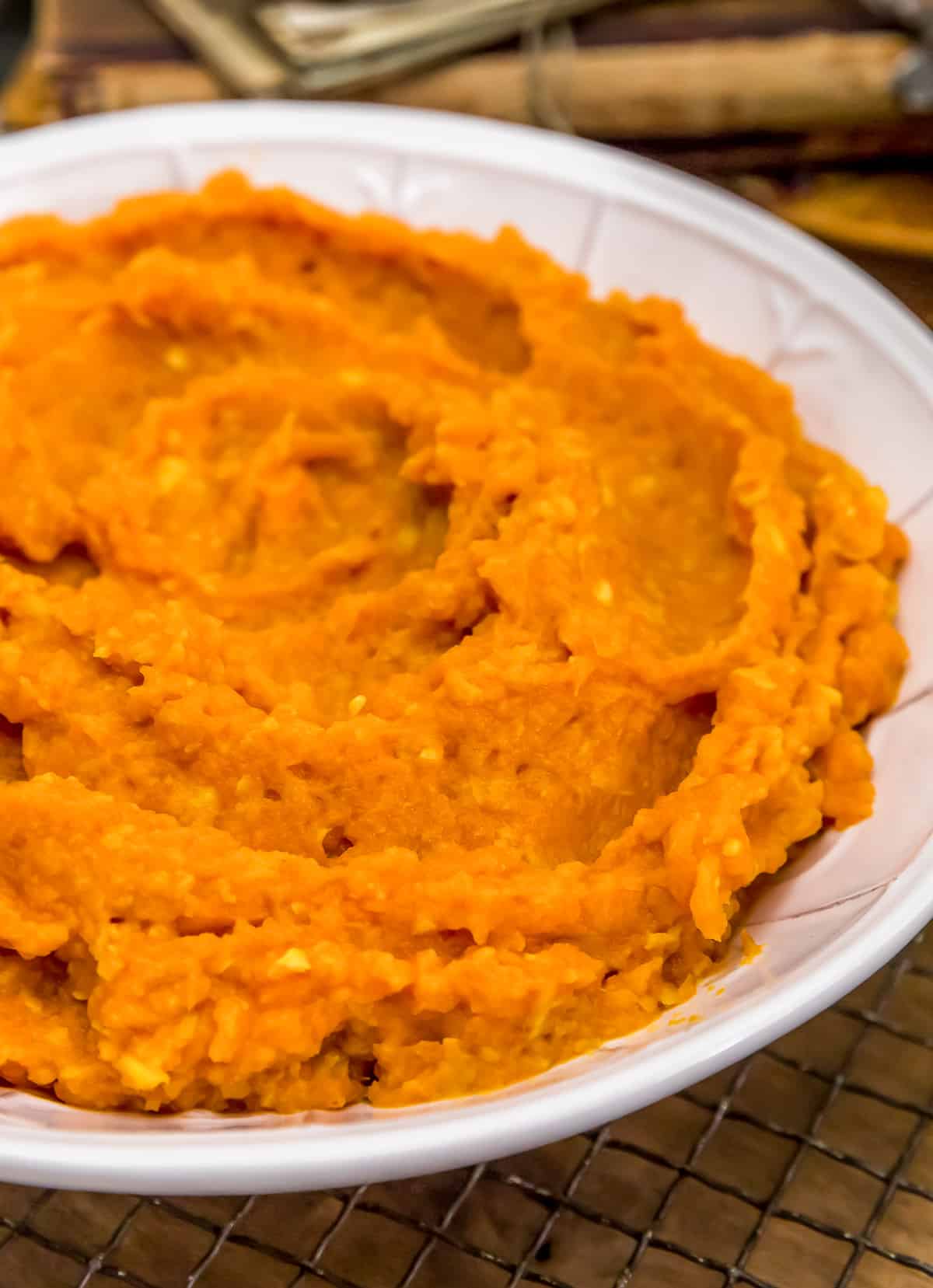 This simple, healthy, and delicious Sweet Potato Corn Mash is brimming with nourishing goodness and a perfect addition to veggie bowls or as a side for dinner. Wholesome corn adds the perfect sweet and "buttery" flavor to take baked sweet potatoes to the next level! Bonus it only has minimal ingredients, and it's oil-free and low-fat.  You won't believe how easy it is to make and how crazy good it tastes. It'll make a sweet potato lover out of you 😉