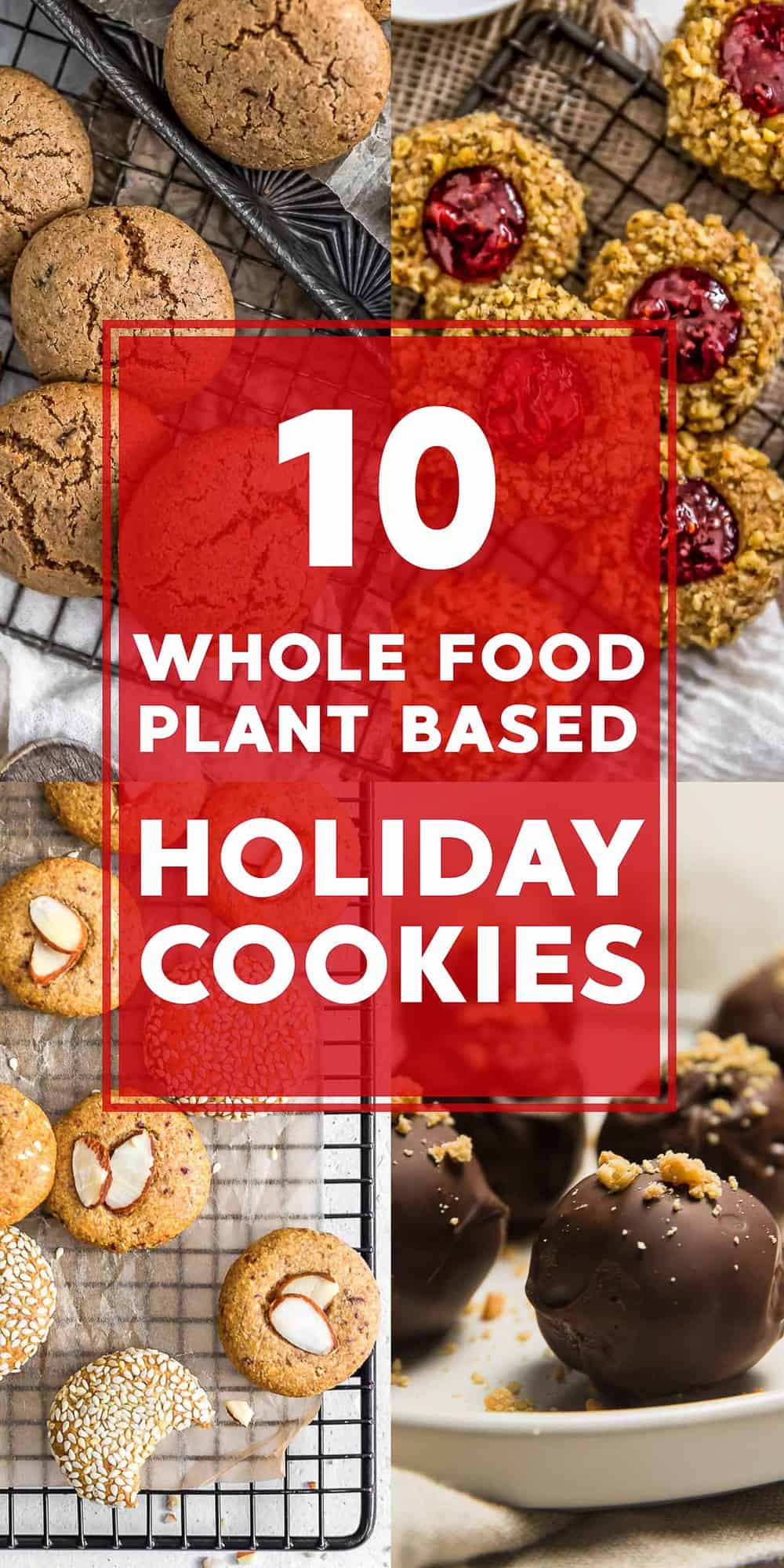 Looking for healthy Whole Food Plant Based holiday cookies?  Tis the Season! Christmas is right around the corner and you are probably gearing up to bake some fabulous healthy Christmas cookies for the lil kids (and big kids too), office parties, cookie swaps, family gatherings, holiday parties, and gifts! We've gathered 10 Whole Food Plant Based Cookie Recipes that are utterly delicious and perfect for your holiday baking!
All recipes are Whole Food Plant Based, vegan, plant based, oil free, refined sugar free, no highly processed ingredients, and gluten free.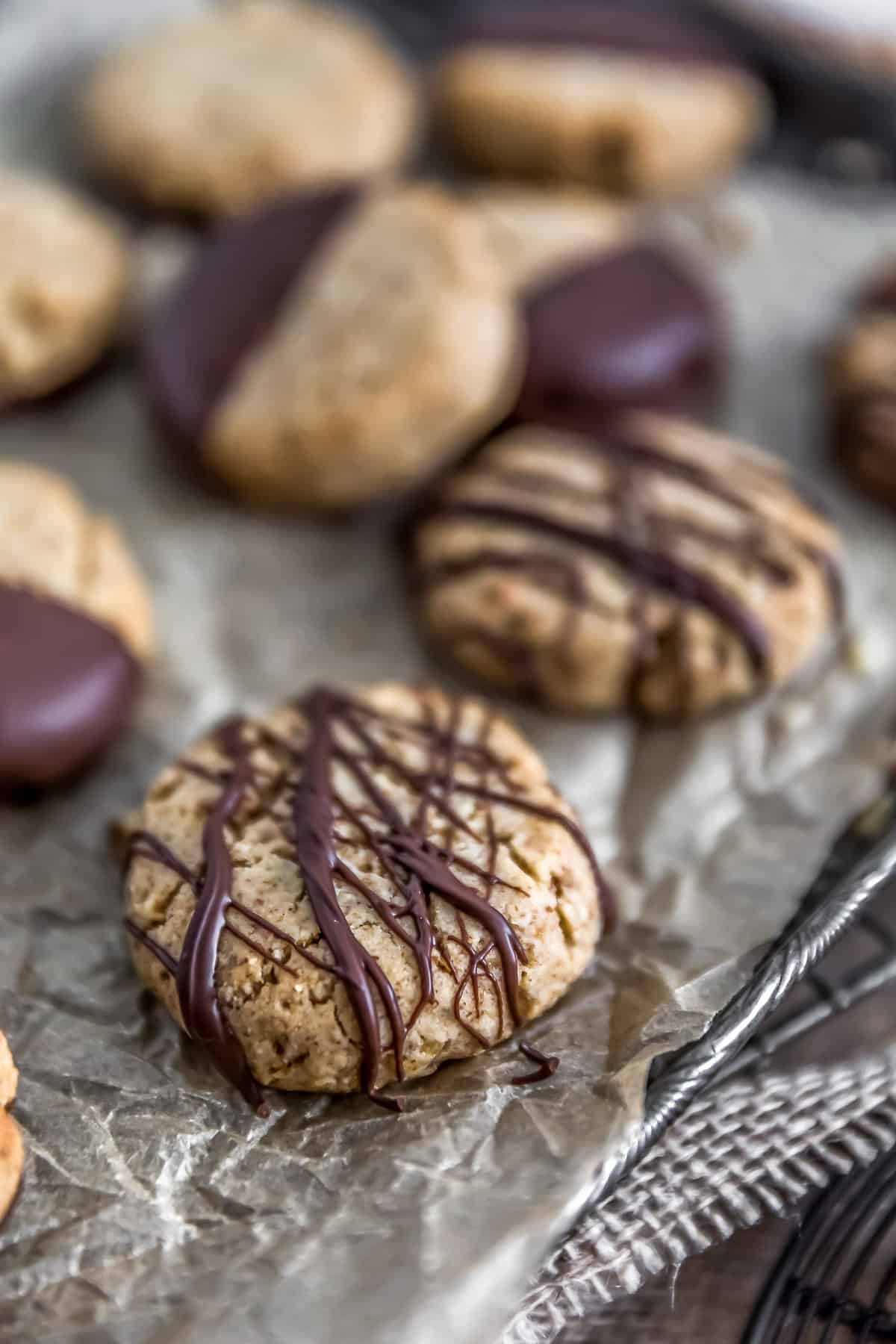 What could be better than tender, buttery, deliciousness all wrapped up in a beautifully healthy cookie?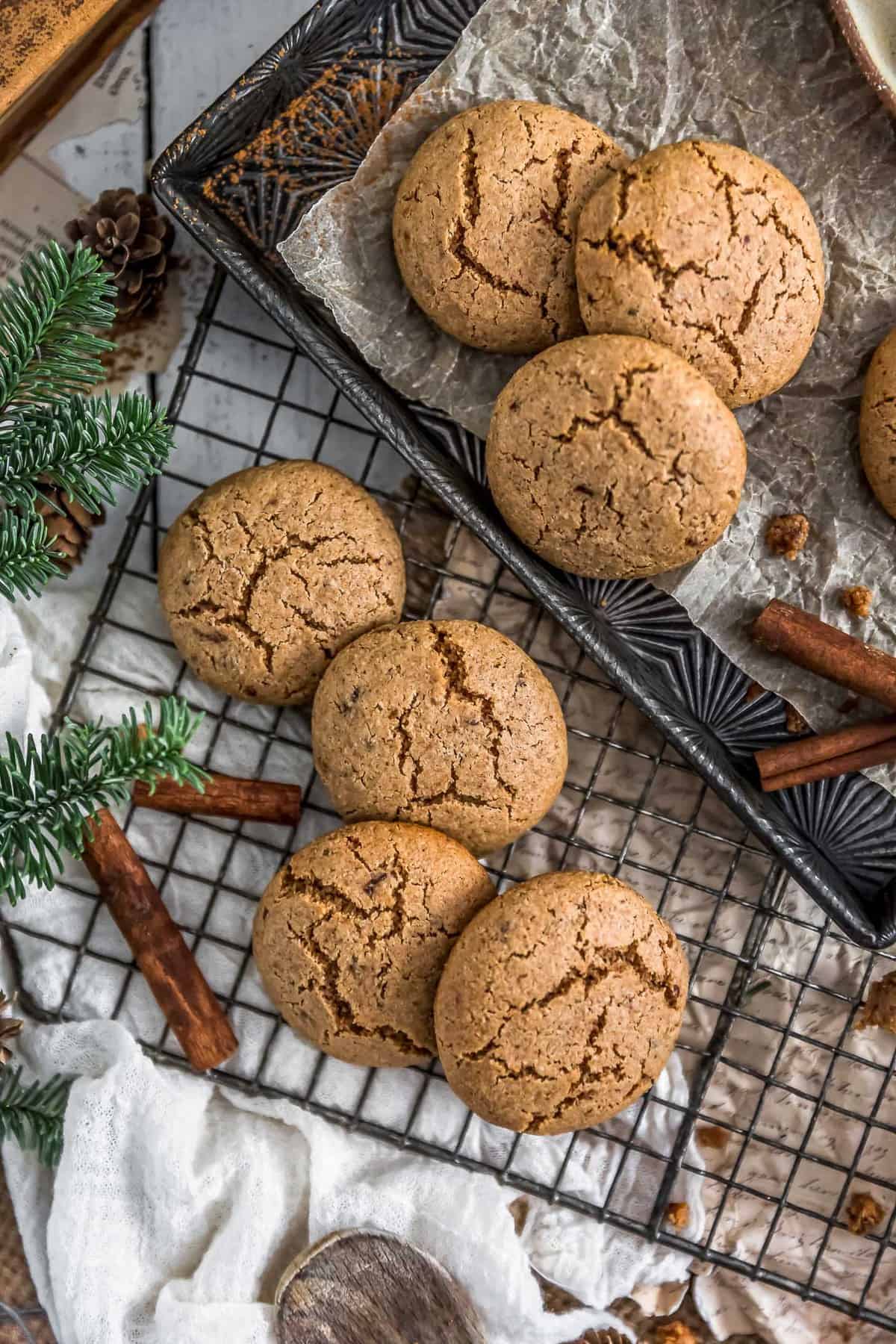 Perfect melt in your mouth puffs of irresistible cinnamony goodness.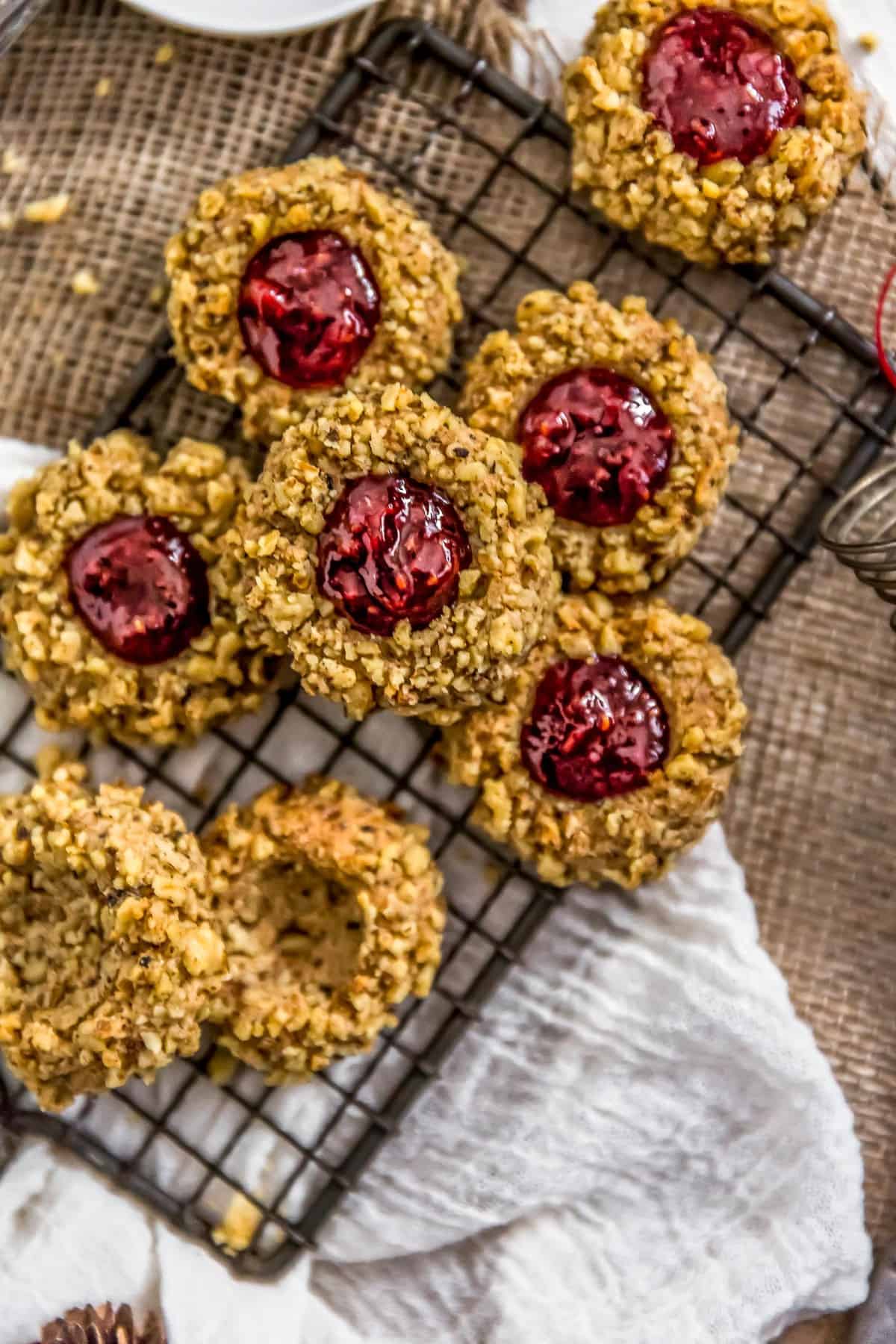 A delicious classic holiday cookie that is sure to put a smile on your face.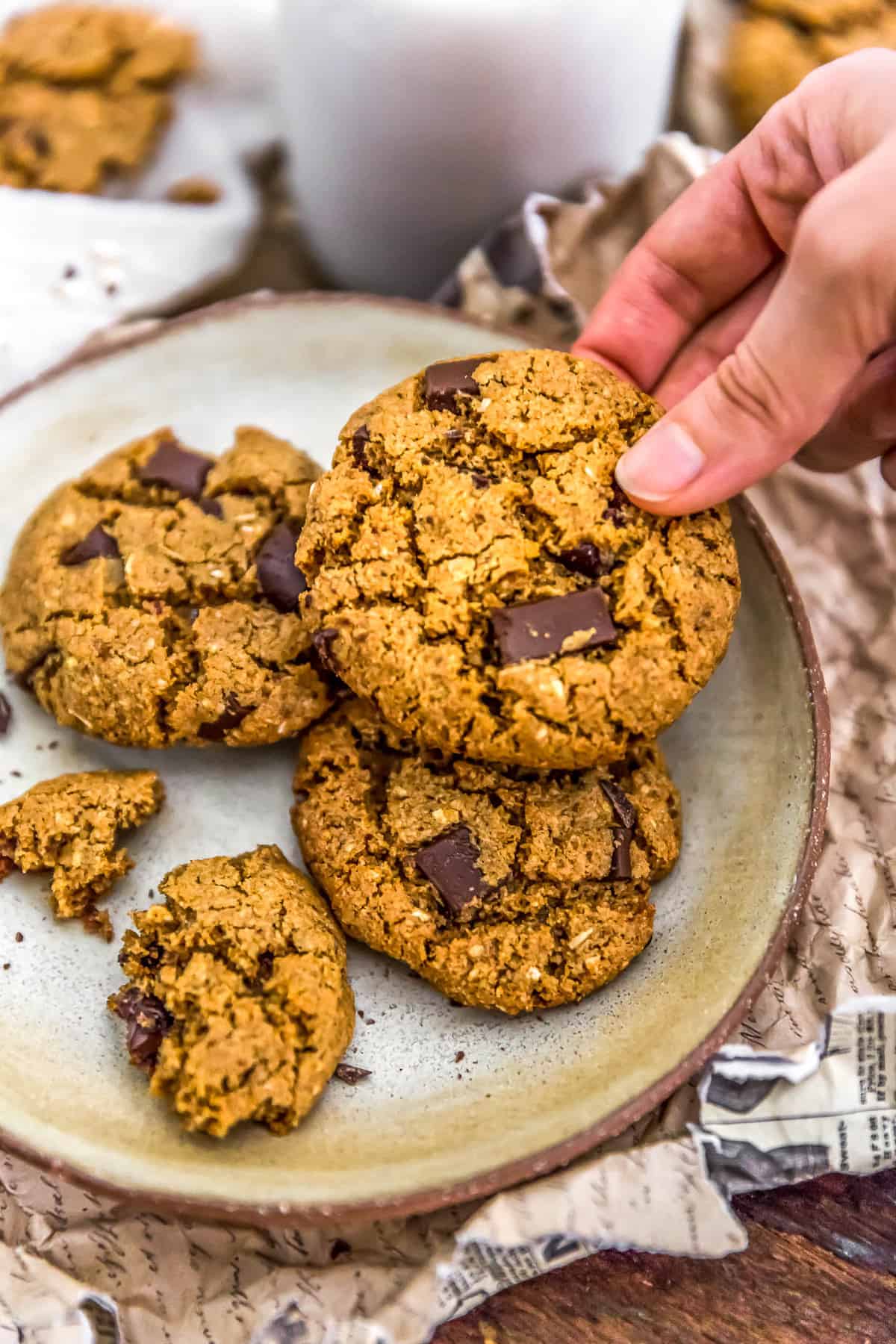 Warm, gooey, melty chocolate chips nestled inside a soft, chewy cookie, yes, please!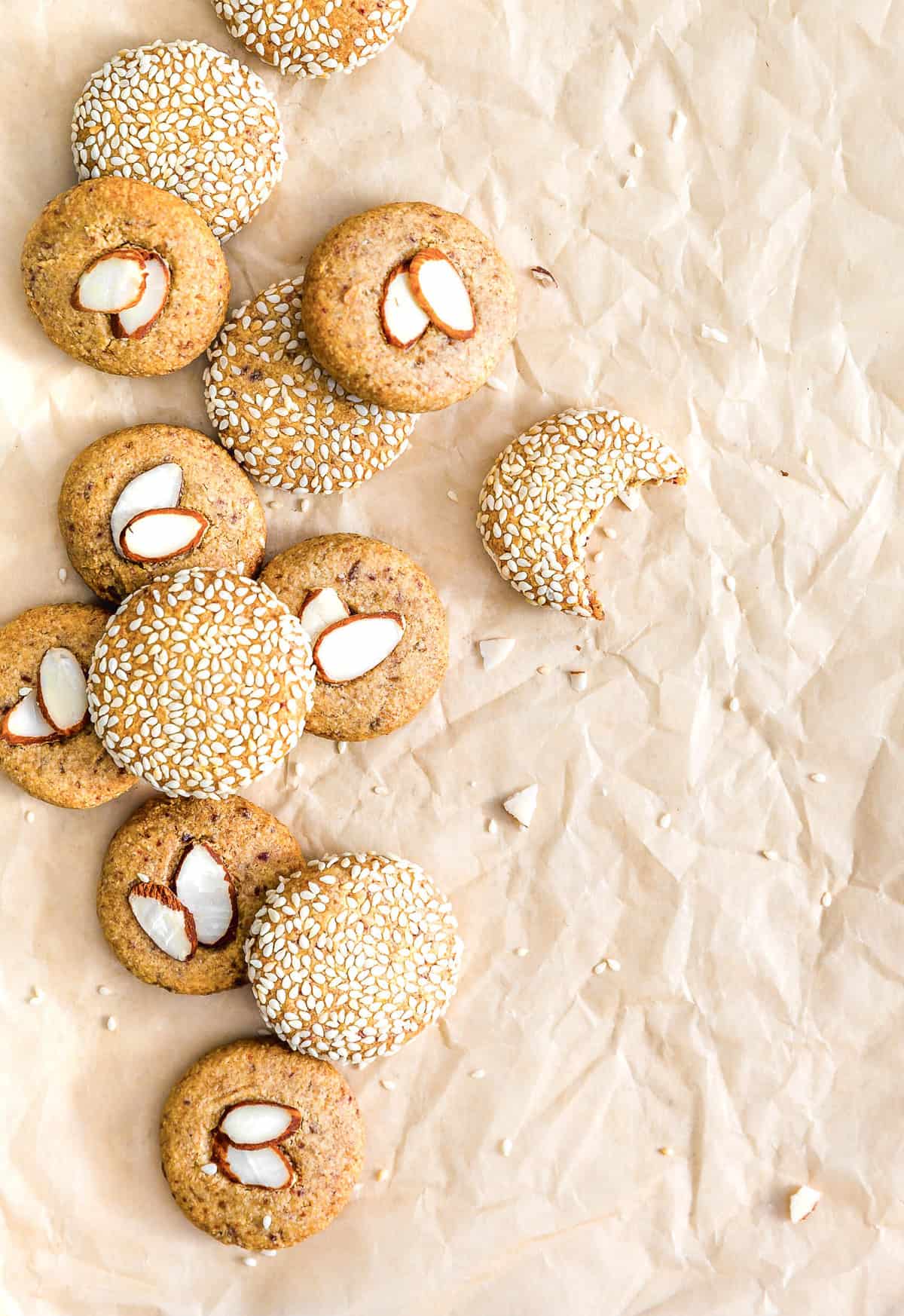 Made with Medjool dates, a beautiful blend of cinnamon and pumpkin pie spice, and just a few other simple ingredients making them a delicious AND healthy cookie.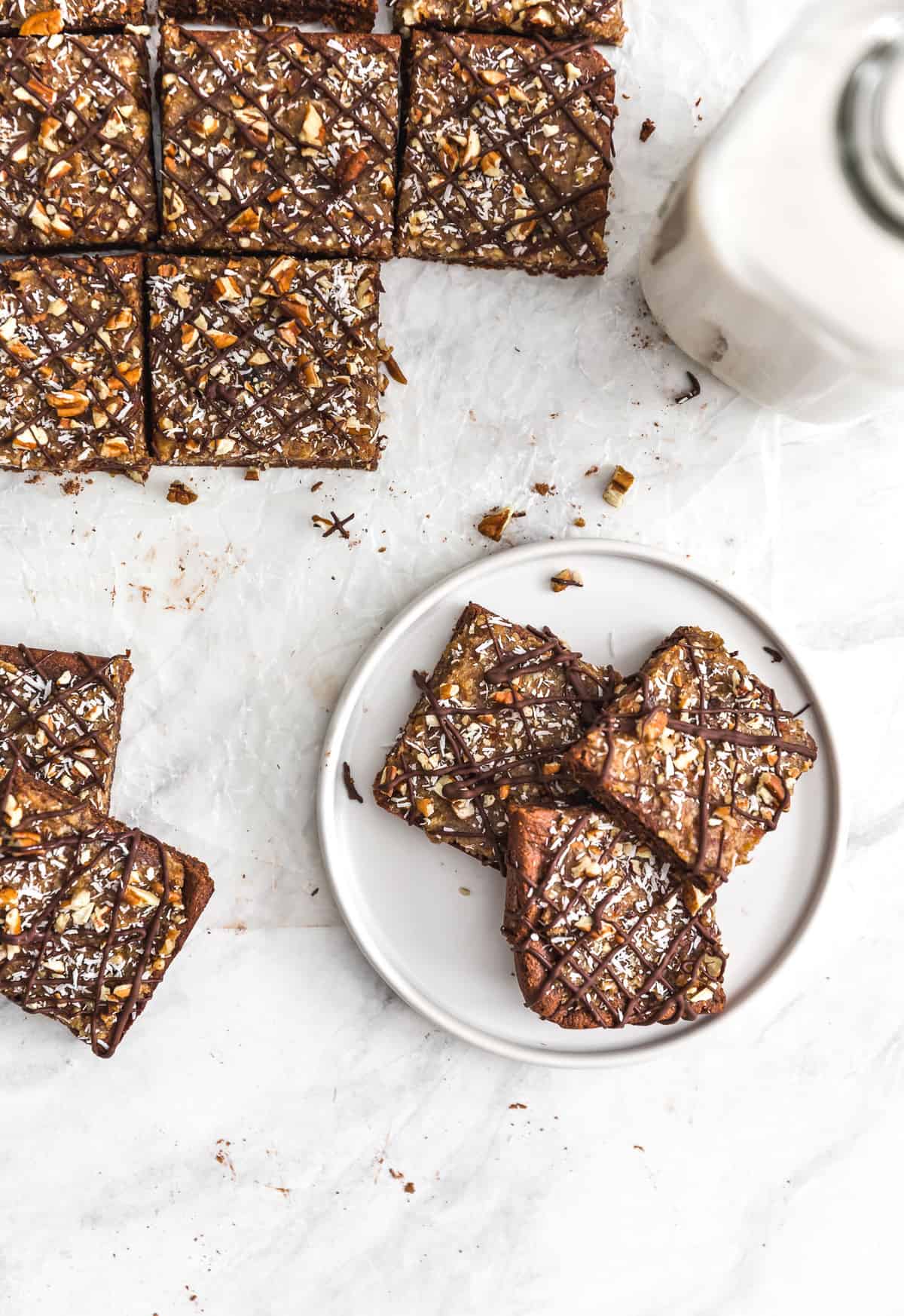 Rich, dense, ultra fudgy German Chocolate Bars are the exception to the cookie rule!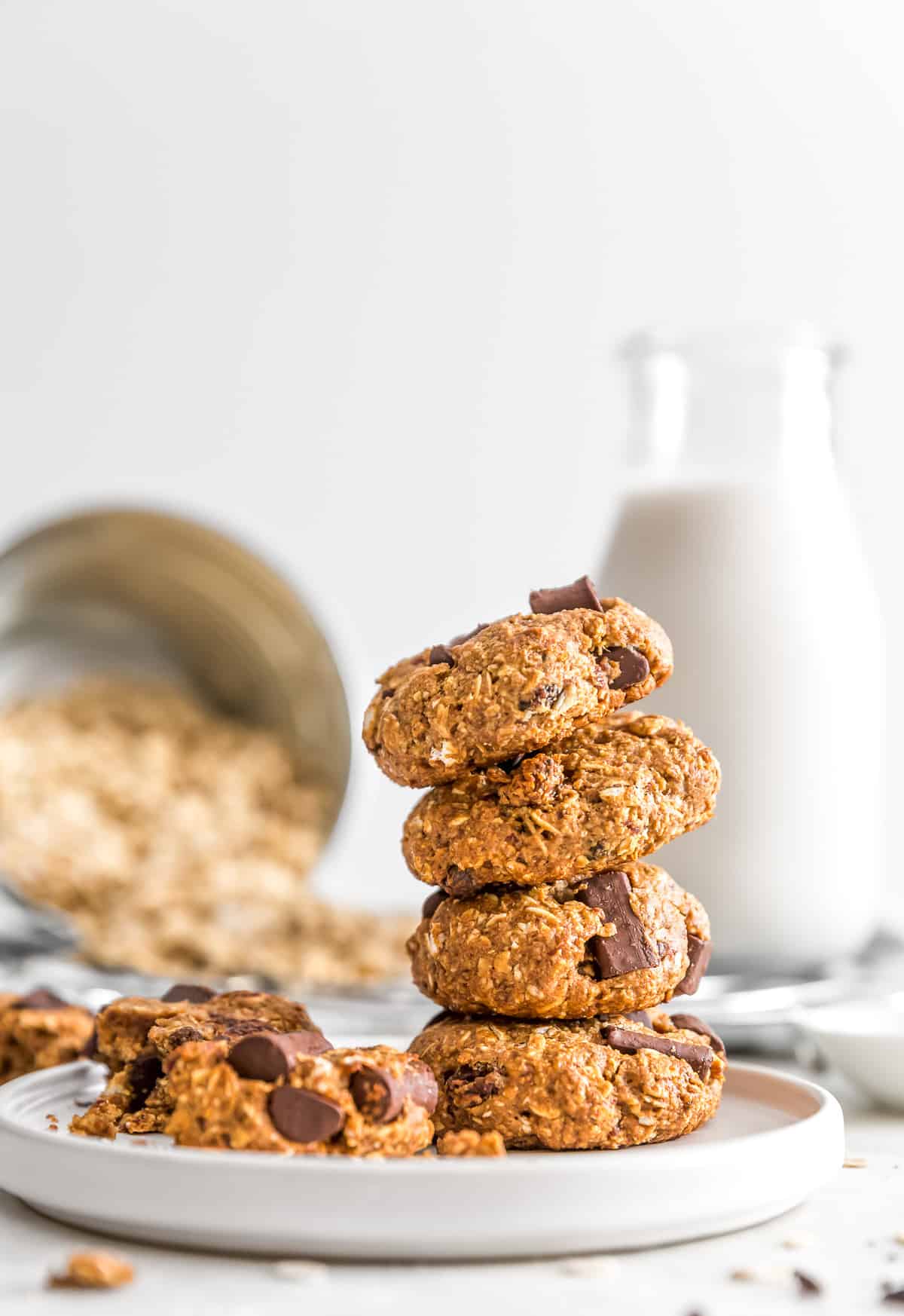 Sweet Raisins + Chocolate Chips + Oats = Delicious Oatmeal Raisin Cookies that are to die for!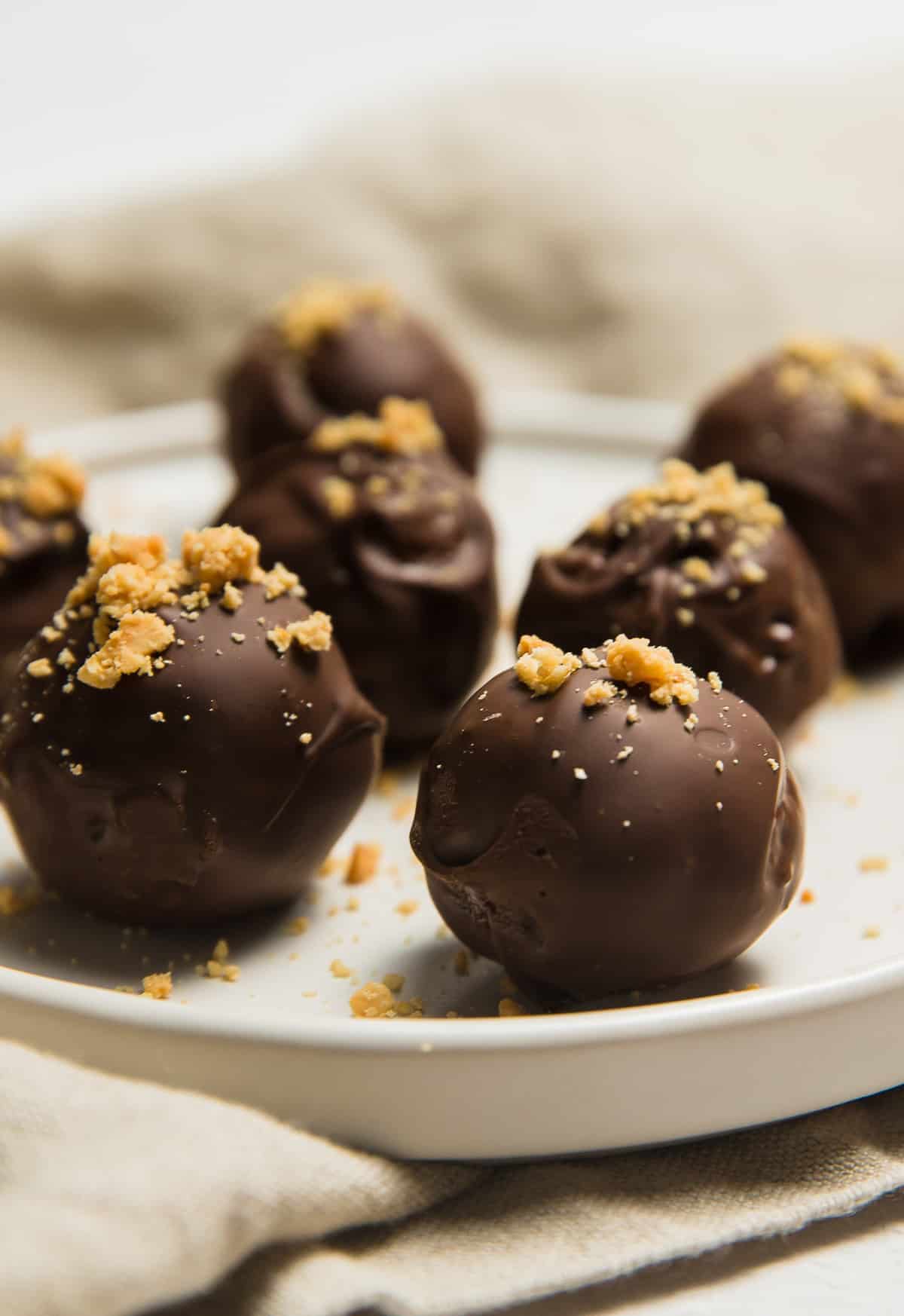 Chocolate and Peanut Butter are a match made in cookie heaven!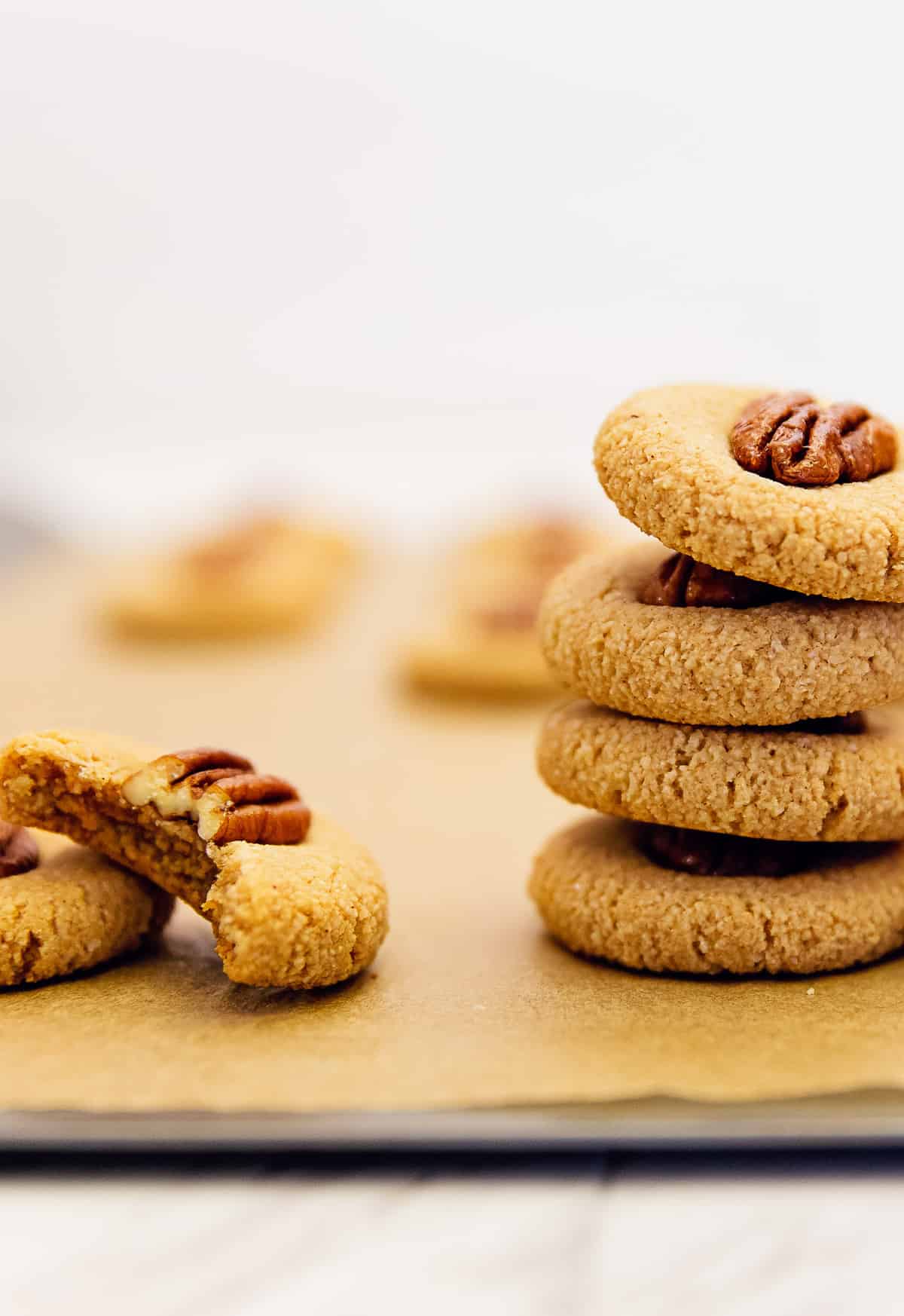 Only six simple ingredients make up this fabulous cookie treat.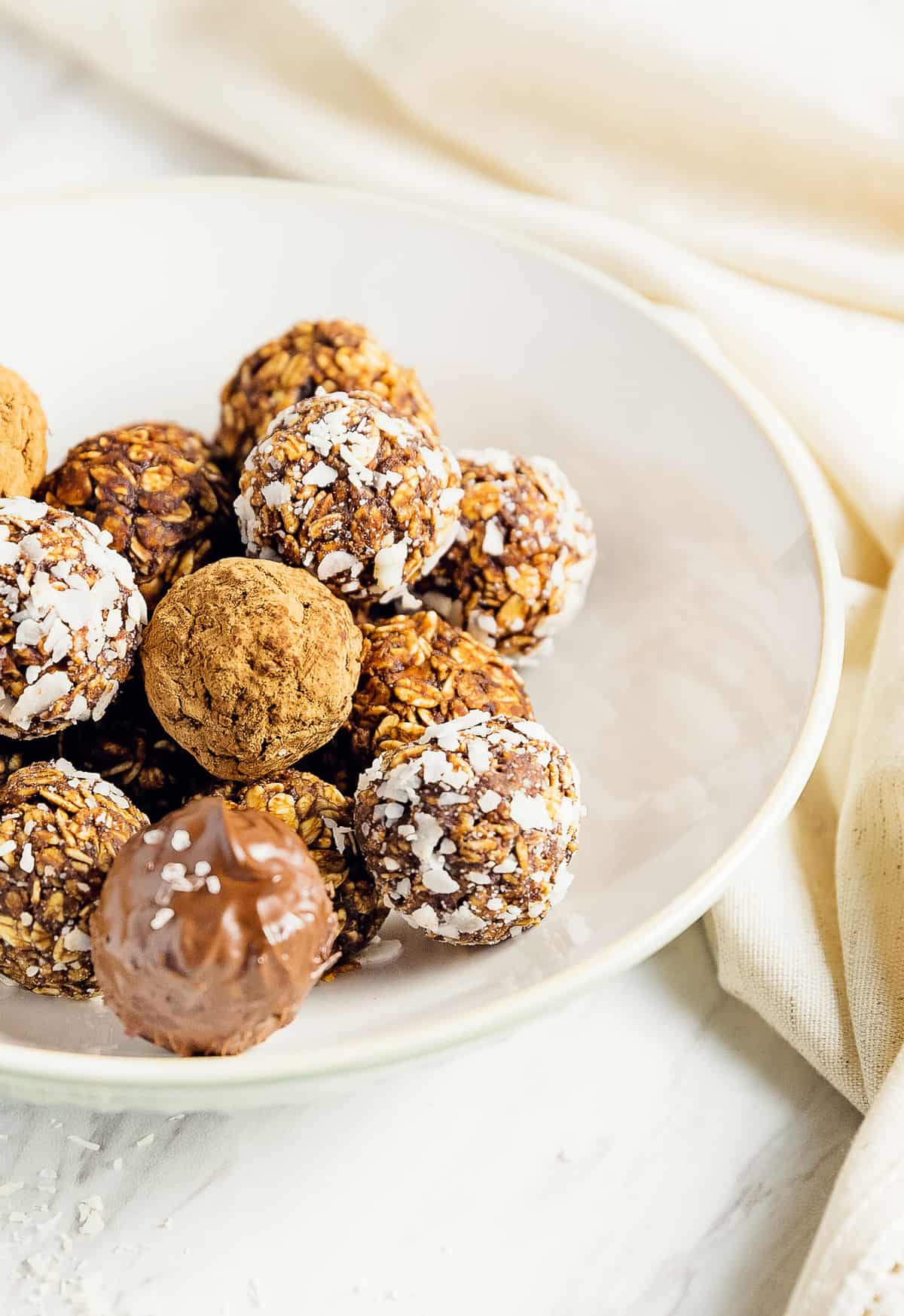 Can't have a holiday cookie platter without these delicious No Bake Cookies – YUM!
Wishing everyone a wonderful holiday season!