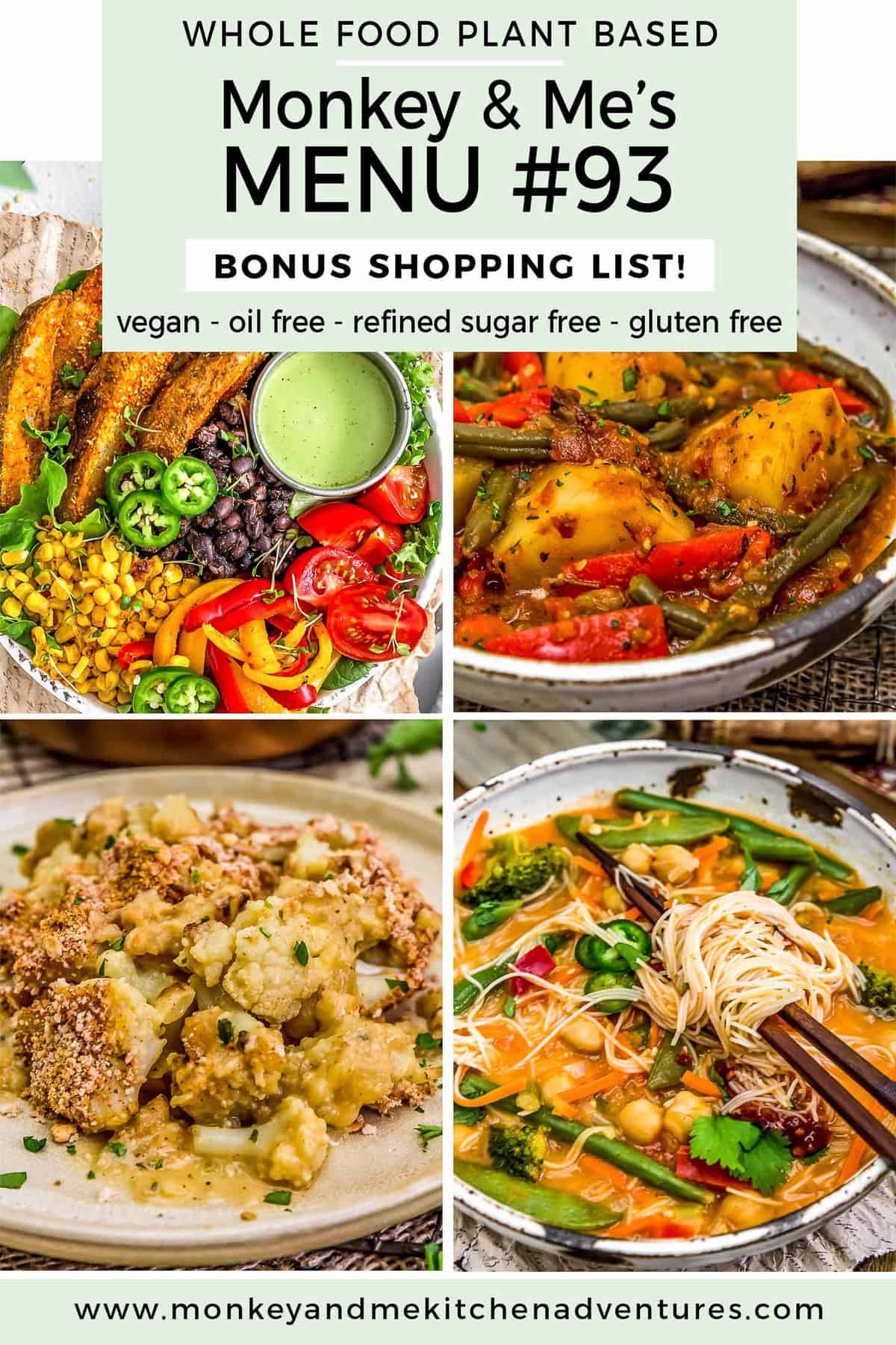 This week's Monkey and Me's Menu features some tasty recipes.  Menu #93 includes a FREE bonus shopping list.  All recipes are Whole Food Plant Based, vegan, plant based, oil free, refined sugar free, no highly processed ingredients, and gluten free.

Downloadable Menu which offers the following:

2 Breakfast ideas
2 Lunch ideas
2 Snack Ideas
5 Dinner Ideas, including a FREE downloaded shopping list (PDF – Below)

A comprehensive (downloadable) shopping list for the 5 Dinners

The shopping list is segmented into the common grocery store sections like "produce, spices, etc." making it easy to pick up these items from your local grocery store.
It also includes product suggestions that are Whole Food Plant Based compliant* for easy reference.  Note: These products are suggestions, please feel free to select your own favorite products.
Includes helpful codes so you can easily subtract items that you choose not to make.

Downloadable Instructions on how the meal plan work.
Note:  The term "Whole Food Plant Based compliant" is from a general standpoint.  There are Whole Food Plant Based diet branches that restrict certain food items.  Our recipes are all Whole Food Plant Based compliant based upon a high-level compliance standpoint. i.e. vegan, plant based, oil free, refined sugar free, minimally processed foods.
Some breakfast, lunch, and snack ideas are simple concepts that require no recipe.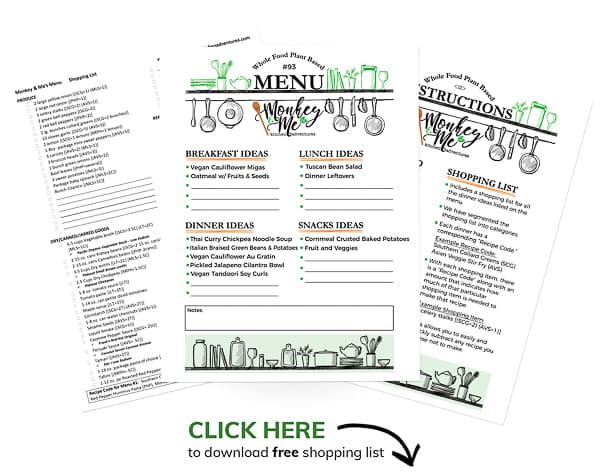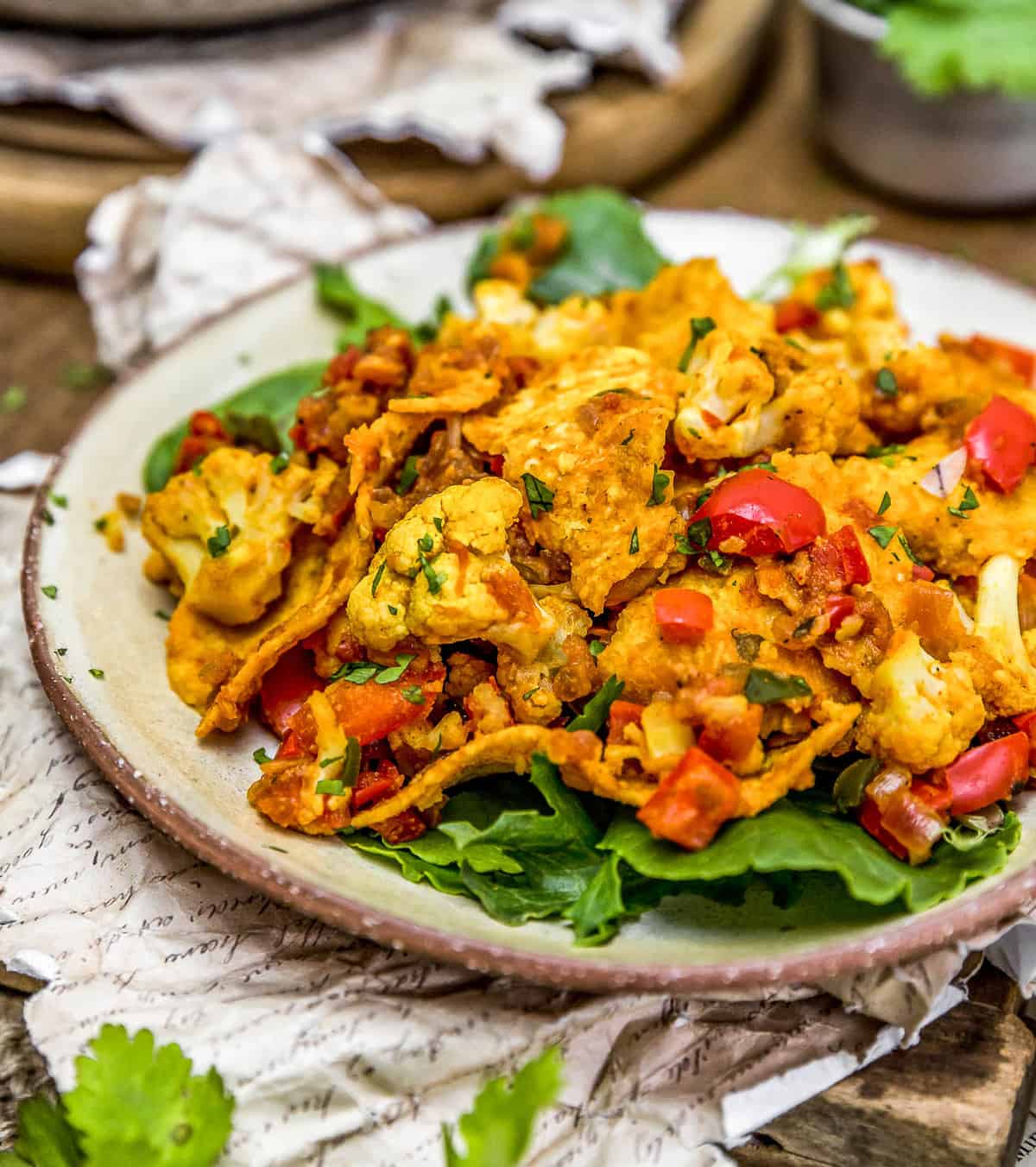 When tortillas are involved, you know it's going to be a good day. This dish is totally delivering with tortilla goodness, wholesome veggies, and heavenly spices. These easy and healthy Vegan Cauliflower Migas are perfectly spicy, super delicious, and brimming with flavor. Tasty cauliflower, sweet red bell peppers, spicy jalapeños, and zesty onions are sautéed with crispy oven baked tortillas, lively salsa, and fragrant spices making for a fantastic hearty Mexican veggie breakfast, or for any time of the day!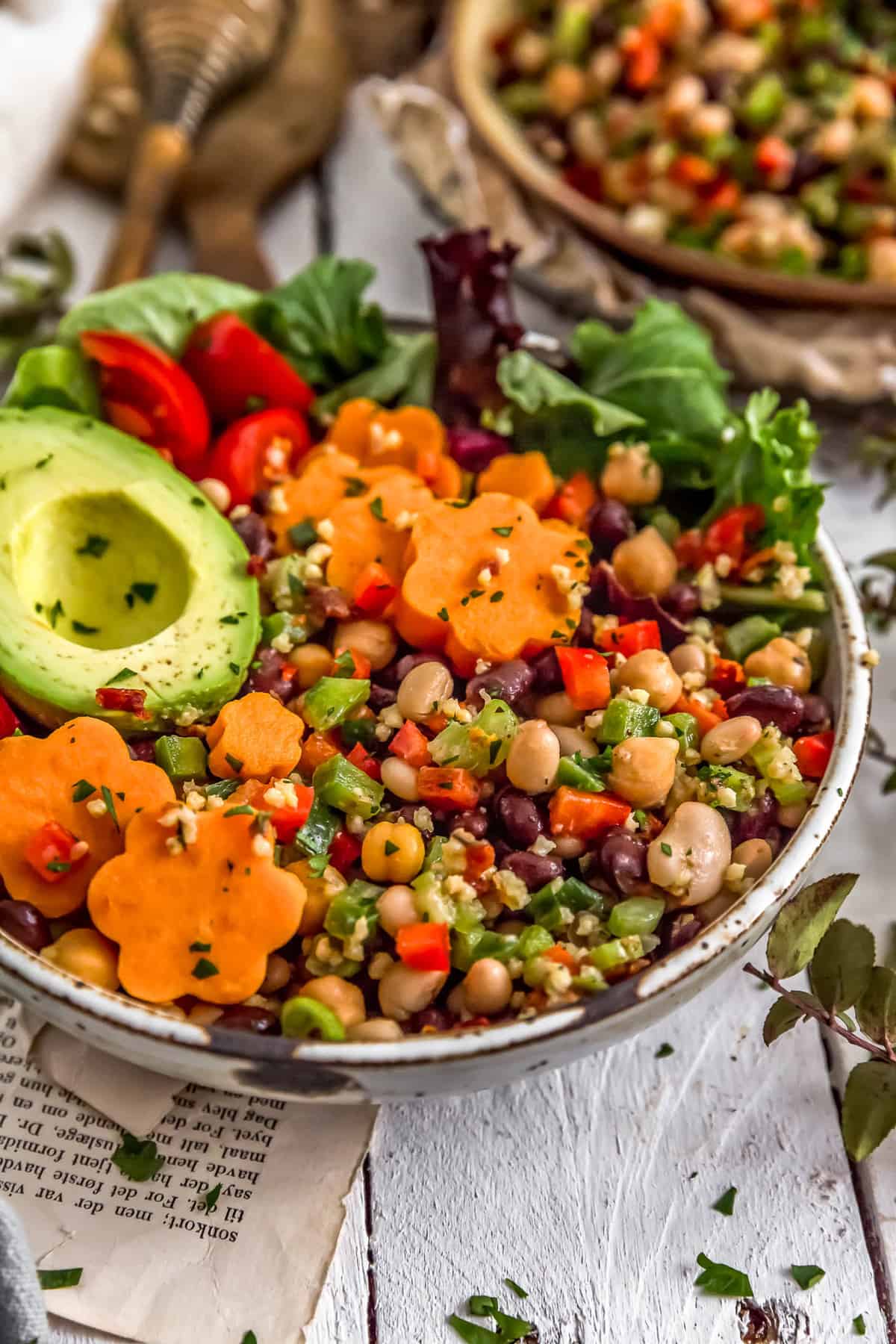 Healthy and utterly delicious, this easy to make Tuscan Bean Salad is filled with delicious ingredients, aromatic spices and herbs, and sure to make your belly happy.  Perfectly fluffy millet, hearty chickpeas, navy beans, black beans, cannellini beans, zesty scallions, flavorful sundried tomatoes, sweet red and green bell peppers covered with a rich and delicious Tuscan dressing makes for a fantastic, filling salad. An excellent lunch dish, add some tasty taters or roasty veggies for a lip-smacking dinner!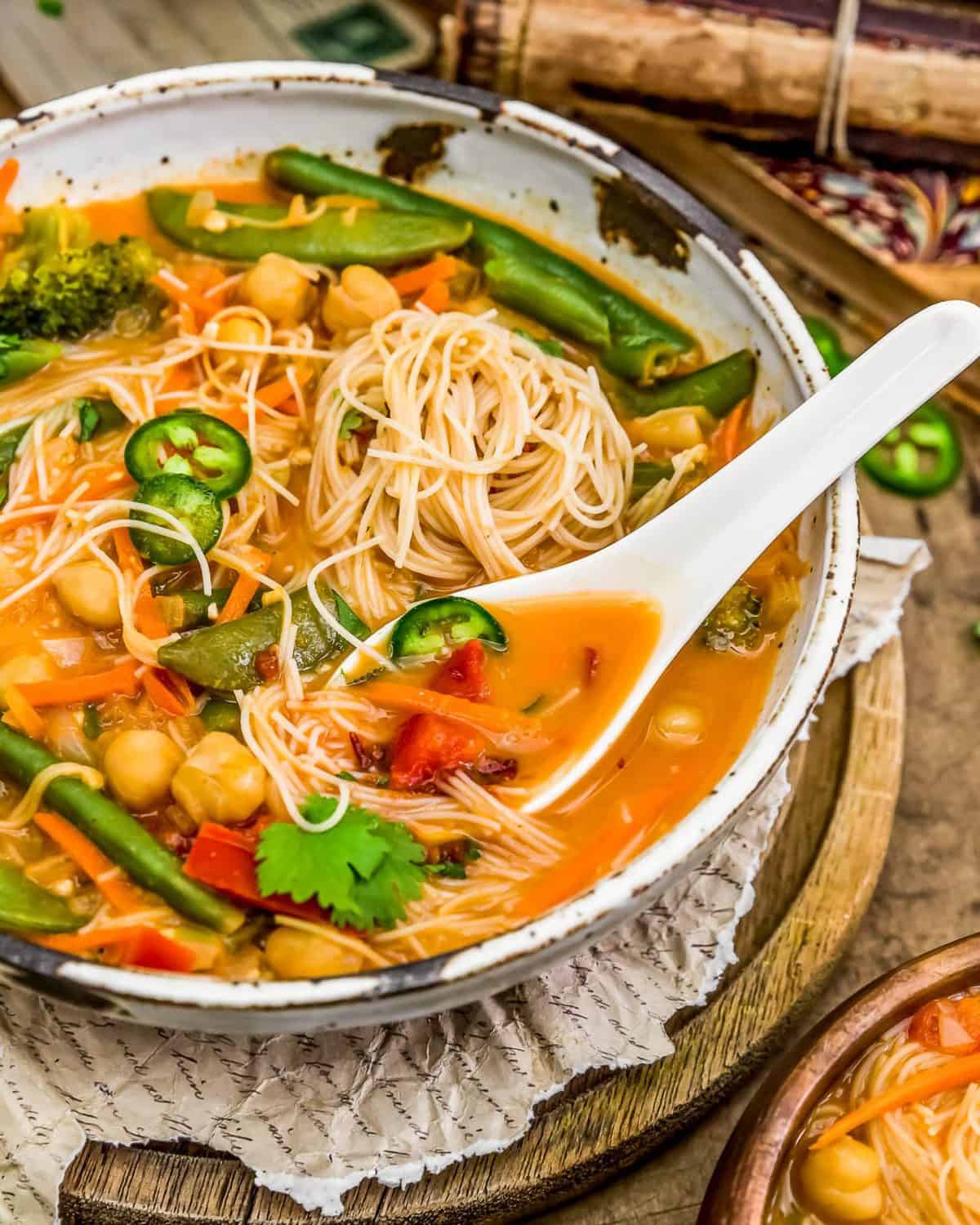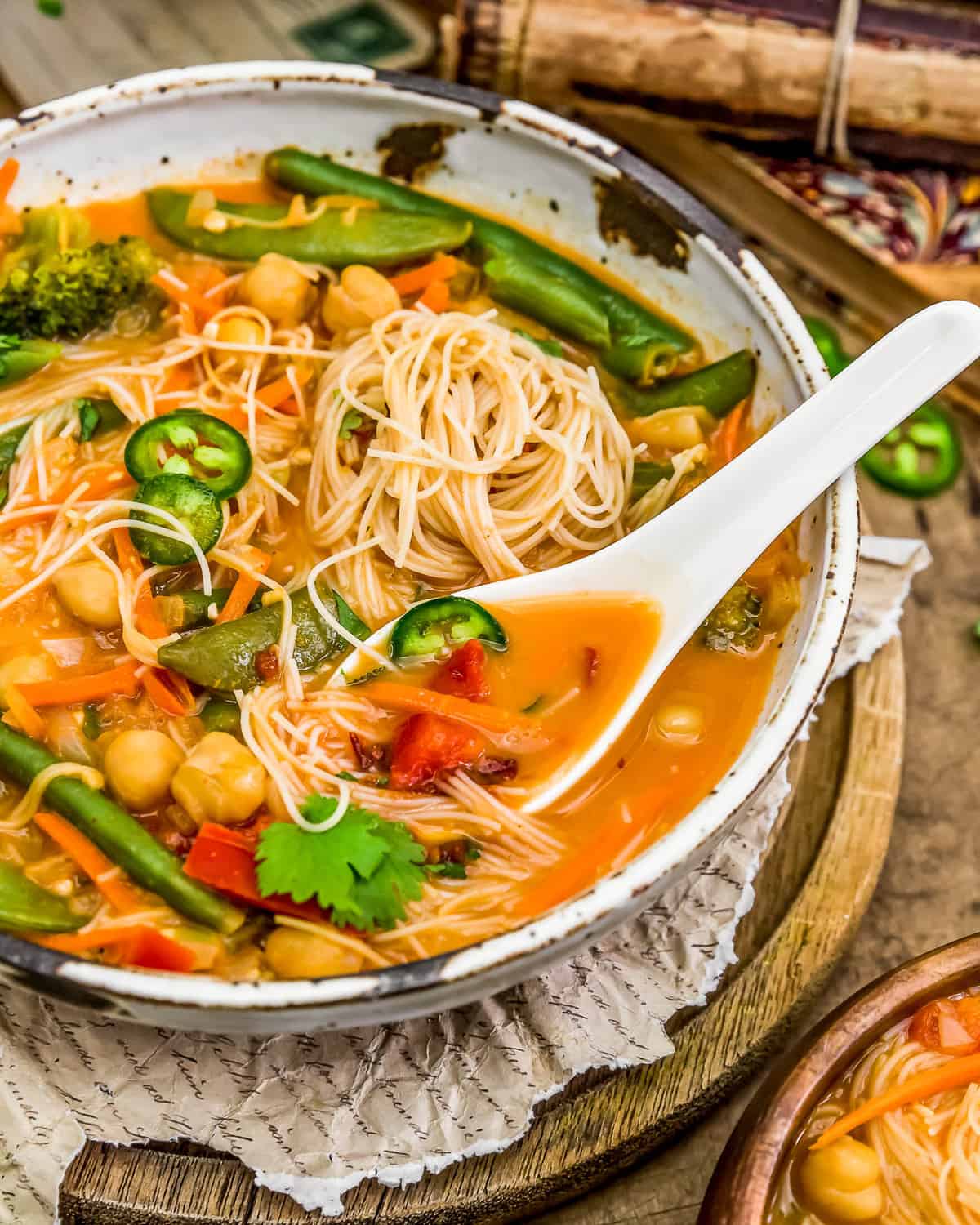 Calling all Thai curry fans, this healthy, wholesome, and utterly delicious Thai Curry Chickpea Noodle Soup is super easy to make and comes together in 20 minutes. It's pure Thai curry heaven. Zesty onions, earthy garlic, zingy ginger, nourishing veggies, hearty chickpeas, and chewy noodles are bathed in a bold Thai Curry flavored-rich soup. It will absolutely delight your taste buds.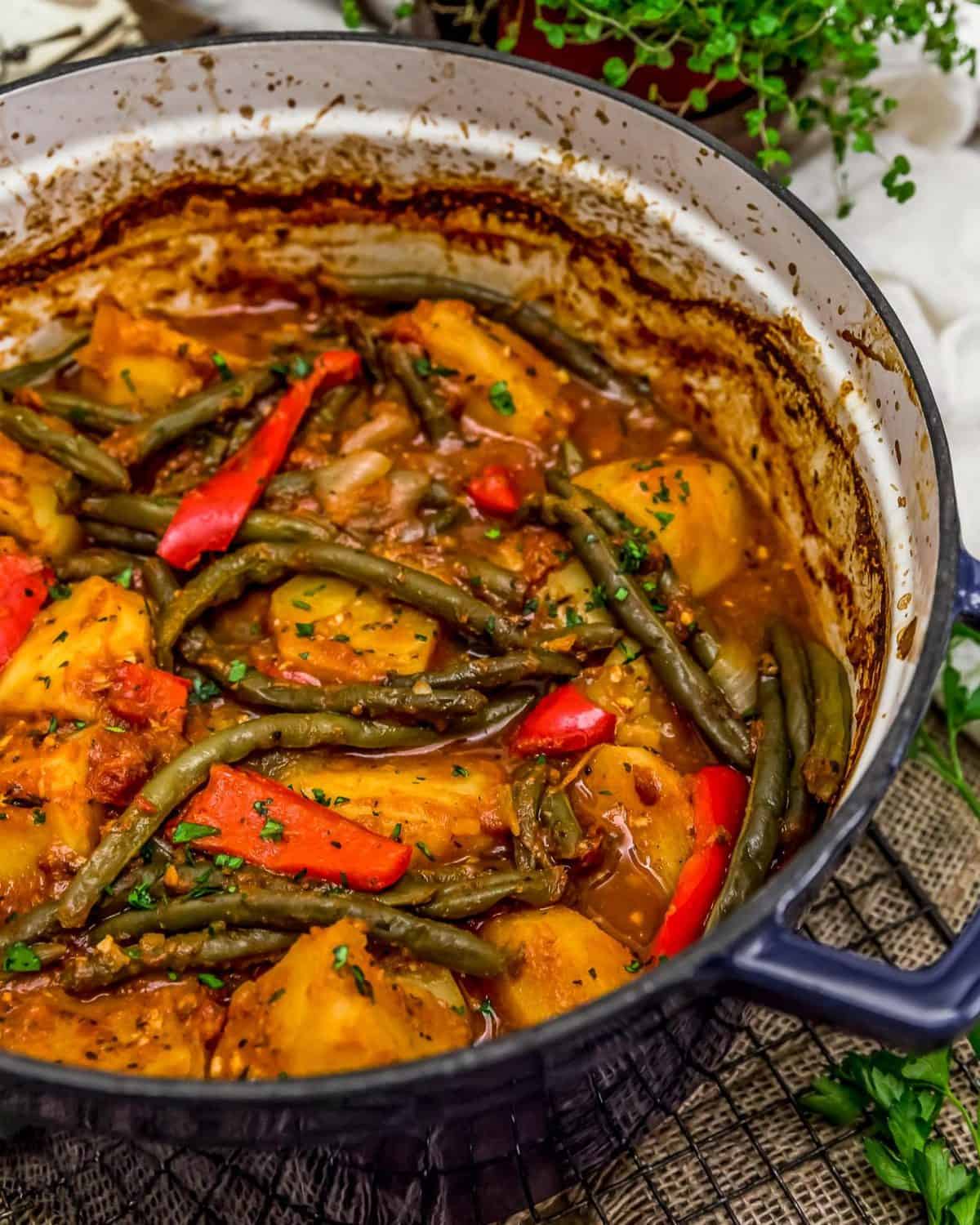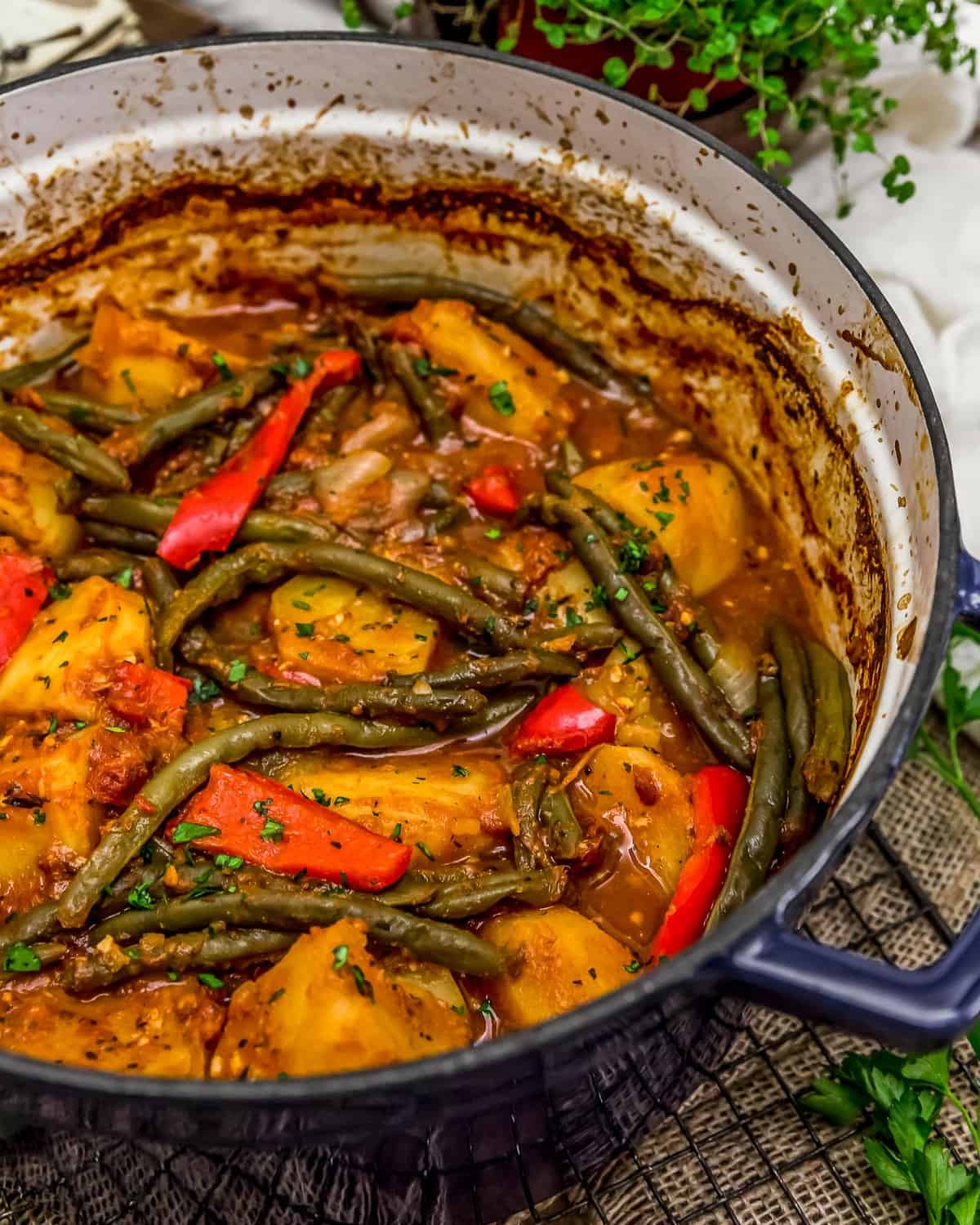 Rustic, vibrant, and brimming with deliciousness, this Italian Braised Green Beans and Potatoes is packed full of feel-good, healthy ingredients. Boasting a savory combination of braised onions, garlic, red bell peppers, potatoes, and green beans, all coated in a delicious Italian seasoned tomatoey broth makes for soul-warming deliciousness that is easy to make, hearty, and satisfying. This dish is perfectly seasoned and bakes to perfection.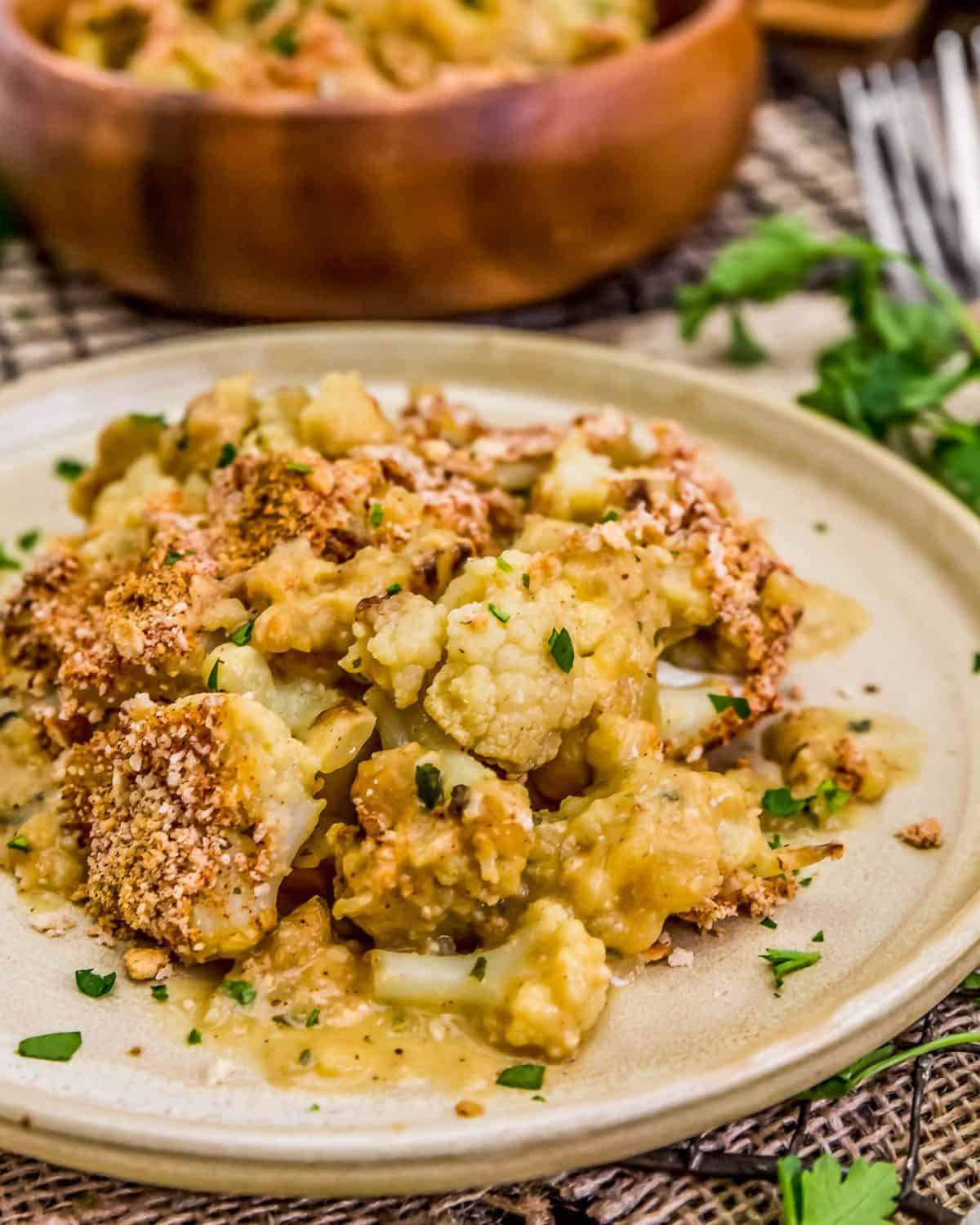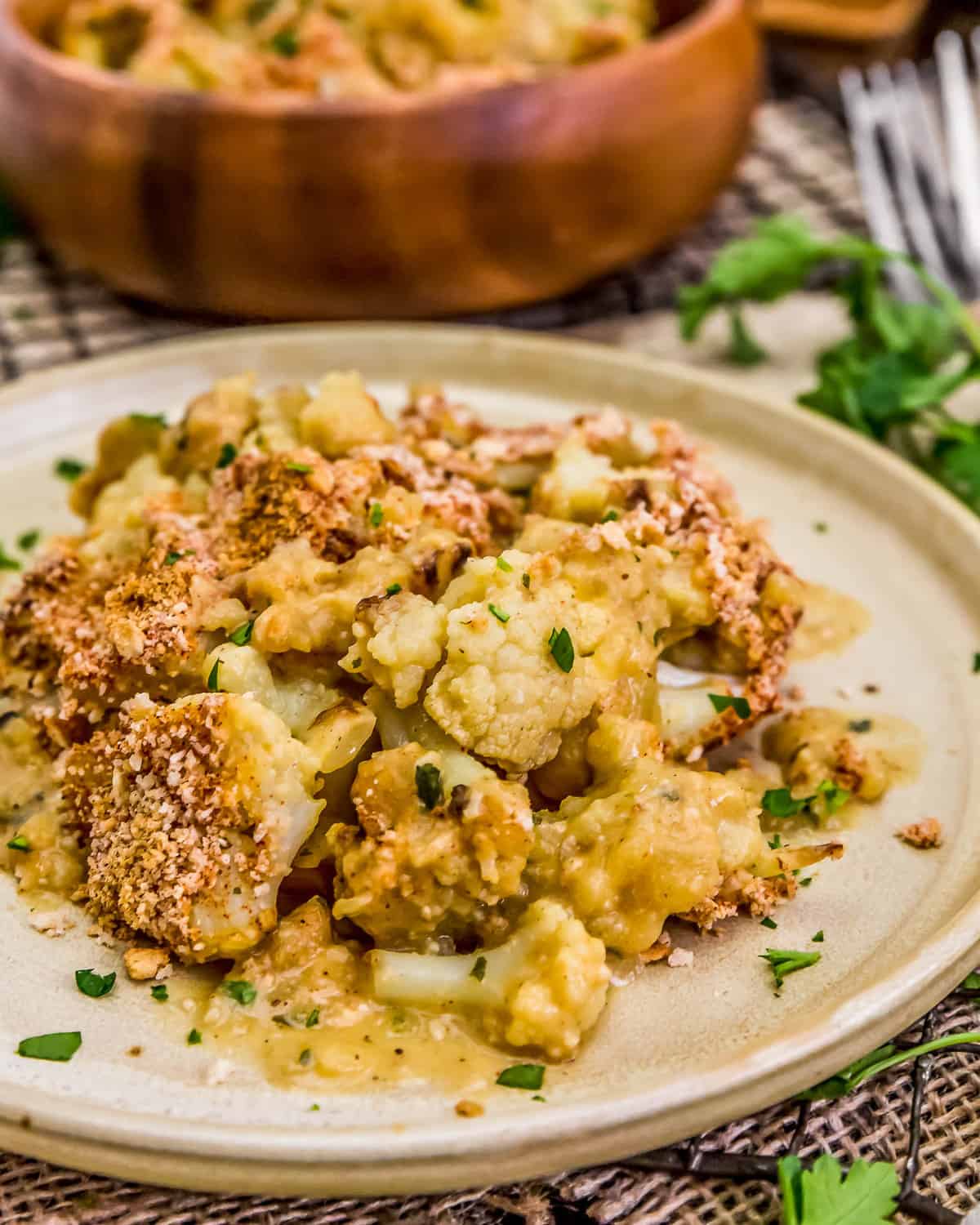 With all those cozy feels and guiltless goodness, this cauliflower dish is bringing it! Bake up this delicious and creamy Vegan Cauliflower Au Gratin for the perfect tasty dish that the whole family will love. Low in fat, but packed with tons of flavor and topped with a seasoned crispy panko crumb topping, this tasty casserole will quickly become a family favorite.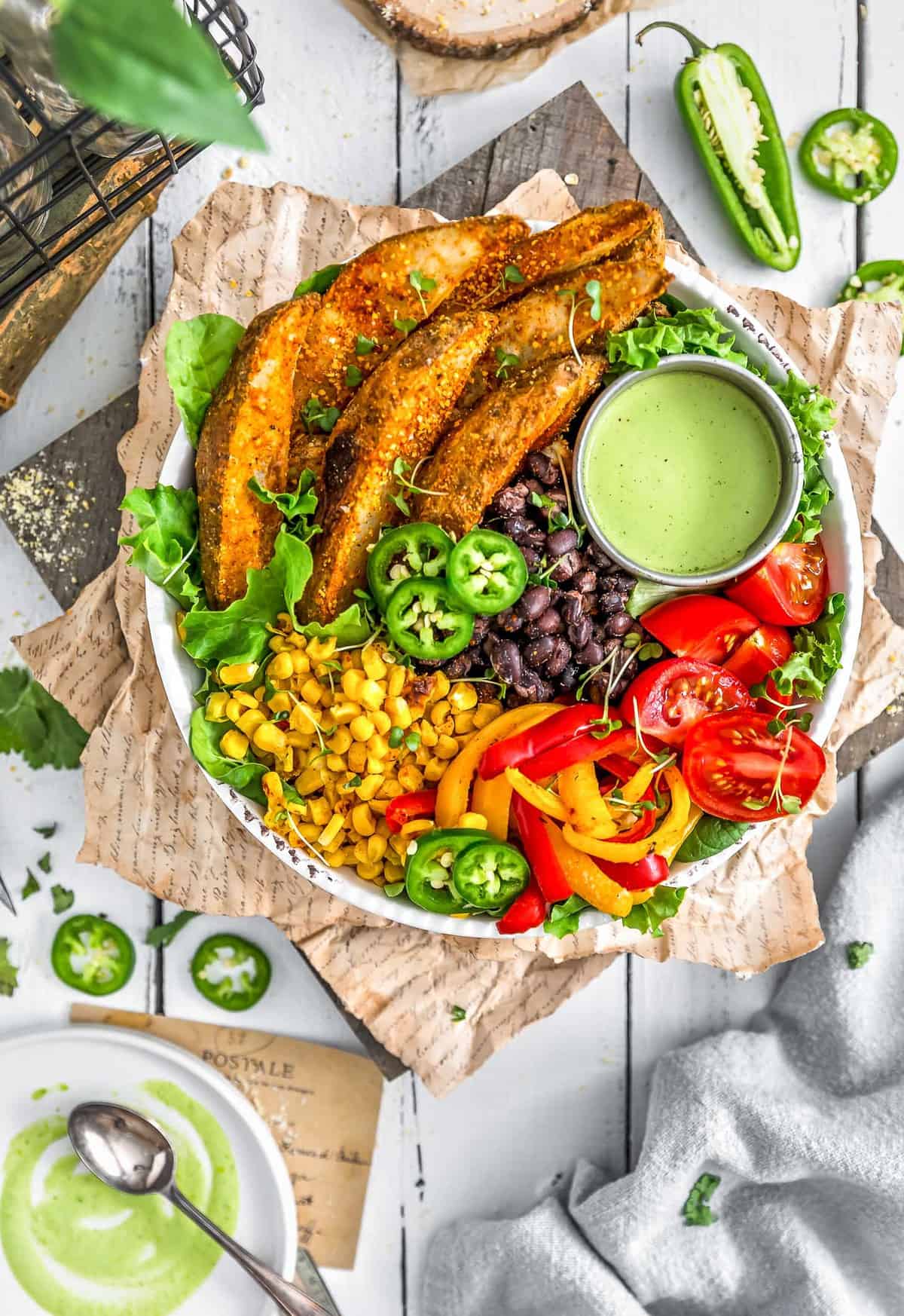 This Pickled Jalapeno Cilantro Sauce is everything you could ever want in a flavorful Southwestern dressing. Ultra creamy, refreshing, and zesty with a hint of jalapeno heat makes this healthy dressing utterly delicious! A finger lickin' good sauce and perfect for veggie bowl heaven.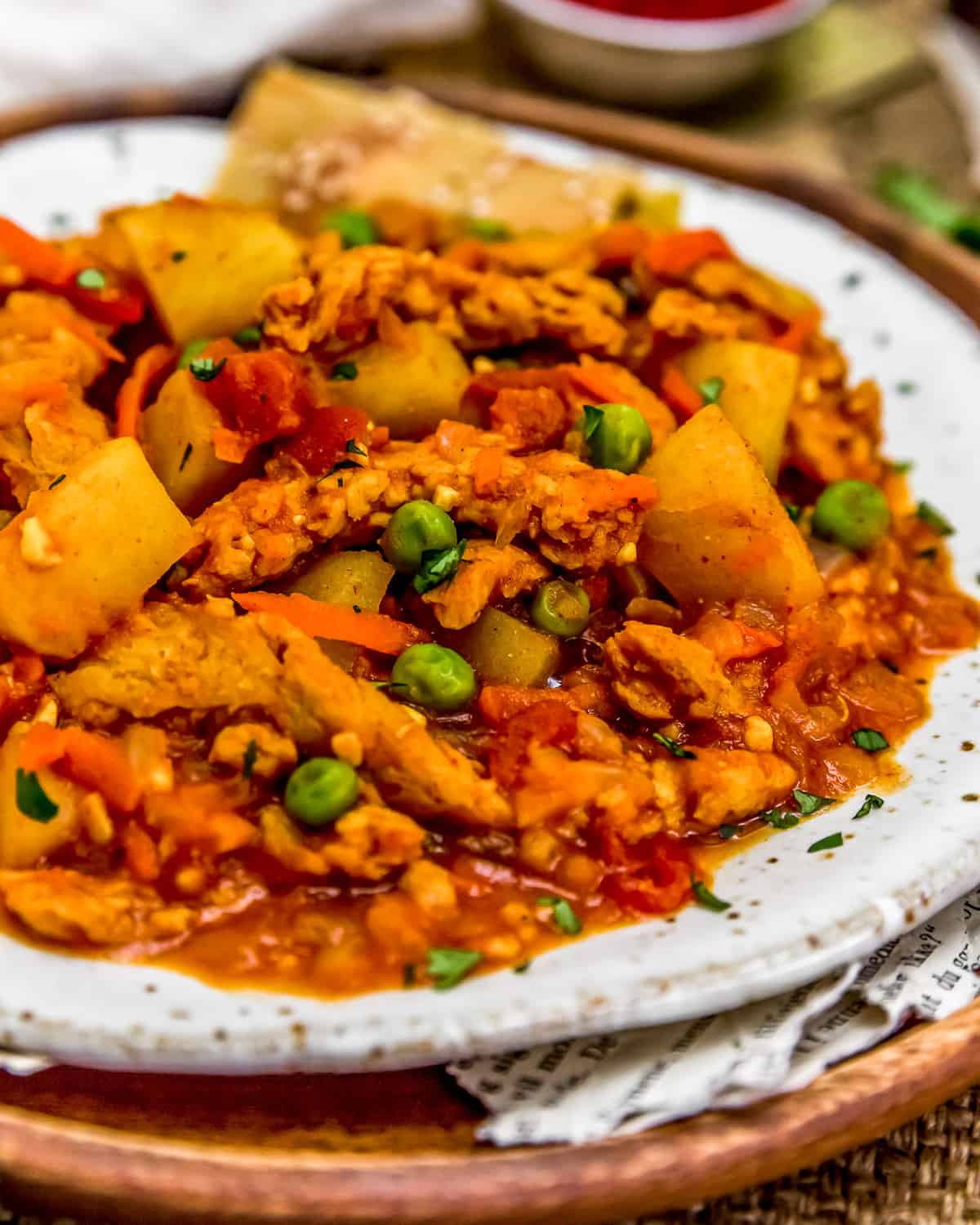 We don't want to remember a time before soy curls existed in our lives; they make everything better. And soy curls are shining bright in this comforting dish. Wholesome, vibrant, and bursting with flavor, this Vegan Tandoori Soy Curls dish is bold and ultra-satisfying. Aromatic spices, garlic, ginger, onions, carrots, potatoes, soy curls, peas, and tomatoes are stewed to perfection in this fun vegan twist on Tandoori goodness, making a tasty get-in-my-belly dinner that the whole family is sure to love.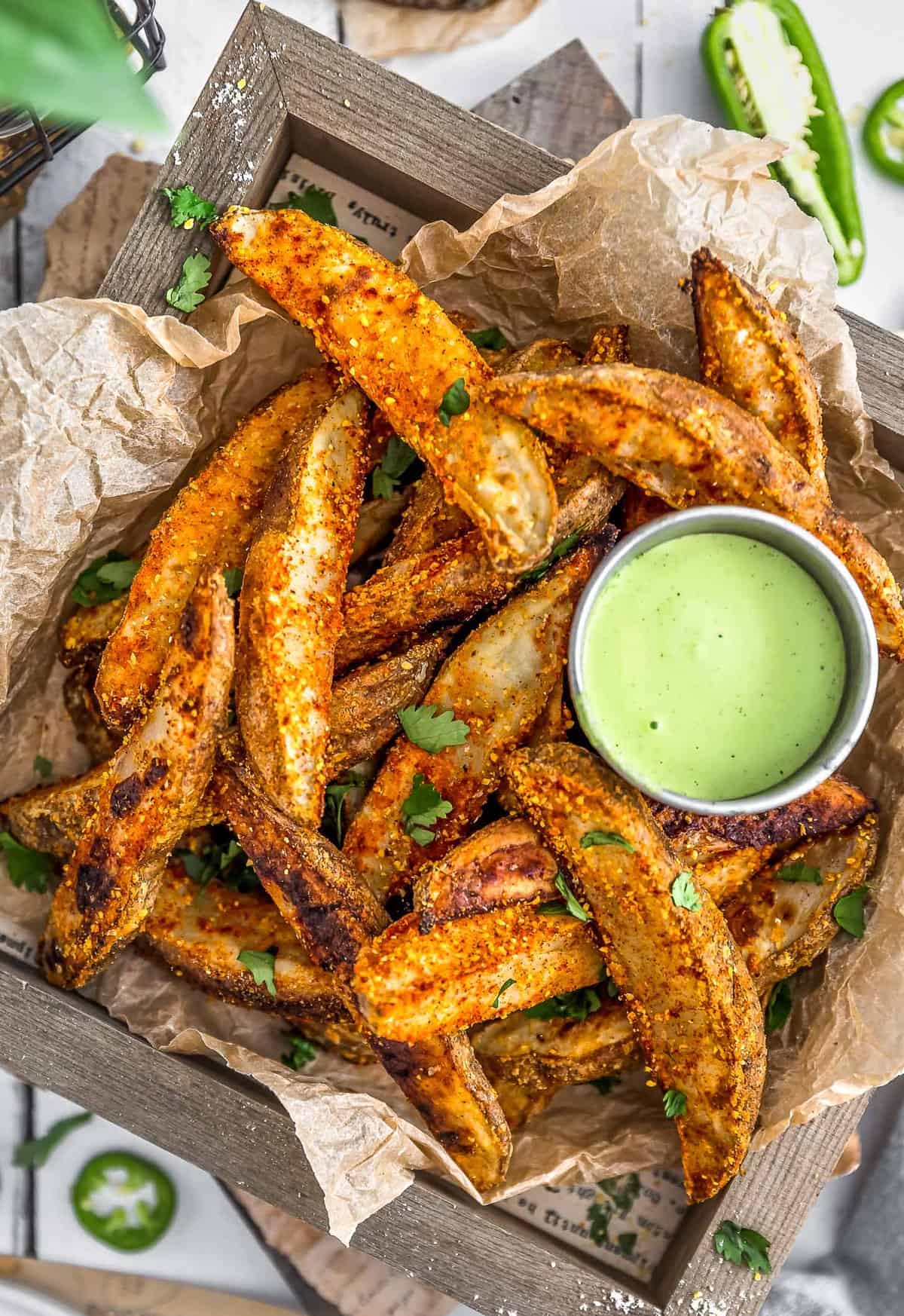 Say hello to these golden potatoes of pure happiness! Perfectly seasoned, crispy, and oh-so-crunchy these Cornmeal Crusted Baked Potatoes are the new essential side. The perfect healthy addition to your favorite veggie bowl, dinner dish, or just when your hankering for some "fries" that pack a crunch. When it comes to potato wedges this one is king (or queen!)  A fabulous Whole Food Plant Based recipe the whole family will be begging for.