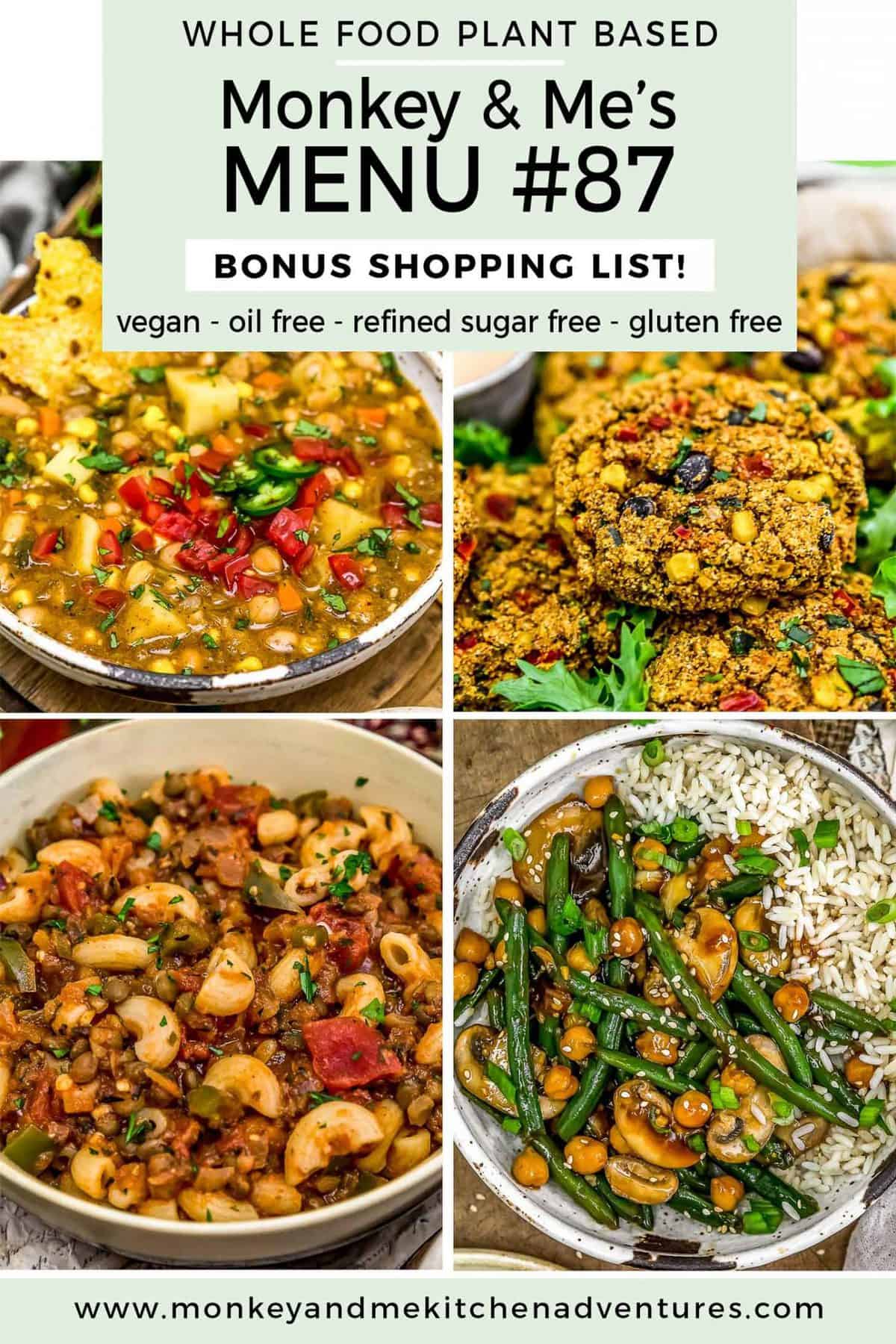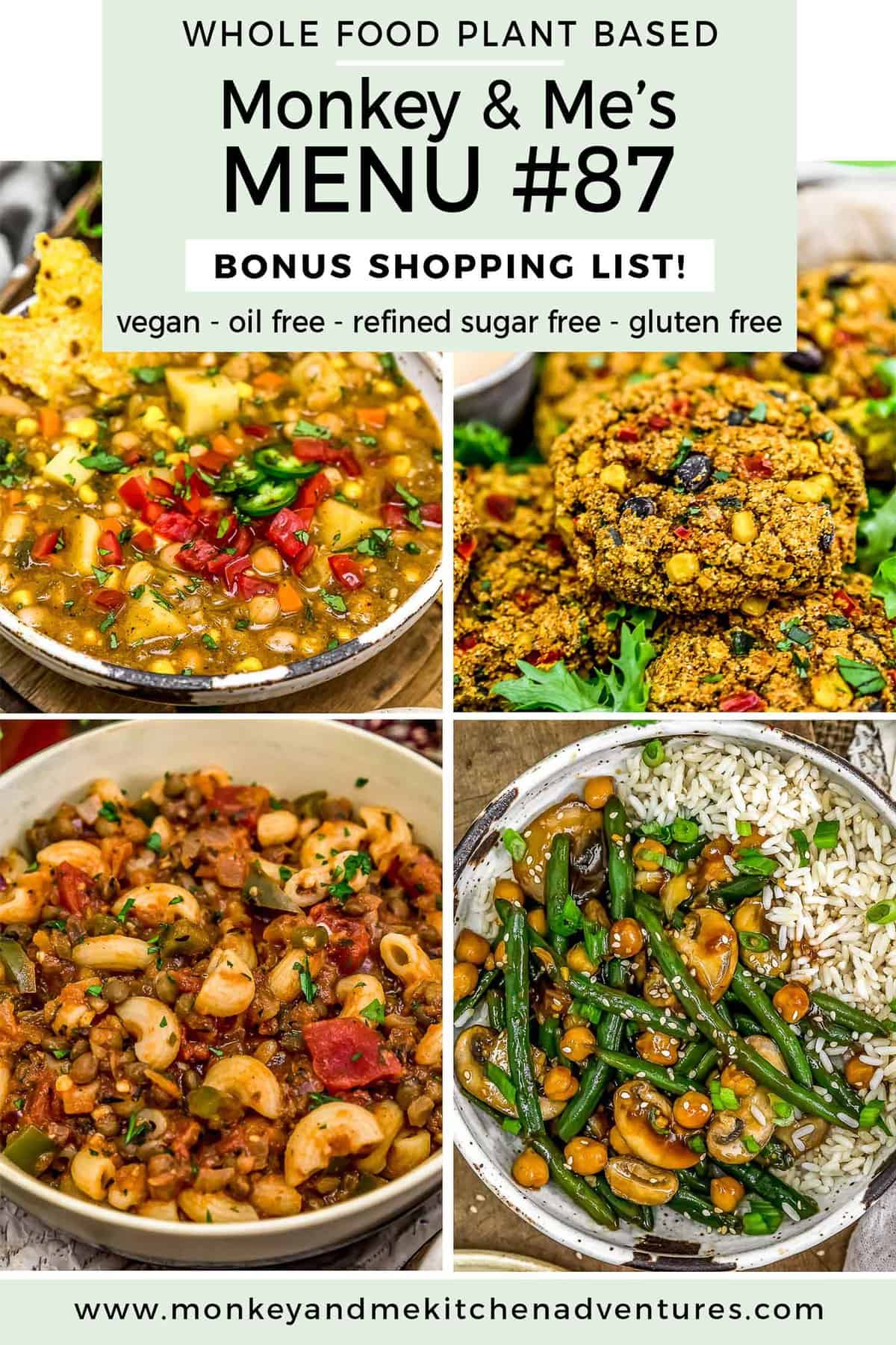 This week's Monkey and Me's Menu features some tasty recipes.  Menu #87 includes a FREE bonus shopping list.  All recipes are Whole Food Plant Based, vegan, plant based, oil free, refined sugar free, no highly processed ingredients, and gluten free.

Downloadable Menu which offers the following:

2 Breakfast ideas
2 Lunch ideas
2 Snack Ideas
5 Dinner Ideas, including a FREE downloaded shopping list (PDF – Below)

A comprehensive (downloadable) shopping list for the 5 Dinners

The shopping list is segmented into the common grocery store sections like "produce, spices, etc." making it easy to pick up these items from your local grocery store.
It also includes product suggestions that are Whole Food Plant Based compliant* for easy reference.  Note: These products are suggestions, please feel free to select your own favorite products.
Includes helpful codes so you can easily subtract items that you choose not to make.

Downloadable Instructions on how the meal plan work.
Note:  The term "Whole Food Plant Based compliant" is from a general standpoint.  There are Whole Food Plant Based diet branches that restrict certain food items.  Our recipes are all Whole Food Plant Based compliant based upon a high-level compliance standpoint. i.e. vegan, plant based, oil free, refined sugar free, minimally processed foods.
Some breakfast, lunch, and snack ideas are simple concepts that require no recipe.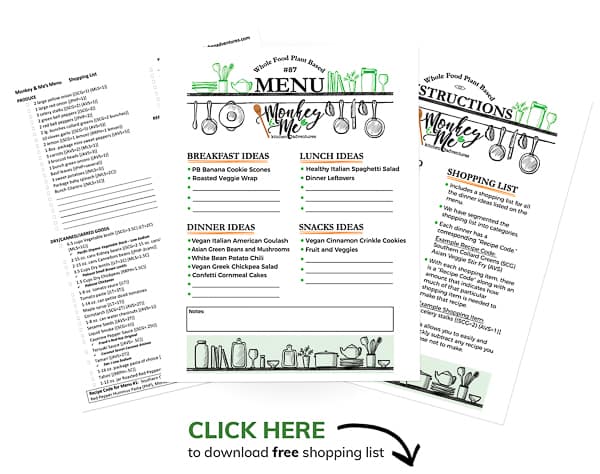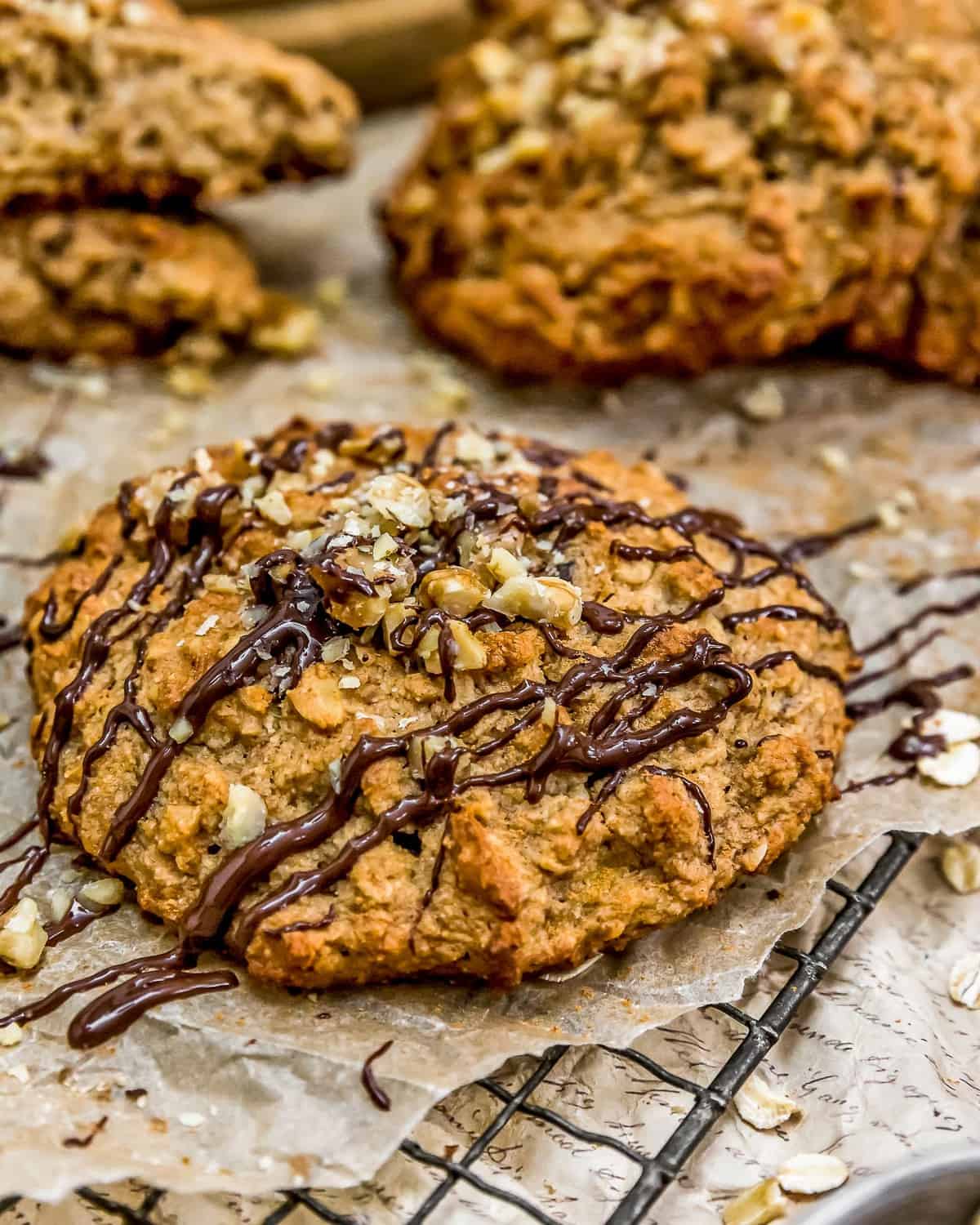 These soft and crumbly Peanut Butter Banana Cookie Scones are truly dream worthy. Sweet bananas, creamy peanut butter, and tasty walnuts are baked into delicious cookie-scones that are sure to have the whole family staring at the oven door waiting for these tender, soft, crumbly goodness to be done baking. They are the perfectly wholesome sweet breakfast treat or comforting dessert. Anytime you can have dessert for breakfast, count us in!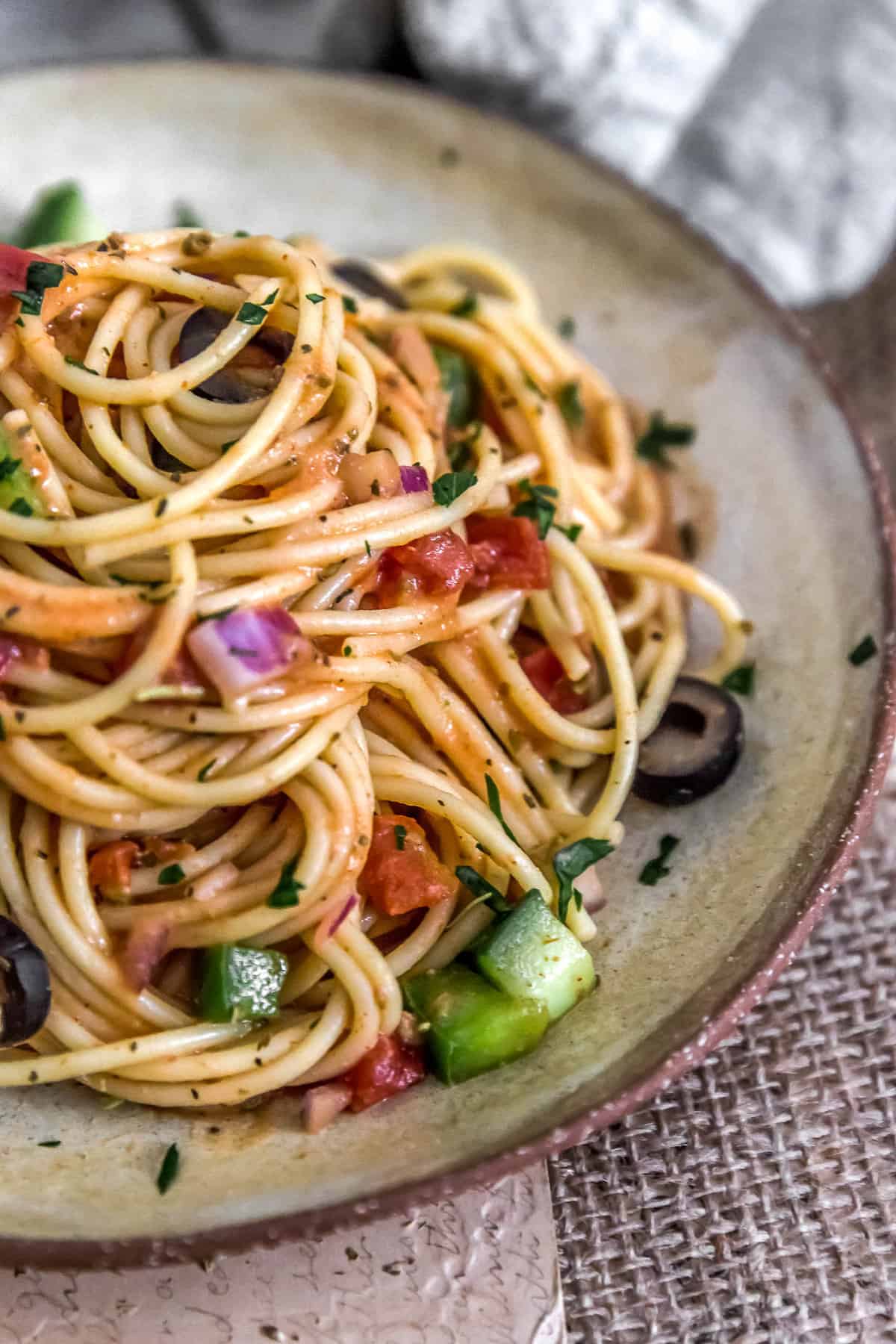 When chewy, slurpable pasta is involved you just know it's going to be a good day. This flavorful, nourishing, and oil free Healthy Italian Spaghetti Salad is what dreams are made of and sure to have you doing your happy dance.  Tasty pasta and veggies drenched in a tangy Italian herby sauce makes for a wholesome and delicious dish that's perfect for picnics, work lunches, or potlucks.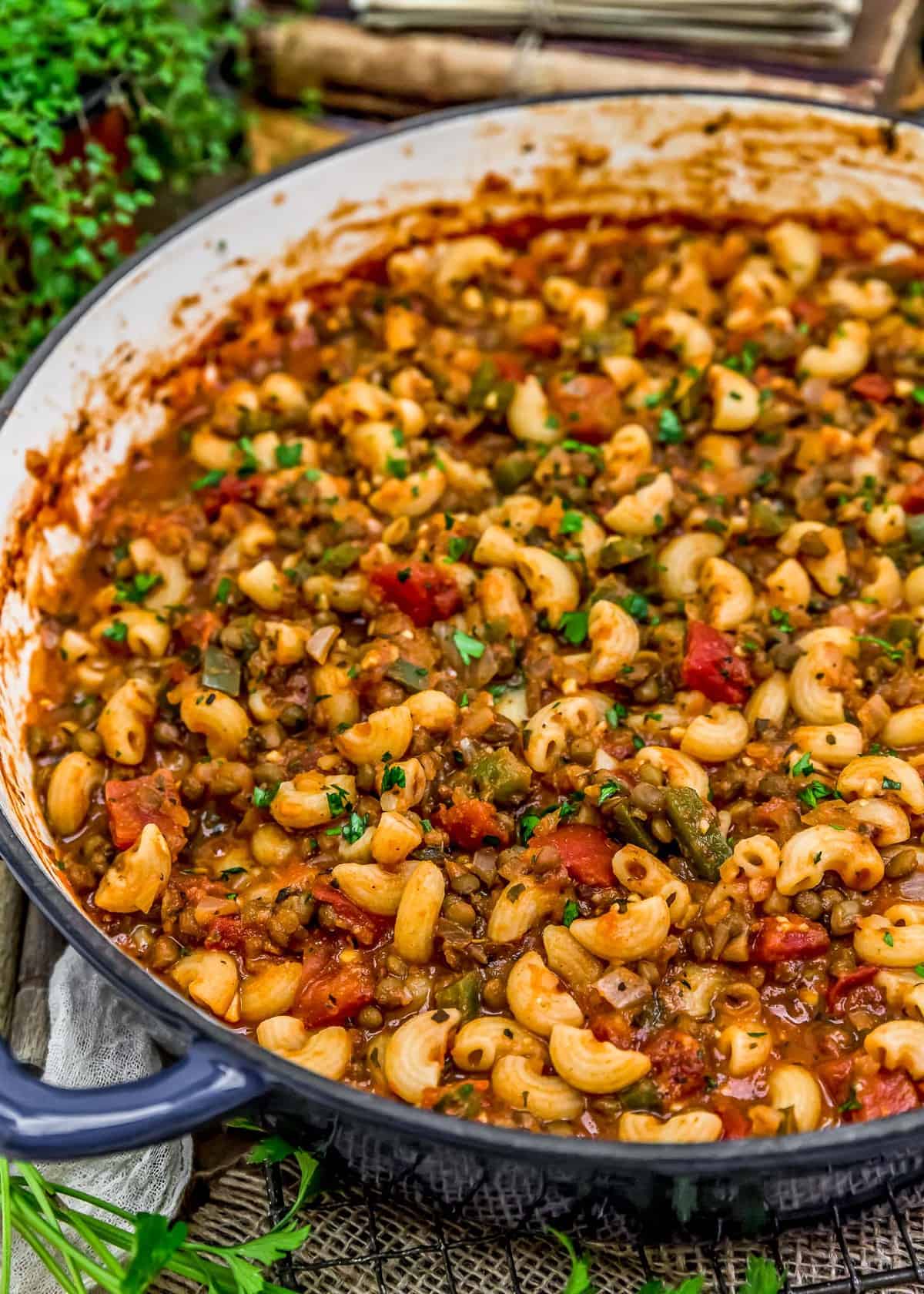 You got to love a good old-fashioned macaroni goulash, and this oil free version is hitting all the high notes of deliciousness: hearty, flavorful, and comforting. This wholesome Vegan Italian American Goulash is brimming with tasty macaroni, rich tomatoes, sweet bell peppers, and delicious Italian seasonings. Easy to make, this vegan nod to the classic American goulash is bursting with flavor that the whole family will love. It's perfect for a quick weeknight or cozy weekend in.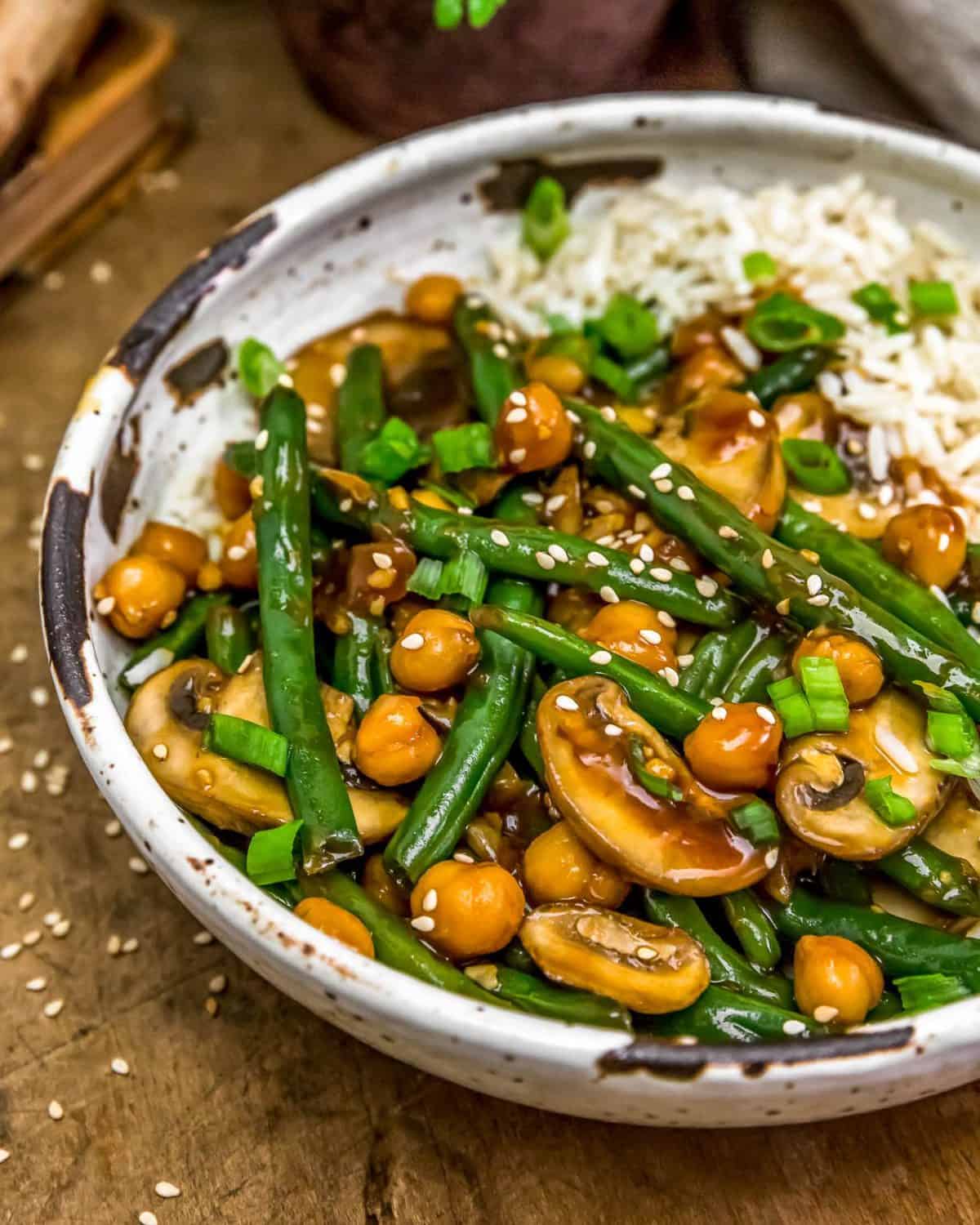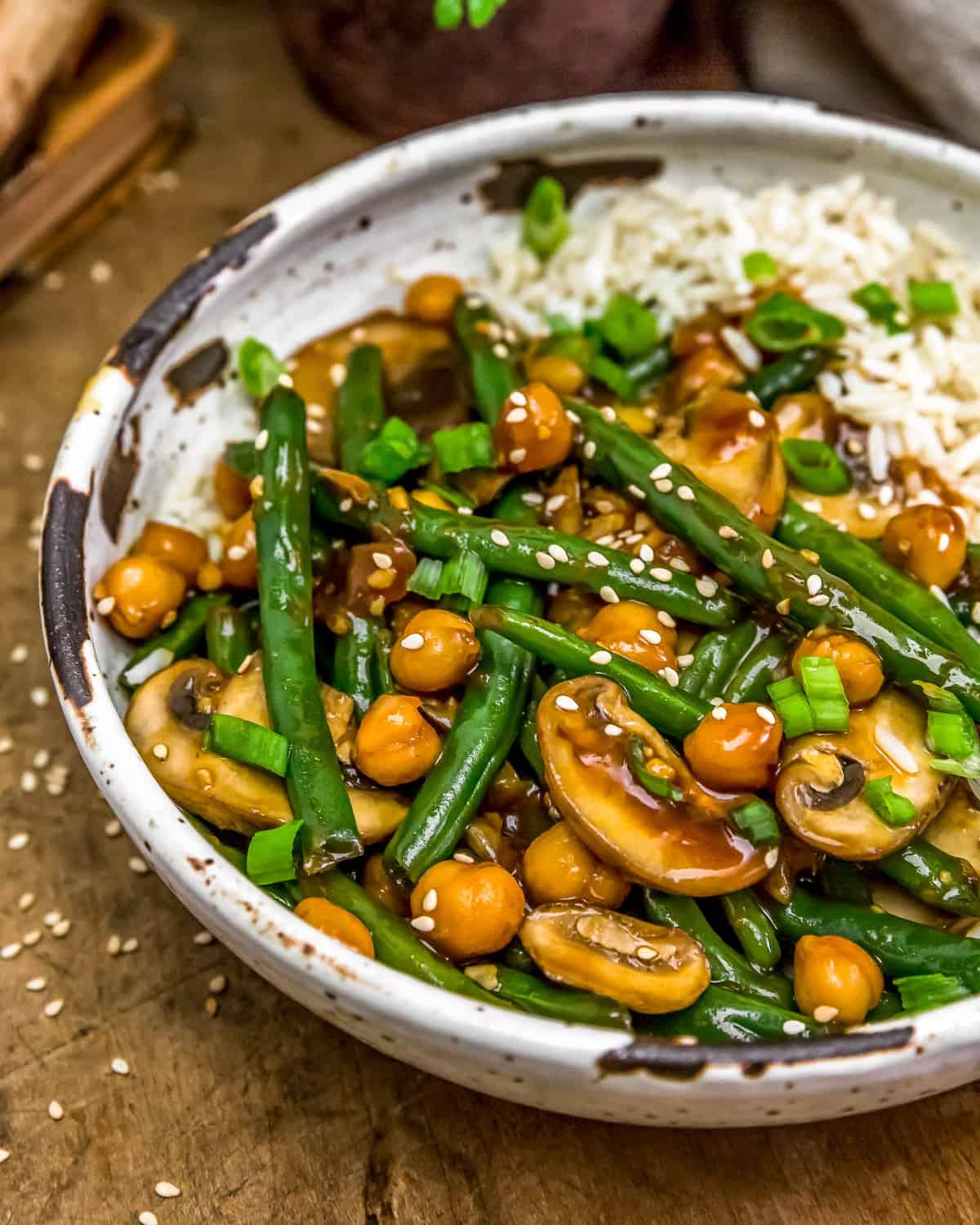 Rice just got a new best friend with this delicious, saucy Asian Green Beans and Mushrooms. It makes for a perfectly healthy, quick weeknight dinner that the whole family will love. Tender-crisp green beans, earthy mushrooms, and hearty chickpeas combined with an amazing umami sauce that is super tasty and satisfying.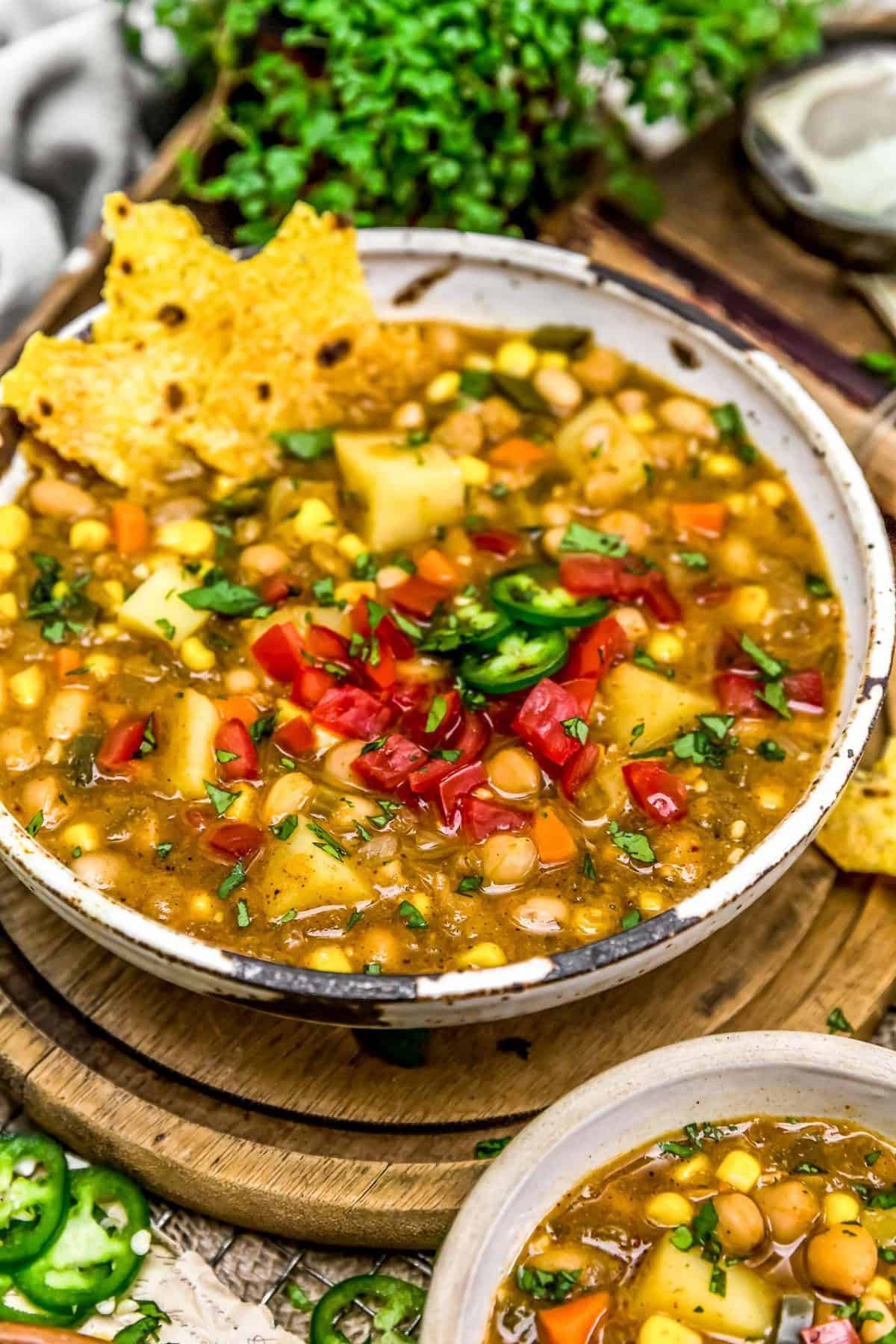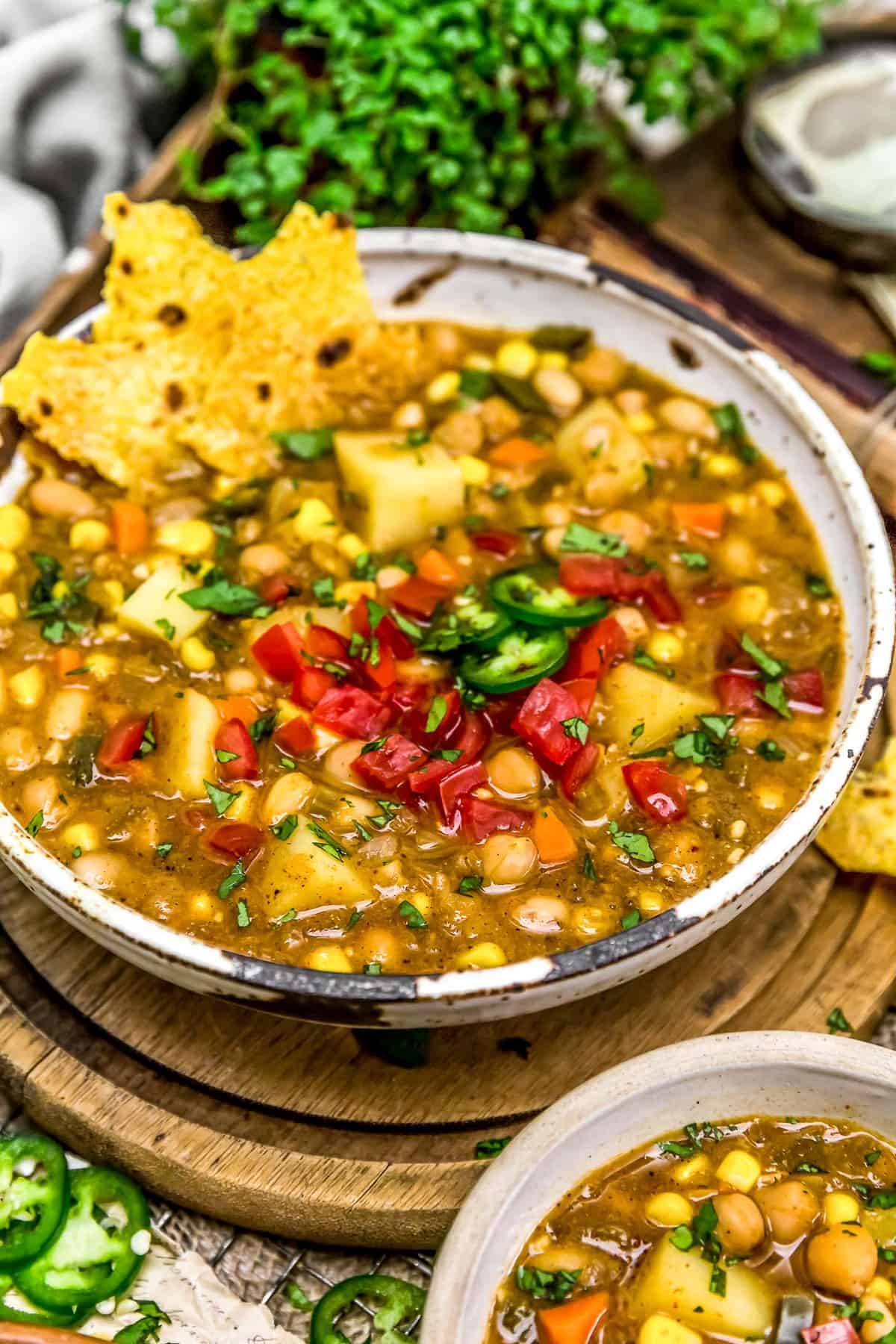 Chili is total comfort food, and we've got a new favorite to share with you! Easy to make and bursting with delicious bold spicy flavor this White Bean Potato Chili is healthy, nutritious, and hearty. Boasting no oil, this chili will make all your chili dreams come true. It's perfect for a quick weeknight dinner with a cozy bowl of satisfying and protein-packed goodness.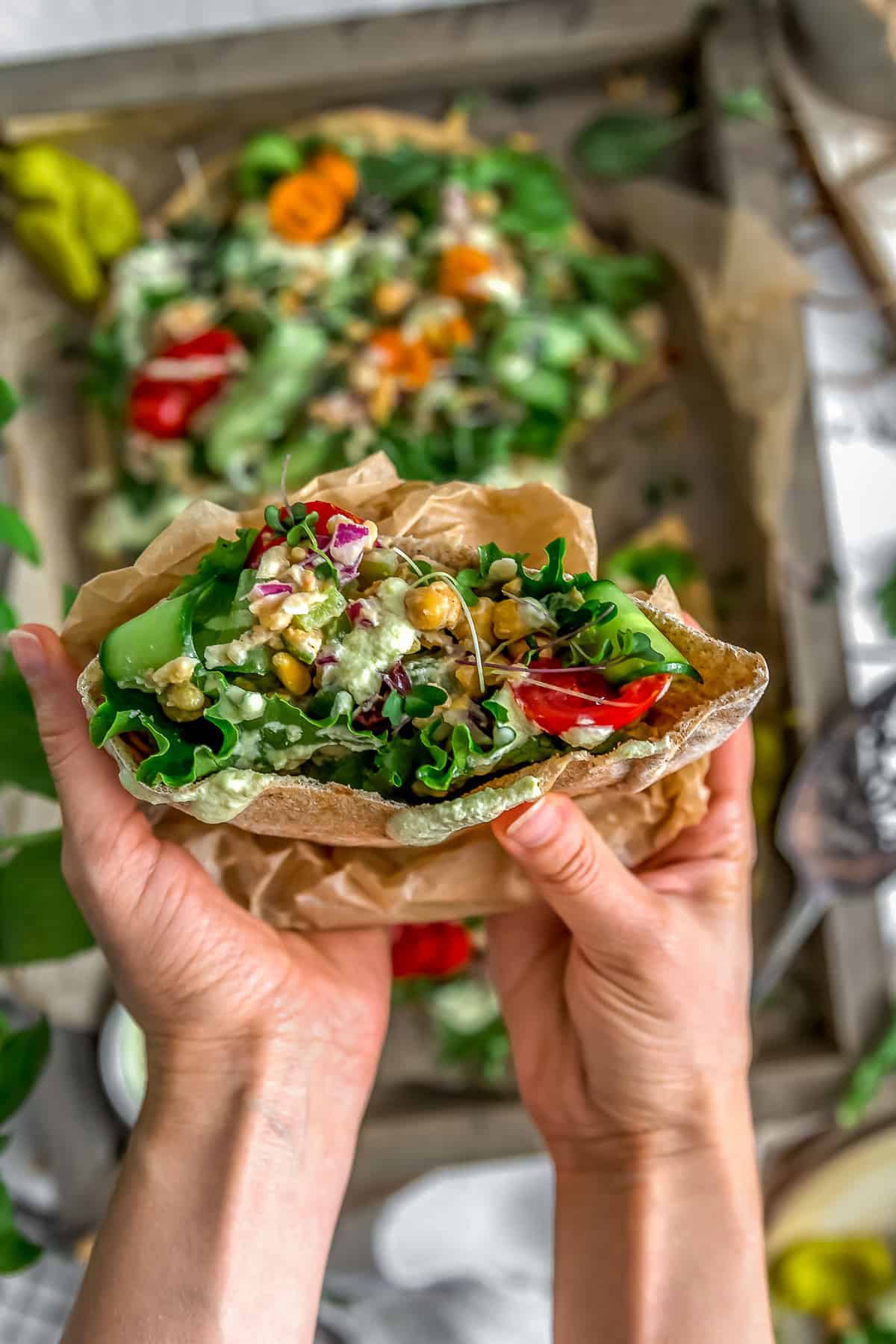 This delicious Vegan Greek Chickpea Salad is that dish! Not only is it fast, easy, and bursting with flavor, but it's oh-so-healthy! Protein-Packed chickpeas, coupled with crisp green bell peppers, and diced red onions mixed with a tasty tahini-yogurt dressing is your ticket to flavor-town with the first bite. Add this hearty Vegan Greek Chickpea salads to a bed of nutritious greens, a quinoa flatbread, lettuce cups, pita pocket, and so much more!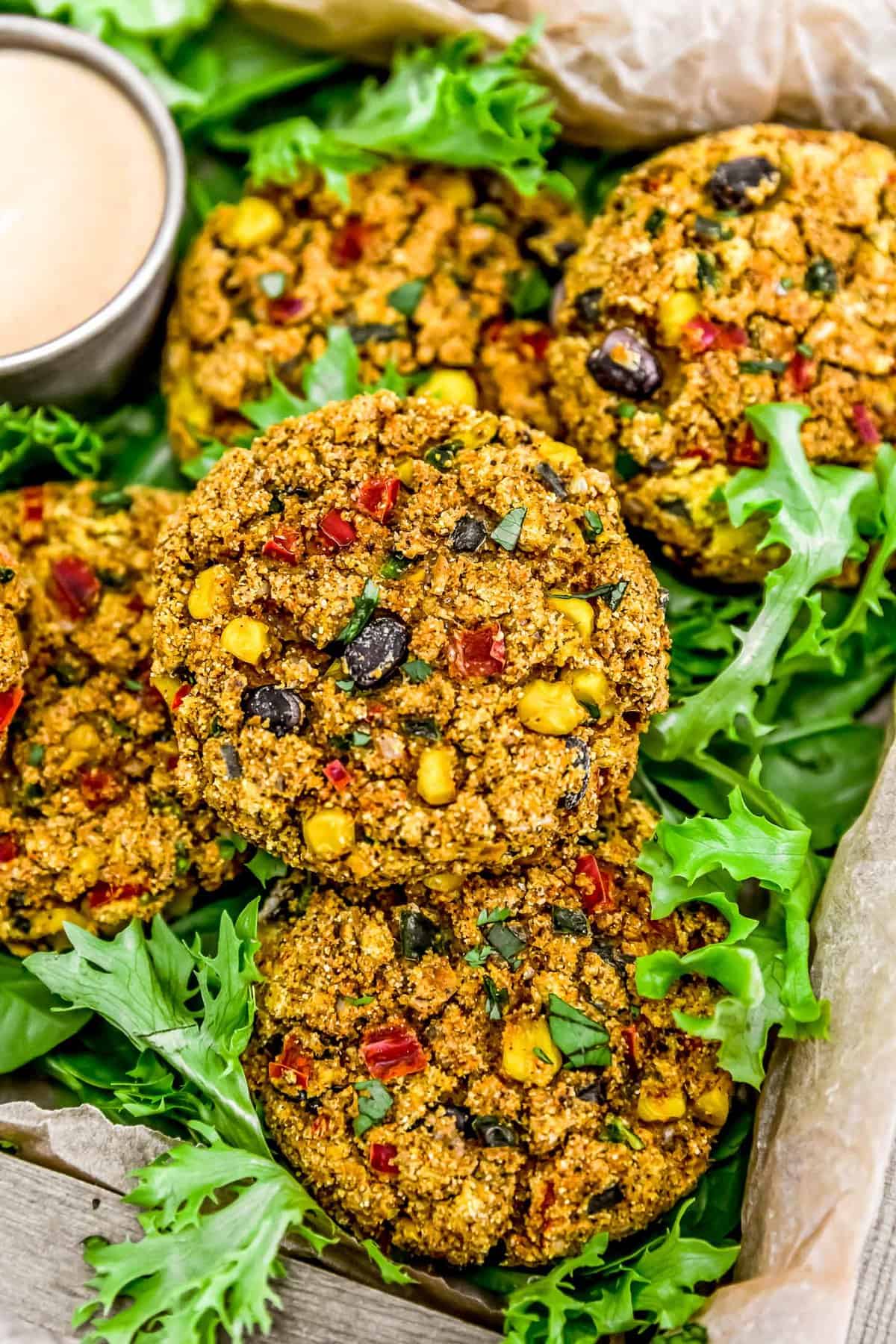 We're experiencing southwestern goodness in patty form, and we want to share the yumminess! Amazingly delicious, vibrant, and packed with flavor, these Confetti Cornmeal Cakes are healthy, satisfying, and nothing short of amazing! These patties are beautifully seasoned and bursting with sweet bell peppers, spicy jalapeños, zesty red onions, tasty corn, hearty black beans, and baked to perfection. These cornmeal cakes boast a crunchy exterior, tender cornmeal interior and served with your favorite sauce, makes for an amazing dinner that will have the whole family running to the table.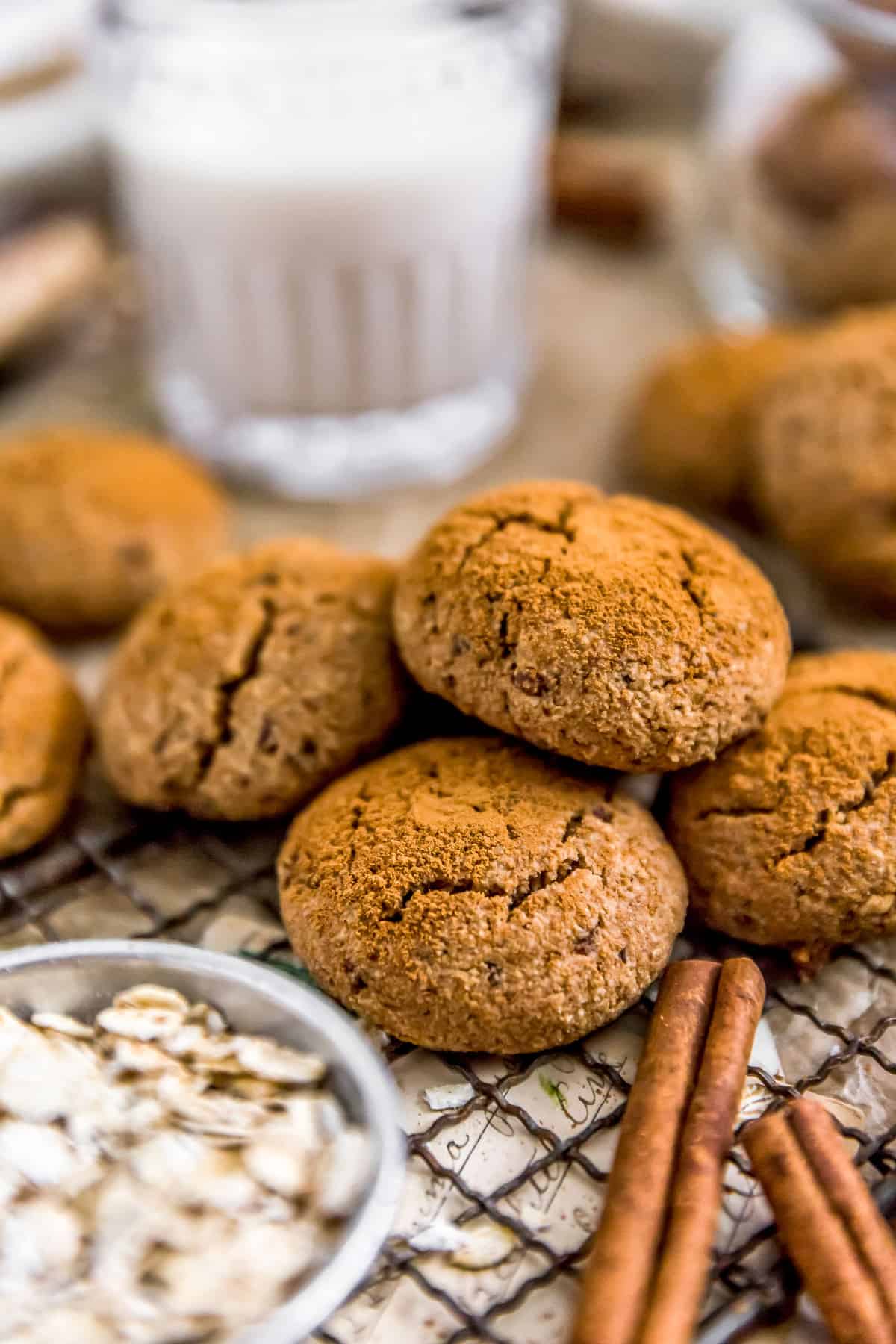 Cinnamon can never do wrong in our hearts, and we've got a wholesome cookie featuring all that cinnamon goodness. These Healthy Vegan Cinnamon Crinkle Cookies are tender, chewy, and bursting with aromatic cinnamon flavor. Bonus points for this quick and easy recipe when you need a sweet treat asap.  Consisting of simple ingredients and only Medjool dates for the perfect sweet touch, these healthy cookies are sure to blow you away.