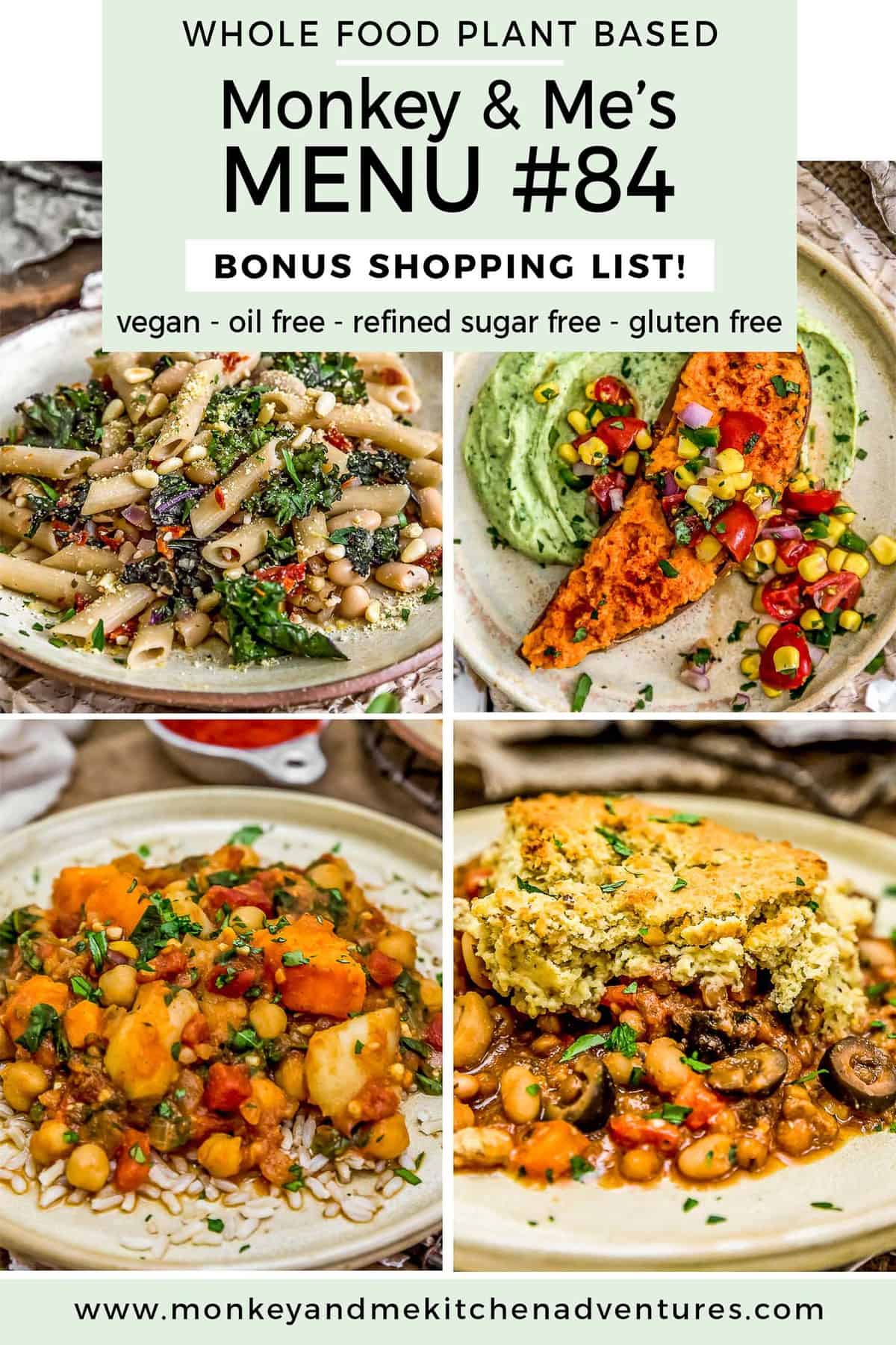 This week's Monkey and Me's Menu features some tasty recipes.  Menu #84 includes a FREE bonus shopping list.  All recipes are Whole Food Plant Based, vegan, plant based, oil free, refined sugar free, no highly processed ingredients, and gluten free.

Downloadable Menu which offers the following:

2 Breakfast ideas
2 Lunch ideas
2 Snack Ideas
5 Dinner Ideas, including a FREE downloaded shopping list (PDF – Below)

A comprehensive (downloadable) shopping list for the 5 Dinners

The shopping list is segmented into the common grocery store sections like "produce, spices, etc." making it easy to pick up these items from your local grocery store.
It also includes product suggestions that are Whole Food Plant Based compliant* for easy reference.  Note: These products are suggestions, please feel free to select your own favorite products.
Includes helpful codes so you can easily subtract items that you choose not to make.

Downloadable Instructions on how the meal plan work.
Note:  The term "Whole Food Plant Based compliant" is from a general standpoint.  There are Whole Food Plant Based diet branches that restrict certain food items.  Our recipes are all Whole Food Plant Based compliant based upon a high-level compliance standpoint. i.e. vegan, plant based, oil free, refined sugar free, minimally processed foods.
Some breakfast, lunch, and snack ideas are simple concepts that require no recipe.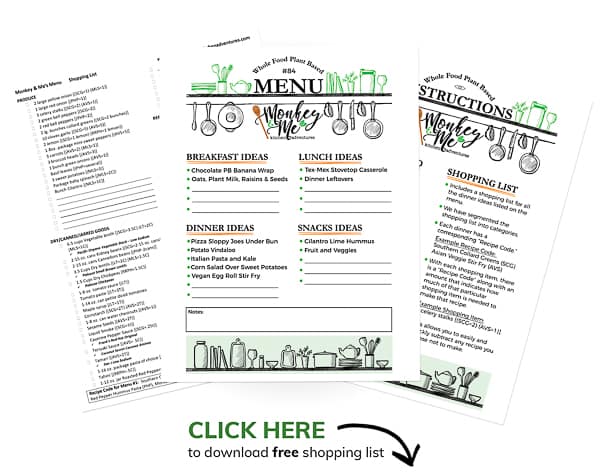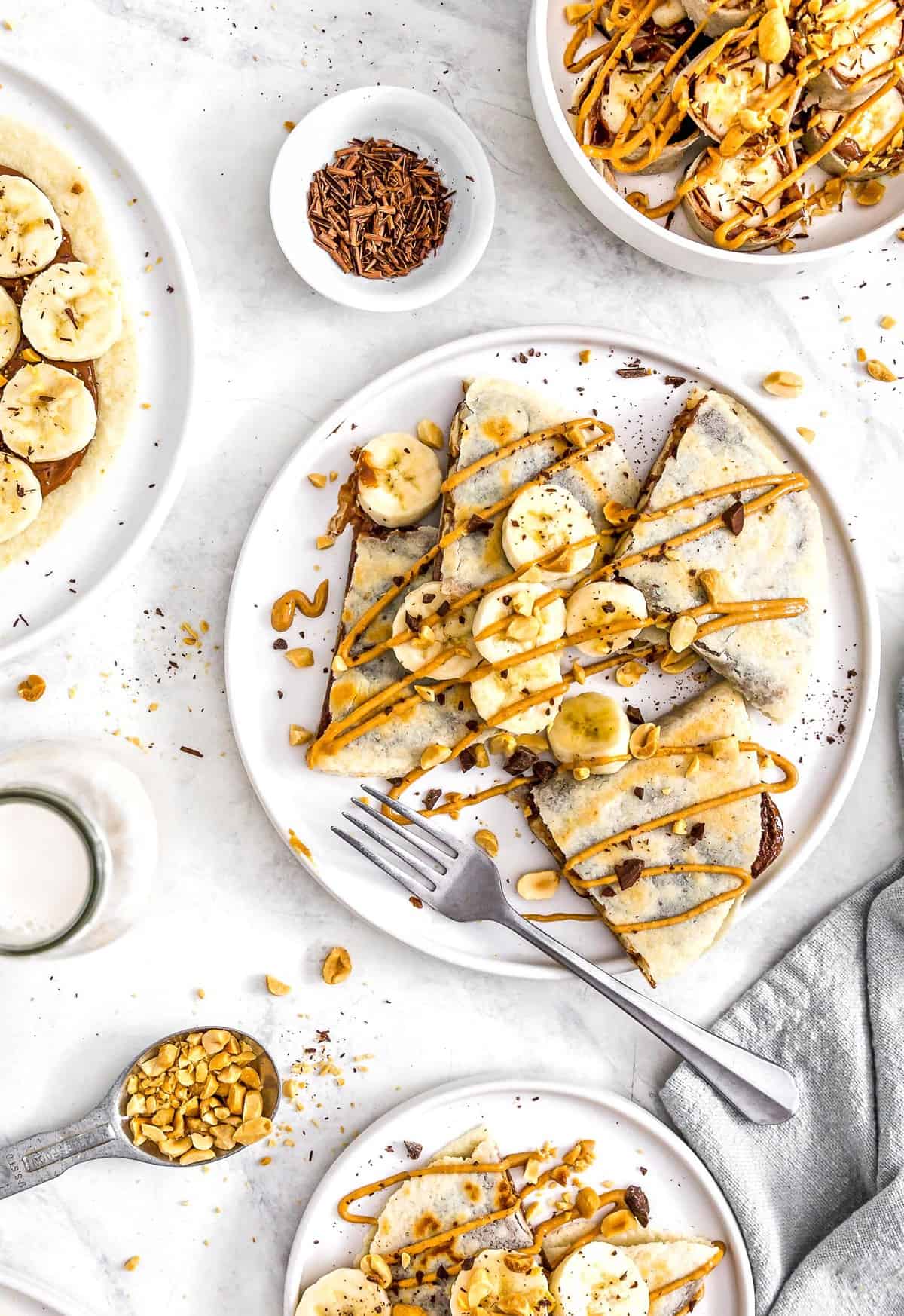 Melty chocolate and creamy peanut is a match made in heaven, truly a delicious combination! These simple, fast, and most importantly tasty Chocolate Peanut Butter Banana wraps are a fabulous treat for when those cravings hit. Melty chocolate, creamy peanut butter, and sliced bananas on a toasted wrap makes for a great breakfast treat or healthy dessert in a breeze.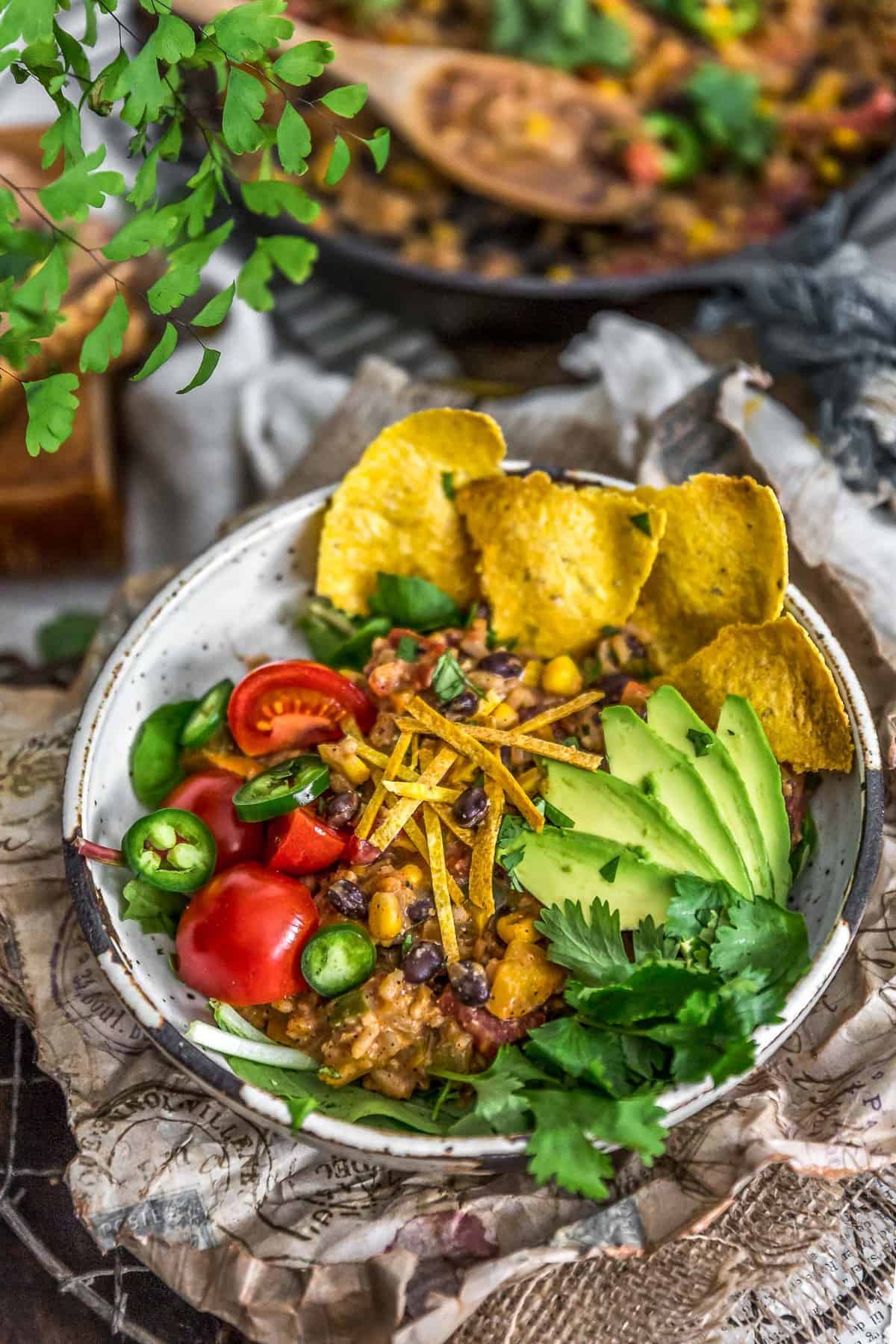 The words "stovetop casserole" is like music to our ears. You just know it's ultra-comforting food that's perfect for keeping you warm and satisfied, and our delicious Creamy Tex-Mex Stovetop Casserole delivers!  This rich and flavorful one-pot wonder is bursting with wholesome goodness. Packed with tons of nutritious ingredients like sweet corn, protein-packed black beans and hearty rice makes it a fabulous dish the whole family will love.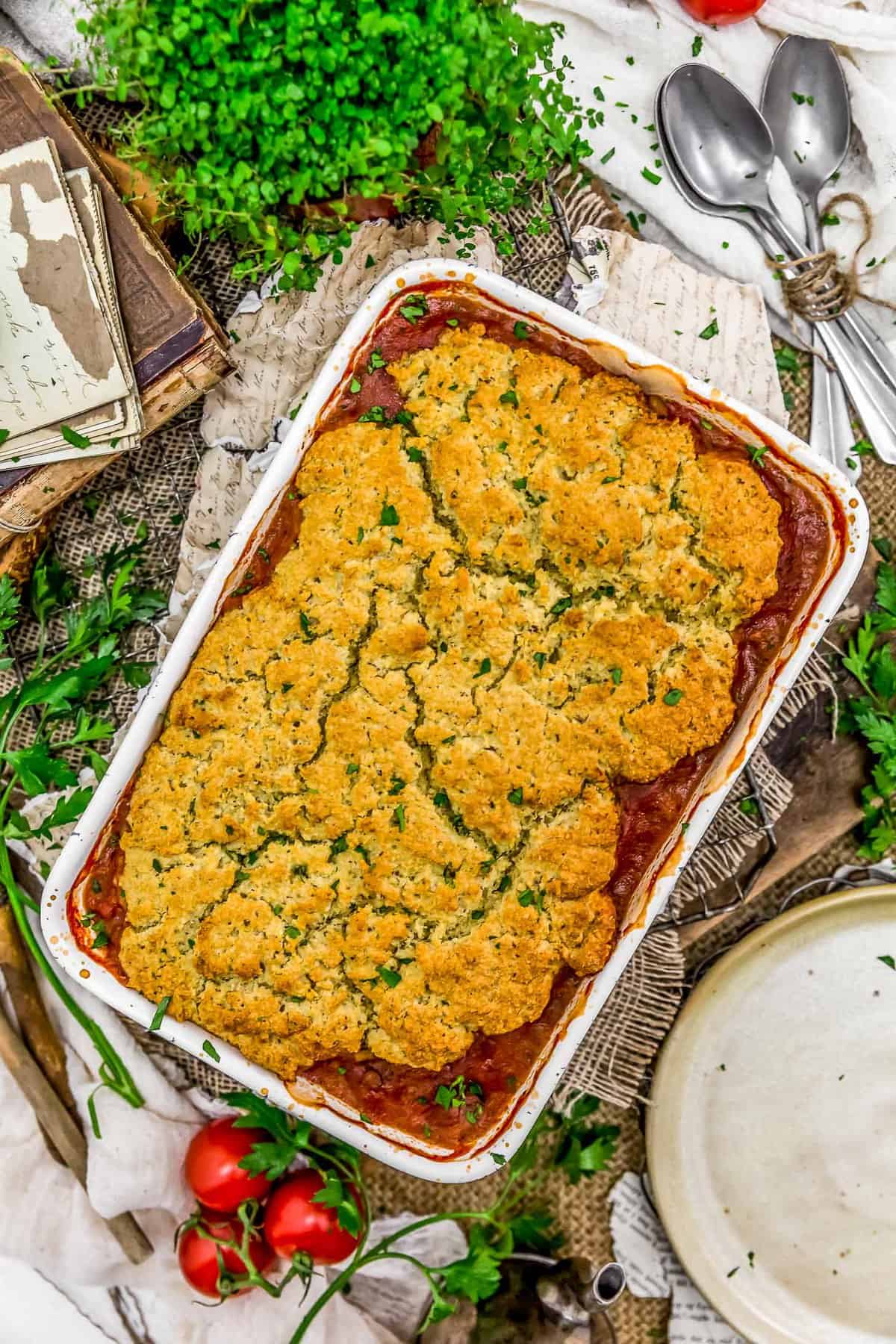 Move over Sloppy Joes, there a new Joseppi in town! This Pizza Sloppy Joes Under Bun dish is crazy delicious, ultra-comforting, and totally drool-worthy! Tasty lentils, nutritious navy beans, hearty mushrooms, sweet bell peppers, and briny black olives are bathed in a flavorful pizza sauce goodness, then topped with an amazing free-formed bun-like crust that will have the whole family running to the table for seconds.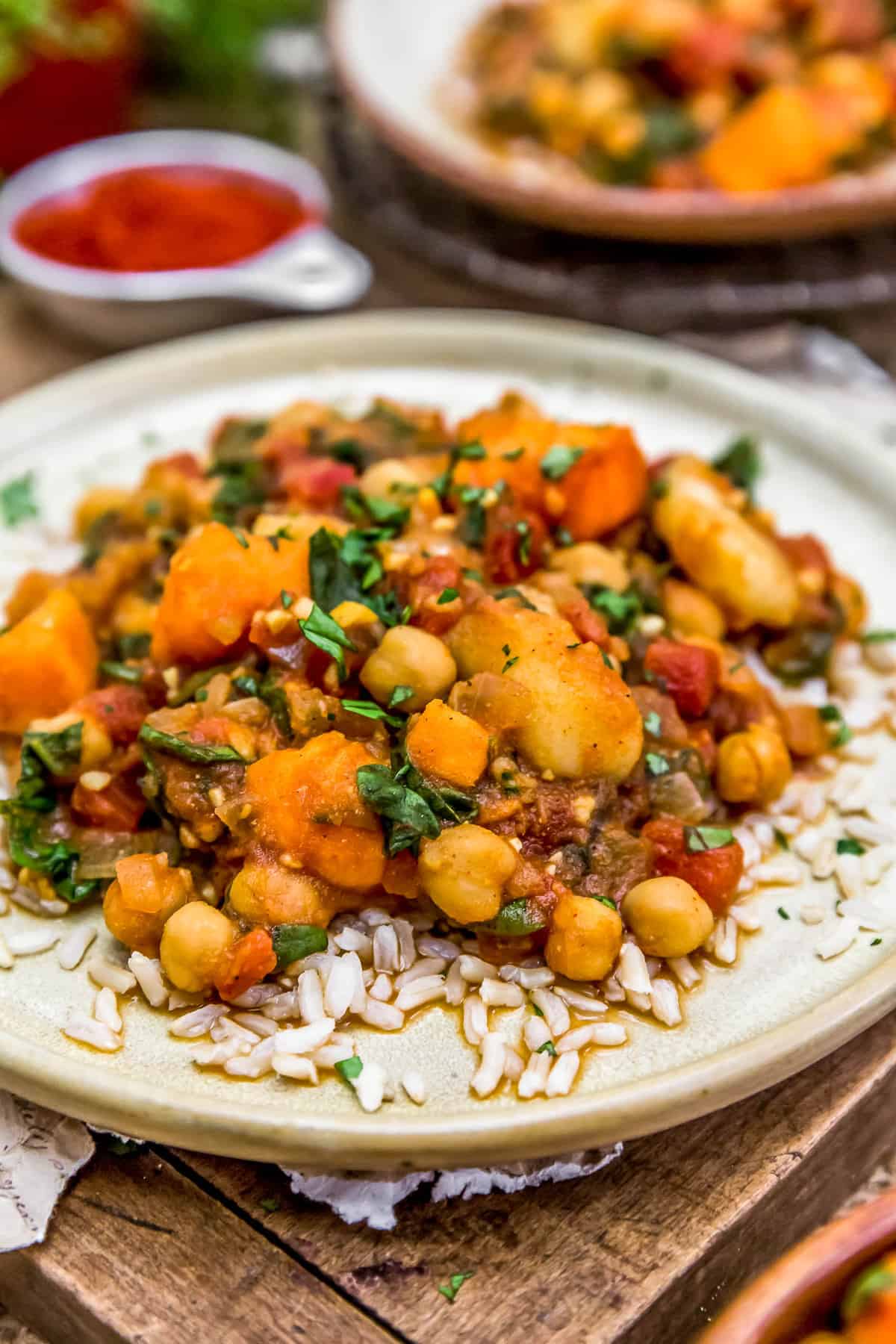 Bringing all those cozy, comforting feels. This Whole Food Plant Based nod to the classic Indian Potato Vindaloo dish is brimming full of aromatic spices, hearty potatoes, protein-packed chickpeas, and nourishing veggies making all your potato dreams come true.  Fragrant, spicy, and delicious, our oil free Potato Vindaloo is totally potato worthy with both red skinned potatoes and sweet potatoes for extra potatoey fun!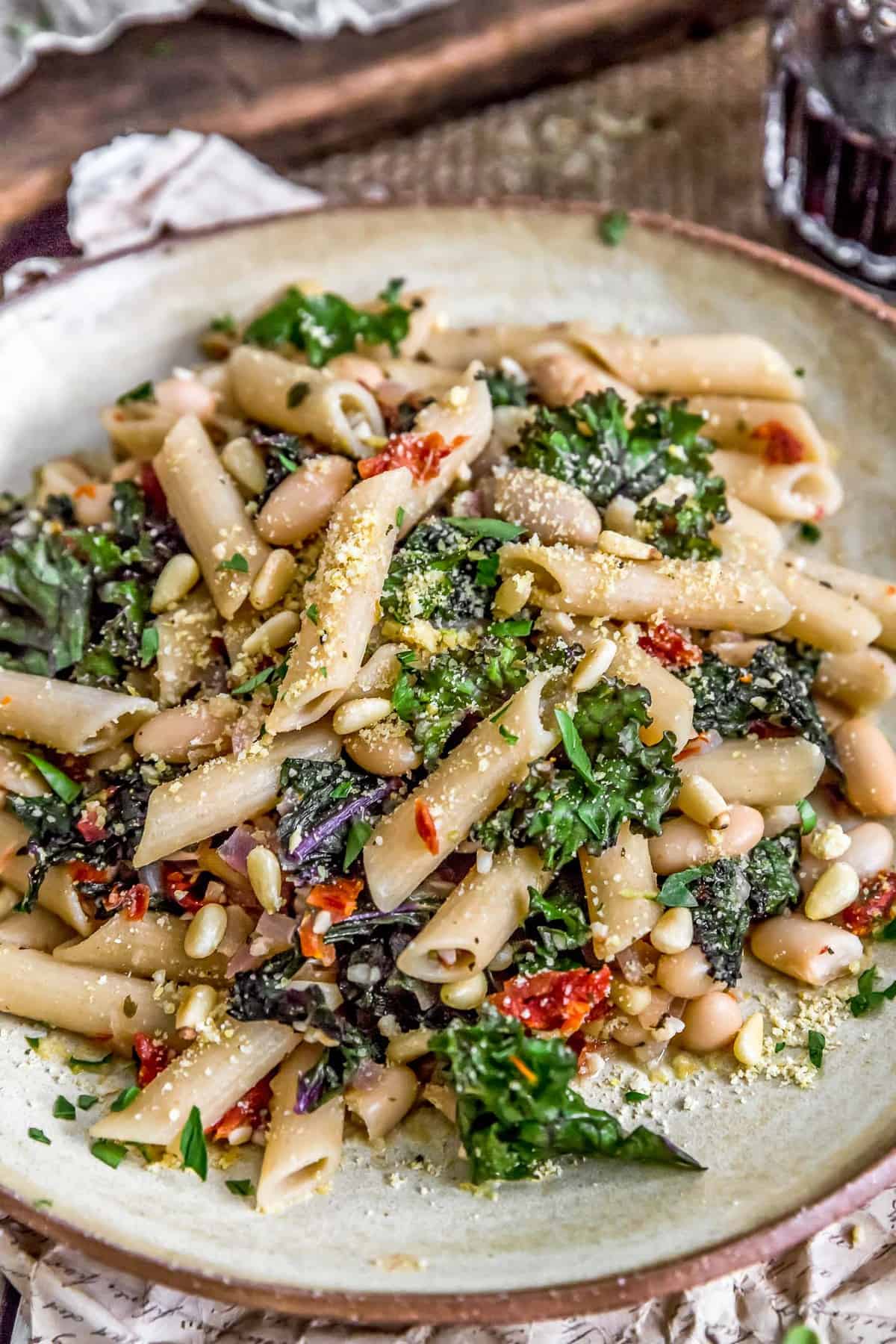 Pasta just screams cozy vibes, and we've got a simple, comforting pasta dish that is sure to please! Say hello to this tasty Italian Pasta and Kale dish that is brimming with feel good ingredients, herbs, spices, and a lot of pasta love. This soul-warming dish is easy to make, oh-so-delicious, and belly satisfying yum! Chewy pasta coupled with nourishing kale, flavorful sundried tomatoes, toasty pine nuts, and hearty cannellini beans is a wholesome dish your body will love.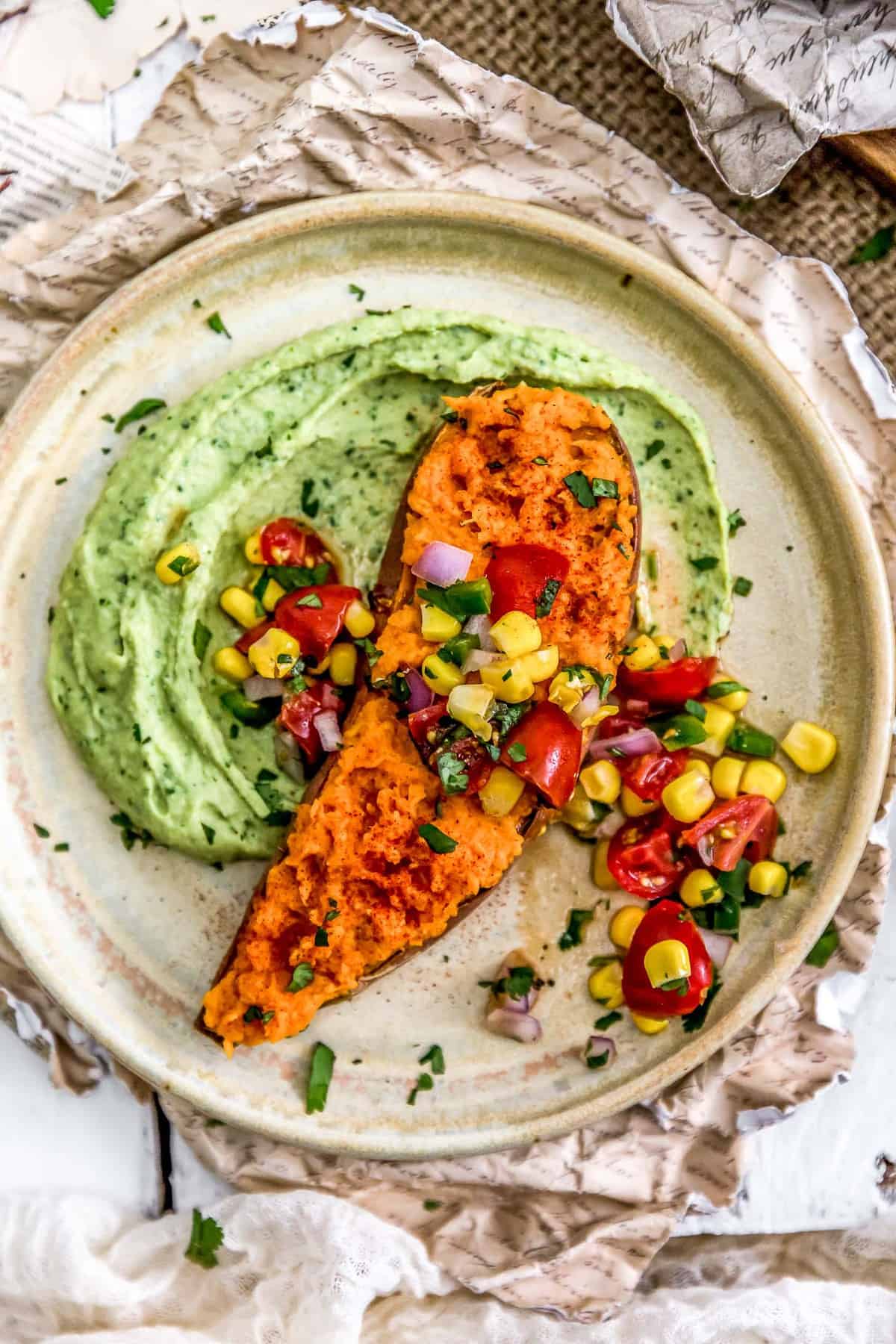 Healthy, light, and refreshing, we've got a simple salad that is bursting with sunshine vibes. This easy Cilantro Lime Corn Salad is bursting with feel-good ingredients and tossed in a flavorful, zesty sauce. Dress up your favorite Southwestern dishes with this delightful and colorful salad. It also doubles as an awesome relish over delicious baked sweet potatoes.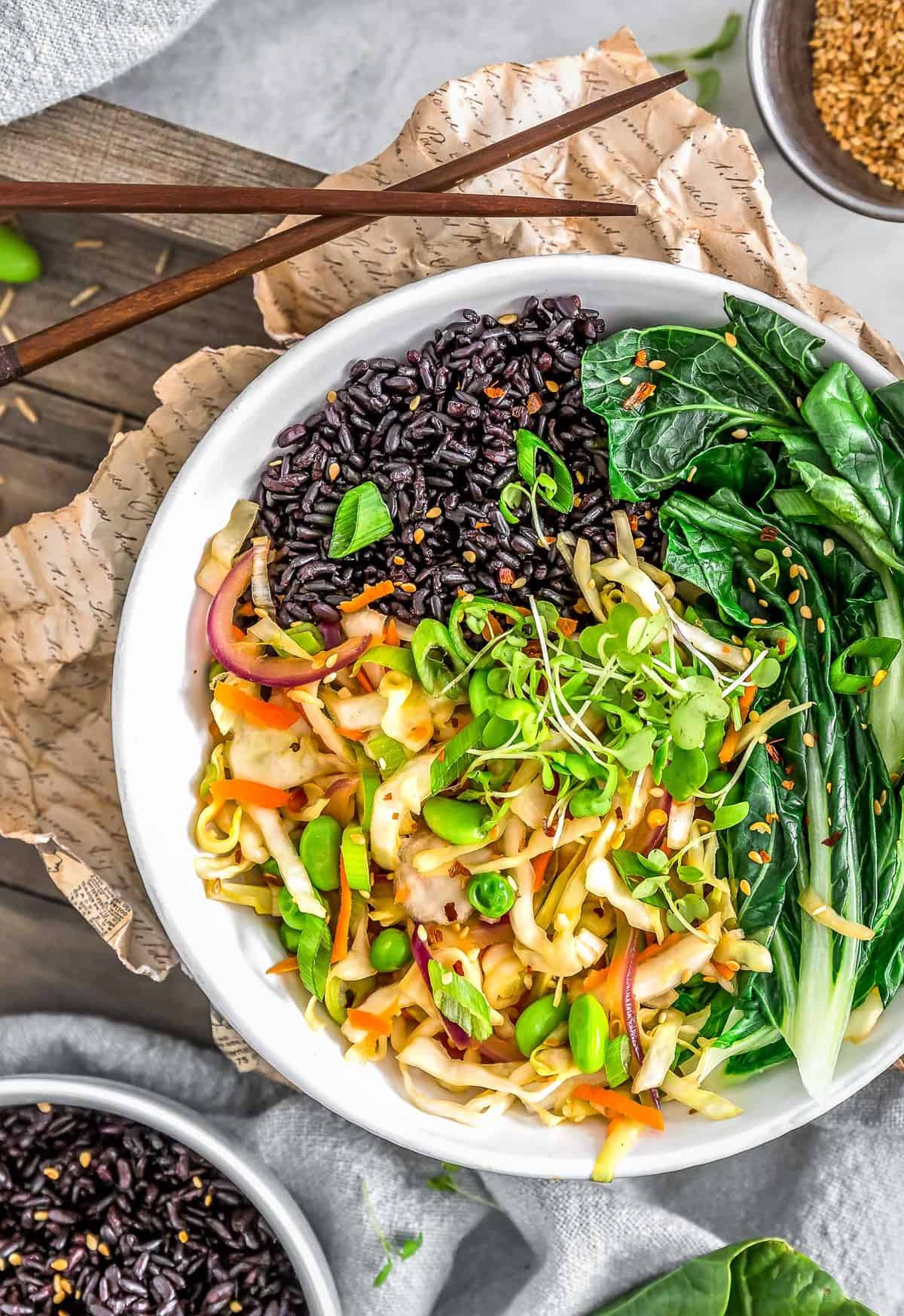 The flavors of an egg roll combined with healthy wholesome ingredients, then pilled high in a bowl with nutritious rice and sautéed bok choy, and topped with toasted sesame seeds, green onions, and sprouts, is sure to be the dish that puts a smile on your face. This Asian inspired, no oil Vegan Egg Roll Stir Fry is as easy as it is delicious. Reminiscent of the inside of an egg roll without the wrapper, this creative, nutrient dense dish is delightfully filling and super tasty making it an ultimate Whole Food Plant Based recipe!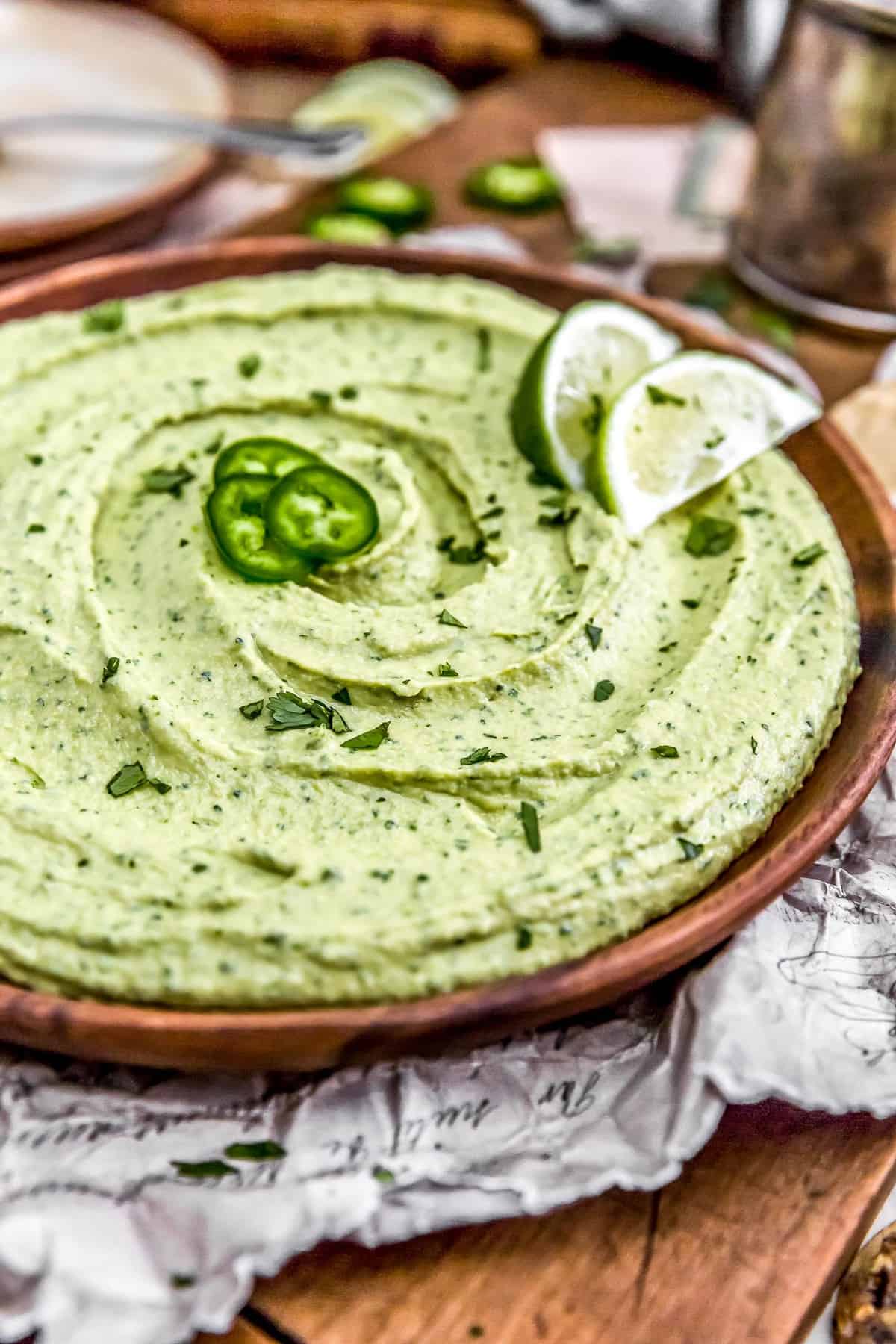 Calling all cilantro lovers, we've got a fun new twist on a classic dip!  This tasty Cilantro Lime Hummus is super addicting and packed full of zesty flavors. If you can't get enough cilantro and lime, then this hummus is right up your alley. Bold, tangy, and brimming with hummus deliciousness, you'll want to put this creamy goodness on everything.