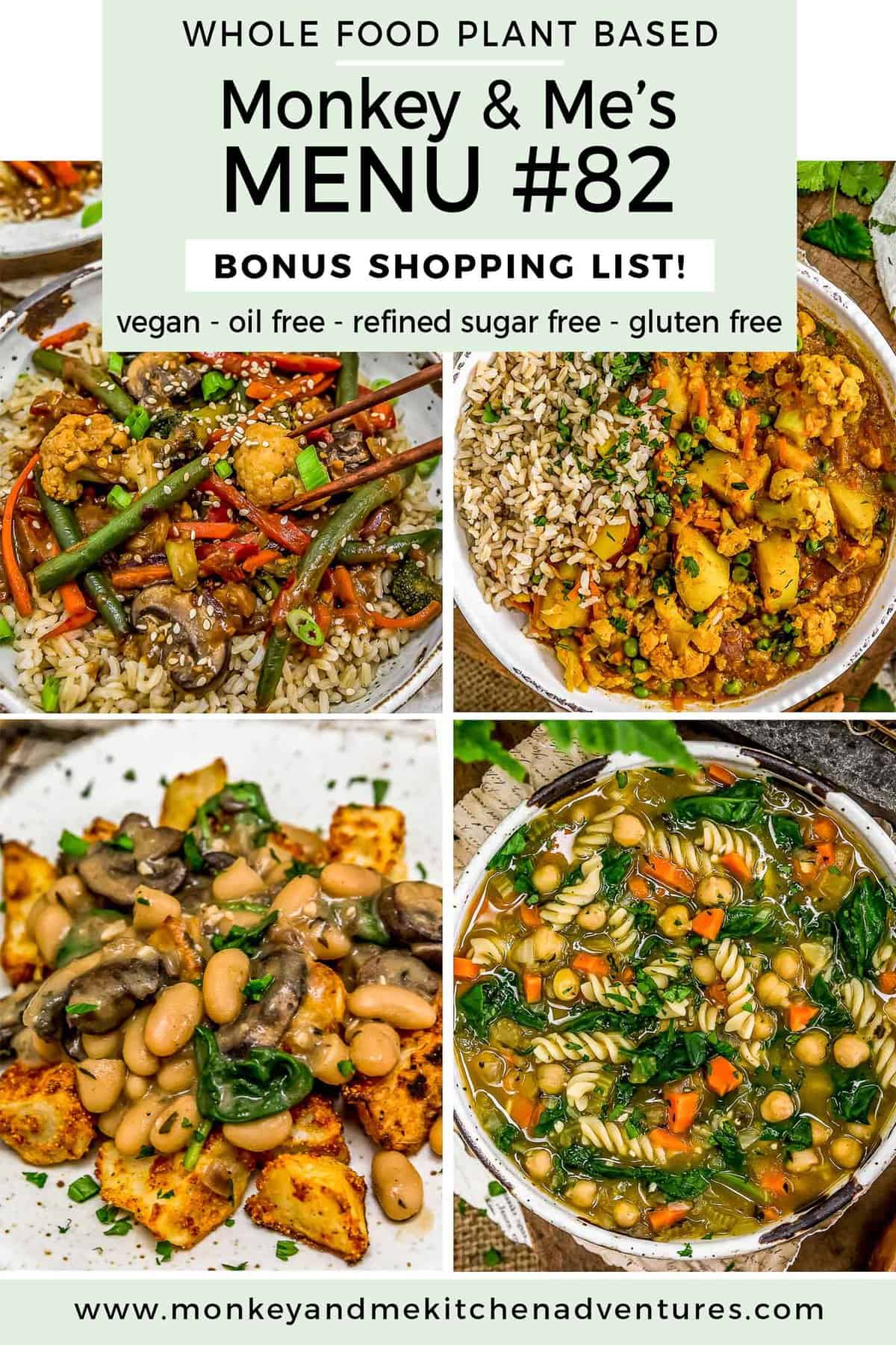 This week's Monkey and Me's Menu features some tasty recipes.  Menu #82 includes a FREE bonus shopping list.  All recipes are Whole Food Plant Based, vegan, plant based, oil free, refined sugar free, no highly processed ingredients, and gluten free.

Downloadable Menu which offers the following:

2 Breakfast ideas
2 Lunch ideas
2 Snack Ideas
5 Dinner Ideas, including a FREE downloaded shopping list (PDF – Below)

A comprehensive (downloadable) shopping list for the 5 Dinners

The shopping list is segmented into the common grocery store sections like "produce, spices, etc." making it easy to pick up these items from your local grocery store.
It also includes product suggestions that are Whole Food Plant Based compliant* for easy reference.  Note: These products are suggestions, please feel free to select your own favorite products.
Includes helpful codes so you can easily subtract items that you choose not to make.

Downloadable Instructions on how the meal plan work.
Note:  The term "Whole Food Plant Based compliant" is from a general standpoint.  There are Whole Food Plant Based diet branches that restrict certain food items.  Our recipes are all Whole Food Plant Based compliant based upon a high-level compliance standpoint. i.e. vegan, plant based, oil free, refined sugar free, minimally processed foods.
Some breakfast, lunch, and snack ideas are simple concepts that require no recipe.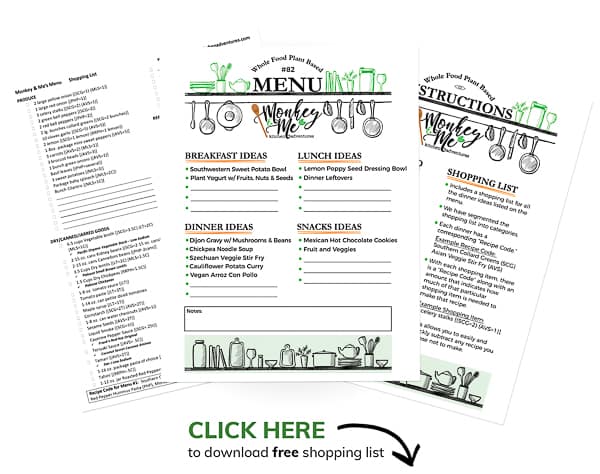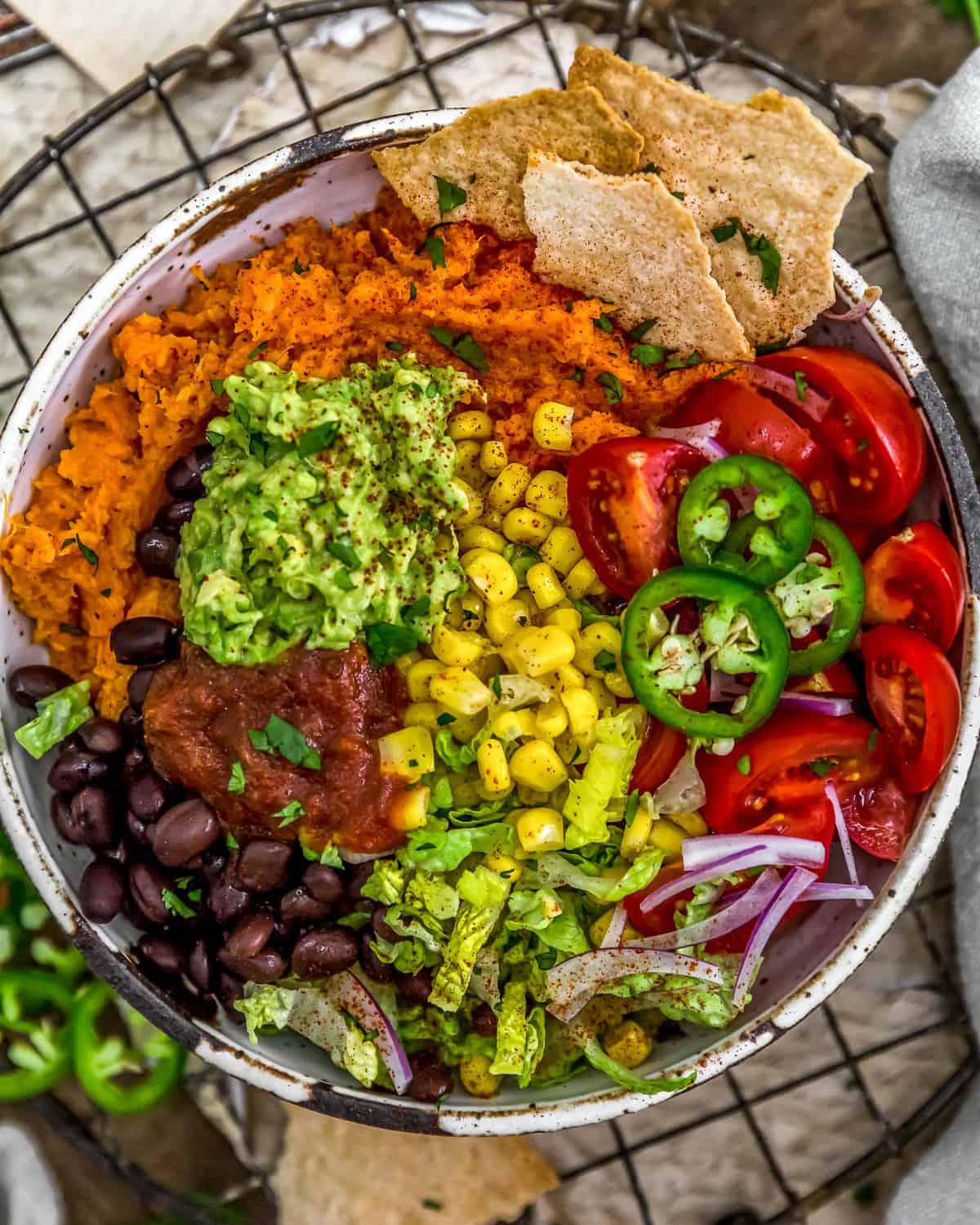 Healthy, hearty, and oh-so-delicious, these fun and versatile Sweet Potato Breakfast Bowls are a wholesome way to enjoy a quick and easy breakfast.  We've provided three tasty ways to use left-over roasted sweet potatoes that are sure to put a smile on your face. Warm, caramelized sweet potatoes topped off with some of our favorite variations like Cinnamon Blueberry Pecan Bowl, Peanut Butter and Berries Bowl, and Southwestern Bowl are all a great way to start your morning.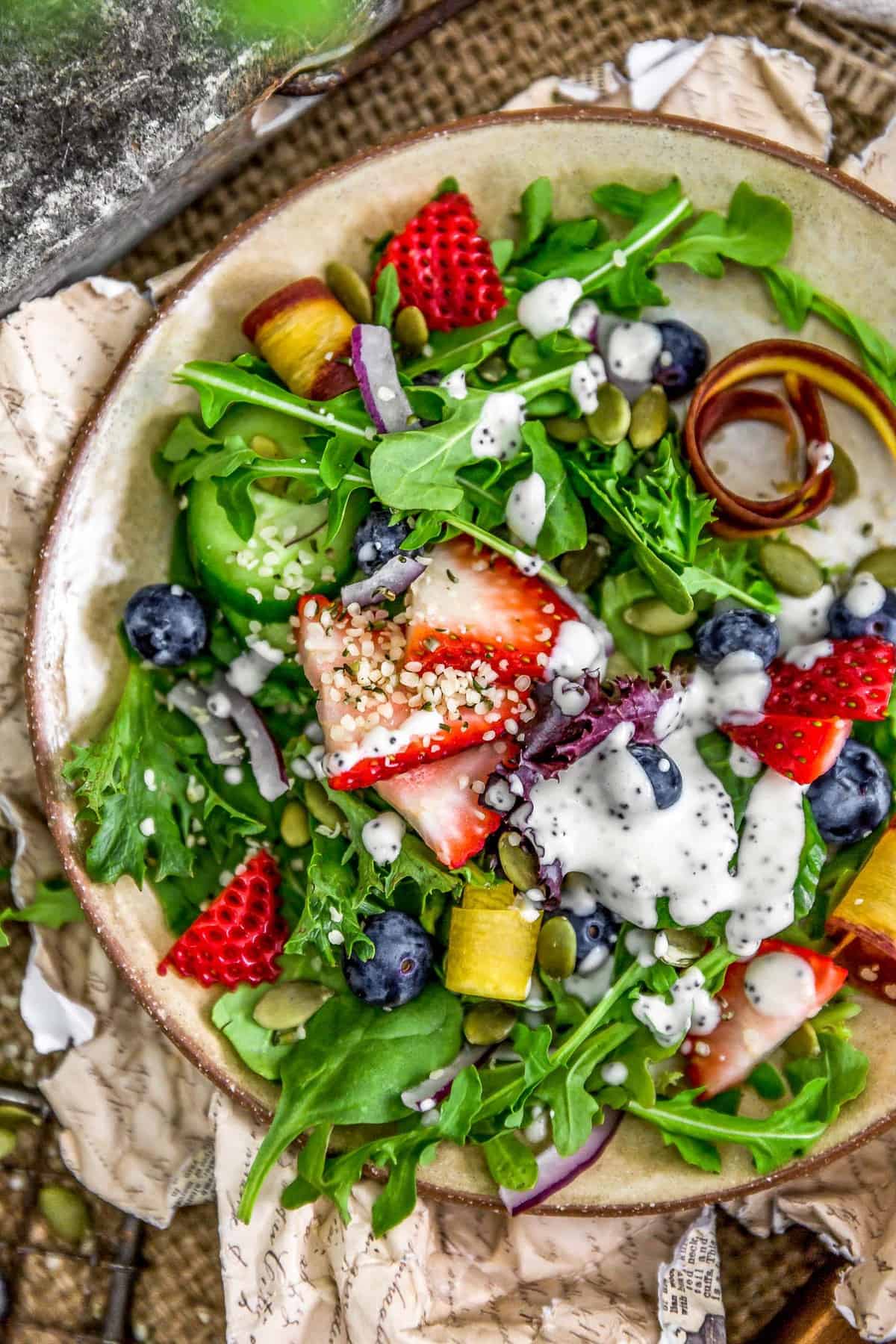 Calling all lemon lovers, this simple, oil free, Vegan Lemon Poppy Seed Dressing is velvety, dreamy, and bursting with fresh lemony goodness; it is sure to make your taste buds come alive with the first bite. Perfectly tangy, and zingy, this dressing is healthy and utterly delicious.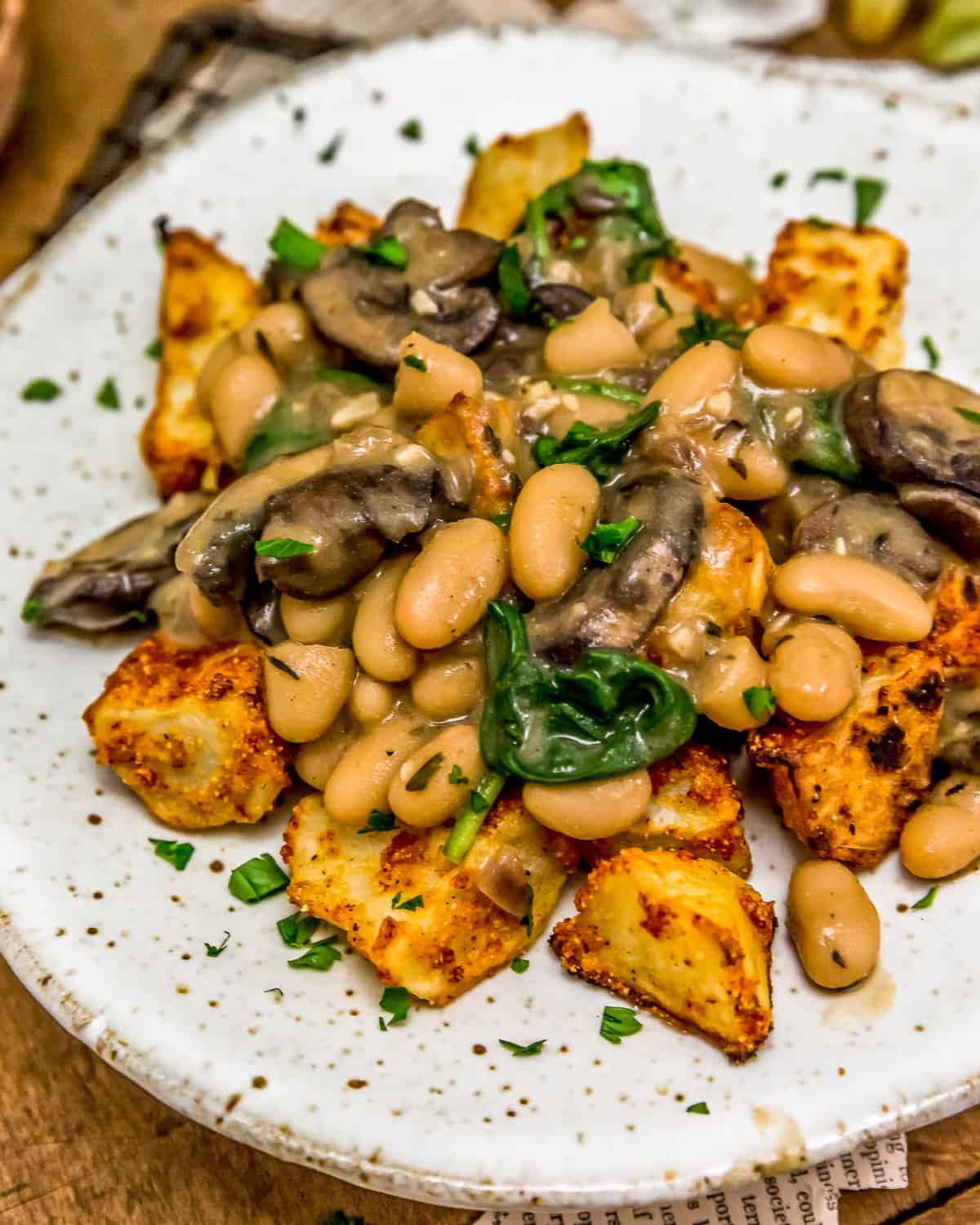 These crazy good sautéed mushrooms and beans are bursting with amazing flavor and bathed in a rich gravy boasting tangy Dijon mustard deliciousness that will treat your taste buds. Hearty, creamy, and bold, this Dijon Gravy with Mushrooms and Beans is pure comfort food in a flash. Serve over your favorite starches like potatoes, rice, or pasta. This dish goes with just about anything.
We are taking all the comforts of a classic childhood favorite soup and adding a wholesome vegan twist. This ultra-soothing Chickpea Noodle Soup is brimming with noodle goodness, nourishing veggies, and cozy broth that is sure make your belly happy. Perfect for every day of the week, this one pot wonder is sure to boost your immune system and soothe your soul; comfort soup at is finest!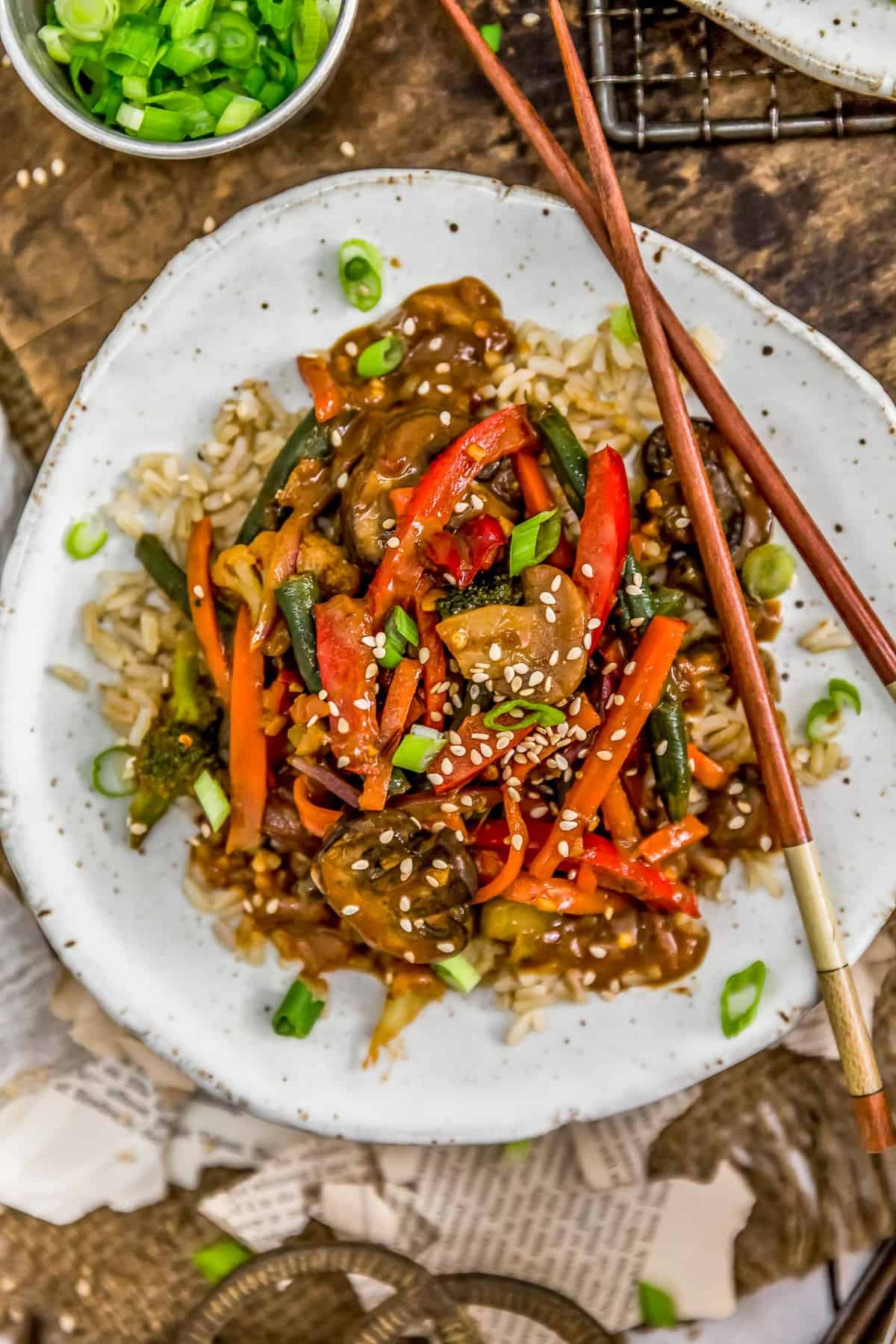 Better than take-out, this bold and spicy Szechuan Veggie Stir Fry is so fast, easy, and utterly delicious your family will think you've been holding out on them! Brimming with nourishing veggies, all bathed in rich umami yumminess,  and packed with heat, it will make your taste buds come alive.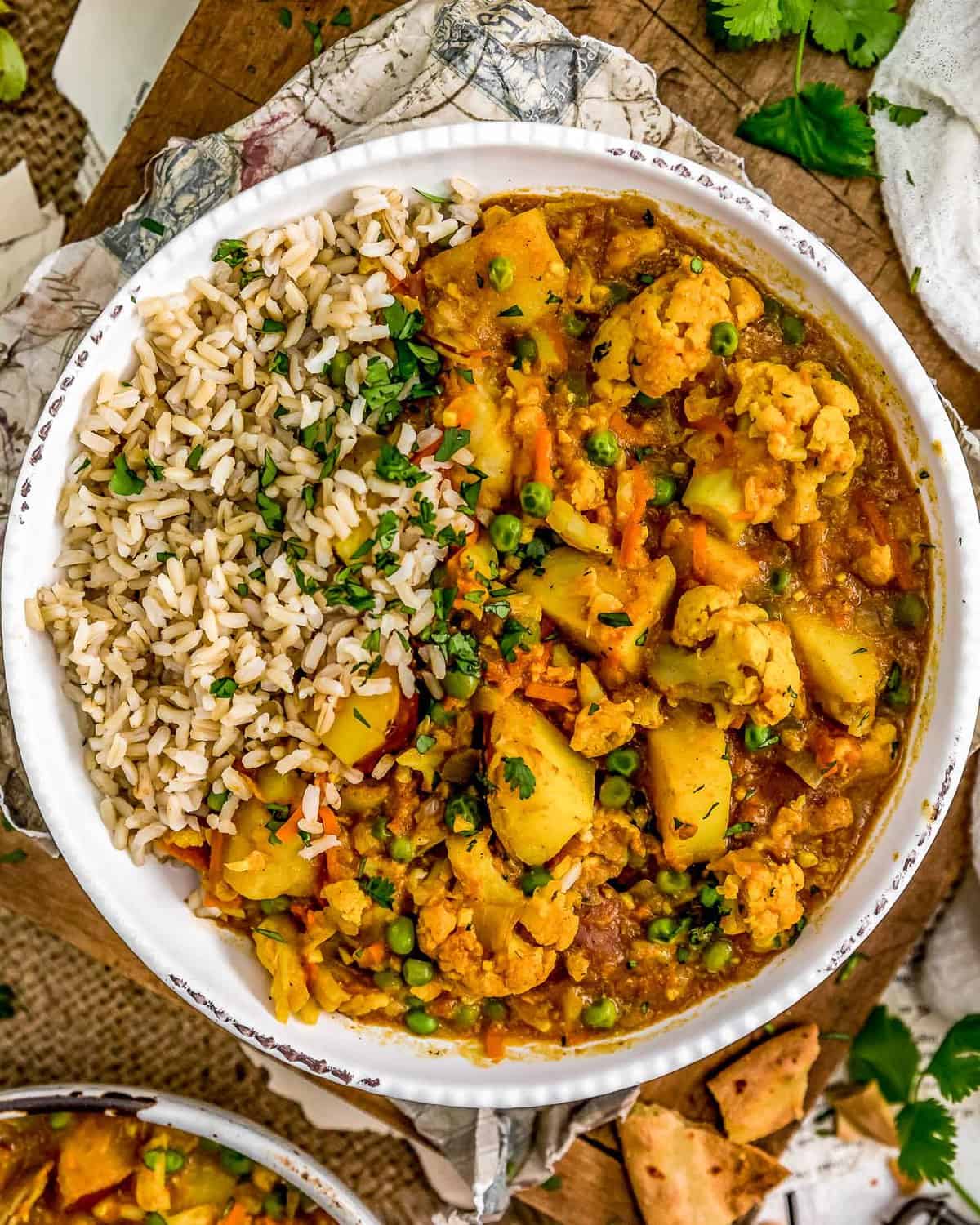 We are lickin' the bowl of this ultra-flavorful dish! Easy to make using the Instant Pot or Stovetop, this comforting Cauliflower Potato Curry is packed full of aromatic spices and powerhouse veggies.  The whole family will be running to the table for this hearty filling dish! It's perfect for a quick weeknight dinner in the Instant Pot.  Stovetop instructions make this recipe versatile. Soul-warming and full of feel good ingredients, grab a bowl and get ready to dig in!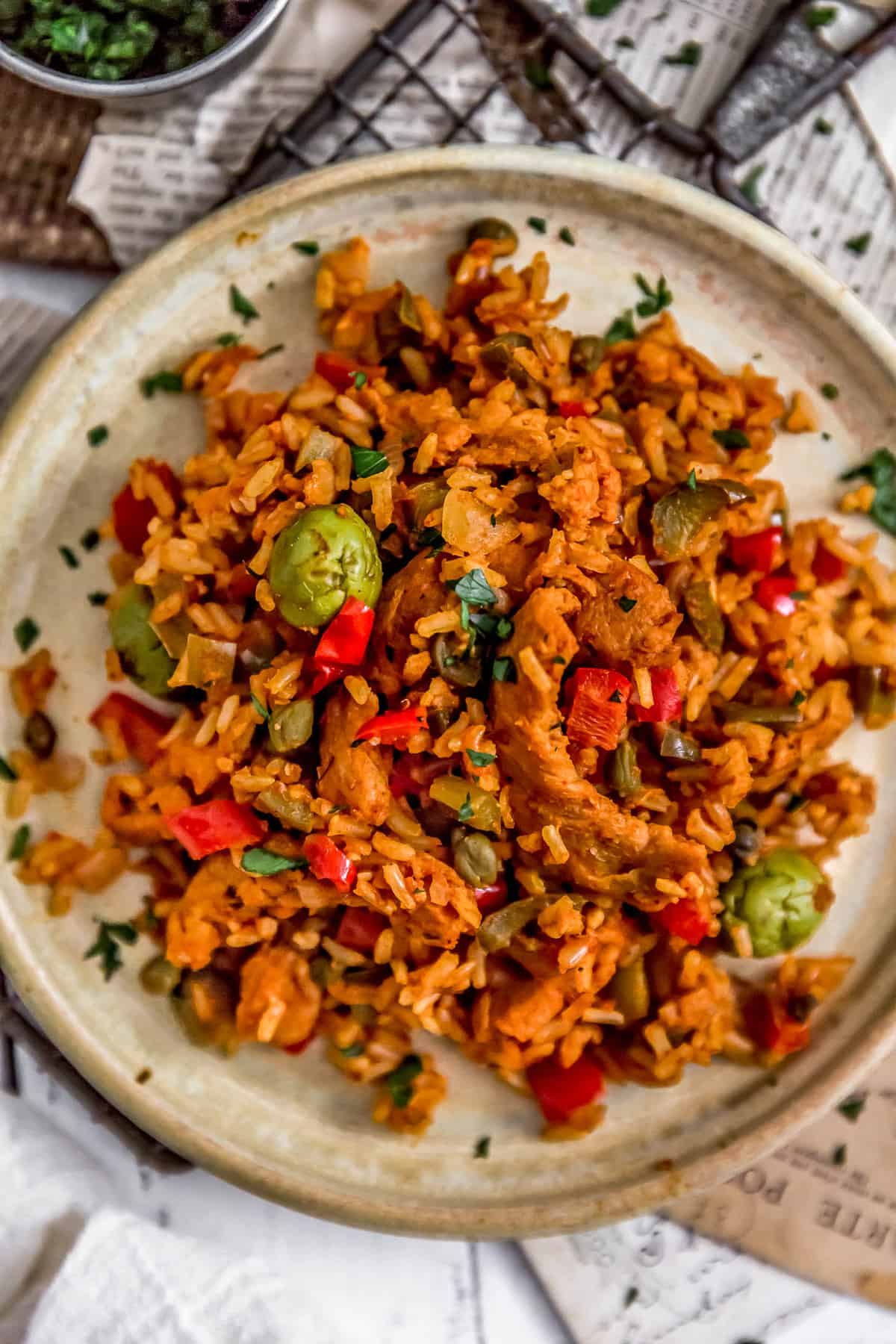 We've got this mouthwatering dish on repeat here, and we know you will too! It's rice heaven! This hearty, wholesome, and fragrant Vegan Arroz con Pollo is bursting with delicious flavor!  So simple to make with feel-good ingredients like: sweet bell peppers, zesty garlic, briny olives, satisfying rice, and protein-packed soy curls all simmering in a rich, warming red sauce; it's the perfect weeknight meal that the whole family will enjoy.  Grab a bowl and get ready to dig in – YUM!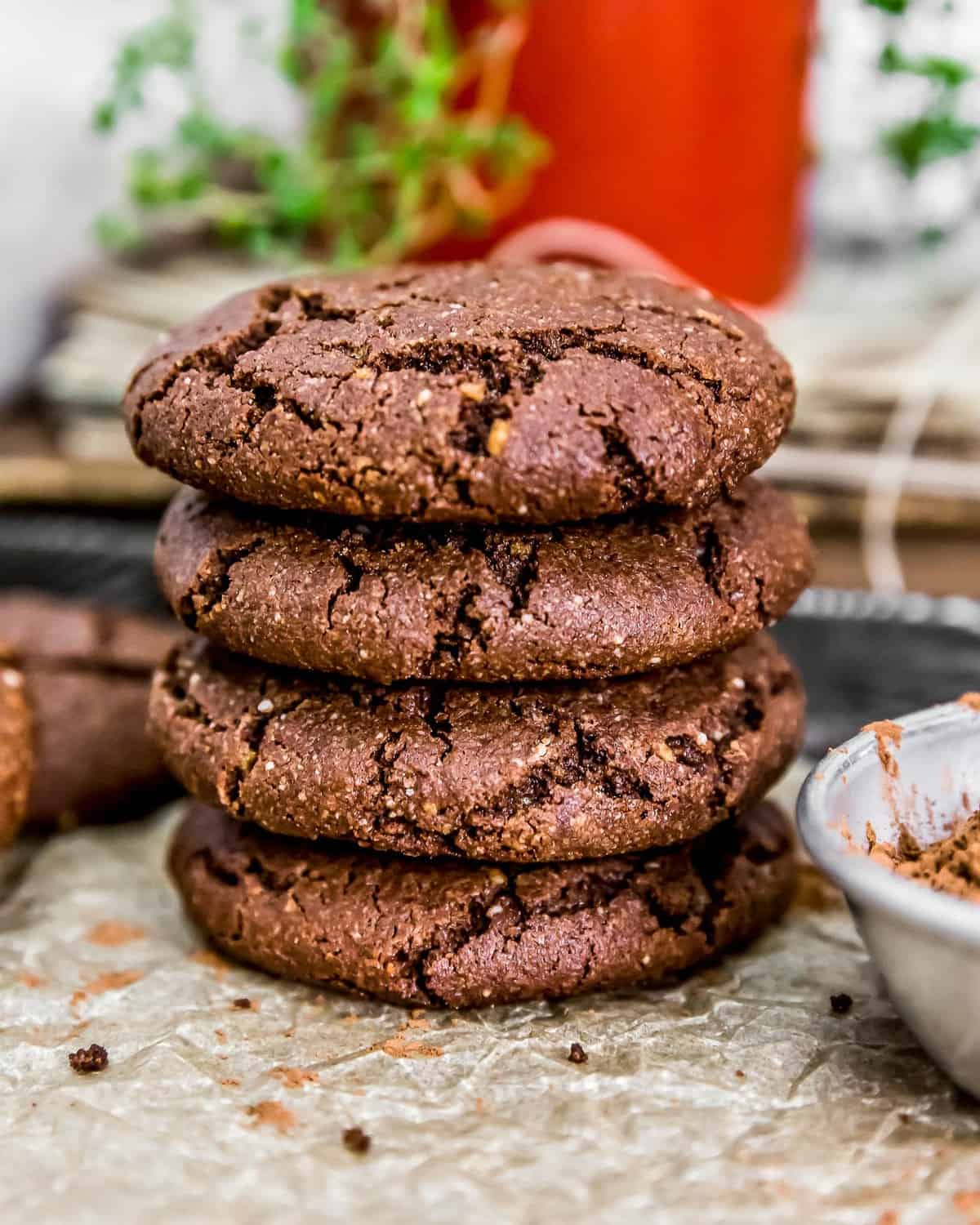 These decadent, chewy chocolatey Mexican Hot Chocolate Cookies are pure cookie heaven with warming cinnamon spice and a little kick of cayenne pepper. These fudgy cookies really deliver with a slightly crispy exterior and a deliciously dense, chewy interior like a brownie in cookie form – what's not to love?  These easy to make cookies will quickly become your new favorite!  Perfect for any holiday, bake sales, or any day of the week.  Guaranteed to get rave reviews!