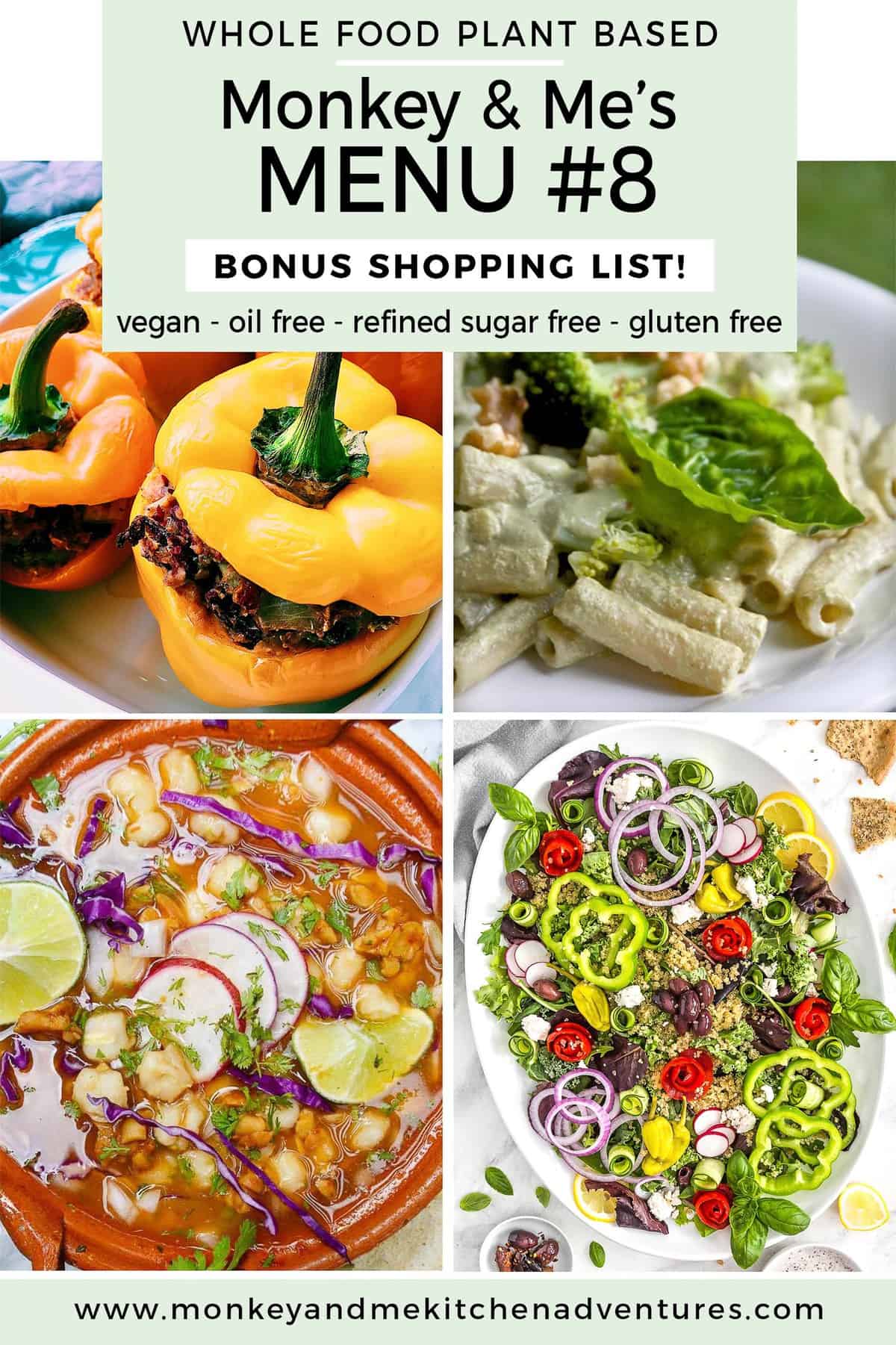 We are so happy to share with you that our Monkey and Me Weeknight Meal Menus have been huge hits.  We received a lot of excellent feedback.  This week we are very excited to feature some of our favorite foodie bloggers in Menu #8.  All recipes are Whole Food Plant Based, vegan, no oil, no refined sugar, no highly processed ingredients, and gluten free.
This super tasty menu features delicious dishes from Alexa at Fueled Naturally, Helyn at Helyn's Plant Based Kitchen, and Lilia at Love Through Plants, as well as featuring a few of our own dishes.  😉
Menu #8 meal plan features the following:
Downloadable Menu which offers the following:

2 Breakfast ideas
2 Lunch ideas
2 Snack Ideas
5 Dinner Ideas, including a shopping list

A comprehensive (downloadable) shopping list for the 5 Dinners

The shopping list is segmented into the common grocery store sections like "produce, spices, etc." making it easy to pick up these items from your local grocery store.
It also includes product suggestions that are Whole Food Plant Based compliant* for easy reference.  Note: These products are suggestions, please feel free to select your own favorite products.
Includes helpful codes so you can easily subtract items that you choose not to make.

Downloadable Instructions on how the meal plan work.
Note:  The term "Whole Food Plant Based compliant" is from a general standpoint.  There are Whole Food Plant Based diet branches that restrict certain food items.  Our recipes are all Whole Food Plant Based compliant based upon a high-level compliance standpoint. i.e. vegan, no oil, no refined sugar, minimally processed foods.
Some breakfast, lunch, and snack ideas are simple concepts that require no recipe.
Meal Plan #8 includes the following recipes: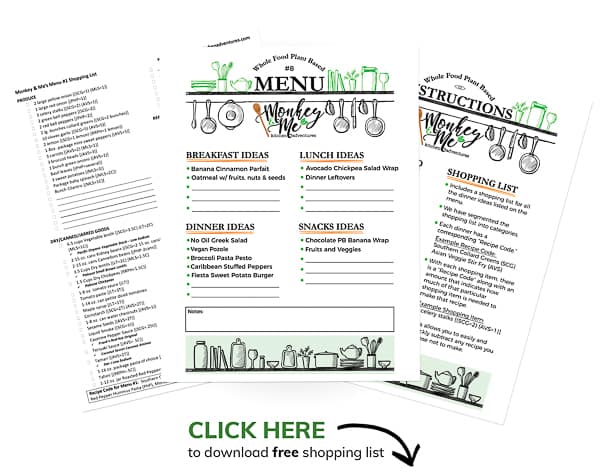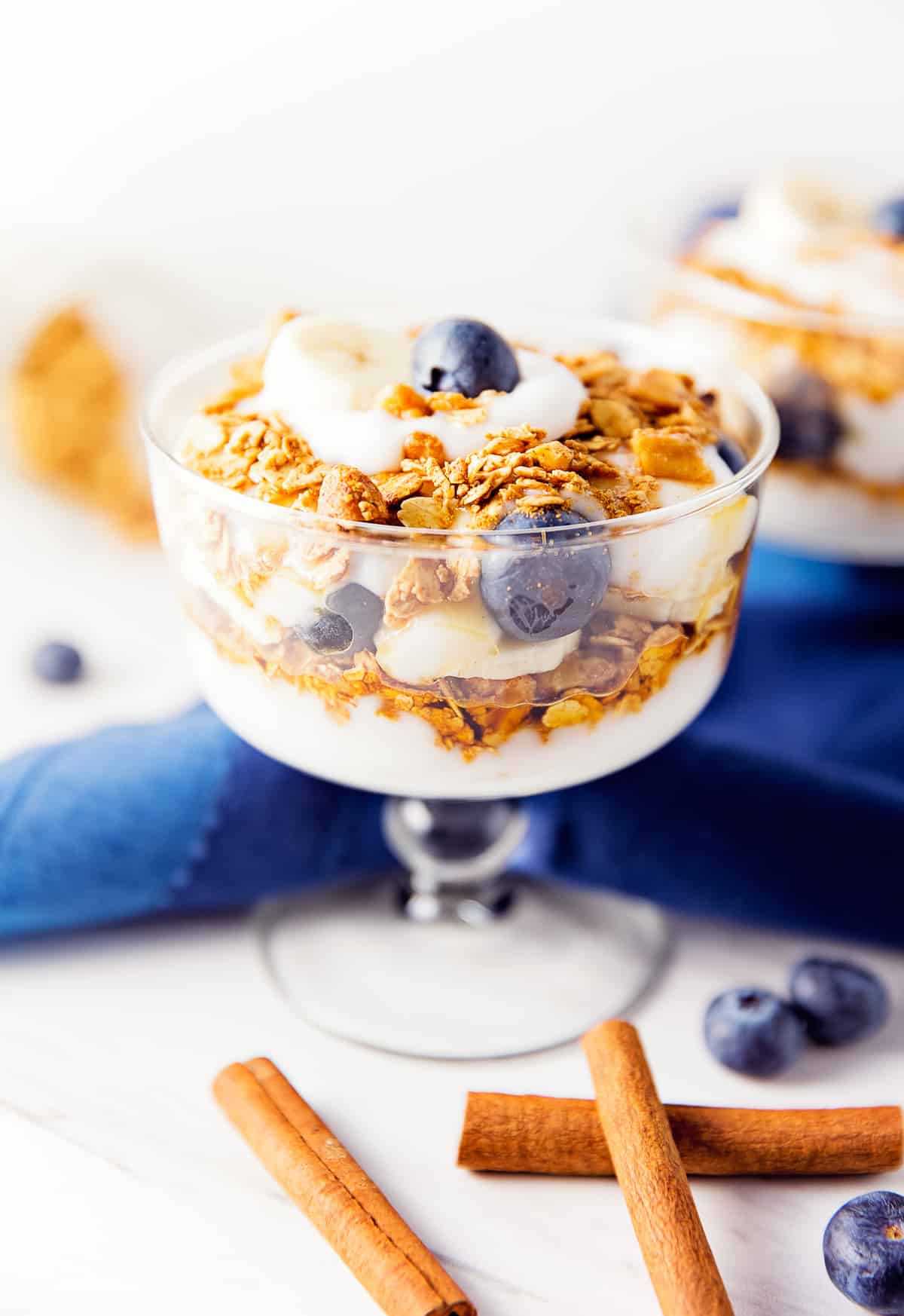 This easy and delicious Banana Cinnamon Parfait is as healthy as it is delicious, making it a perfect Whole Food Plant Based breakfast or dessert.  Made with bananas, blueberries, cinnamon, plant-based yogurt, and a tasty granola consisting of slivered almonds, chopped walnuts, rolled oats, cinnamon, and hint of maple syrup.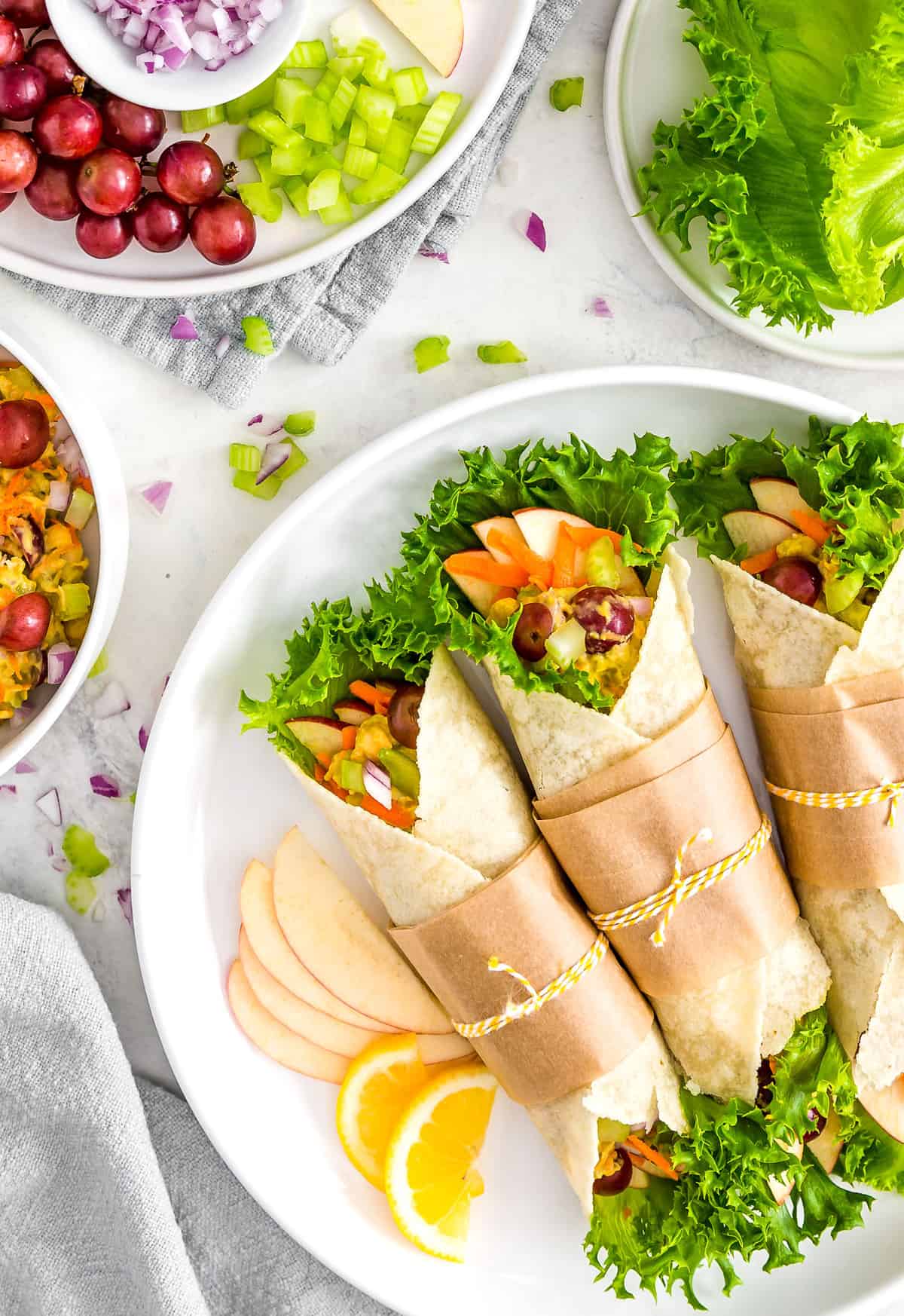 Light and refreshing, this sweet and savory Avocado Chickpea Salad Wrap is perfect for a quick and tasty lunch.  Chopped walnuts, chickpeas, red grapes, apple slices, grated carrots, celery and red onion come together in a beautiful and tasty avocado dressing, then wrapped to perfection in your favorite tortilla or wrap.  This recipe is ideal for work lunchboxes, quick dinners, or just plain fun.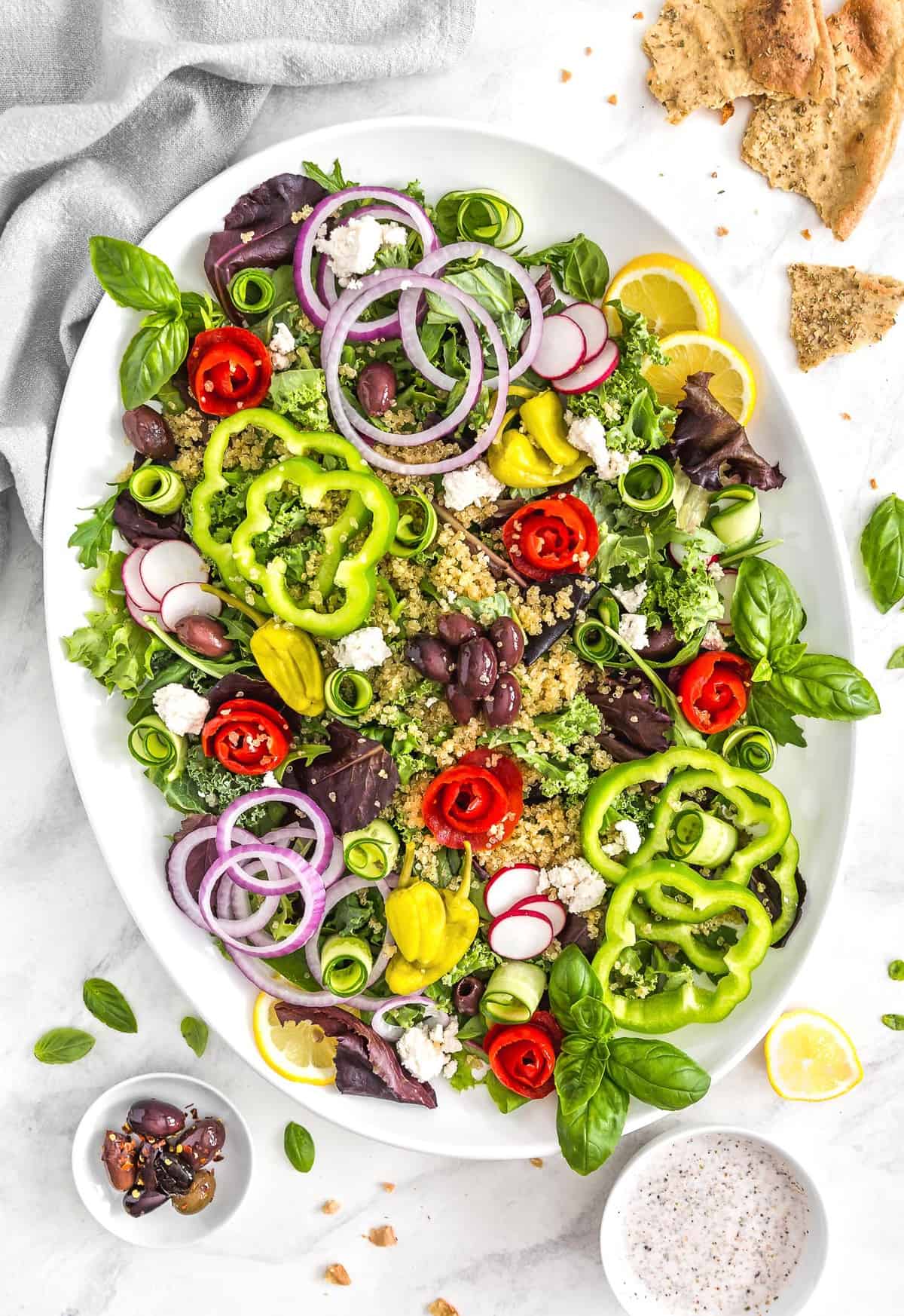 Tangy, herby No Oil Greek Dressing shines like the beautiful beacon of flavor-town! Full of vibrant, crisp veggies, this refreshing No Oil Greek Salad is sure to be a new family favorite!  Authentic and delicious, this salad features all your Greek veggie favorites, plus some yummy wholesome extras! Perfect for dinner or a great side salad for an outta this world nutritious meal.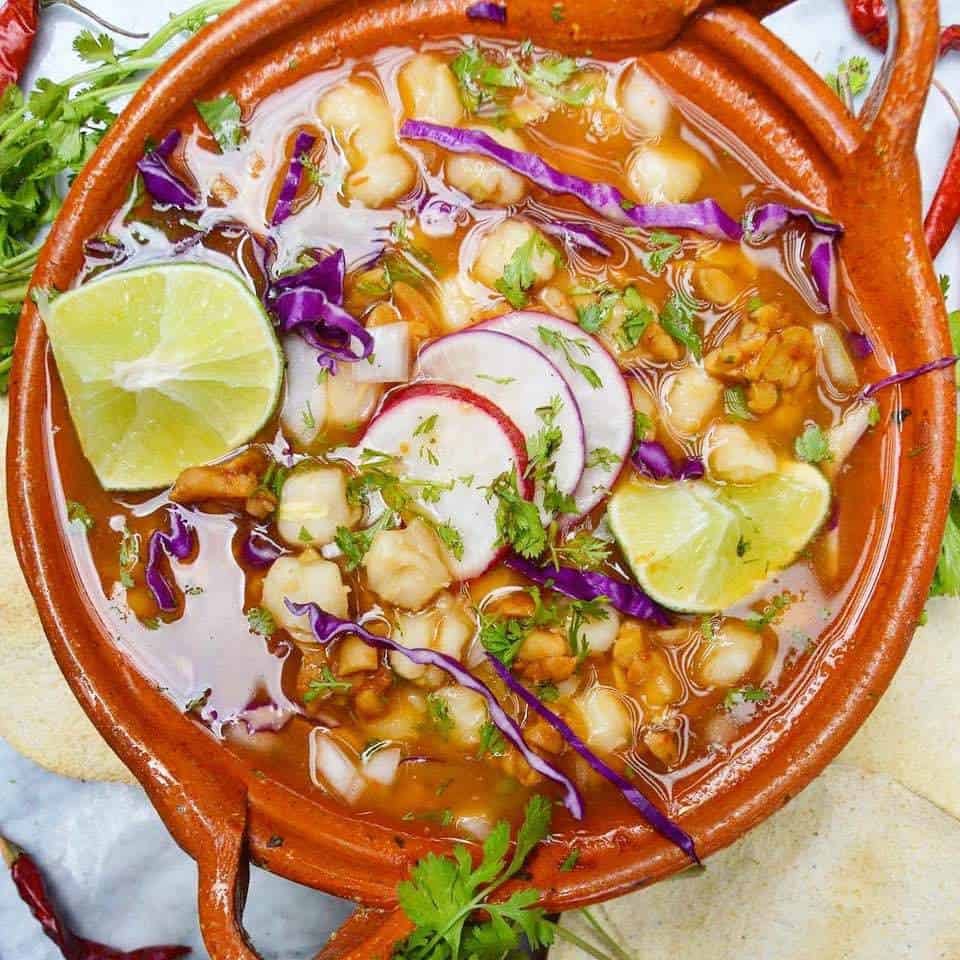 Aromatic, vibrant, and soul soothing, this beautiful Vegan Pozole soup is sure to satisfy. A traditional Mexican soup filled with hearty hominy, fresh tomatoes, crisp cabbage, crunchy radishes, and delicious garlic. Simple flavorful ingredients that come together easily, is definitely a soup the family will enjoy! Head on over and check it out!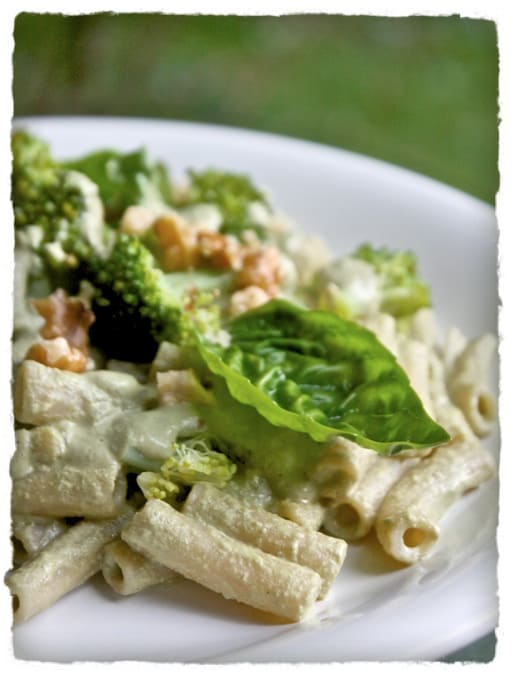 This decadent, ultra-creamy Broccoli Pasta Pesto comes together with just 7 simple ingredients. Cashews, macadamias, garlic, and basil are the star of this gorgeous, mouth-watering sauce, and tossed with delicious broccoli and pasta for a fabulous dinner that is ready in a hurry. Head on over and check it out!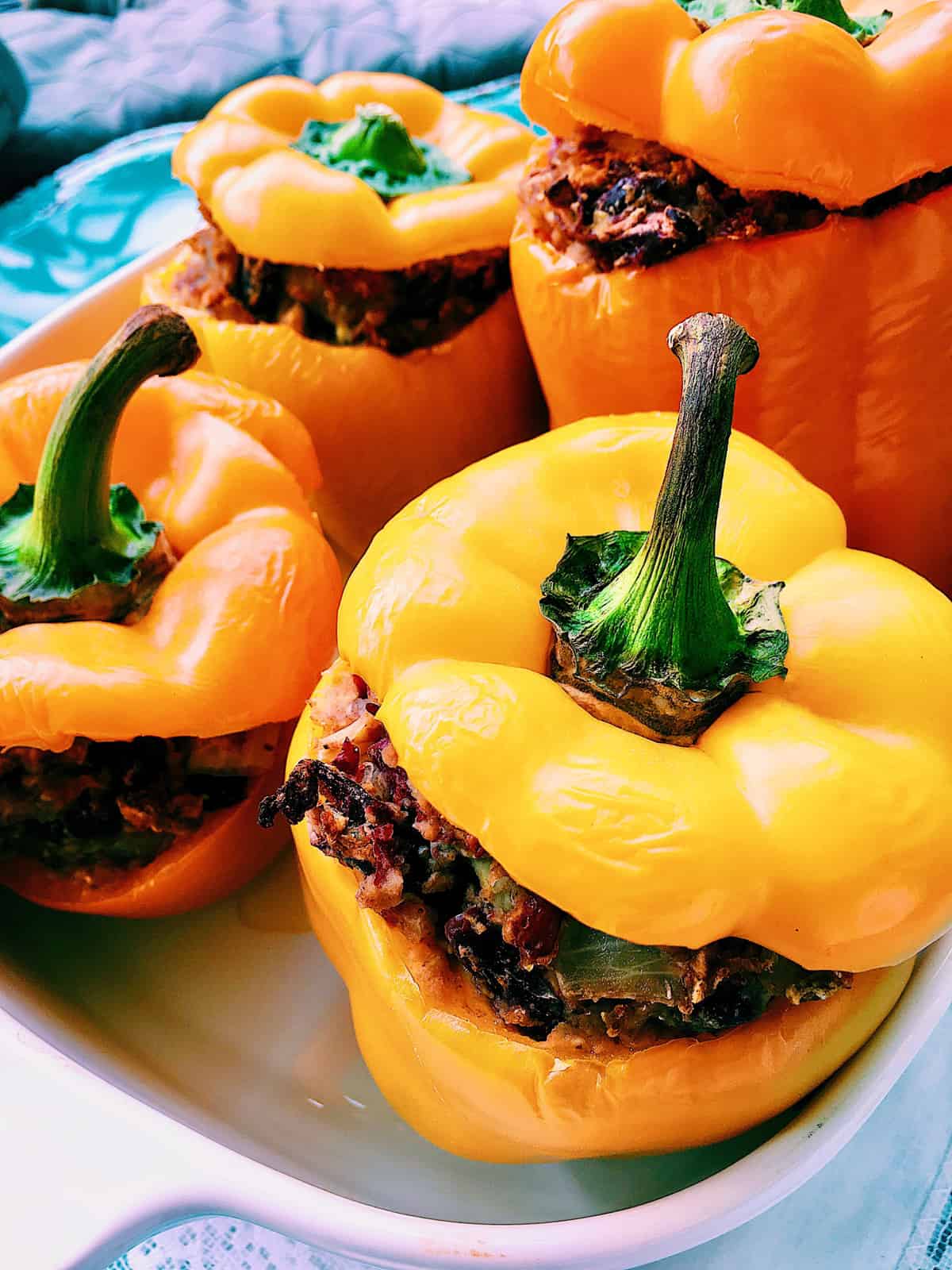 These gorgeous Caribbean Stuffed Peppers are an exciting and flavorful new take on the classic dish.  Stuffed with plantains, kidney beans, onions, garlic, zucchini and aromatic Caribbean spices, these gorgeous peppers are bursting with deliciousness. One bite of these flavorful Caribbean Stuffed Peppers, and your tastebuds will be transported to the islands! Head on over and check it out!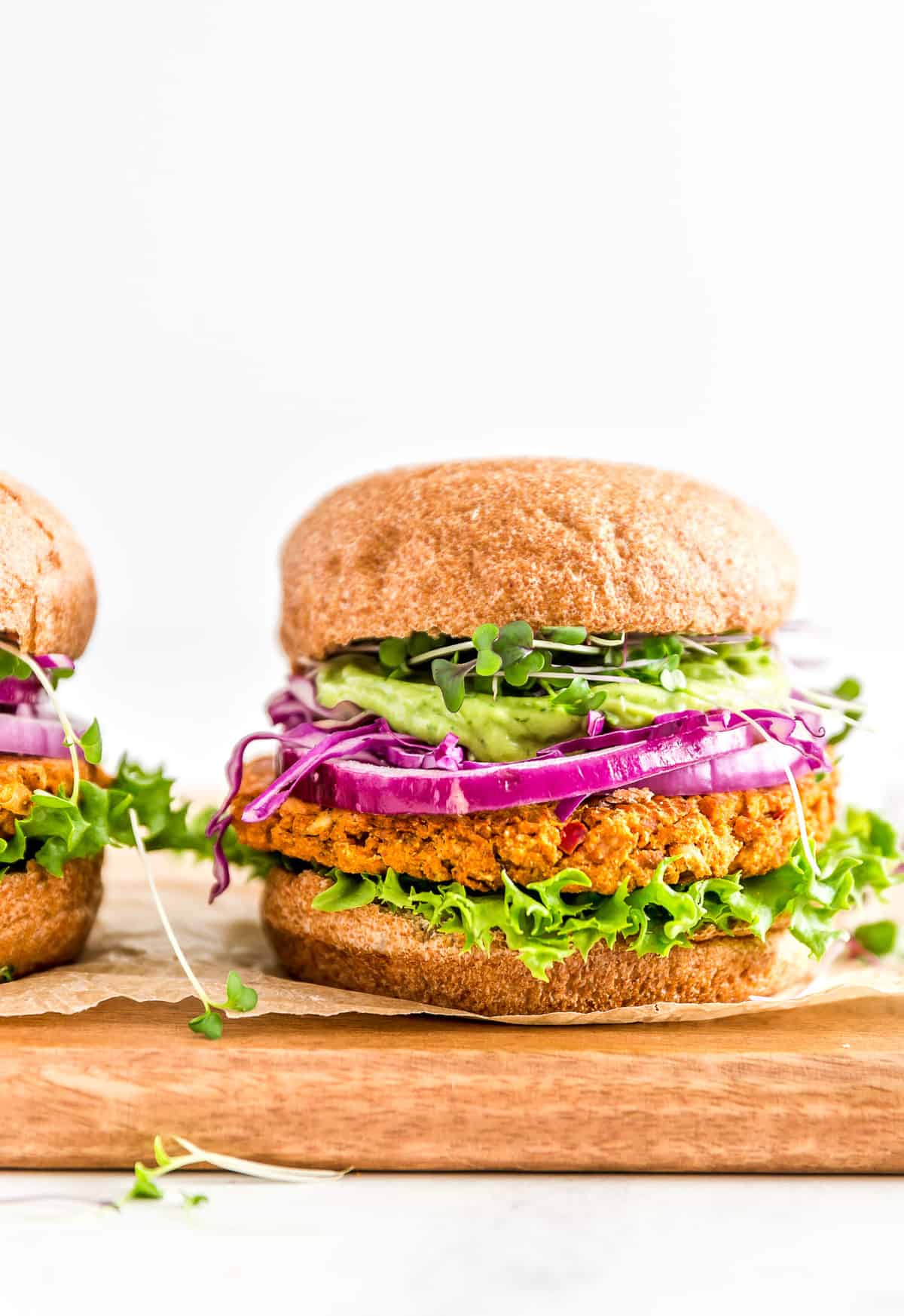 When happiness comes in burger form, you get Fiesta Sweet Potato Burger! Amazingly delicious, this sweet potato bean burger is flavorful, healthy, and satisfying with a perfectly crunchy exterior and tender interior makes it nothing short of amazing!  The creamy avocado-cilantro-lime sauce and Southwestern sauce makes this veggie bean burger a trifecta of deliciousness.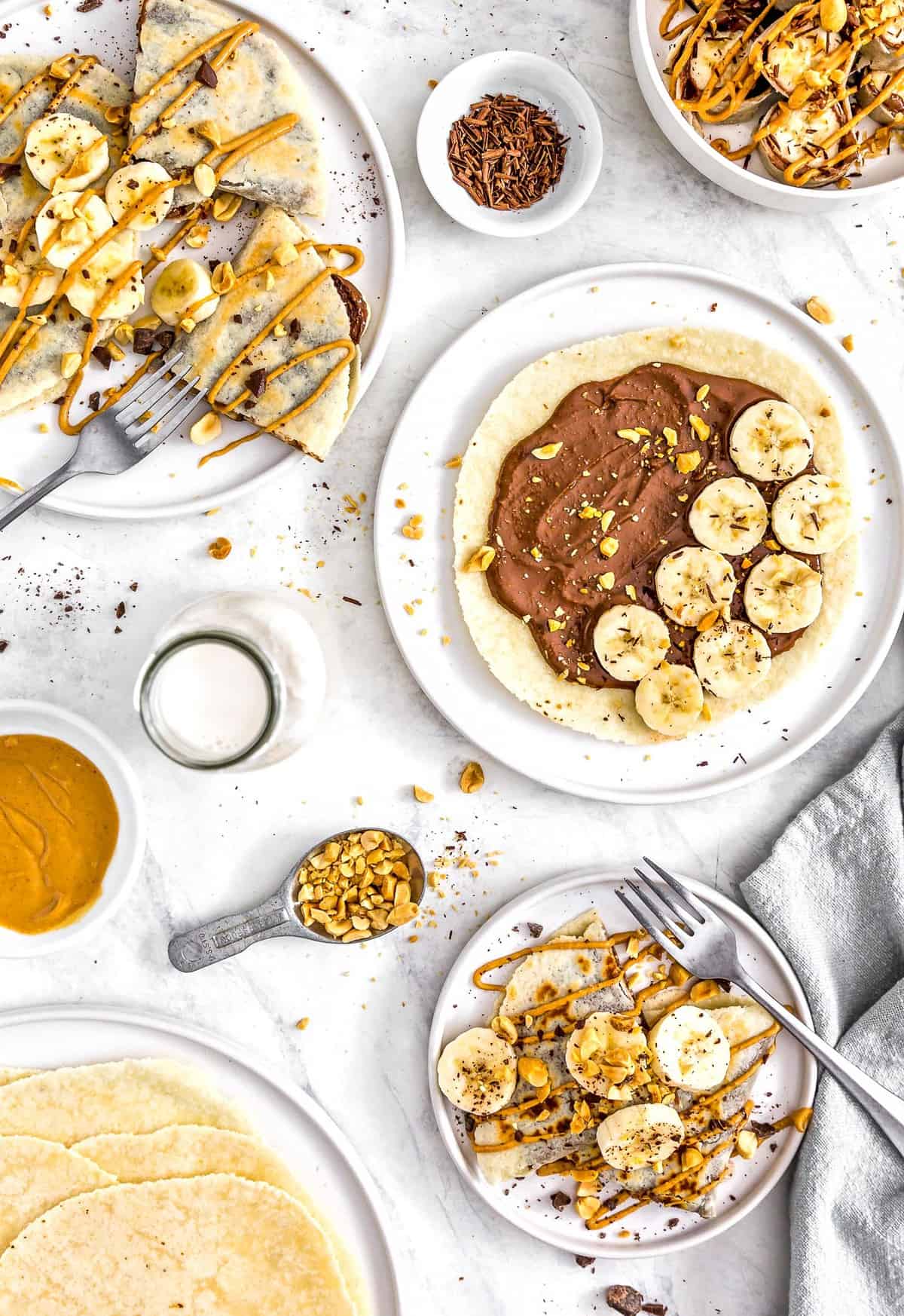 Melty chocolate and creamy peanut is a match made in heaven, truly a delicious combination! These simple, fast, and most importantly tasty Chocolate Peanut Butter Banana wraps are a fabulous treat for when those cravings hit. Melty chocolate, creamy peanut butter, and sliced bananas on a toasted wrap makes for a great breakfast treat or dessert in a breeze.  This recipe is ideal for portion control, not to mention that this tasty treat can be made in less than 5 minutes. It doesn't get much better than that!