This week's Monkey and Me's Menu features some tasty recipes.  Menu #77 includes a FREE bonus shopping list.  All recipes are Whole Food Plant Based, vegan, plant based, oil free, refined sugar free, no highly processed ingredients, and gluten free.

Downloadable Menu which offers the following:

2 Breakfast ideas
2 Lunch ideas
2 Snack Ideas
5 Dinner Ideas, including a FREE downloaded shopping list (PDF – Below)

A comprehensive (downloadable) shopping list for the 5 Dinners

The shopping list is segmented into the common grocery store sections like "produce, spices, etc." making it easy to pick up these items from your local grocery store.
It also includes product suggestions that are Whole Food Plant Based compliant* for easy reference.  Note: These products are suggestions, please feel free to select your own favorite products.
Includes helpful codes so you can easily subtract items that you choose not to make.

Downloadable Instructions on how the meal plan work.
Note:  The term "Whole Food Plant Based compliant" is from a general standpoint.  There are Whole Food Plant Based diet branches that restrict certain food items.  Our recipes are all Whole Food Plant Based compliant based upon a high-level compliance standpoint. i.e. vegan, plant based, oil free, refined sugar free, minimally processed foods.
Some breakfast, lunch, and snack ideas are simple concepts that require no recipe.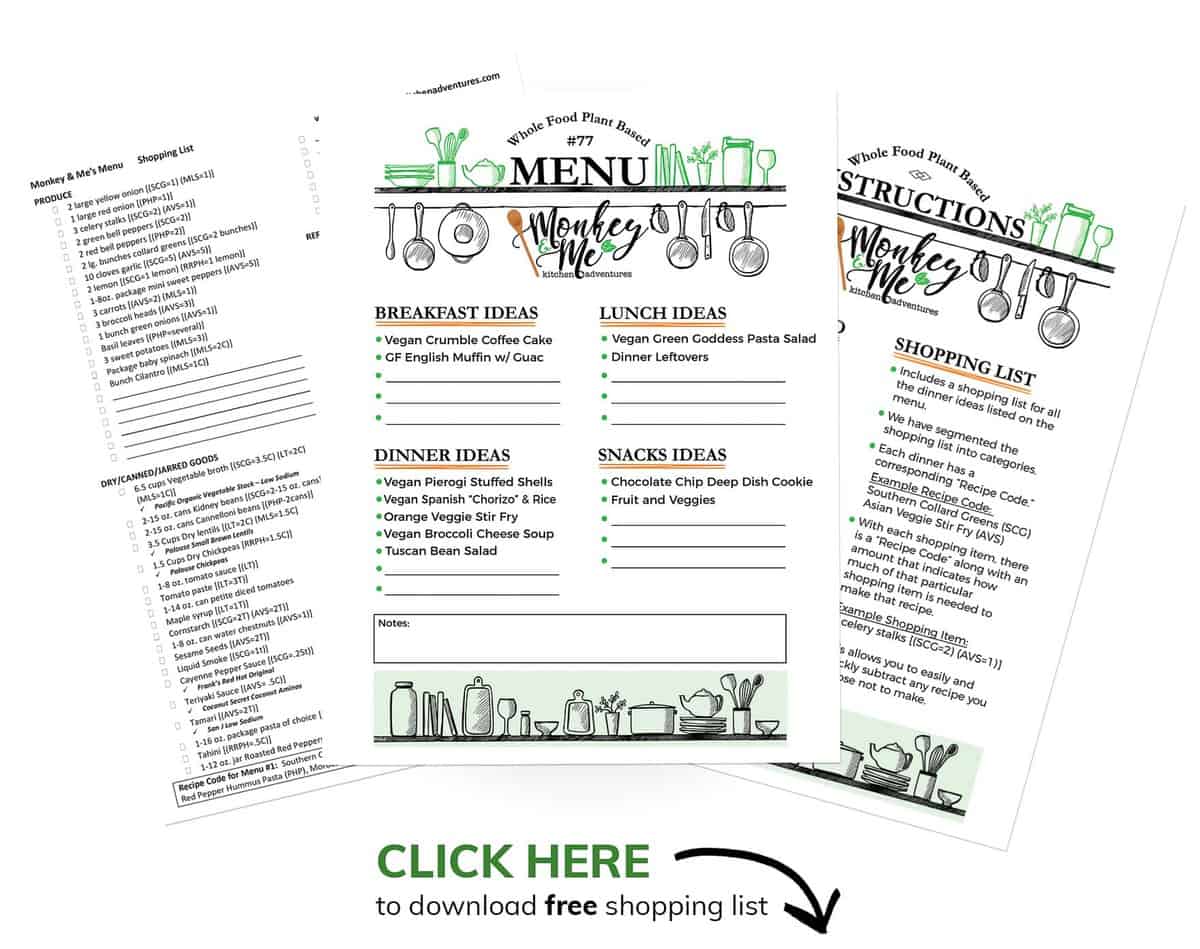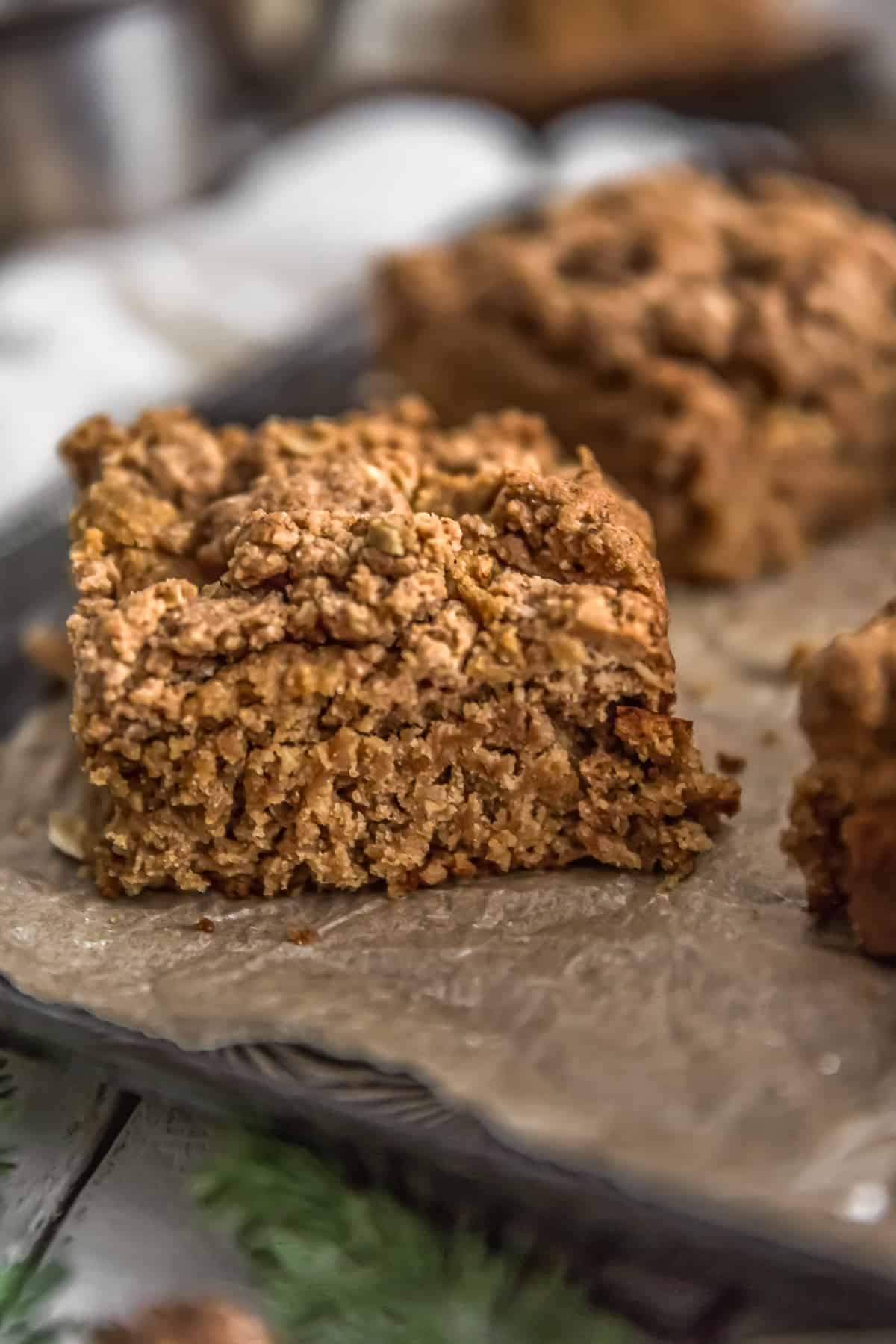 We are all about a sweet breakfast treat, and this healthy old-fashioned Vegan Cinnamon Crumble Coffee Cake is just the perfect way to celebrate Christmas morning or a fun brunch gathering. This tender, lightly sweet, filled with cinnamon goodness and a tasty crumble topping that tastes decadent, but is healthy and wholesome, is a fantastic addition to your breakfast or dessert.  It is sure to make guests and family think you labored in the kitchen over this deliciousness.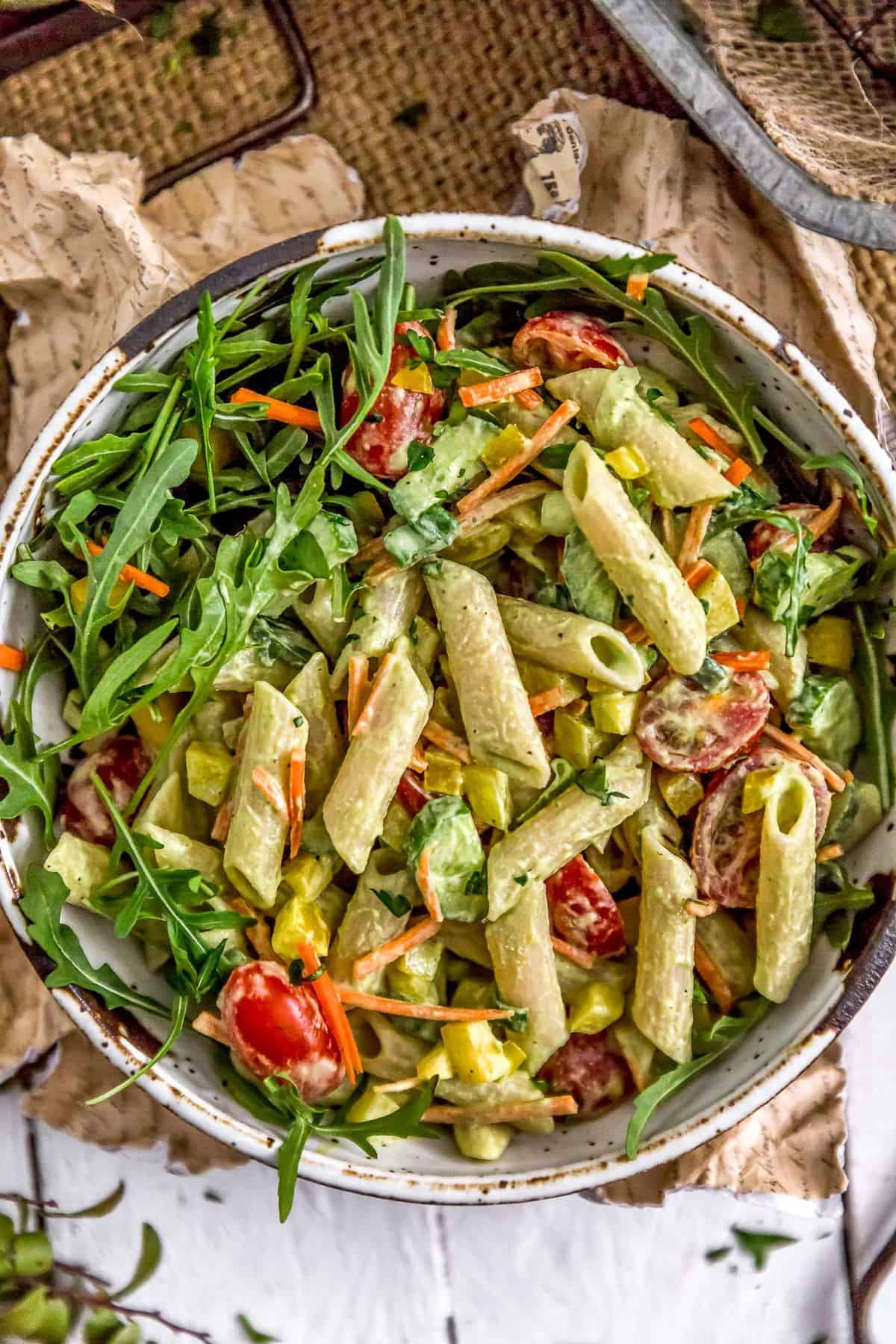 When healthy doesn't sacrifice on flavor, we've got you covered with this mouthwatering Vegan Green Goddess Pasta Salad that is sure to make all your pasta salad dreams come true. Loaded with wholesome deliciousness like chewy pasta, nourishing veggies, and a velvety green goddess dressing, this pasta salad is a total winner. Perfect for picnics, work lunches, or potlucks this easy to make and tasty pasta salad will brighten up any table!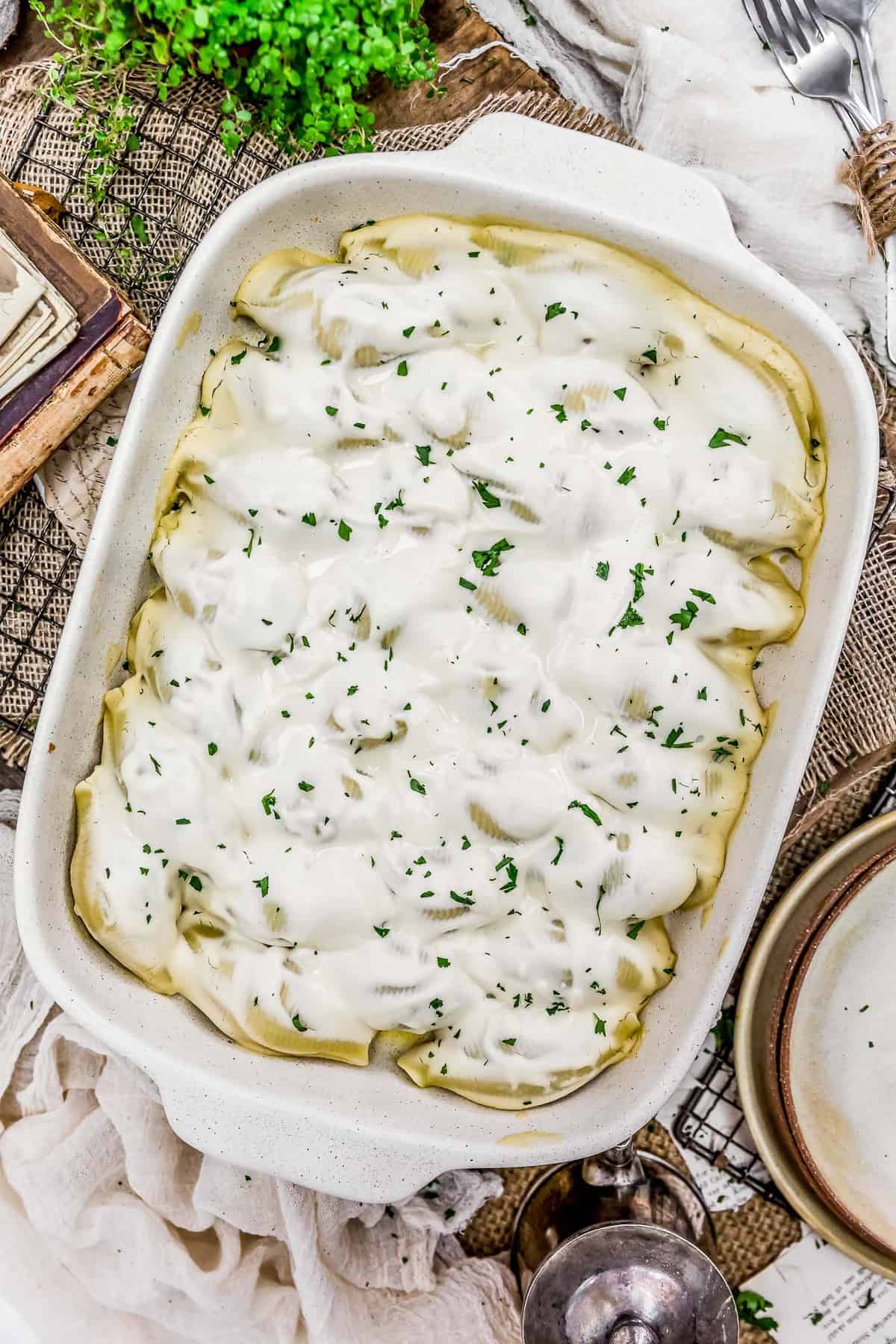 We are bringing all the comforts with this Vegan Pierogi Stuffed Shells featuring jumbo brown rice pasta shells filled with cheesy mashed potatoes, sweet onions, and earthy spinach and drenched in a tangy white sauce that feels indulgent without the guilt. A total comfort food pleasure that is as wholesome as it is delicious and sure to please.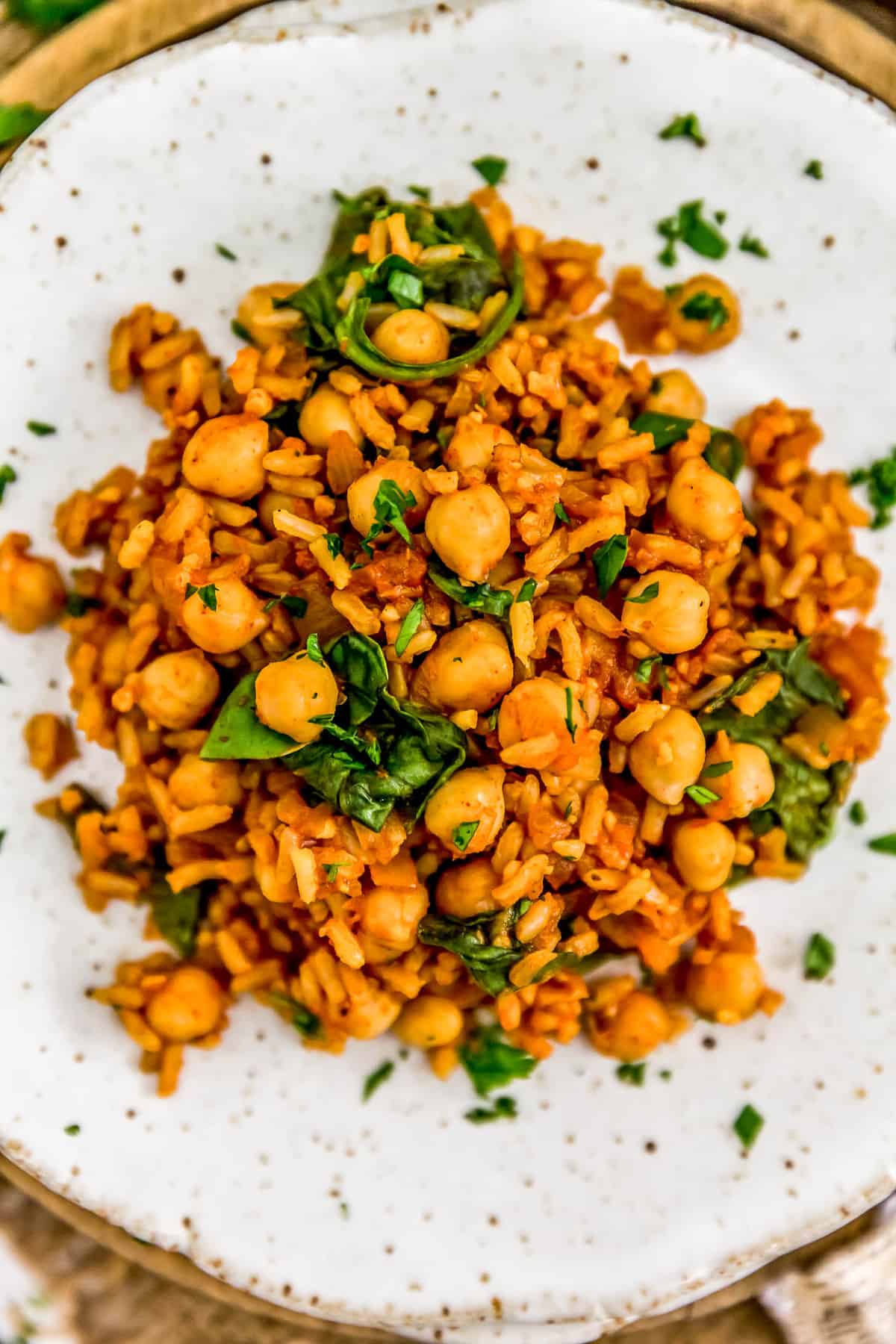 When you want to switch up your rice game, this comforting Vegan Spanish Spicy "Chorizo" and Rice dish is sure to have you doing your happy dance. Bursting with delicious spicy flavor and plant-powerhouse ingredients like zesty onions, earthy garlic, chewy rice, hearty chickpeas, and aromatic spices, this dish makes for a meal that is packed-with-flavor that is sure to please. The whole family will be singing your praises with every tasty bite!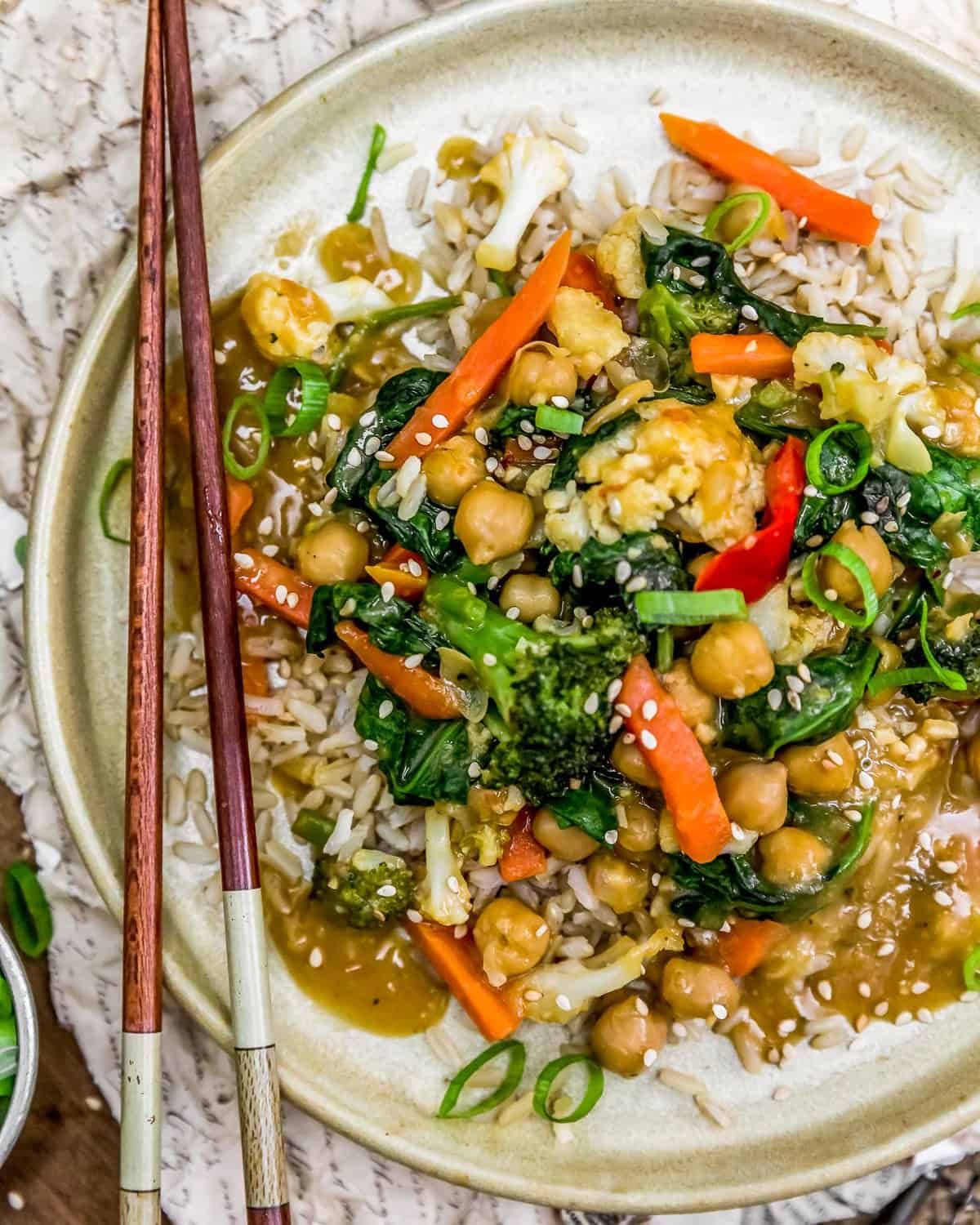 When veggies are life, this delicious and comforting Orange Veggie Stir Fry is packed with wholesome ingredients, so easy to prepare, and perfect for busy week nights.  Nourishing veggies and hearty chickpeas are coated in a deliciously thick sweet and spicy orange sauce that is pure magic to your taste buds. Mix and match your favorite veggies and plant protein for an awesome meal your family will love.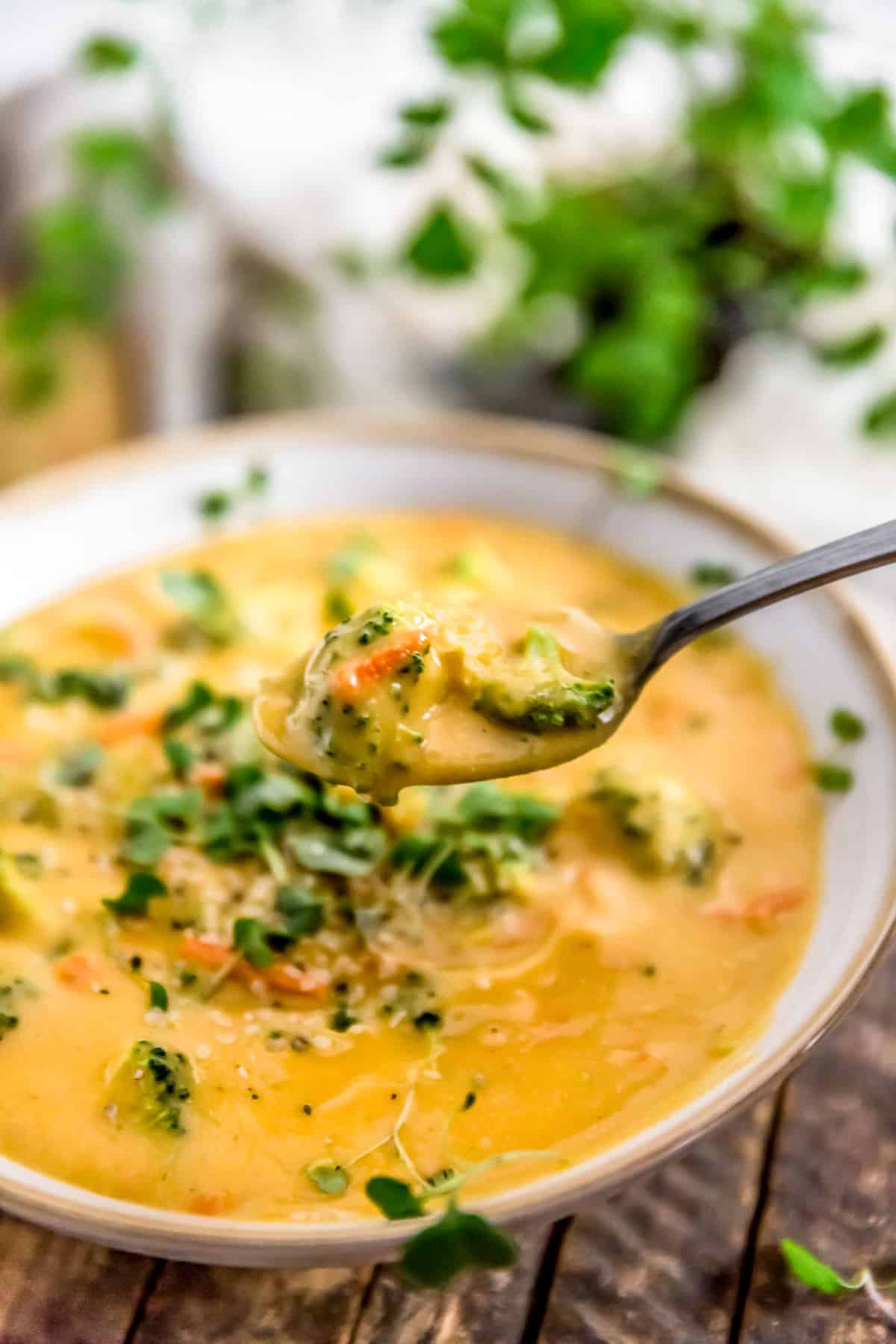 Full of flavorful feel-good ingredients, this soul-warming Vegan Broccoli Cheese Soup is ultra-comforting, satisfying, and bursting with delicious rich cheesy flavor.  Tender, wholesome broccoli florets are bathed in a velvety cheesy broth that warms you from head to toe. Grab your favorite bowl, and get ready to cuddle up with this fabulous dish. It is a sure bet that you will get second requests for this deliciousness!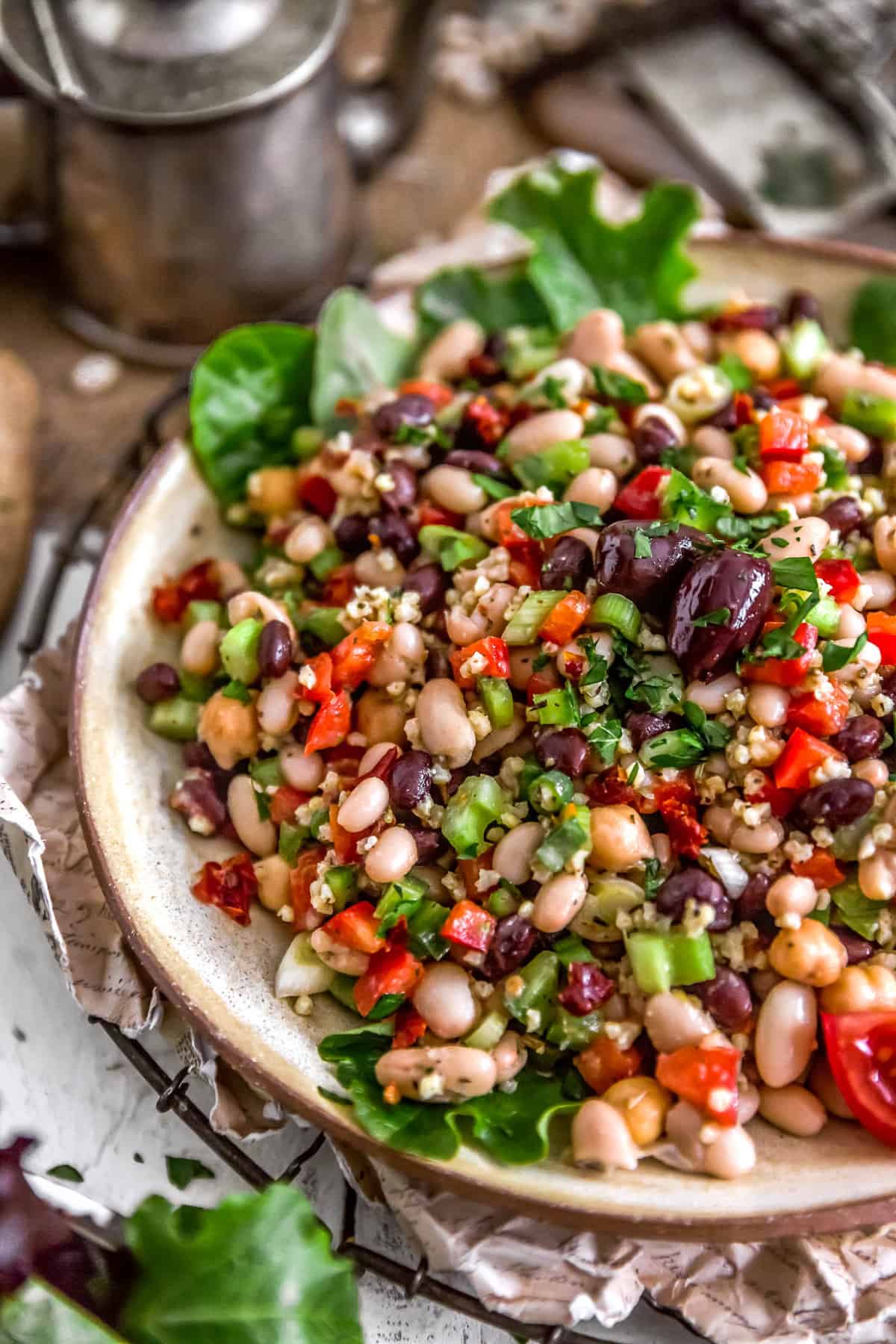 Healthy and utterly delicious, this easy to make Tuscan Bean Salad is filled with delicious ingredients, aromatic spices and herbs, and sure to make your belly happy.  Perfectly fluffy millet, hearty chickpeas, navy beans, black beans, cannellini beans, zesty scallions, flavorful sundried tomatoes, sweet red and green bell peppers covered with a rich and delicious Tuscan dressing makes for a fantastic, filling salad. An excellent lunch dish, add some tasty taters or roasty veggies for a lip-smacking dinner!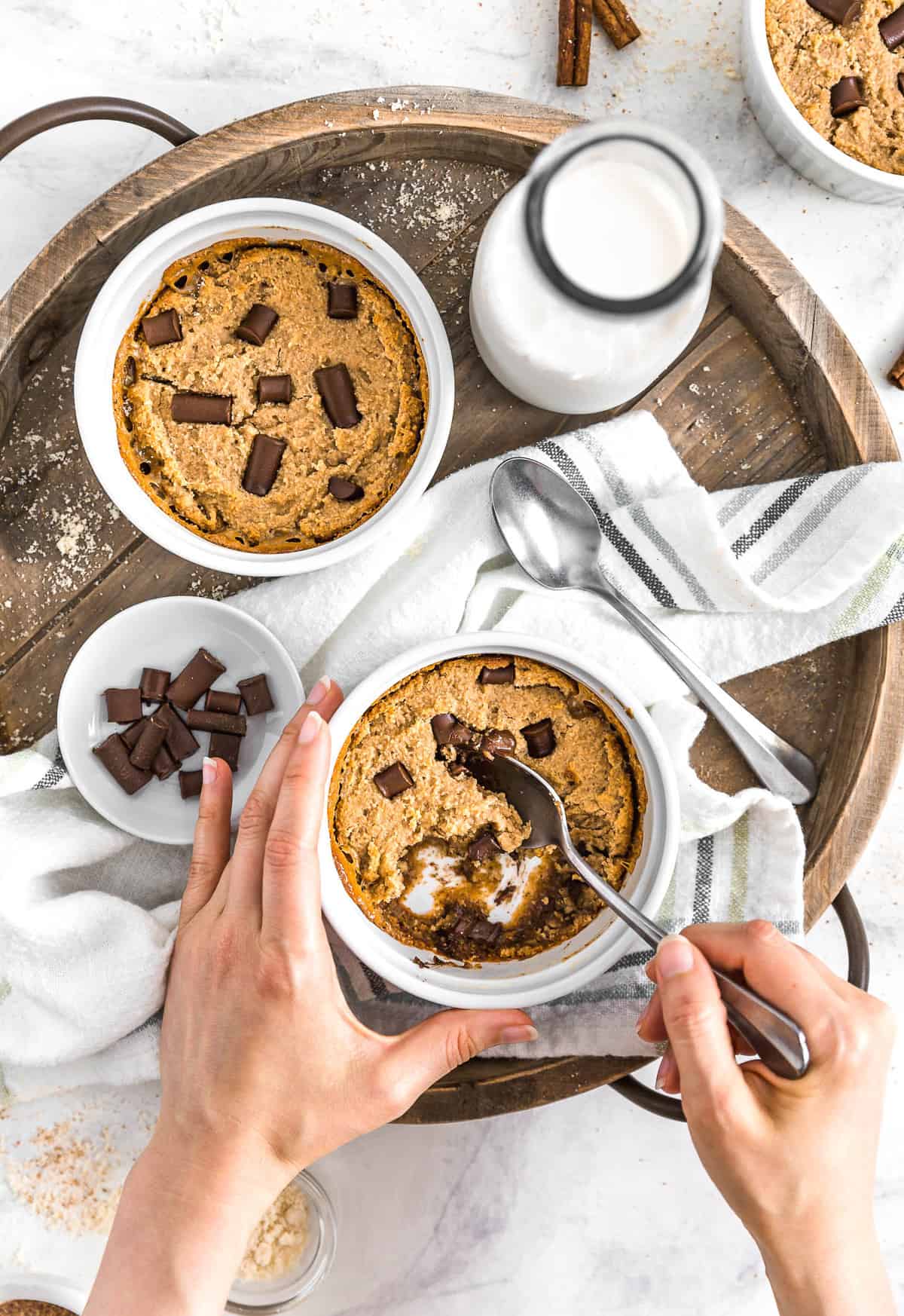 Super decadent, ooey, gooey Caramel Chocolate Chip Deep Dish Cookies are the ultimate dessert.  There isn't anything better than this ultra-delicious warm cookie fresh from the oven.  These deep dish cookies boast luscious caramel, chocolatey goodness, and are unbelievably scrumptious!