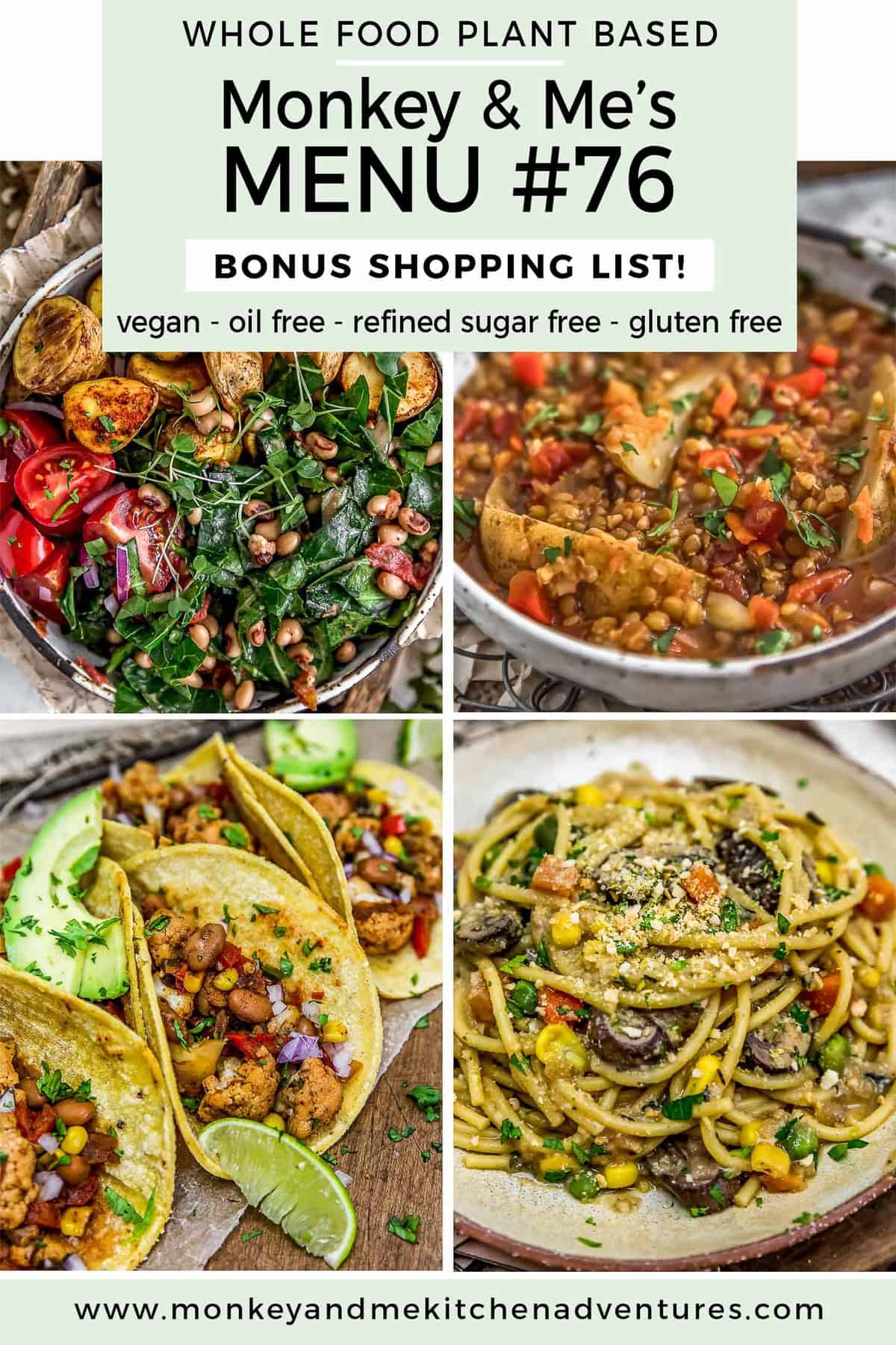 This week's Monkey and Me's Menu features some tasty recipes.  Menu #76 includes a FREE bonus shopping list.  All recipes are Whole Food Plant Based, vegan, plant based, oil free, refined sugar free, no highly processed ingredients, and gluten free.

Downloadable Menu which offers the following:

2 Breakfast ideas
2 Lunch ideas
2 Snack Ideas
5 Dinner Ideas, including a FREE downloaded shopping list (PDF – Below)

A comprehensive (downloadable) shopping list for the 5 Dinners

The shopping list is segmented into the common grocery store sections like "produce, spices, etc." making it easy to pick up these items from your local grocery store.
It also includes product suggestions that are Whole Food Plant Based compliant* for easy reference.  Note: These products are suggestions, please feel free to select your own favorite products.
Includes helpful codes so you can easily subtract items that you choose not to make.

Downloadable Instructions on how the meal plan work.
Note:  The term "Whole Food Plant Based compliant" is from a general standpoint.  There are Whole Food Plant Based diet branches that restrict certain food items.  Our recipes are all Whole Food Plant Based compliant based upon a high-level compliance standpoint. i.e. vegan, plant based, oil free, refined sugar free, minimally processed foods.
Some breakfast, lunch, and snack ideas are simple concepts that require no recipe.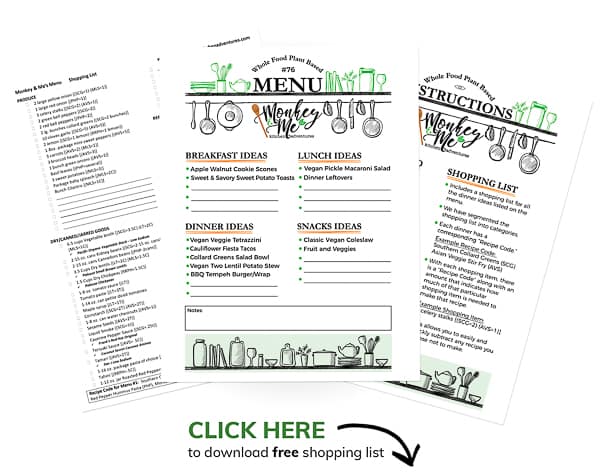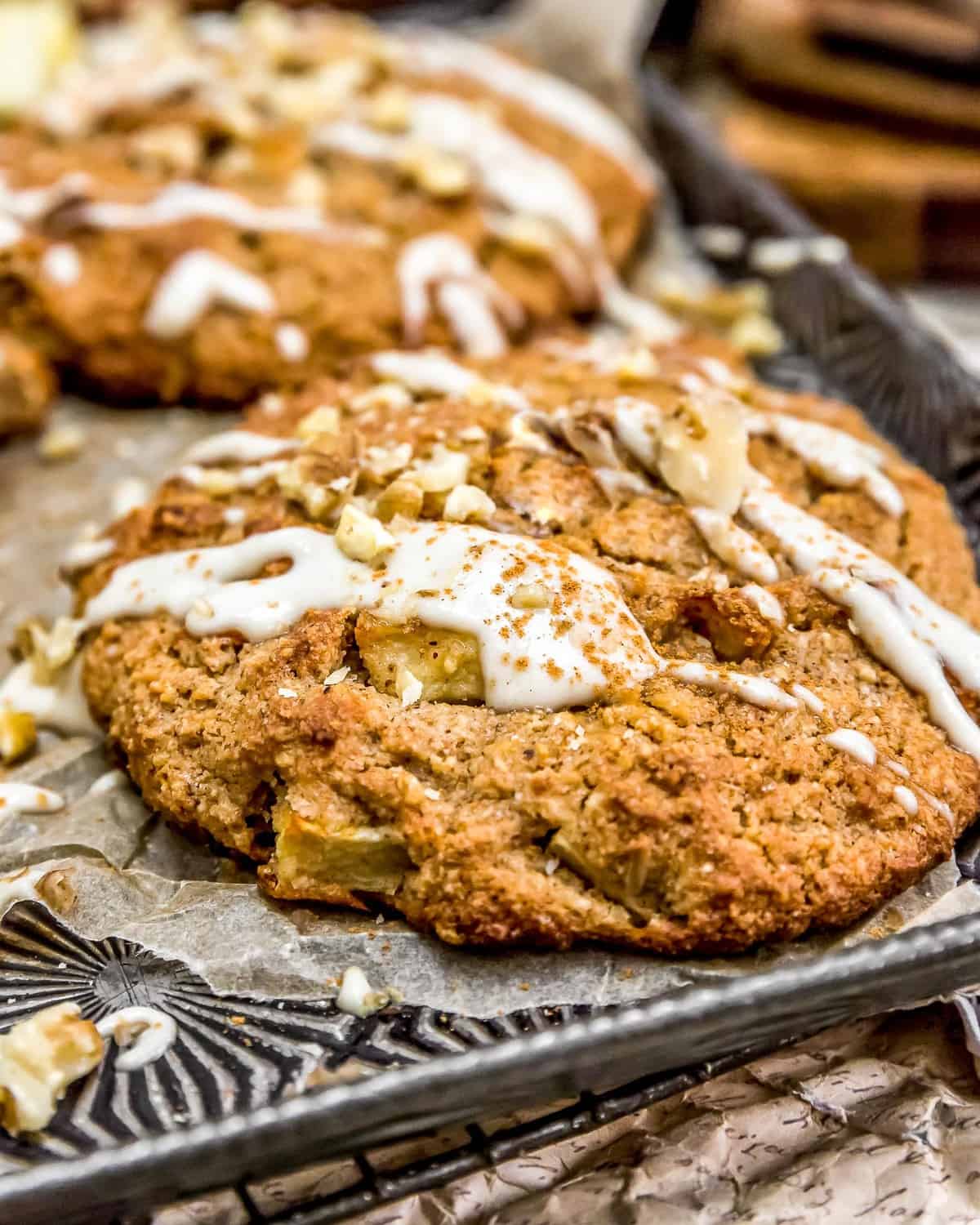 These comforting Apple Walnut Cookie Scones are truly dream worthy. Sweet cinnamon coated apples and tasty walnuts are baked into delicious cookie-scones that are perfect as a breakfast or dessert treat! Tender, soft, crumbly goodness has never been better. Your whole family will be high 5ing you while enjoying this delightful, wholesome treat.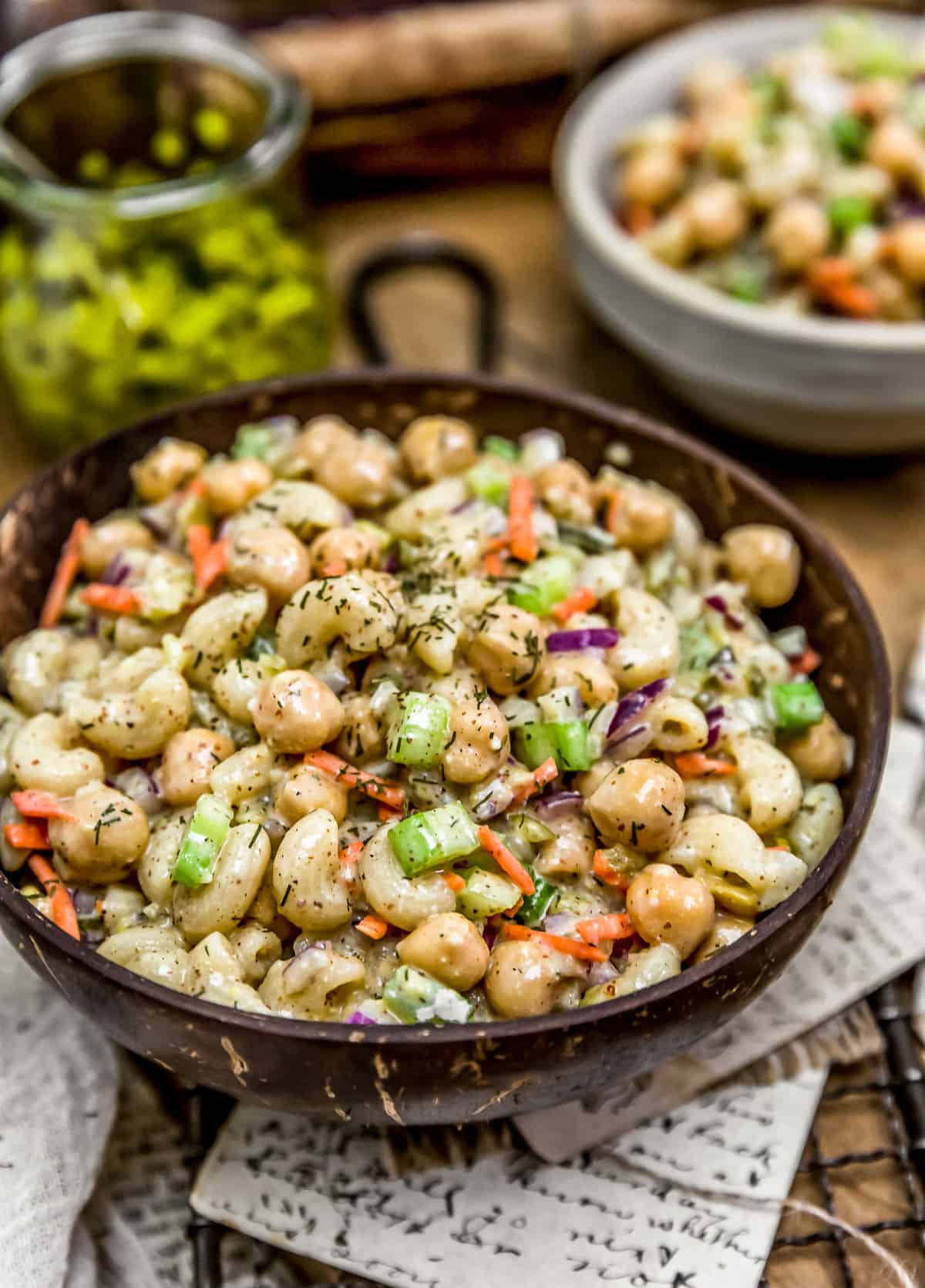 This flavorful, healthy, and delicious Vegan Pickle Macaroni Salad is bursting with pickle goodness. Zesty red onions, sweet carrots, crisp celery, hearty chickpeas, chewy macaroni, and briny dill pickles coated in flavor-packed dressing that is out of this world delicious. It is absolutely perfect for picnics, work lunches, or potlucks. This easy to make, tasty macaroni salad is loaded with wholesome deliciousness.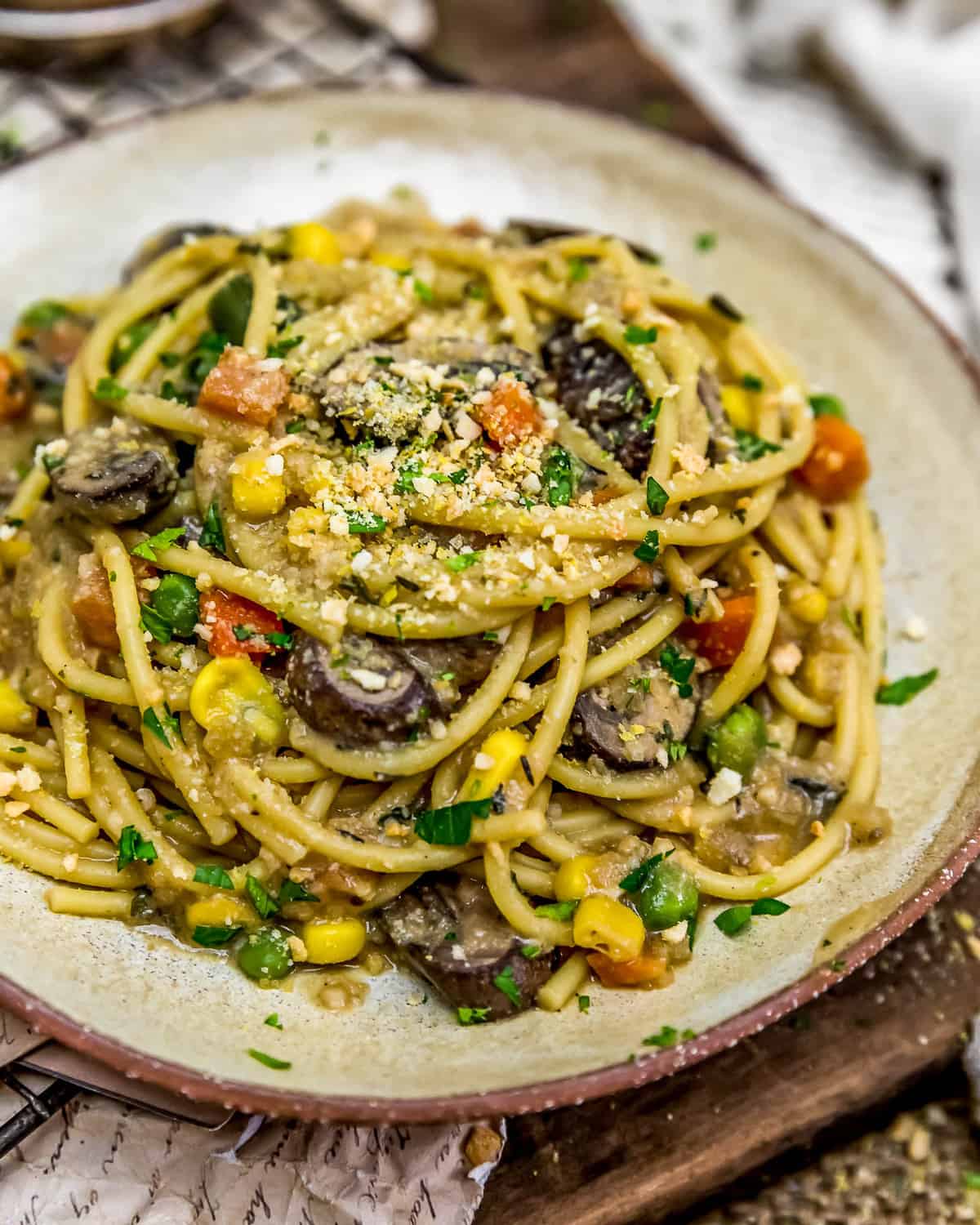 We are taking pasta to the max with this insanely flavorful, cozy, and delicious Vegan Veggie Tetrazzini with wholesome ingredients and total comfort food goodness! Packed with hearty mushrooms, zesty garlic, mixed veggies, and chewy spaghetti all bathed in a creamy, dreamy flavor packed sauce that is sure to knock your socks off.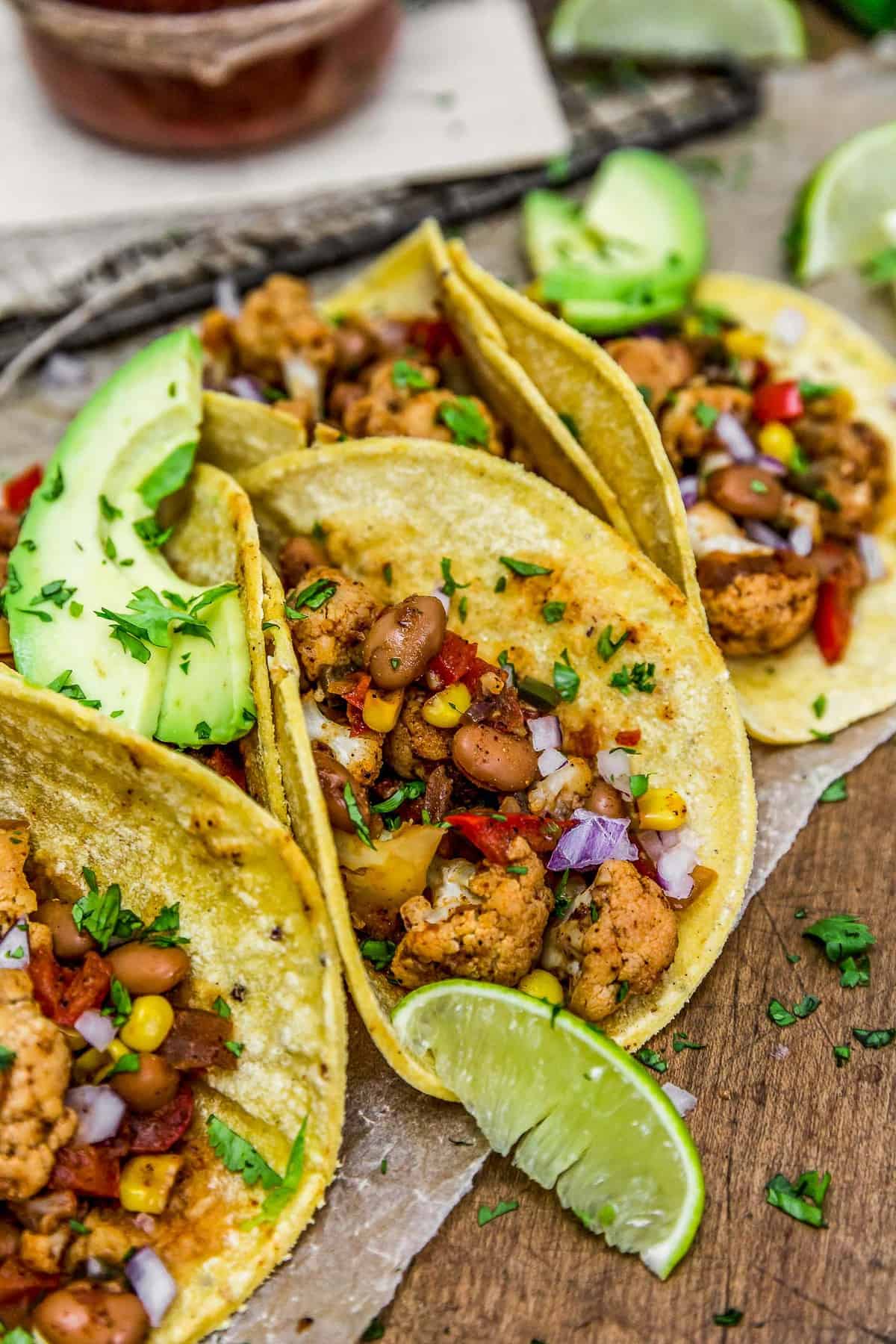 Fun, flavorful, and festive, these veggie lovers Cauliflower Fiesta Tacos are packed with bold deliciousness and nourishing ingredients.  These tasty tacos are filled with zesty red onions, spicy jalapenos, sweet red bell peppers, hearty cauliflower, earthy garlic, refreshing salsa, crisp corn, and protein-backed pinto beans, all seasoned with aromatic Southwestern spices! They will have the whole family seated at the table in a flash ready for taco goodness.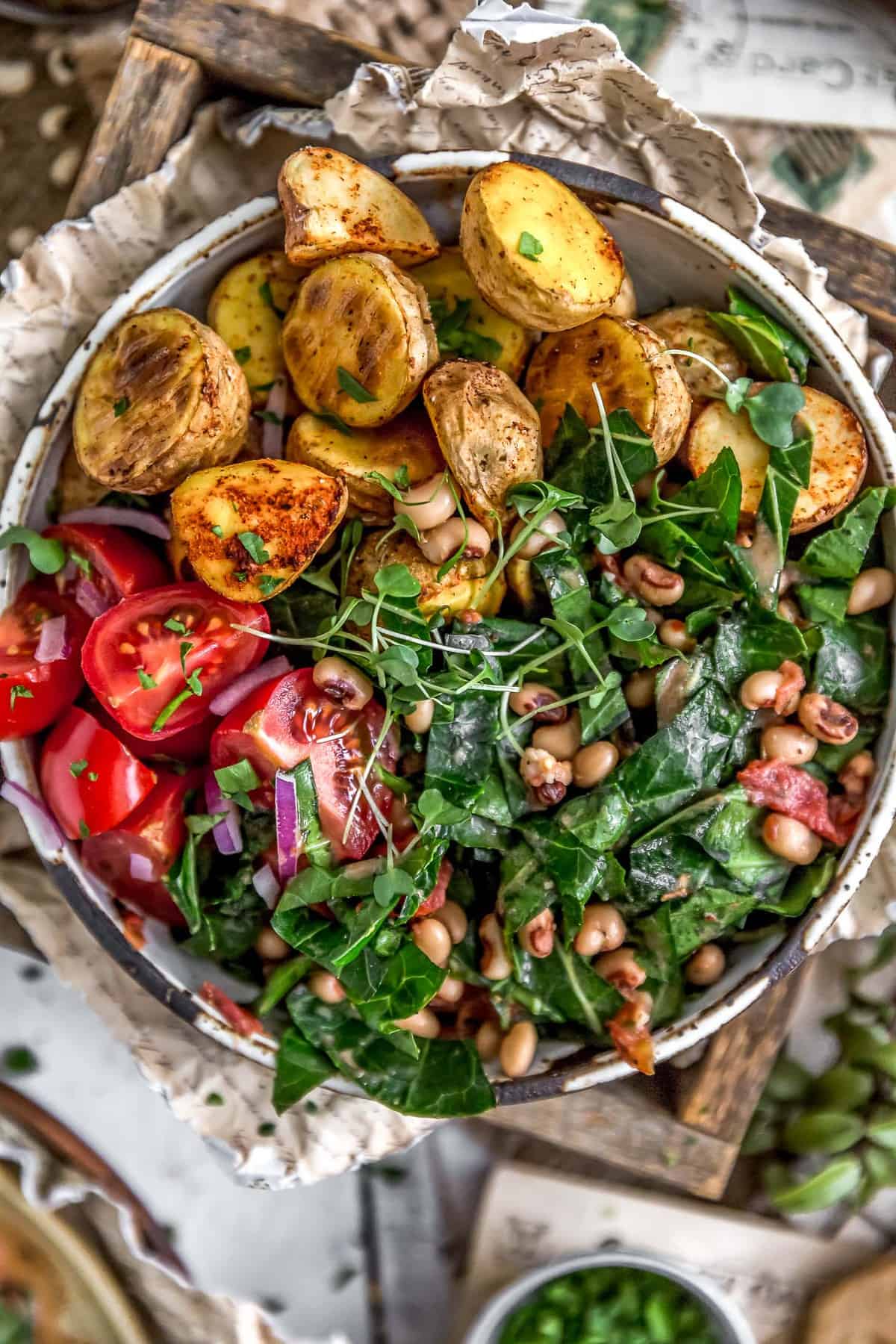 Full of flavor and filled with healthy, wholesome ingredients, this simple Collard Greens and Black-Eyed Pea Salad will be sending your taste buds to flavor town. Vibrant, nourishing collard greens, hearty black-eyed peas, and sweet fire roasted tomatoes, all tossed in a tasty dressing, are packed with antioxidant spices and herbs!  Perfect for lunches and dinners alike.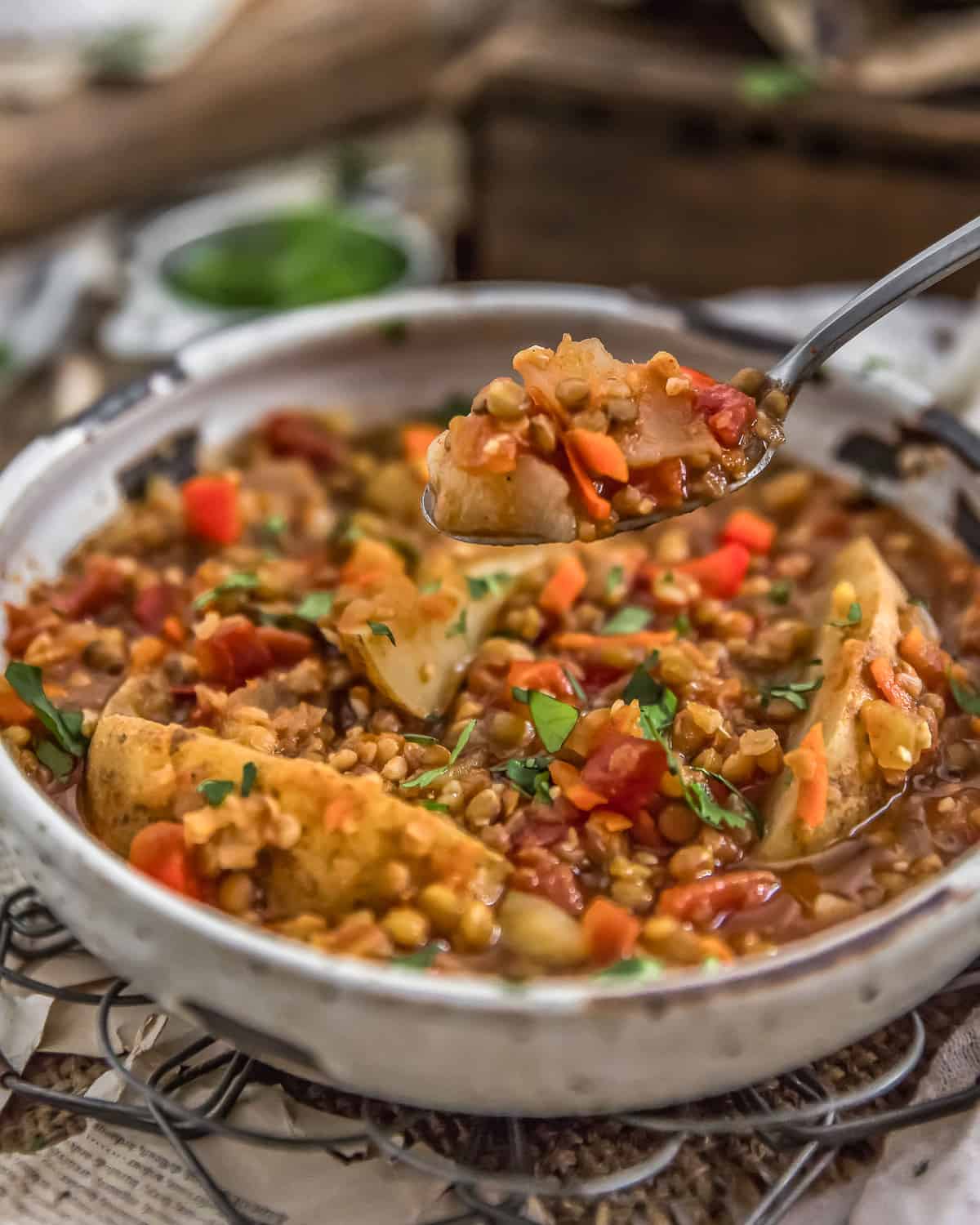 We are switching up our stew game with this soul-warming Vegan Two Lentil Potato Stew that is easy, delicious and satisfying. Tasty red and brown lentils, sweet bell peppers, hearty potatoes, and warm spices come together to create this soul satisfying dreamy stew that ensures that everyone in the family will run to the table.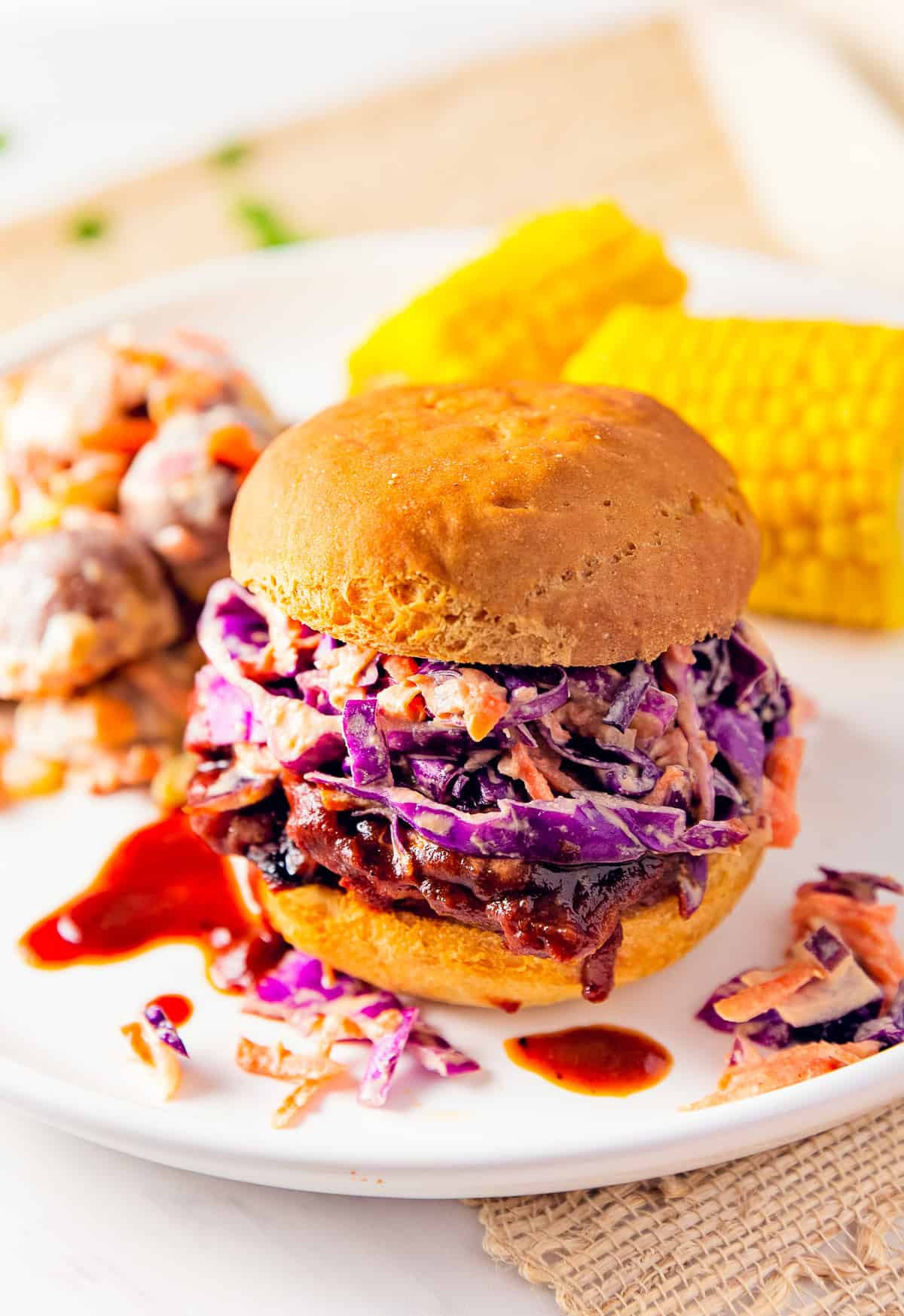 This healthy Texas Style Barbecue Tempeh is deliciously spicy, smoky and has just enough sweet tang that you will find yourself wanting to make this easy and simple recipe over and over again. Your kids will request this yummy dish all the time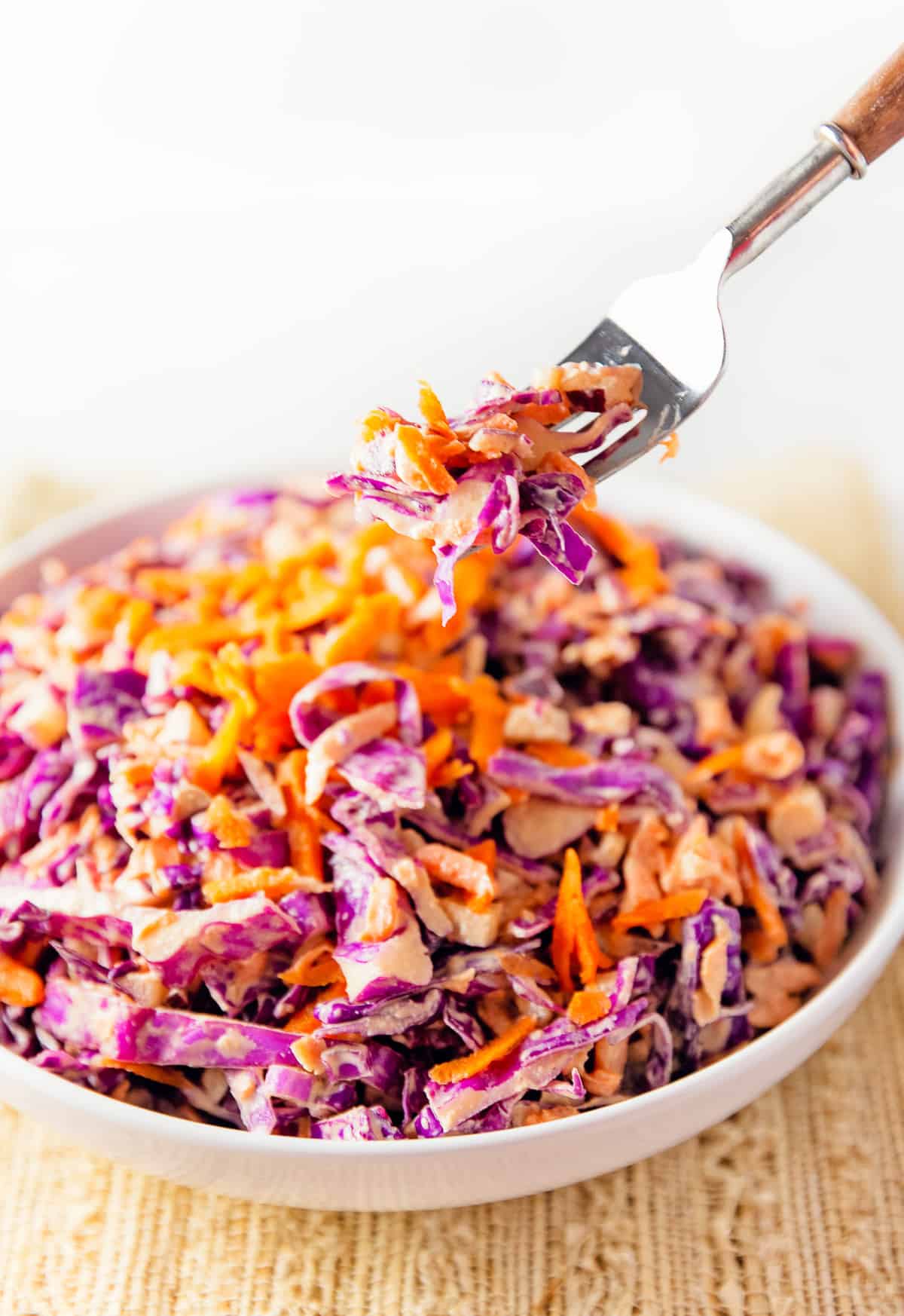 Crunchy, tangy, and fresh, this Classic Vegan Coleslaw is a family favorite.  Vibrantly colorful, fun and festive, this coleslaw is sure to compliment your barbecues, sandwiches, and cookouts.