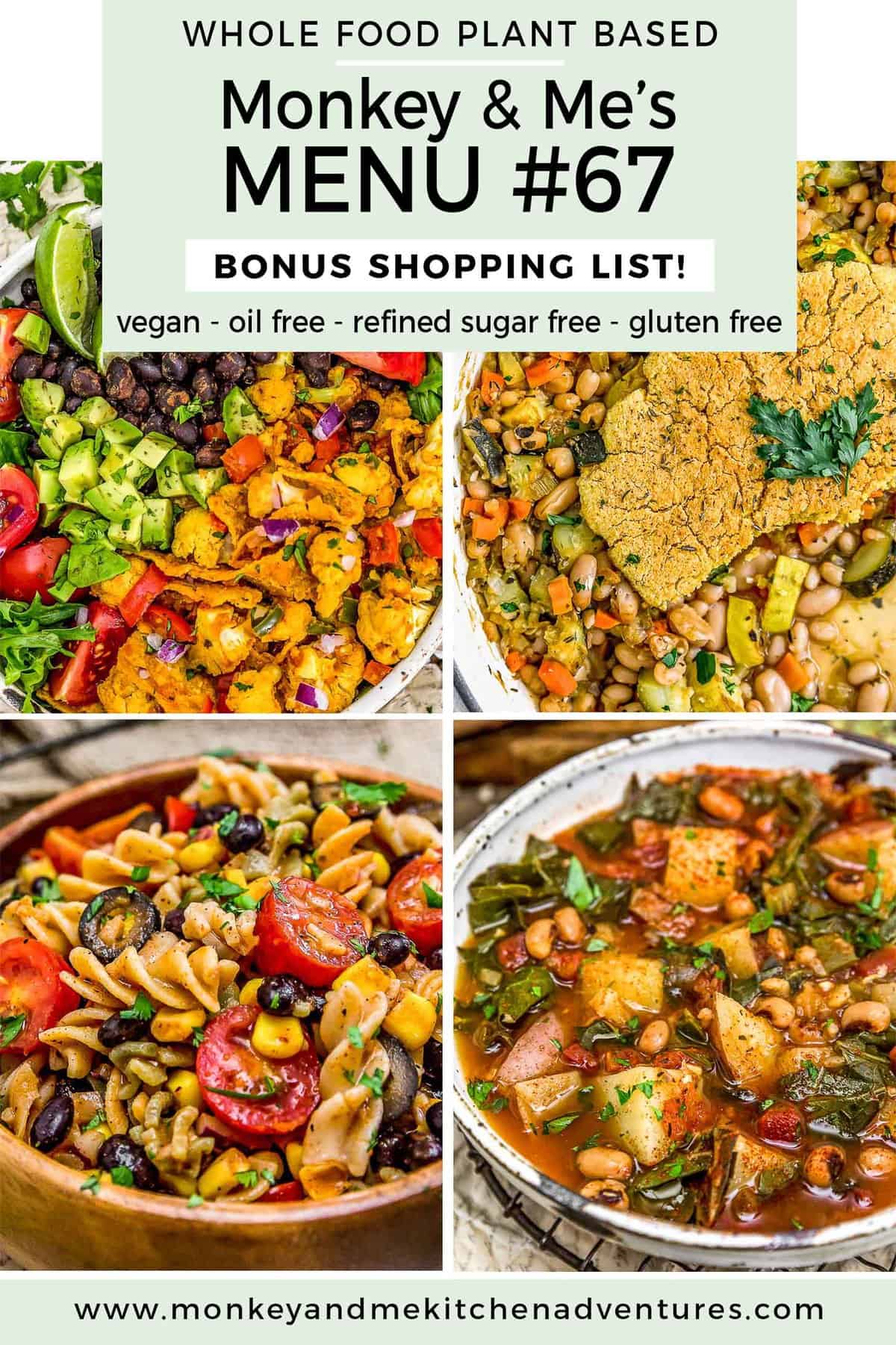 This week's Monkey and Me's Menu features some tasty recipes.  Menu #67 includes a FREE bonus shopping list.  All recipes are Whole Food Plant Based, vegan, plant based, oil free, refined sugar free, no highly processed ingredients, and gluten free.

Downloadable Menu which offers the following:

2 Breakfast ideas
2 Lunch ideas
2 Snack Ideas
5 Dinner Ideas, including a FREE downloaded shopping list (PDF – Below)

A comprehensive (downloadable) shopping list for the 5 Dinners

The shopping list is segmented into the common grocery store sections like "produce, spices, etc." making it easy to pick up these items from your local grocery store.
It also includes product suggestions that are Whole Food Plant Based compliant* for easy reference.  Note: These products are suggestions, please feel free to select your own favorite products.
Includes helpful codes so you can easily subtract items that you choose not to make.

Downloadable Instructions on how the meal plan work.
Note:  The term "Whole Food Plant Based compliant" is from a general standpoint.  There are Whole Food Plant Based diet branches that restrict certain food items.  Our recipes are all Whole Food Plant Based compliant based upon a high-level compliance standpoint. i.e. vegan, plant based, oil free, refined sugar free, minimally processed foods.
Some breakfast, lunch, and snack ideas are simple concepts that require no recipe.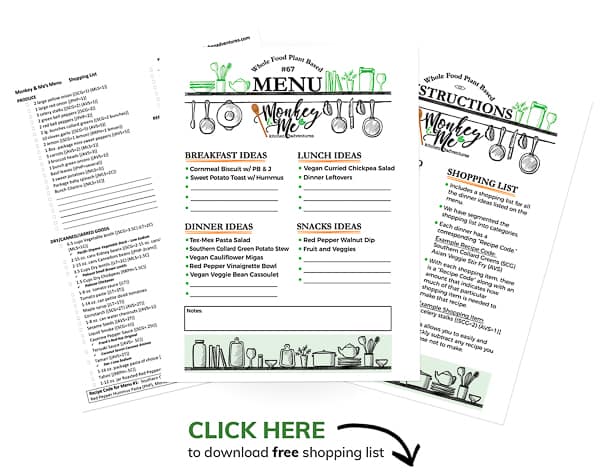 Fast and easy, this tasty Cornmeal Biscuit is slightly sweet, and is perfect with a bowl of your favorite stew or simply as a breakfast treat, toasted and slathered with jam, making this cute cornmeal biscuit a delicious Whole Food Plant Based recipe!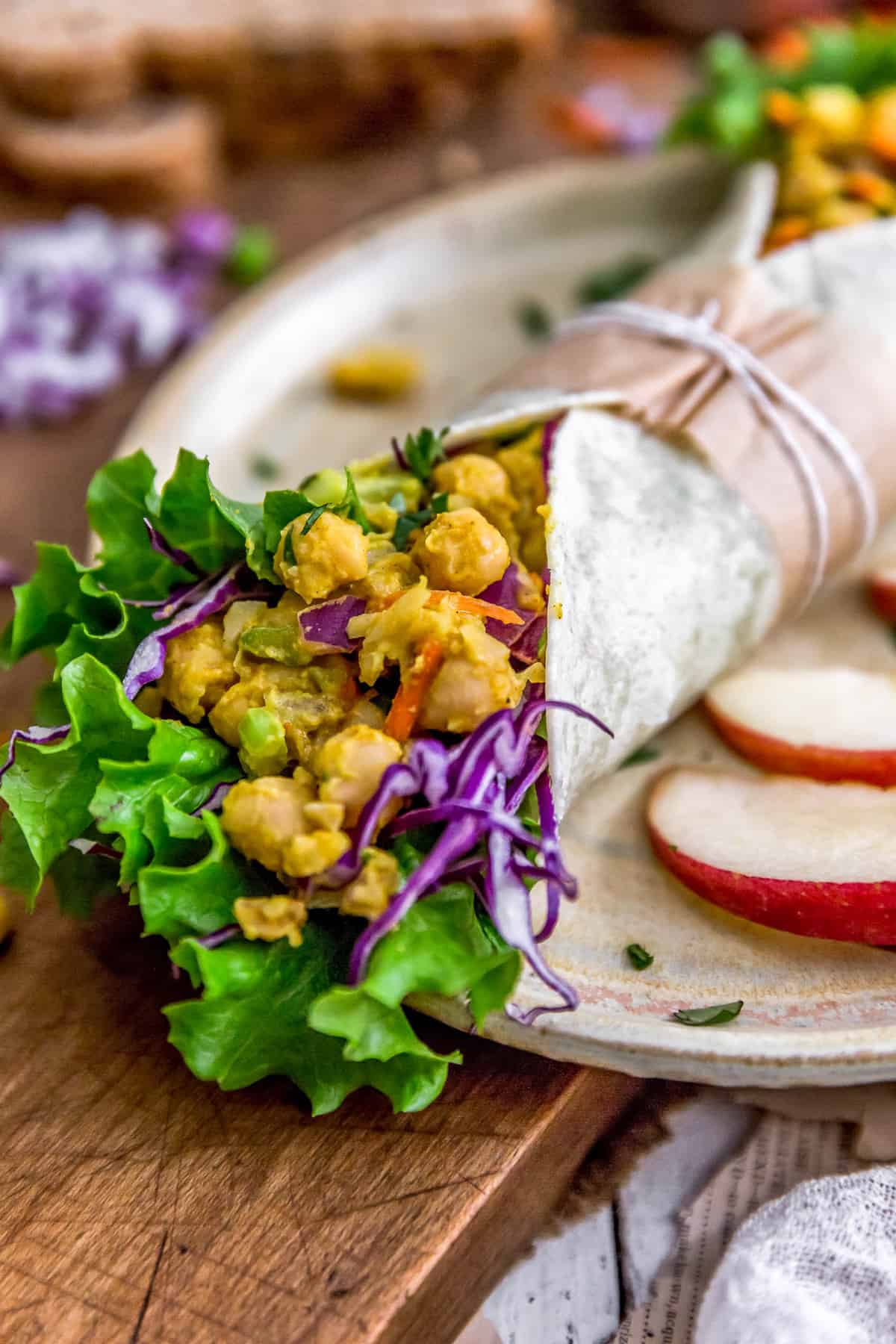 When you're in hangry mode, but you want a meal that hits all the must haves: delicious, easy, fast, and wholesome, then this sweet and savory Vegan Curried Chickpea Salad is the perfect winner to make your belly happy. It is a beautiful combination of creamy and crunchy texture with a pow of delicious curry flavors, it makes for a quick and tasty lunch or dinner.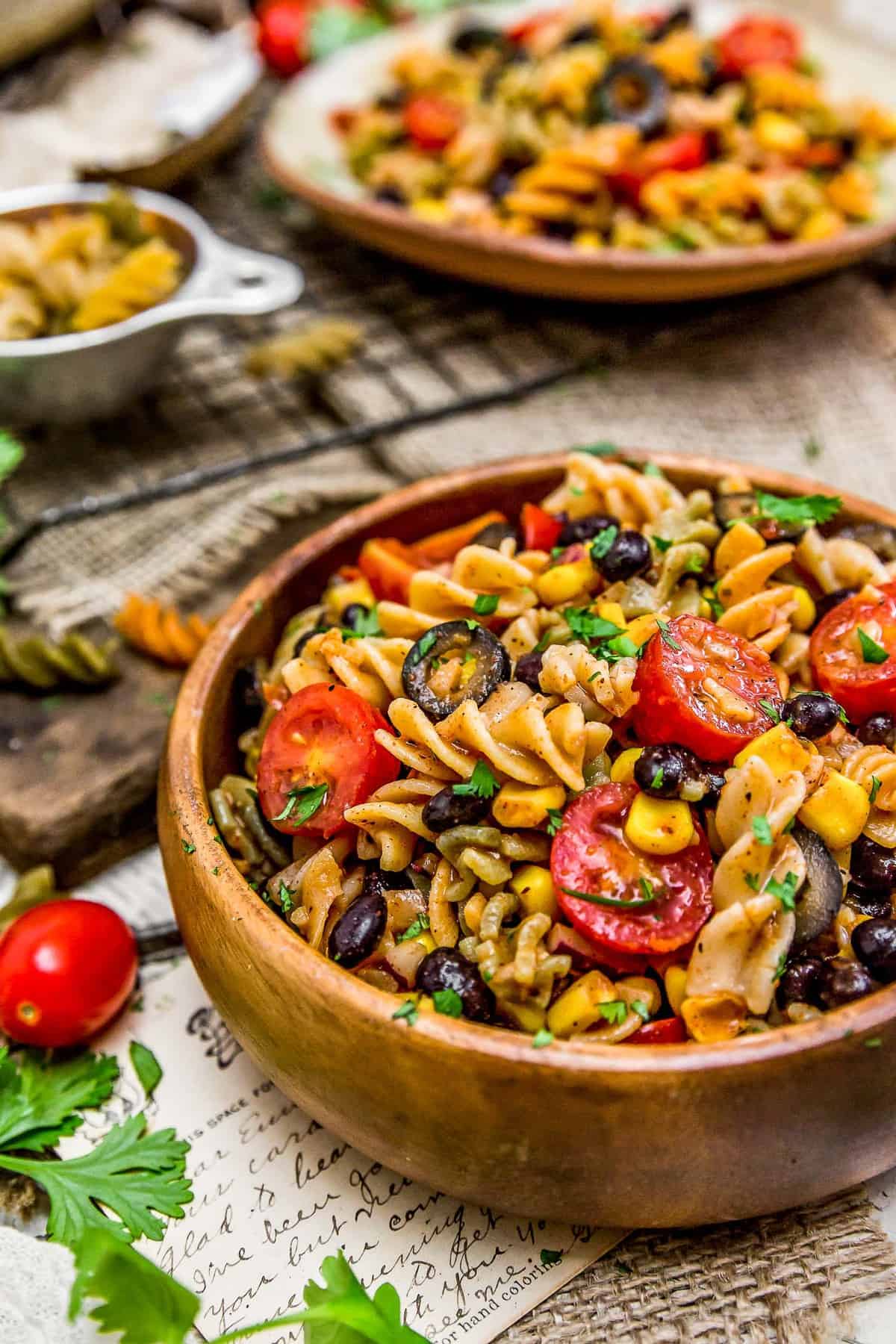 This flavorful, healthy, and delicious Tex-Mex Pasta Salad is everything a great pasta salad should be and more! Tender and chewy pasta, fire roasted corn, hearty black beans, tangy olives, tasty tomatoes, and zesty red onions all mixed with a deliciously spicy Tex-Mex dressing that is absolutely perfect for picnics, work lunches, or potlucks.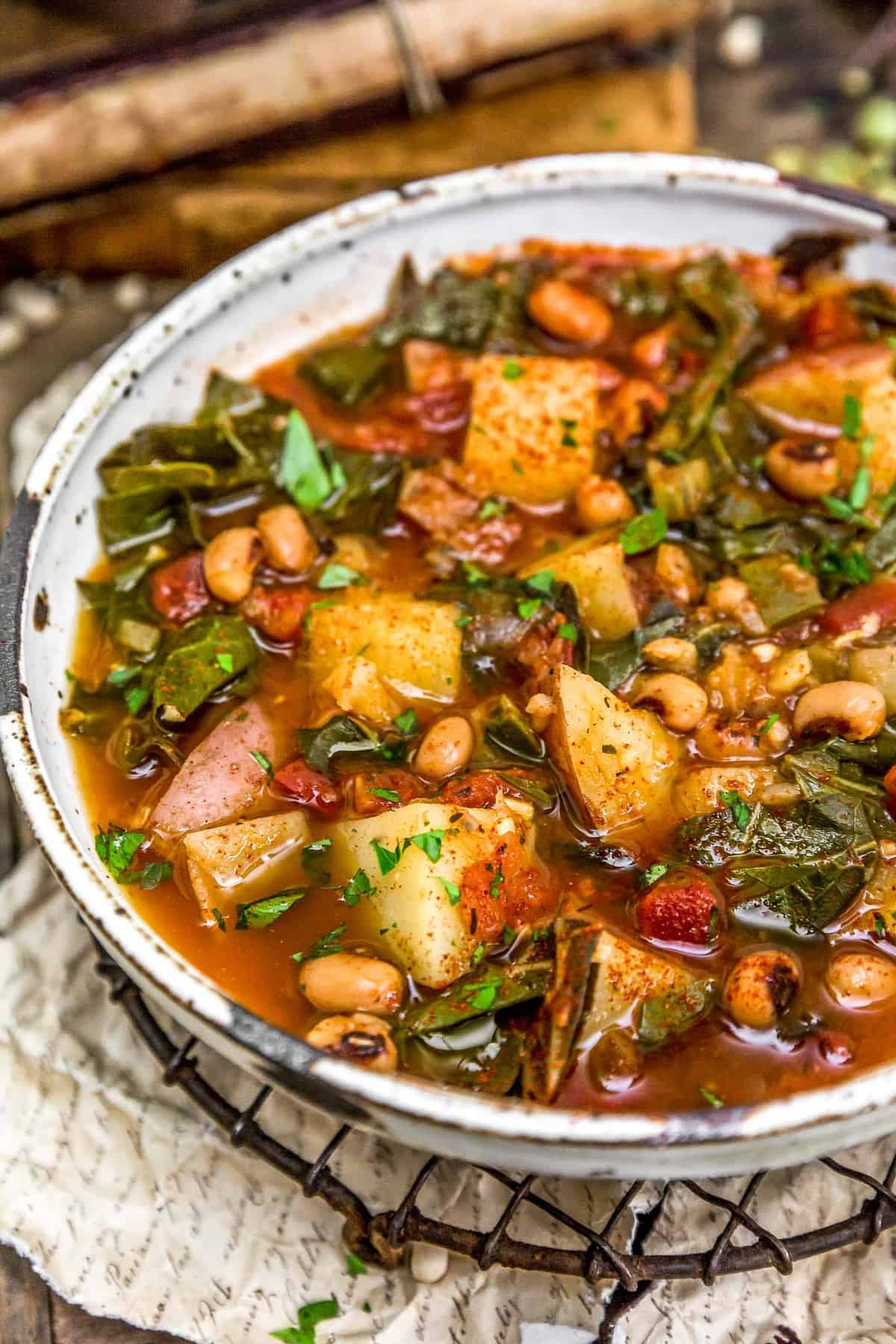 Loving all things collard greens, and this hearty dish is packed full of those beautiful, nourishing greens. Incredible flavor, this Southern Collard Green Potato Stew is healthy comfort food with a BIG hug.  Completely delicious, tender collard greens, hearty potatoes, tasty black-eyed peas all covered in a smoky broth that is seasoned just right. Instant pot and stove top directions make it perfectly versatile.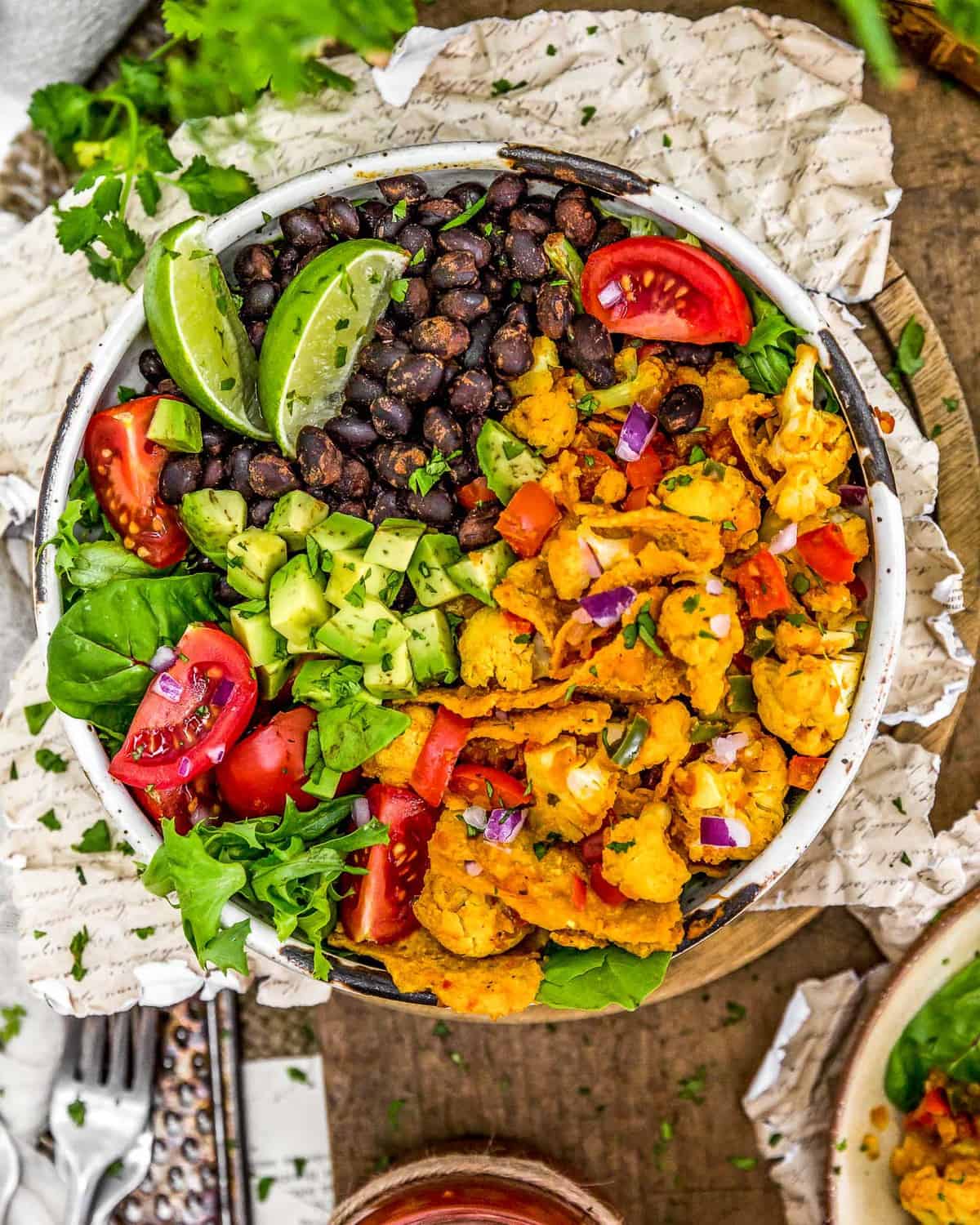 Got to love breakfast for dinner! These easy and healthy Vegan Cauliflower Migas are perfectly spicy, super delicious, and brimming with flavor. Tasty cauliflower, sweet red bell peppers, spicy jalapeños, and zesty onions are sautéed with crispy oven baked tortillas, lively salsa, and fragrant spices.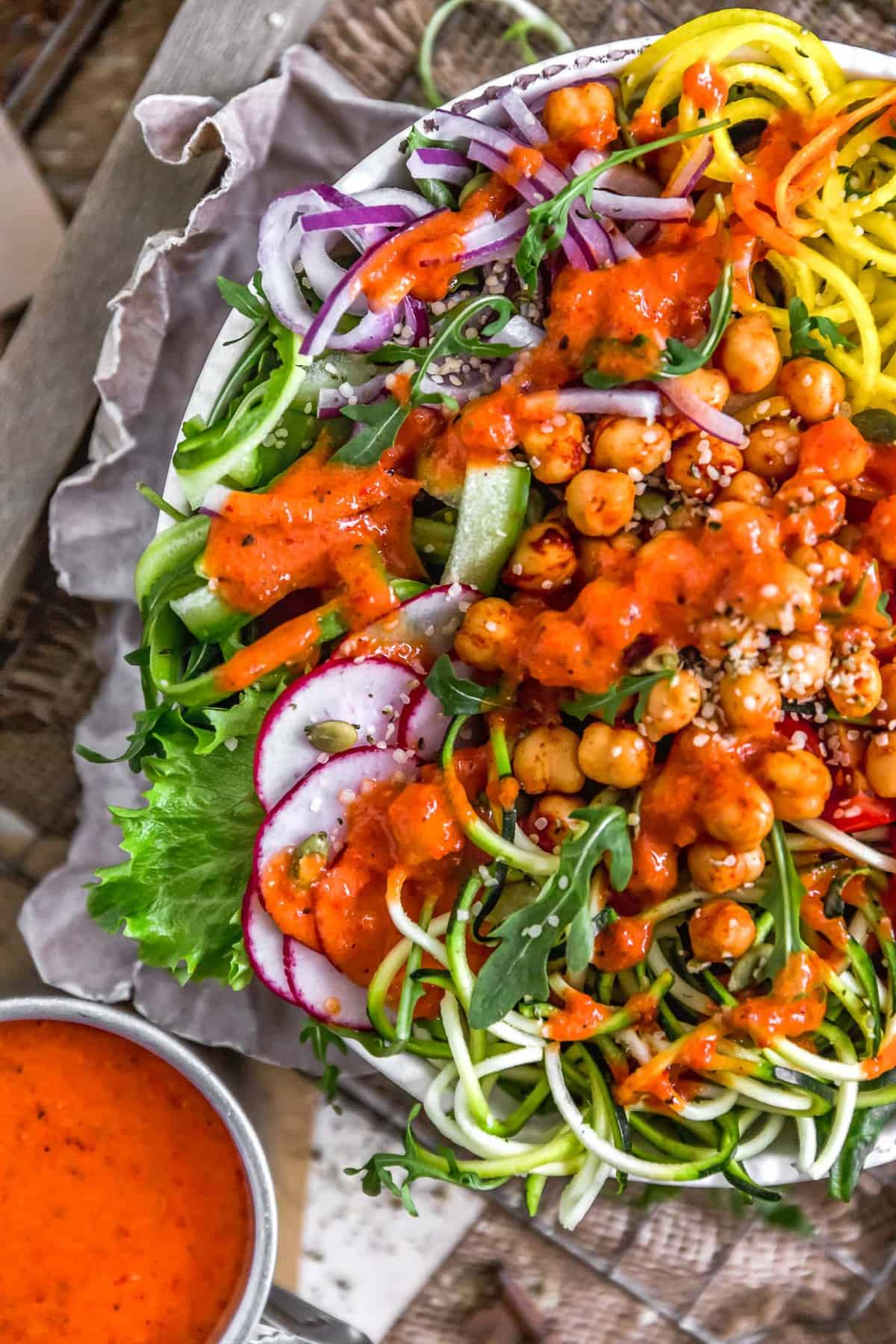 This healthy, homemade oil-free Roasted Red Pepper Vinaigrette is deliciously tangy, creamy, and a pow of sweet roasted red pepper flavor that is wholesome and super tasty! A perfect addition to veggie bowls and salads alike, it is sure to add sunshine to your bowl of veggie goodness.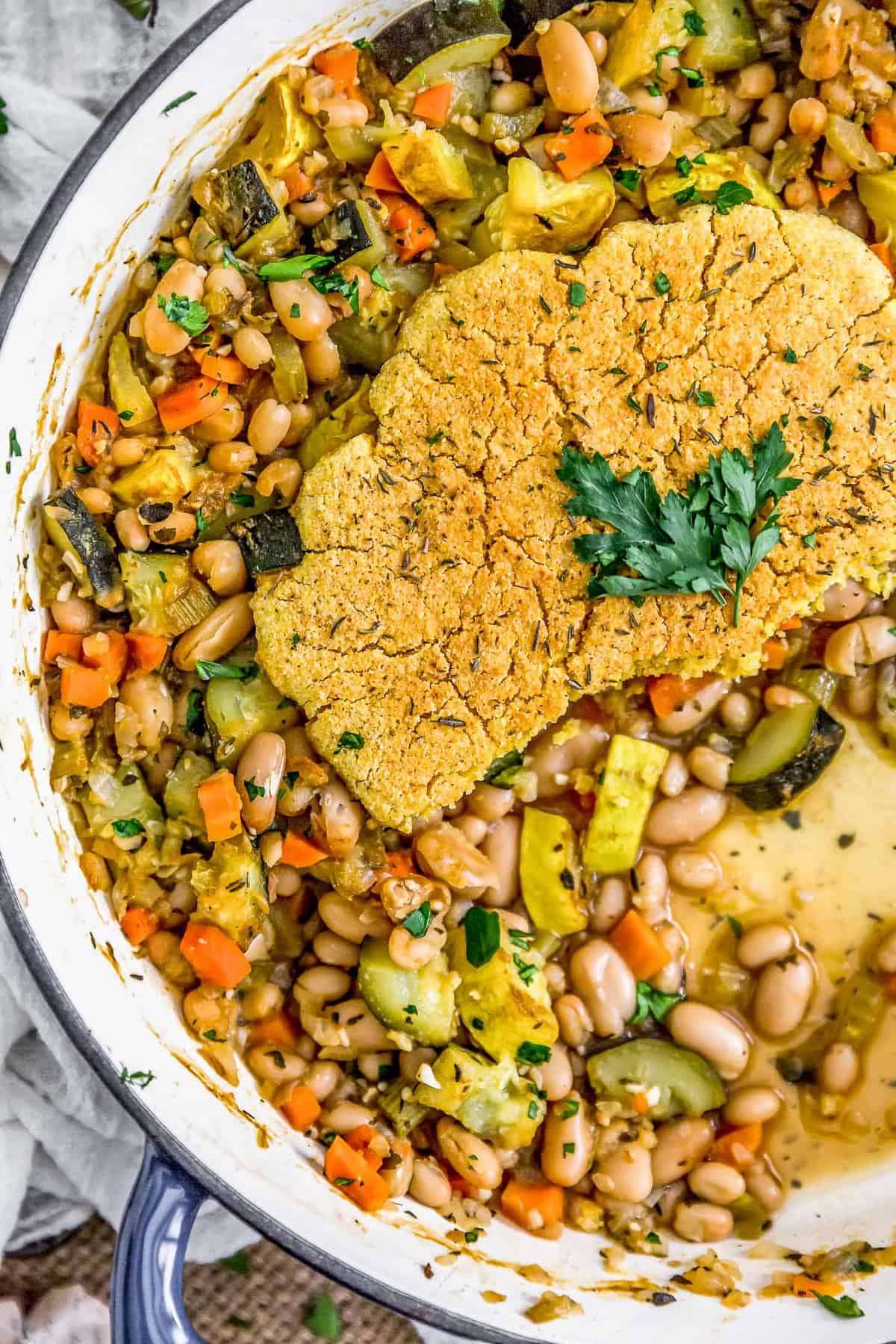 Beautifully rustic and comforting, this flavorful skillet meal is a dish of dreams. This healthy and utterly delicious Vegan Veggie Bean Cassoulet is coming in hot with a beautiful blend of savory spices, nourishing veggies, hearty beans with a tasty cornmeal topper!  Earthy flavors with a hint of smoky goodness, this wholesome dish is sure to have everyone running back for seconds.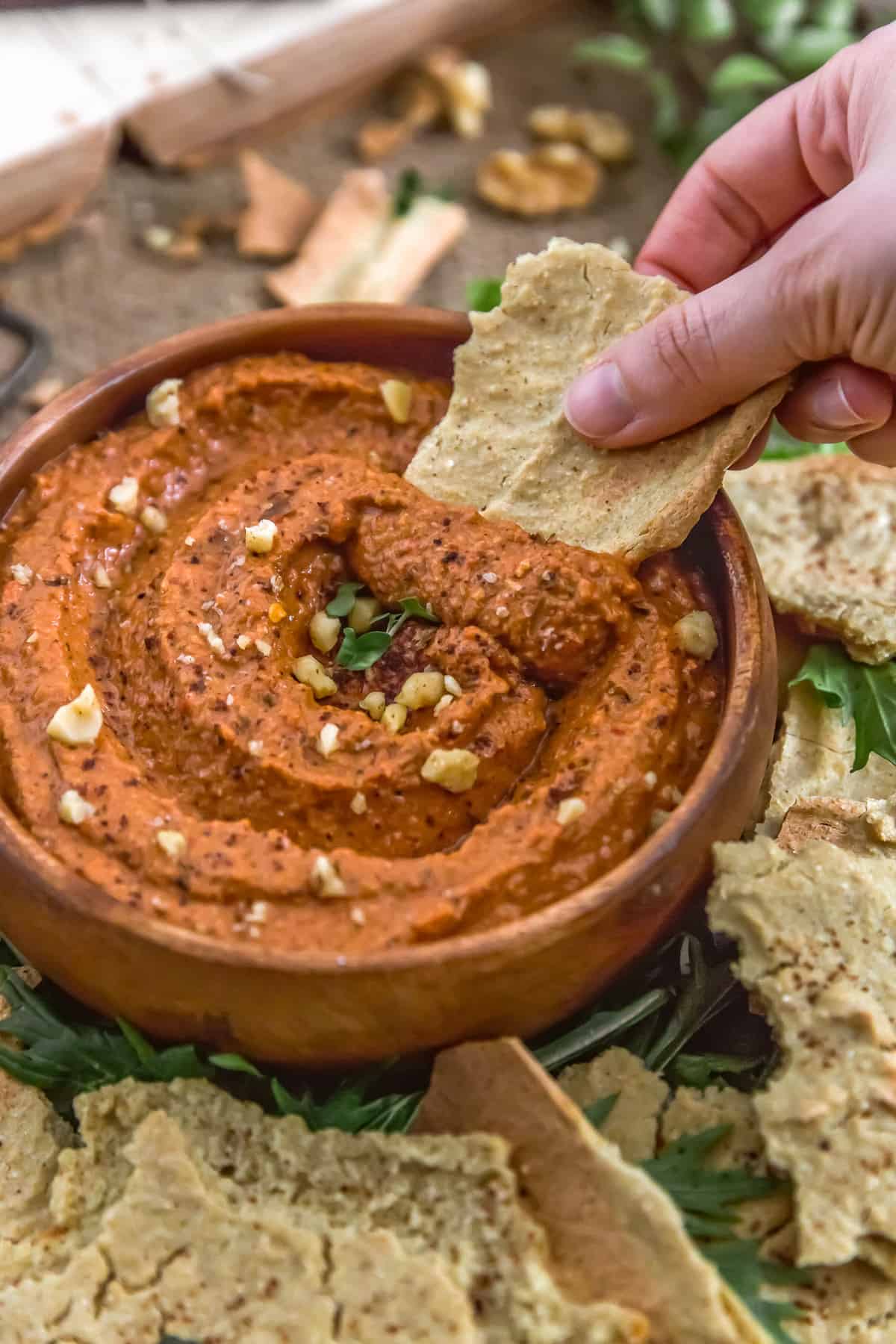 This quick, easy, and healthy homemade Roasted Red Pepper Walnut Dip also known as Muhammara will be your new favorite dip for veggies, crackers, pita, and makes for a fantastic wrap or sandwich spread. Deliciously sweet roasted red peppers, rich walnuts, tart pomegranate molasses, and flavorful spices will absolutely delight your taste buds