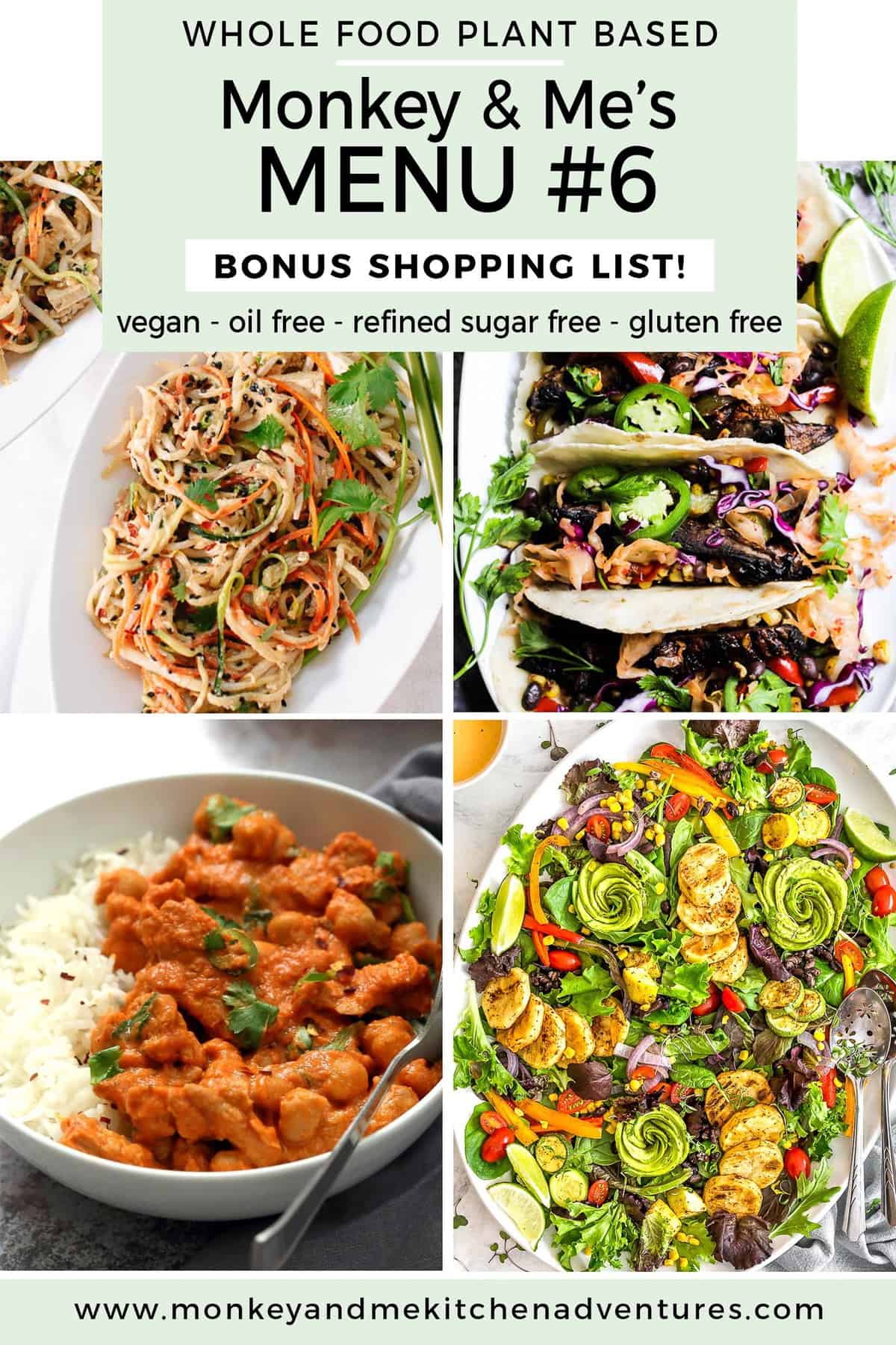 We are so happy to share with you that our Monkey and Me Weeknight Meal Menus have been huge hits.  We received a lot of excellent feedback.  This week we are very excited to feature some of our favorite foodie bloggers in Menu #6.  All recipes are Whole Food Plant Based, vegan, no oil, no refined sugar, no highly processed ingredients, and gluten free.
This super tasty menu features delicious dishes from Richa at Vegan Richa, Kate at Cookie and Kate, and Emilie at Emilie Eats, as well as featuring a few of our own dishes.  😉
Menu #6 meal plan features the following:
Downloadable Menu which offers the following:

2 Breakfast ideas
2 Lunch ideas
2 Snack Ideas
5 Dinner Ideas, including a shopping list

A comprehensive (downloadable) shopping list for the 5 Dinners

The shopping list is segmented into the common grocery store sections like "produce, spices, etc." making it easy to pick up these items from your local grocery store.
It also includes product suggestions that are Whole Food Plant Based compliant* for easy reference.  Note: These products are suggestions, please feel free to select your own favorite products.
Includes helpful codes so you can easily subtract items that you choose not to make.

Downloadable Instructions on how the meal plan work.
Note:  The term "Whole Food Plant Based compliant" is from a general standpoint.  There are Whole Food Plant Based diet branches that restrict certain food items.  Our recipes are all Whole Food Plant Based compliant based upon a high-level compliance standpoint. i.e. vegan, no oil, no refined sugar, minimally processed foods.
Some breakfast, lunch, and snack ideas are simple concepts that require no recipe.
Meal Plan #6 includes the following recipes: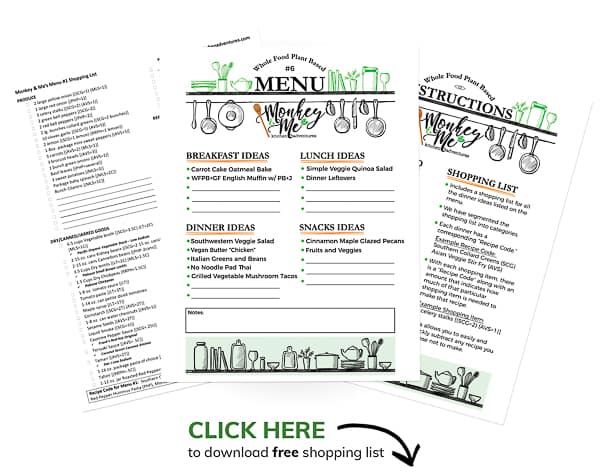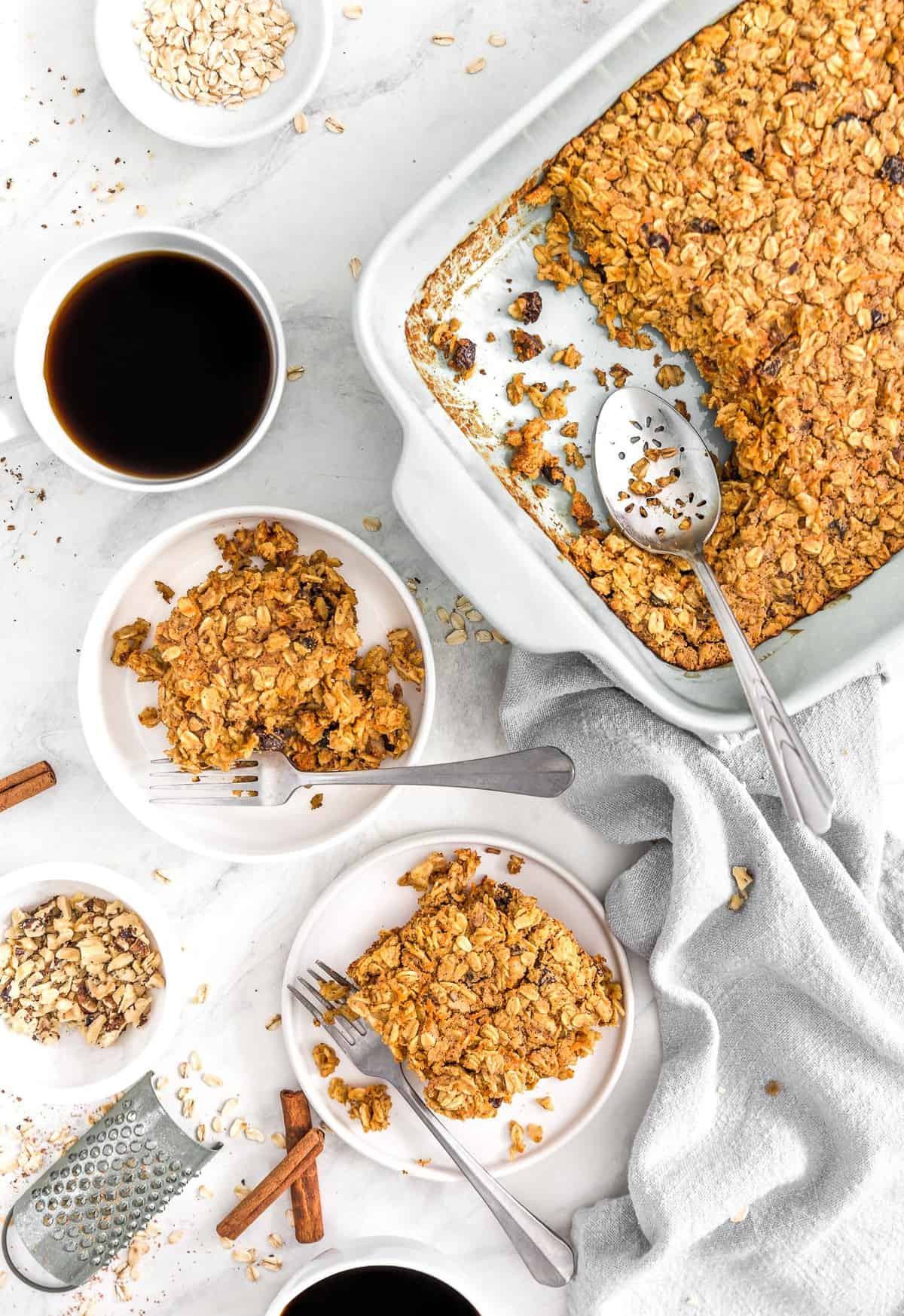 Take your brunch to the next level with this super delicious Carrot Cake Oatmeal Breakfast Bake. Sweet, moist, and packed with oats, walnuts, carrots, and raisins, this breakfast bake is seriously out of this world YUM; a fabulous Whole Food Plant Based recipe!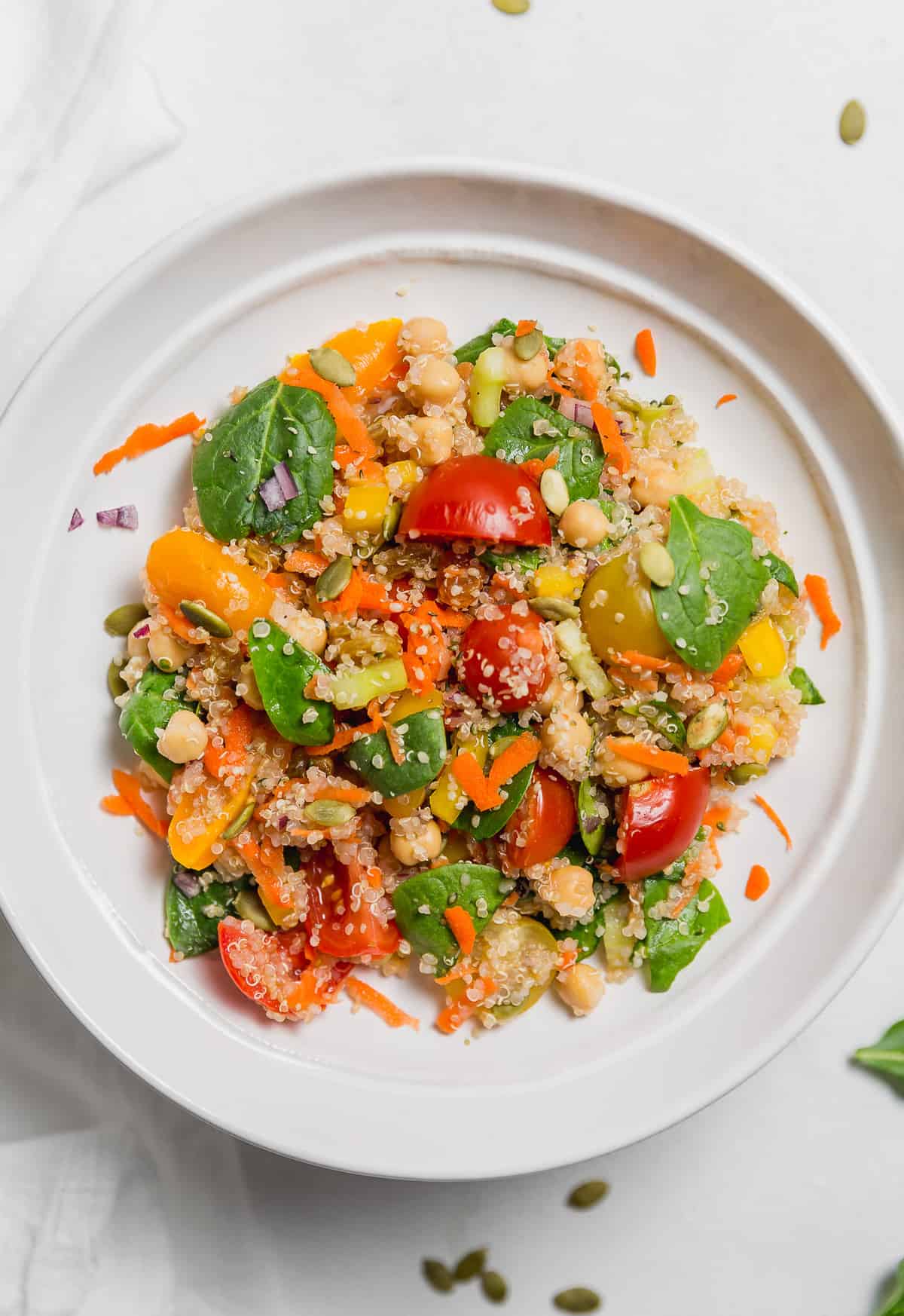 Light and healthy, this delicious Simple Veggie Quinoa Salad is so easy to make!  It is great for lunch, dinner, or especially as the filling inside veggie wraps.   This recipe boasts fresh ingredients in a delightfully light salad dressing making it an ultimate Whole Food Plant Based salad!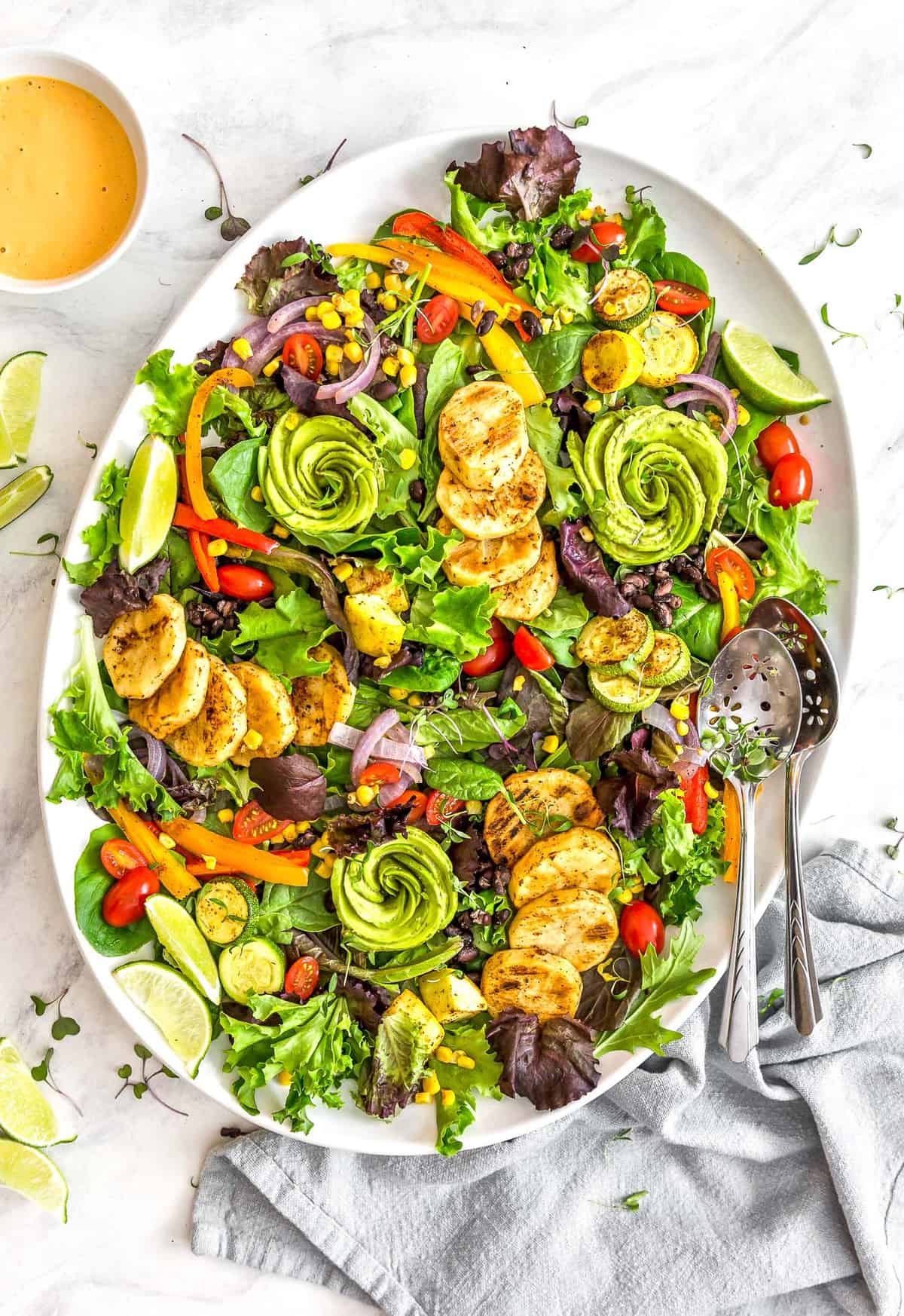 This out-of-this-world deliciousness, also known as, Southwestern Roasted Veggie Salad is bliss in a dish.  Veggies roasted in tasty Southwestern spices and drizzled with a creamy, smoky, tangy dressing is everything you could ever want to calm your cravings for yummy healthy veggies.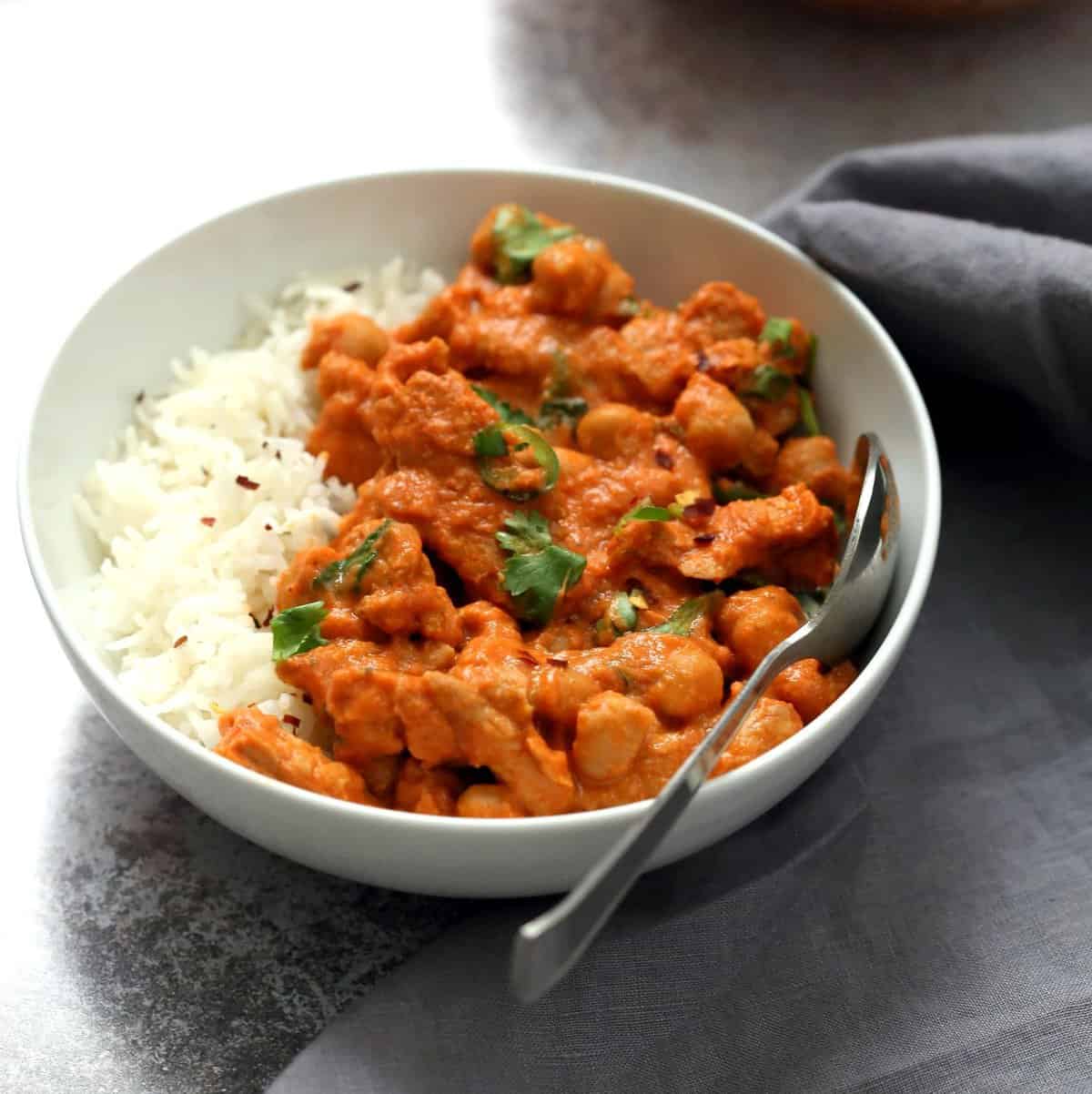 This creamy, mouthwatering Vegan Butter Chicken packs a generous 19 grams of plant-based protein! Brimming with flavor, this hearty, nutritious, and oh-so-satisfying dish will have you coming back for seconds! Serve with a side of rice, and you a perfect dinner the family will love! Head on over and check it out!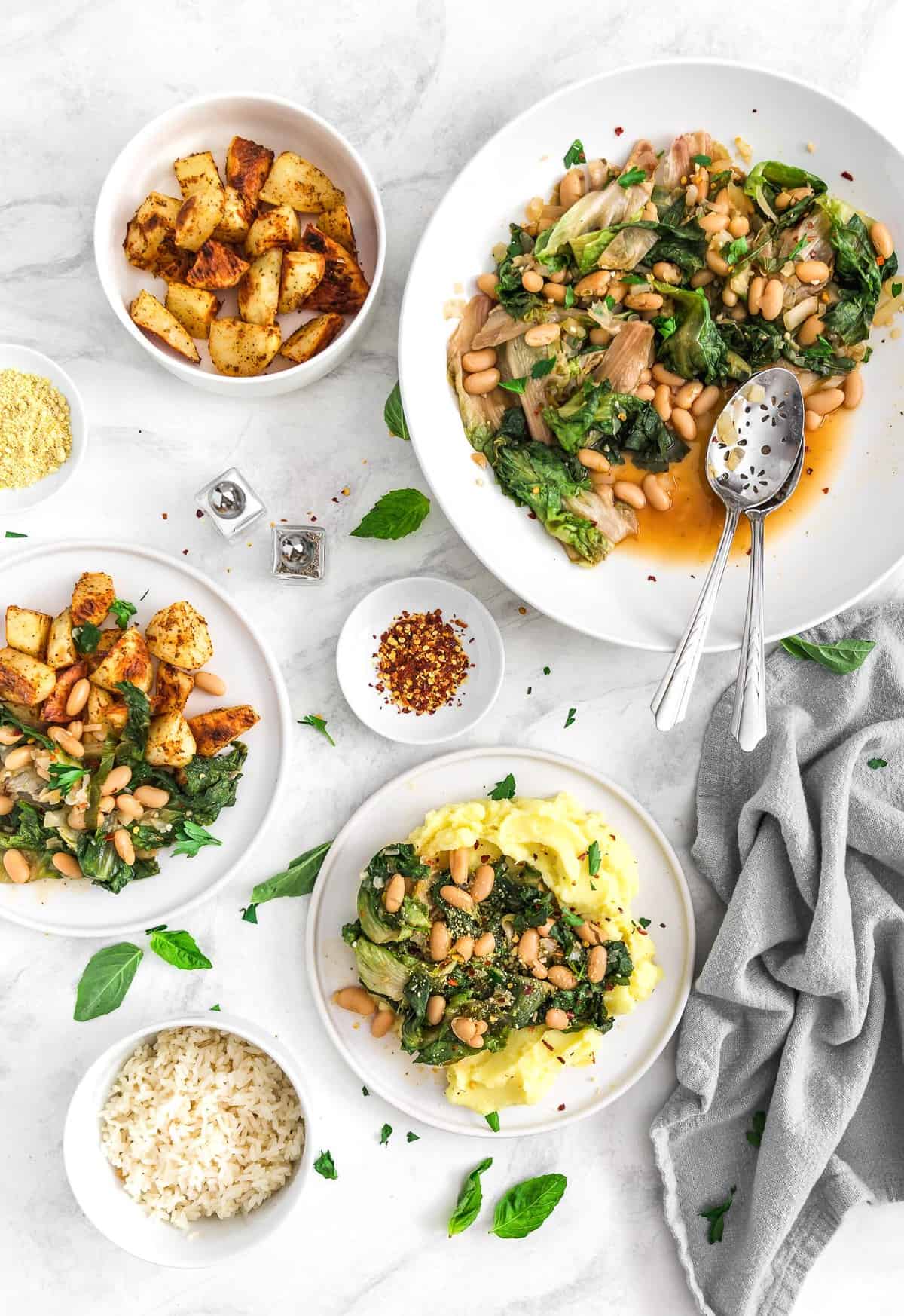 When healthy meets flavorful, you've got a dish that just won't quit!  This beautiful dish combines wholesome greens and hearty beans with delicious Italian flavors!  The best part is how versatile it is, topping all your favorites:  mashed potatoes, pasta, rice, and more!  Don't miss this yummy way to get in those nutrient-packed greens!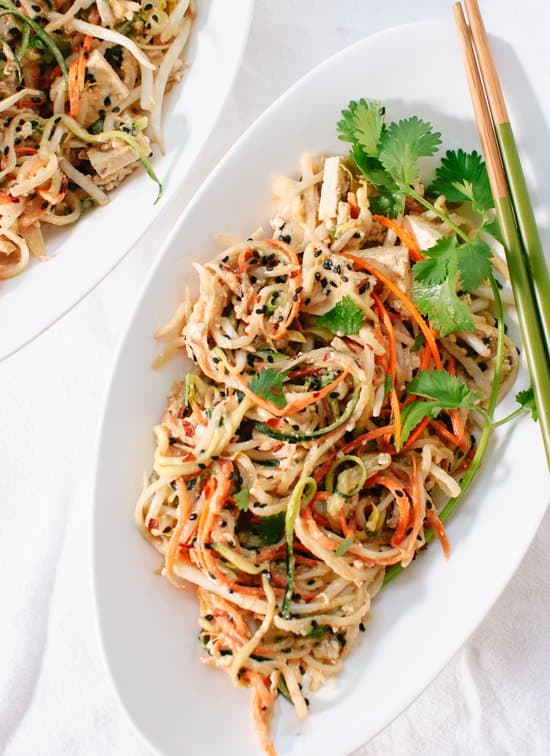 Daikon Radish, Carrots, Zucchini, and bean sprouts are tossed with a creamy, delicious, spicy peanut sauce that is out-of-this-world YUM! Crunchy, wholesome veggies create a lovely refreshing salad perfect summertime meal! Bonus, it's prepped and ready to eat in under 30 mins! Head on over and check it out!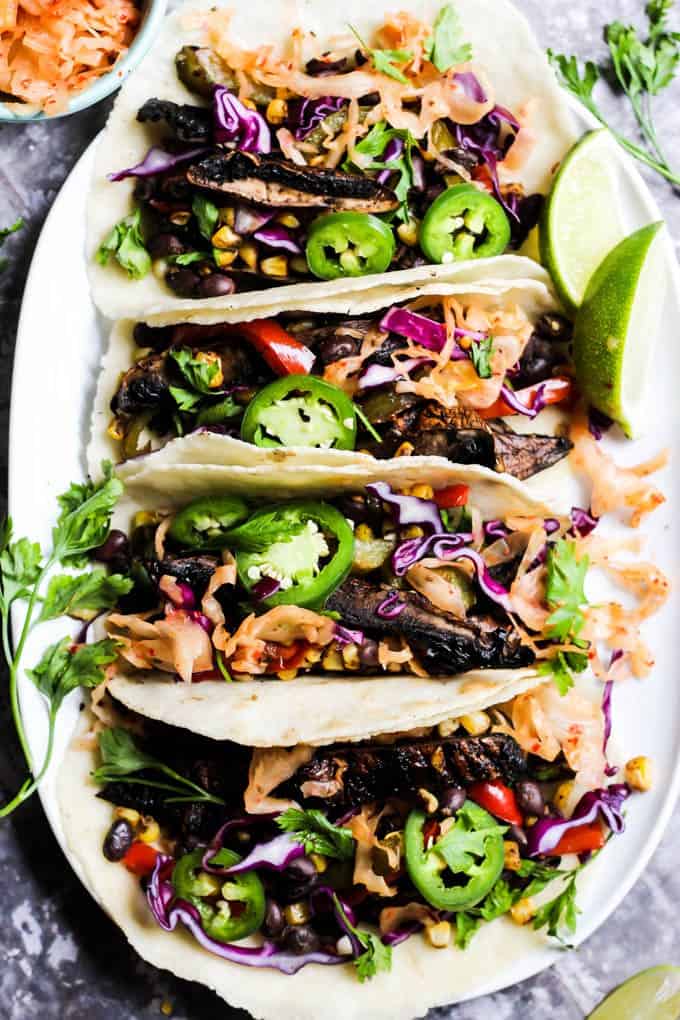 These vibrant, drool-worthy tacos are pilled high with grilled Portobellos, corn, black beans, peppers, cabbage, jalapeño, and zingy kimchi! A flavorful dish the whole family will enjoy, a perfect way step up taco night! Head on over and check it out!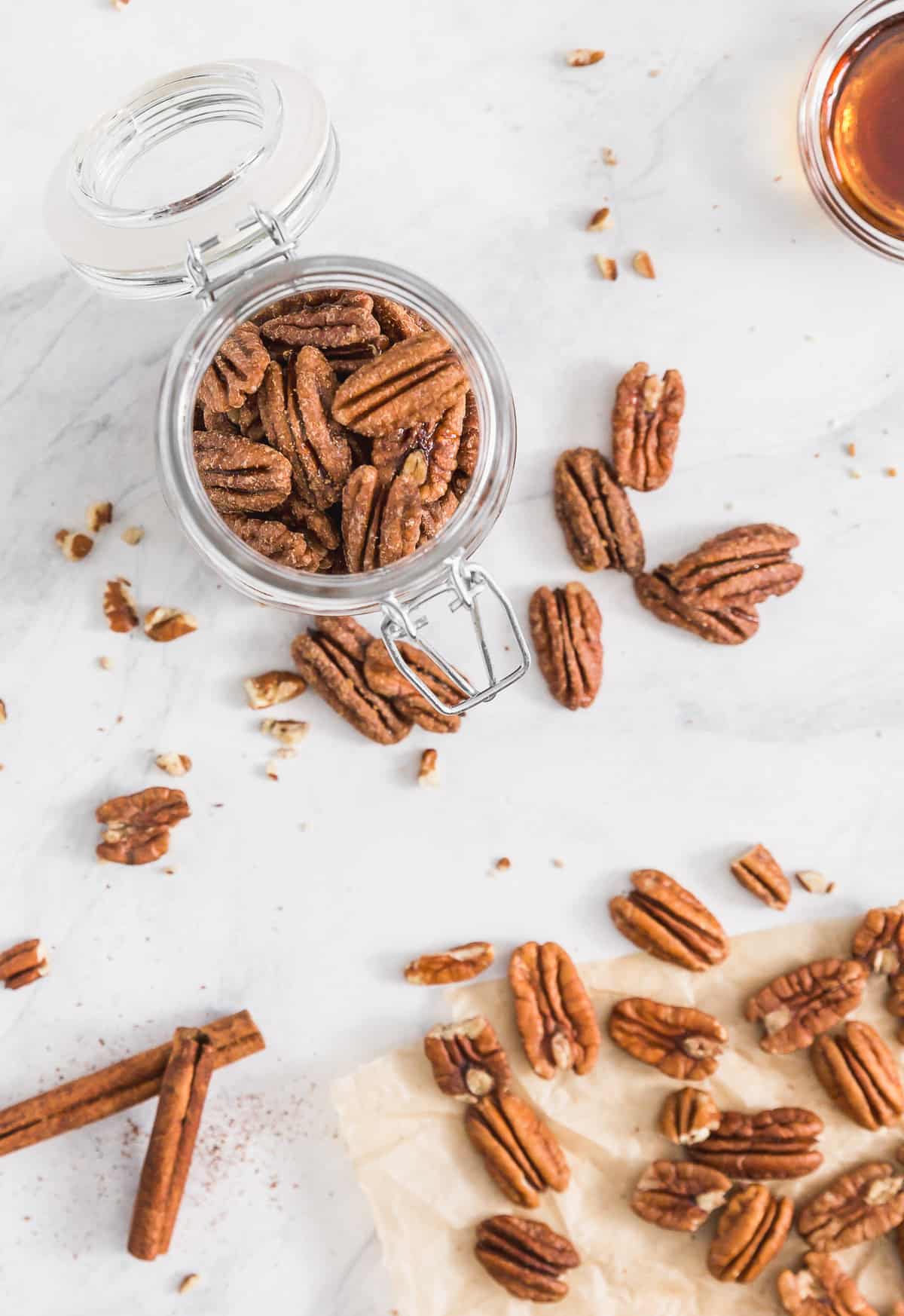 Crunchy pecans coated in cinnamon-maple glazed goodness make for the perfect snack or salad topper.  Wonderful for airplane rides, road trips, or just as a plain, good ole "pick me up" when you need a delicious treat to get you from Point A to Point B, not to mention that this tasty treat can be made in less than 7 minutes and can fit in your purse, pocket, or lunchbox.