This week's Monkey and Me's Menu features some tasty recipes.  Menu #58 includes a FREE bonus shopping list.  All recipes are Whole Food Plant Based, vegan, plant based, oil free, refined sugar free, no highly processed ingredients, and gluten free.

Downloadable Menu which offers the following:

2 Breakfast ideas
2 Lunch ideas
2 Snack Ideas
5 Dinner Ideas, including a FREE downloaded shopping list (PDF – Below)

A comprehensive (downloadable) shopping list for the 5 Dinners

The shopping list is segmented into the common grocery store sections like "produce, spices, etc." making it easy to pick up these items from your local grocery store.
It also includes product suggestions that are Whole Food Plant Based compliant* for easy reference.  Note: These products are suggestions, please feel free to select your own favorite products.
Includes helpful codes so you can easily subtract items that you choose not to make.

Downloadable Instructions on how the meal plan work.
Note:  The term "Whole Food Plant Based compliant" is from a general standpoint.  There are Whole Food Plant Based diet branches that restrict certain food items.  Our recipes are all Whole Food Plant Based compliant based upon a high-level compliance standpoint. i.e. vegan, plant based, oil free, refined sugar free, minimally processed foods.
Some breakfast, lunch, and snack ideas are simple concepts that require no recipe.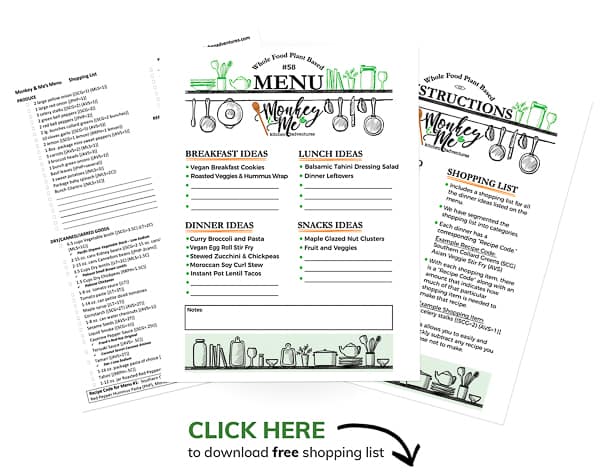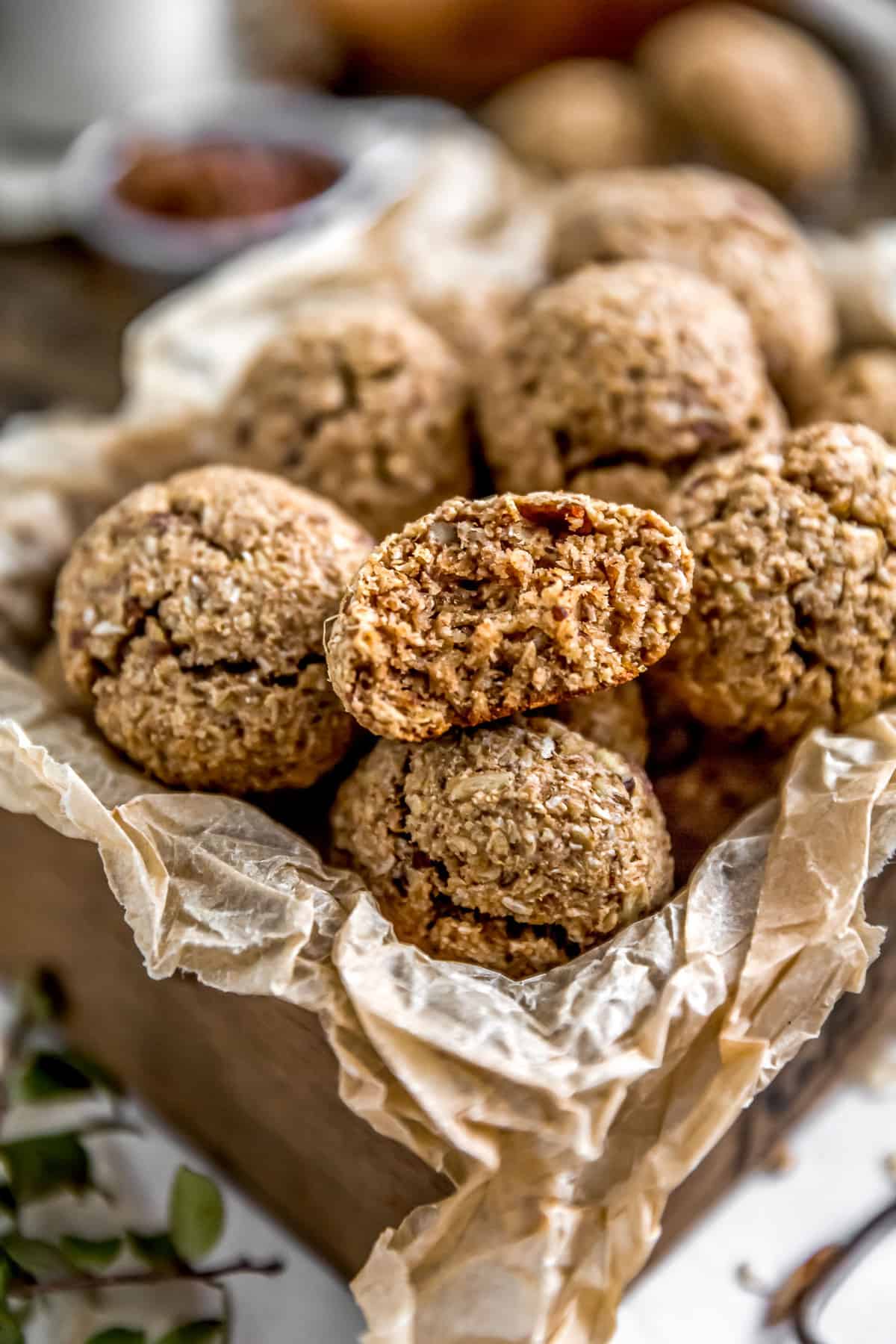 When cookies are for breakfast, you just know it's going to be a good day! We are coming in hot with these wholesome and delicious Vegan Hummingbird Breakfast Cookies that are a healthy twist on the southern classic hummingbird cake.  Sweet dates, juicy pineapple, rich coconut, hearty oats, and tasty pecans make for an amazing breakfast cookie that will delight kids and adults alike. These comforting cookies are not only for breakfast, they make fantastic snacks and treats for dessert – YUM!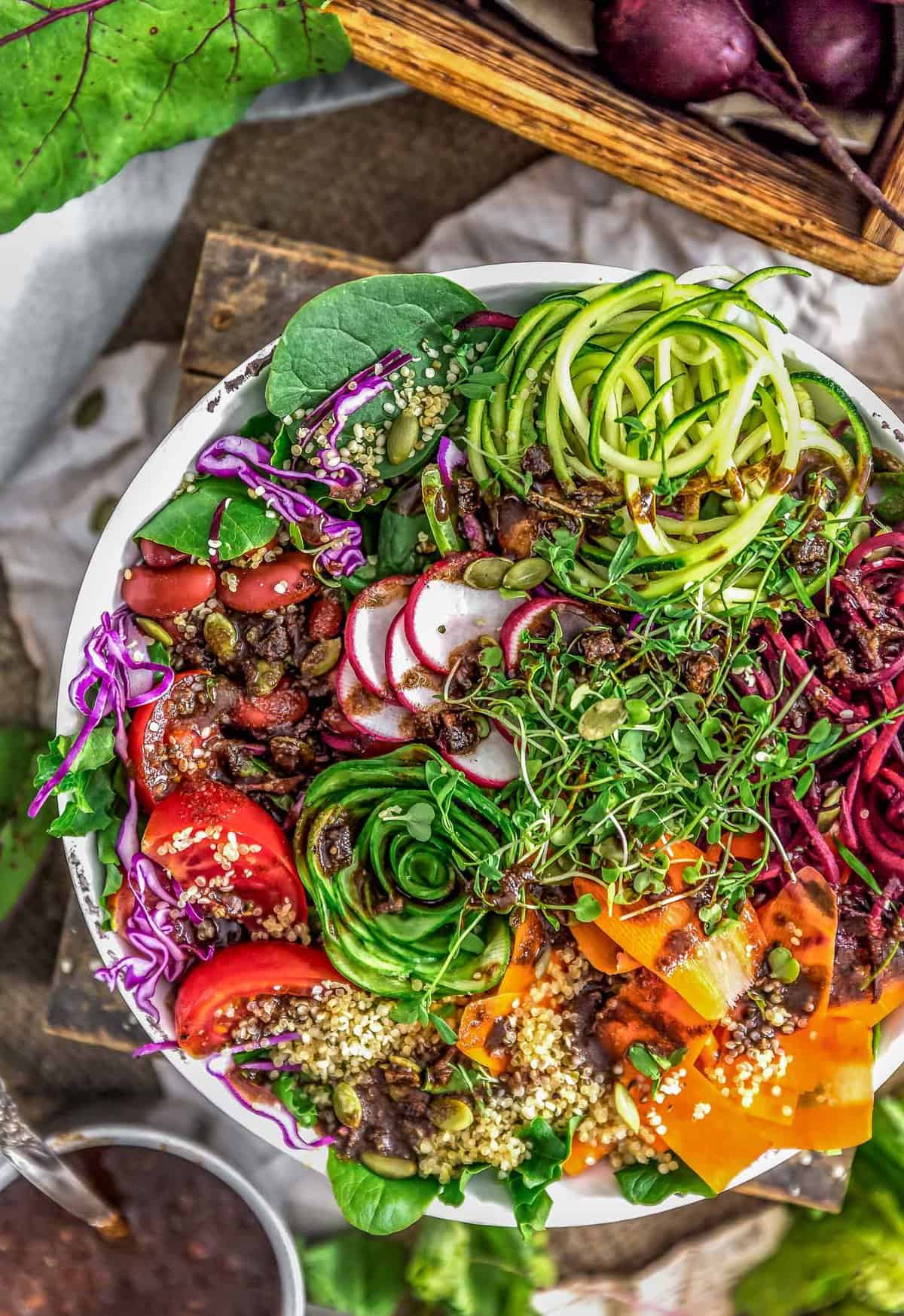 Variety is the spice of life, and it's so true when it comes to our dressings. Switching them up, and trying new flavors and combinations is pure happiness. But there is one dressing that we HAVE to share with you, and we use it all. the. time. It's our No Oil Balsamic Tahini Dressing. This delicious dressing is so fast, super easy, and packs a burst of flavor. The flavor combination works perfectly with a huge array of veggies, making it one of our favorites. Always switching up the veggies, beans, and carbs makes for a fabulous ever-changing veggie bowl. It's both healthy and lip smacking good.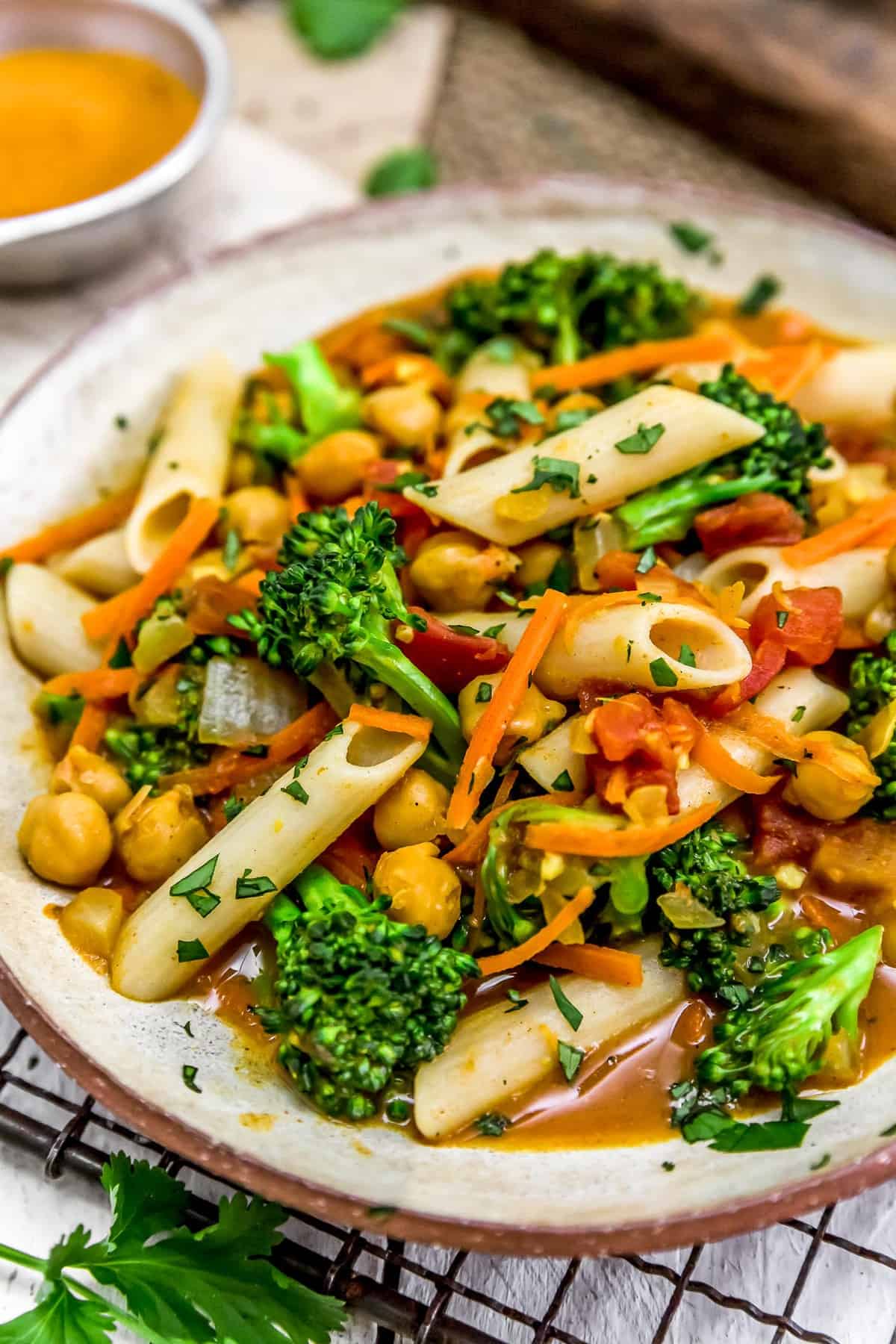 Fragrant, delicious, and ultra-satisfying this Curry Broccoli and Pasta dish makes all your curry dreams comes true.  Tender pasta bathed in a beautifully seasoned curry sauce and bursting with delicious veggies.  Wholesome onions, carrots, garlic, ginger, broccoli, and chickpeas makes for an easy, nutrient-packed dinner that will have everyone in the family running to the table.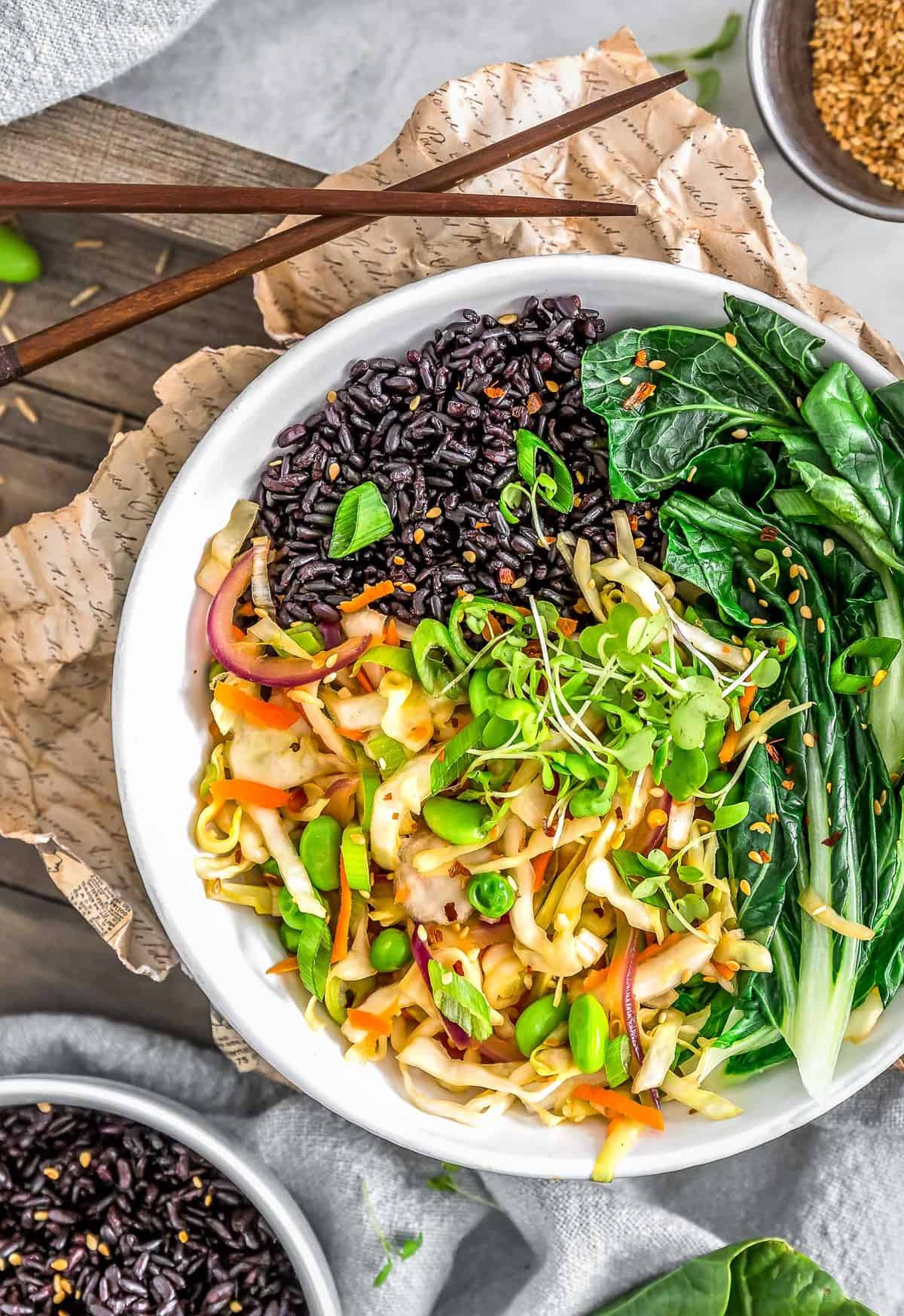 Say hello to the beautiful cabbage, you'll be besties after this delicious dish! The flavors of an egg roll combined with healthy wholesome ingredients, then pilled high in a bowl with nutritious rice and sautéed bok choy, and topped with toasted sesame seeds, green onions, and sprouts, is sure to be the dish that puts a smile on your face. This Asian inspired, no oil Vegan Egg Roll Stir Fry is as easy as it is delicious. Reminiscent of the inside of an egg roll without the wrapper, this creative, nutrient dense dish is delightfully filling and super tasty making it an ultimate Whole Food Plant Based recipe!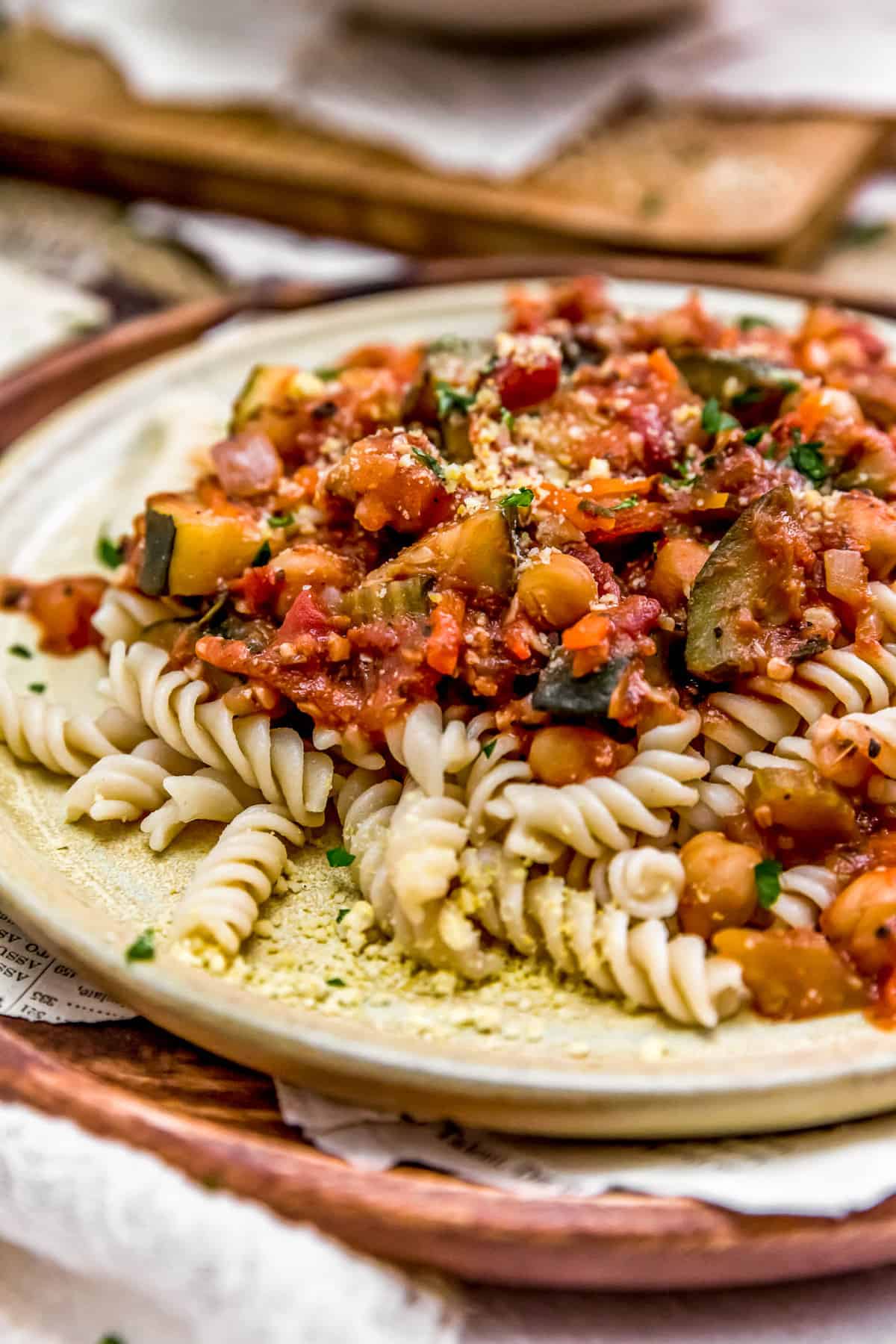 Looking for zucchini recipes? Turn that garden bounty into a hearty, flavorful stew that is both easy to make and full of deliciousness!  This comforting Italian Stewed Zucchini and Chickpeas dish is brimming with herbs and spices, packed with nourishing veggies, and is oh-so-satisfying.  Zucchini and chickpeas are bathed in perfectly seasoned tomatoey goodness and can be paired with your favorite rice, pasta, quinoa, or potatoes.  The whole family will love this hearty, versatile dish.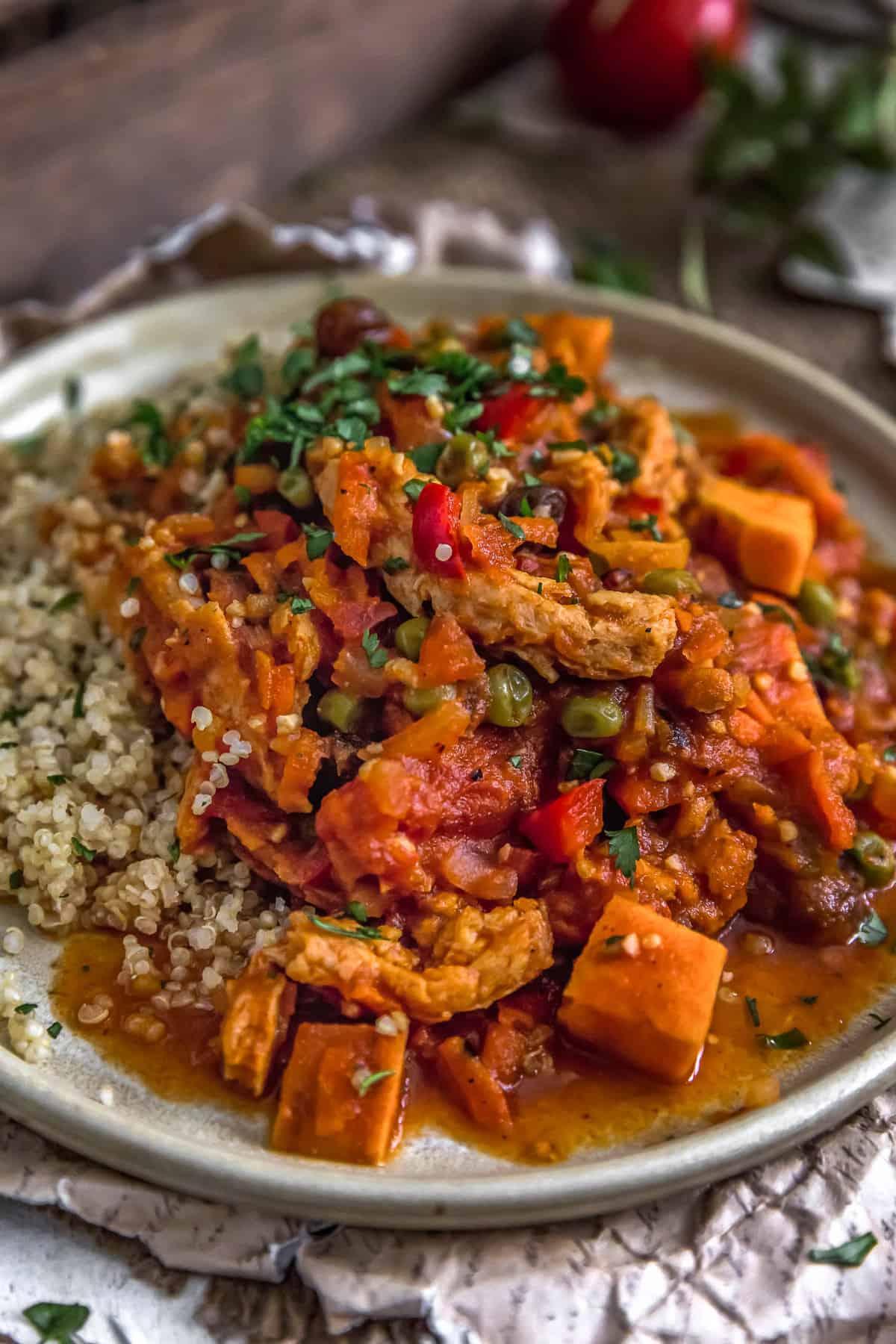 We are filing this dish under, "What dreams are made of." This beautiful Moroccan Soy Curl Stew is bursting with delicious flavor and satisfying ingredients that are sure to make your belly very happy!  Warming spices, hearty sweet potatoes, tender soy curls, fire roasted tomatoes, sweet dried apricots and raisins, and so much more come together in the most delightful way. This delicious stew will fill the whole house with aromatic goodness and is sure to have everyone running to the dinner table. You just know it's gonna be gooood!  Serve it over perfectly fluffy quinoa or rice for a fantastic meal that is sure to please!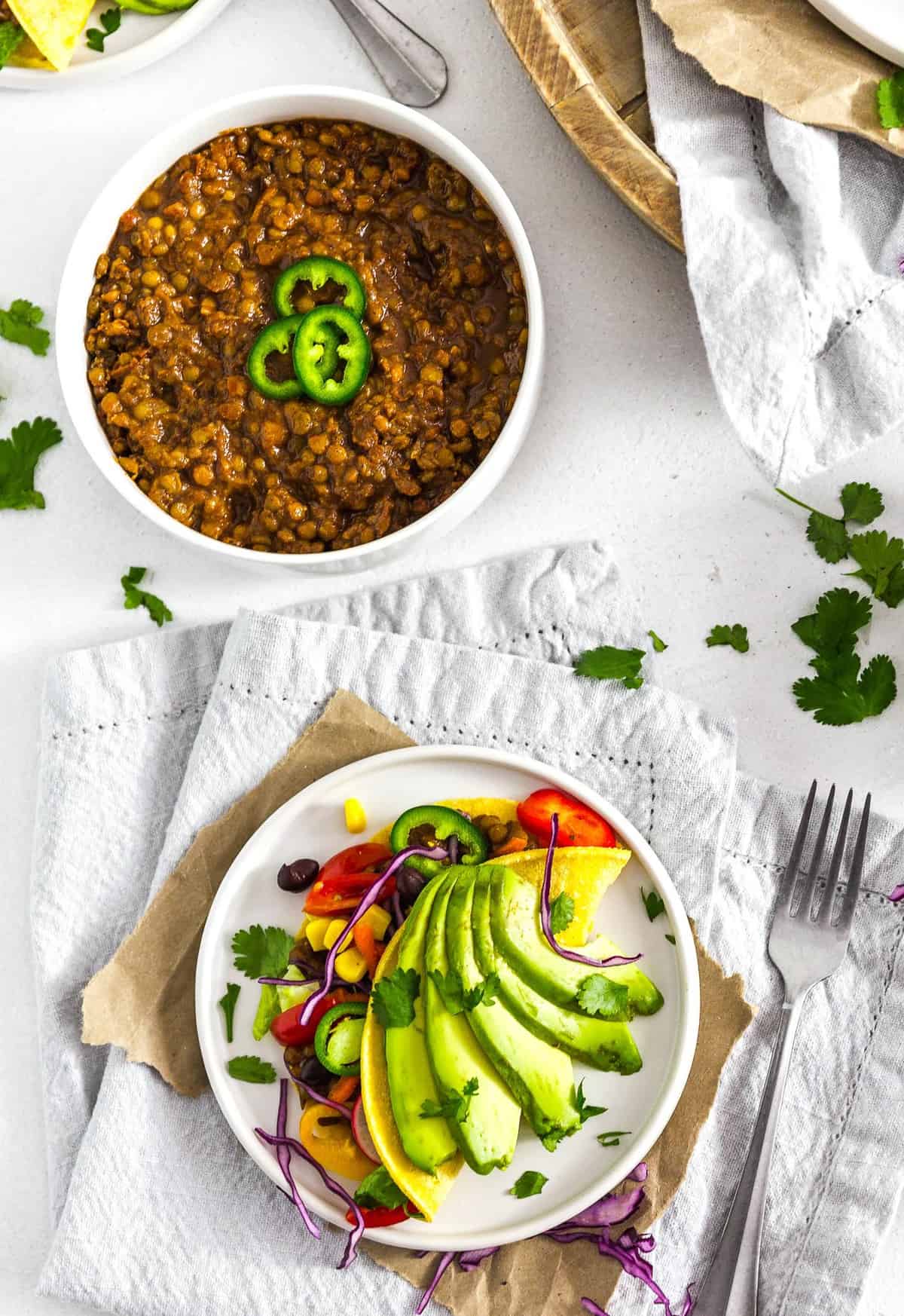 Incredibly flavorful and delicious, these lentil tacos couldn't be any easier.  Put all the ingredients into an Instant Pot set for 14 minutes, and you are ready for perfectly yummy taco-seasoned lentils that can be served in a variety of different dishes, keeping dinner preparation to under 20 minutes.  Perfectly seasoned just right, these taco lentils are great for Taco Tuesdays, taco salads, nachos, burritos, enchiladas, quesadillas, baked potato toppers, and Taco Joes, making them an ultimate Whole Food Plant Based "endless dish options" recipe!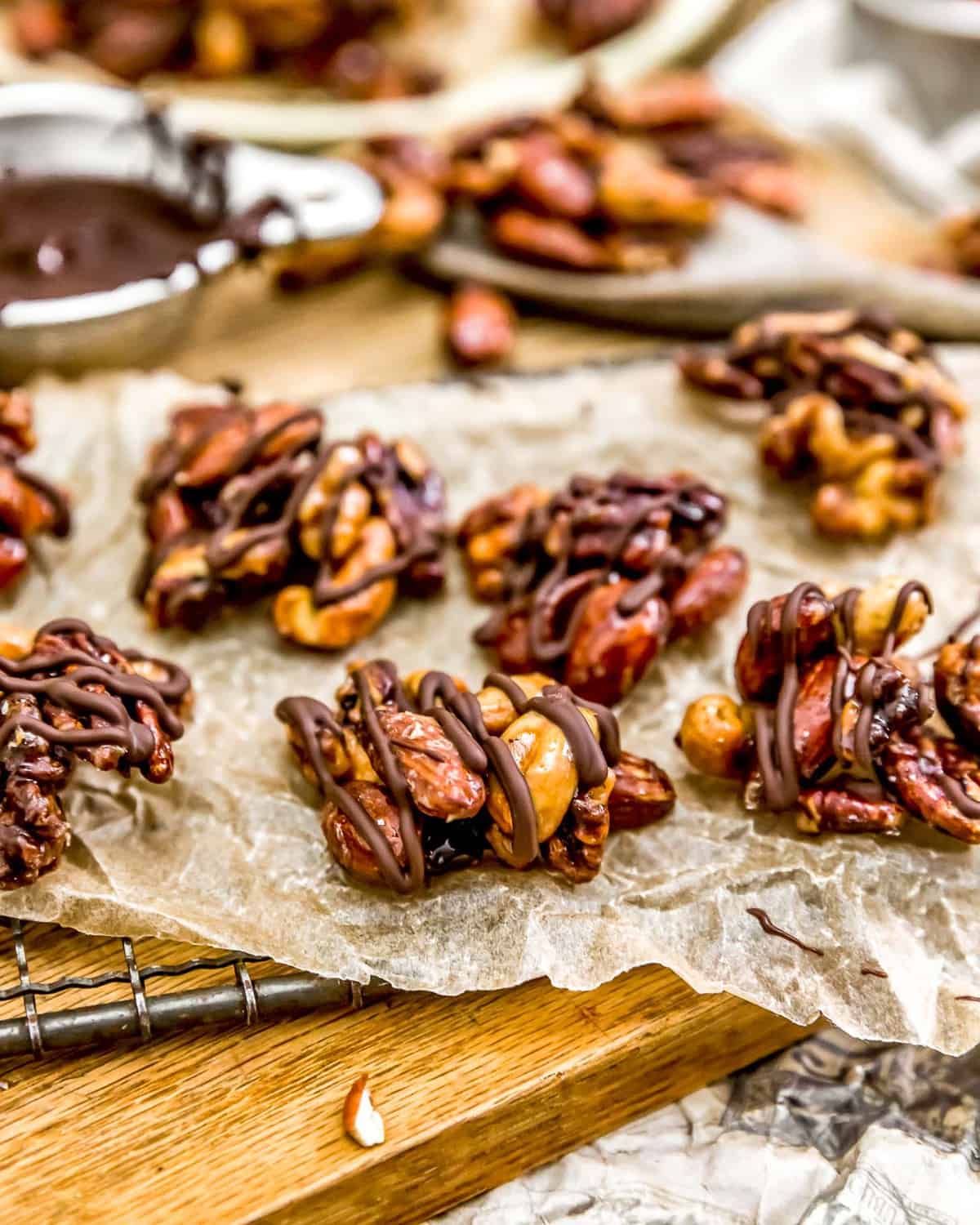 Sticky, crunchy, and chocolatey, these Maple Glazed Nut Clusters are a simple and easy option for a delicious, healthy snack. Pecans, cashews, almonds, and walnuts are lightly toasted, then coated in a tasty maple syrup for a sweet treat that is sure to please.  Take it to the next level with a drizzle of vegan chocolate and large flake sea salt for complete deliciousness.