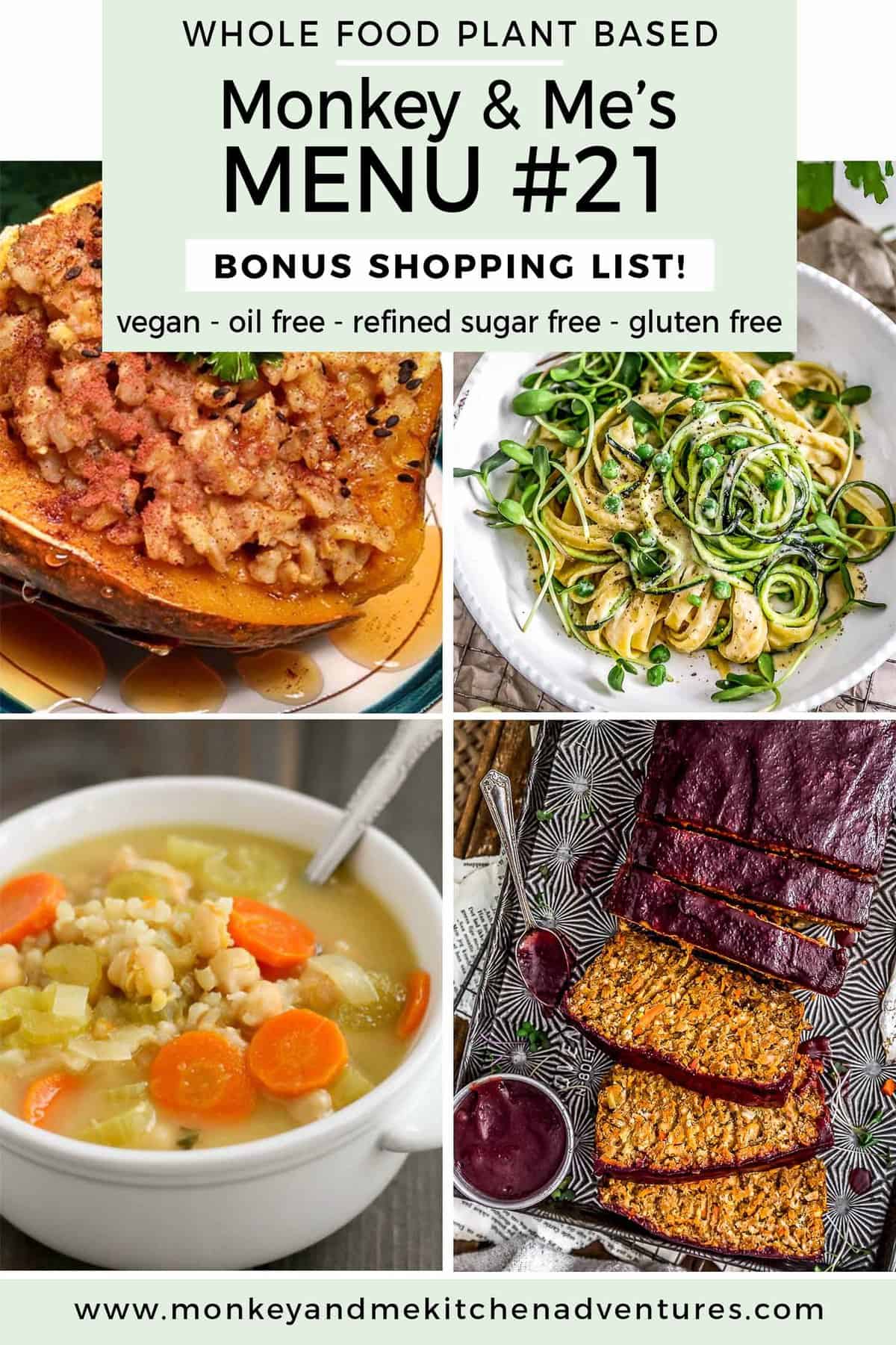 This week's Monkey and Me's Menu features some of our favorite foodie bloggers in menu #21 as well as a FREE bonus shopping list.  All recipes are Whole Food Plant Based, vegan, plant based, oil free, refined sugar free, no highly processed ingredients, and gluten free.
This super tasty menu features delicious dishes from Terri at Eat Plant-Based, Holly at My Plant Based Family, Margaret at The Plant Philosophy, and Sara at Beaming Banana, as well as featuring a few of our own dishes. 😉
Monkey and Me's Menu #21 meal plan features the following:
Downloadable Menu which offers the following:

2 Breakfast ideas
2 Lunch ideas
2 Snack Ideas
5 Dinner Ideas, including a FREE downloaded shopping list (PDF – Below)

A comprehensive (downloadable) shopping list for the 5 Dinners

The shopping list is segmented into the common grocery store sections like "produce, spices, etc." making it easy to pick up these items from your local grocery store.
It also includes product suggestions that are Whole Food Plant Based compliant* for easy reference.  Note: These products are suggestions, please feel free to select your own favorite products.
Includes helpful codes so you can easily subtract items that you choose not to make.

Downloadable Instructions on how the meal plan work.
Note:  The term "Whole Food Plant Based compliant" is from a general standpoint.  There are Whole Food Plant Based diet branches that restrict certain food items.  Our recipes are all Whole Food Plant Based compliant based upon a high-level compliance standpoint. i.e. vegan, no oil, no refined sugar, minimally processed foods.
Some breakfast, lunch, and snack ideas are simple concepts that require no recipe.
Meal Plan #21 includes the following recipes: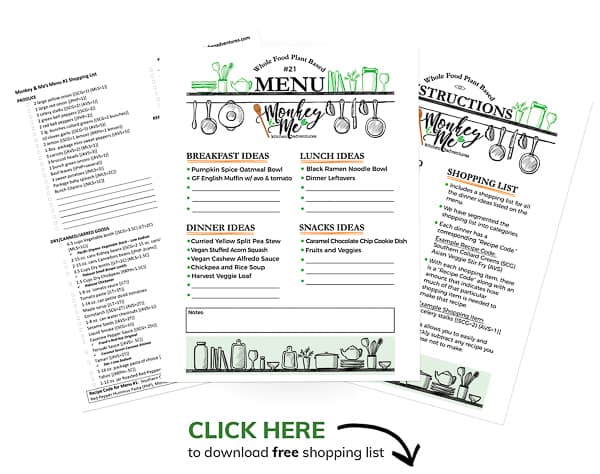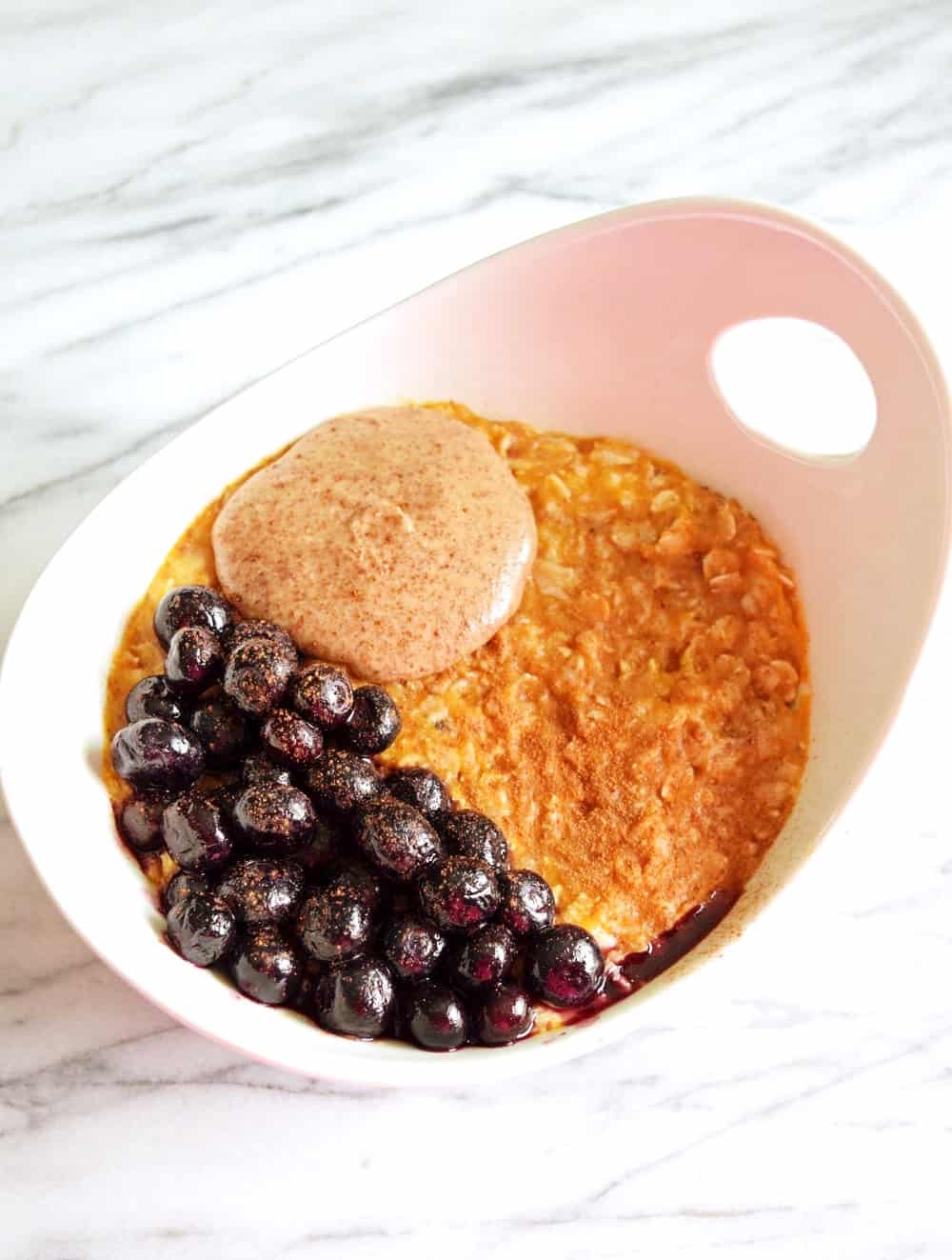 Filled with cozy, aromatic, and delicious flavors, this Vegan Pumpkin Spice Oatmeal Bowl is a perfect fall breakfast to add to your morning routine. Hearty whole grain oats and flaxseed, sweet pumpkin puree and bananas, and refreshing fruit come together to create a satisfying dish that is sure to put a smile of your face. Head on over and check it out on Beaming Banana!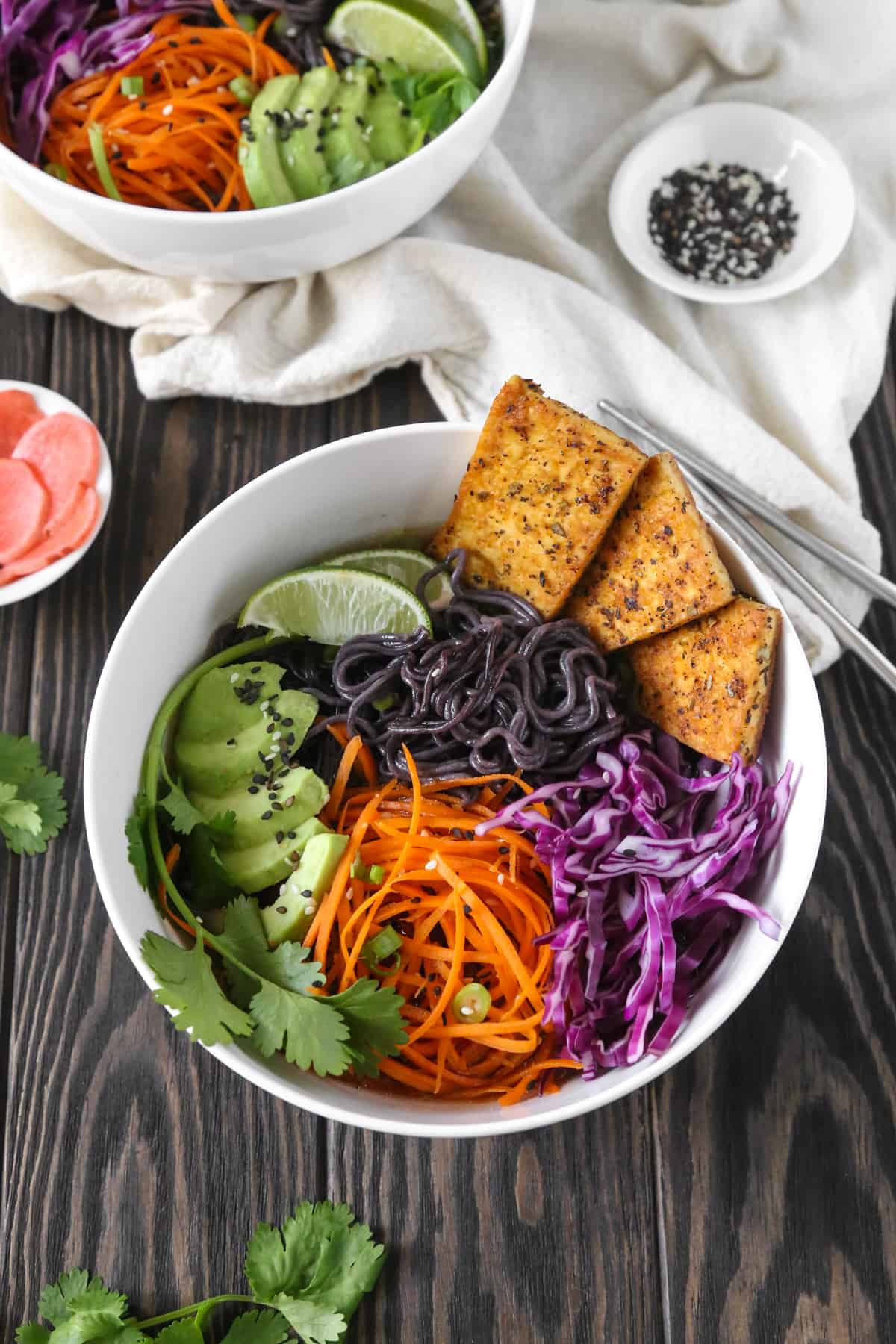 Fun, simple, and nutritious, this Spooky Black Ramen Noodle Bowl of goodness is a wonderful hearty and healthy lunch dish. Filled with protein packed baked tofu, tasty black rice ramen noodles, wholesome carrots, avocados, cabbage, and topped with zesty green onions, limes, and cilantro. A fabulous fast and easy dish for those busy week days. Head on over and check it out on The Plant Philosophy!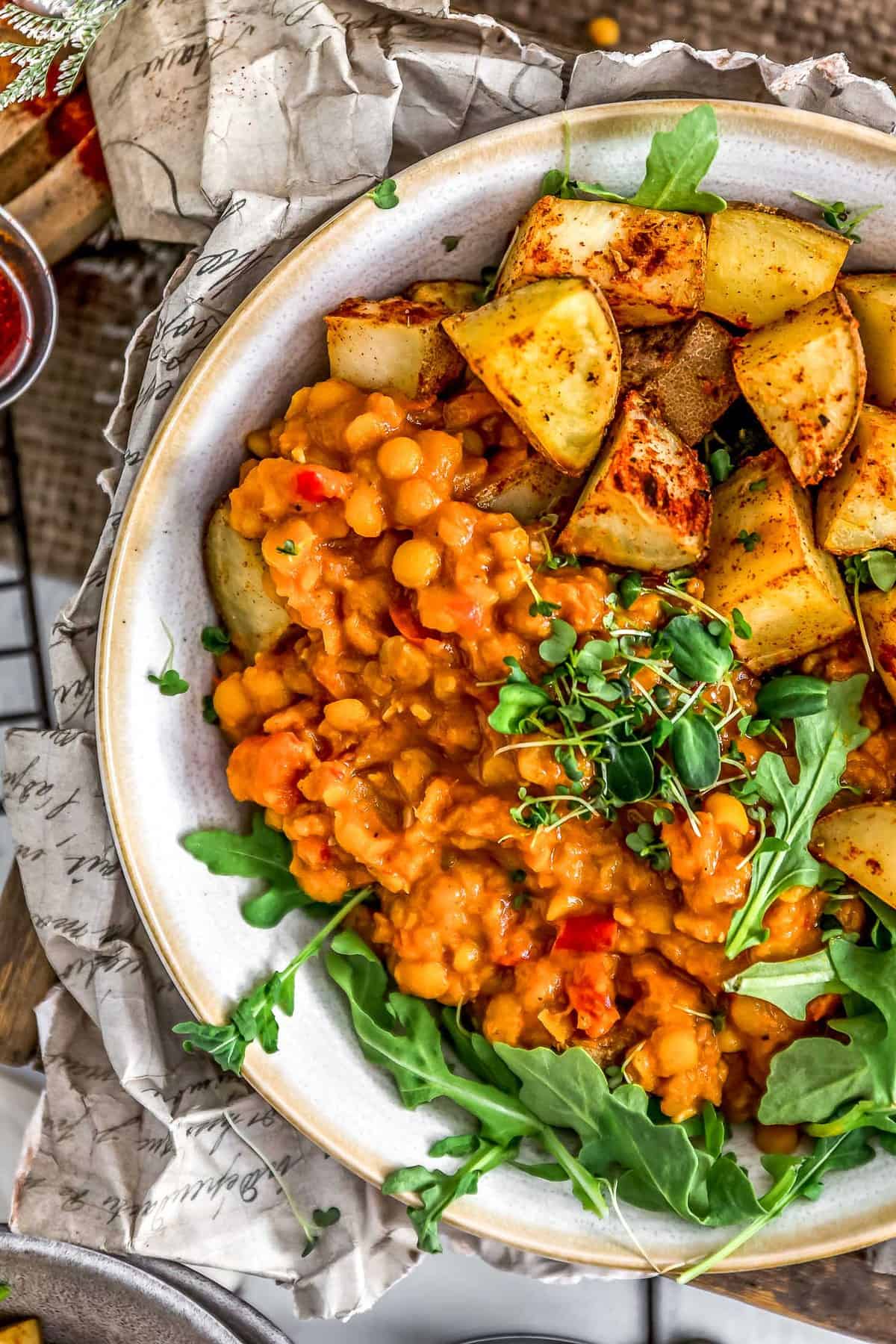 We can't get enough of this fragrant, delicious, soul-warming Curried Yellow Split Pea Stew. It checks off all the must haves: easy, satisfying, and oh-so-yummy.  Hearty yellow split peas, flavorful onions and bell peppers, zesty ginger, warm spices, and luscious coconut milk come together to create this comforting dreamy stew that will have everyone in the family running to the table. Head on over and check it out on Monkey and Me Kitchen Adventures!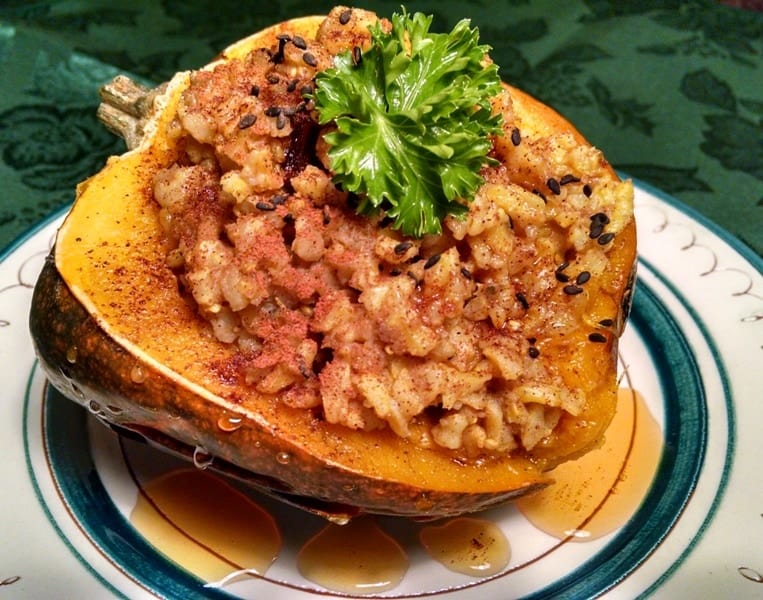 Cozy, satisfying, and full of fall flavors, this Vegan Stuffed Acorn Squash is a perfect comforting autumnal dish to add to your dinner table. Sweet acorn squash is baked to perfection and stuffed with aromatic rice for a hearty meal the whole family will love. Head on over and check it out on Eat Plant-Based!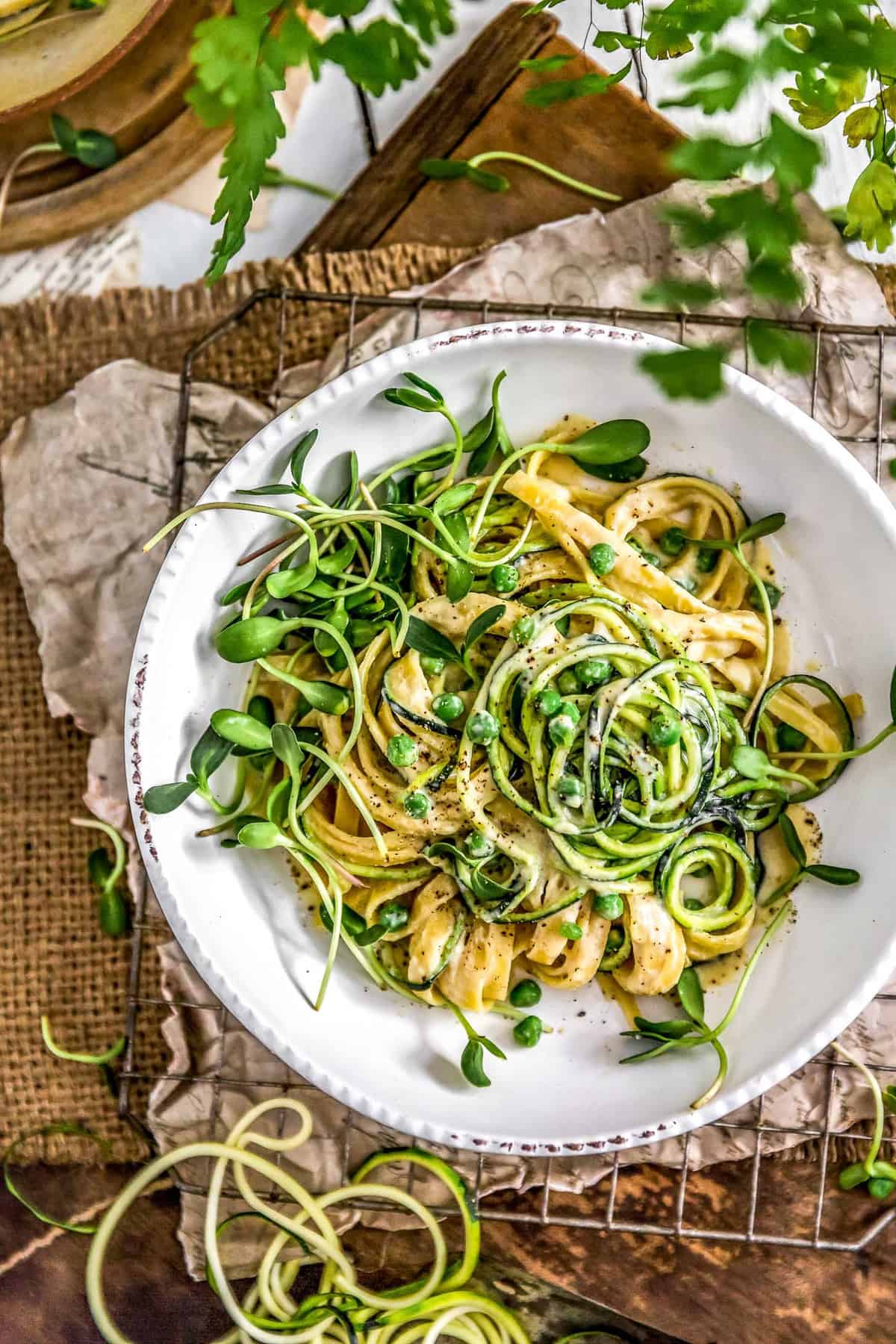 When cashews are involved you just know it's gonna be goooood, and this quick, easy and oh-so-delicious, homemade oil free Vegan Cashew Alfredo Sauce is just that and SO much more! Rich cashews create an ultra decadent and creamy sauce that is perfect for your favorite pastas and veggies.  It can be whipped up in just about 20 minutes, which is a total bonus, and perfect for those busy week nights. We paired this velvety sauce with hearty gluten free pasta, refreshing zoodles, and tasty baby sweet peas, and topped with sunflower shoots for a fabulous comfort meal. It is sure to absolutely delight your taste buds. Head on over and check it out on Monkey and Me Kitchen Adventures!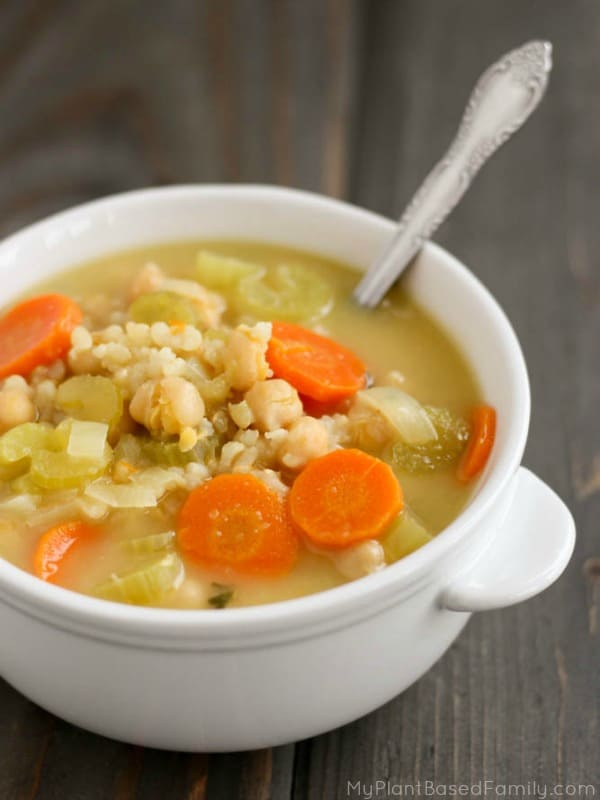 Grab a spoon and get ready to dive into this comforting, flavorful, and hearty Chickpea and Rice Soup. Brimming with feel-good ingredients and a new healthy spin on a classic, this nourishing bowl is sure to keep your warm and satisfied as the weather starts to cool. Head on over and check it out on My Plant-Based Family!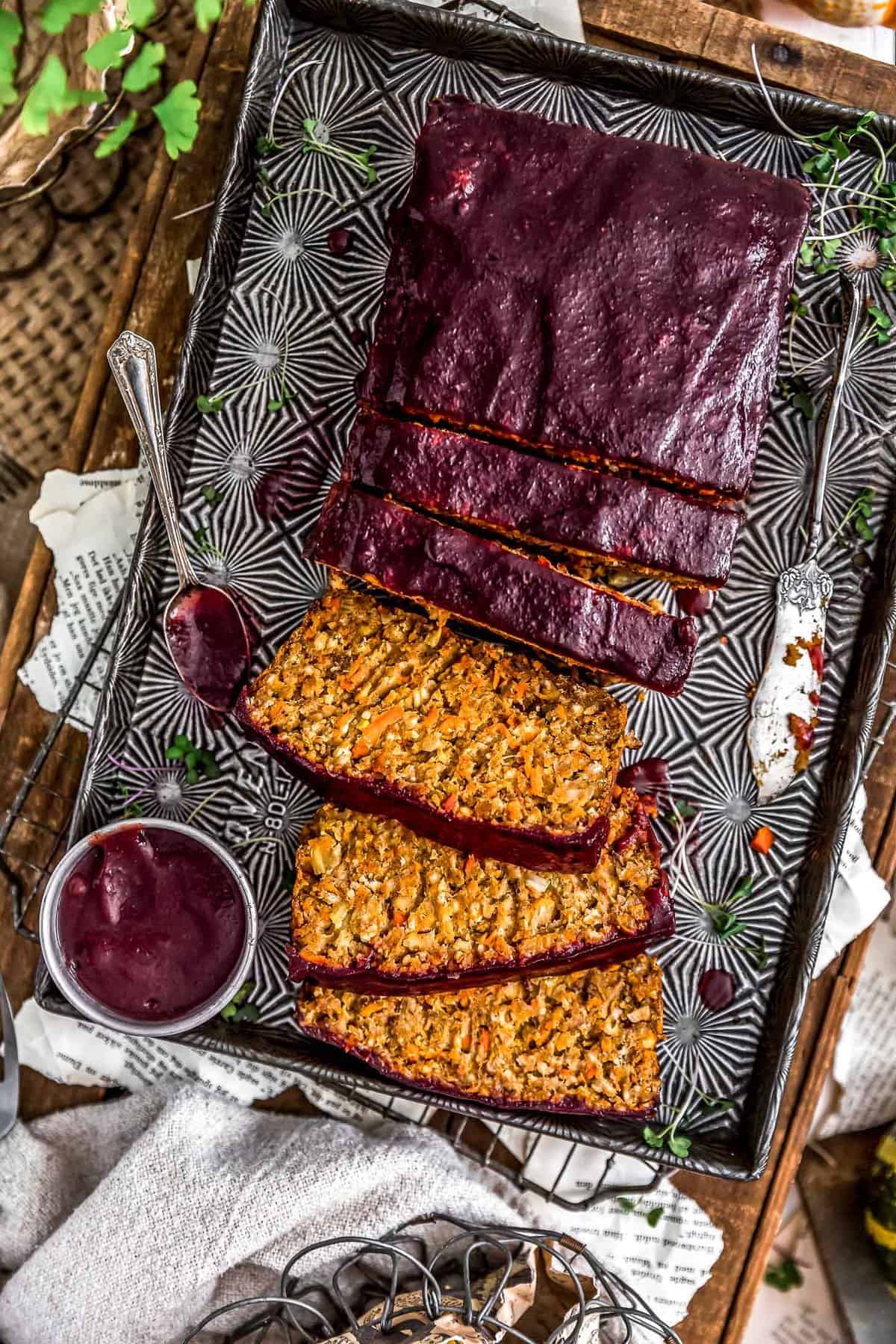 We are in full force and embracing the beautiful and rich autumn flavors. To start off the season right, we can't wait to share with you our *deliciousness in every bite* Harvest Veggie Loaf. Brimming with feel-good ingredients, the perfect blend of Thanksgiving spices, and hearty texture, this comforting Harvest Veggie Loaf will have you running back for seconds. Glazed with a flavorful, spiced cranberry sauce that perfectly complements the loaf flavors, it's a quintessential fall favorite and Thanksgiving centerpiece. Head on over and check it out on Monkey and Me Kitchen Adventures!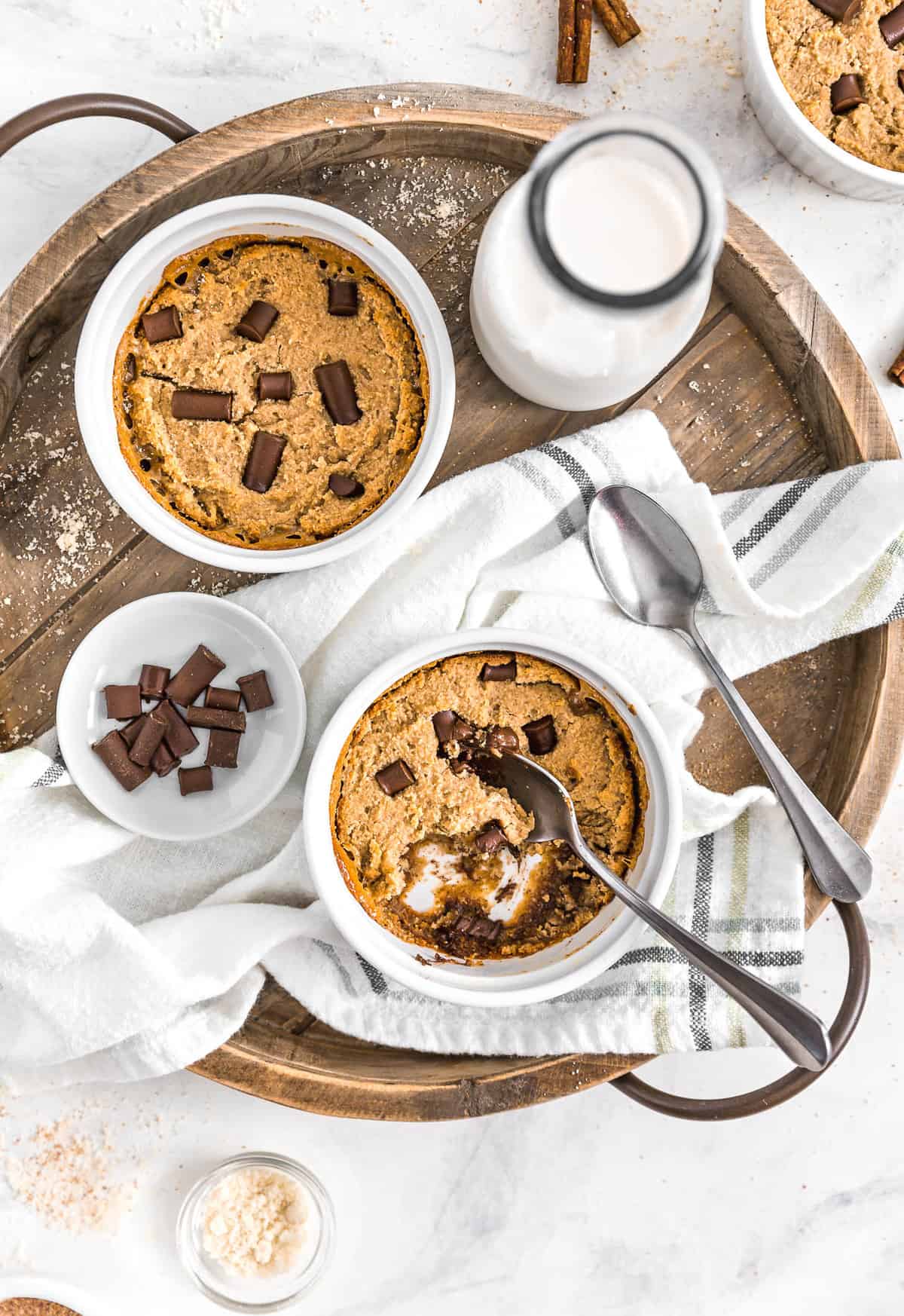 Super decadent, ooey, gooey Caramel Chocolate Chip Deep Dish Cookies are the ultimate dessert.  There isn't anything better than this ultra-delicious warm cookie fresh from the oven.  These deep dish cookies boast luscious caramel, chocolatey goodness, and are unbelievably scrumptious! One bite, and you'll be in cookie heaven. Head on over and check it out on Monkey and Me Kitchen Adventures!