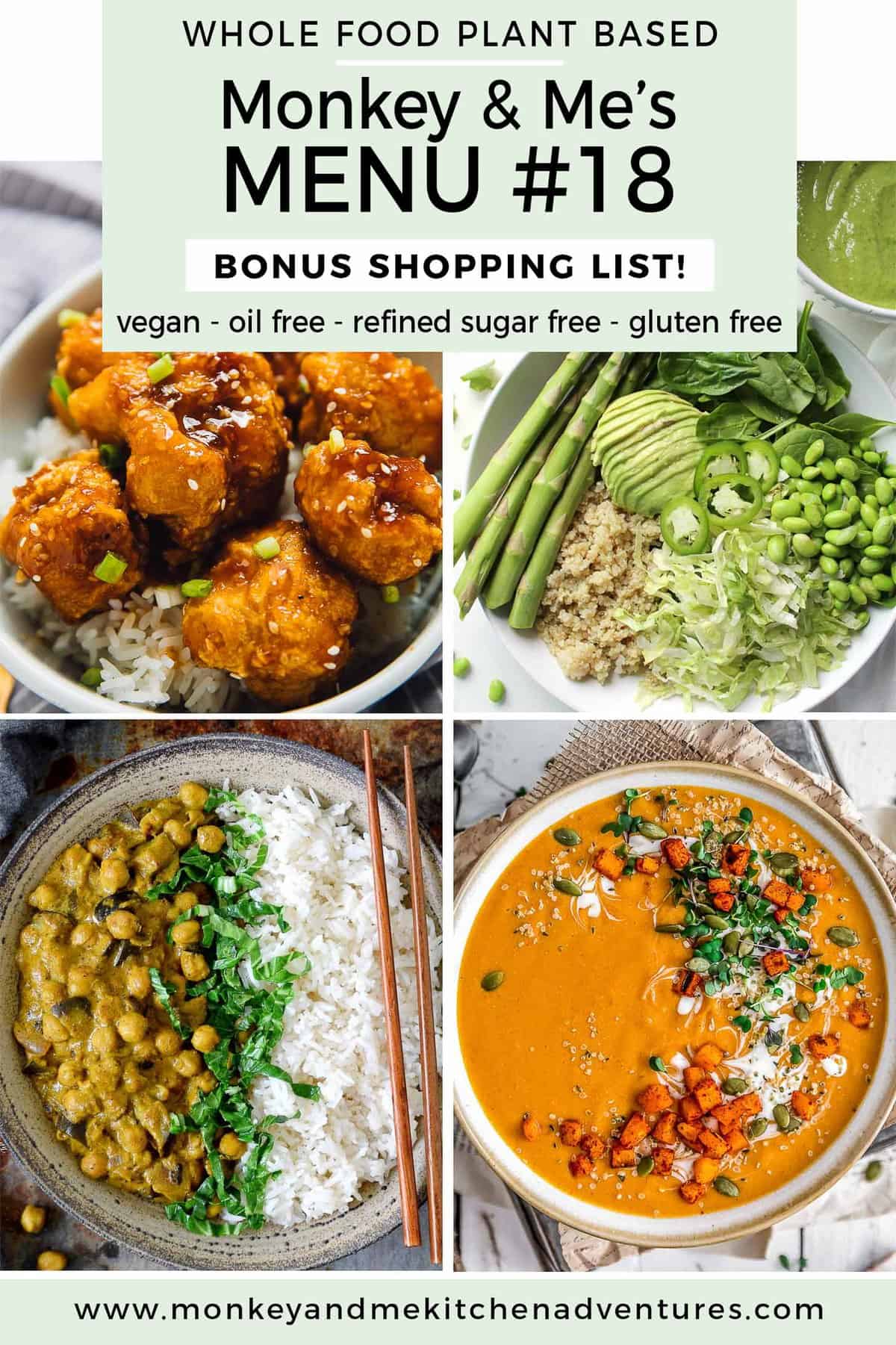 We are so happy to share with you that our Monkey and Me Weeknight Meal Menus have been huge hits.  We received a lot of excellent feedback.  This week we are very excited to feature some of our favorite foodie bloggers in Menu #18.  All recipes are Whole Food Plant Based, vegan, no oil, no refined sugar, no highly processed ingredients, and gluten free.
This super tasty menu features delicious dishes from Jessica at Jessica in the Kitchen, Rene at This Savory Vegan, Ela at Ela Vegan, and Alyssa at Simply Quinoa, as well as featuring a few of our own dishes. 😉
Menu #18 meal plan features the following:
Downloadable Menu which offers the following:

2 Breakfast ideas
2 Lunch ideas
2 Snack Ideas
5 Dinner Ideas, including a shopping list

A comprehensive (downloadable) shopping list for the 5 Dinners

The shopping list is segmented into the common grocery store sections like "produce, spices, etc." making it easy to pick up these items from your local grocery store.
It also includes product suggestions that are Whole Food Plant Based compliant* for easy reference.  Note: These products are suggestions, please feel free to select your own favorite products.
Includes helpful codes so you can easily subtract items that you choose not to make.

Downloadable Instructions on how the meal plan work.
Note:  The term "Whole Food Plant Based compliant" is from a general standpoint.  There are Whole Food Plant Based diet branches that restrict certain food items.  Our recipes are all Whole Food Plant Based compliant based upon a high-level compliance standpoint. i.e. vegan, no oil, no refined sugar, minimally processed foods.
Some breakfast, lunch, and snack ideas are simple concepts that require no recipe.
Meal Plan #18 includes the following recipes: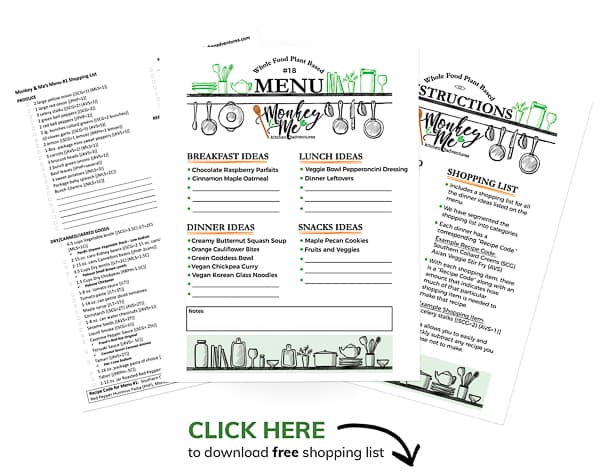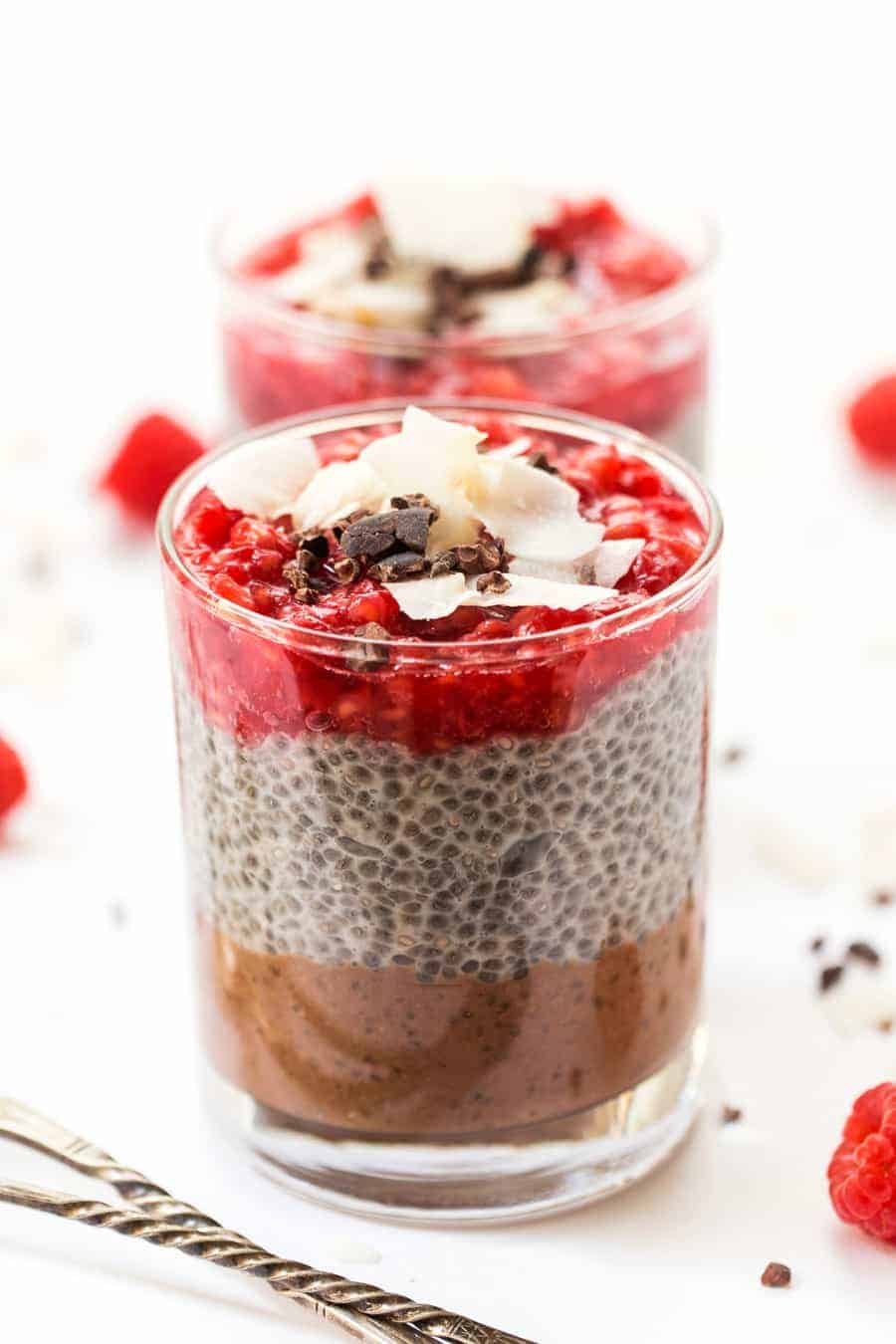 Beautiful luscious layers of rich chocolate, creamy chia seeds, and sweet raspberry is a delicious way to start the day. Grab a spoon and get ready to dig in! This wonderful Chocolate Raspberry Chia Parfait is simple, easy and will make breakfast a breeze. Head on over and check it out!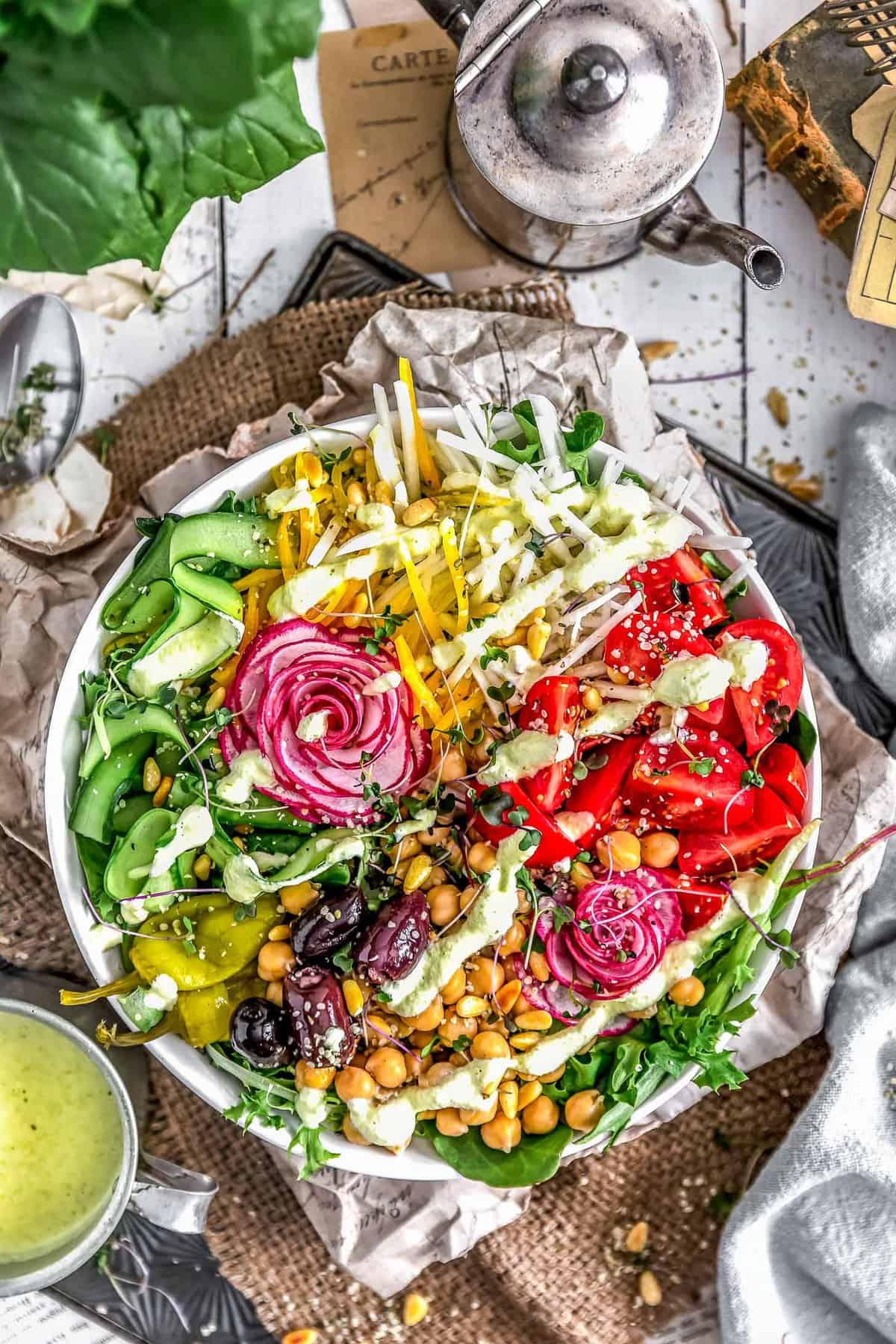 When you want to up your dressing game, we've got your back! This Oil Free Pepperoncini Dressing is checking off all the delicious must haves: rich, creamy, tangy, and brimming with flavor – a total pepperoncini dream! Perfectly pickled Greek pepperoncinis made into a luscious oil free dressing that is awesome for veggie dipping, salad drizzling, pizza dunking, and so much more! This dressing is healthy and utterly delicious making it an awesome Whole Food Plant Based Dressing. Head on over and check it out!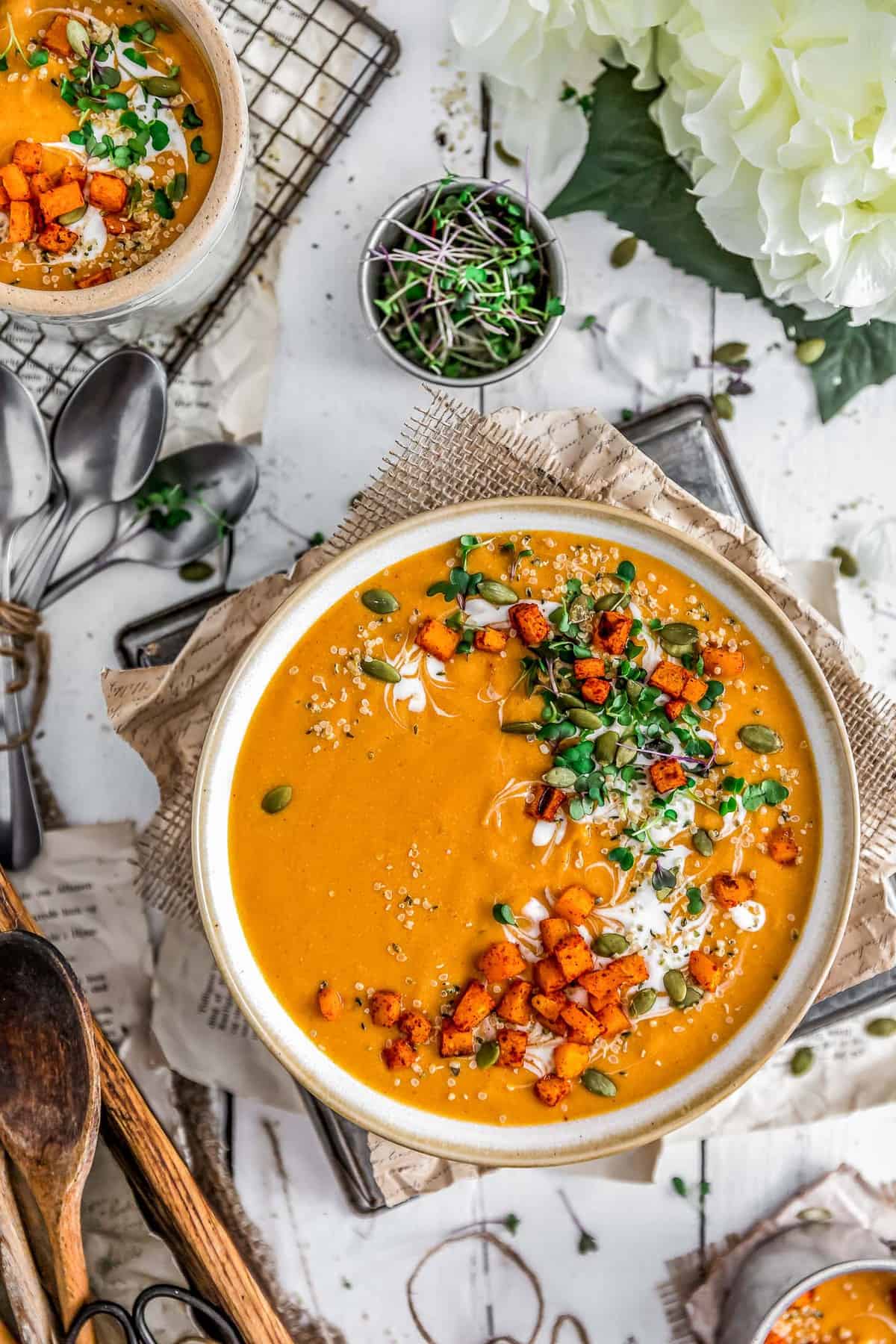 There's nothing like the feeling of grabbing a cozy blanket and cuddling up with a delicious bowl of hot soul-soothing soup. Rich, luscious, and bursting with flavor, this Creamy Smoky Butternut Squash Soup is clean comfort eating at its best. Vibrant butternut squash, hearty cauliflower, rich cashews, garlic, onions, and spices all blended together and topped with velvety almond cream, crispy seasoned butternut squash "croutons," buttery pumpkin seeds, and hemp hearts for deliciousness in every bite. A perfect snuggle up "cold weather is coming" soup. Head on over and check it out!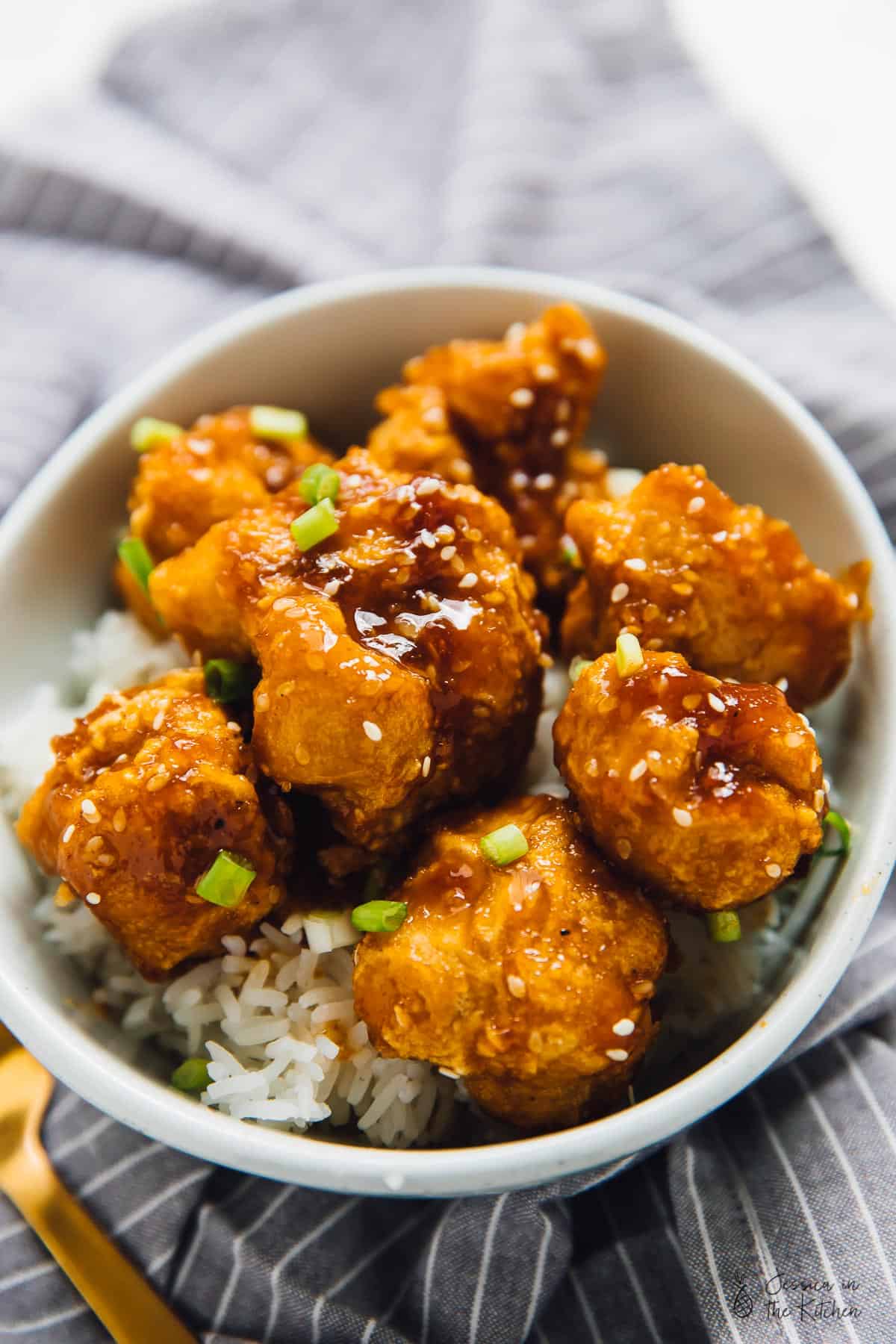 This drool-worthy bowl of Sweet and Sticky Orange Cauliflower Bites is full of finger-licking delicious flavor. Hearty cauliflower is breaded and drenched is a gorgeous sauce that is sure to put a smile on your face. Serve over rice and topped with green onions and sesame seeds for the ultimate experience. Head on over and check it out!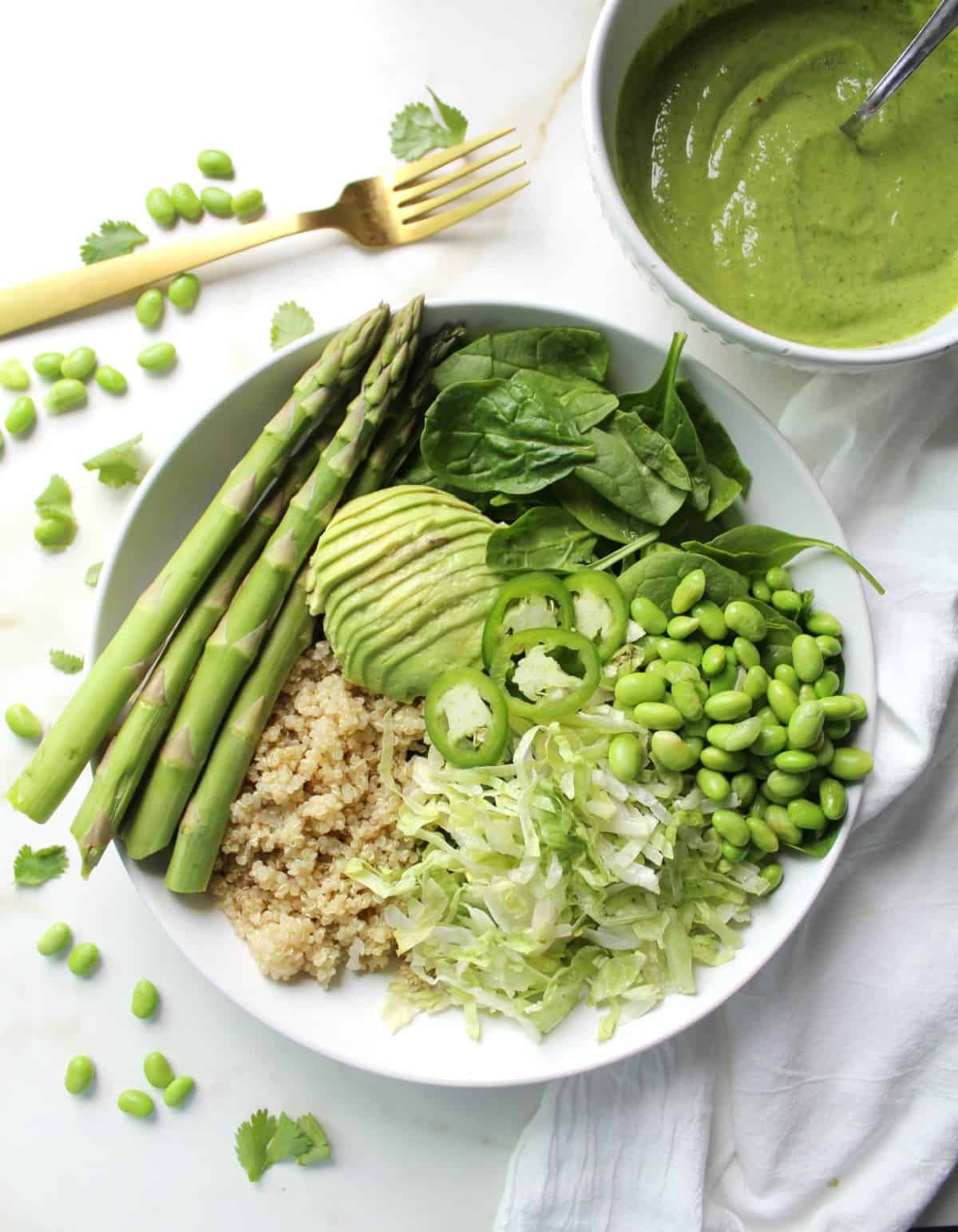 This wholesome, protein packed, and bursting with flavor Green Goddess Bowl with Oil Free chimichurri has all the heads turning. Filled to the brim with green goodness, is hearty asparagus, creamy avocado, crisp greens, and tasty edamame all over a generous mound of yummy quinoa and drizzled with a flavorful and zesty sauce. A healthy dish the whole family will love. Head on over and check it out!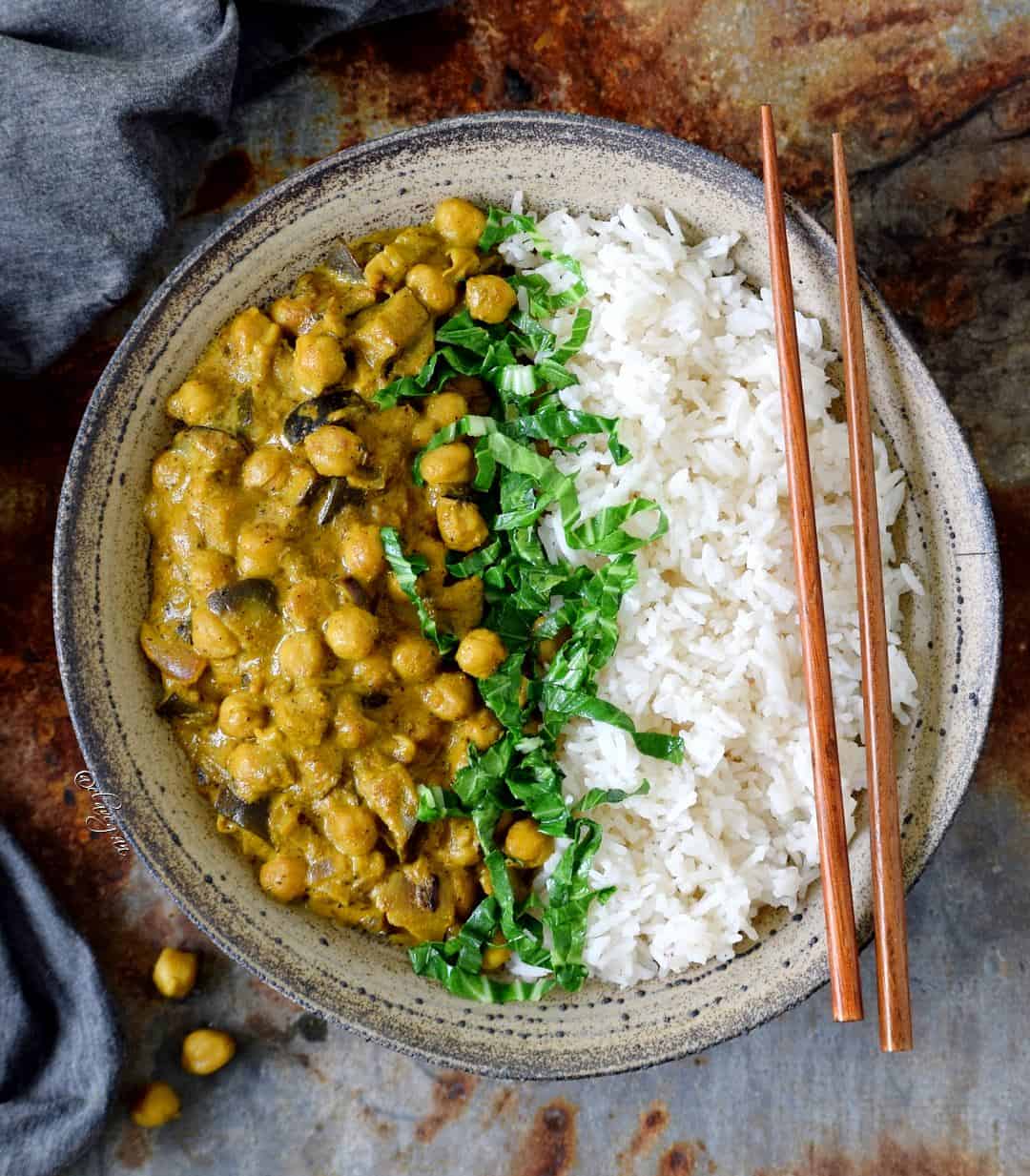 Grab your favorite blanket and get ready to snuggle up with this comforting, hearty, and oh-so-delicious Vegan Chickpea Curry. Head on over and check it out! Protein packed chickpeas and tasty eggplant simmer to perfection in a beautiful curry sauce and ladled over rice is an amazing dish that will have you coming back for seconds. Head on over and check it out!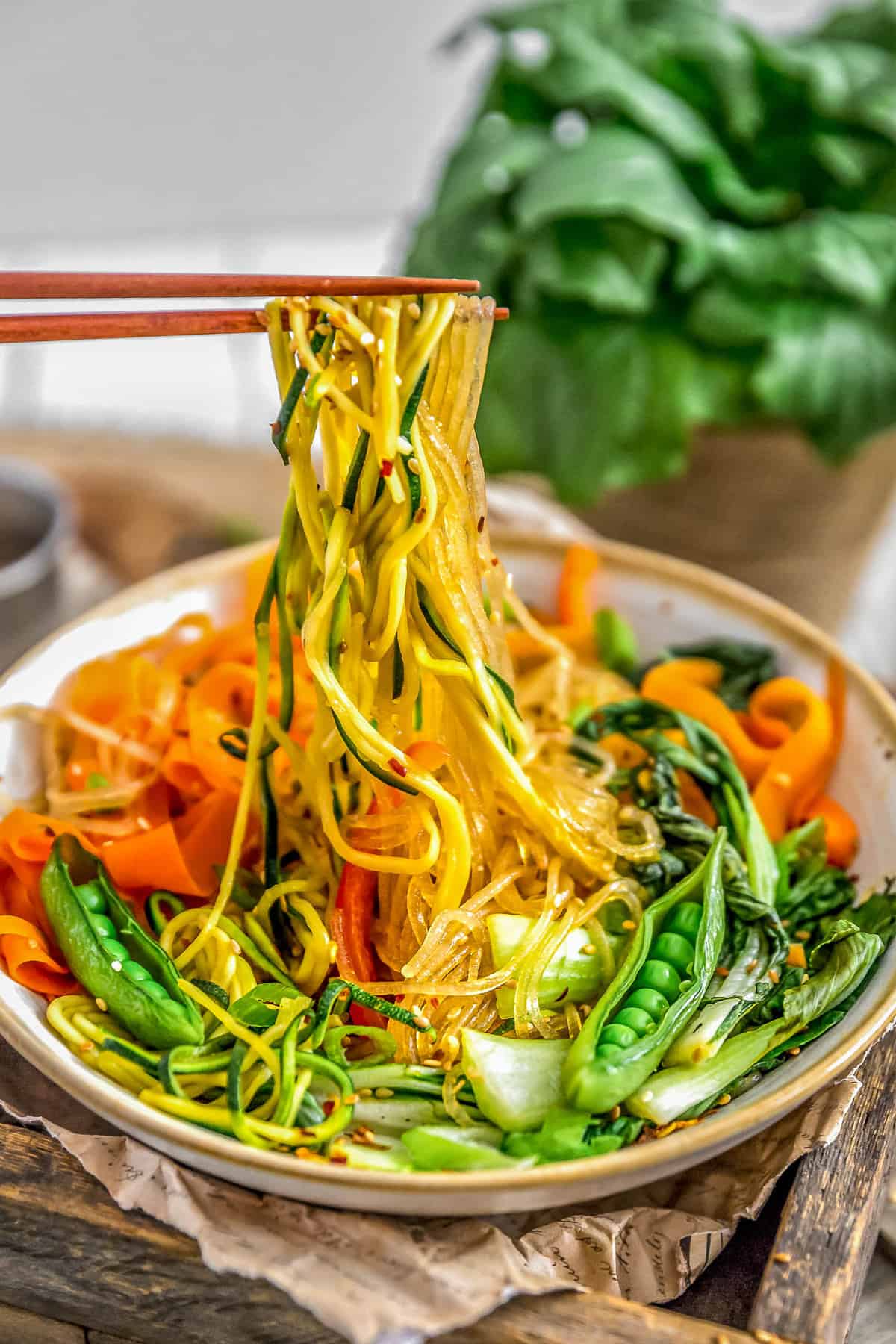 Noodles make everything better; just hearing the word "noodles" puts a smile on our face. What could be better than flavorful, chewy, slurpable noodles pilled high in a bowl? These oil free Vegan Korean Glass Noodles (Jap Chae) are all that and more! Healthy, delicious, and packed with tons of nutritious yummy vegetables and tasty mung bean noodles, this awesome dish is sure to have the whole family running to the dinner table. Head on over and check it out!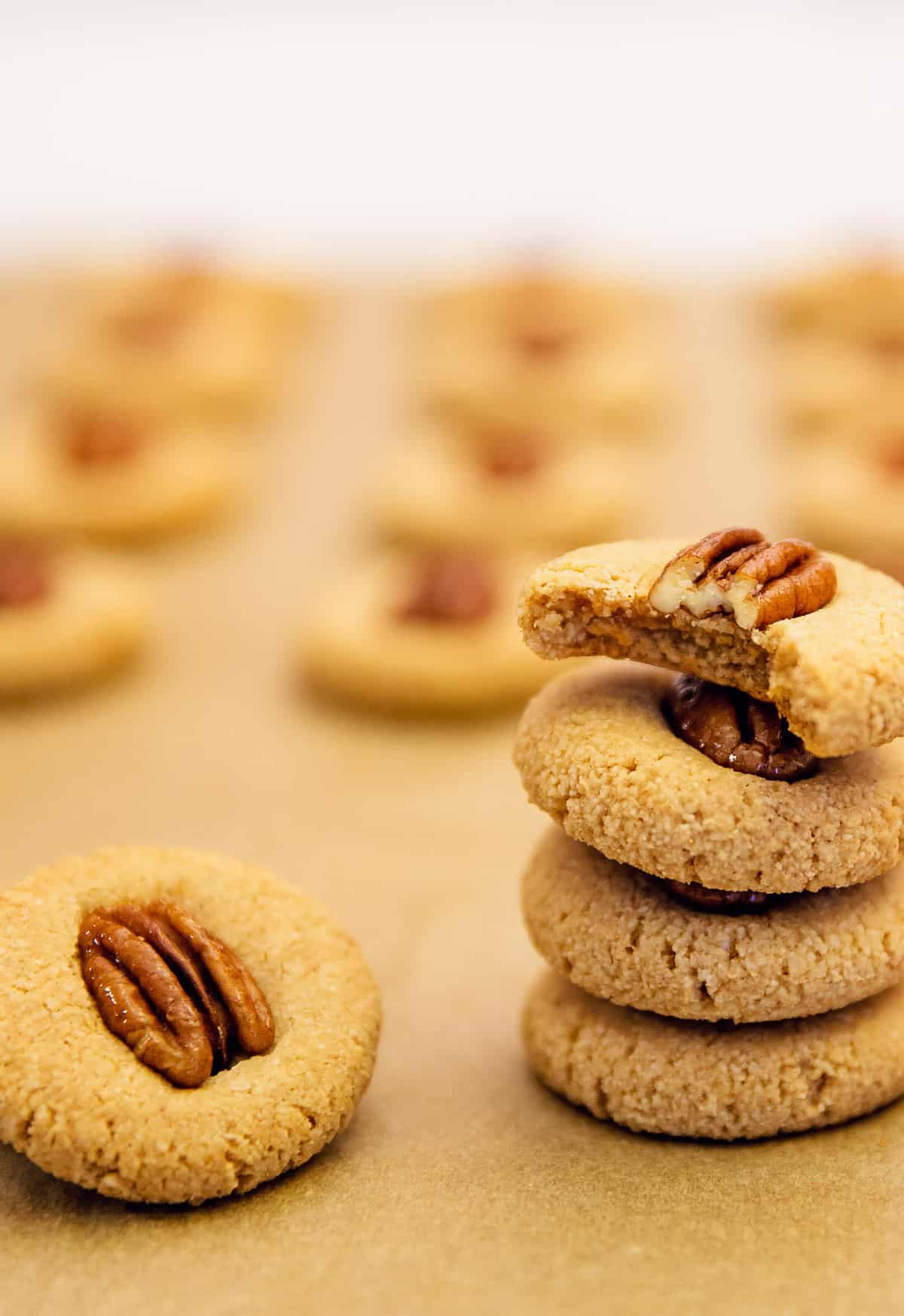 These soft, chewy, and oh-so-delicious Old Fashioned Maple Pecan Cookies are all that and more! Simple ingredients that come together fast makes for a recipe is a true winner!  Naturally gluten free using almond flour as the base and combined with cinnamon spice and topped with a maple glazed pecan make for an amazing cookie experience. Perfect for freezing and ready for whenever you need a sweet fix. Head on over and check it out!