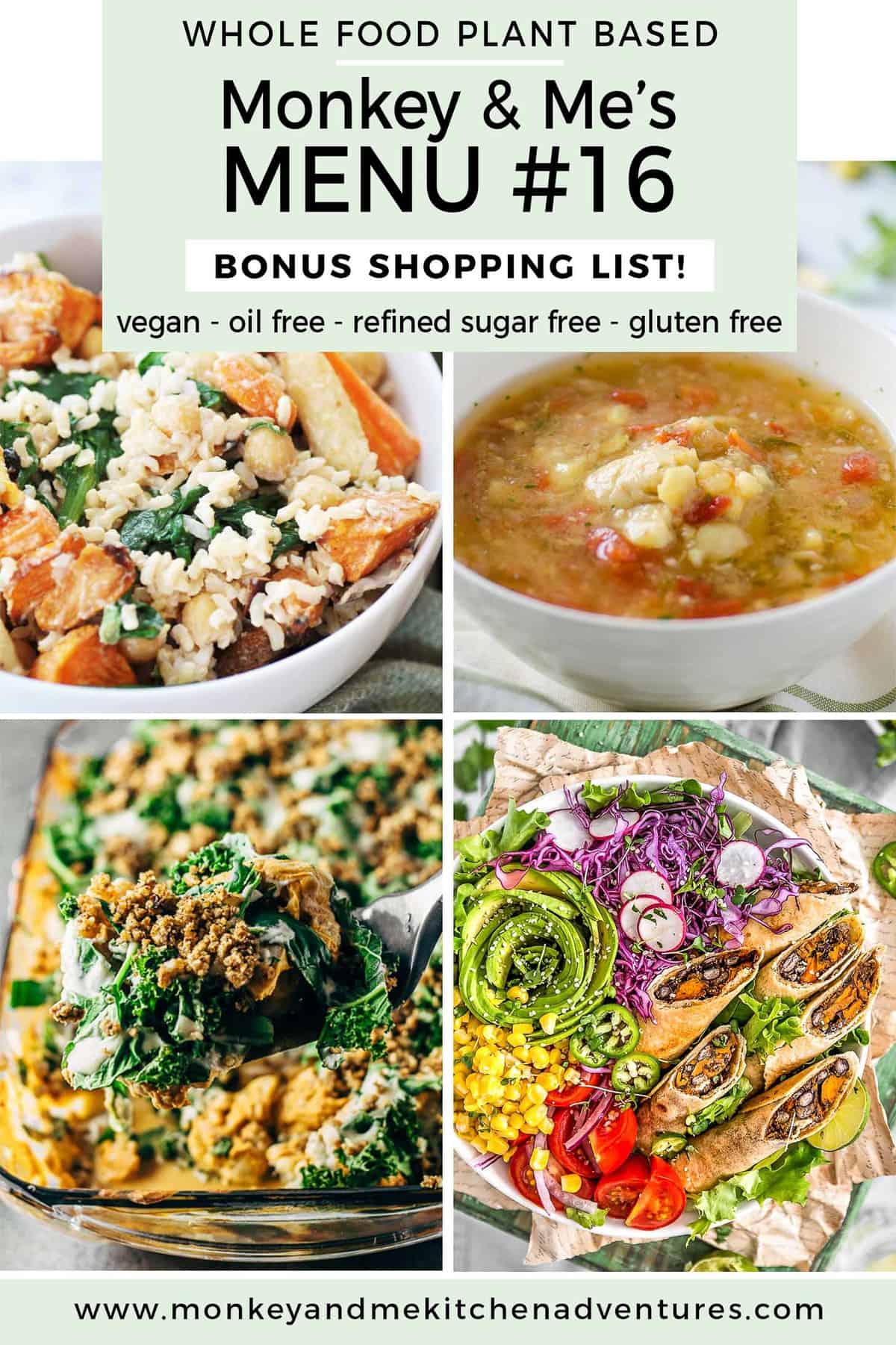 We are so happy to share with you that our Monkey and Me Weeknight Meal Menus have been huge hits.  We received a lot of excellent feedback.  This week we are very excited to feature some of our favorite foodie bloggers in Menu #16.  All recipes are Whole Food Plant Based, vegan, no oil, no refined sugar, no highly processed ingredients, and gluten free.
This super tasty menu features delicious dishes from Jen at Sprouting Zen, Alex and Linda at Veganosity, Dora at Dora's Table, and Sarah at My Darling Vegan, as well as featuring a few of our own dishes. 😉
Menu #16 meal plan features the following:
Downloadable Menu which offers the following:

2 Breakfast ideas
2 Lunch ideas
2 Snack Ideas
5 Dinner Ideas, including a shopping list

A comprehensive (downloadable) shopping list for the 5 Dinners

The shopping list is segmented into the common grocery store sections like "produce, spices, etc." making it easy to pick up these items from your local grocery store.
It also includes product suggestions that are Whole Food Plant Based compliant* for easy reference.  Note: These products are suggestions, please feel free to select your own favorite products.
Includes helpful codes so you can easily subtract items that you choose not to make.

Downloadable Instructions on how the meal plan work.
Note:  The term "Whole Food Plant Based compliant" is from a general standpoint.  There are Whole Food Plant Based diet branches that restrict certain food items.  Our recipes are all Whole Food Plant Based compliant based upon a high-level compliance standpoint. i.e. vegan, no oil, no refined sugar, minimally processed foods.
Some breakfast, lunch, and snack ideas are simple concepts that require no recipe.
Meal Plan #16 includes the following recipes: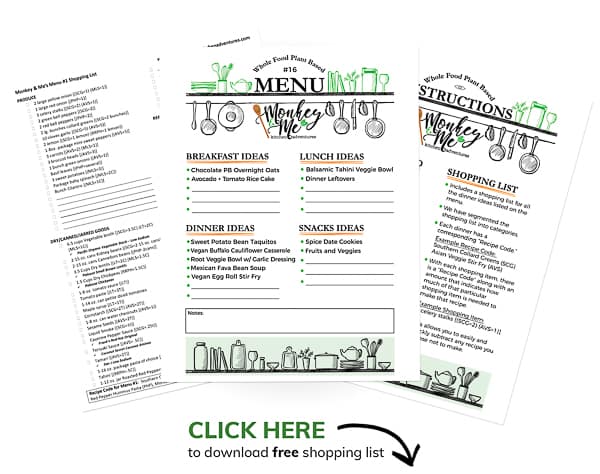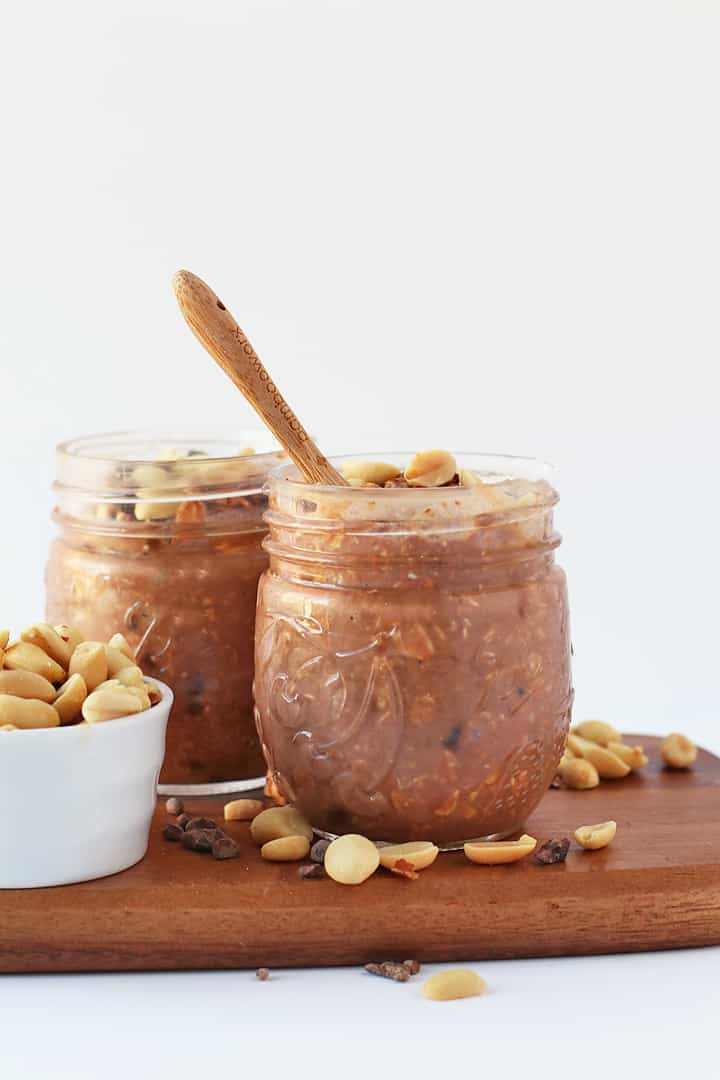 Make breakfast a cinch in the morning with this satisfying, flavorful, and oh-so-yummy Chocolate Peanut Butter Overnight Oats. There's nothing like the combination of delicious chocolate and peanut butter, paired with simple wholesome ingredients, and topped with cacao nibs and peanuts; these creamy overnight oats are sure to bring a smile to your face. Head on over and check it out!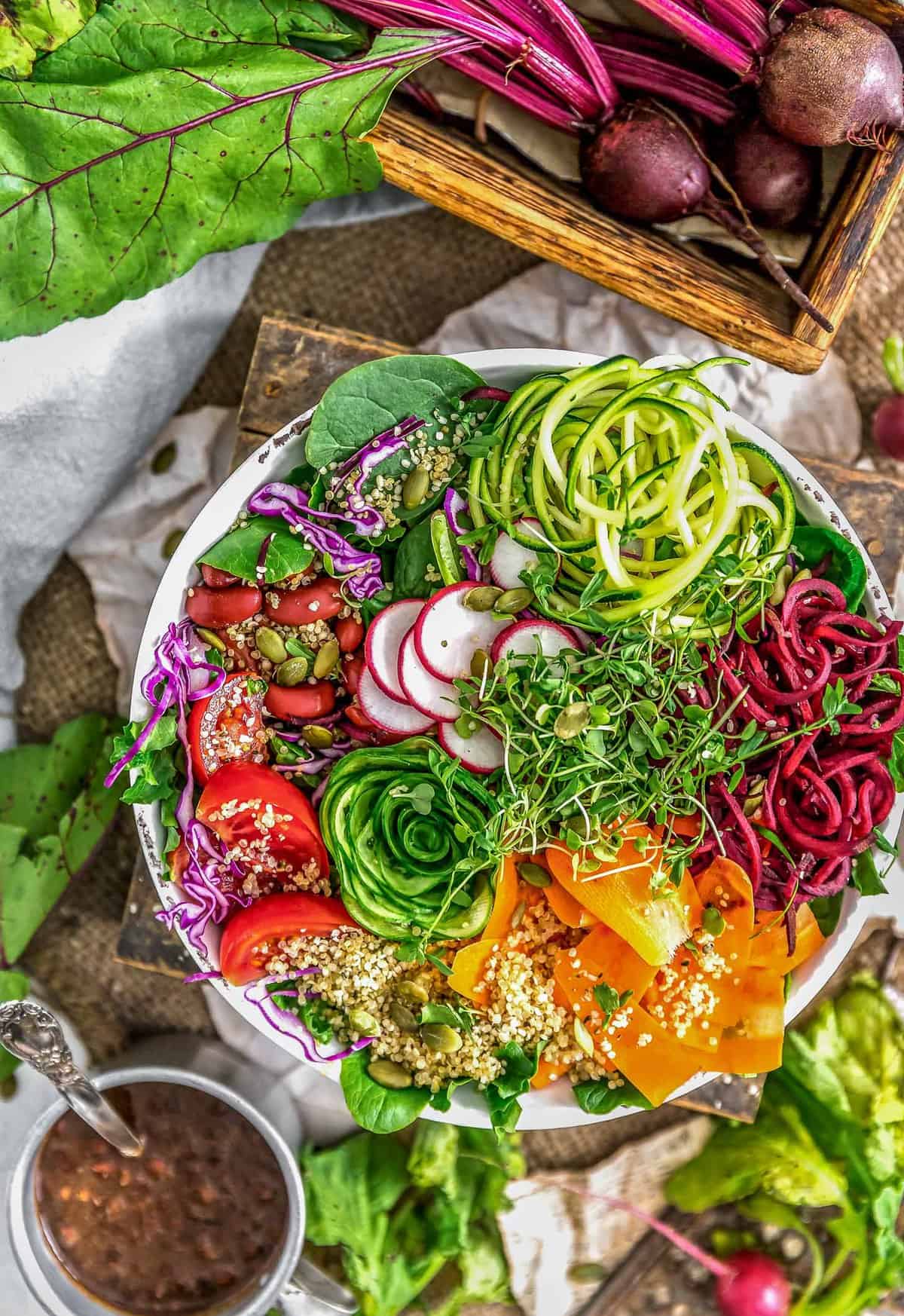 Variety is the spice of life, and it's so true when it comes to our dressings. Switching them up, and trying new flavors and combinations is pure happiness. But there is one dressing that we HAVE to share with you, and we use it all. the. time. It's our No Oil Balsamic Tahini Dressing. This delicious dressing is so fast, super easy, and packs a burst of flavor. The flavor combination works perfectly with a huge array of veggies, making it one of our favorites. Always switching up the veggies, beans, and carbs makes for a fabulous ever-changing veggie bowl. It's both healthy and lip smacking good. Head on over and check it out!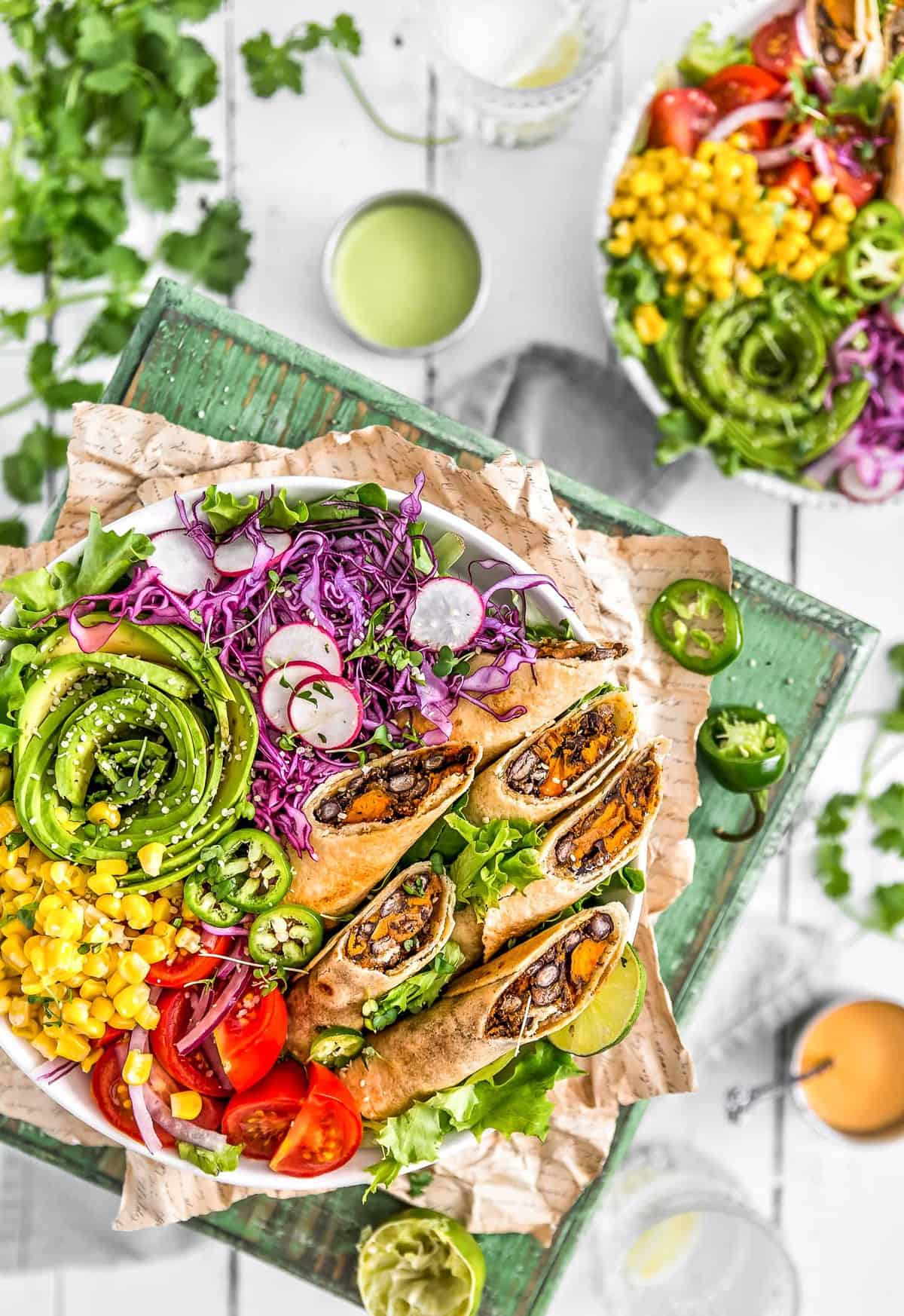 Little rolls of crunchy deliciousness, these Sweet Potato Black Bean Taquitos are super easy to make and full of healthy, wholesome goodness. Flavorful, nutritious, and oh-so-satisfying, our tasty taquitos are filled with roasted sweet potatoes and perfectly seasoned black beans.  This recipe boasts no oil, is gluten-free and utterly scrumptious making it an ultimate Whole Food Plant Based taquito recipe! Annnnd, if your feeling frisky, add them to a bed of greens with corn, tomatoes, avocado, red cabbage, onions, jalapeños, and whatever yummy additions you'd like for a fabulous taquito bowl the whole family will love.  Head on over and check it out!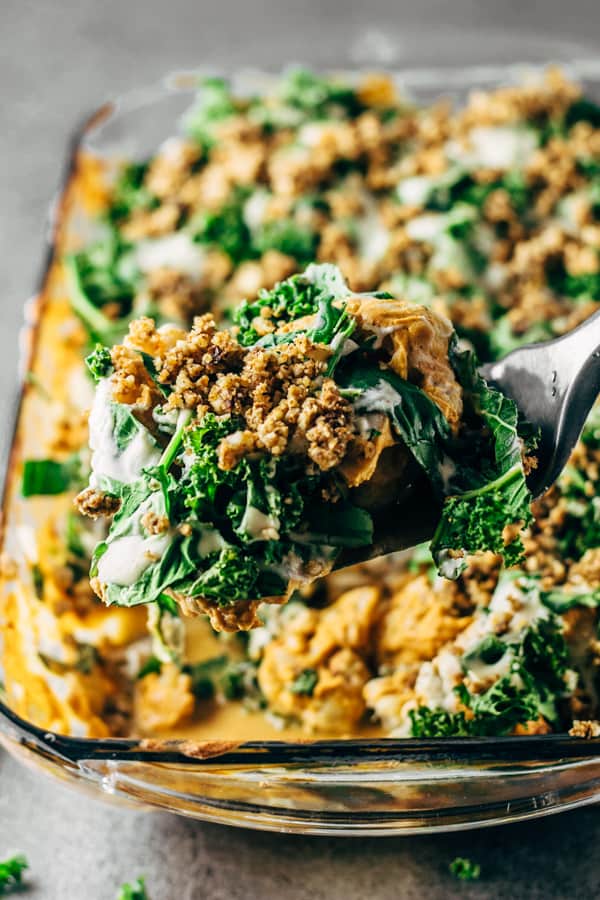 Grab a fork and get ready to chow down. Rich, creamy, and bursting with flavor this Healthy Vegan Buffalo Cauliflower Casserole will make a cauliflower lover out of you. Hearty cauliflower, kale, and spinach are tossed in a spicy buffalo cream sauce, and lathered with an aromatic garlic 'cheeze' sauce. This delicious dish is sure to have the family running to the dinner table. Head on over and check it out!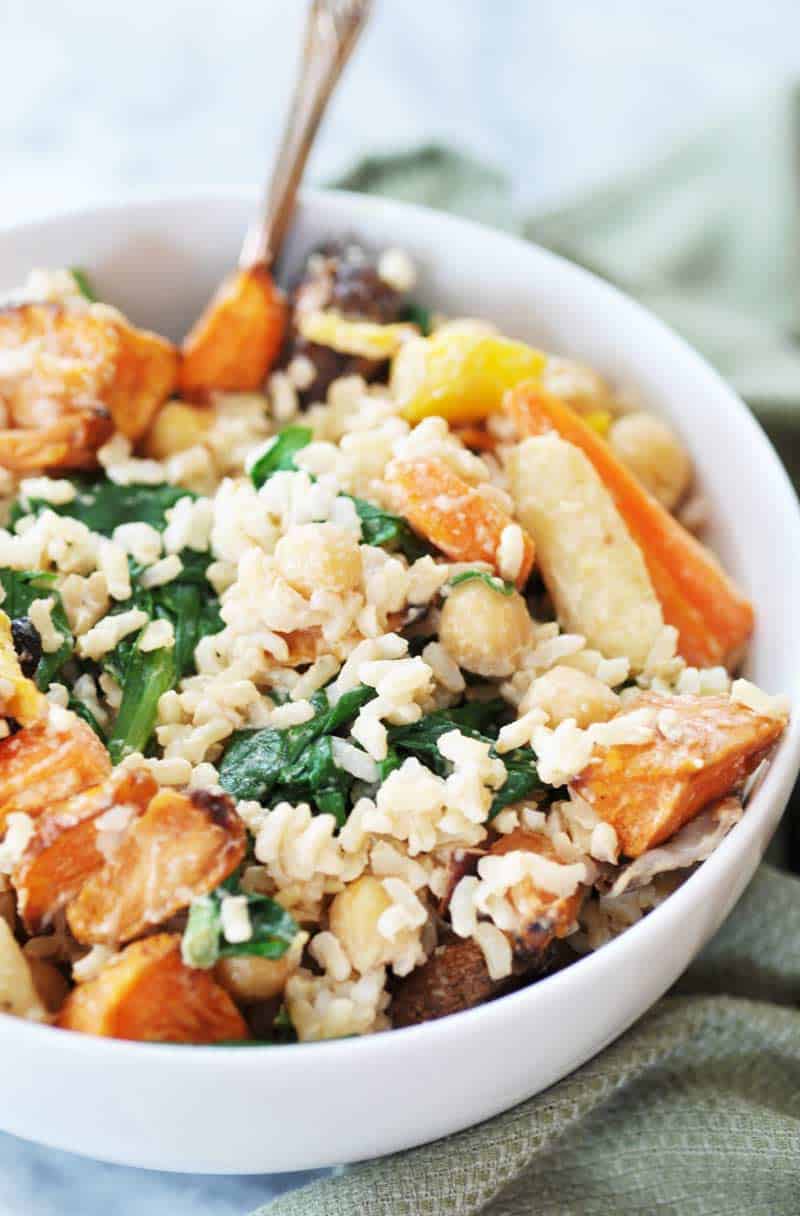 This cozy bowl of roasted goodness is packed full of healthy ingredients that is sure to bring a smile with the first bite. Hearty sweet potatoes, carrots, parsnips, and mushrooms are tossed together with filling rice, protein packed chickpeas, and nutritious kale, spinach, and swiss chard, then topped with a thick, rich, and creamy roasted garlic sauce for ultimate deliciousness. Head on over and check it out!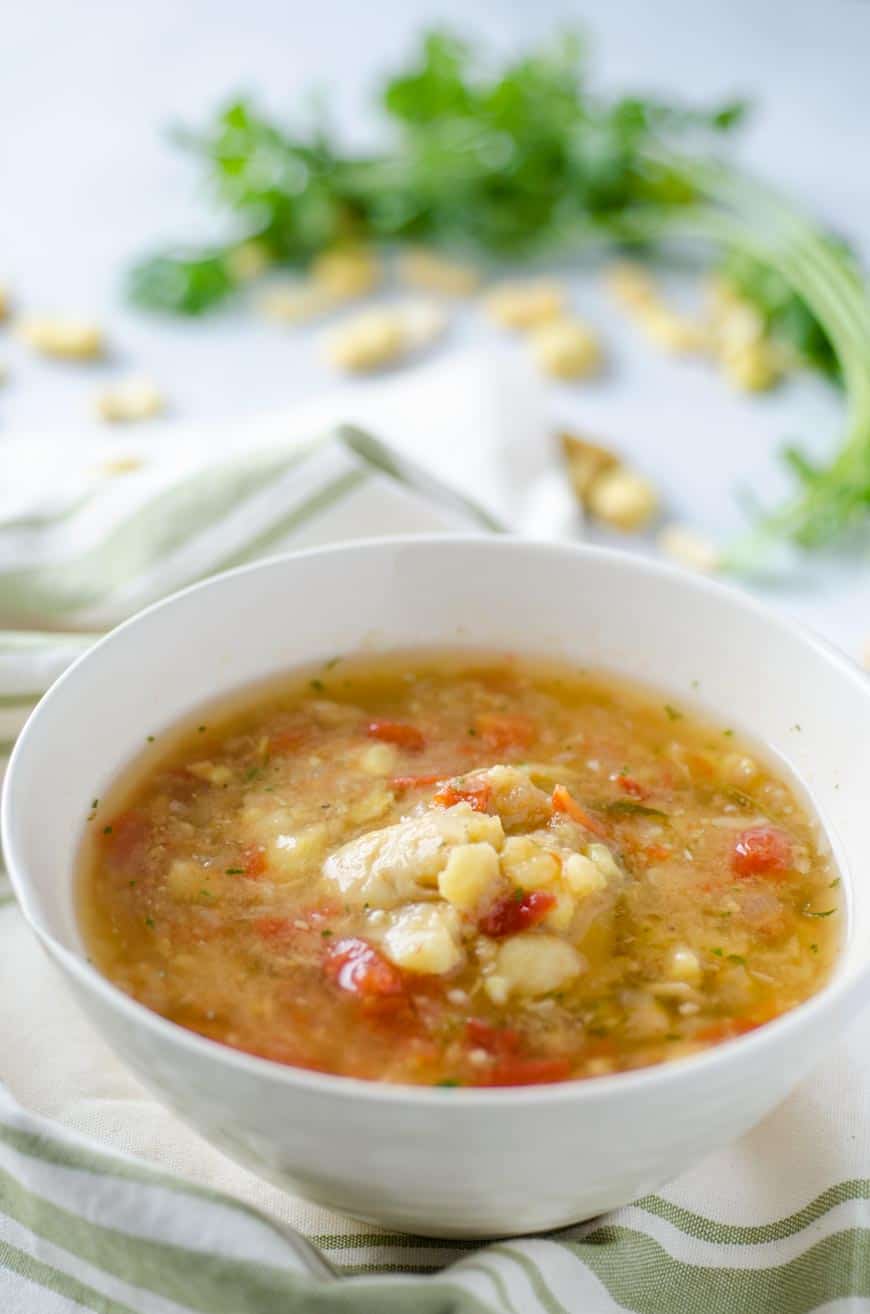 There's nothing like a cozy bowl of soul-soothing soup. This flavorful, satisfying, and delicious Mexican Fava Bean Soup combines simple, wholesome ingredients into a dish you'll want to cuddle up with. Hearty fava beans, spicy jalapeños, and rich tomatoes simmer together creating an aromatic dish the whole family will enjoy. Head on over and check it out!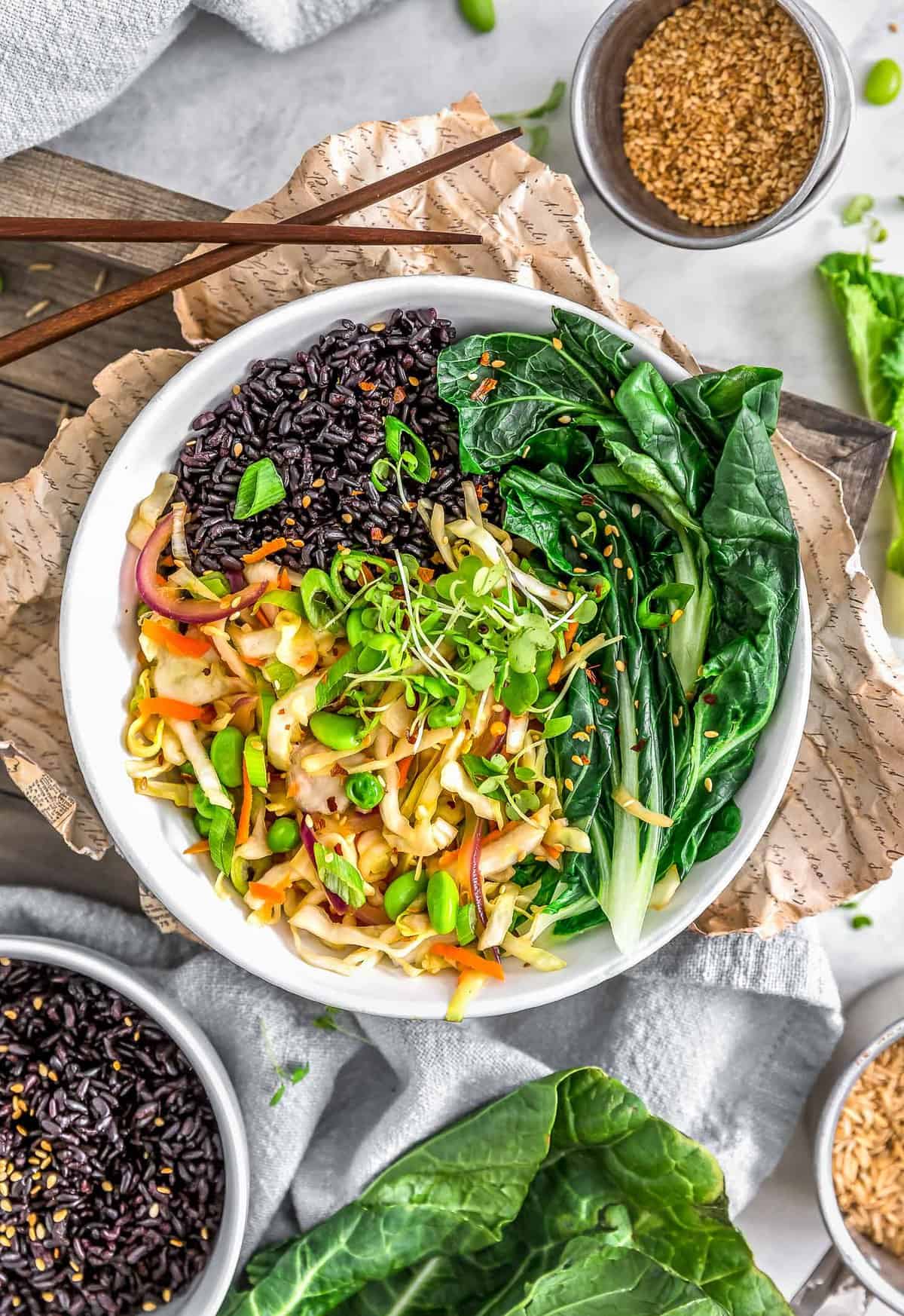 Say hello to the beautiful cabbage, you'll be besties after this delicious dish! The flavors of an egg roll combined with healthy wholesome ingredients, then pilled high in a bowl with nutritious rice and sautéed bok choy, and topped with toasted sesame seeds, green onions, and sprouts, is sure to be the dish that puts a smile on your face. This Asian inspired, no oil Vegan Egg Roll Stir Fry is as easy as it is delicious. Reminiscent of the inside of an egg roll without the wrapper, this creative, nutrient dense dish is delightfully filling and super tasty making it an ultimate Whole Food Plant Based recipe! Head on over and check it out!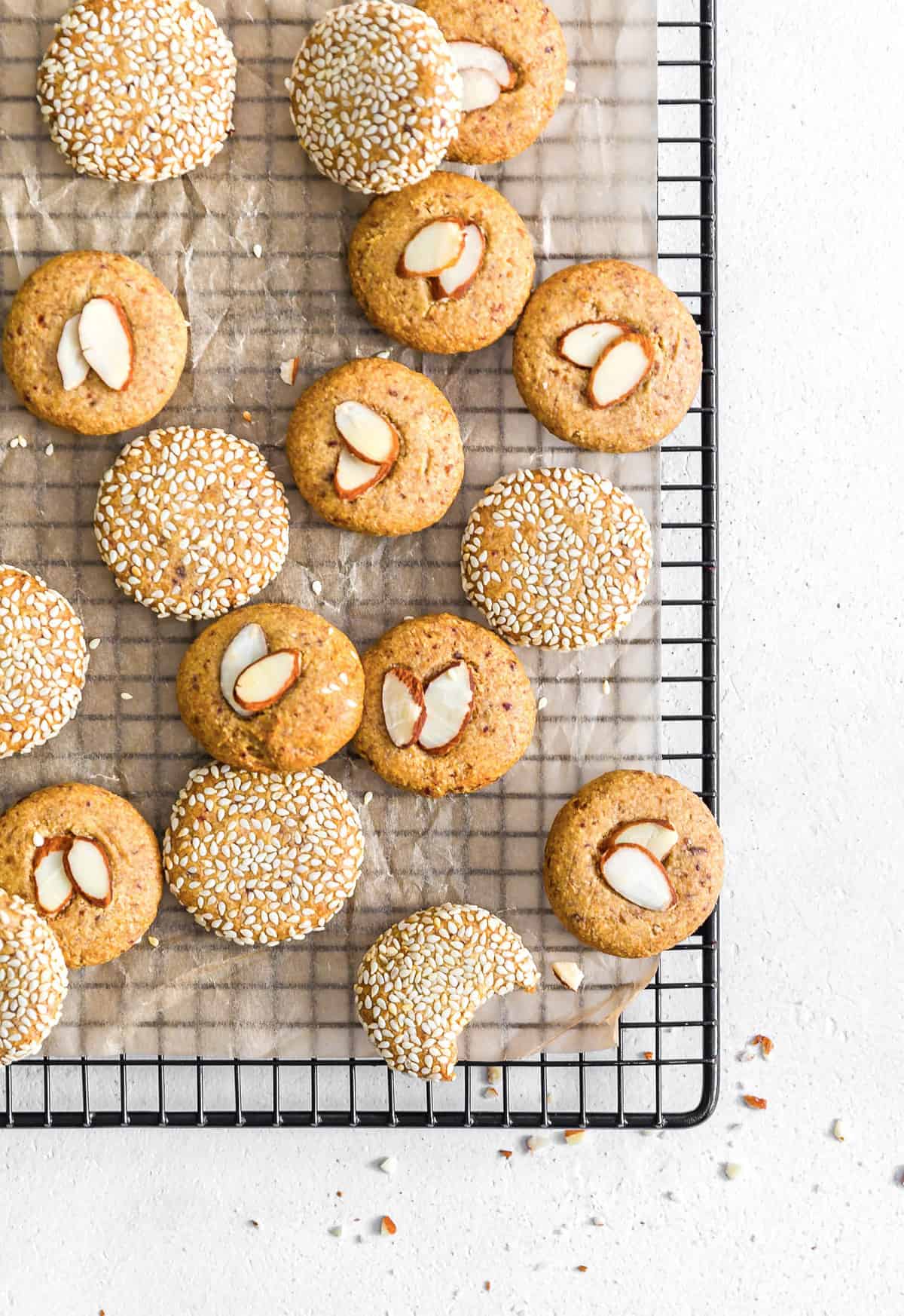 Soft and chewy, these delicious Spice Date Cookies boast a beautiful blend of cinnamon and pumpkin pie spice.  Made without any sugar, just minced Medjool dates, coupled with tahini, almond flour, and just a few other simple ingredients making them a delicious, healthy cookie.  Perfectly oven baked into tiny treasures of yumminess; they are sure to please everyone in the family! Head on over and check it out!