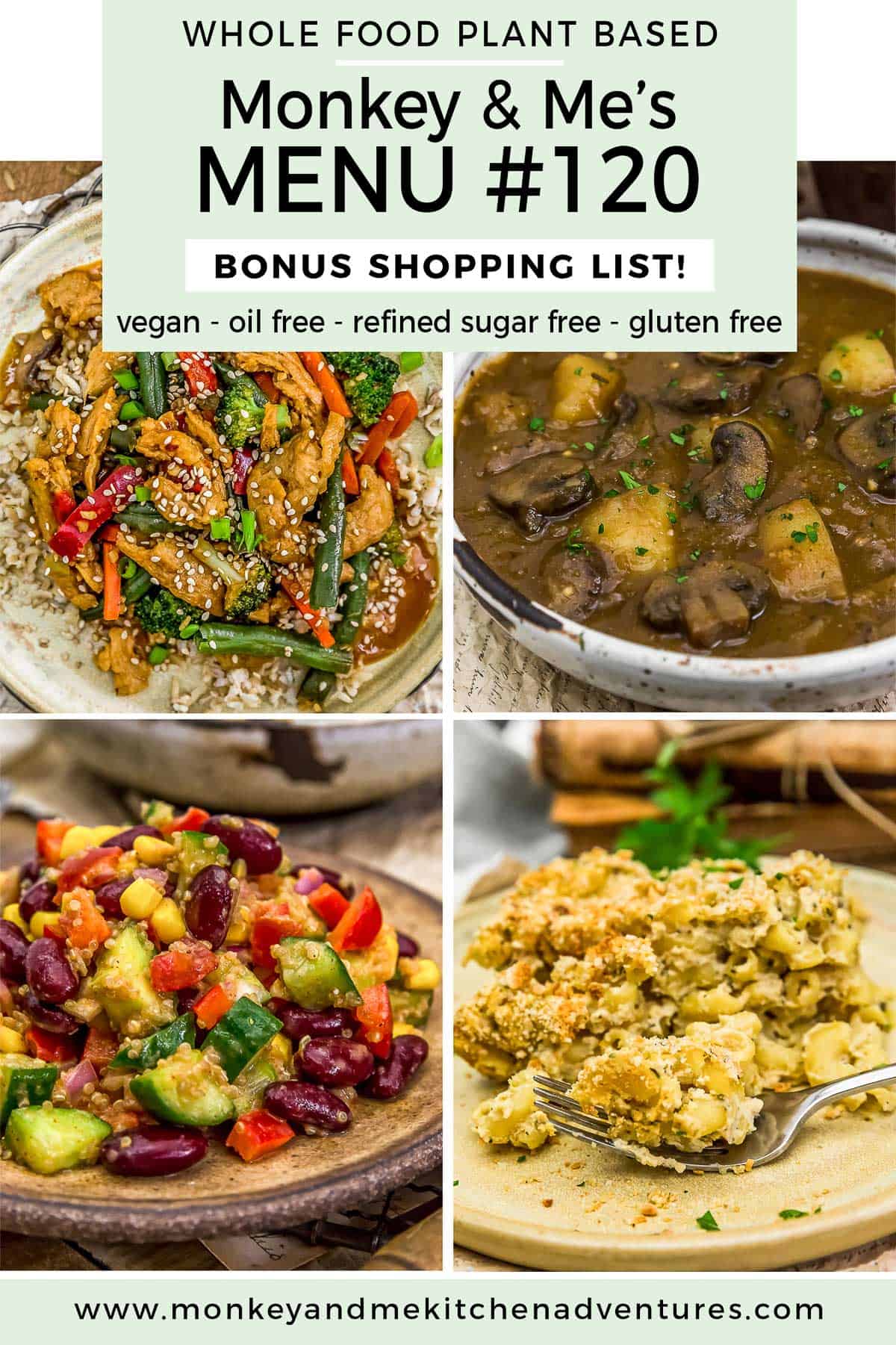 This week's Monkey and Me's Menu features some tasty recipes.  Menu #120 includes a FREE bonus shopping list.  All recipes are Whole Food Plant Based, vegan, plant based, oil free, refined sugar free, no highly processed ingredients, and gluten free.

Downloadable Menu which offers the following:

2 Breakfast ideas
2 Lunch ideas
2 Snack Ideas
5 Dinner Ideas, including a FREE downloaded shopping list (PDF – Below)

A comprehensive (downloadable) shopping list for the 5 Dinners

The shopping list is segmented into the common grocery store sections like "produce, spices, etc." making it easy to pick up these items from your local grocery store.
It also includes product suggestions that are Whole Food Plant Based compliant* for easy reference.  Note: These products are suggestions, please feel free to select your own favorite products.
Includes helpful codes so you can easily subtract items that you choose not to make.

Downloadable Instructions on how the meal plan work.
Note:  The term "Whole Food Plant Based compliant" is from a general standpoint.  There are Whole Food Plant Based diet branches that restrict certain food items.  Our recipes are all Whole Food Plant Based compliant based upon a high-level compliance standpoint. i.e. vegan, plant based, oil free, refined sugar free, minimally processed foods.
Some breakfast, lunch, and snack ideas are simple concepts that require no recipe.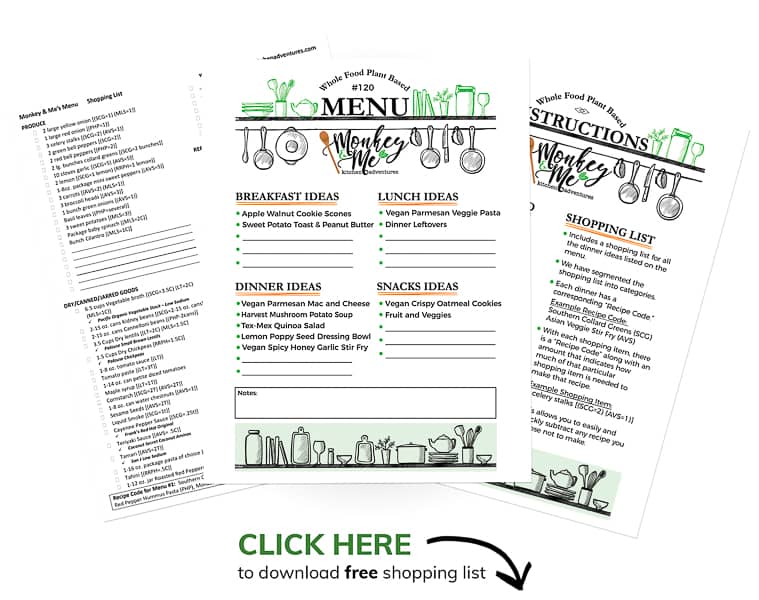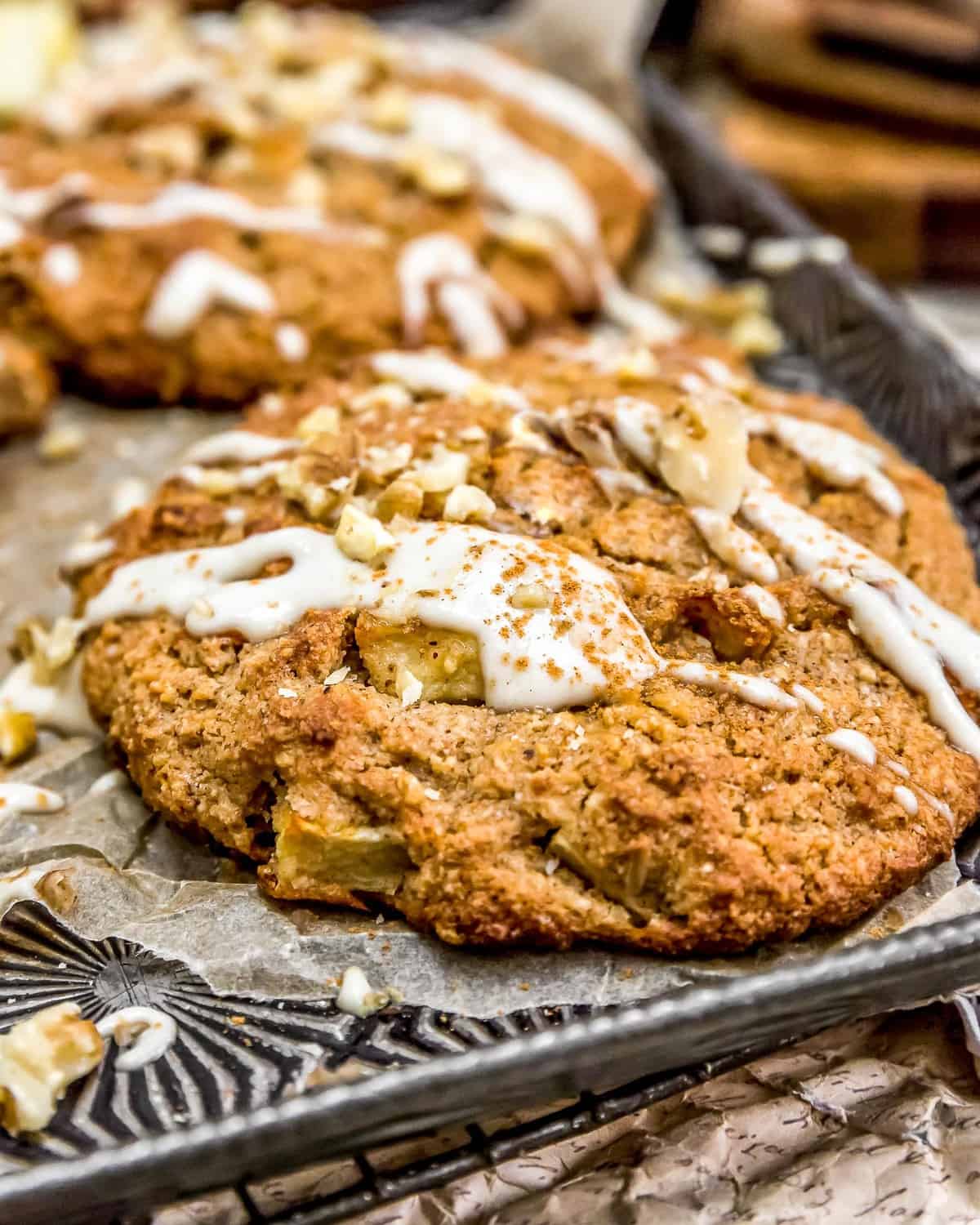 These comforting Apple Walnut Cookie Scones are truly dream worthy. Sweet cinnamon coated apples and tasty walnuts are baked into delicious cookie-scones that are perfect as a breakfast or dessert treat! Tender, soft, crumbly goodness has never been better. Your whole family will be high 5ing you while enjoying this delightful, wholesome treat. Anytime you can have dessert for breakfast, count us in!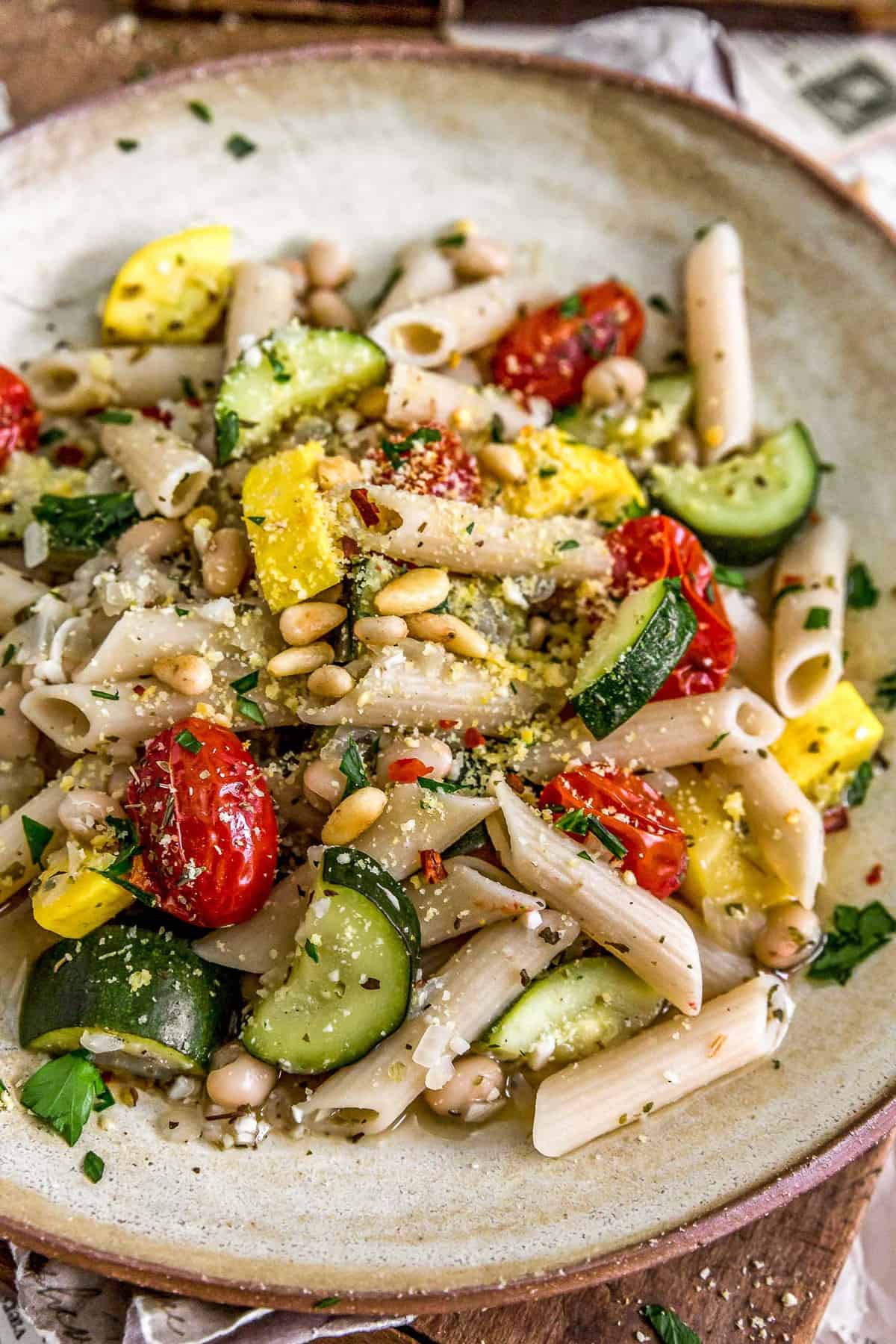 Oh yeah, we've got some serious summer pasta vibes up in here!  This fresh, comforting, and oh-so-delicious Vegan Parmesan Veggie Pasta dish is brimming with summer stars: zucchini and yellow squash yumminess.  Toasty pine nuts, hearty navy beans, tasty pasta, nourishing garden veggies, and vegan Parmesan cheese makes for a delicious dinner that has everyone running back for seconds. This dish is filled with all your favorite healthy wholesome ingredients.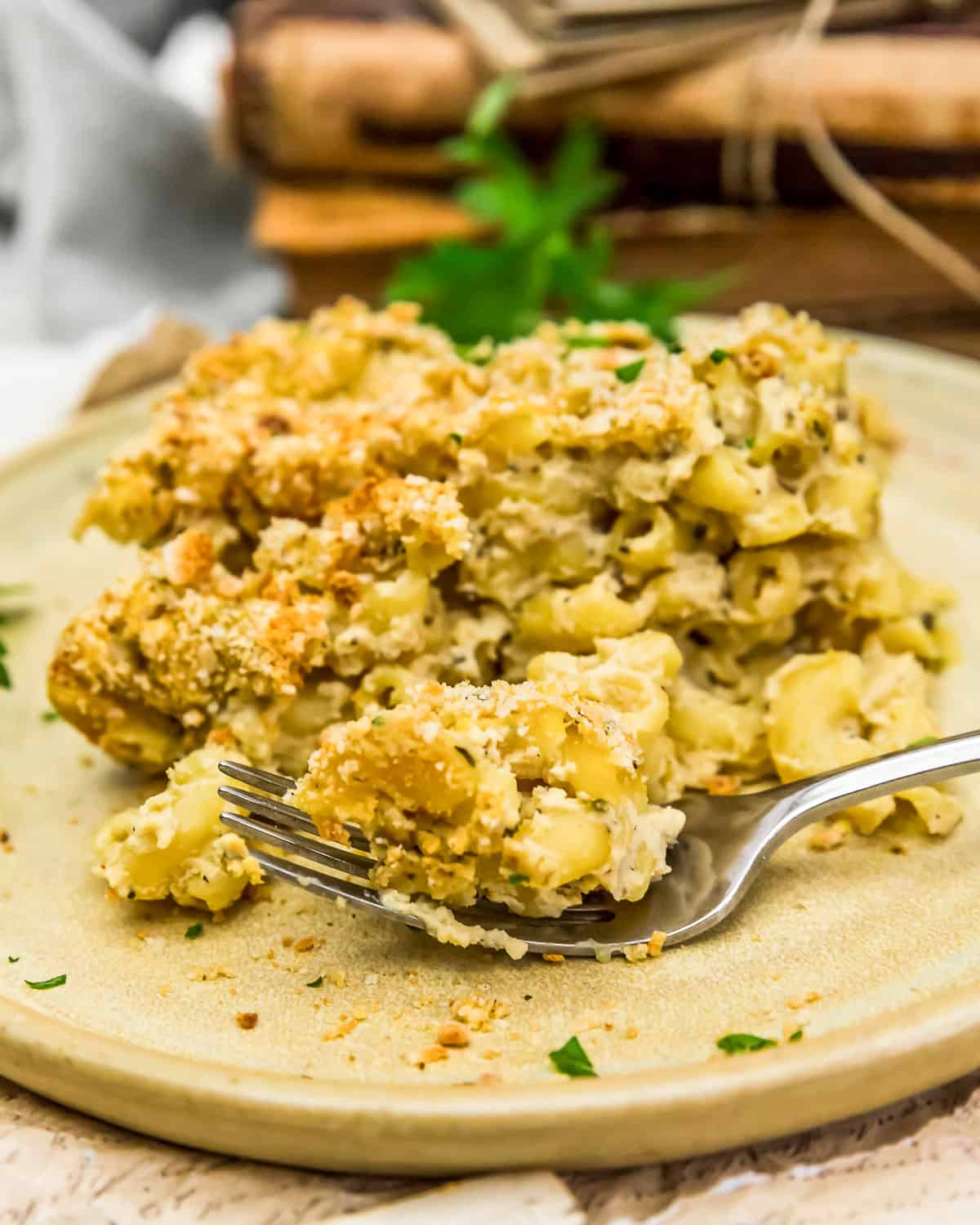 Mac and cheese just put on its fancy pants with this show-stopping Italian flavor-packed pasta casserole. Rich, "cheesy," and oh-so-satisfying, this healthy, oil-free Vegan Italian Parmesan Mac and Cheese brimming with sophisticated flavors, tender pasta, and crispy topping.  A fun, vegan twist on classic comfort food that will totally wow your family.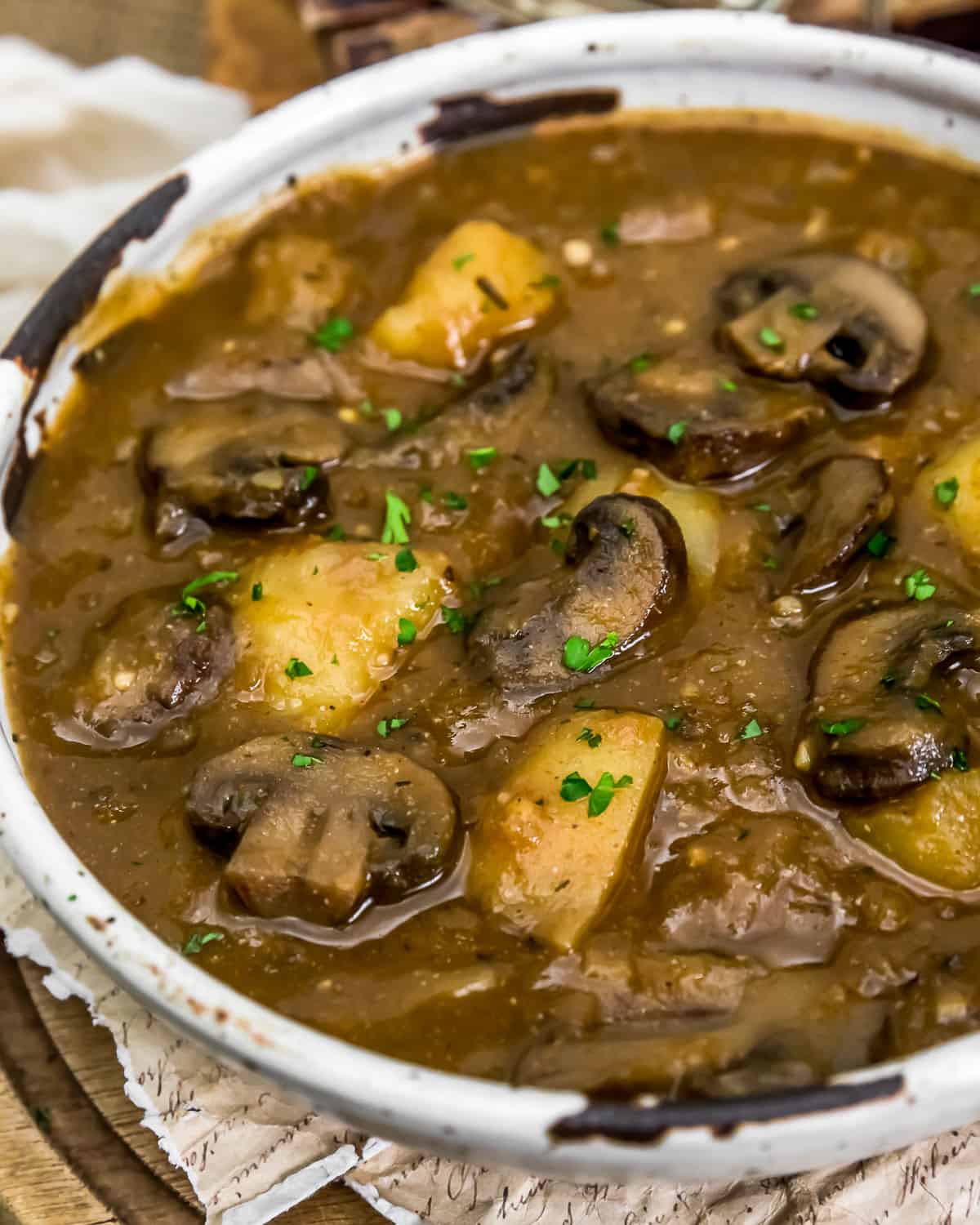 Cozying up to this dreamy soup with "meaty" mushrooms and satisfying potatoes. Bringing all those amazing fall herbs and spices together with this delicious, hearty, and nourishing Creamy Harvest Mushroom Potato Soup. A rich and savory broth is the perfect base for wholesome plant-based goodness like mushrooms, potatoes, onions, garlic, and aromatic spices. Instant pot and stovetop directions for easy adaptability.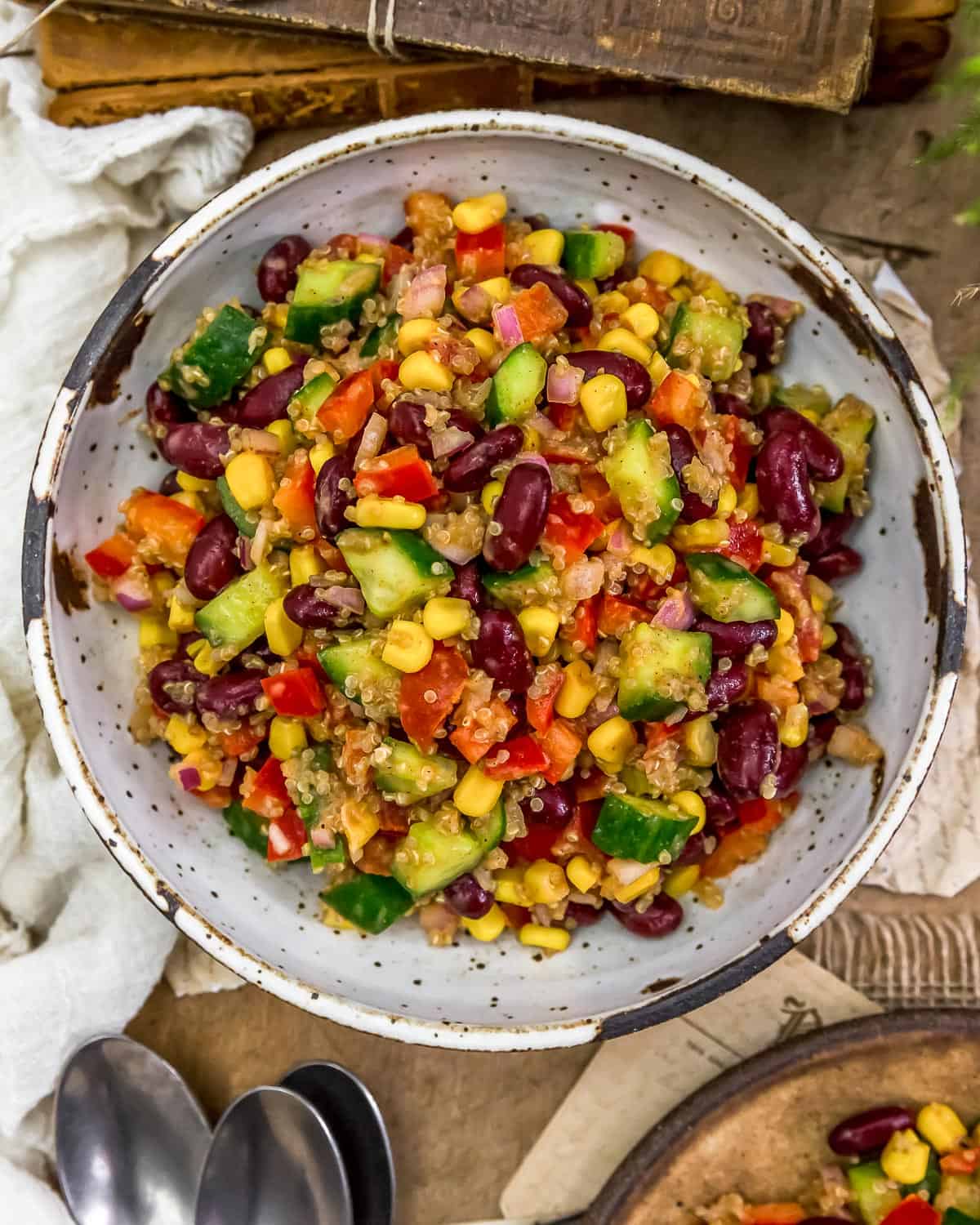 Zingy, fresh veggies and hearty quinoa all drenched in an irresistible dressing makes for a quick and easy flavor-packed salad that gets those taste buds tingling. This Tex-Mex Quinoa Salad is loaded with feel-good ingredients: quinoa, corn, kidney beans, tomatoes, red onions, cucumbers and red bell peppers; and it's all tossed in a zippy, smoky chipotle lime dressing that makes for an energizing, refreshing meal.  It's easy to make and makes for a perfect work lunch, simple dinner, or fun potluck. Full of protein packed nutrition, it's sure to leave you feeling full and satisfied for hours.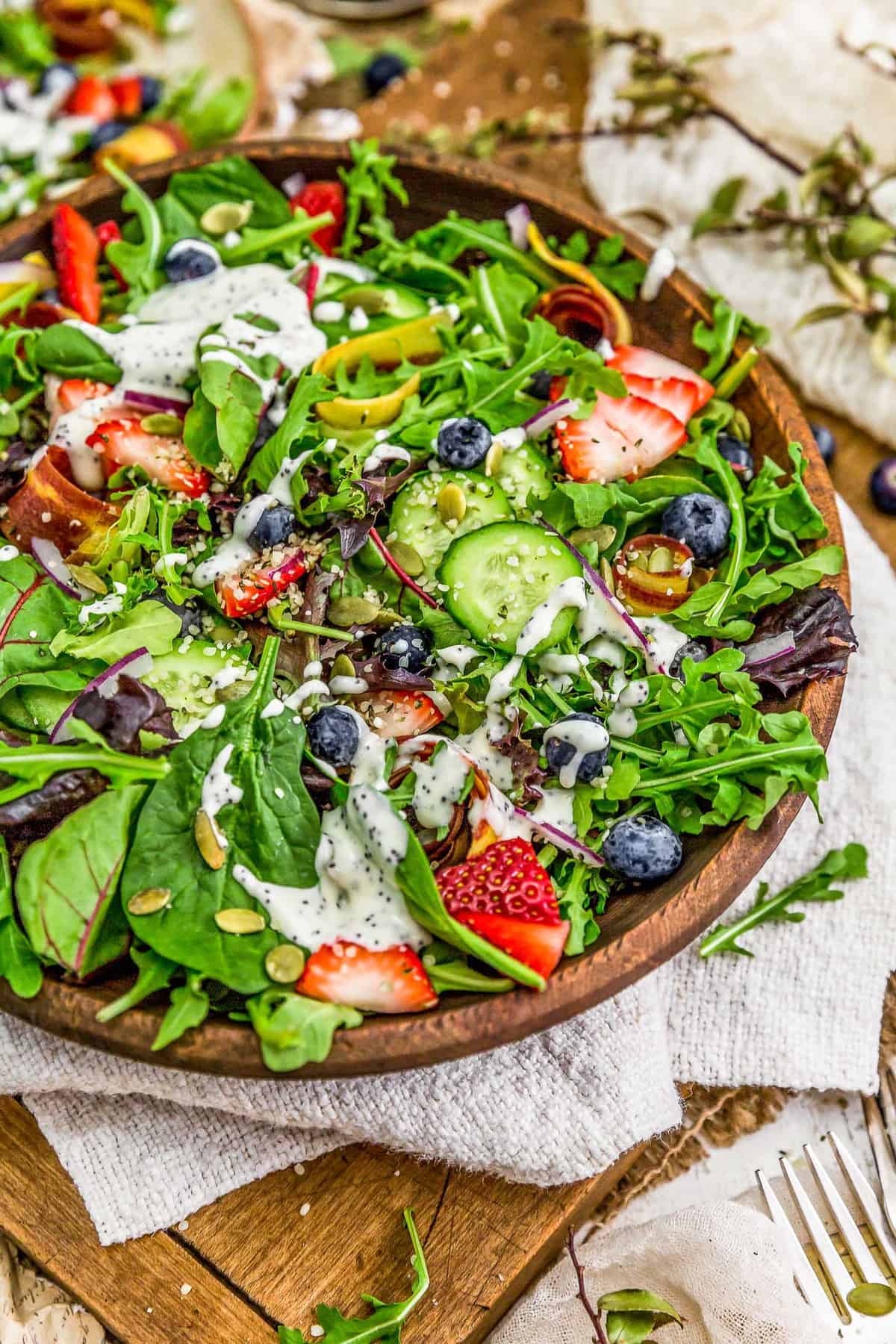 Calling all lemon lovers, this simple, oil free, Vegan Lemon Poppy Seed Dressing is velvety, dreamy, and bursting with fresh lemony goodness; it is sure to make your taste buds come alive with the first bite. Perfectly tangy, and zingy, this dressing is healthy and utterly delicious.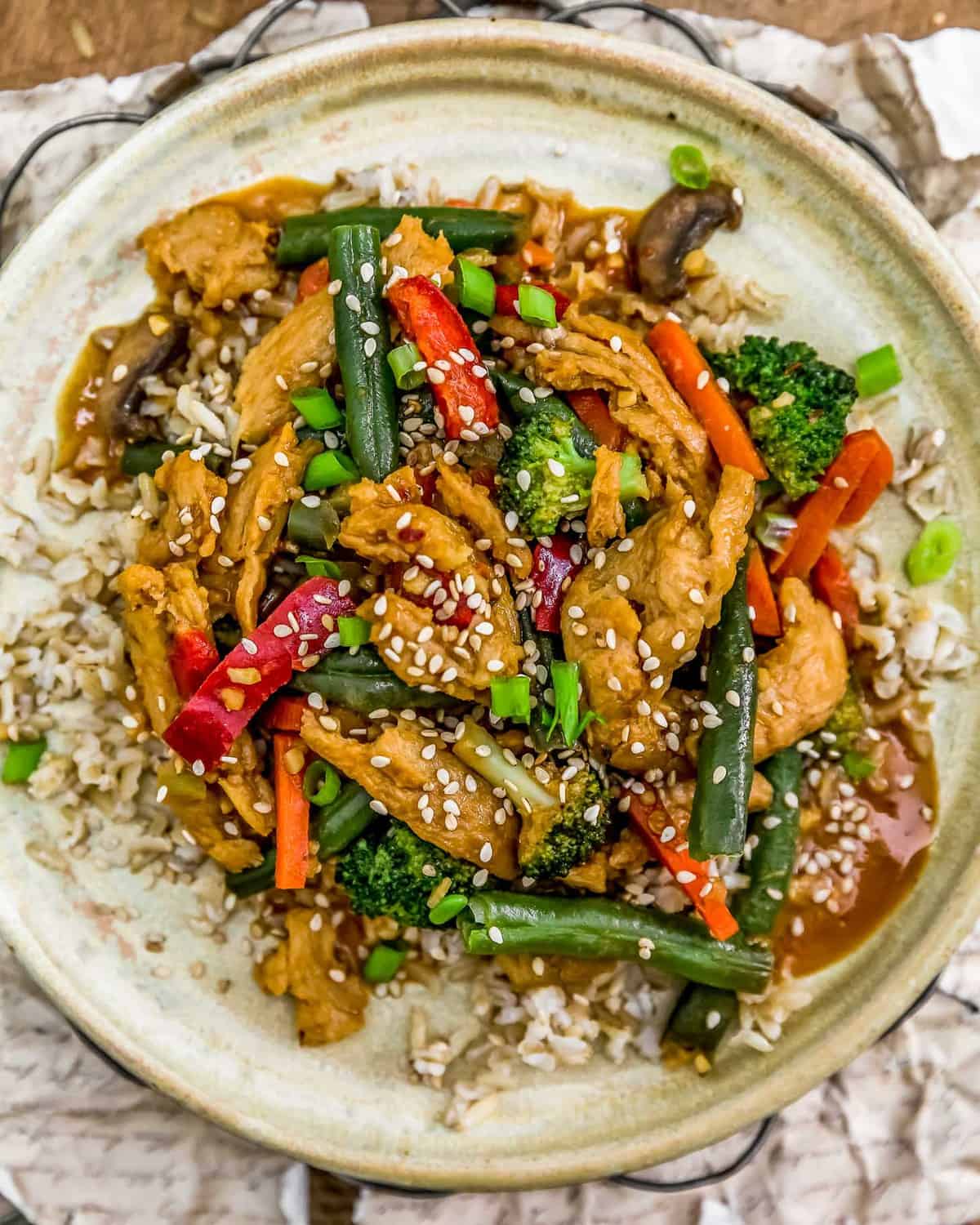 We could eat stir fry all day – every day, and this crazy delicious Vegan Spicy Honey Garlic Stir Fry is so flavorful with a perfect combo of sweet, spicy, and savory. You can't go wrong with amazing stir fry goodness. It's unbelievably easy to whip up, bursting with nutritious veggies and protein, and drenched in an irresistible sauce. Total weeknight meal paradise that is sure to become a new to-go. This veggie stir fry features two fantastic variations that are totally adaptable to fit your personal taste.
It's hard to choose a favorite cookie, but for those who love a CRUNCH, look no further than these tasty treats. Sweet, wholesome, and filled with plant-powered ingredients, these oil-free Vegan Crispy Oatmeal Cookies are the perfectly crunchy and oh-so-dunkable.  Oats, raisins, and cinnamon are the stars of this easy, delicious cookie show. You can't beat an old-fashioned oatmeal cookie!  It's simple, honest, and perfectly yummy!