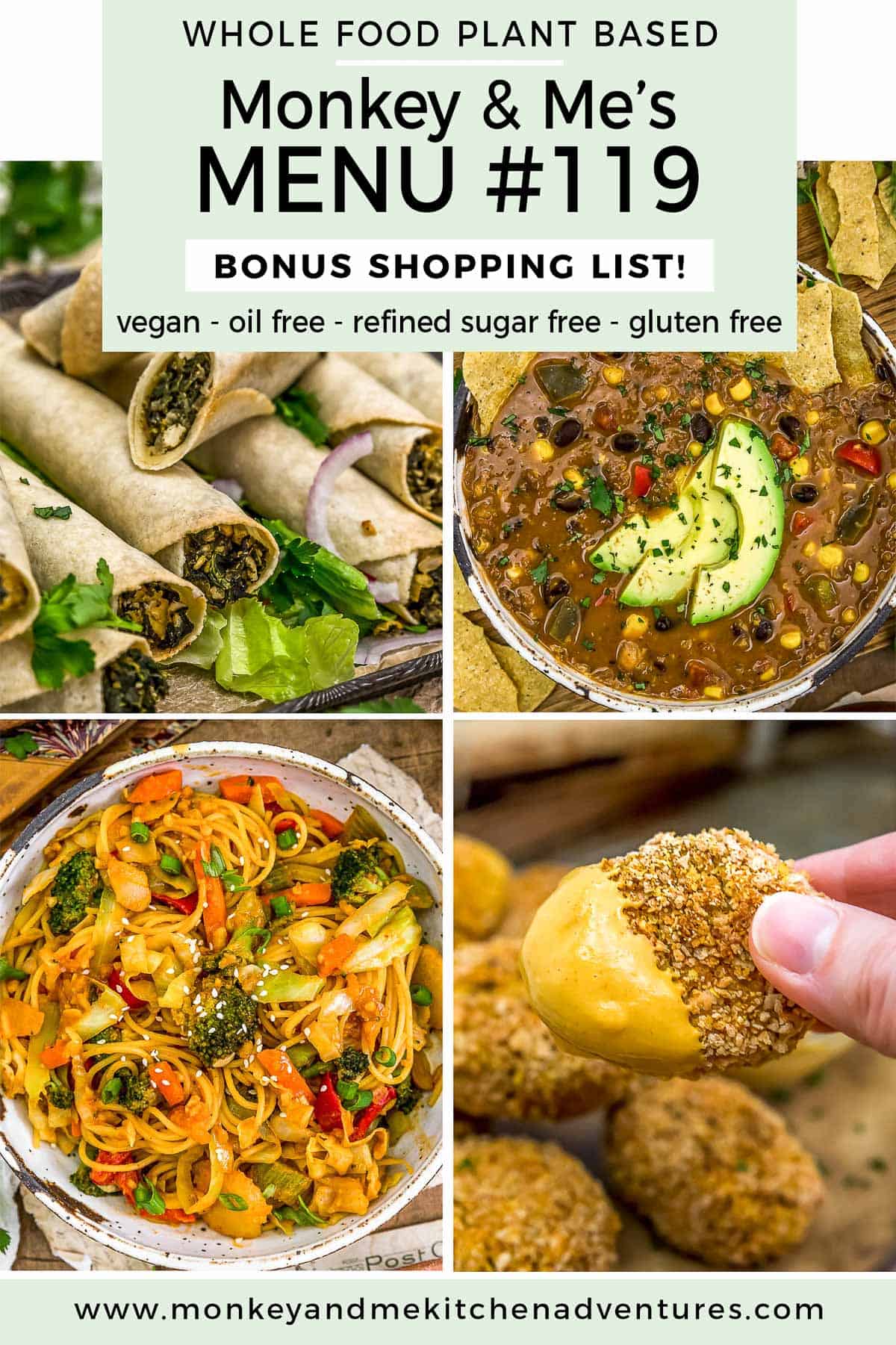 This week's Monkey and Me's Menu features some tasty recipes.  Menu #119 includes a FREE bonus shopping list.  All recipes are Whole Food Plant Based, vegan, plant based, oil free, refined sugar free, no highly processed ingredients, and gluten free.

Downloadable Menu which offers the following:

2 Breakfast ideas
2 Lunch ideas
2 Snack Ideas
5 Dinner Ideas, including a FREE downloaded shopping list (PDF – Below)

A comprehensive (downloadable) shopping list for the 5 Dinners

The shopping list is segmented into the common grocery store sections like "produce, spices, etc." making it easy to pick up these items from your local grocery store.
It also includes product suggestions that are Whole Food Plant Based compliant* for easy reference.  Note: These products are suggestions, please feel free to select your own favorite products.
Includes helpful codes so you can easily subtract items that you choose not to make.

Downloadable Instructions on how the meal plan work.
Note:  The term "Whole Food Plant Based compliant" is from a general standpoint.  There are Whole Food Plant Based diet branches that restrict certain food items.  Our recipes are all Whole Food Plant Based compliant based upon a high-level compliance standpoint. i.e. vegan, plant based, oil free, refined sugar free, minimally processed foods.
Some breakfast, lunch, and snack ideas are simple concepts that require no recipe.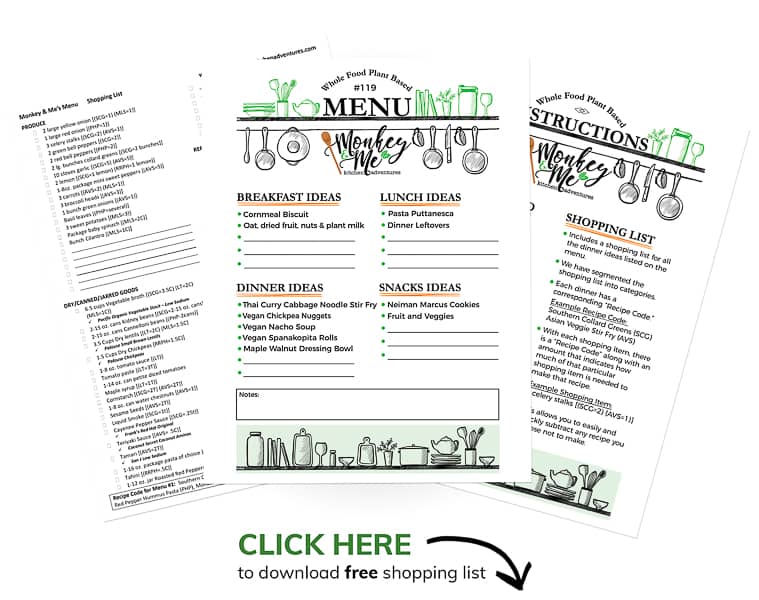 Fast and easy, this tasty Cornmeal Biscuit is slightly sweet, and is perfect with a bowl of your favorite stew or simply as a breakfast treat, toasted and slathered with jam, making this cute cornmeal biscuit a delicious Whole Food Plant Based recipe!
This delicious twist on an Italian classic is quick, easy, and oh-so-flavorful.  Our homemade, oil-free Pasta Puttanesca is full of bold olive yumminess with hearty beans, sweet tomatoes, briny capers, and aromatic spices. If you are an olive lover, then this pasta dish is for you! Plus, it can be whipped up in just about 20 minutes, making it perfect for busy week days.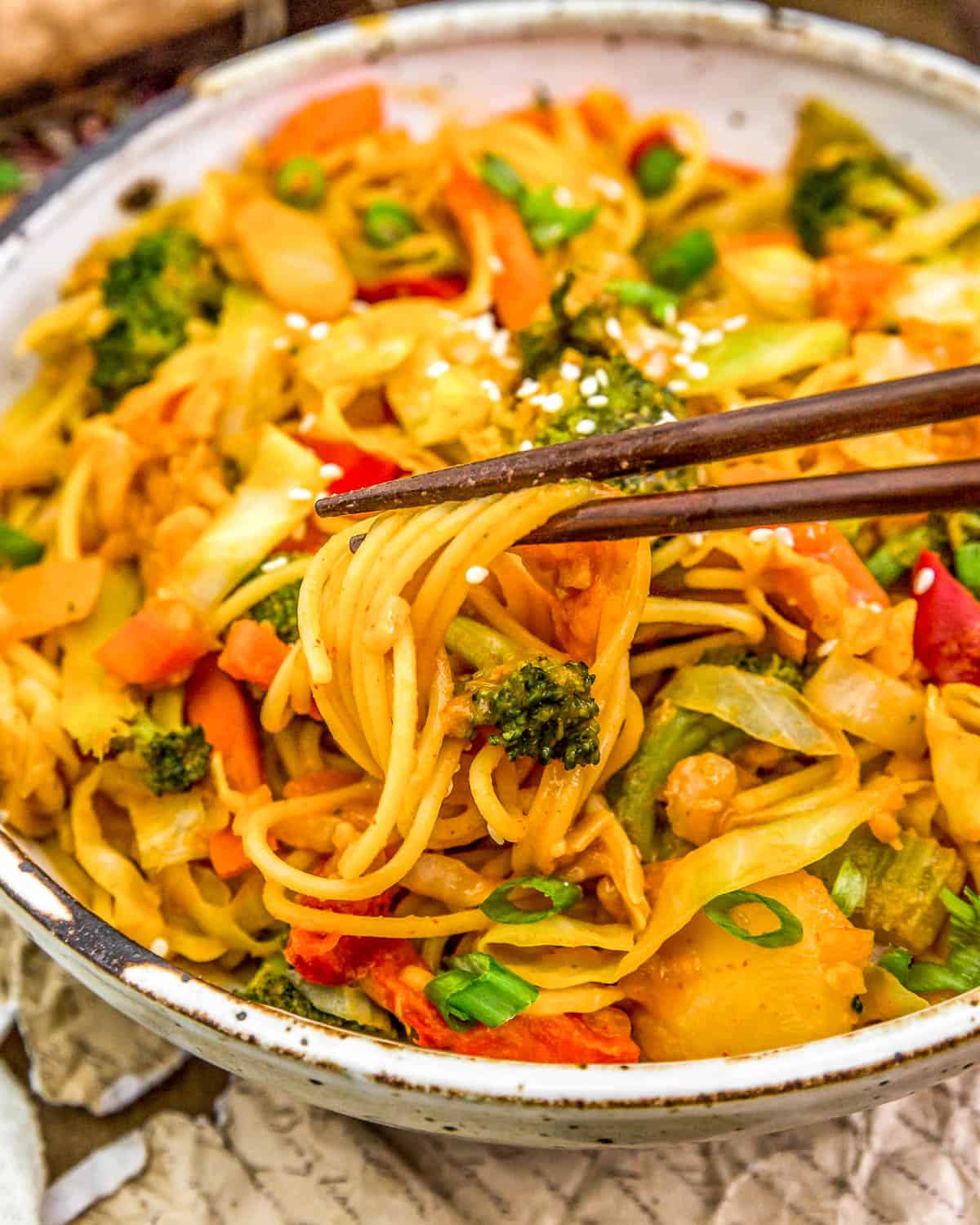 Healthy, satisfying, and packed with nourishing plant goodness, this bold, oil-free Thai Curry Cabbage Noodle Stir Fry is noodle heaven with a delicious twist.  Carbolicious noodles and nutritious cabbage make the perfect pairing in this Thai curry dish. Completely delectable and full of sweet and sour punches that carry this dream dish all the way to the finish line.  Your family will want this dish on repeat!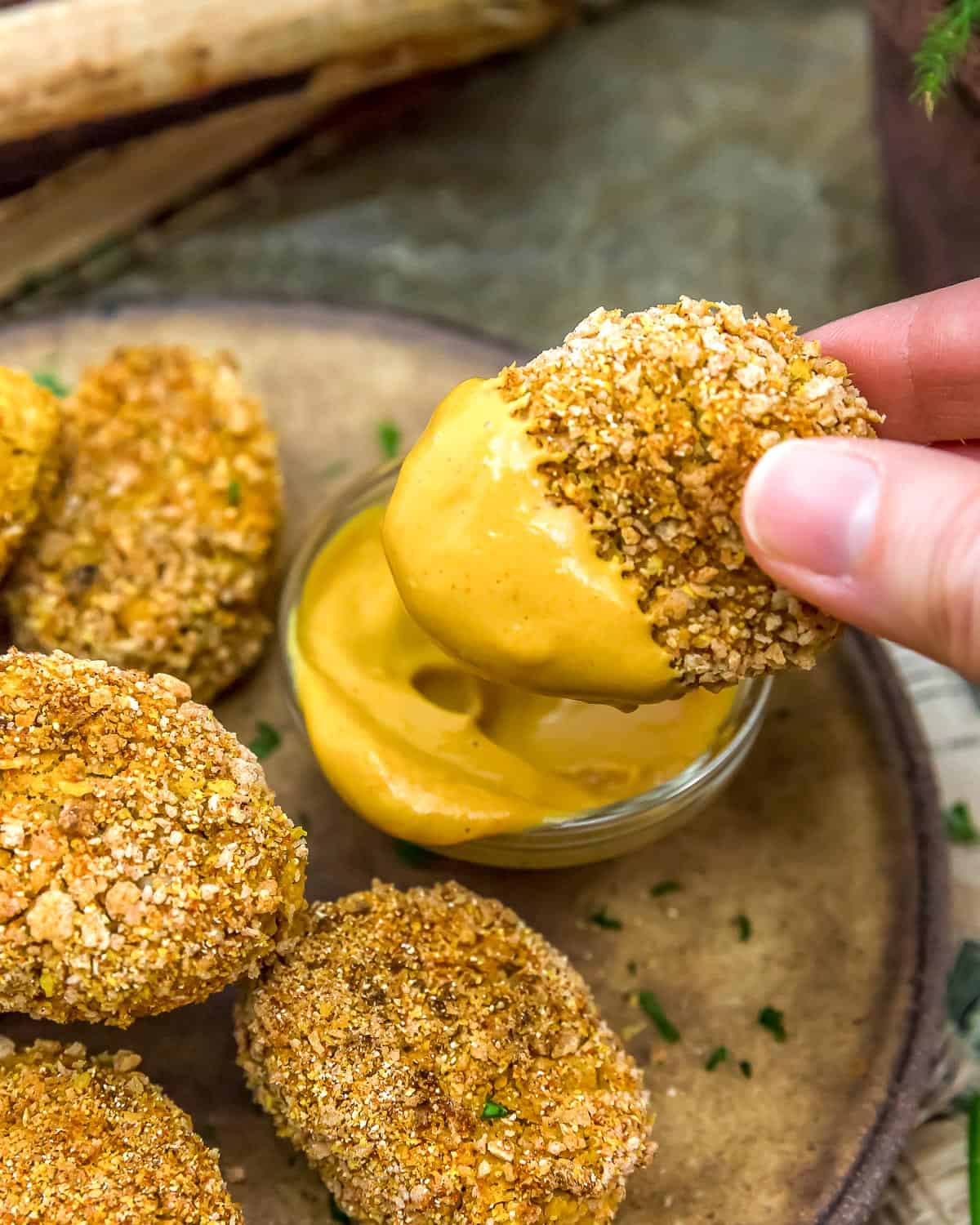 Irresistibly crispy, tender, and flavorful, these healthy, oil-free Vegan Chickpea Nuggets are little golden treasures of yumminess! Chickpea nuggets are the perfect finger food for little kids and big kids alike. Perfectly crunchy coated baked nuggets are fun to eat, and the whole family will be fighting over the last nugget.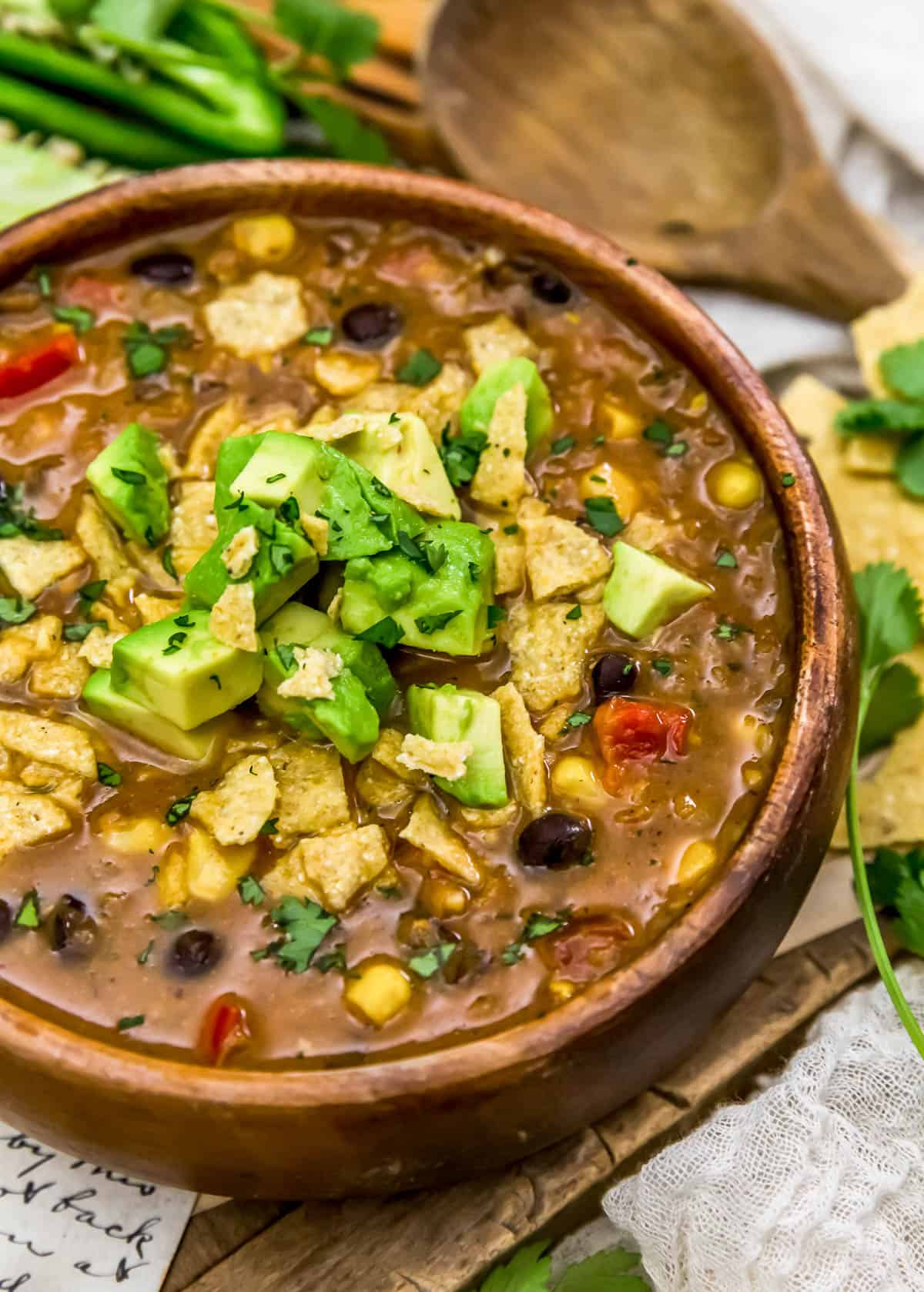 All the "cheesy" goodness of nachos in soup form without any guilt. Healthy, hearty, and flavorful, this oil-free, low-fat Vegan Nacho Soup is brimming with wholesome plant goodness and delicious herbs and spices. All the delicious Southwestern classic flavors in this soul-warming recipe is sure to put a smile on your face.  Spicy jalapeños, zesty onions, earthy garlic, sweet bell peppers, rich tomatoes, hearty beans and lentils come together to create this tasty soup.  Top with tortilla chips, fresh cilantro, and cooling avocados for a match made in heaven!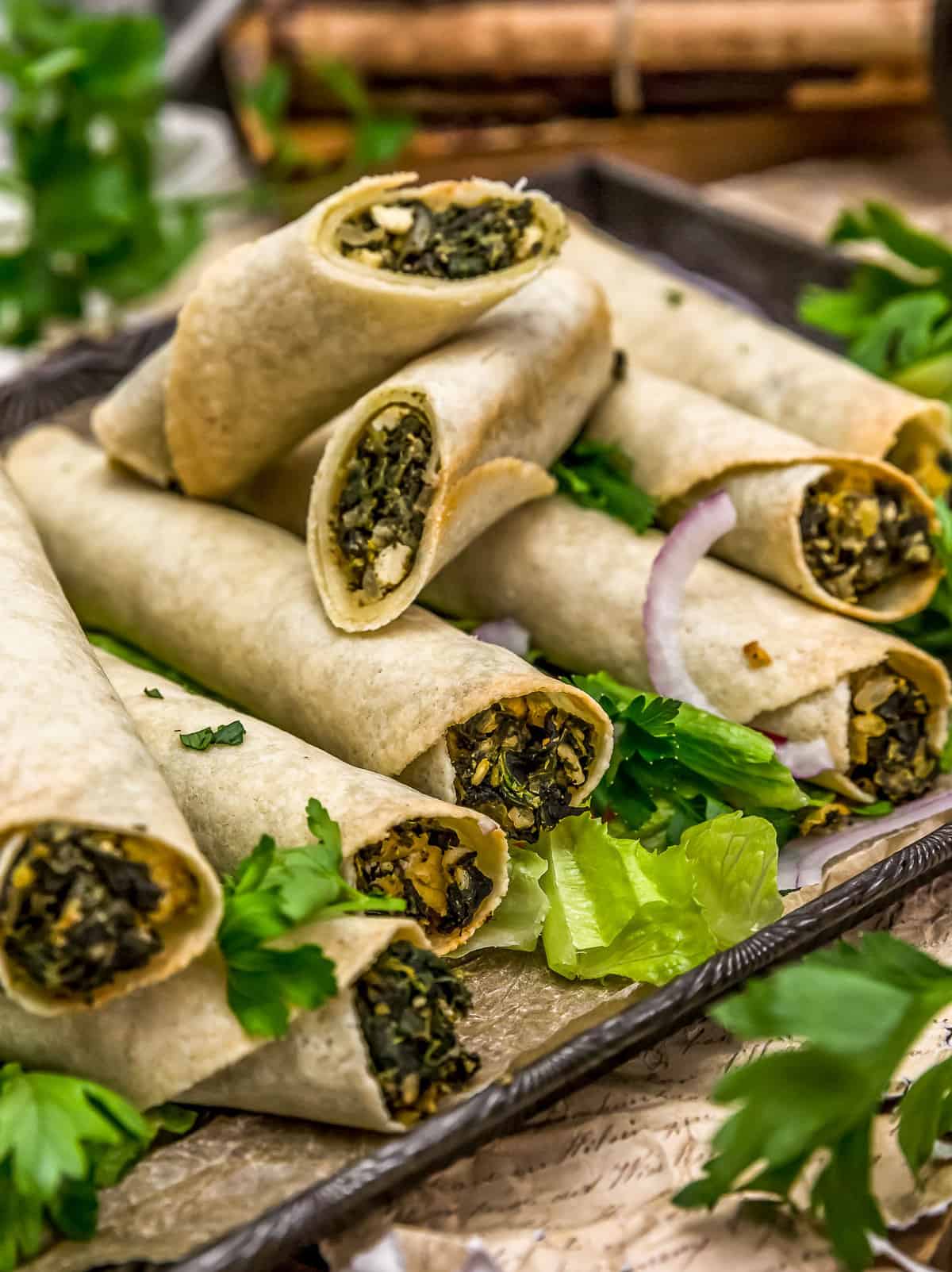 These oil-free, delicious Vegan Spanakopita Rolls are brimming with all those amazing Greek flavors in a fun and easy way. Sautéed onions, garlic, spinach and tofu are wrapped up in a delicious flaky tortilla creating a savory and hearty appetizer or main course that is sure to have the whole family running to the table as soon as they come out of the oven.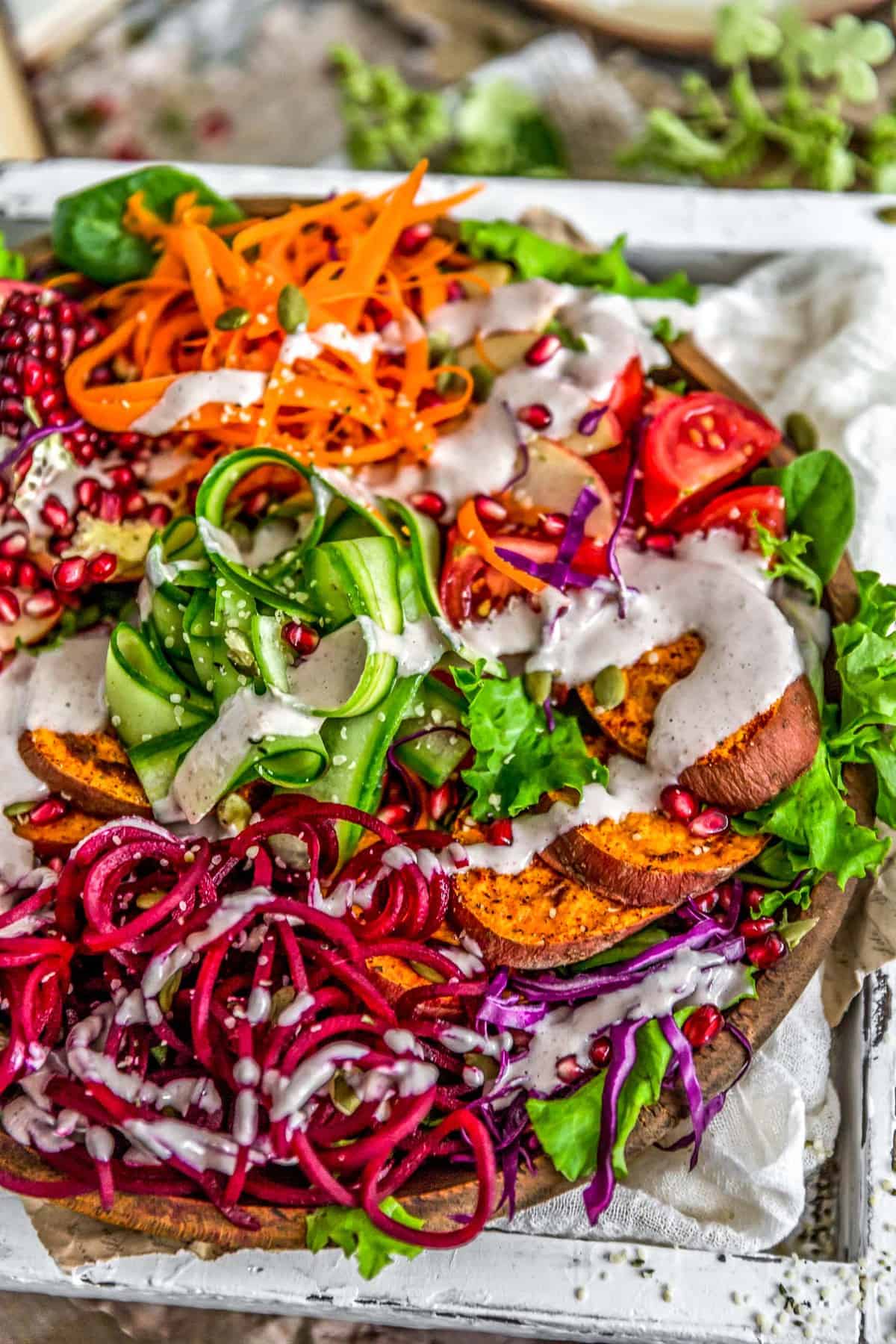 Nothing beats homemade, right? We are all about those delicious, healthy, homemade dressings, and we have a new fun and fabulous dressing for fall. We'd love to introduce you to our oh-so-delicious Oil Free Maple Walnut Dressing. It's packed with feel-good ingredients. Earthy walnuts perfectly compliment a combination of tangy vinegar and aromatic spices creating a delightfully burst of zingy flavors!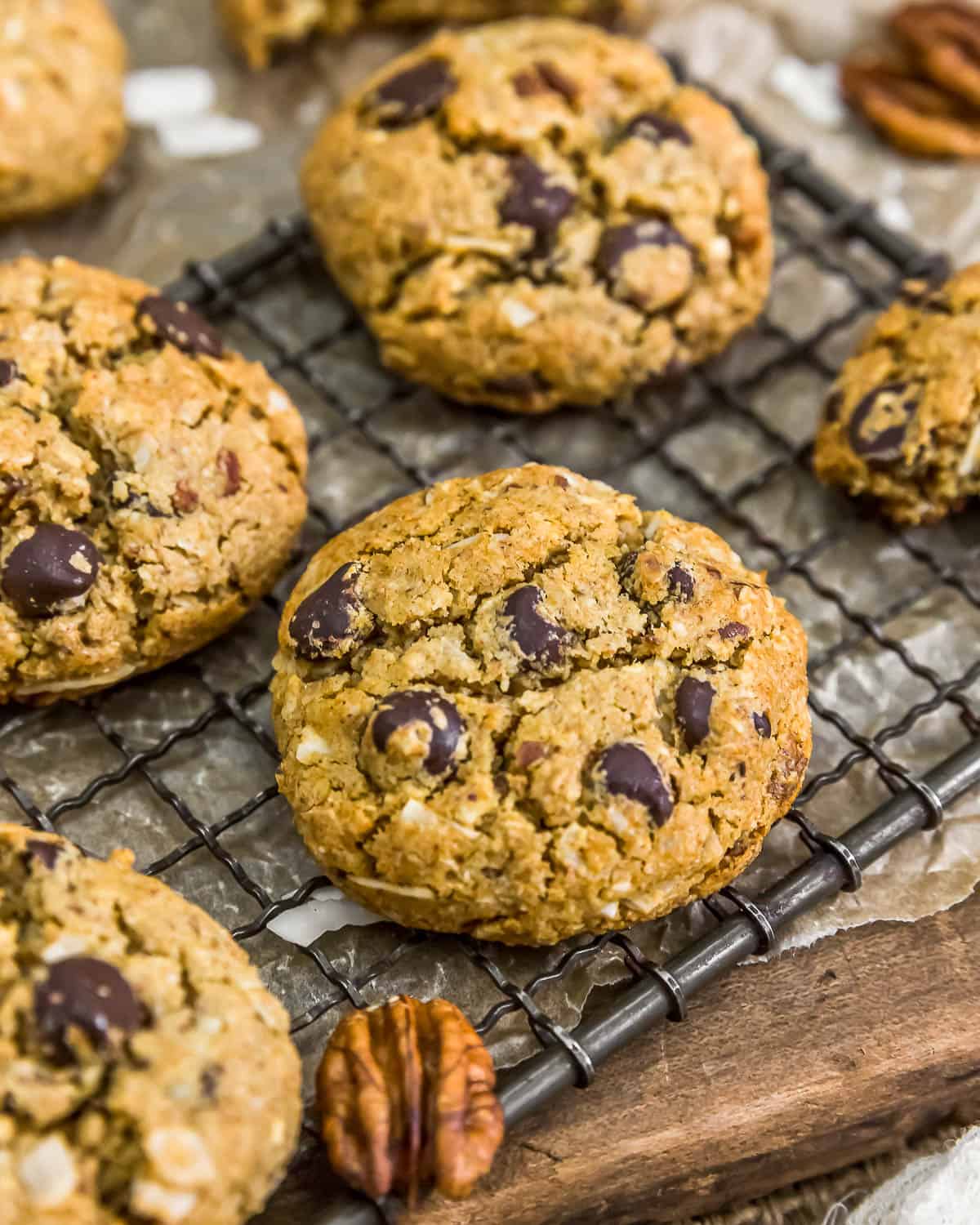 This healthy vegan nod to the infamous internet wonder called Neiman Marcus Cookies are indeed crazy delicious!  Perfectly soft, chewy, brimming with tender oats, melty chocolate chips, buttery pecans, and rich coconut, these ultra-decadent Vegan Neiman Marcus Cookies are guaranteed to be a real crowd pleaser. These irresistible cookies are perfect for pot-lucks, holidays, or any day of the week.