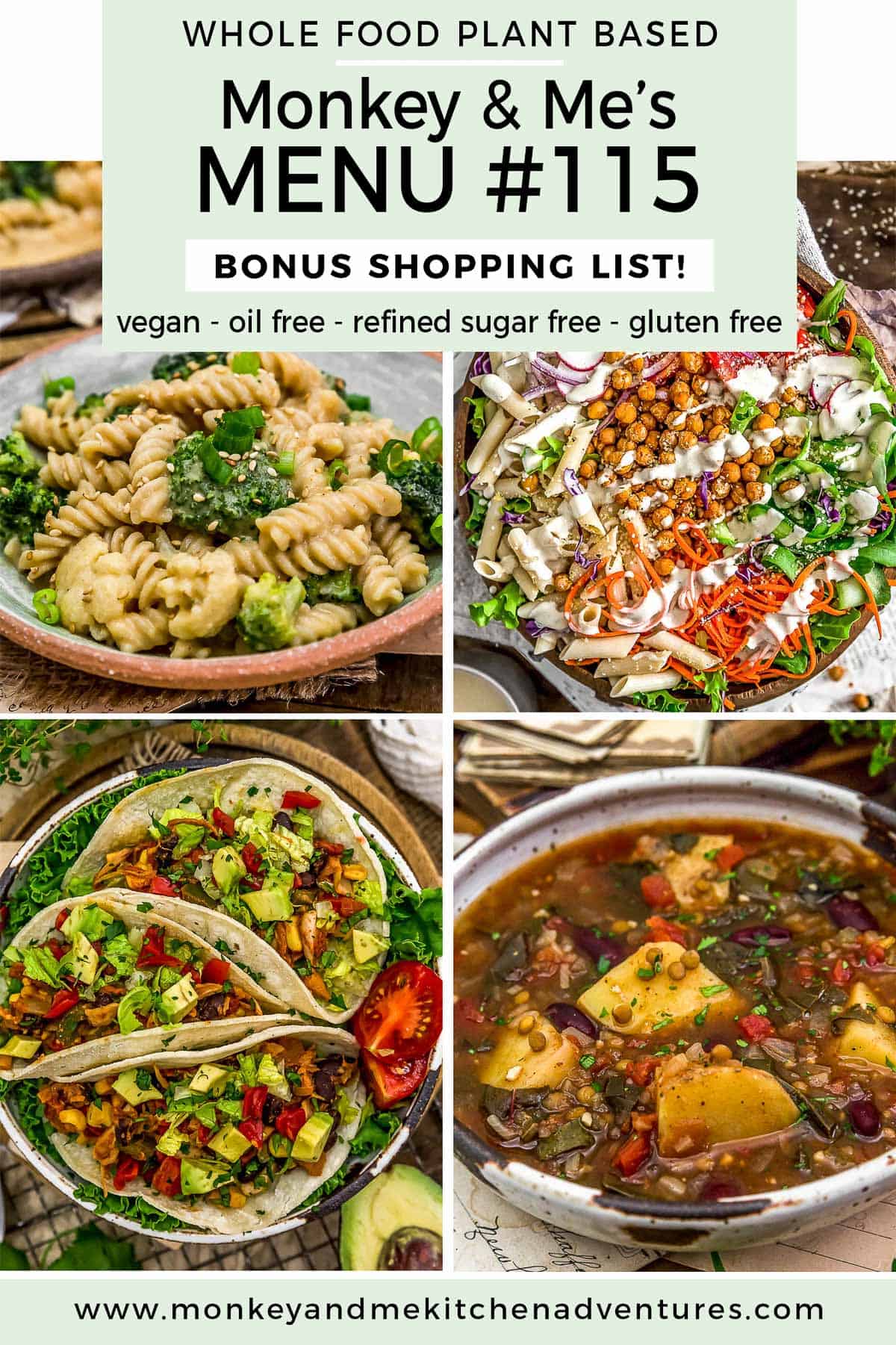 This week's Monkey and Me's Menu features some tasty recipes.  Menu #115 includes a FREE bonus shopping list.  All recipes are Whole Food Plant Based, vegan, plant based, oil free, refined sugar free, no highly processed ingredients, and gluten free.

Downloadable Menu which offers the following:

2 Breakfast ideas
2 Lunch ideas
2 Snack Ideas
5 Dinner Ideas, including a FREE downloaded shopping list (PDF – Below)

A comprehensive (downloadable) shopping list for the 5 Dinners

The shopping list is segmented into the common grocery store sections like "produce, spices, etc." making it easy to pick up these items from your local grocery store.
It also includes product suggestions that are Whole Food Plant Based compliant* for easy reference.  Note: These products are suggestions, please feel free to select your own favorite products.
Includes helpful codes so you can easily subtract items that you choose not to make.

Downloadable Instructions on how the meal plan work.
Note:  The term "Whole Food Plant Based compliant" is from a general standpoint.  There are Whole Food Plant Based diet branches that restrict certain food items.  Our recipes are all Whole Food Plant Based compliant based upon a high-level compliance standpoint. i.e. vegan, plant based, oil free, refined sugar free, minimally processed foods.
Some breakfast, lunch, and snack ideas are simple concepts that require no recipe.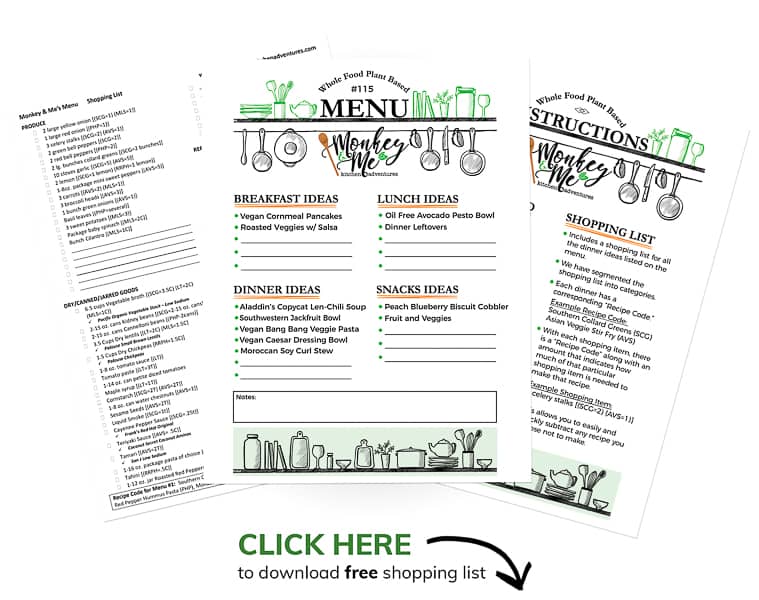 DOWNLOAD MENU PLAN –>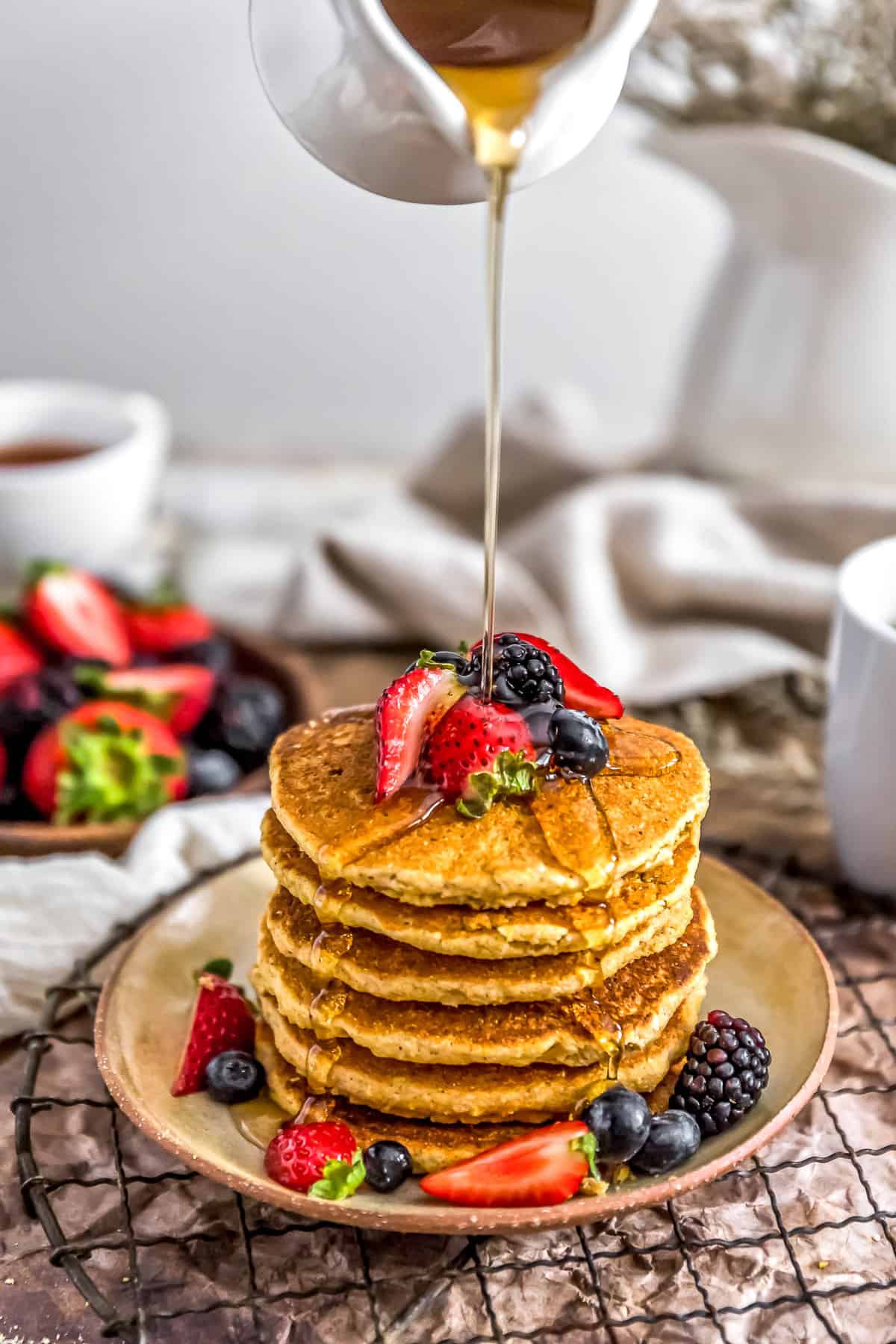 When comfort food and healthy come together for breakfast in the most delicious way, you get these perfectly light and fluffy Healthy Vegan Cornmeal Pancakes. Cornmeal pancakes also fondly known as Johnny cakes, corn cakes, or hoe cakes are hearty and satisfying, sure to keep your belly happy until lunch rolls around. Packed full of healthy, feel-good ingredients, you can be assured that every bite will be brimming with deliciousness.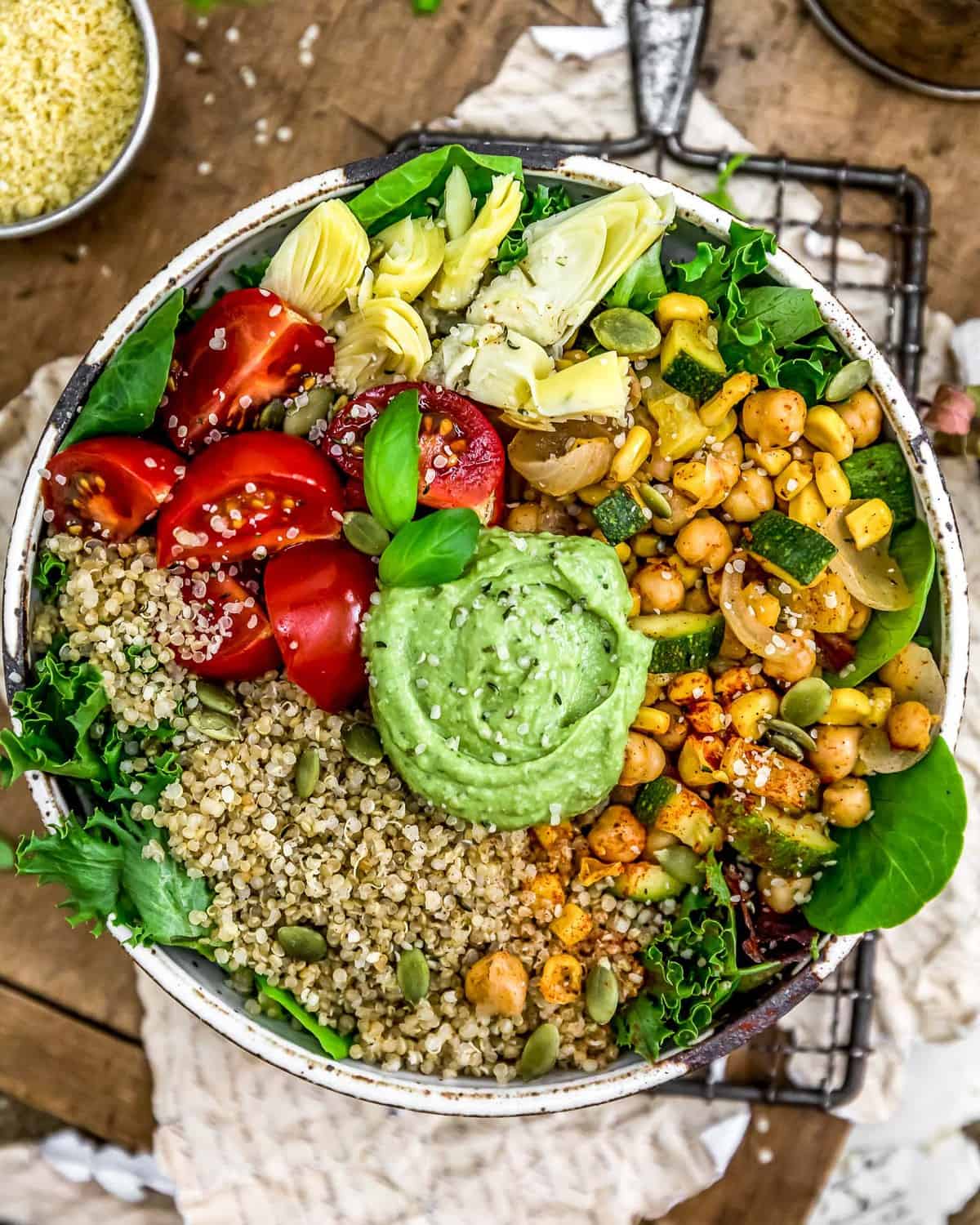 When your sauce game is strong, everything shines a little brighter. And this wholesome, vegan twist on a classic Italian pesto is bringing all the flavors. Satisfying, comforting, and brimming with healthy deliciousness, this Vegan Oil Free Avocado Pesto can be made in a flash and pairs perfectly with pasta, veggie bowls, roasted veggies, and so much more.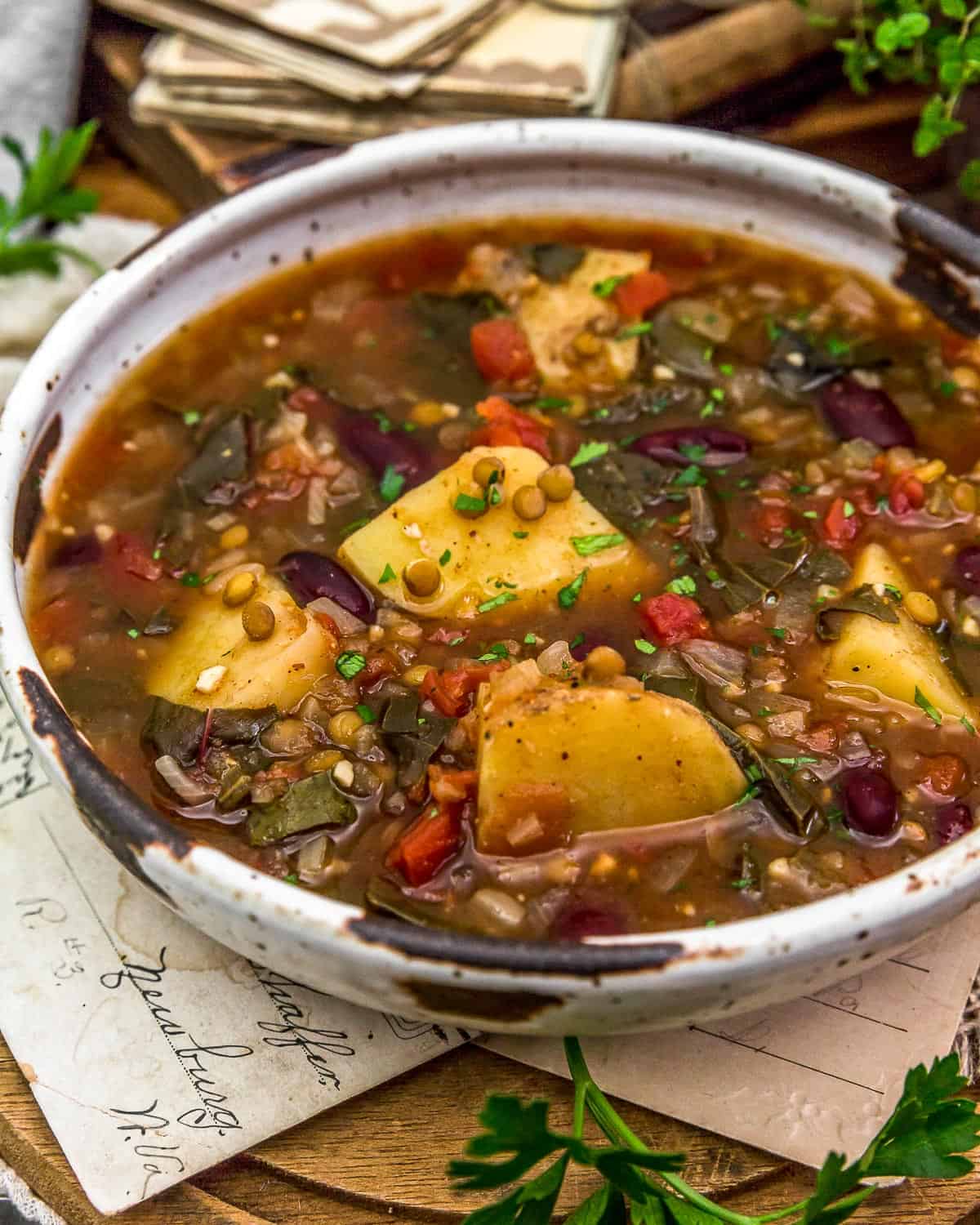 The combination of earthy lentil soup and aromatic chili creates all those delicious, cozy feels you won't want to miss. Healthy, hearty, and flavorful, this oil-free, low-fat Aladdin's Copycat Len-Chili Soup is sure to satisfy.  It's a beautiful combination of two soups, but without the fuss.  Instant Pot and stovetop directions make it easy and versatile.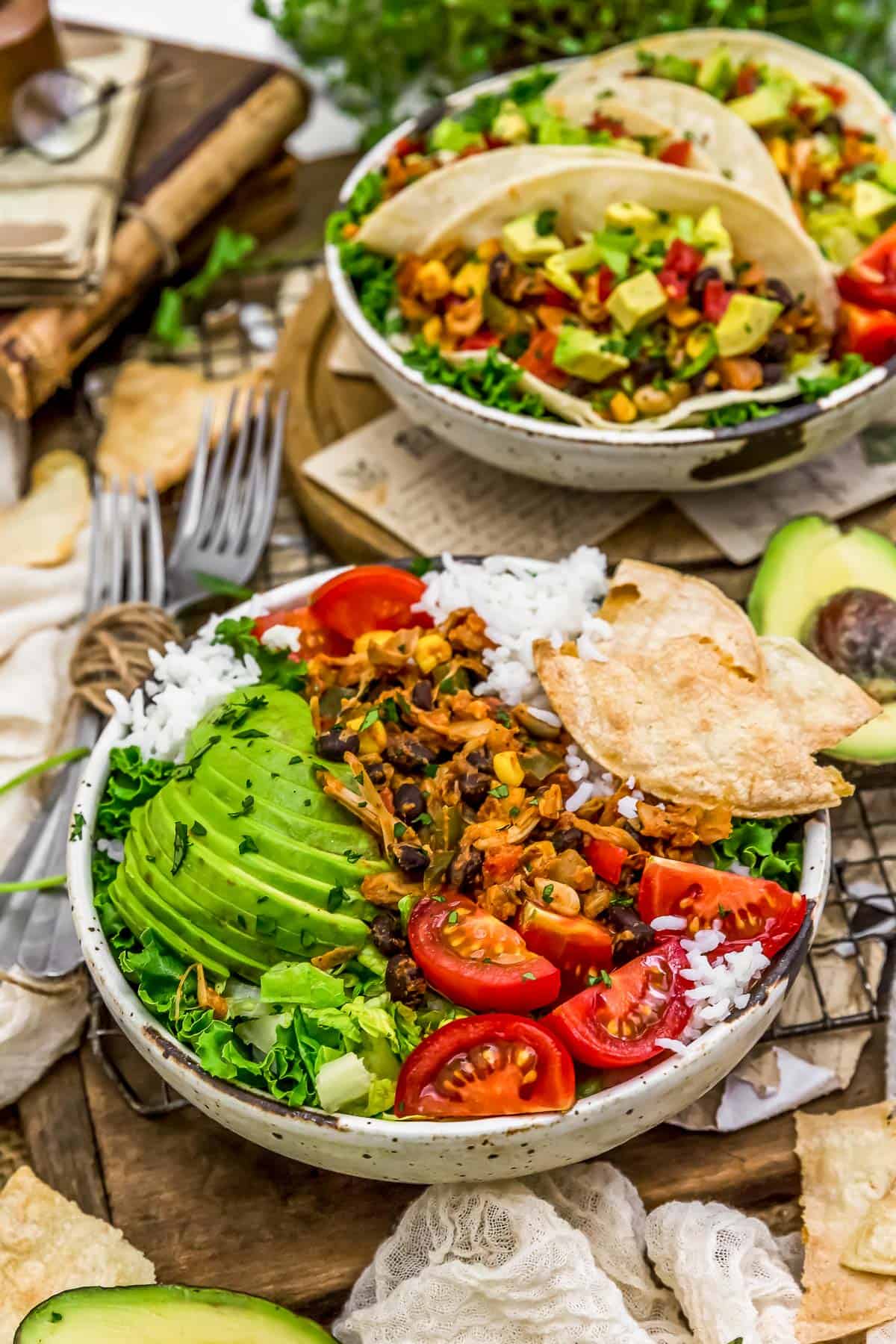 Bringing all those amazing Southwestern flavors together in this delicious, hearty, and oil-free Southwestern Jackfruit.  Perfectly spiced jackfruit combined with zesty onions, earthy garlic, spicy jalapeños, crisp red and green bell peppers, rich tomatoes, sweet corn and filling black beans all coming together in perfect South of the border medley of flavors. Serve this flavorful dish with steamed rice, baked potatoes, tortilla chips or inside of tacos with avocado slices, fresh cilantro, jalapeños, and a squeeze of lime! Versatile and comforting, this simple dish is sure to please!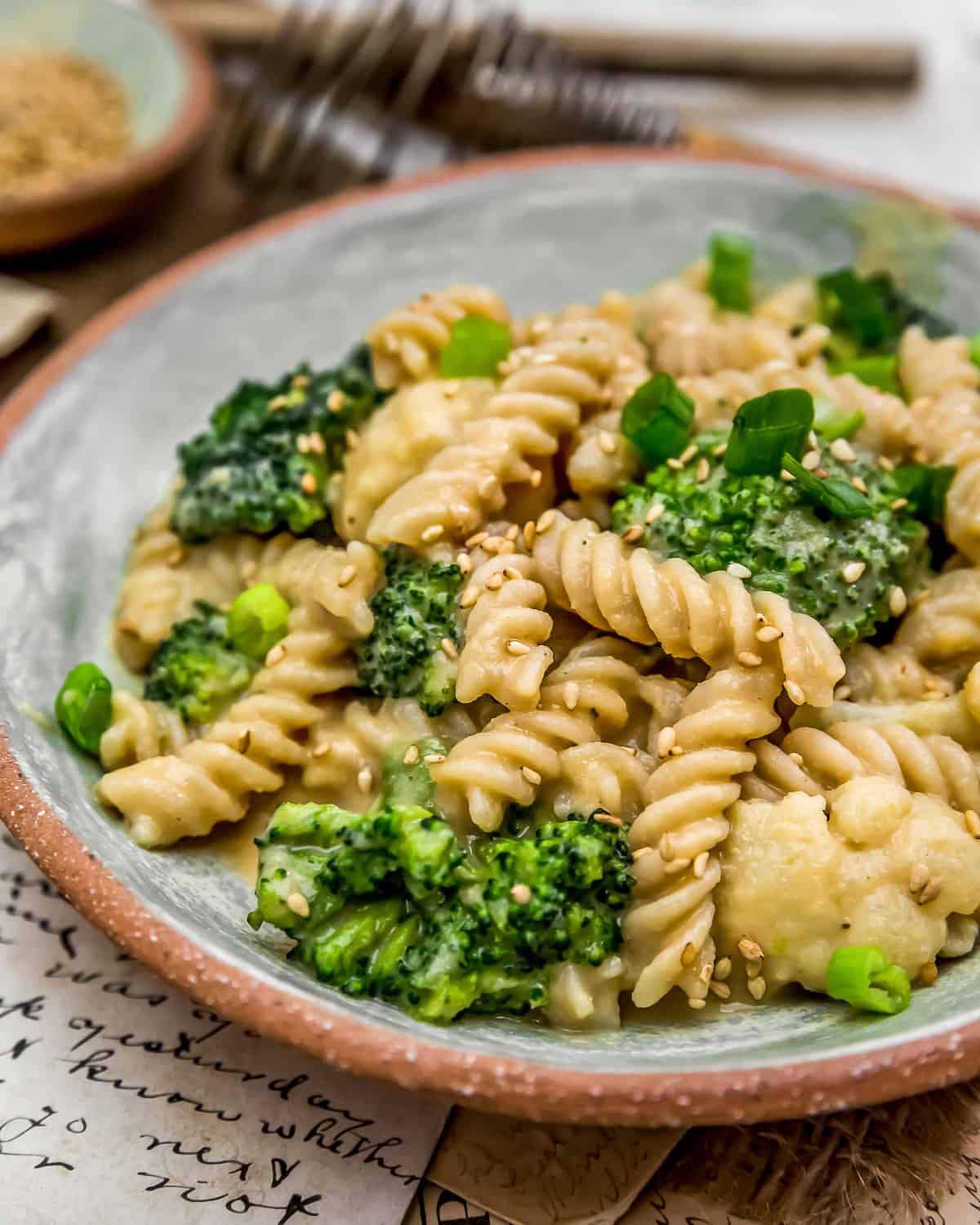 Healthy, bold, and comforting, this oil-free Vegan Bang Bang Veggie Pasta is bursting with nourishing veggies and delicious Asian-inspired flavors. Easy to make, veggies and pasta are coated in a creamy, zippy Asian sauce that is utterly delectable and full of sweet and spicy punches that carry this dream dish all the way to the finish line. Your family will want this dish on repeat!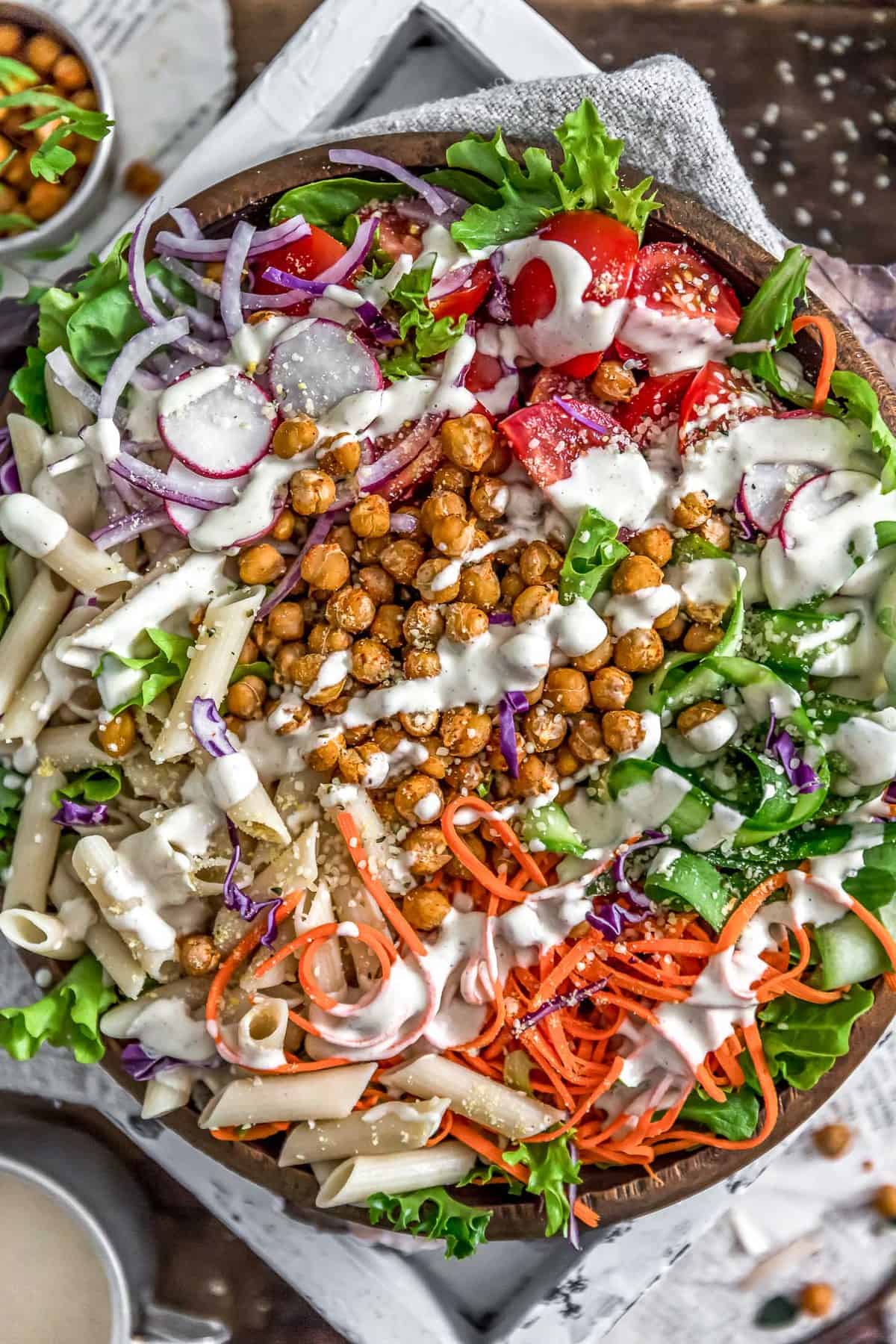 Creamy, tangy, full of flavor, this healthy Vegan Creamy Caesar Dressing is life changing deliciousness! Not only is it fast, easy and perfect for salads and dipping veggies, but it tastes just like the real deal. Deliciously punchy undertones of vinegar goodness with rich velvety flavors will hook you with the first bite. Take your favorite salads and veggie bowls to the next level with this fabulous dressing; it is sure to absolutely delight your taste buds.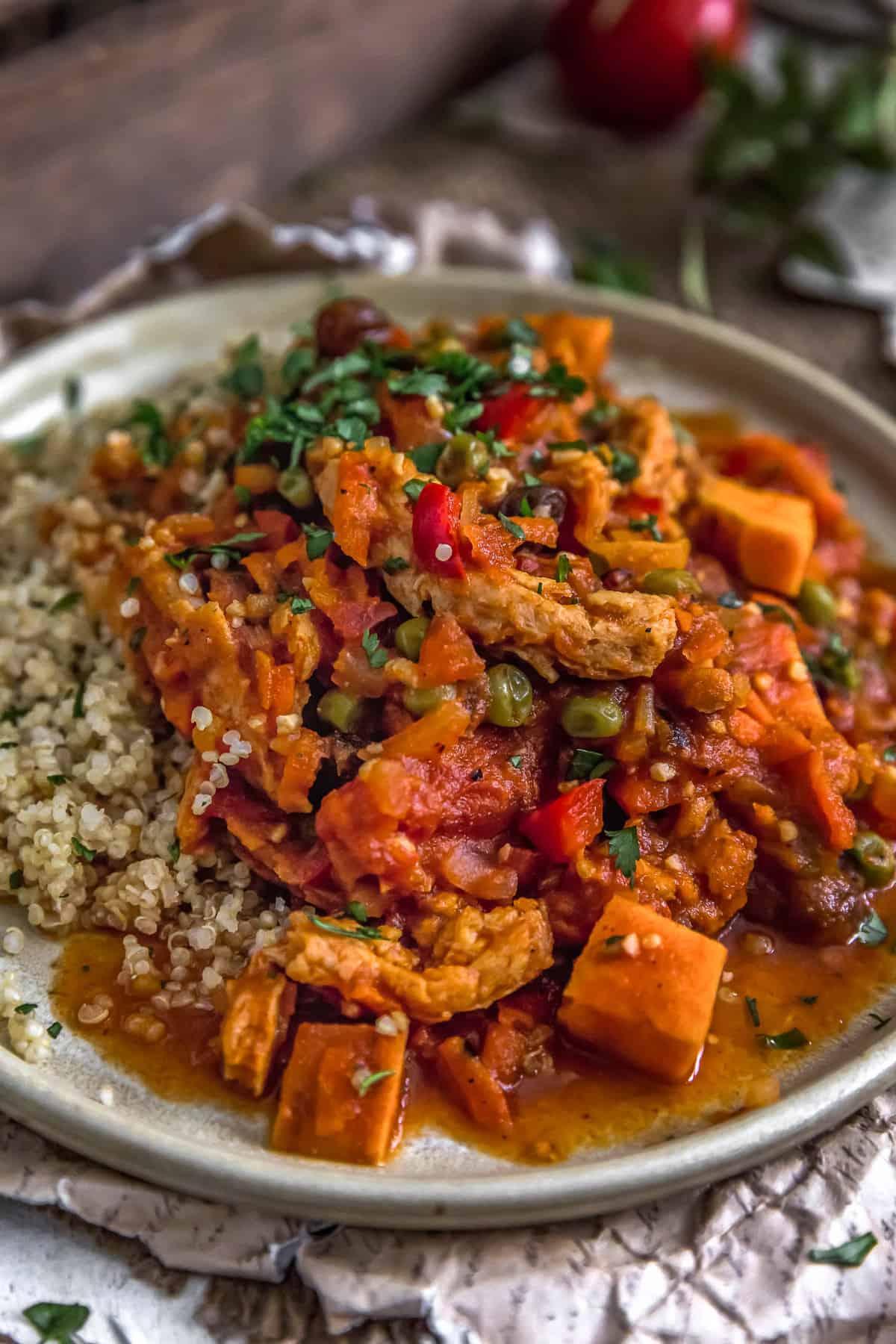 We are filing this dish under, "What dreams are made of." This beautiful Moroccan Soy Curl Stew is bursting with delicious flavor and satisfying ingredients that are sure to make your belly very happy!  Warming spices, hearty sweet potatoes, tender soy curls, fire roasted tomatoes, sweet dried apricots and raisins, and so much more come together in the most delightful way. This delicious stew will fill the whole house with aromatic goodness and is sure to have everyone running to the dinner table. You just know it's gonna be gooood!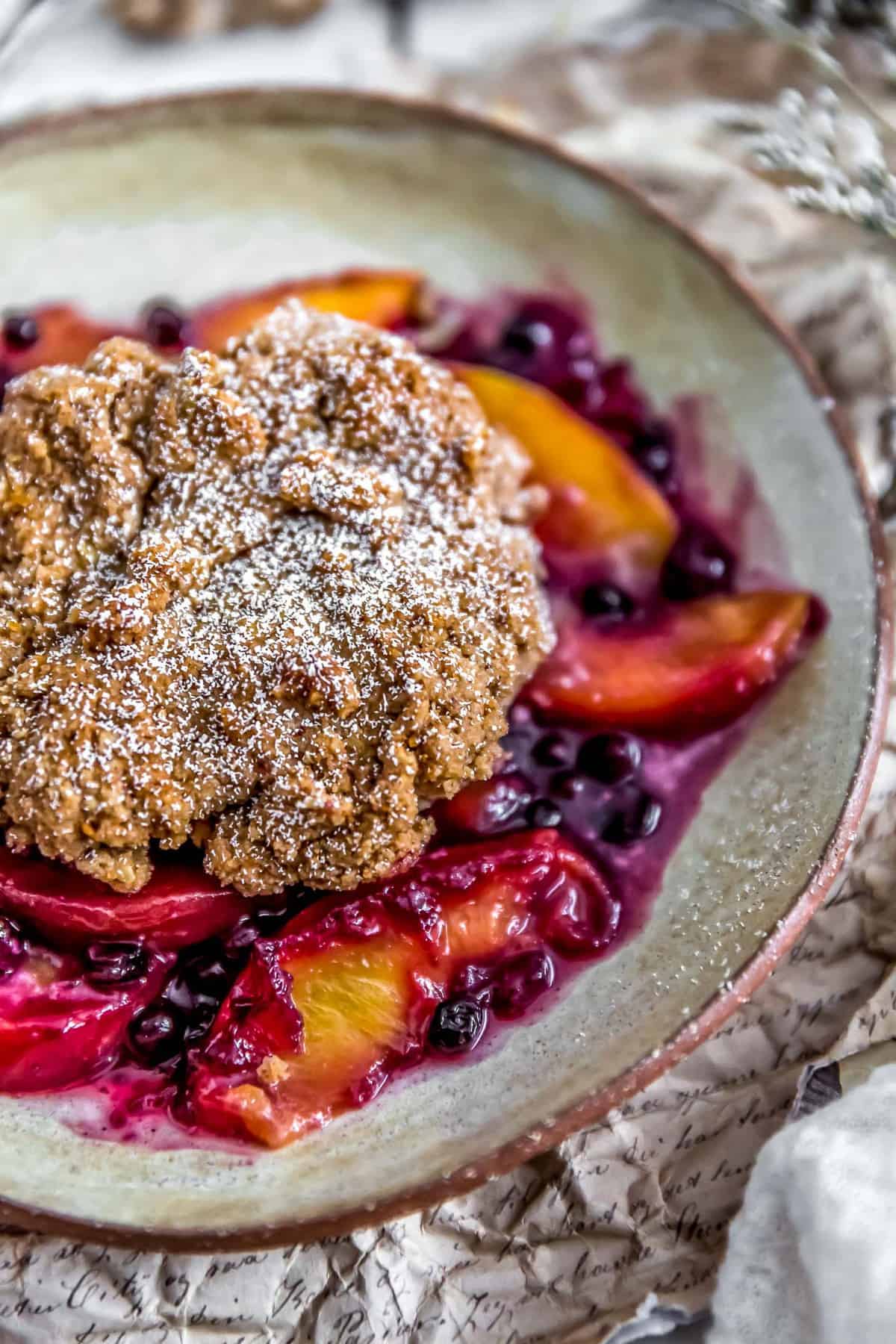 This comforting Peach Blueberry Biscuit Cobbler is made of delicious dreams. Loaded with juicy sweet peaches and blueberries, and topped with a perfect tender biscuit that sends this fantastic treat all the way to flavor town.  You will be doing a happy dance with the first bite of this warm dish of fruit paradise. A wonderful and healthy dish for holidays and family gatherings alike.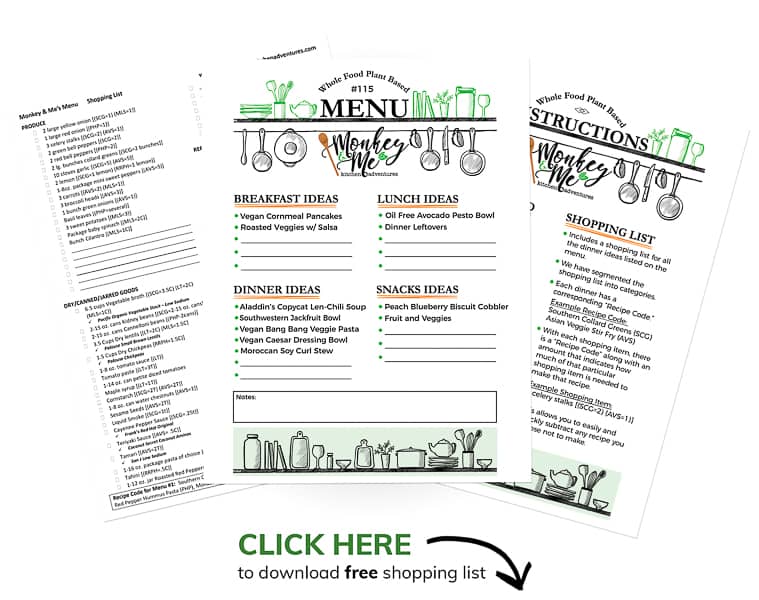 DOWNLOAD MENU PLAN –