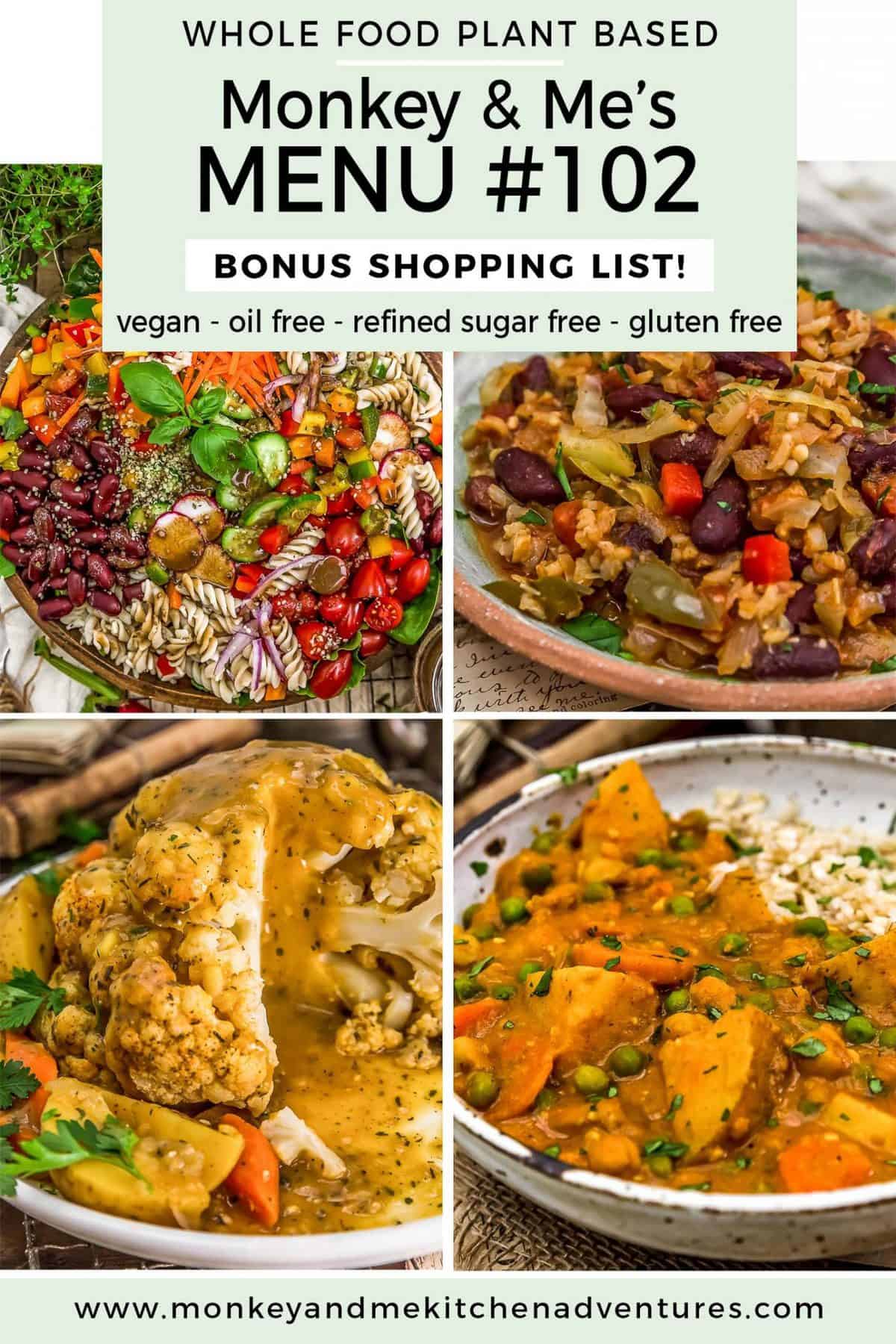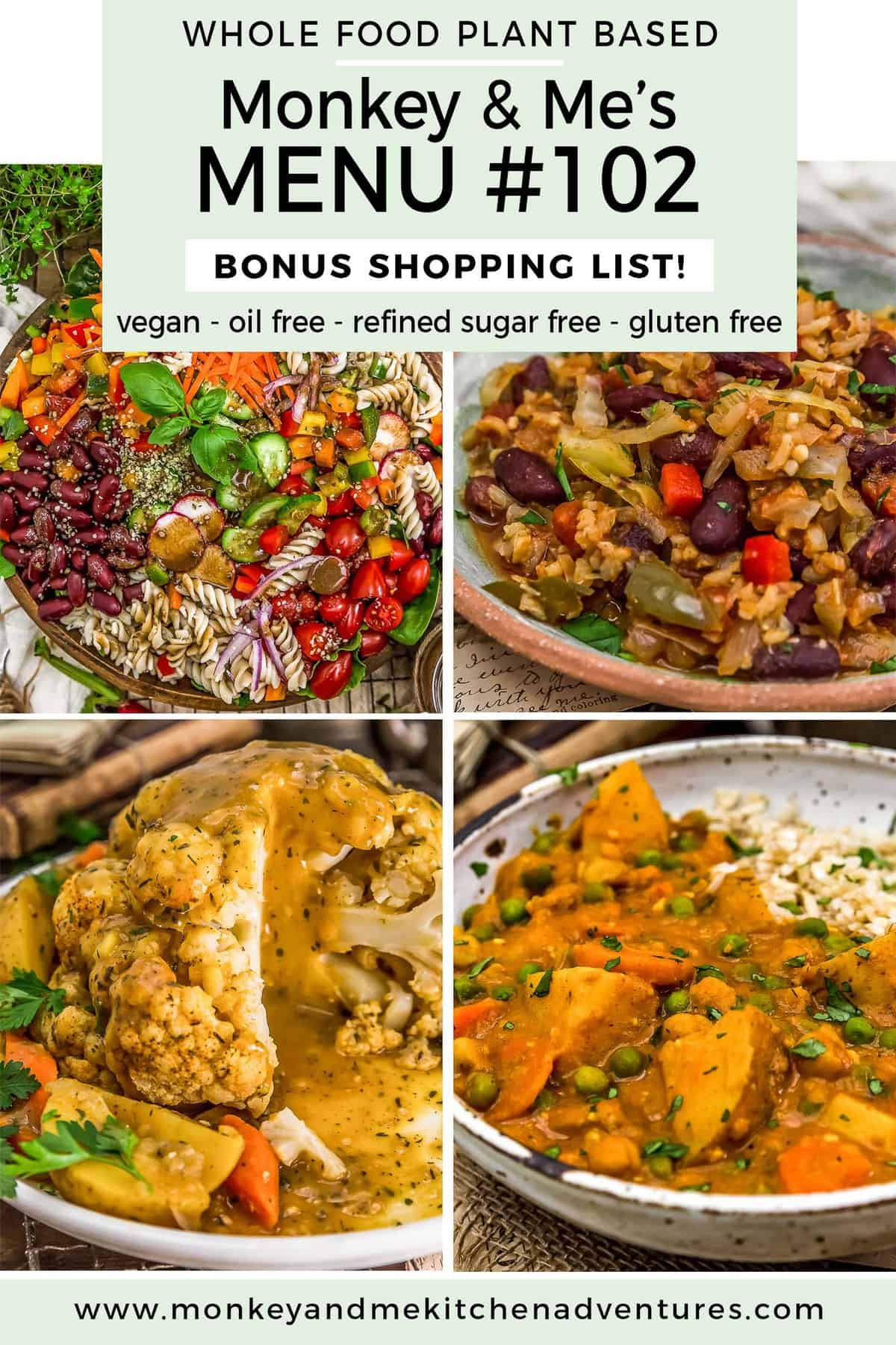 This week's Monkey and Me's Menu features some tasty recipes.  Menu #102 includes a FREE bonus shopping list.  All recipes are Whole Food Plant Based, vegan, plant based, oil free, refined sugar free, no highly processed ingredients, and gluten free.

Downloadable Menu which offers the following:

2 Breakfast ideas
2 Lunch ideas
2 Snack Ideas
5 Dinner Ideas, including a FREE downloaded shopping list (PDF – Below)

A comprehensive (downloadable) shopping list for the 5 Dinners

The shopping list is segmented into the common grocery store sections like "produce, spices, etc." making it easy to pick up these items from your local grocery store.
It also includes product suggestions that are Whole Food Plant Based compliant* for easy reference.  Note: These products are suggestions, please feel free to select your own favorite products.
Includes helpful codes so you can easily subtract items that you choose not to make.

Downloadable Instructions on how the meal plan work.
Note:  The term "Whole Food Plant Based compliant" is from a general standpoint.  There are Whole Food Plant Based diet branches that restrict certain food items.  Our recipes are all Whole Food Plant Based compliant based upon a high-level compliance standpoint. i.e. vegan, plant based, oil free, refined sugar free, minimally processed foods.
Some breakfast, lunch, and snack ideas are simple concepts that require no recipe.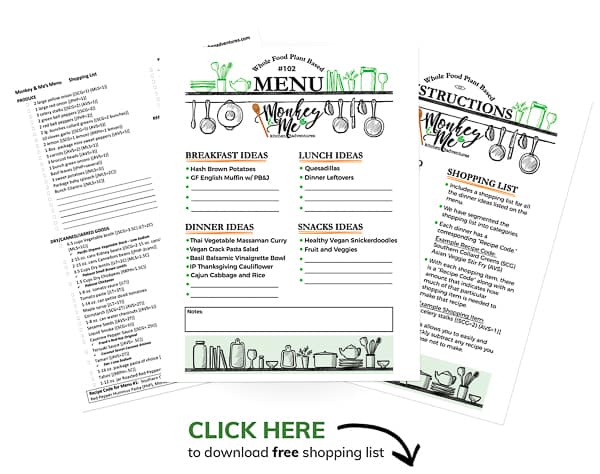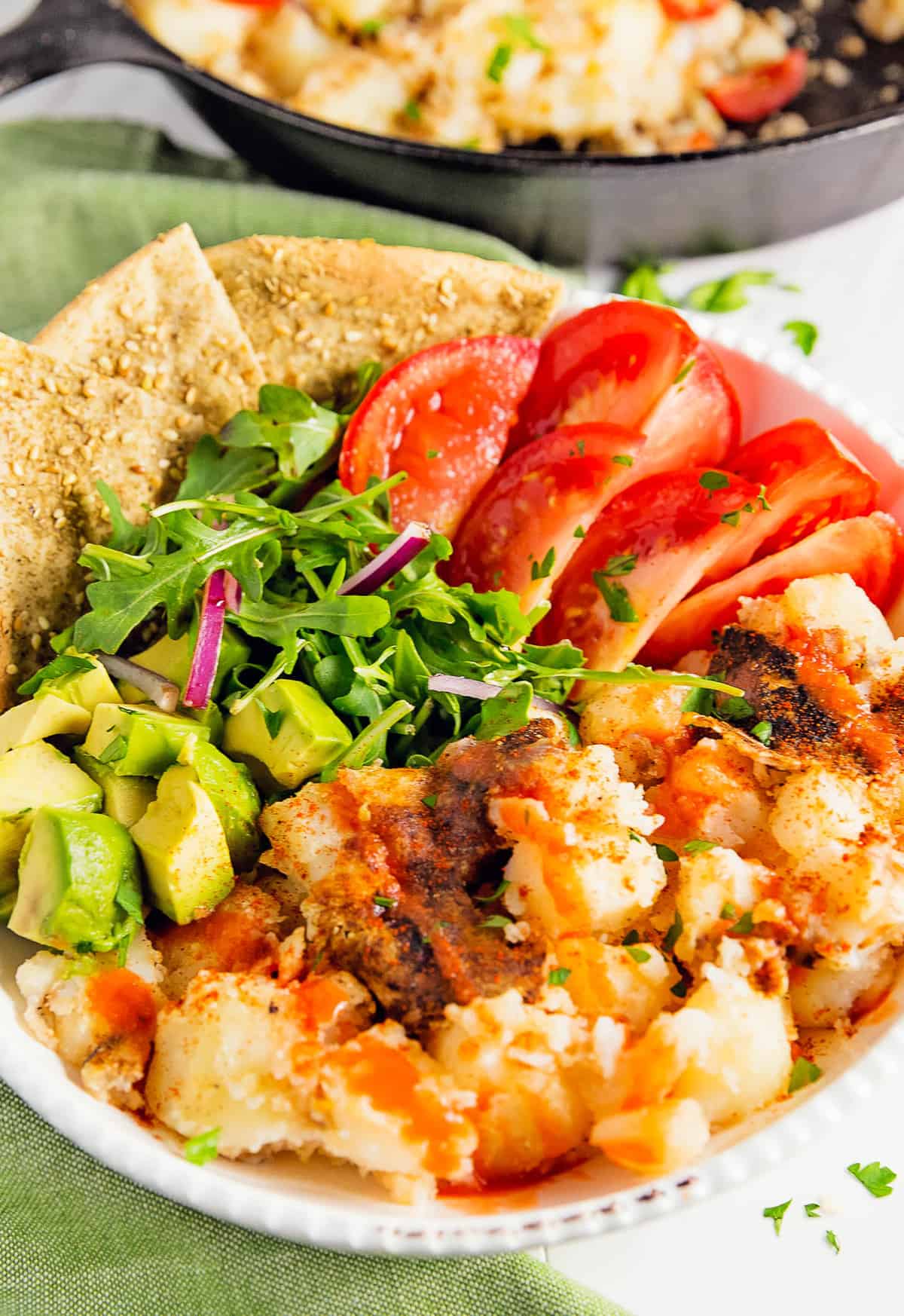 Anyone else all about that savory breakfast? We definitely enjoy this savory breakfast! Simplicity at its best, our crispy and incredibly tasty Hash Brown Potatoes are perfect for breakfast, lunch, or dinner. Packed with wholesome and healthy ingredients: tomatoes, arugula, avocado, hash brown potatoes, and some zaatar flat bread. You can never go wrong with this delicious bowl of beautiful tatars!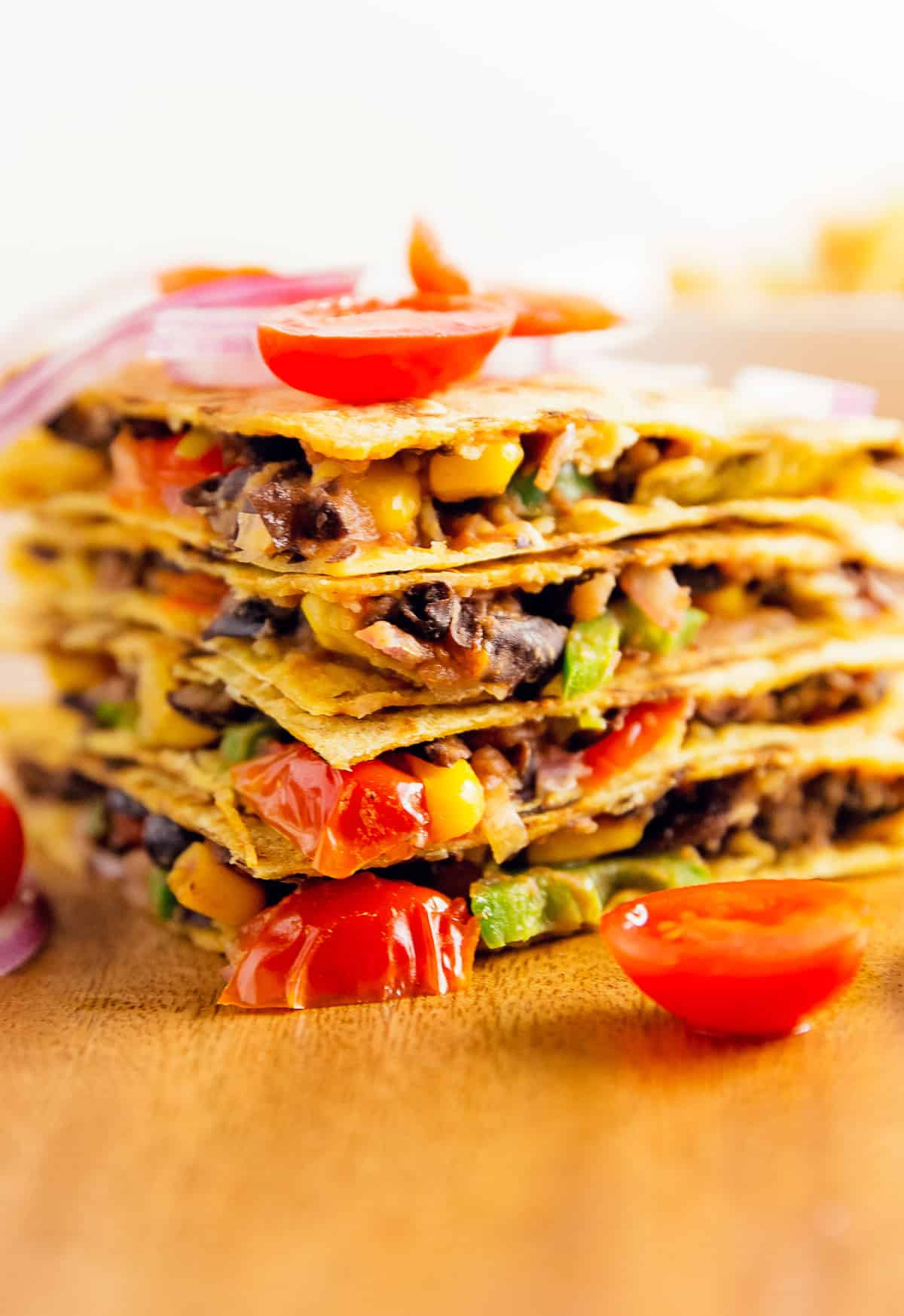 All about this classic lunch dish with a delicious Whole Food Plant Based twist. Healthy, low-fat, and brimming with southwestern flavors, these oil-free Quesadillas are sure to put a smile on your face. Black beans and aromatic spices mashed to create the ultimate goodness for keeping these tasty quesadillas together. Then loaded with sweet corn, tasty tomatoes, zesty onions, and spicy jalapeños for an awesome rainbow filling. A go-to recipe for when you and your family are looking for something fast and satisfying.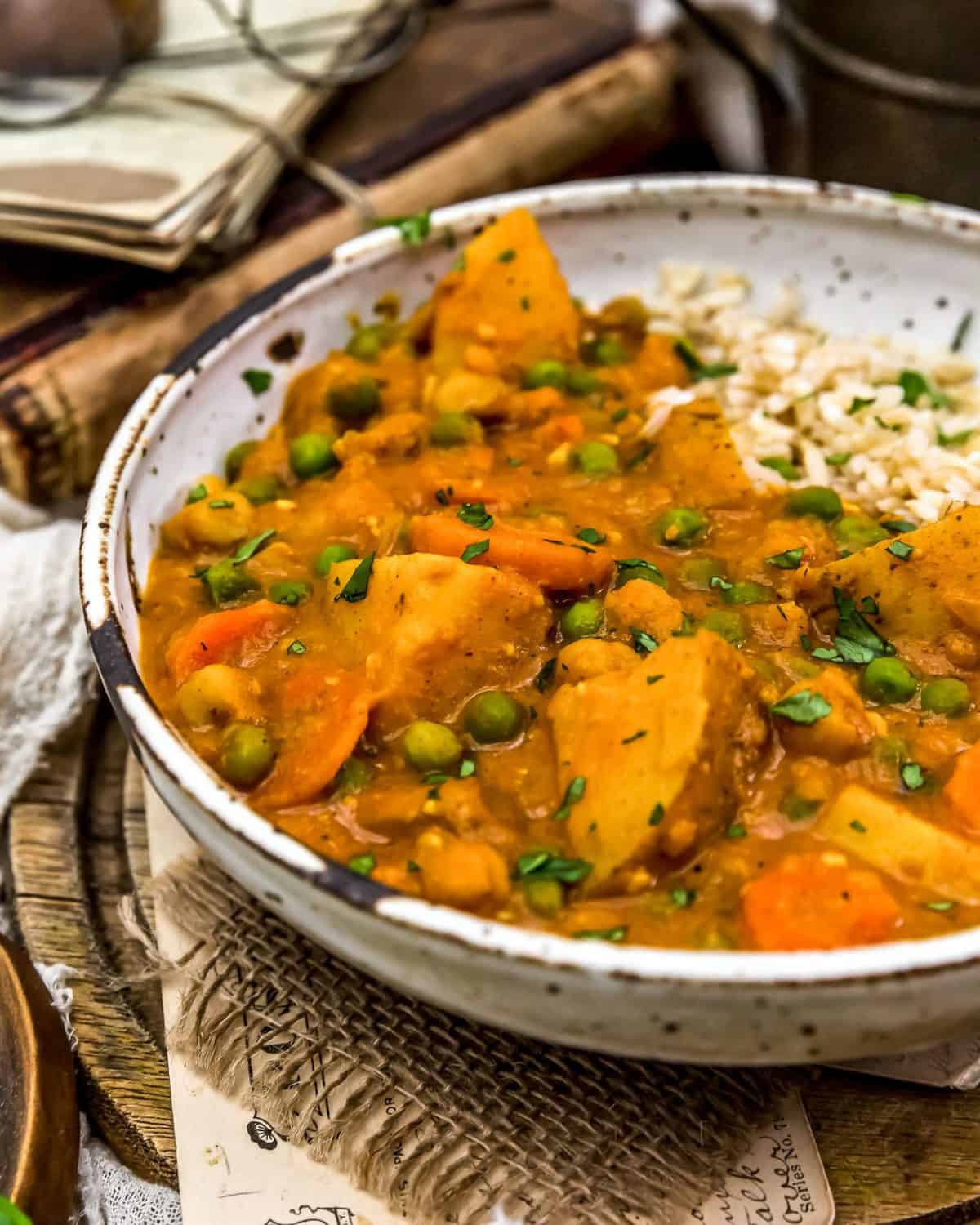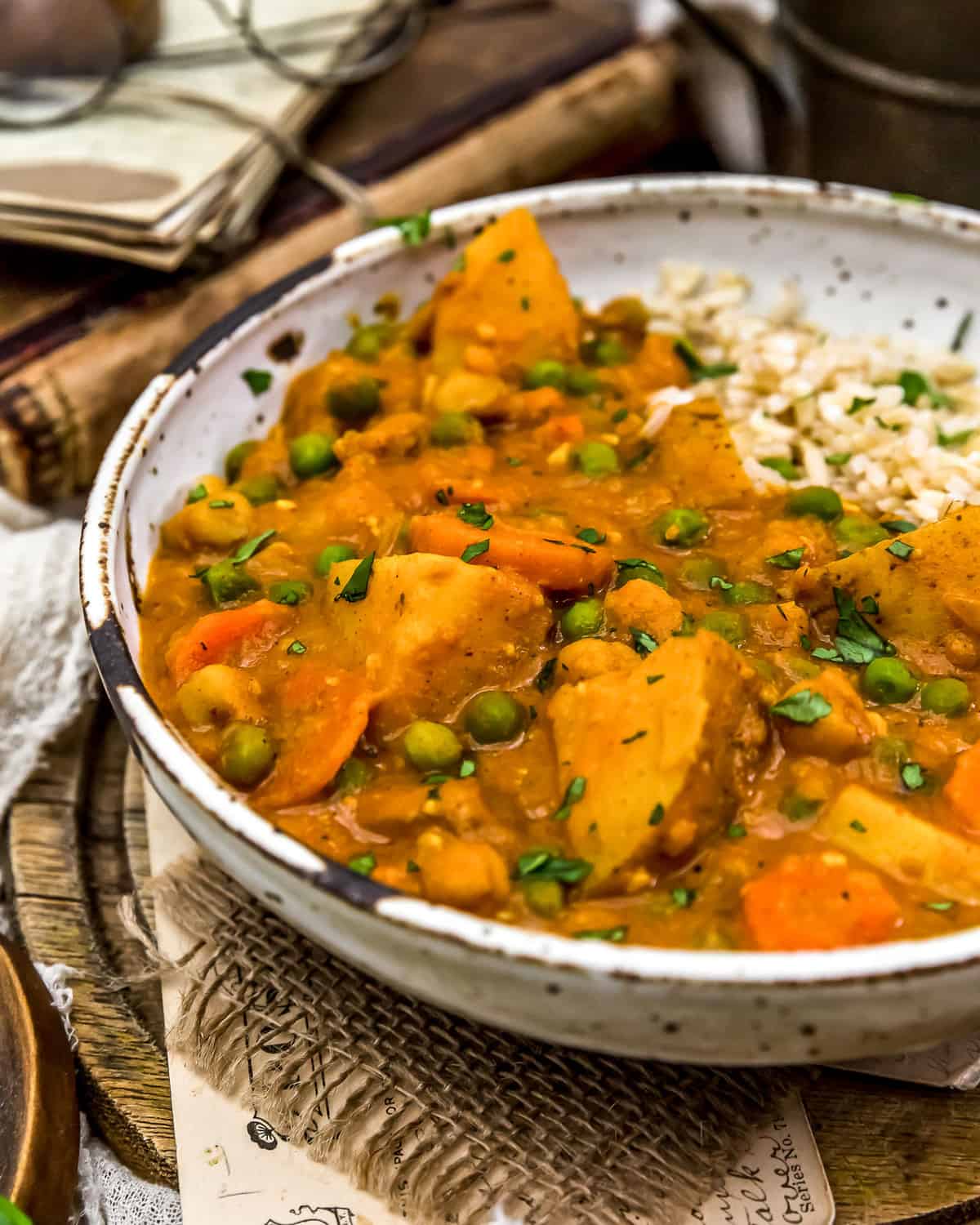 When cozy, decadence comes together in an ultimate feel-good dish, you know it's going to be a goooood night. This easy to make Instant Pot (or Stove Top) Thai Vegetable Massaman Curry is brimming with curry flavors and plant powered ingredients. It's perfect for a quick weeknight dinner in the Instant Pot.  Stove top instructions make this recipe versatile. This tasty curry is totally satisfying, and the whole family will love this hearty, filling dish!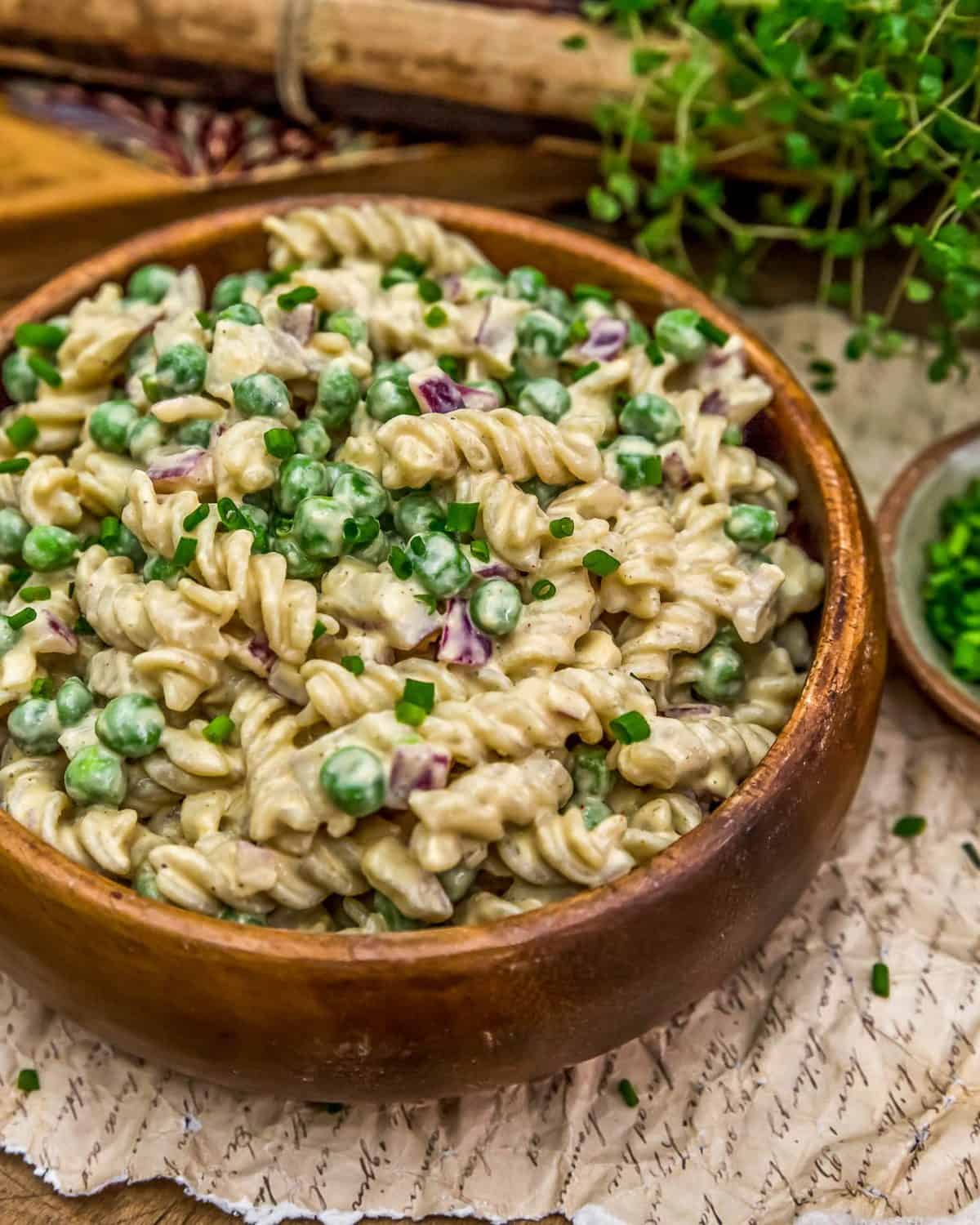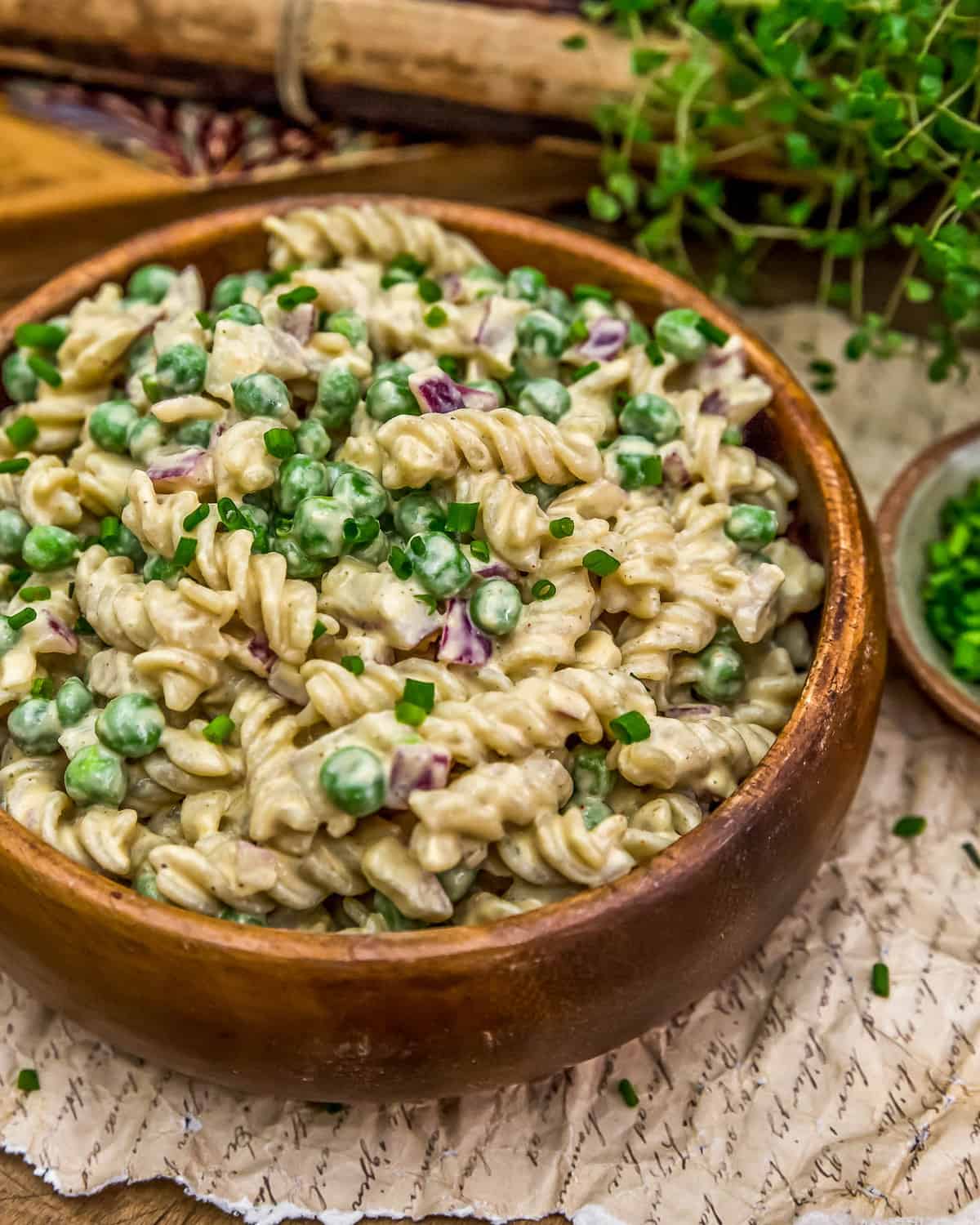 Kick up your pasta salad game with this creamy, delicious Vegan Crack Pasta Salad. This vegan nod to Crack Pasta Salad is every bit as tasty and as addictive as the traditional classic. It is sure to be the talk of the town. Absolutely perfect for work lunches, picnics, potlucks, tailgates, and so much more, everyone will be standing in line (6ft apart ? ) to get some of this tastiness!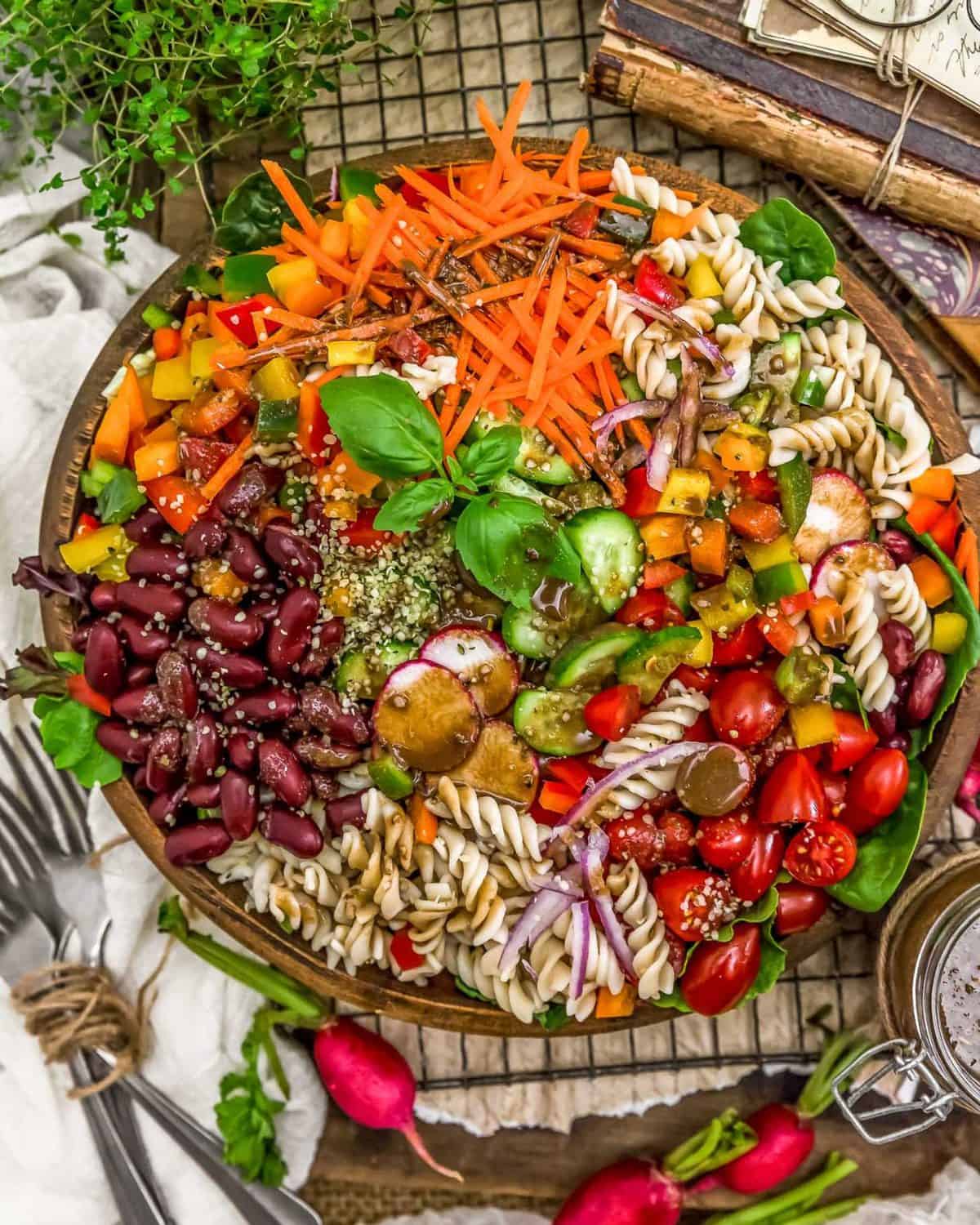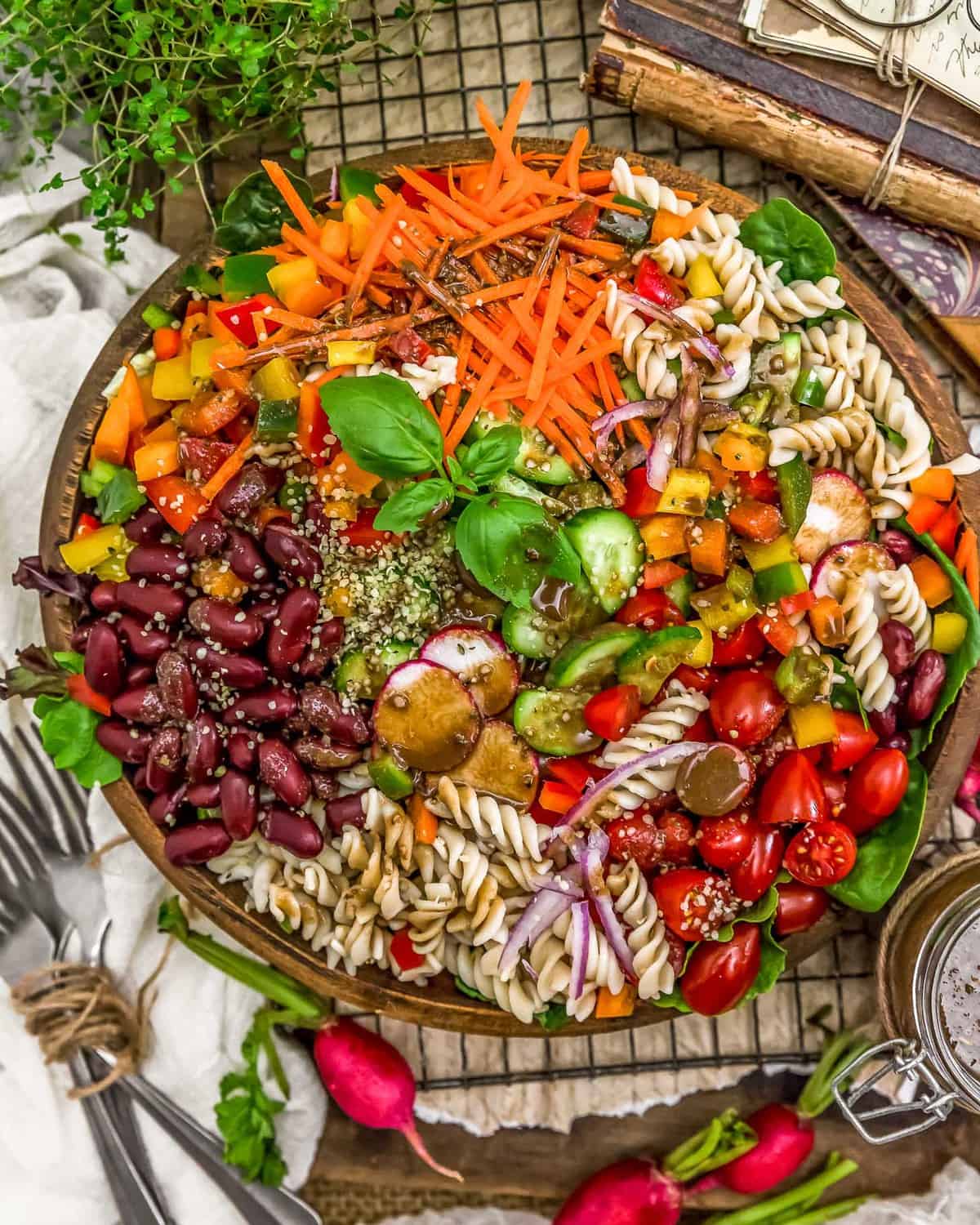 This healthy Oil Free Basil Balsamic Vinaigrette dressing is fast, easy, and super tasty.  Bursting with delicious flavors of tangy balsamic and Dijon that pair perfectly sweet basil and creamy tahini. If you are looking for a salad dressing that has some spunk, then this dressing is sure to have you doing your happy dance.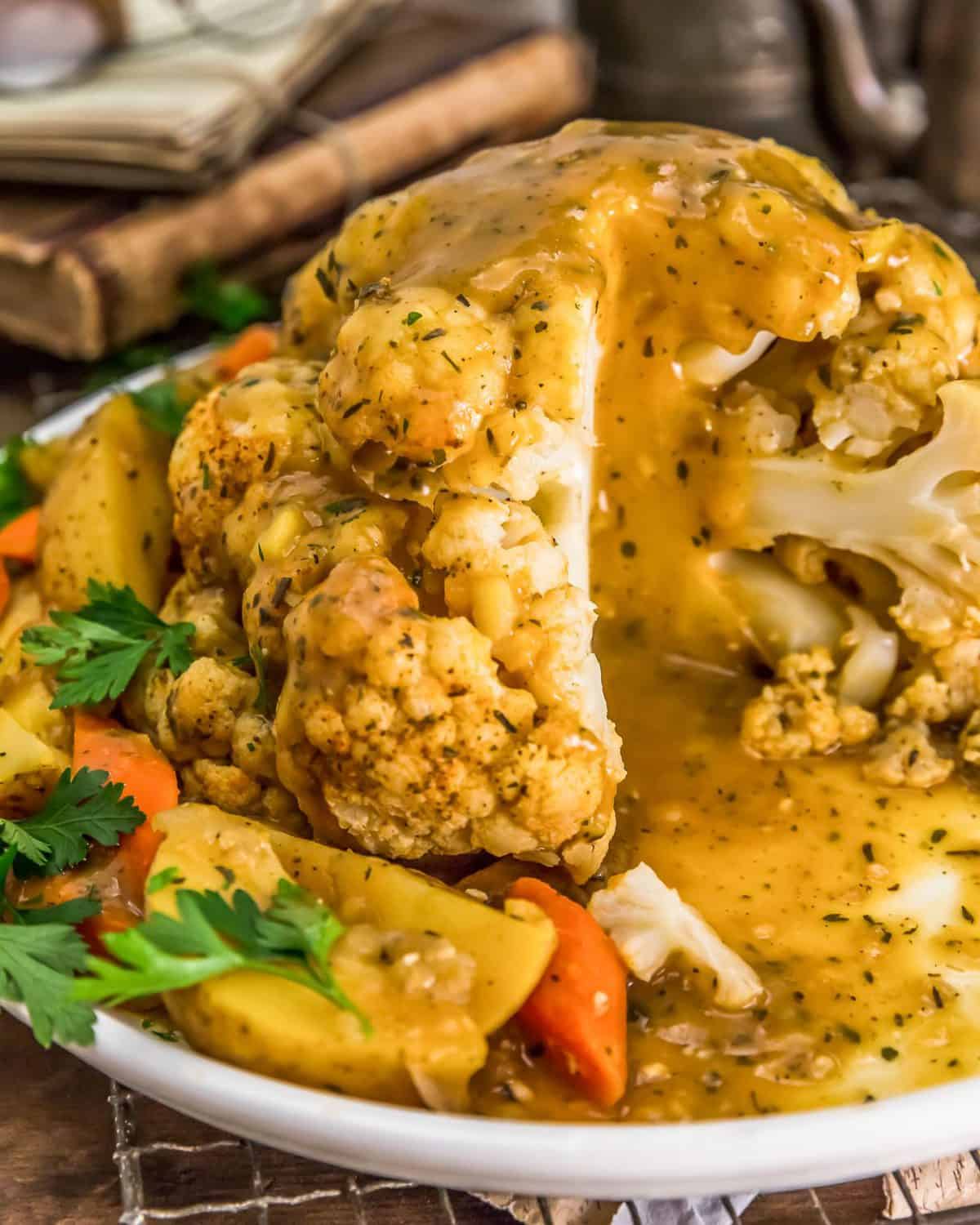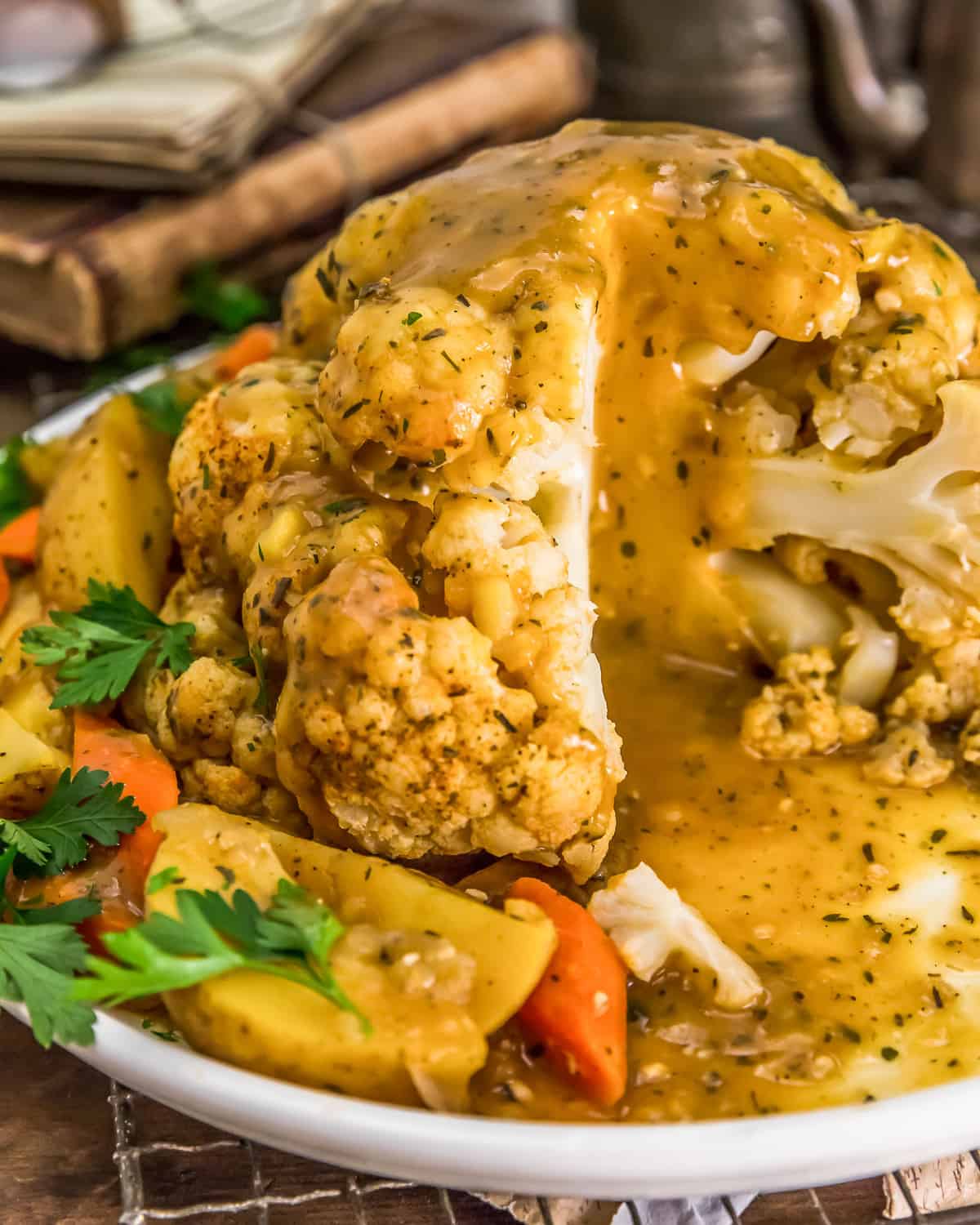 This easy, wholesome, and oh-so-delicious Instant Pot Thanksgiving Cauliflower makes holidays a breeze, freeing up the oven for casseroles and baked goods. This ultimate Thanksgiving comfort food boasts a luscious harvest infused gravy that beautifully coats tender cauliflower, hearty potatoes, zesty onions, sweet carrots, and earthy celery. Soul warming goodness that is sure to have everyone ooing and awing over this fantastic Thanksgiving Center Piece that is sure to have everyone's belly happy.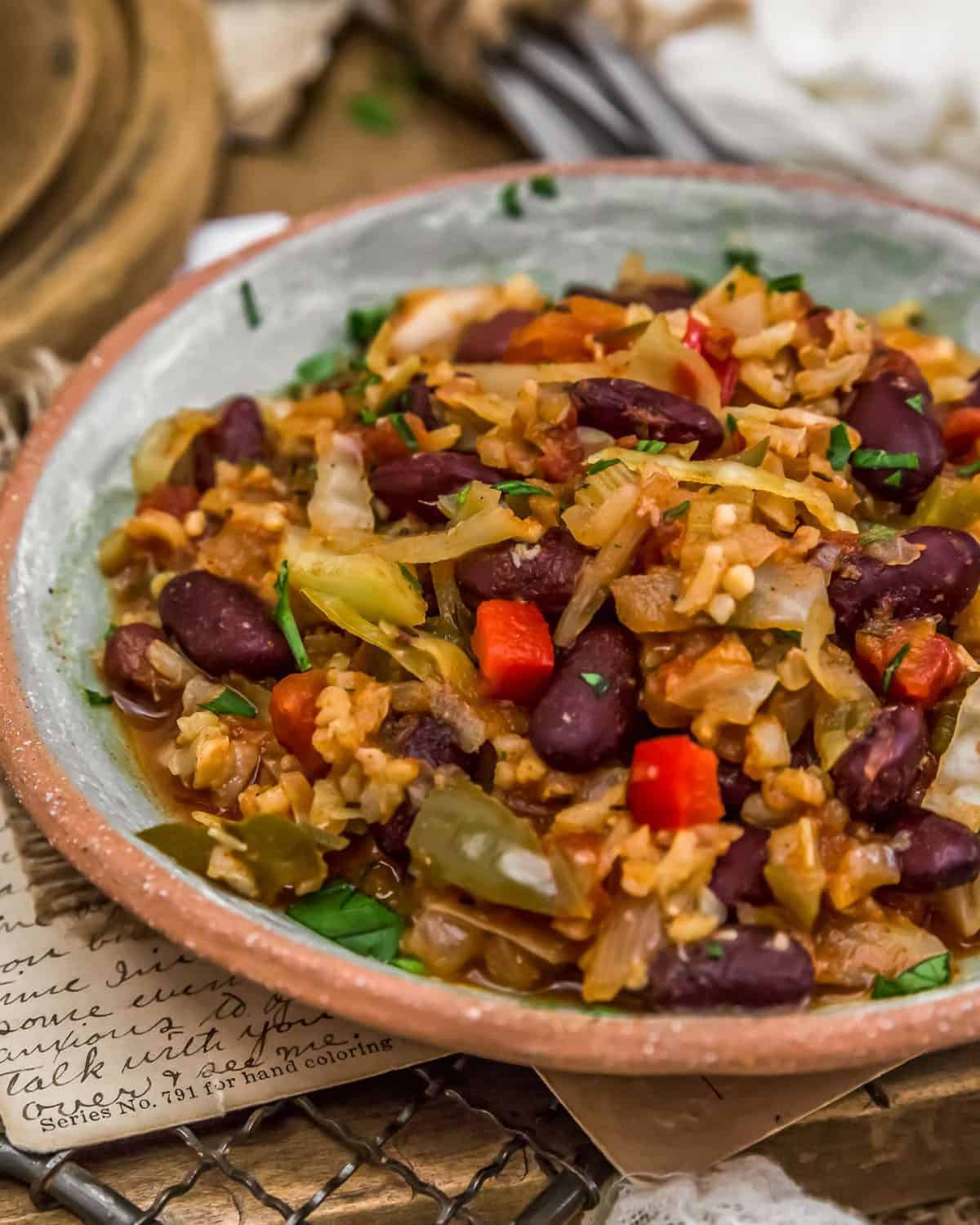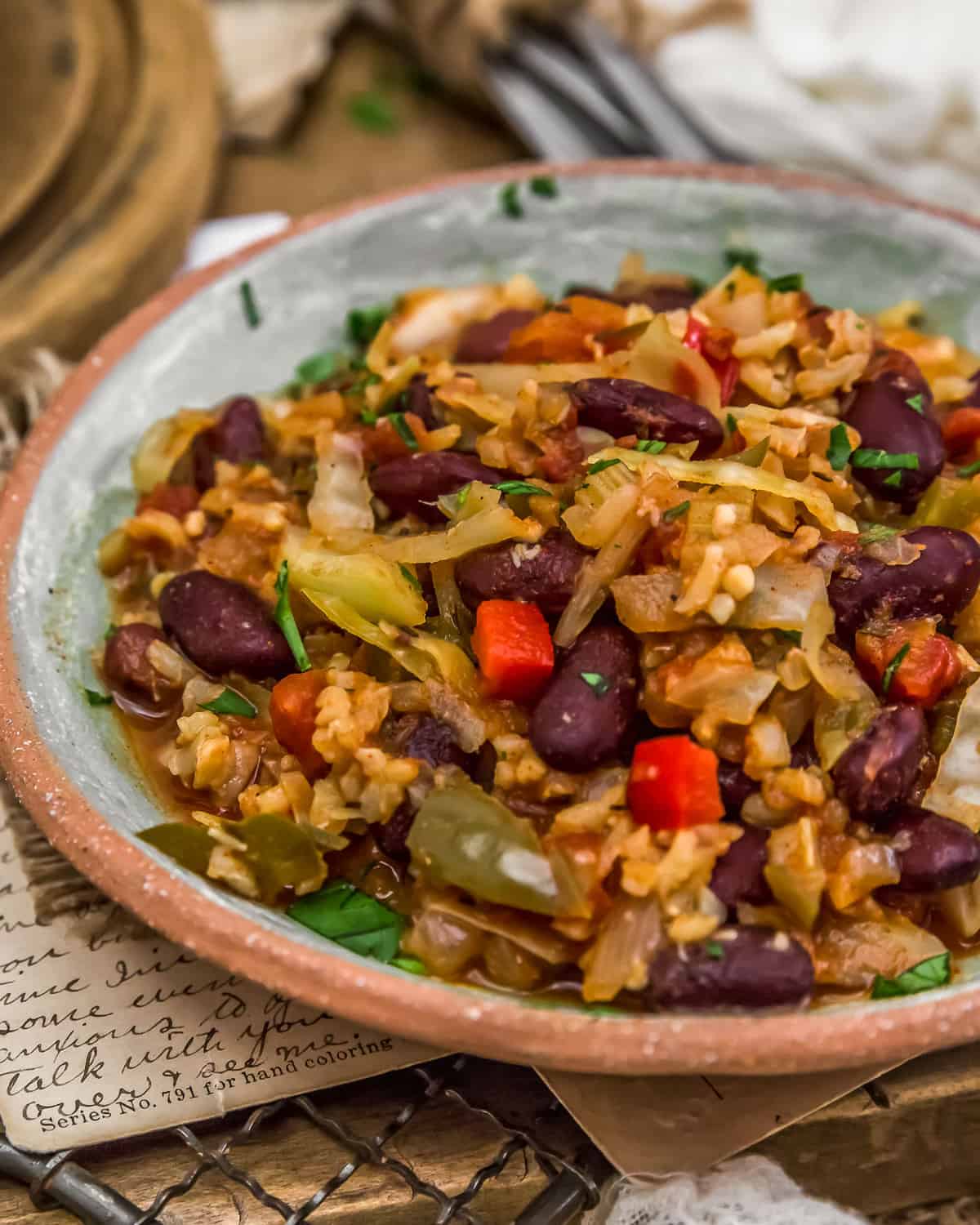 Incredibly delicious, this comforting Cajun Cabbage and Rice is bursting with amazing goodness and nourishing veggies. Wholesome cabbage, onions, jalapeno peppers, garlic, bell peppers, celery, beans, and rice are the star of this Cajun flavor show and you won't want to miss the premiere!  It's cozy, warm, tangy, and has all those aromatic Cajun herbs and spices that will have you doing a happy dance with the first bite!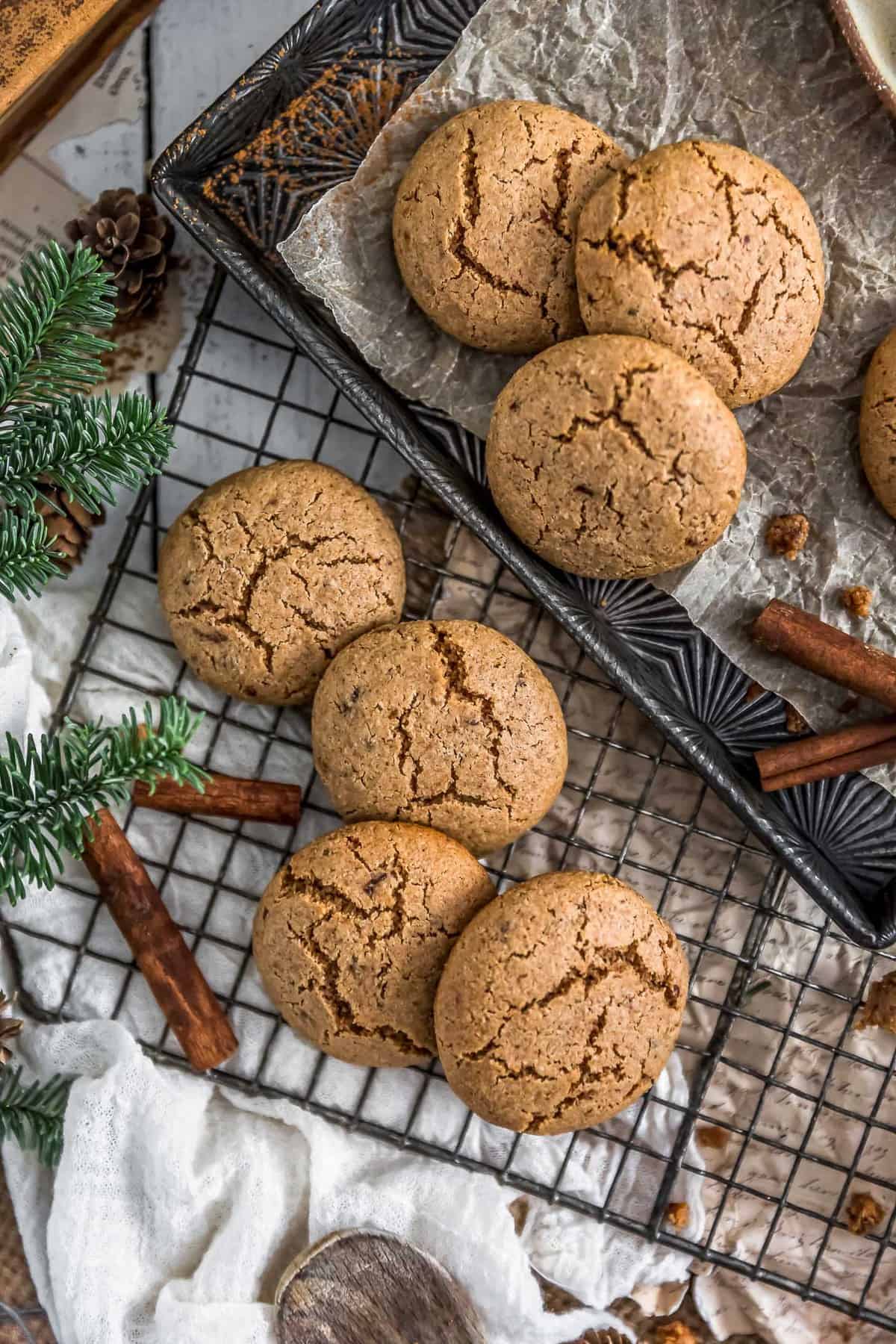 Tis the season for delicious holiday cookies, and we've got one that is sure to have you doing your happy dance. Fluffy, tender, and utterly scrumptious, these Healthy Vegan Snickerdoodles are the perfect melt in your mouth puffs of irresistible cinnamony goodness.  A  fabulous addition to your family holiday dessert table.