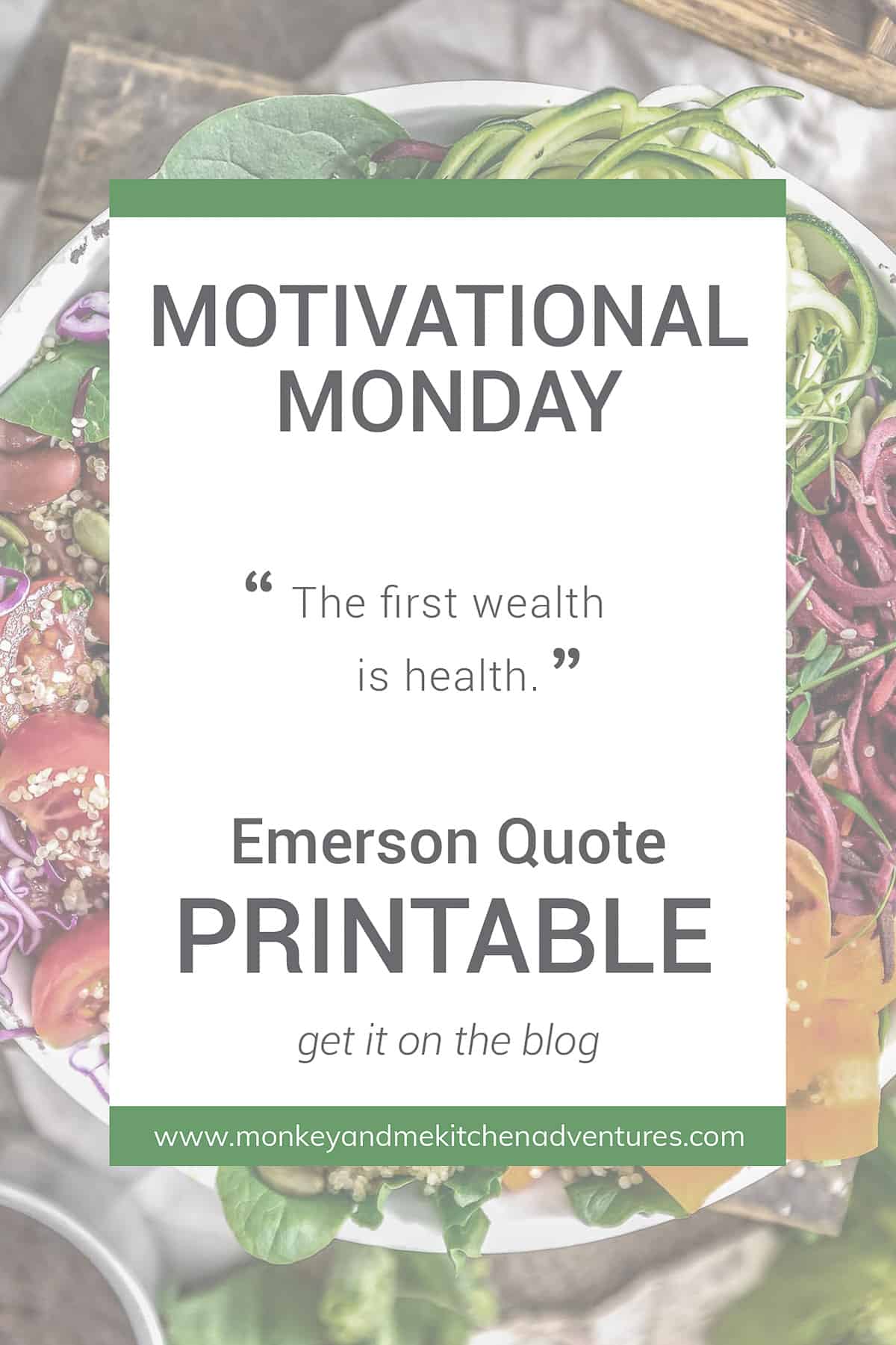 We love inspirational quotes, most people do, as they tend to hit a chord within us that affirms our belief system, especially when we are on a journey toward better health. This week's Motivation Monday is a simple quote that is says it all.
"The first wealth is health"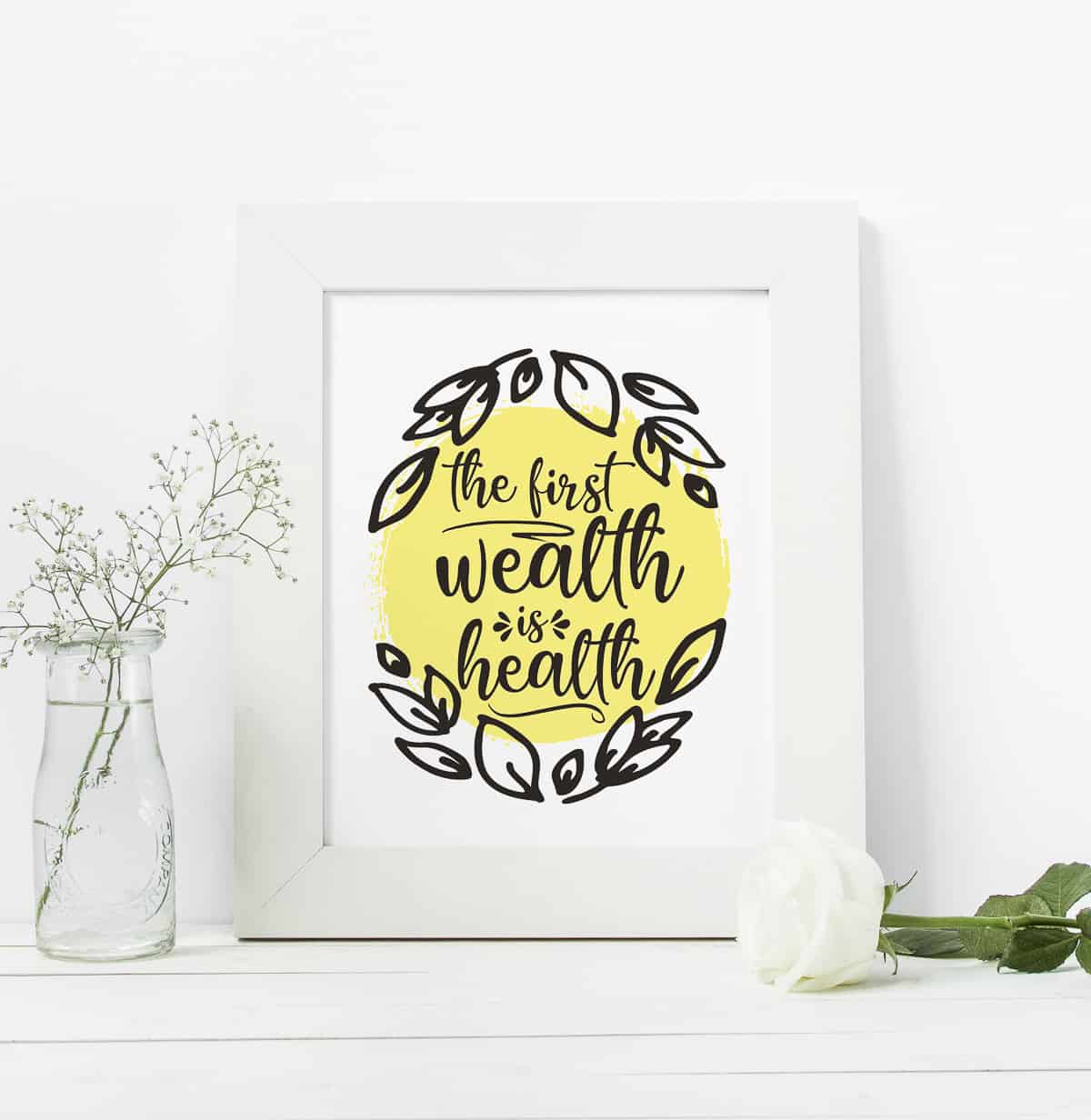 This quote is simple but tends to really come home to roost as we age. The older we get, those poor eating habits and life choices tend to catch up with us in the form of heart disease, cancers, kidney disease, fatty livers, gall bladder issues, the list goes on and on.
The first wealth is truly great health; ask anyone who suffers from poor health related diseases. They will often tell you that if they could go back in time and talk to their younger self, they would tell themselves to eat healthy as no amount of money (wealth) can buy a strong, healthy body.
Eating whole foods is a way to promote health and decrease the risk of disease and illness.
Download, print it, and put it on the refrigerator as a gentle reminder to yourself. If you like, you may wish to purchase some heavier paper, resume paper, print it, and frame it.  It is a real conversation starter for anyone who reads it.  This will allow you an opportunity to share your philosophies and information about the Whole Food Plant Based diet.
Let's stay motivated together. Print and enjoy this week's Motivation Monday!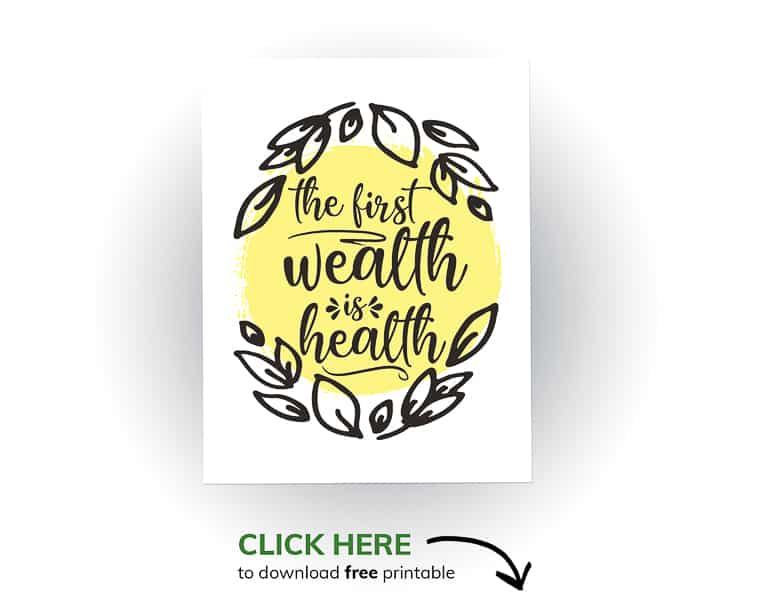 This post contains affiliate links, and we may receive a very small commission if you purchase through those links at no additional cost to you. Thank you for supporting Monkey and Me Kitchen Adventures! For more information, see our disclosures here.