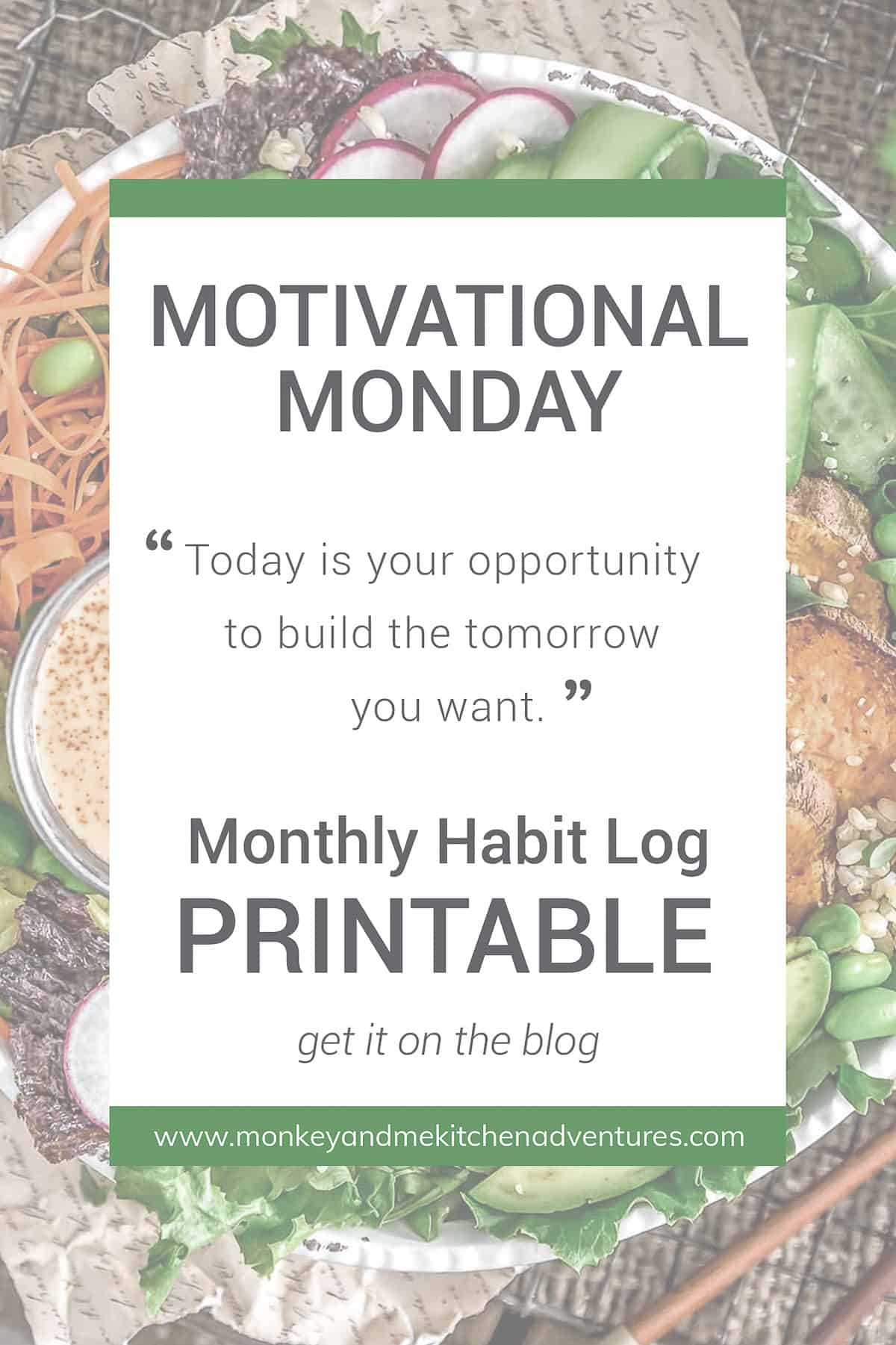 This week's Motivational Monday is all about forming strong healthy habits. We are providing you with a FREE Monthly Habit Log Printable that will provide you with a way to develop and track your goals/habits.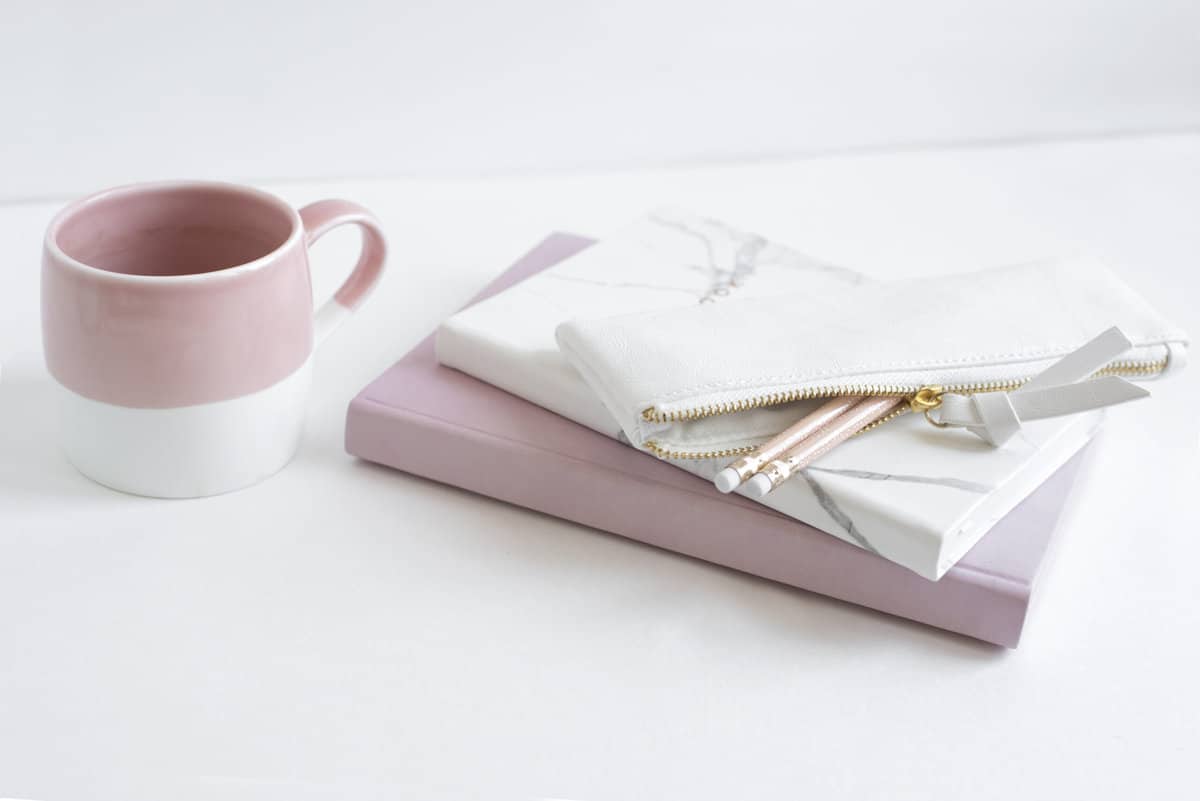 This tracker is designed to help you state your goal, stay focused, and keep organized through the process. As you may know by now (from our other printable,) we find putting pen to paper important to the process of accomplishing ones goals.
We are excited to share with you our tips and tricks to harnessing the drive we all have within ourselves. Many times we get in our own way when accomplishing our goals/habits. It's very much a mental state of mind that can sabotage our process. Let's get our mind in the right state, our habits manageable, and our dreams accomplished – one step at a time!
Forming Strong Habits
Forming strong habits is an important part of achieving your goals. It takes dedication and consistency to make them stick, but it's worth it in the end. Here are some tips to help you build strong habits using this printable:
Little by little: Many times we have grand ideas/accomplishments that we want to achieve, which is great to have an over arching goal. Think of the little ways in which you can achieve that goal. Break the "BIG" goal into little habits that you can work on. Gradually building on little habits and tasks will make it much easier to reach your ultimate goal.
Measurable: Create a measurable habit in the present tense that can be easily evaluated and marked completed. Writing in the present tense changes the way we think of the habit/task from more work, into an already achievable goal. Write your measurable habit in the "Habit Description" area of the printable.  Here's a few measurable present tense examples:

"I drink 8 glasses of water a day."
"I start every dinner with a salad."
"I walk 15 minutes twice a day."

State your "why":  Why is it important to you to develop these habits? It is for your health? For your children/family?  To feel better?  Write it down and make it meaningful.
How to stay committed: Think of the ways in which you will help yourself to execute your habit. What are the ways you plan to help make the task/habit possible. For example, if your habit is: "I drink 8 glasses of water a day." Your answer may be as simple as setting several alarms on your phone to drink more water at certain times. Or perhaps you purchase a water bottle that holds all the water you need for the day.
Track your progress: Use this habit tracker to track your progress. Create a reward system for successes as it will help to keep your motivated. Plus, let's face it, it's fun to check off those boxes. And the more you check off, the more you will want to stay committed. The act of checking off a box (in this case the day of the month) feels great.
Give yourself grace: Habits take time to form, and you may stumble along the way. Don't be too hard on yourself and keep going until you reach your goal.
Download, print it off, and put it on the refrigerator as a reminder to yourself or if you want to keep it personal.  Print it off and keep it in a 3-ring binder or folder.
Let's stay motivated! Print and enjoy this week's Motivation Monday!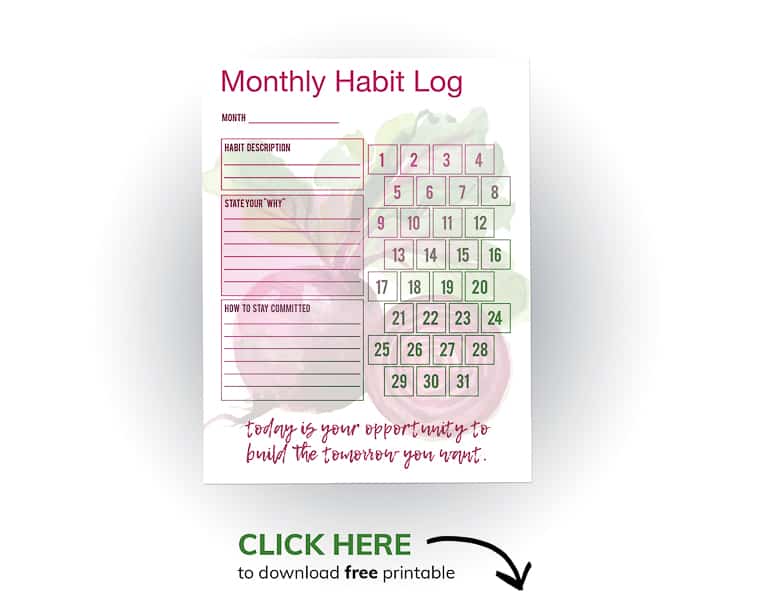 This post contains affiliate links, and we may receive a very small commission if you purchase through those links at no additional cost to you. Thank you for supporting Monkey and Me Kitchen Adventures! For more information, see our disclosures here.