---
Description
When Crispy Baked Tofu Nuggets are life!  Seriously, these tasty little nuggets of joy will totally put a huge smile on your face with the first bite! Pair this deliciousness with our Mustard Maple Dipping Sauce or your favorite barbecue sauce and you have a match made in heaven! There's a new nugget in town and these tasty lil golden nuggets are oil free, healthier, and better than any drive through meal in a box. Grab a plate and let's dig in – YUM!
Whole Food Plant Based, vegan, plant based, oil free, refined sugar free, gluten free, no highly processed ingredients.
---
Tofu Marinade Ingredients:
16 oz

. package Organic Super Firm Prepressed Tofu *

1/3 cup

 vegetable broth *

1 Tablespoon

 low sodium tamari *

¼ teaspoon

 liquid smoke
Pinch ground mustard powder
Pinch black pepper
Crunch Coating Ingredients:
2 Tablespoons

cornmeal

¼ cup

panko crumbs *

2 teaspoons

brown rice flour

1 Tablespoon

nutritional yeast

1 teaspoon

sweet paprika

1 teaspoon

onion powder

1 teaspoon

garlic powder
Pinch cayenne pepper

½ teaspoon

 sea salt (+/-) *
Pinch black pepper
Other Ingredients:
2

to

3

Tablespoons tahini *
---
Instructions
Drain the water from the tofu package. Pat the tofu dry. (If you are not using Prepressed Tofu, see notes below.)  Cut the tofu into 2" (length) x 1" (width) by ½ " (height) high pieces (see notes).  Set aside.
Place all the Tofu Marinade Ingredients into a glass baking dish, mix well, then place the cut tofu pieces and mix to coat well.Place in the fridge for one hour to marinade.  After one hour, flip the tofu around and marinade for another hour.
In the meantime, preheat the oven to 400 F. Line a baking sheet with parchment paper, set aside.
Place all the Crunch Coating Ingredients into a bowl and mix well. Set aside.
After the tofu has marinated for 2 hours, drain the marinade liquid.
Place 2 Tablespoons (+ more if needed) of tahini in a medium bowl. Take a couple tofu pieces and light coat in the tahini. It is easiest to scoop up a small amount of the tahini in the dish, and massage the tahini all over the tofu pieces. You only need a very light coating of tahini.
Then place each piece into the Crunch Coating mixture and press the crunch coating mixture onto the tofu. Ensure all side of the tofu are coated, then place onto the parchment lined baking sheet. Continue this process until all the tofu has been coated in tahini and crunch coating.
Place in a preheated 400 F oven for 12 minutes, then flip and bake for another 10 to 12 minutes (watch after 10 minutes to ensure they do not over-brown).
Serve with your favorite dipping sauce.
---
Notes
*Tofu: We used Nasoya Organic Super Firm Pre-Pressed ready to cook tofu. We find it in the refrigerator section of our health food grocery store. For best results we recommend using prepressed tofu as it holds up the best; however, if you are not using prepressed tofu, you will have to press the tofu first. To press the tofu, place a kitchen towel or paper towel on a plate. Place the tofu on the towel/paper towel, add another kitchen towel or paper towel on top. Then place another plate on top. It should be a sandwich: plate, towel, tofu, towel, plate. Then add large heavy cans on top. Place in the fridge for 30 minutes. Afterwards, continue with the rest of the instructions in step 1 and so forth.
*Tips for Cutting the Tofu:  Cut the block of tofu horizontally, then cut them in half lengthwise. Then make 6-7 cuts widthwise into 2" (length) x 1" (width) by ½ " (depth) pieces.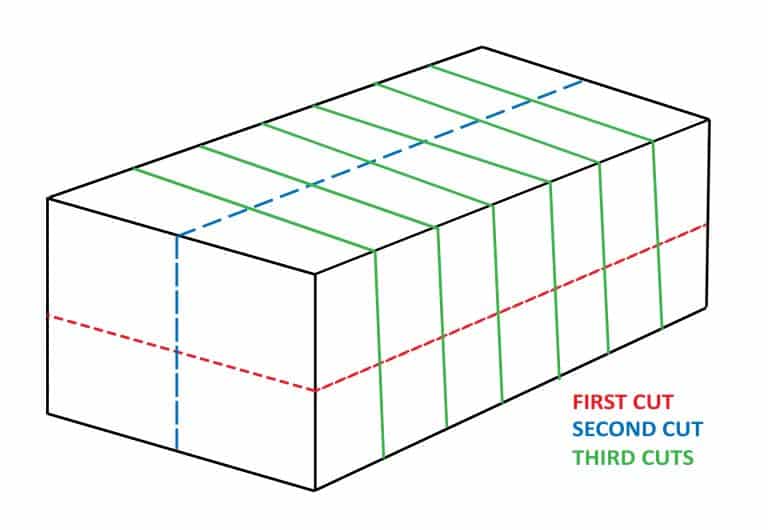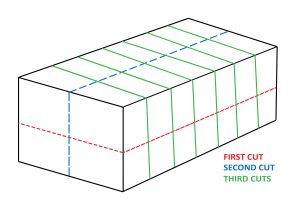 *Vegetable Stock:   We use Pacific Organic Low Sodium Vegetable Stock. We love this brand because it is Whole Food Plant Based compliant, as it does not contain MSG, has no oil, and does not contain any highly-processed ingredients.
*Tamari:We used San J Tamari Soy Sauce, Gluten Free, Reduced Sodium.  You can substitute the tamari with reduced sodium soy sauce, Braggs Liquid Aminos, or Braggs Coconut Liquid Aminos.
*Sea Salt:  Please adjust the sea salt based upon your family's sea salt preferences and/or based upon dietary needs.
*Panko Crumbs: We used Ian's Gluten Free Panko crumbs for this recipe.  If you do not need to be gluten free, feel free to use any panko bread crumbs of your choosing.  Ian's is generally accepted by the WFPB community. If you are looking for a gluten free, sugar free WFPB panko crumbs, then you can use Food for Life Gluten Free Brown Rice English Muffins.  Tear up the English Muffins into small pieces, then buzz them in a food processor for about 3 minutes, then lay them out on a baking sheet overnight to dry them out.  Then after they have dried out overnight, buzz them again in the food processor before using.
*Makes:  24-28 nuggets
*Storage: Refrigerate and use within 7 days.